The beautiful city of Penang is very versatile in its existence. With a plethora of attractions for tourists — beaches and old town antiquities — it has the best of both worlds. The murals of Penang are the most popular forms of art restoration, receiving UNESCO accreditation. Every lane and every corner of the old Georgetown is so exquisite, that it requires a lot of time to complete the circle. I had to split the visit to the murals into two visits to see almost all of them. Here's my virtual journey of the heart touching street art of Penang, in no order of preference:
Also read: Weird and Wacky Museums to Visit in Penang
1. Boy On A Motorcycle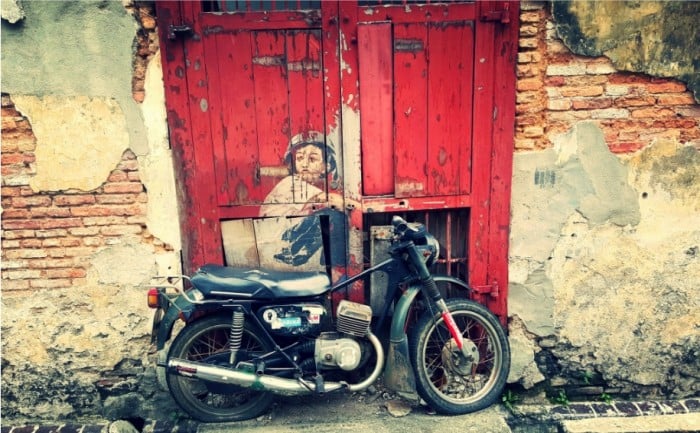 This is an impressive fusion of a motorbike installation and a boy painted just above, who appears to be sitting and riding it. Painted by the famous artist Ernest Zacharevic, it is one of the most popular ones in Georgetown.
2. I Want Bao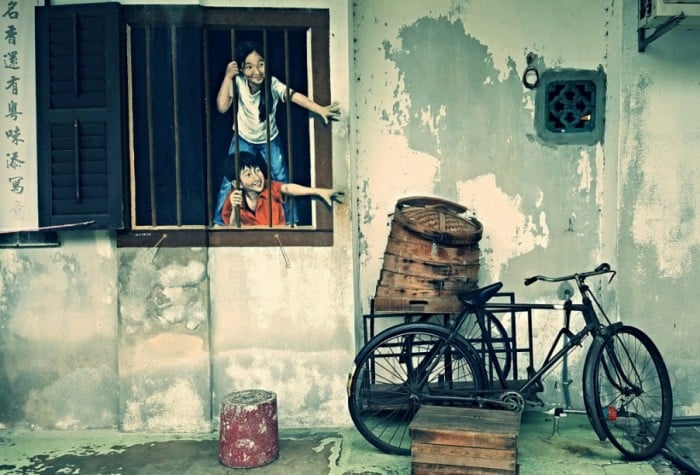 This painting by WK Setor is at a wall right next to the famous patisserie Ming Xiang Tai, at Armenian Street. Watch the children reaching out to their comfort food 'bao'. Can someone give them some?
3. The Three Girls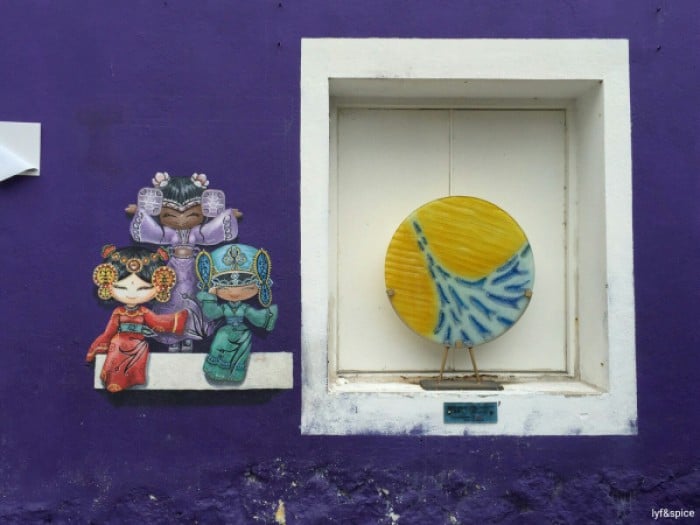 Such a lovely depiction of harmony that prevails in the peaceful country of Malaysia. Just like its Malaysian counterparts, Penang too sees a fusion of different cultures and this art piece represents just that — an Indian, Malaysian and Chinese girl living happily with one another.
4. Jimmy Choo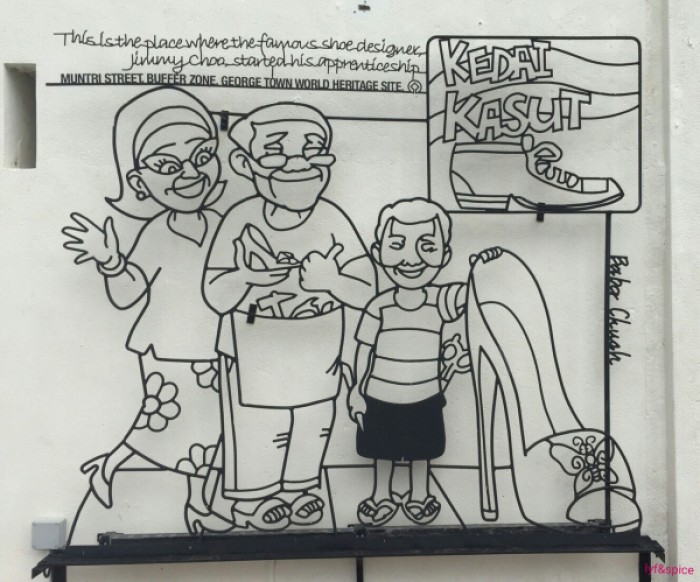 This art installation is epic! It is the very place at Muntri Street where the world renowned Malaysian fashion designer Jimmy Choo started his apprenticeship. The details have been etched in the art form.
Also read: 20 Fun Things to Do in Penang On Your First Trip
5. Children On The Swing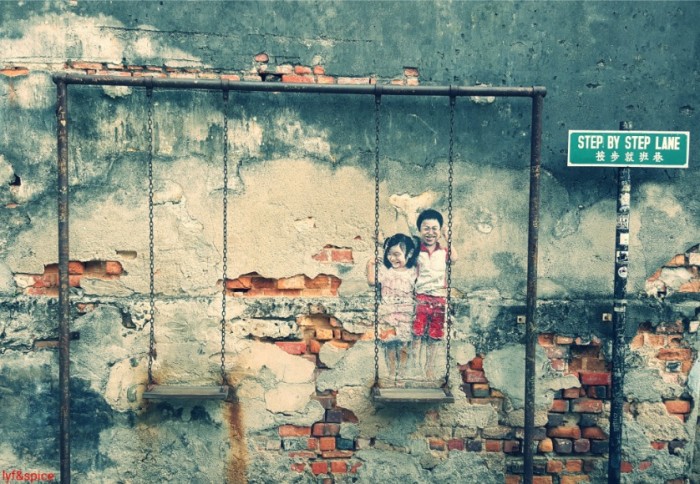 This is a rather interactive one, where a boy and girl are seen standing on one swing, and the other swing is left empty for you to mimic them, sit or stand and pose. Do not miss out on this one. Stop by at Step by Step lane, and you will see this display of art by Louis Gan.
6. Children Playing Basketball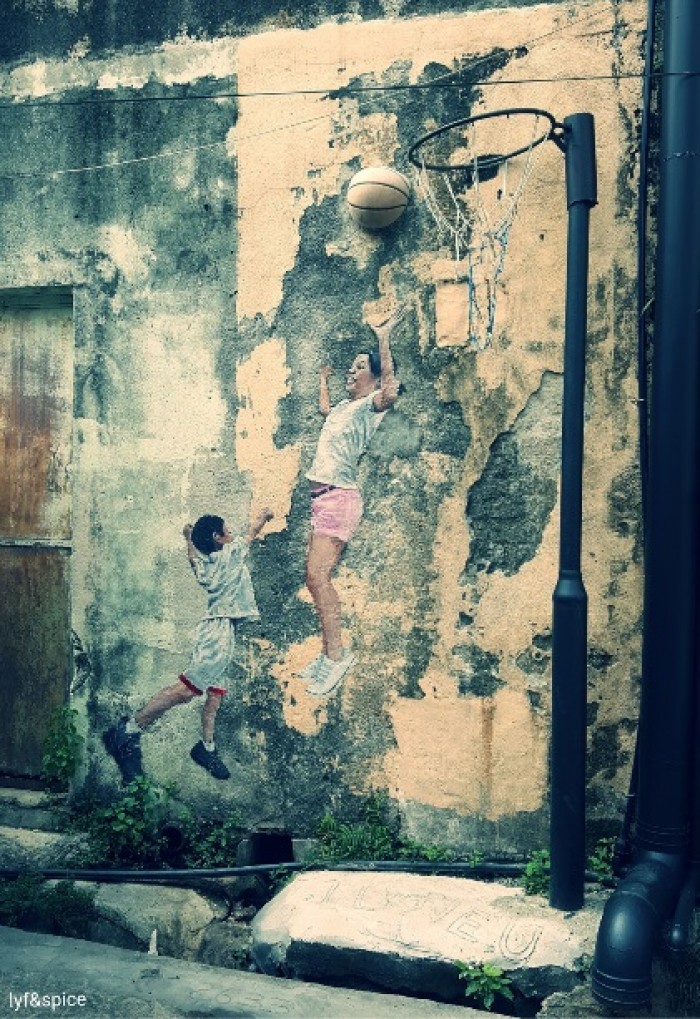 Want to have some interactive fun? Hop onto the lane opposite the swing and admire the 3D installation cum painting on the wall. Click away by posing with the children, in action or at play.
7. Lion Dance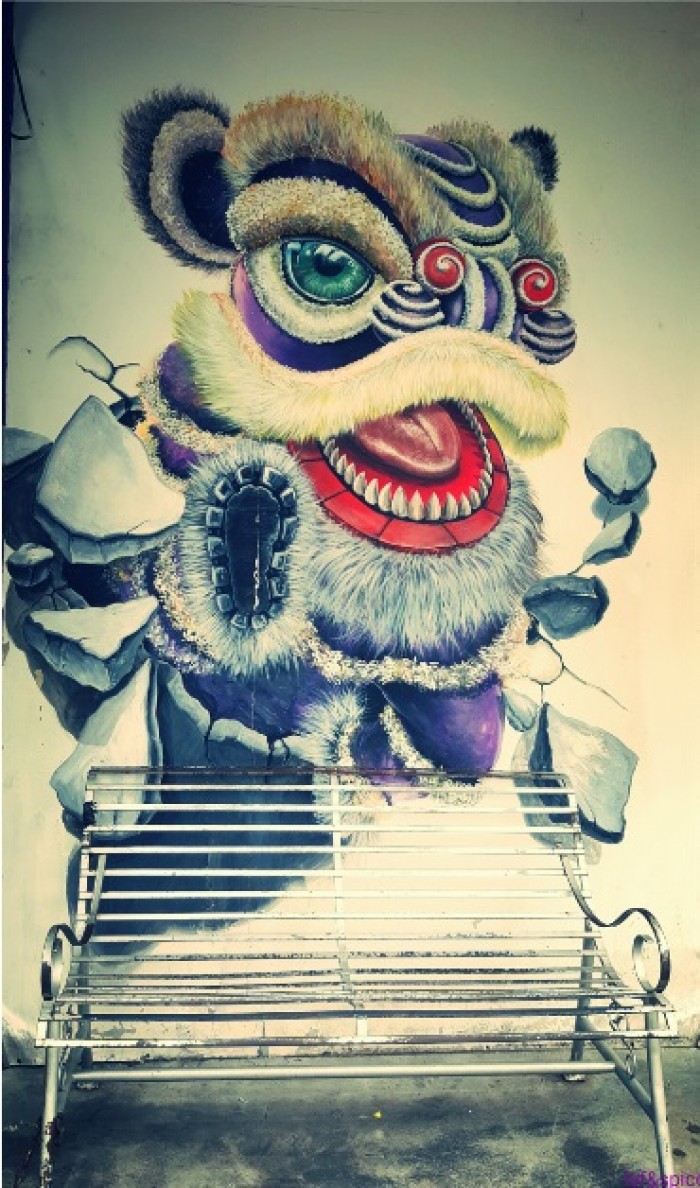 Anyone who has lived in or visited Malaysia is aware of the famous Lion Dance. A tribute to this form of dance art is marked by a beautifully painted, intricate face of a lion dance performer at Gereja Street or Lebuh Gereja.
8. Boy Reaching Up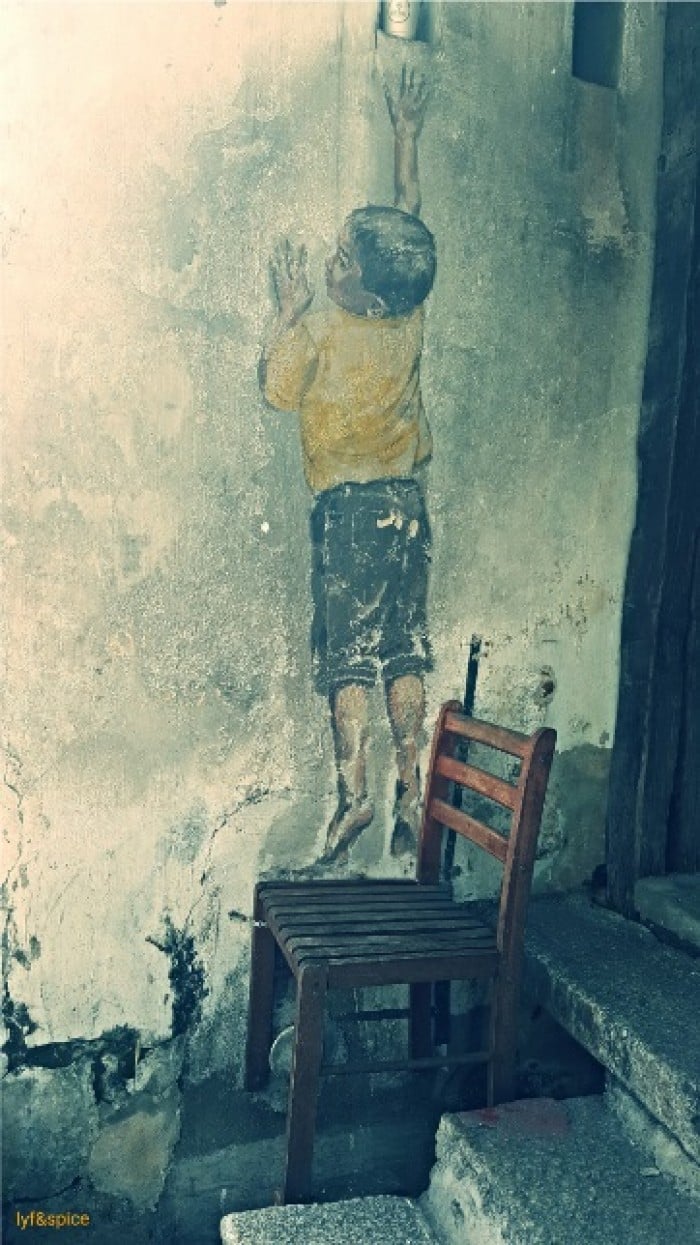 Ernest Zacharevic always amazes you by the life he infuses in his paintings. Look at this boy trying to reach up from his chair, to the cubicle in the wall to grab something. Where can you find this? At Cannon street, of course!
9. Skippy The Cat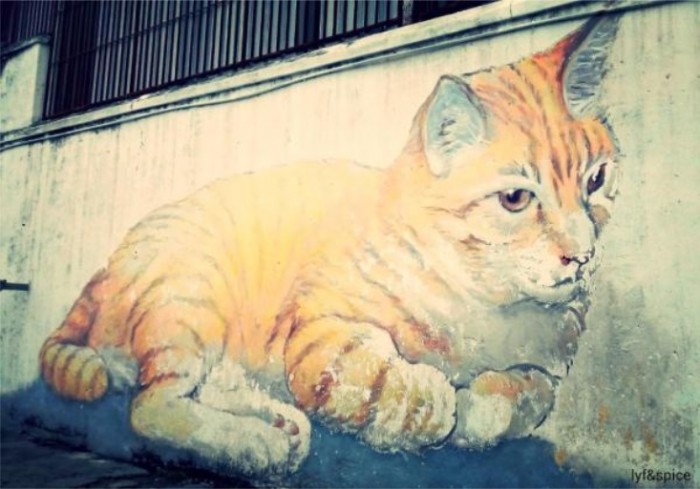 The most prominent one is this cat at Lebuh Armenian. Made as a part of the 101 Lost Kittens Project by the ASA or Artists for Stray Animals, it is commonly referred to as the Giant Cat Mural. This is one you will surely not miss — it's too big to go unnoticed!
Also read: Penang 3 Days Itinerary
10. Cats and Humans Live Together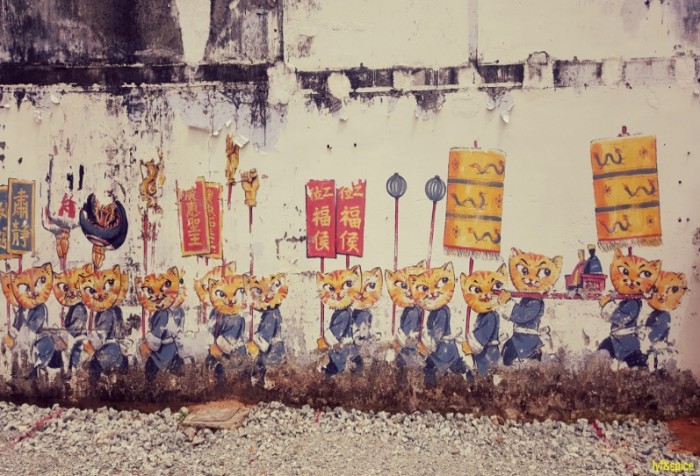 Let's throw light on something different. The sketch below shows how cats and humans can live together, without harming each other. This can be found on the wall of the famous temple Cheah Kongsi at Armenian street.