When it's time for a holiday, you can't go wrong with Sabah, a tiny slice of paradise on the beautiful island of Borneo in East Malaysia. While the state flies under many tourists' radar, seasoned explorers know: Sabah is one of the most beautiful destinations on the planet, a place where you can switch into slo-mo, leaving the city behind for an incredible adventure in the great outdoors. It's home to a breathtaking abundance of natural gems, from wild shores and colourful coral reefs to magnificent mountains and luxuriant jungles thrumming with rare wildlife. 
Whether you're staying for a few days or several weeks, these five world-class Sabah destinations deserve a spot on your ever-growing bucket list.
Feeling lucky? Join
Sabah Tourism's online lucky draw
and get the chance to win
mystery prizes
that will make your once-in-a-lifetime trip to the top Sabah destinations even more unforgettable!
Lucky winners can redeem their prizes at the Sabah Tourism booth at the NATAS Fair, happening from 11 to 13 Aug 2023, from 5pm onwards. Plus, you'll get to learn more about the ins and outs of visiting the Land Beneath the Wind from certified travel experts!
Sabah destinations you need to visit in your lifetime
1. Mt. Kinabalu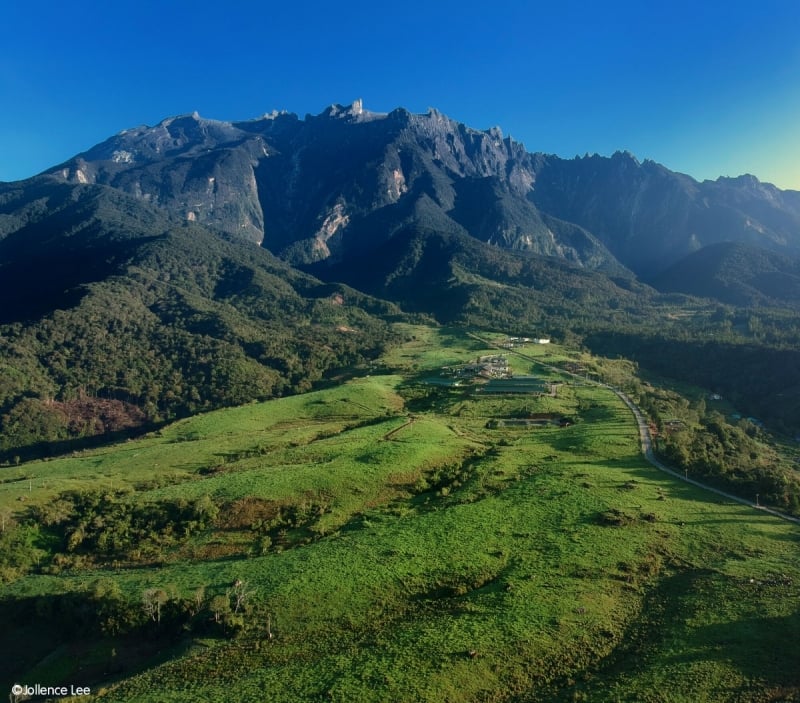 Thrill-seekers looking for Sabah destinations to get their adrenaline pumping have their sights set squarely on Mt. Kinabalu, Malaysia's highest peak and also one of Southeast Asia's tallest summits. Scaling the magnificent mountain that has been recently recognised as the Kinabalu UNESCO Global Geopark is a must for any climber. Not only is it an epic challenge, but nature lovers will be amazed at the abundance of exotic flora and fauna lying along the trails.
Fun fact: There are 90 orchid species that exist only on Mount Kinabalu!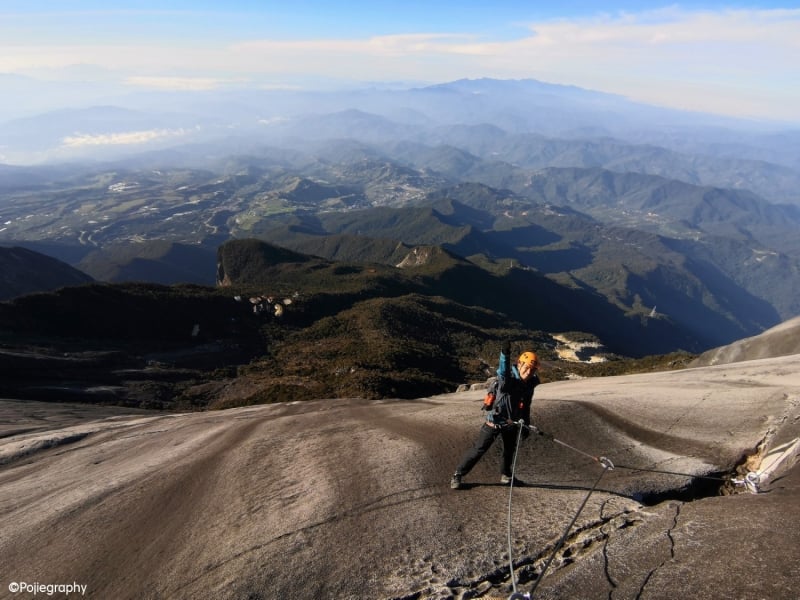 Up for an even bigger challenge? Look no further than the world's highest via ferrata, Mountain Torq at Mt. Kinabalu! If you're seeking the ultimate climbing experience, then no doubt this rugged mountain pathway will deliver. 
Daring adventurers can scramble up the steep rock face through metal rungs, rails, cables, and bridges. It's true: the climb can be a bit daunting at times — but that's part of the fun, isn't it? And there's a route that can accommodate beginners, so new mountaineers don't have to miss out on the ultimate adrenaline rush!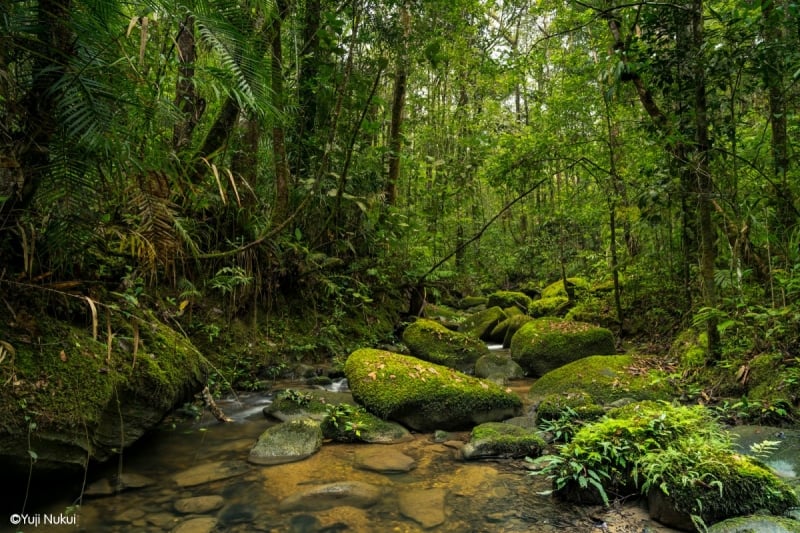 Surrounding the mountain is the 752-square-kilometre Kinabalu Park, a UNESCO World Heritage Site that's a famous biodiversity hotspot. Even if you opt not to scale the towering peak, there's still plenty to see and do in the lush Sabah landscape. Kinabalu Park is home to an estimated 6,000 vascular plants, as well as a stunning array of wildlife. That includes 17 out of 29 bird species unique to Borneo! Birders, you better take your binoculars on this journey!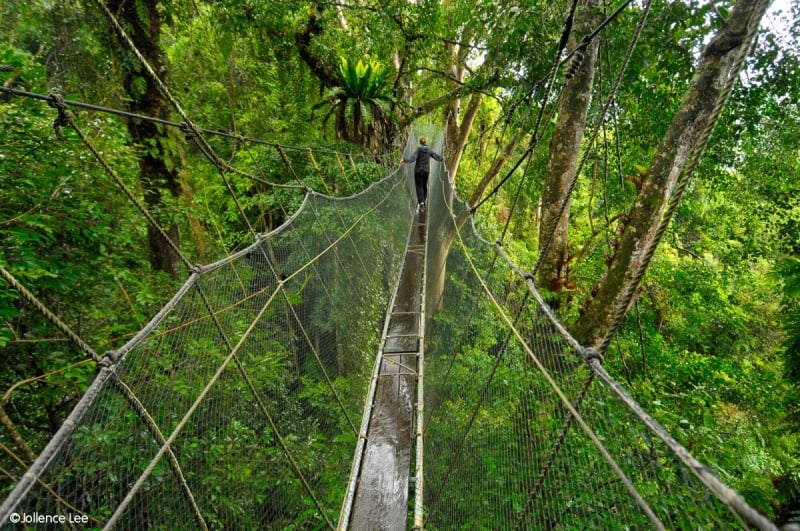 Travellers with time left on their Sabah itinerary can make the hour-long trip from Kinabalu Park to Poring Hot Spring. The natural hot sulphur spring promises a tranquil way to wind down the day; after trekking up Mt. Kinabalu, doesn't it sound absolutely blissful to indulge in a hot soak to soothe your tired muscles? 
Once you're ready to start moving again, follow the trails leading to the million-year-old rainforest. A walk on the wild side, you're bound for unforgettable experiences in nature, from the 41-metre canopy walkway over treetops to the picturesque 120-metre Langanan Waterfall. Keep an eye out for the world's largest flower, Rafflesia. It's rare, but if you're lucky, you might get a glimpse of one. 
2. Tanjung Aru Beach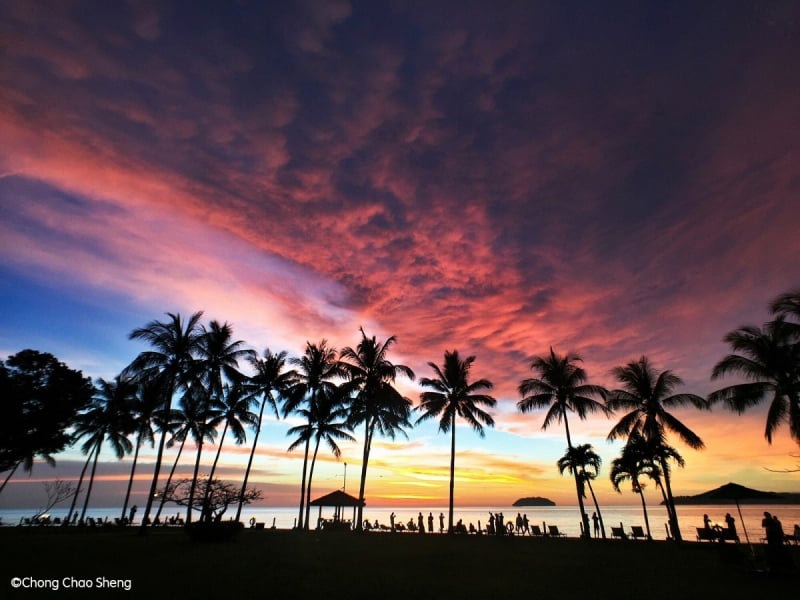 Travel to one of Sabah's best-kept secrets: Tanjung Aru Beach. The shores of this Malaysian beach are impossibly pretty; but even more, it's a place where you can get lost in the scenic embrace of a spectacular sunset. Sit back and relax as the skies transform into brilliant shades of pink, purple, and gold. Truly, it's a sight that's worth the flight to Sabah alone, if we do say so ourselves! 
For a unique sunset experience, paddle into the beautiful seascape on a standup paddleboard. Kite flying and picnics are also popular activities on Tanjung Aru Beach.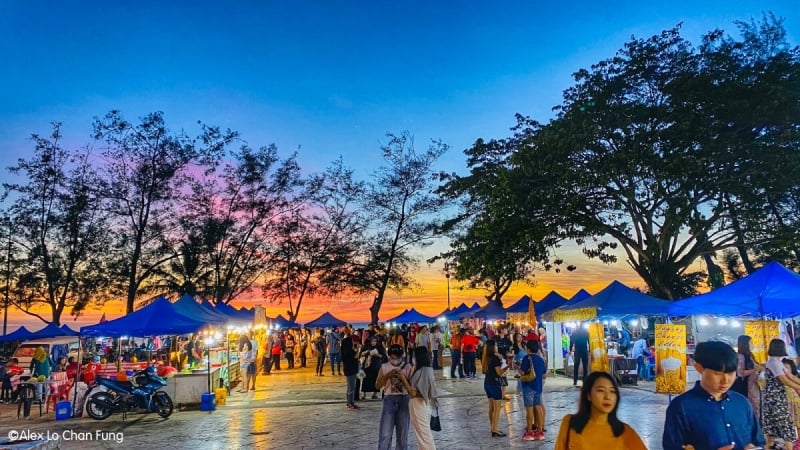 As dusk settles, the locals head on to the bustling food stalls of Tanjung Aru. Local snacks and fresh coconut juice are readily available here — so stop by to enjoy a few bites with locals and fellow tourists before leaving the beach!
3. Tun Sakaran Marine Park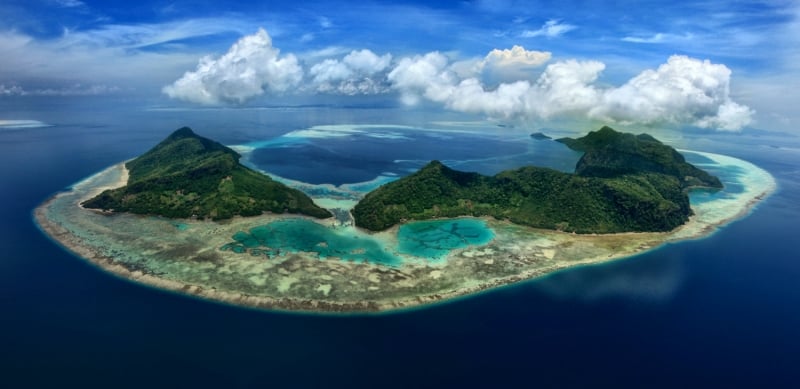 Located in Semporna, Tun Sakaran Marine Park is the largest marine park in Sabah, a place where travellers get a front-row seat to incredible natural sights. The park is a treasure trove of eight pristine islands, surrounded by sparkling blue waters, vibrant diving spots, and even exciting rock climbing spots. 
Looking for Sabah destinations with the best views? At Tun Sakaran Marine Park, you'll want to visit Bohey Dulang. A hiking trail winds around the isle, leading to a 353-metre peak overlooking amazing panoramic vistas of the marine park. Excellent bird-watching opportunities await at Bohey Dulang, too!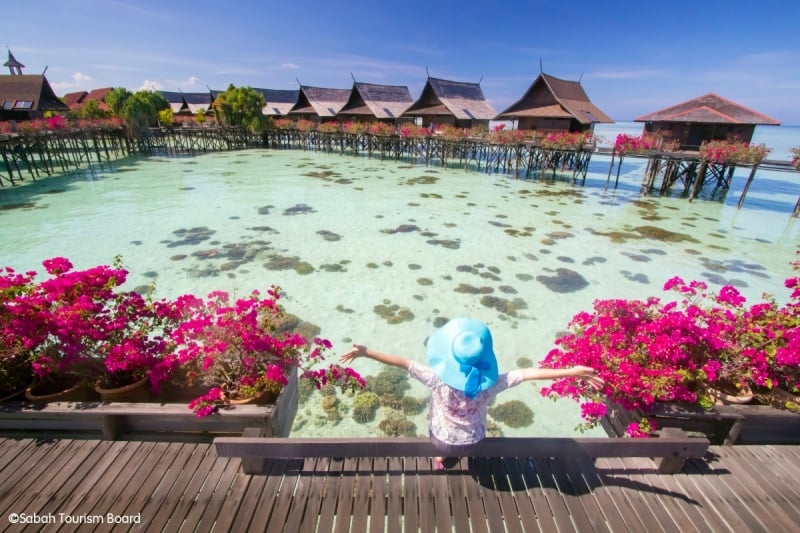 And there are more Sabah islands to explore beyond Tun Sakaran! Untouched paradise Kapalai Island is one of the most popular destinations in Malaysia for romantic getaways. Sun-seekers imagining a tropical paradise are probably thinking of something like Kapalai, with its over-the-water cottages, crystalline blue waters, and pristine sand bar. Snorkelling and scuba diving are also top-notch, with world-class diving spots just a short boat ride away on Sipadan Island.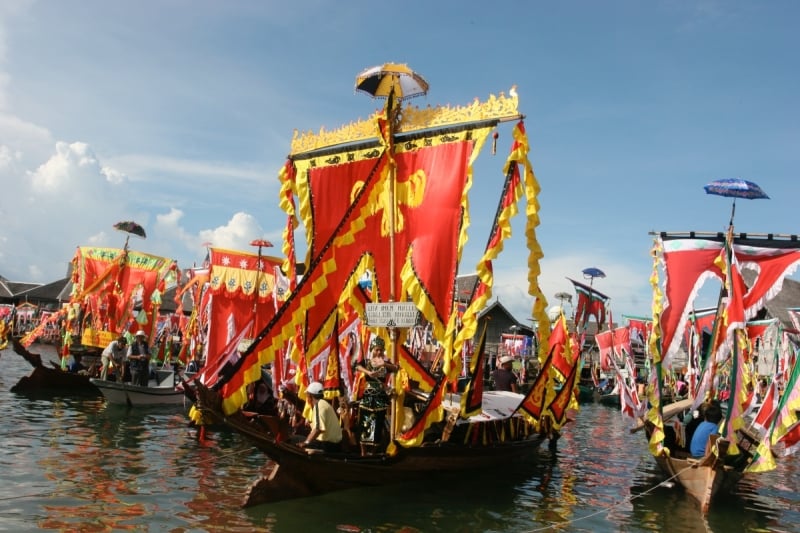 Enjoy immersing yourself in local life? Festivals are another great way to take a peek into local culture and vibrant traditions. In Seporna, the locals also host an annual water festival called Regatta Lepa. A celebration of the Bajau Laut tribe's nomadic heritage, the festival is an exuberant gathering of "sea gypsies" from different villages. Don't miss the vibrant parade of flamboyantly coloured lepa boats, as well as events like boat racing, beauty pageants, and fireworks.
In 2023, Regatta Lepa is slated to take place at the end of the year.
4. Padas River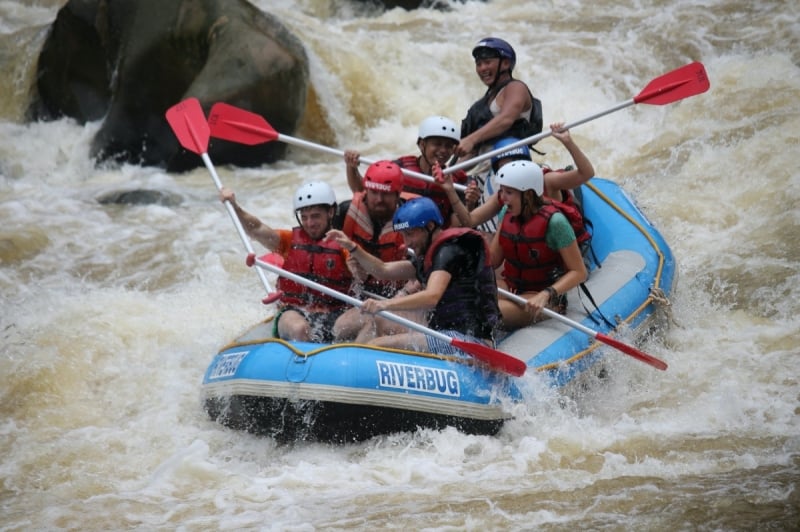 Strapping yourself on an inflatable boat and letting the turbulent rapids take you on a hair-raising ride on the river may not be the most tranquil way to see Sabah's Padas River, but it's by far the most exciting. 
Seven rapids on the route undoubtedly promise an unforgettable activity. A skilled guide will lead the way as your group paddles through rough white waters, navigates through huge boulders, and enjoys heart-stopping river drops. For white-knuckle adventurers, this Grade 3 to 5 white water rafting experience is a must-try.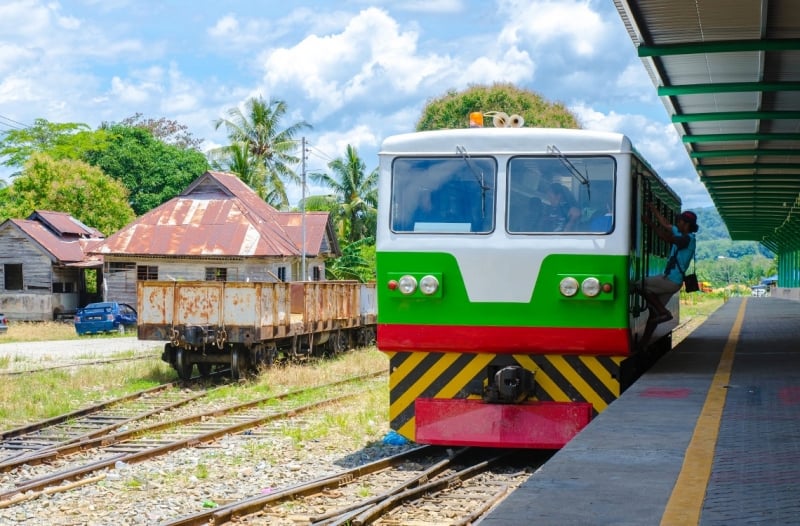 If you've got a penchant for thrills and spills, Sabah is one of Malaysia's best destinations for you. In fact, the Padas River adventure starts even before you get into the water! Getting to the river is also a memorable experience in itself, a scenic 1.5-hour vintage diesel train journey through lush jungles, charming villages, and quaint train stations that feel suspended in old-world Sabah.
5. Kinabatangan River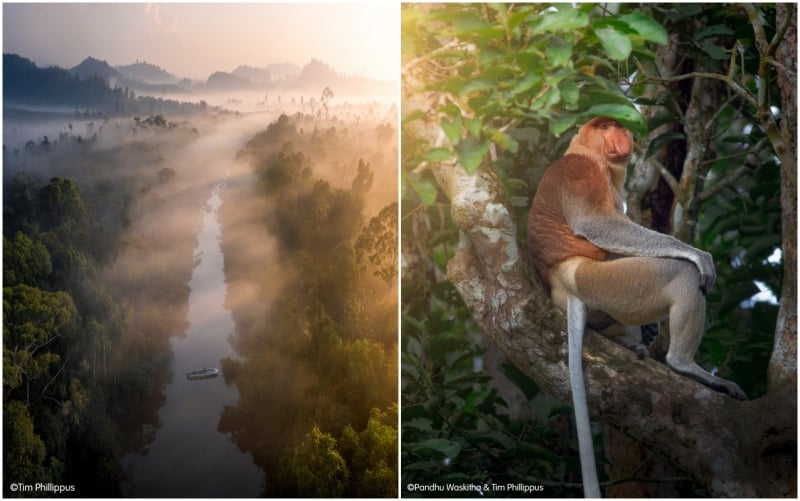 Finally, there's the Kinabatangan River, a fascinating hotbed of exotic wildlife species that promises a once-in-a-lifetime experience for animal lovers visiting Sabah. Stretching 560 kilometres long, Malaysia's second-longest river is home to one of the world's richest ecosystems. 
Fancy wild encounters with the Borneo Big 5? Pygmy elephant, orangutan, proboscis monkey, hornbill, and estuarine crocodile — all five creatures live on the banks of this mighty river.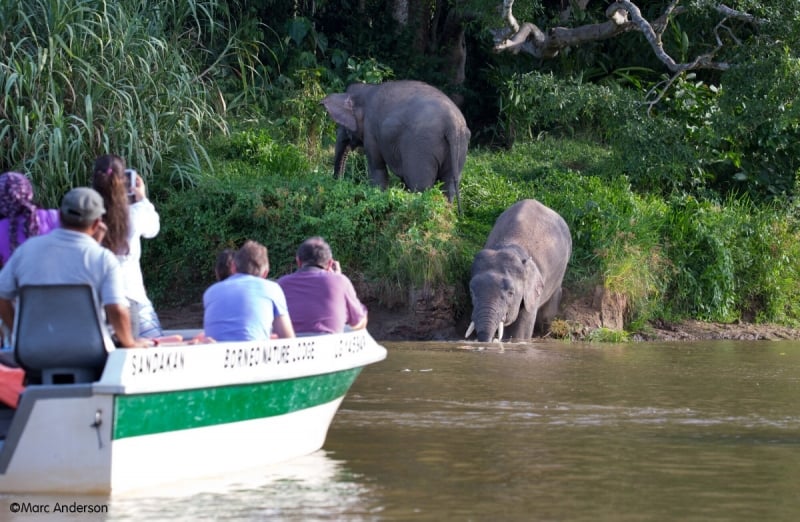 River cruises are the best way to explore the Kinabatangan River, ideally at dawn or dusk. Stay alert for proboscis monkeys swinging from the treetops or Bornean orangutans feeding in the wild. All eight native hornbill species in Borneo live in the Kinabatangan area. So, birdwatchers must train their sights on the skies. Moreover, if you're lucky, you might even get a glimpse of pygmy elephants grazing by the river! 
Other creatures travellers can also encounter include tarsiers, macaque monkeys, wild cats, and a staggering number of colourful birdlife. 
Also read: How a Singaporean Fell in Love With Sabah, Malaysian Borneo — and Why You Will, Too
Transport yourself away to Malaysia's little slice of paradise. Sabah, with its stunning variety of destinations, promise an unforgettable adventure, whether you love adrenaline-pumping thrills or relaxed sunsets at the beach. There are plenty of seriously spectacular tourist spots in Malaysia. But this lush state in Borneo is one that's worthy of any traveller's bucket list. See you in Sabah?
Ready to make the most of these awe-inspiring Sabah destinations?
Sabah Tourism
invites travellers to join their
online lucky draw
for a chance to win
mystery prizes
and exciting giveaways for their upcoming trips.  
Winners can redeem their mystery gifts at the Sabah Tourism booth at the NATAS Fair, happening from 11 to 13 Aug 2023 at 5pm onwards.
Brought to you by Sabah Tourism Board. All images credited to Sabah Tourism Board.