With Changi Airport's newest addition of a spanking new terminal and a variety of year-end festive activities, you'll be tempted to book a flight ticket just to make another visit. Here are some new things in Changi Airport that you can look forward to: 
1. Terminal 4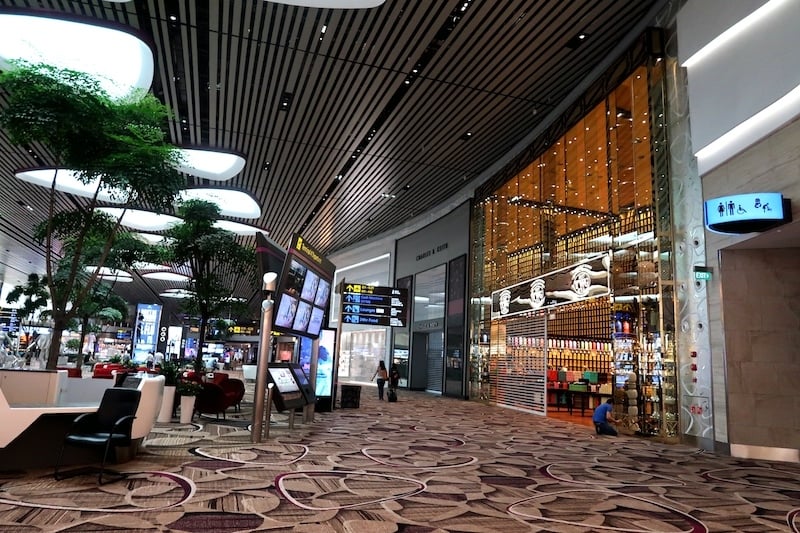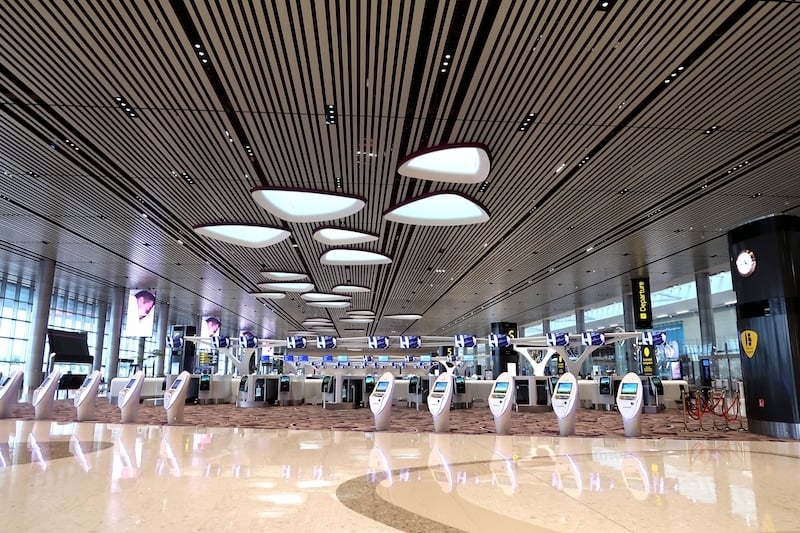 Changi Airport's Terminal 4 has been open for business since 31 Oct 2017, and if you haven't already checked it out, you totally should. Here's what you can expect: A compact but spacious terminal with bursts of colours and character, a Heritage Zone with a shophouse facade, and more than 80 retail and F&B outlets. On top of that, this terminal features high-tech automated immigration clearance with facial recognition technology such that you can leave the country without interacting with another human… well, almost.
To best experience this terminal, book a flight on one of the airlines operating at T4: AirAsia, Cathay Pacific, Cebu Pacific, Korean Air, Spring Airlines or Vietnam Airlines.
2. SORA: A Japanese gourmet food hall

Newly opened by ANA Trading, SORA is a Japanese gourmet food hall that promises to deliver an authentic taste of Japan to our shores. The food hall offers a large variety of Japanese cuisine – take your pick from Okonomiyaki (Japanese savoury pancake) Mentaiko Pizza, Kaiseki (assorted sashimi) bowls and collagen-rich Ramen.
Two items worth a special mention are the Tendon Kohaku (pictured left) and the Toro Butsu Meshi (pictured right). Tendon Kohaku is known for queues of over an hour at its Suntec City and Boat Quay branches, and has now opened another at SORA. The Toro Butsu Meshi, on the other hand, is a delightful bowl of steaming rice topped with generous chunks of Otoro which, for the uninitiated, is the highest grade of tuna sashimi. The sashimi is air flown daily directly from Japan, and won't even cost more than S$30 per bowl. Now, that's a price you can hardly get anywhere else for Otoro!
Venue: Terminal 2 Level 2 Departure Hall
3. Sanrio-themed activities and daily drone and light shows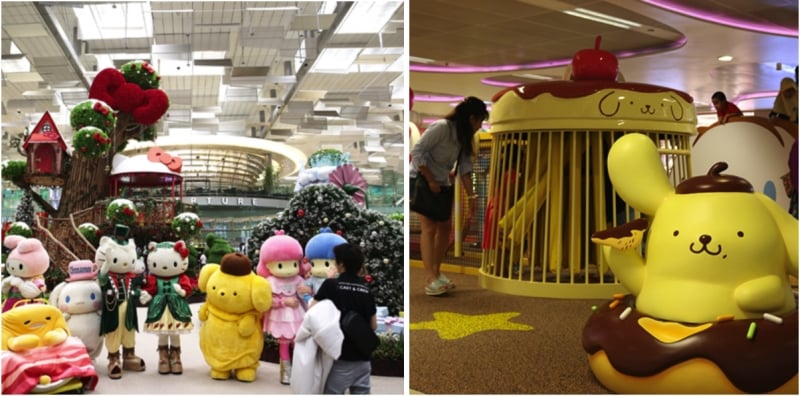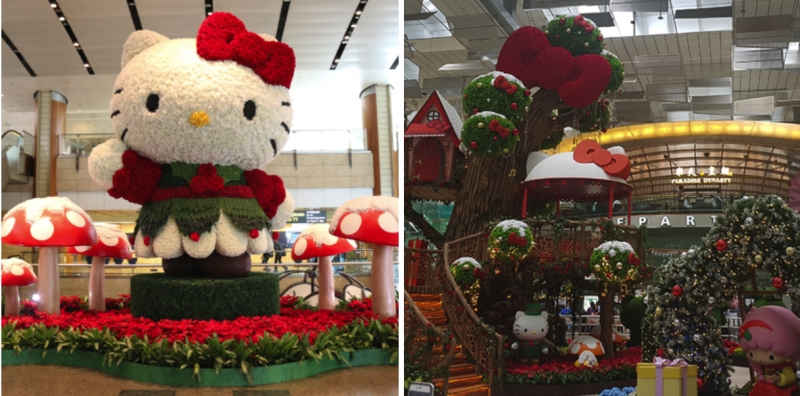 For Sanrio fans, a visit to Changi Airport is a must this holiday. From 18 Nov 2017 to 5 Jan 2018, drones and light shows will be held at the Mystical Garden, which will also feature Sanrio characters amid a gazebo and a treehouse, topped with the Hello Kitty's signature ribbon. Bring along your little ones as photo opportunities and meet and greet sessions will be available as well.
Venue: Terminal 3 Departure Immigration Hall – Light and Snow shows (3pm and 5pm daily), Drone shows (7.30pm and 9pm daily)
Meanwhile at Basement 2, kids can play to their hearts' content at a new Sanrio-themed children's playground, a first in any airport in Southeast Asia. For more photo opportunities, visitors can check out the four-metre-tall Hello Kitty topiary at T2's Departure Hall.
Venue: Terminal 3 Basement 2
4. Life-sized claw machines and water balloon fountains
Form a team of a "human crane" and "controller" to pick up a gift hidden in the capsules of this life-sized Tree House Catcher, with the top prize being a one-metre-tall Sanrio character plush toy. To give a go at this, just spend a minimum of $30 around the airport!
You can also 'fish' for water balloons at the Yoyo Tsuri Fountain, and redeem the prizes at the mini ferris wheel.
Venue: Terminal 3 Staff Entrance
5. Local food gift aisles
Take a taste of Singapore with you at Changi Airport's newly-launched food gift aisles. There, you can find items ranging from Laksa-flavoured cookies and Prawn Mee soup to Bak Kut Teh cooking kits. This effort to promote food products to tourists is known as the Singapore Food Gifts initiative and it is led by the Singapore Food Manufacturers Association (SFMA). Whether it's a souvenir for friends and family or a gift for the locals at your next travel destination, a delicious local snack beats a magnet any time of the day.
Venue: Terminal 1 and Terminal 4
---
Information extracted from press release issued by Changi Airport Group