The most romantic place on earth is not only famous for the Eiffel tower, Louvre, or Coco Chanel. Paris, the city of lights, also offers the most delicious food from world famous chefs.
While food is not the only reason people travel, it will definitely make your trip more indulgent. France can offer you the finest foods no matter what your budget is.
Here's a list of good and delicious food that you must try in France – you must leave the country with a full stomach and without regrets!
10. French onion soup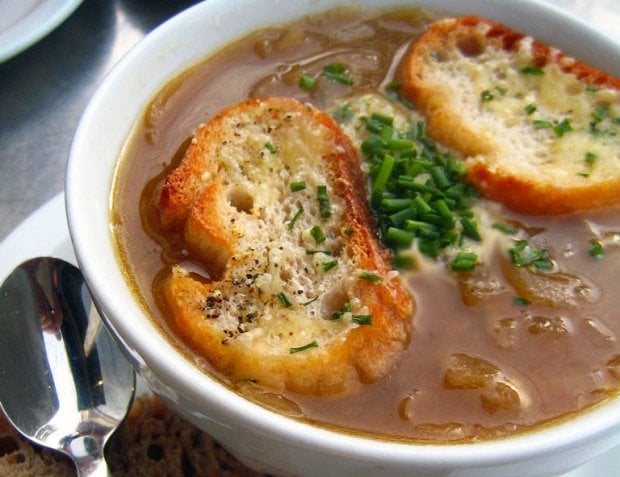 Image credits: http://bit.ly/1lxX23z
France is famous for the French onion soup that is known to be first made by King Louis XV. You can find it at almost any restaurant. It is made with onions, cheese, beef or chicken stock and tastes like heaven. Do not underestimate the power of this soup to make you feel completely satisfied.
A serving of the onion soup will cost you around 8-9 Euros (SGD 13-15)  in a restaurant.
9. Madeleines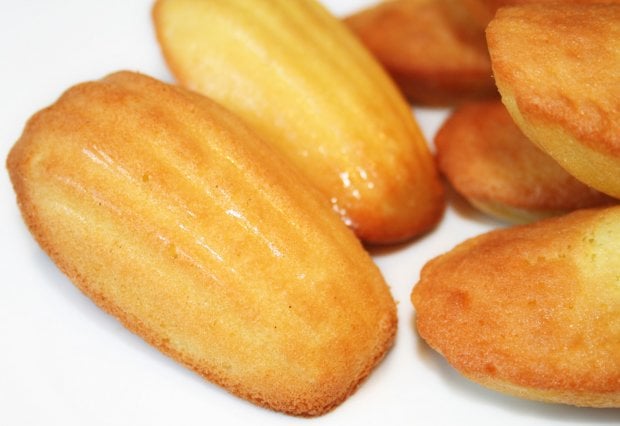 Image credits: http://bit.ly/1ujqnzz
We cannot forget the dainty madeleines. These small shell-shaped tea cakes that are the perfect complement to your afternoon tea. They taste like sponge cakes but are delightfully lighter to eat.
Four madeleines will cost around 3 Euros (SGD 5) from a place like Ble Sucre.
8. Croque-monsieur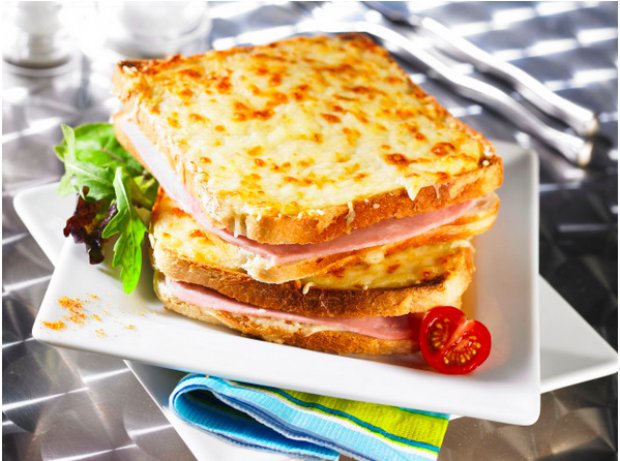 Image credits: http://bit.ly/1riU03G
The croque-monsieur is actually the French version of grilled ham and cheese sandwich. When it is served with a egg on the top, it is known as croque-madame. They taste incredibly good and scrumptious, so good that your trip to France will be incomplete without it.
A croque-monsieur at a typical small road side café will cost 7-8 Euros (SGD 11-13).
7. Escargots
Image credits: http://bit.ly/1sYtr1S
Snails may not be appealing to most people but when you are in France, you must give them a try. They are mostly cooked in a buttery sauce and turn out simply divine.
They should cost around 20 Euros (SGD 33) at an affordable restaurant.
6. Canard à l'Orange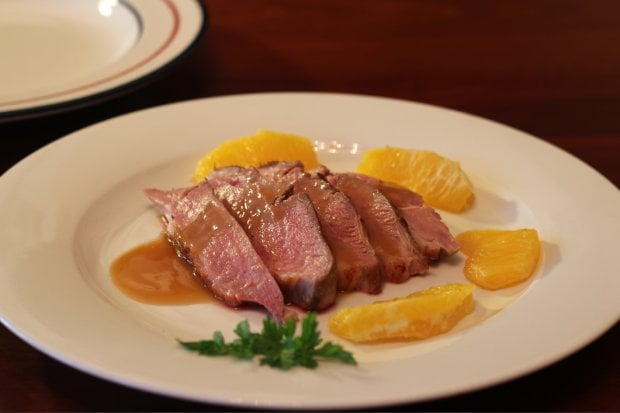 Image credits: http://bit.ly/1tsdqp6
This is a classic French dish of seared duck served with orange sauce. It surely is finger licking good and costs around 20 Euros (SGD 33) at a good restaurant.
5. Ratatouille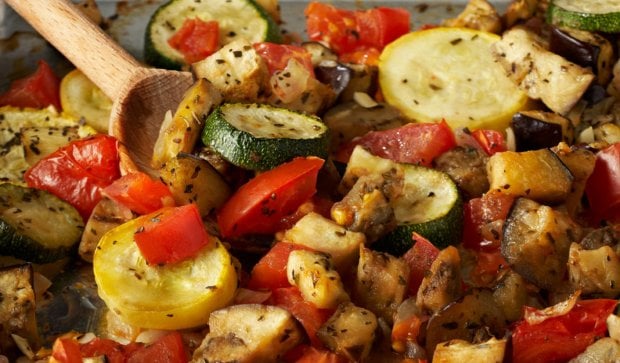 Image credits: http://bit.ly/1qZtXKZ
This dish comprises of a mixture of vegetables stewed to perfection. It is served in most restaurants and can be served hot or cold.
Ratatouille will cost somewhere between 8-20 Euros (SGD 13-33) depending on the type of restaurant you're going to.
4. Foie Gras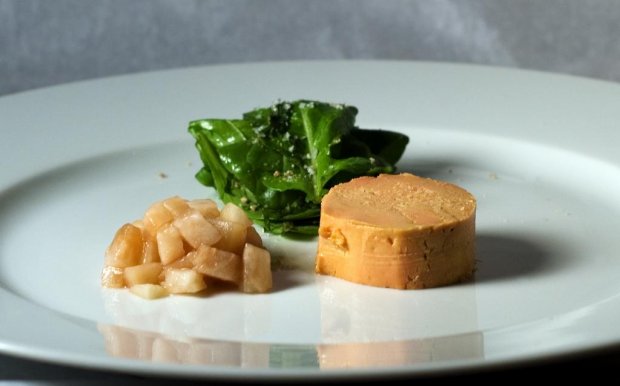 Image credits: http://bit.ly/1sYvB1K
Foie gras is French for 'fat liver', literally made of the liver of a duck or goose that has been fattened. It is considered a delicacy even in French cuisine and will come at a premium cost.
3. Crepes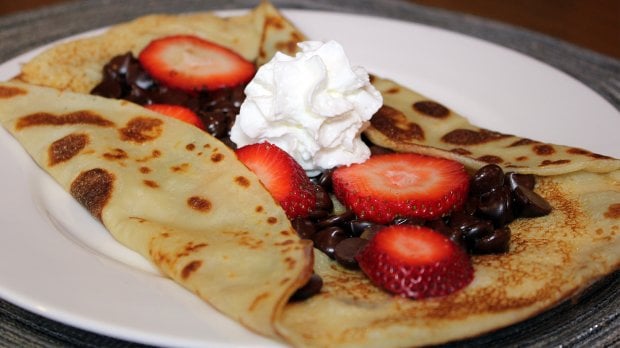 Image credits: http://bit.ly/1tYPhoH
They are thin pancakes served with amazing fillings, savoury or sweet. Try them from take-away crepe stands and they will cost only 4-5 Euros or (SGD 6.50-8).
2. Macarons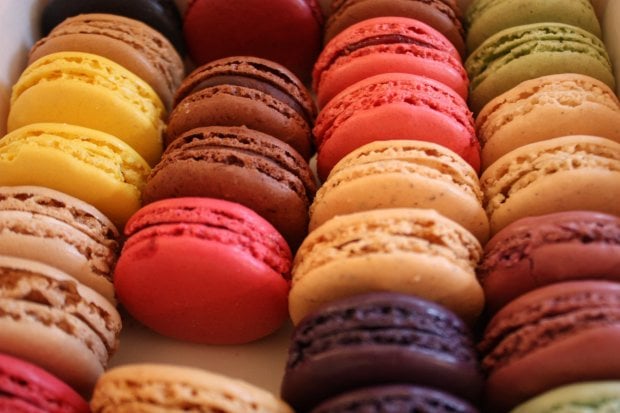 Image credits: http://bit.ly/1zYOx4L
You can find French macarons at any pastry shop for 2-3 Euros (SGD 3-5). While many people go to Paris for other reasons, some simply visit it to try the best macarons in the world. Not visiting Laduree is like being in Paris and not seeing the Eiffel Tower! Pierre Herme is another alternative that is very popular.
Half a dozen macarons will cost around 15 Euros (SGD 25) from Laduree.
1. Wine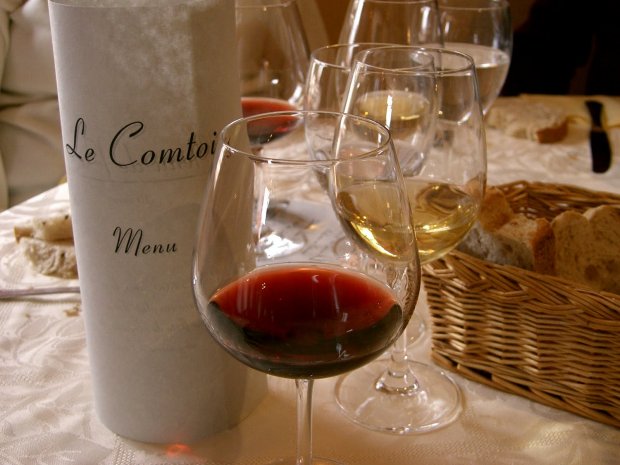 Image credits: http://bit.ly/1sYvB1K
This is not really food but France is very famous for their wine. If you plan a trip before the start of wine festival then you are going to experience the real fun. O Chateau is a very famous wine bar in Paris and if you don't try wine from there, your trip is simply not complete.
Wine should cost around 20-30 Euros (SGD 33-50) if you get it from the wine producers.
You can't miss out on the culinary delights the French have to offer. You know you need start planning your gourmet trail around the country right now. Start researching for your travel plans now and jet off this season!