Haven't we all been desperately waiting to hear some great news about leisure travel. Well, wait no more – the Singapore-Hong Kong travel bubble is officially set to commence on 22 Nov 2020. Transport Minister Ong Ye Kung made this announcement at a media conference on 11 Nov 2020. Previously unconfirmed details pertaining to this arrangement has now been finalised. 
What are the details regarding the travel bubble arrangement?
The air travel bubble is eligible for anyone who was staying in Hong Kong or Singapore for 14 days consecutively prior to their date of travel. Under this arrangement, visitors from both cities will not have to quarantine or serve a stay-home notice upon arriving in the country. 
Furthermore, visitors in both countries will not have to restrict themselves to a travel itinerary and can travel in any case. Travellers are free to move around the country and even use the country's public transport service. Short-term visitors to Singapore will have to download the TraceTogether App for contact-tracing purposes. 
Travellers will have to take a mutually recognised COVID-19 polymerase reaction (PCR) test under the travel bubble arrangement. Furthermore, they will have to test negative 72 hours before their departure. 
Those travelling from Singapore will have to take a PCR test with the ICA at least seven days prior to their departure. They will also have to take an arrival test upon landing in Hong Kong which might take up to four hours. A similar procedure will also apply to those travelling from Hong Kong. 
In an event where travellers test positive for COVID-19 while in Singapore or Hong Kong, they will have to bear all the medical costs. 
Which flights can you take under this arrangement?
According to a media release by Singapore Airlines (SIA), those travelling as a part of the travel bubble arrangement can book flights on SIA and Cathay Pacific. Scoot will continue to operate the non-Air Travel Bubble flights. Customers with existing bookings on travel bubble flights will be given the option to accommodate to Scoot.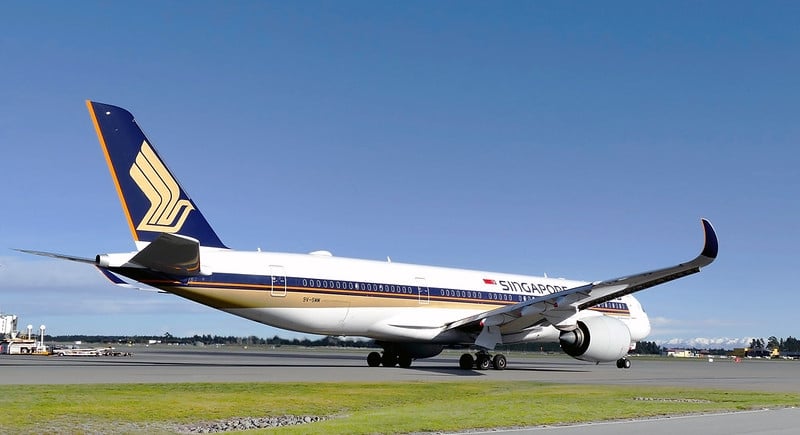 The travel bubble will initially start with just one flight to each city per day. The flight will only be allowed to carry a maximum of 200 individuals. This will increase to two flights a day into each city from 7 Dec 2020. 
SIA will implement a comprehensive list of safety and precautionary measures during the course of this travel bubble arrangement. For more information regarding the measures, visit their website.
The Civil Aviation Authority of Singapore maintains that Hong Kong has a low incidence rate and a viable public health surveillance system. However, if there are five or more unlinked cases in either country over a period of seven days, the travel bubble will be suspended. It will only resume as and when the number falls back to below five. 
Step-by-step travel guide
Flying to Hong Kong
1. Check your eligibility
You must have no travel history to any place other than Singapore or Hong Kong in the last 14 days prior to departure from Singapore. You'll also need a negative COVID-19 polymerase chain reaction (PCR) test result, with the sample taken within 72 hours before departure.
2. Book a designated Air Travel Bubble flight
Your flight will be marked as 'Travel Bubble'.
3. Take a COVID-19 test within 72 hours of your departure from Singapore
The result will have to be negative, and must be obtained from a clinic or testing centre in Singapore designated by the Singapore Government.
4. Provide a health declaration form for entry upon arrival in HK
The form can be completed within 48 hours of your scheduled departure from Singapore. You'll receive a QR code upon completion.
5. Book and pay for your post-arrival COVID-19 test before you fly
The test can be pre-booked with Prenetics. You'll be given a QR code as your booking confirmation.
6. Get tested upon arrival in Hong Kong
You will receive a specimen bag upon check-in, which you will take a sample of your COVID-19 test and drop it off at the collection point. Once you're notified of a negative result (takes around four hours), you can collect your baggage and leave.
Returning to Singapore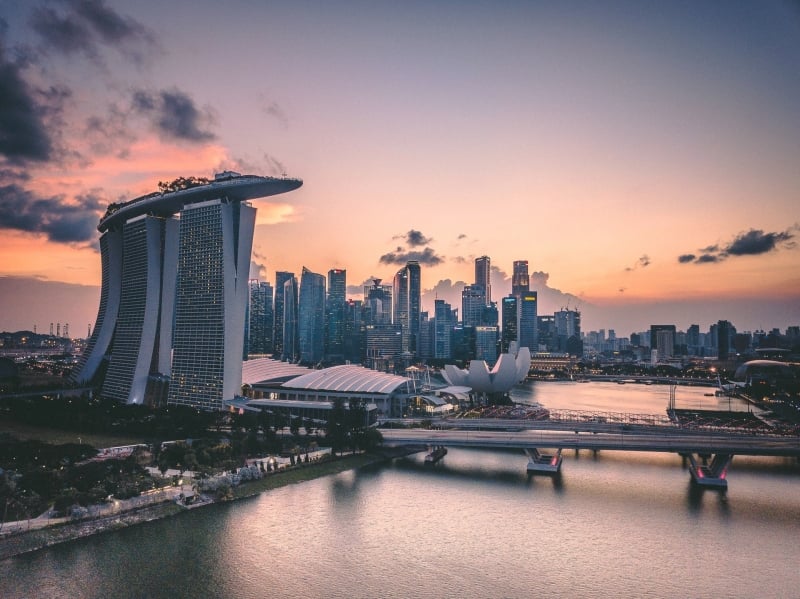 1. Check your eligibility
If your return flight to Singapore is scheduled to depart within 72 hours of when you provided the test specimen for your arrival COVID-19 test in Hong Kong, and the test results were negative, you won't need to get tested again in Hong Kong. Any stay longer than 72 hours would require a PCR test.
2. Ensure all entry requirements are met
For foreigners, you are required to apply for an Air Travel Pass 7 to 30 days prior to intended date of travel. You can get yours from the Singapore Safe Travel Office.
For both locals and foreigners, you'll also need to submit your health, travel history and accommodation declarations electronically via the SG Arrival Card service no earlier than three days prior to your arrival in Singapore.  Also, download the TraceTogether app to your mobile device, and register your mobile number and personal details.
3. Declaration form at Hong Kong International Airport
At check-in, you'll be asked to sign a declaration form to confirm that you meet all the requirements of the Air Travel Bubble, and that you have all the supporting documentation with you.
4. Items to be presented at Singapore Changi Airport
For Singapore citizens, permanent residents or Long Term Pass holders:
Your passport
Your negative COVID-19 test result
An approval letter of entry, issued by the Singapore government (for Long-Term Pass holders)
For non-Singapore citizens, non-permanent residents or non-Long Term Pass holders:
Your passport and a valid visa (if required)
Your negative COVID-19 test result
Your valid Air Travel Pass approval letter
Your mobile device, with Singapore's TraceTogether app downloaded and registered
Also read: Explore Hong Kong Through the 360° Virtual Reality Tour!
The travel bubble arrangement and details pertaining to it will be reviewed over time. While this arrangement brings joy and hopes to many of us, it is important that we remain socially responsible. Travel plans must come with vigilance and adherence to all proposed safety measures. 
Note: Information is accurate as of 12 November 2020. For the latest updates, visit the Hong Kong Tourism Commission.