Countries in the Middle East are often associated with violence and oppression, and this has much to do with the nearly daily media reports of bombings and deaths that we come across. For this reason, my Dad will probably have a heart attack if I were to tell him that I want to travel around the Middle East. However, is all this fear founded, and is Middle East travel completely unsafe? I think not.
There are plenty of countries in the Middle East that are quite safe to travel to, where the dangers and problems travellers face are no more than those they are likely to face in many parts of Asia. Of course, it is still best to exercise a high degree of caution while travelling and to purchase your travel insurance before you go.
Here are some countries to start off your Middle East travel adventures:
1. Iran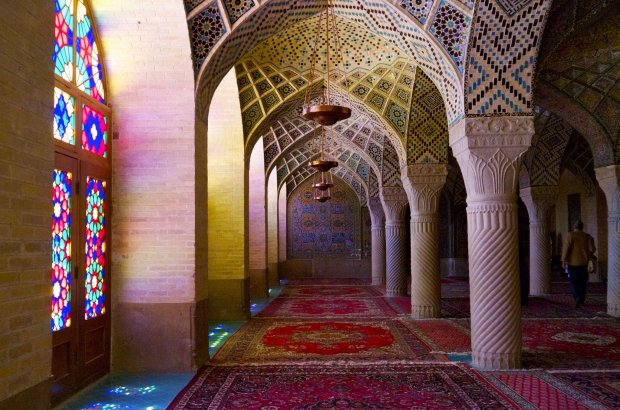 Floating in the Dead Sea. Image Credit: Israeltourism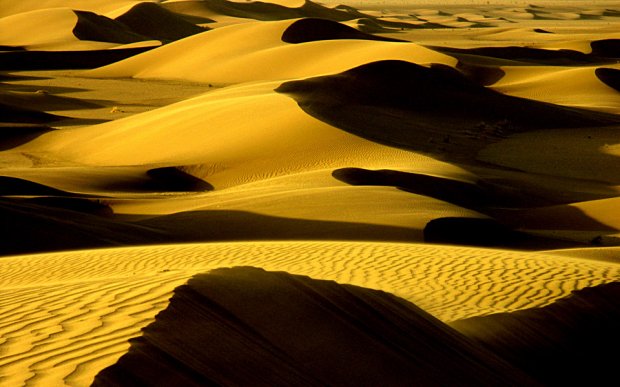 Petra, Jordan. Image Credit: Dennis Jarvis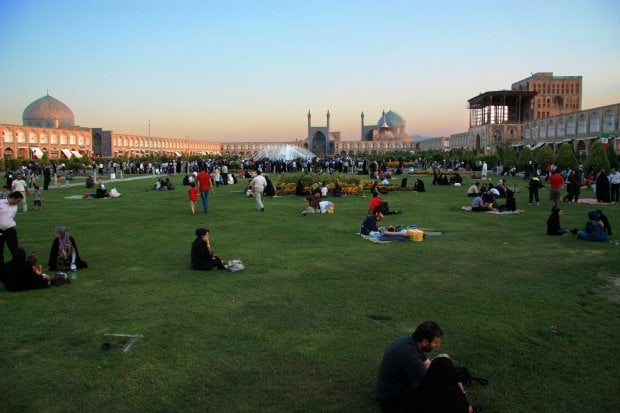 Jordan's national dish, Mansaf. Image Credit: Darrell J. Rohl
Iran remains at the top of my list of dream destinations. From breathtaking Islamic architecture to landscapes marked with desert oasis, caves and travertine terraces, Iran has plenty of unique offerings. Get lost in Tehran's Grand Bazaar, or wander around Isfahan's Imam Square (Naqsh-e Janan Square), a UNESCO World Heritage Site and also one of the largest city squares in this world.
In the country where nightclubs and alcohol are banned, draw the curtains and you will find underground parties where booze and the spirit of rebellion are overflowing. Above everything else, the main draw of Iran is the welcoming nature of Iranians; I've heard that many Iranians go as far as inviting travellers to their homes for tea for the sake of cultural exchange.
Also Read: Debunking Stereotypes and Discovering the True Beauty of Iran
2. Jordan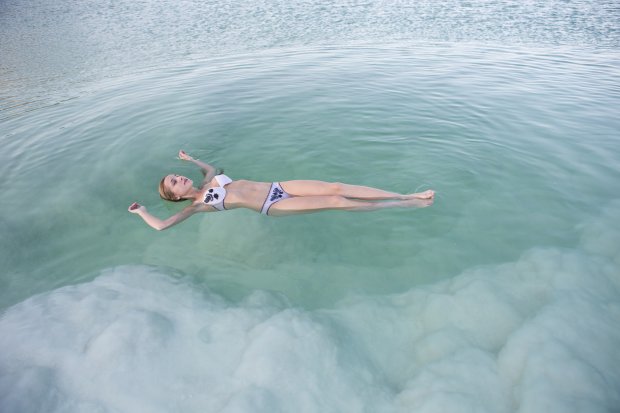 Floating in the Dead Sea. Image Credit: Israeltourism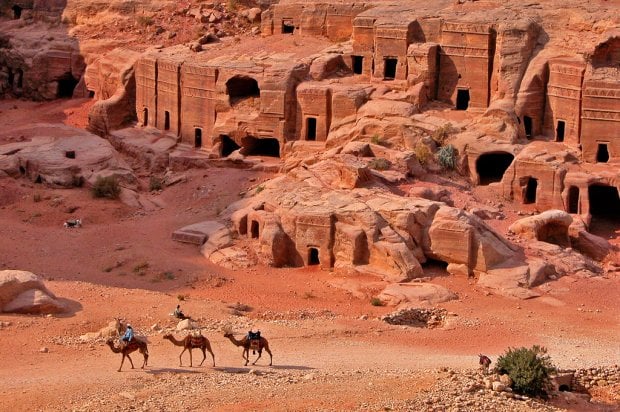 Petra, Jordan. Image Credit: Dennis Jarvis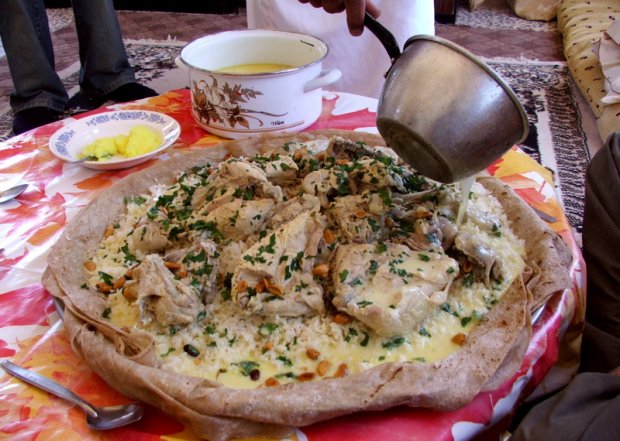 Jordan's national dish, Mansaf. Image Credit: Darrell J. Rohl
Bordering with Syria and Iraq, Jordan faces the possibility of unrest spilling over to their country. However, Jordan still remains safe to visit and it deserves to be one of the hottest travel destinations of this year.
You've probably heard of the ancient city of Petra and the lowest point on Earth's surface that is the Dead Sea. These are but two of Jordan's attractions, on top of the geological wonders of Wadi Rum, the "desert castles" to the east of Amman and the staggeringly beautiful and remote Dana nature reserve.
Another great reason to travel to Jordan is Jordanian cuisine, which will quickly spiral to become a delightful part of your travel experience. Appetisers can range from a genius blend of hummus and bread to cheeses and salads. A trip to Jordan is not complete without indulging in its national dish Mansaf, which is lamb cooked with yoghurt, served communally at the centre of the table.
3. Turkey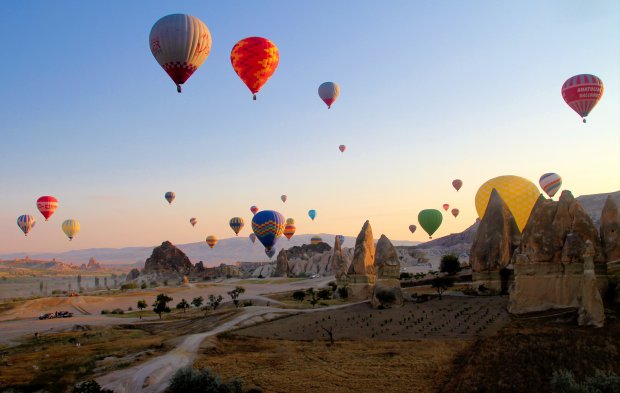 Hot air balloons in Cappadocia. Image Credit: Patrick Down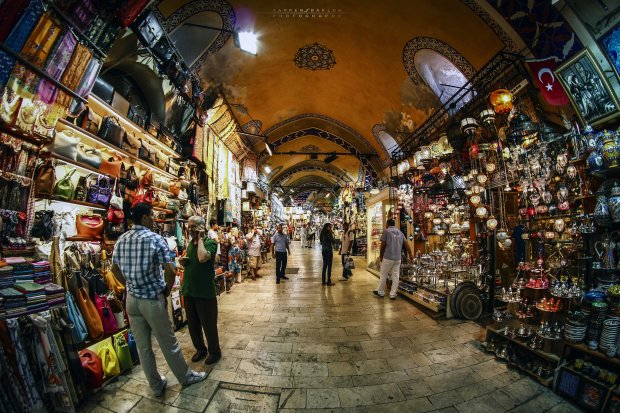 Istanbul's Grand Bazaar. Image Credit: KamrenB Photography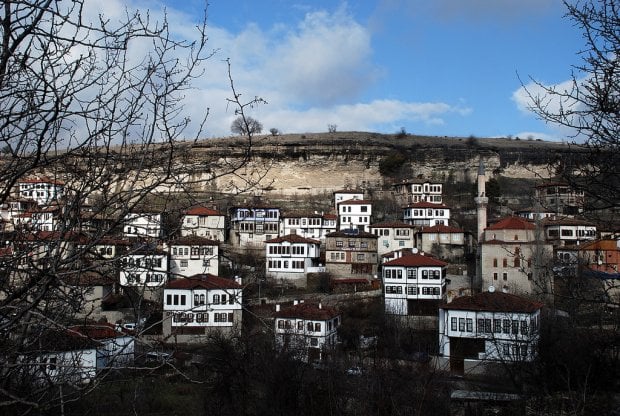 Ottoman houses of Safranbolu, Turkey. Image Credit: Ilker Ender
Turkey straddles both Middle East and Southern Europe, and it is probably one of the least surprising in this list. Hoards of travellers flock to Turkey throughout the year, and on their bucket lists are plenty of distinctly Turkish experiences ranging from hot air ballooning in Cappadocia to having a cruise on the Bosphorus.
Istanbul is the must-visit city in Turkey, and travellers speak fondly of navigating the alleyways of the Grand Bazaar and basking in the grandeur of Hagia Sophia. While trodding the beaten path is an important initiation into Turkey, those who venture to the small towns in Turkey such as Safranbolu will be handsomely rewarded.
Also Read: 10 Reasons to Visit Turkey This Year
4. Oman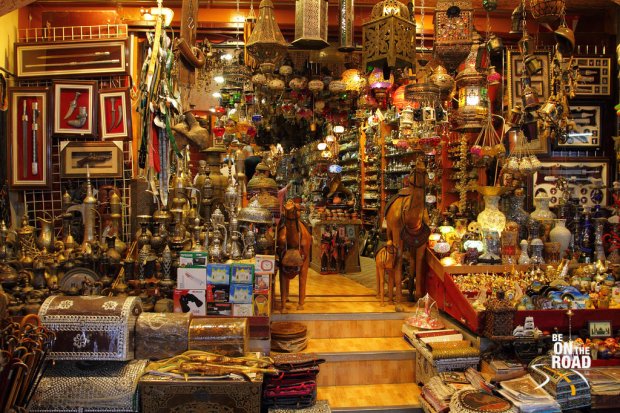 Muttrah Souk. Image Credit: Sankara Subramanian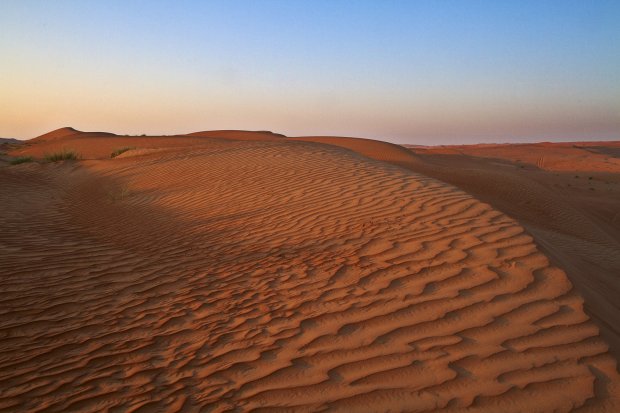 . Image Credit: Mike Mojopin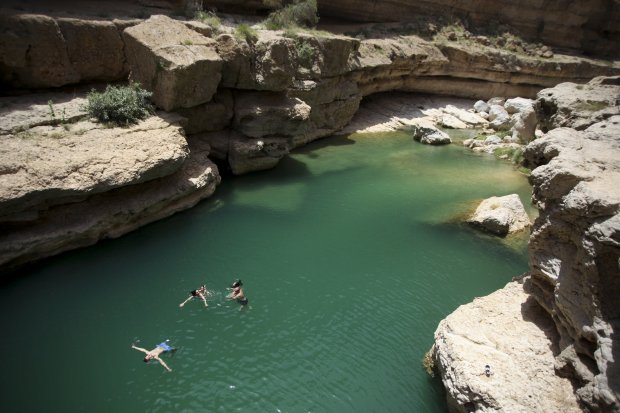 Swimmers at Wadi Shab. Image Credit: Nicolas Mirguet
Oman lies at the southeastern coast of the Arabian Peninsula. From the capital city of Muscat, head west to meet the dramatic ranges of the Hajar Mountains or head south to hit the dunes of Wahiba Sands. The most popular attraction in Oman is the Muttrah Souk, a paradise for bargain hunters with labyrinthine alleys and little shops filled with colourful merchandises.
Travellers looking for an adventure have plenty to pick from: sleep under the stars in one of the Omani deserts, paraglide over Zighy Bay or swim in the freshwater pools of Wadi Shab. Other unique activities one can do in Oman include turtle-watching at the pristine shorelines of Raz Al Jinz or dhow cruising through the fjord of Khor Ash Sham while keeping an eye out for frolicking dolphins.
5. Israel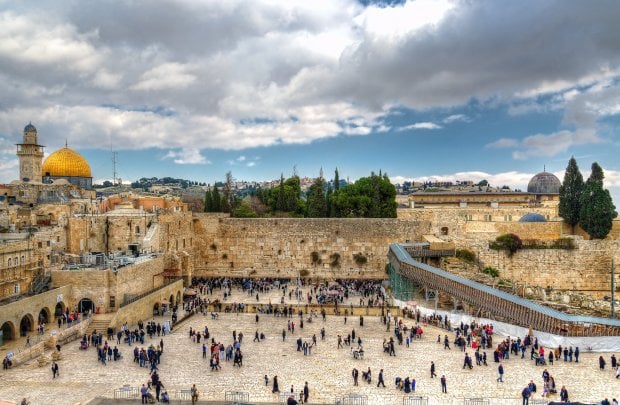 Al Aqsa Mosque in Jerusalem. Image Credit: Mohammad Usaid Abbasi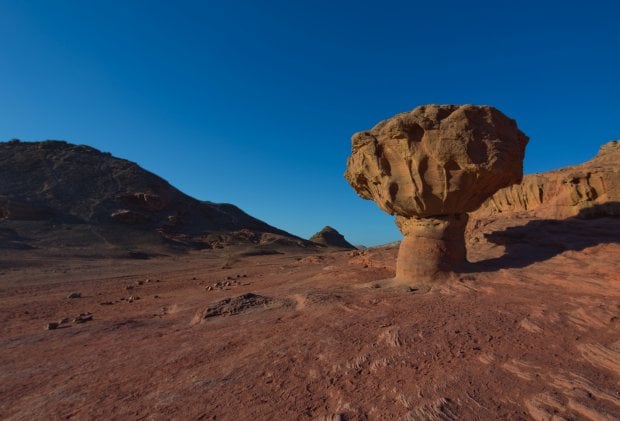 Geological formation in Timna park. Image Credit: Israeltourism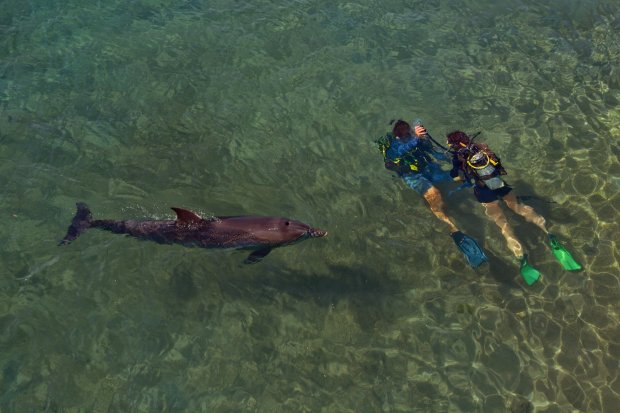 Dolphins' reef in Eilat. Image Credit: Israeltourism
Israel is a small nation packed with astounding wonders and historical sites. The Old City of Jerusalem sits at the crossroads of three religions: Islam, Christianity and Judaism, and it is an major site for religious tourism. The nearby Yad Vashem Museum is also an important site to visit to gain insights into the horrific events during the Holocaust, and also to understand the beginnings of the state of Israel.
There are plenty of offerings in Israel for the outdoor-lovers. The Red Sea in Eilat is a prime diving spot, boasting magnificent coral reefs and colourful fishes. Timna Park, located at Southern Israel, is the place where hikers will find themselves enchanted by otherworldly desert landscapes that feature oddly-shaped rock formations and sands of surreal colours. Another cool site to visit in Israel is Ramon Crater, the world's largest erosion crater, where you may just get that feeling of being on the moon.
6. Bahrain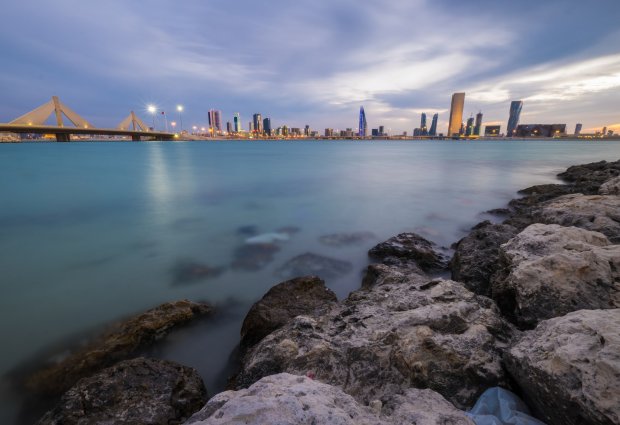 Image Credit: Mustafa Bastaki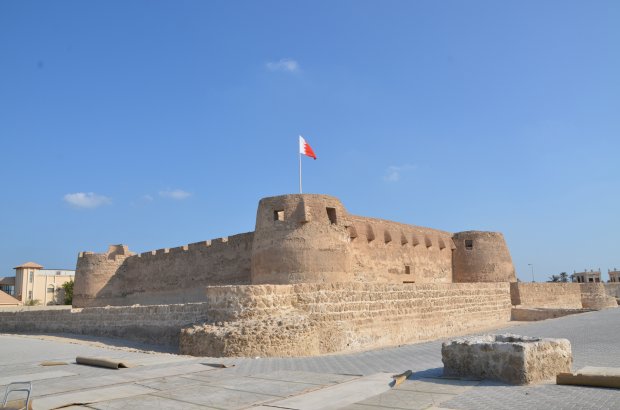 Bahrain Fort. Image Credit: Miss Copenhagen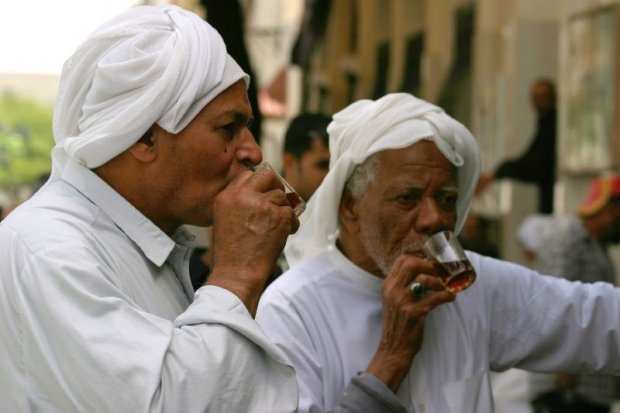 Two man drinking tea in Bahrain. Image Credit: Hussain Isa Alderazi
Bahrain is the smallest country by size in the Middle East but there are plenty of things to do in Bahrain to keep travellers occupied during their stay. Bab al Bahrain souk, located in the heart of Bahrain's capital Manama, is always inviting with cafes, kiosks and shops selling local handicrafts, spices, sweets, jewellery, tea and more. Travellers can take on a heritage trail and visit sites such as the Bahrain National Museum, Al Khamis Mosque and Bahrain Fort.
Those who are keen to immerse themselves in nature can visit the Al-Areen Wildlife Park and Reserve, or hop on the boat to the Hawar Islands. When all you've completed all you have set out to do in Bahrain, drop by a coffeeshop and smoke shisha – it's a great way to meet locals!
Head off for your Middle East travel adventure!
Before you run off to make your flight purchase, do check the latest travel advisories and notices by your government. Also, be aware that different parts of the country vary in degrees of safety – for instance, you may want to stay clear from the borders of Iraq and Syria, as well as the West Bank and Gaza Strip. Anyhow, don't rule out on travelling to the Middle East just because you think it is not safe – You'll be missing out on too much if you do.
Contributed by Hey Explorer