Whether it is eating live octopus at the Gwangjang Market when in Korea or travelling to the insta-famous Leaning Tower of Pisa in Italy, it is no surprise that Singaporeans will share these travel adventures through social media. This rising phenomenon known as travel brag has led to more Singaporeans travelling with the aim of capturing Instagram-worthy photos.
According to Hotels.com's Mobile Travel Tracker, here are the five most popular Instagram-worthy travel experiences rated by social media devotees in Singapore.
Food (63% voted)
From the delectable cruffins set against the pink neon 'I GOT BAKED IN SEOUL' backdrop to the healthy Acai bowl enjoyed at a beachfront cafe in Bali, you would have seen these #foodporn images on your Instafeed at any one time. Instagramming food that are pretty enough to fuel one's Instagram feed has become a norm among Singaporean travellers.
Besides Instagram-worthy food, photos that showcase an interesting restaurant or cafe concept can get many Instagrammers double-tapping too. Picture yourself feasting on a Michelin-starred three-course meal while soaking up the stunning aerial view atop CuliAir Sky Dining, the world's first hot air balloon restaurant located near Waldorf Astoria Amsterdam hotel. Isn't this one-of-its-kind experience a must-Instagram moment?
Landscapes or landmarks (60% voted)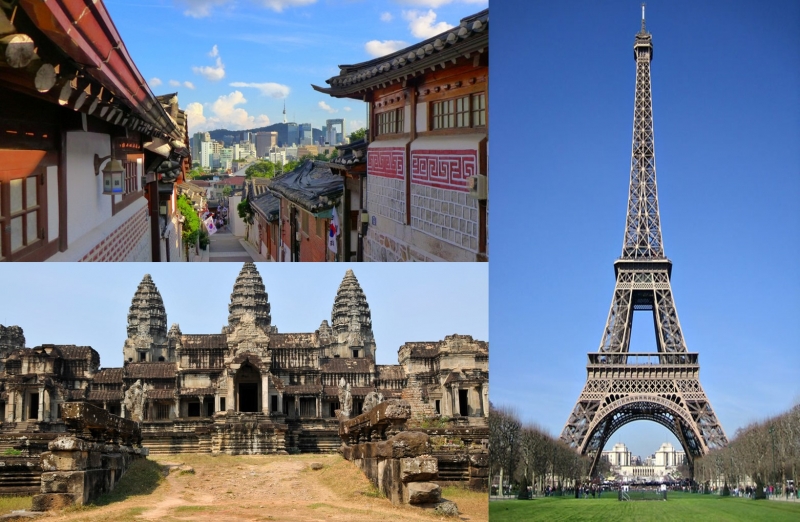 If you follow any local travel influencers on Instagram, scroll through their Instafeed and the odds are you will spot an Insta-worthy landmark, be it the iconic Eiffel Tower in Paris, ancient Angkor Wat temple in Cambodia or the Bukchon Hanok Village in Korea. That is how most Singaporeans show that they have been there, done that.
An interestingly dangerous landmark located at La Casa Del Arbol (The Treehouse), Banos is the wooden swing deep in the Ecuadorian mountains. Built 2,600 meters above sea level at the top of a hill, daredevils will need to pay only US$1 for a once-in-a-lifetime experience of swinging precariously right off the end of the world. The nearby Samari Spa Resort is also very rustic and eerily beautiful, perfect for the 'gram!
For art enthusiasts, you might want to consider visiting the Gibbs farm in New Zealand, an open-air sculpture park nestled in the vast greenery of Kaipara Harbor, just a stone's throw away from Tahi Lodge Matakana Coast. Some of the 28 Insta-worthy and globally-acclaimed sculptures you can expect are a humongous 85-meter-long red trumpet and a towering 6-meter-tall giraffe.
Cityscapes (47% voted)
Sometimes, there is only a fine line between a boring cityscape and a mind-blowing one. Photographing an Insta-worthy cityscape view is not an easy feat.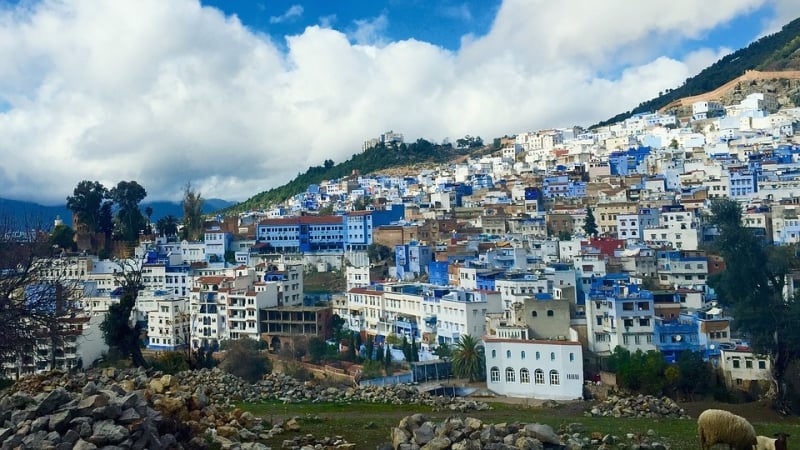 If you are looking to impress your Instagram followers, consider Instagramming the alternative skyline views of Chefchaouen, the blue pearl of Morocco. Tucked in between the Rif Mountains, this entire ancient city is awash in shades of blue – even its accommodation such as Lina Ryad & Spa has a half-painted blue exterior, with luxurious blue themed suites. A useful tip for capturing the vivid blue cityscape: Head into the medina and its labyrinthine lanes or capture the city from above the kasbah (a fortress where the town's ruler once lived).
Beaches or water bodies (37% voted)
There is something about an idyllic beach getaway to Bali or Bintan, with white sandy beaches and emerald waters, that would always score multiple hearts on Instagram. Besides images of these mainstream beach destinations, you might want to stand out from the rest with gorgeous shots of peculiar beaches tucked away in beautiful islands.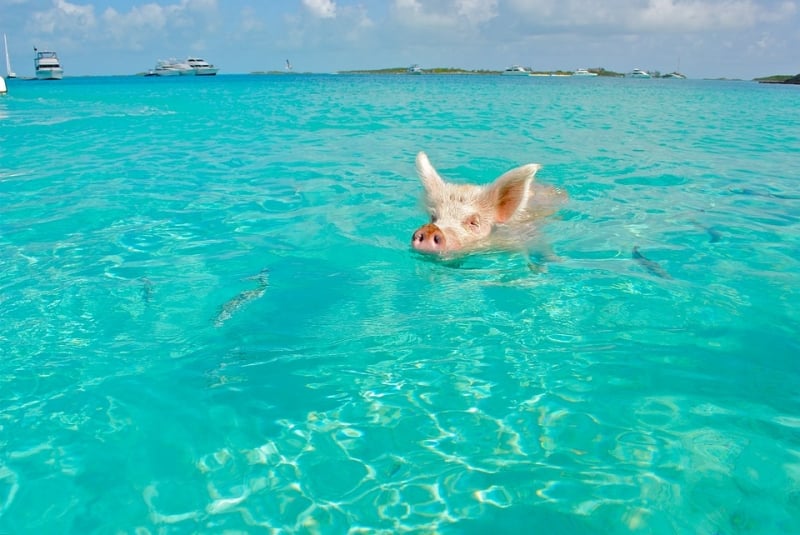 Residing on the undisturbed Bahamian island in Exuma, Pig Beach has one of the strangest sights to behold. With a sounder of adorable pigs and piglets lounging in the sand or dog-paddling in the crystal clear waters, expect to see many tourists scurrying after them for a we-fie moment.
You can also embark on an island-hopping tour around The Bahamas or take a short trip to the nearby Paradise Island, which houses the sprawling ocean-themed resort, The Cove at Atlantis.
Drinks (31% voted)
Drinking sounds typical of a holiday travel experience with nothing fancy to #travelbrag. However, the Anonymous Bar, a hidden den in the historic Old Town of Prague, might be worth a cent or two. Party animals, if you stay in the exquisite Hotel Kings Court nearby, the Anonymous Bar has got your nightlife covered. Every bartender wear the iconic Guy Fawkes masks, in ode to the cult film V For Vendetta and the faceless hacking collective, Anonymous. The film plays on loop in the background and quirky cocktails are served in the most creative of ways imaginable – on top of a volleyball, next to a fake gun or using a slingshot.
---
Information extracted from press release issued by Weber Shandwick on behalf of Hotels.com