In ancient Sanskrit literature, the third largest ocean is known as Ratnākara or "the mine of gems." This is befitting a body of water named after India, as this area holds some of the most beautiful island countries that Mother Earth birthed.
Flanked by Asia on the north side and Africa on its west, the countries are a mix of Western influence and exotic culture and heritage. These places are the top choices for a great adventure in the lush forests or perhaps grand safaris to see the fauna.
Also read: 8 Great Island Destinations in the Indian Ocean
Sri Lanka
Sri Lanka is perhaps kissed by the gods. The Indian Ocean tsunami left this country devastated beyond belief, but it rose again and survived. The people's resilience proved that it is a place not to be missed.
Located South of India, Sri Lanka has a diverse topography, ranging from plains, highlands, and powdery beaches. Don't be deceived by this seemingly small island country, for although it may only have a total area of 65,610 km2, it has a 2000-year-old culture. It is packed with World Heritage sites, including the 5th-century citadel Sigiriya, where one gets to walk in the ruins of a palace and see amazing frescoes.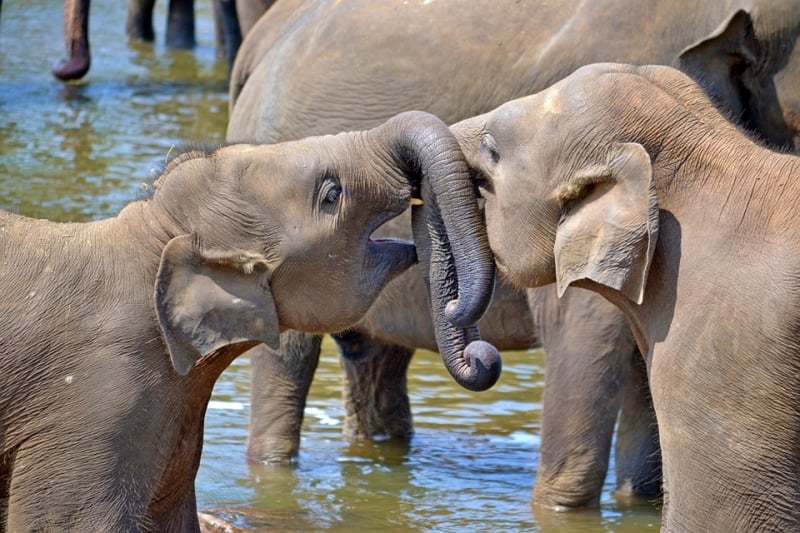 Apart from sites and ruins, Sri Lanka offers safari tours that let tourists encounter different animals, from leopards and primates to elephants on their way to watering holes.
English is one of the dominantly spoken languages; hence, strolling around the country is relatively easy. Food is sublime, with curry, rice, and many other Indian dishes that will bump up calorie intake during one's stay.
Also read: Sri Lanka on a Budget: My 10-Day Itinerary & Cost Breakdown
Seychelles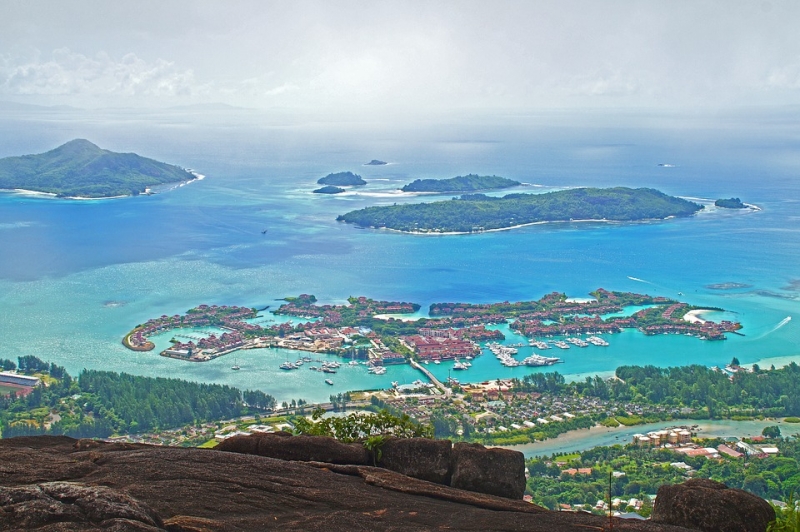 Off East Africa lies a 115-island archipelago with people who speak French, English, and Seselwa. To say it is surrounded by water is an understatement. Seychelles is home to deep topaz waters with powdery sand and magnificent reefs, as well as nature parks and forests with rare animals.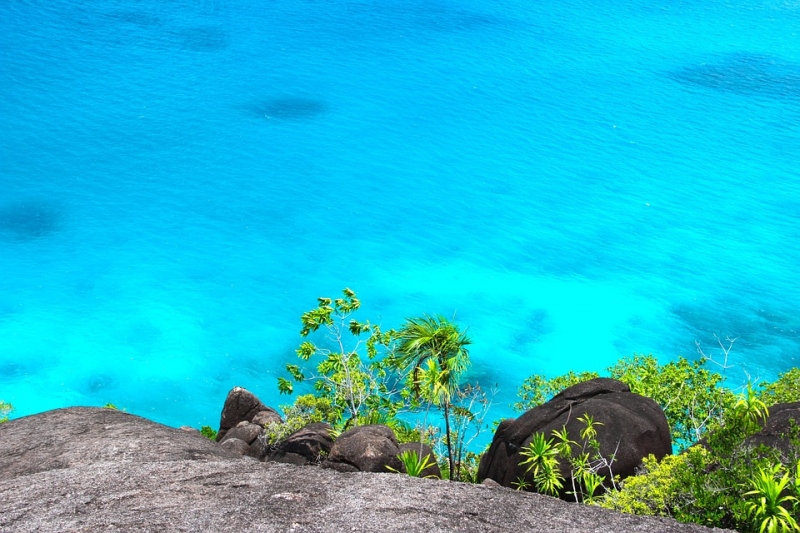 This tropical paradise seems to have been taken right off a postcard. It is uncrowded, with an organic feel that would make one want to stay and just sleep under one of the trees lining the stretch of white shore. The burst of pastel and bright yellow sunsets is picture perfect and the perfect backdrop for when dinner is being served, making Seychelles a prime honeymoon destination.
People visit Seychelles for its glorious beaches, so visitors make the most of it by going snorkelling or diving. The underwater world is a beauty to behold with healthy reefs, colourful water terrains, and even shipwrecks to explore.
Comoros
Off the African coast in the waters of the Mozambique Channel lies the volcanic archipelago of The Comoros. The diverse languages of French, Arabic, and Comorian are a sign of what cultural experiences this place has to offer.
Moroni, the capital of the country, is where Mosquee du Vendredi can be found. It is a historic site that will allow visitors to take a step back in time and have a look at Comoros' Arabic heritage. The country is ringed with beautiful beaches.
Just like its neighbours, this island country boasts of uncrowded beaches and is part of the road less travelled for any visitor in the East African region. If one wants to disappear from the face of the earth or simply disconnect for a while, this is the place to be. Beautiful beaches are everywhere, and the country has a healthy and very enchanting water world.
This place is remote, literally. It lives up to its "paradise life" definition. However, bear in mind that people are predominantly Muslim and culturally traditional. Expect no alcohol, and dress modestly.
Madagascar
The animated movie propelled this island country into being a household name. But it really does not need any boost, for it is a magical place to say the least. Home to thousands of animals to see, rainforests to trek, beaches to swim in, and the otherworldly Boabab trees to marvel at, these are just a few reasons to visit Madagascar.
The country is a kaleidoscope of everything an outdoor person would want to have in one place. It is a mix of mountains and cascading hills, and the sea is not far off. With all these, Madagascar has an exotic ring to it with a little bit of danger – the kind that adrenaline junkies get hooked to.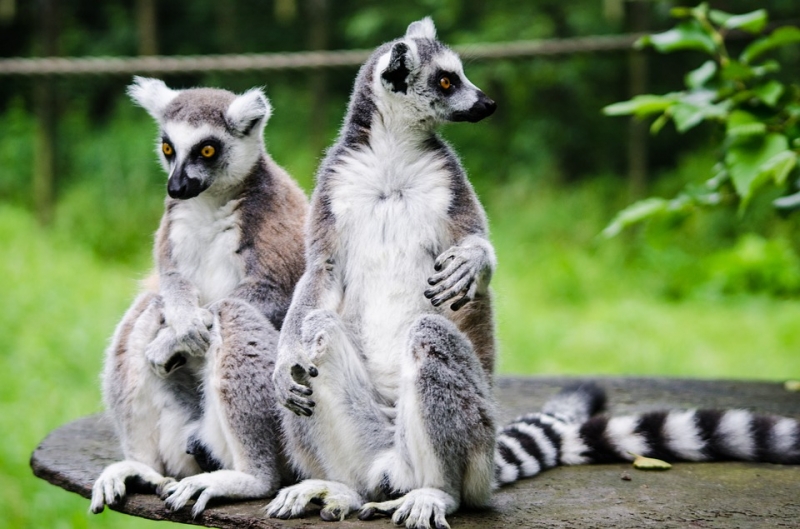 For visitors who want to encounter rare and exotic animals, this is indeed the place to be. The nation is known for its lemurs; however, there are also several species of sharks that call Madagascar seas their home. Fossa, an eerie cat-like predator, prowls the forests, and odd but wonderfully coloured insects are everywhere.
A melting pot of diverse people from all corners of the Indian Ocean, Madagascar's culture has significantly evolved. Ancestors' spirits are revered, giving importance to different celebrations and festivities to remember special days or occasions.
Mauritius
Also in the East African side of the Indian Ocean is Mauritius. A nation peppered with beaches and reefs, it also has several national parks with rainforests and thunderous waterfalls. Even Mark Twain, who visited the remote island in 1896, quoted an islander who said: "Mauritius was made first, and then heaven; heaven was copied after Mauritius."
It is indeed Eden on Earth as they say, for the lush rainforest with winding river bends and water falling into caverns seems to be too perfect to be real. Wildlife tourism is big, and Mauritius has played an exponential role in saving bird species from extinction that to this day, two are marvelled at by both locals and tourists: the pink pigeon and kestrel.
Beaches and forests are both loved by tourists, but food is at a whole different level. With a mix of French, British, Indian, Chinese, and local Creole influences, the food is top-notch – from fine dining gourmet to table d'hôte, a Mauritian tradition of opening the family table full of the country's signature dishes straight from a home cooking pot.
Reunion and Rodrigues Islands
In the Mascarene archipelago by the Indian Ocean, the islands of Mauritius, Reunion and Rodrigues can be found. They are thousands of kilometres east of Madagascar, and Mauritius is the most popular one. Not too many are familiar about latter two. Reunion is a part of the French overseas department, while Rodrigues was part of the Republic of Mauritius but has acquired some form of independence in 2002.
Both islands are otherworldly with their mostly untouched and unspoilt environment. Both also are volcanic in nature, with Reunion Island as the youngest among the three in the archipelago. With varying landscapes of steep rock walls and "cirques" that can be best described as naturally made amphitheatres, Reunion Island is visually appealing. Visitors can trek, climb, and commune with nature at Cimedef, Roche Ecrite, and Grand Benare, among others.
Rodrigues, on the other hand, has traces of volcanism, but old lava flows are still distinct. The climate is tropically humid, with strong seasonality. Hurricanes might even occur. Biodiversity thrives because of this, with plenty of flora and fauna to discover.
If one is to visit island nations, Reunion and Rodrigues should be on the list, if only because of their unspoilt nature and ecosystem.
Maldives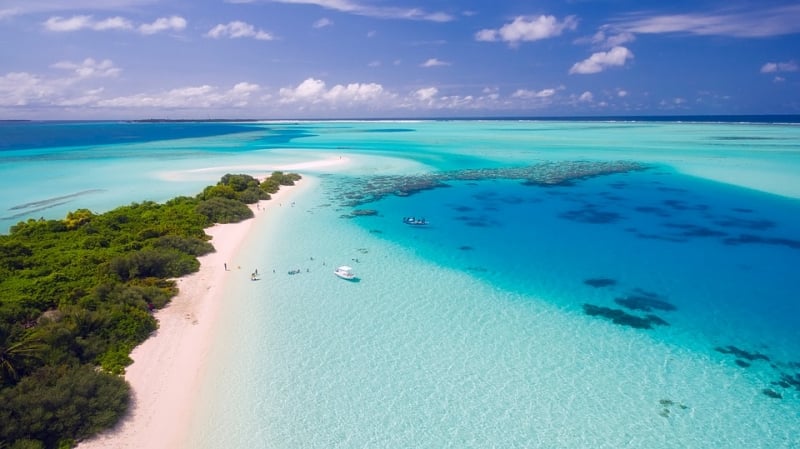 Oh, Maldives! What else is there to say? Plenty of travel magazines, blogs, and vlogs have already placed this island on the map. It is small, but as they say, great gifts come in small packages.
Also read: What to Know Before Booking Your Maldives Vacation
Located in South Asia, this tropical country is actually made up of more than 1,000 coral islands and 26 ring-shaped atolls. Its name is already synonymous with topaz to cyan to blue sea waters with lagoons. It is a sunken garden, full of healthy reefs with schools of diverse species of fish. The beaches are jaw-dropping and make visitors want to simply stay forever. A spectrum of colours just bursts from the horizon as soon as the sun rises and slowly fades as the sun sets.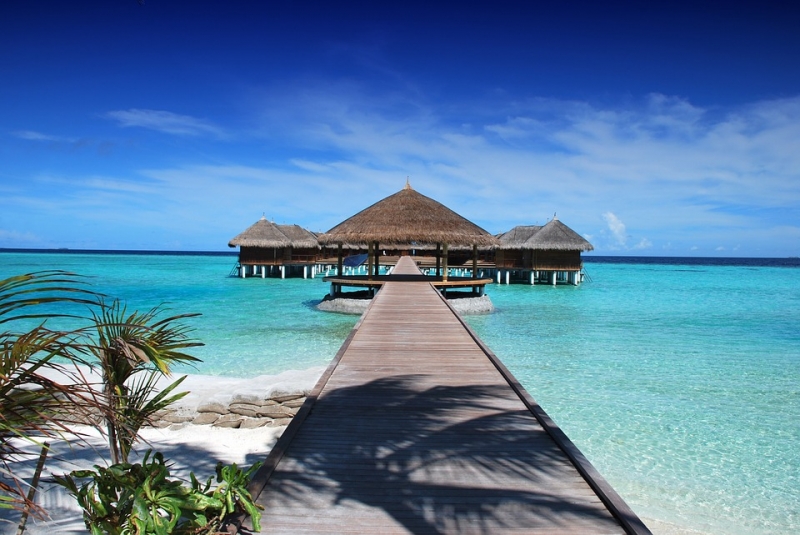 In contrast to what some think, there is a place for every traveller in Maldives. With over 100 island resorts to choose from, it is a great problem to think about. If one has money to burn, Maldives is home to the most exclusive hotels anyone in the world could find, but there are other islands that cater to families and budget travellers.