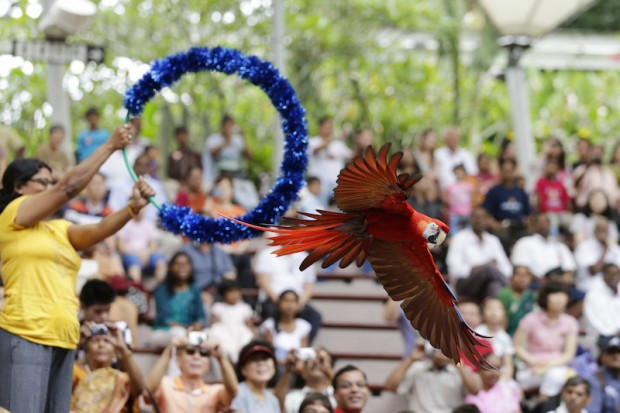 Image Credit: Wildlife Reserves Singapore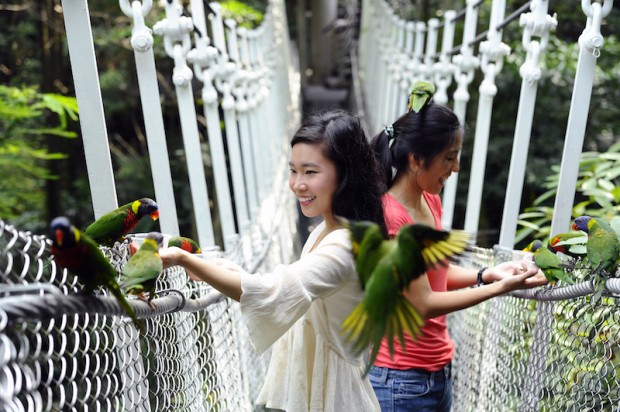 Image Credit: Wildlife Reserves Singapore
There is no short of places to go this June holidays, but Jurong Bird Park should definitely be part of the plan. On weekends between 6 to 28 June, Jurong Bird Park is the place to relive stories and games from a bygone era, and build memories for tomorrow.
Youngsters can compete with their parents and grandparents in games like hopscotch, five stones, capteh and kuti kuti. Winner's coupons are available at the various game stations and it can be used to redeem exciting prices at the tikam tikam counter. On top of playing childhood games of yesteryear, families can also take part in a treasure hunt or a jumbo-sized Snakes and Ladders game.
Also Read: River Safari to Host River Games this June Holidays
In celebration of SG50, senior citizens aged 60 years and above enjoy the Lao Jiao promotion – free admission to Jurong Bird Park from 30 May to 30 June 2015. Local residents can sign up for a special Feather Friends membership and enjoy unlimited year-round entry to the park – all for the price of a one day admission ticket. With unbeatable discounts, exciting activities and a memorable adventure in the world of living colours, there is no better time to visit Jurong Bird Park than this June holidays.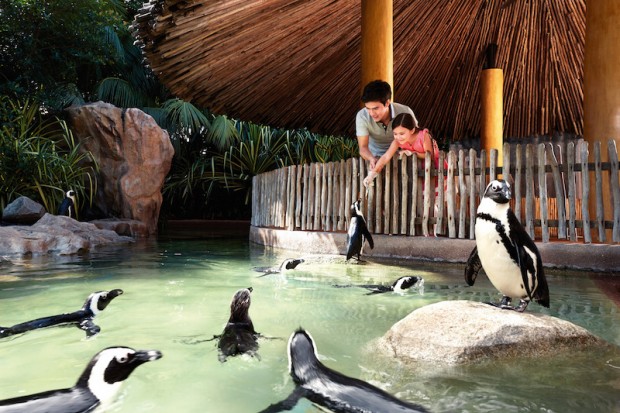 Image Credit: Wildlife Reserves Singapore
Dates: 6-28 June (weekends only)
Time: 10.00am to 4.00pm (various timings)
Venue: Jurong Bird Park (activities at various locations around the park)
Source: Wildlife Reserves Singapore