If you've never heard of Kosovo, I don't blame you.
After all, despite our title that claims Kosovo is a country, it really is a self-declared independent country — one that is recognised by most but not all nations.
And where exactly is Kosovo? It's part of the Balkans region of Europe, sandwiched between Serbia, Montenegro, Albania, and Macedonia.
During my two-month trip to the Balkans, I spent 12 days in Kosovo just because it was along the way. I hadn't really heard much about the country despite the fact that I've exchanged recommendations with plenty of travellers who were also circling the region. They talked about Ohrid in Macedonia, Kotor in Montenegro, Mostar in Bosnia and Herzegovina, and of course, Dubrovnik in Croatia. But Kosovo? Silence.
Well, all the more I didn't mind giving the country a peek. Here's what I felt after spending time in Kosovo.
Kosovo as a Muslim-friendly destination
First of all, according to a quick online search, around 96% of Kosovo's population is from a Muslim family background. Naturally, this translates to the presence of Halal food and mosques pretty much everywhere. Minarets dominate the skyline and during prayer times, the adhan reverberates throughout the cities.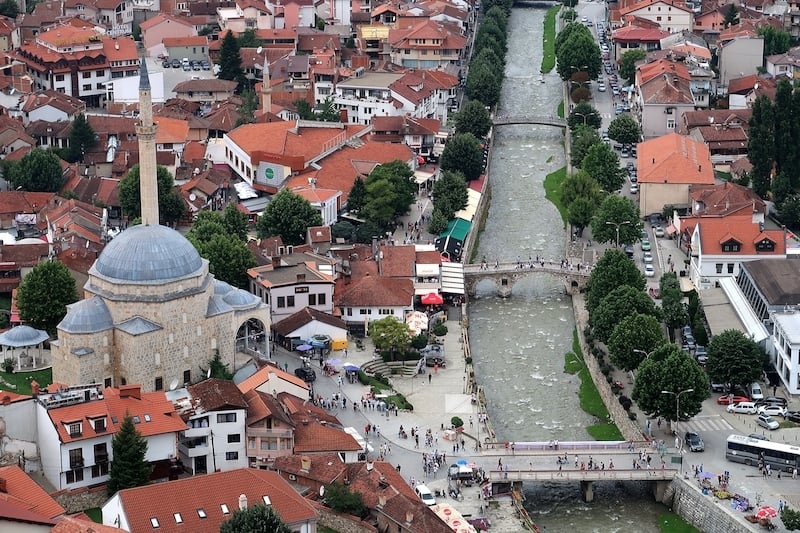 If you are wondering how Islam engulfed this landlocked country, the answer lies in the once-mighty Ottoman Empire, which governed Kosovo for over 500 years from 1389 to 1912. Plenty of Islamisation occurred during the Ottoman rule, though to be accurate, the region has encountered Islam well before that through influences from the centres of Islam in the Middle East, which isn't too far away.
The remnants of the Ottomans are still pervasive throughout Kosovo, which is multifaceted — from the architecture and food to the language that some of the locals speak, especially in the Prizren region.
Why visit
The reasons to visit Kosovo could easily fill up an entire article on its own. High up on the list would be its natural beauty, which is best experienced on a hiking trip, the friendly locals that are intrigued by tourists who venture into their humble country, and the thrill of exploring a destination that is largely unheard of. But here, I'd also like to highlight two points: its history and affordability.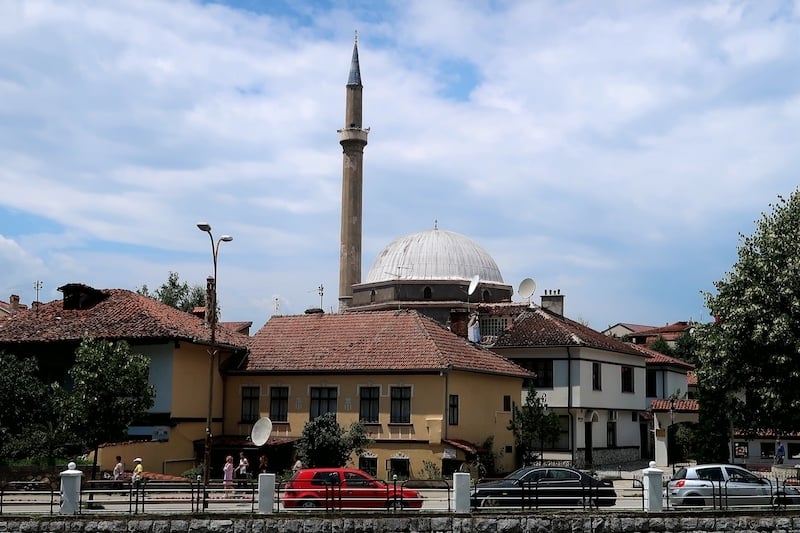 Kosovo has an interesting history stretching back to the Byzantine Empire, the Bulgarian Empire, and even further back to the Roman Empire. In short, this region has seen settlements for thousands of years. More recently, Kosovo was incorporated into the Kingdom of Serbia and subsequently became a part of Yugoslavia in 1918. Skipping a few important points in history, Kosovo declared its independence from Serbia in 2008. As travellers journey through the country and visit the many points of interests, they can get a sense of the country's rich history and understand it deeper.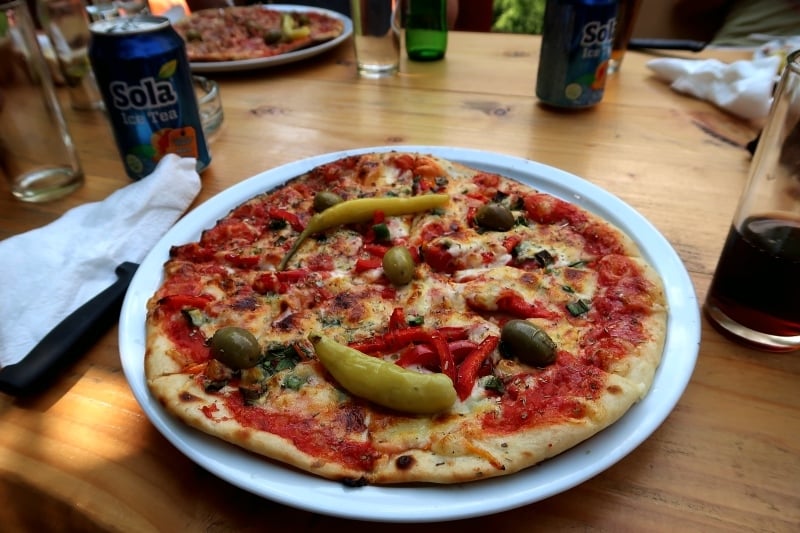 These days, the turbulent history of Kosovo is intertwined with the current state of the country. Kosovo is one of the poorest regions in Europe, and while this is not something to celebrate, it does inevitably spill into something that travellers cannot help but appreciate: affordability. Kosovo is undoubtedly a paradise for budget travellers. To provide you with some examples, the wonderful hostel I stayed at in Prizren costs €10 a night, the two-hour bus ride from Prizren from Peje costs €5, and a large pizza can cost as little as €1.50. It's safe to say that I can travel comfortably in Kosovo with less than €20 a day, which is quite a bargain.
Where to go
No doubt that as I delve deeper into the destinations within, you'll find even more reasons to visit the country. During my stay in Kosovo, I explored three of its cities: Prizren, Peja, and Prishtina. Regrettably, I did not go beyond that, but I thoroughly enjoyed that parts that I did see.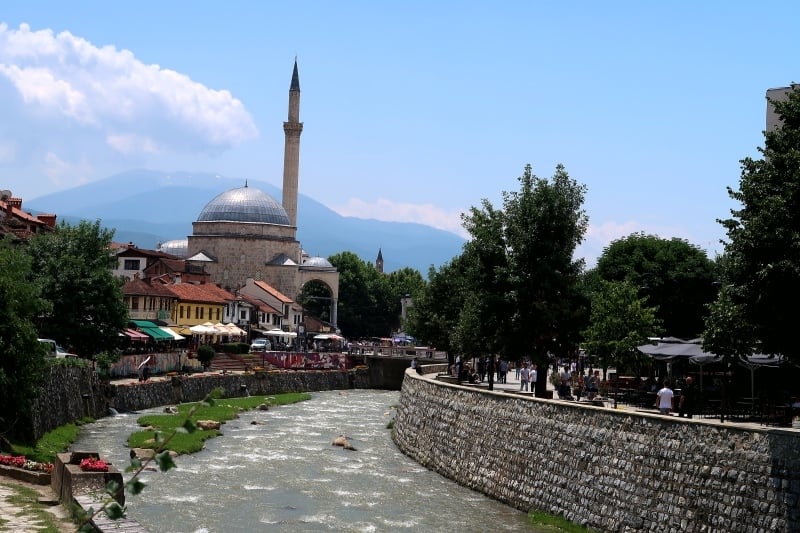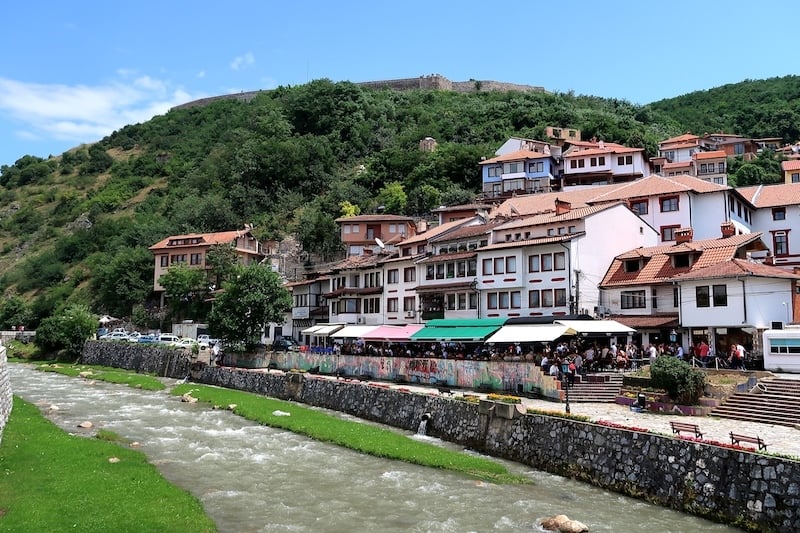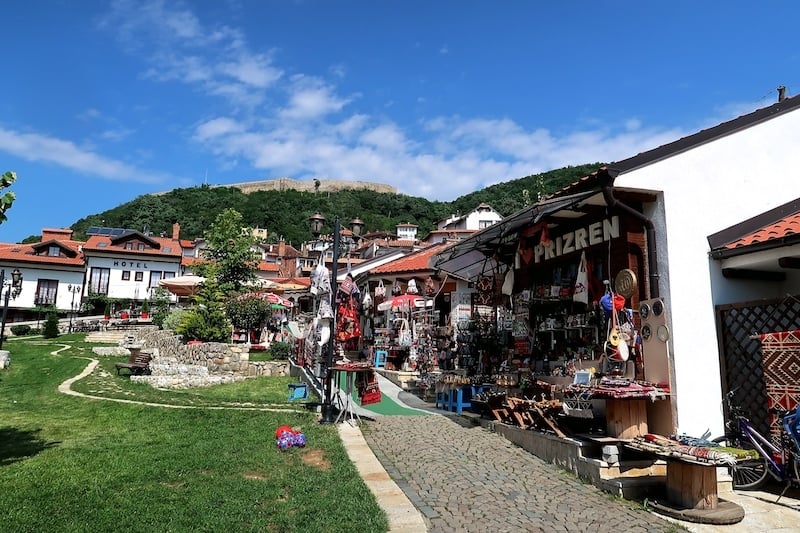 When I first walked around Prizren, I thought it was a charming little Ottoman town. Only after I took a steep 15-minute uphill hike to the Kalaja Fortress did I witness for myself the sea of orange-tiled rooftops stretching far beyond the parts I recognised, encroaching on the slopes of the distant mountains. Running through the city is the Bistrica River, which is punctuated by the famous Stone Bridge at the core of the old city. A curious mix of religious landmarks are within walking distance from each other; among them are the Sinan Pasha Mosque, the Church of the Holy Saviour, and the Halveti Tekke. It's possible to see the main attractions in Prizren within a day, but I stayed for five nights since I wasn't in a hurry to get anywhere. I spent my days reading or working on my laptop, taking breaks to stroll aimlessly around town, sample local food, and meet friendly stray cats. It was just lovely.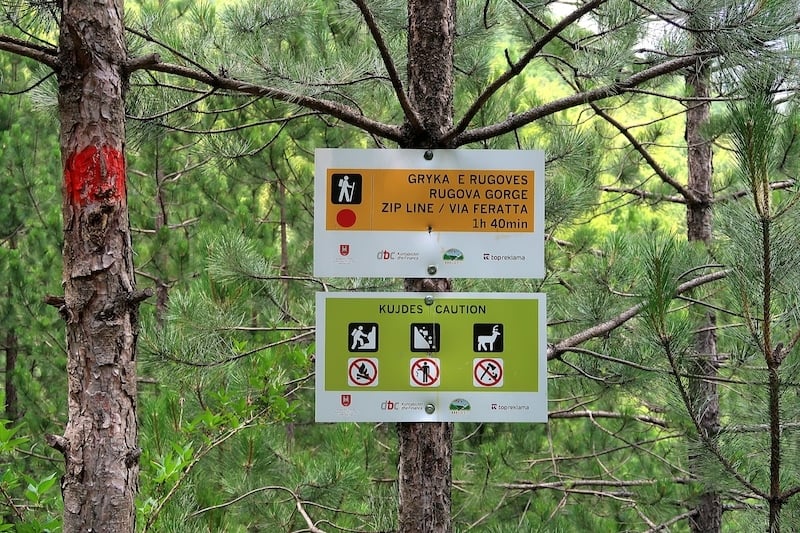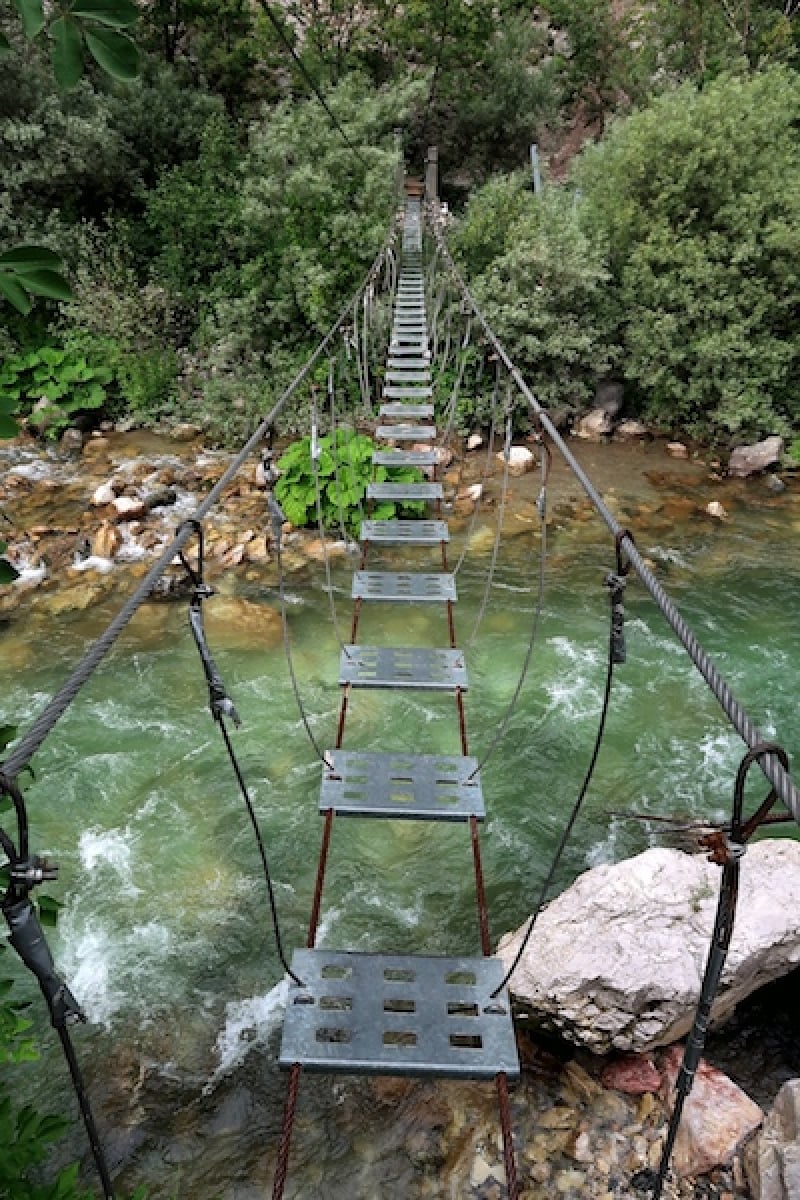 Peja, or Pejë, was the place where I made my best memories in Kosovo. It wasn't the city itself per se; many of its buildings were damaged or destroyed during the Kosovo War of 1999, so the city wasn't much to look at. However, Peja is the gateway to the Rugova Valley as well as the Accursed Mountains in neighbouring Albania. Not being a serious hiker, and having questionable fitness at that, I only attempted one trek. It began from the city, heading up the concrete slopes and into the jungle. Battling the morning sun, the relentless uphills, the rocks that rolled under my soles, and mostly my own inertia to keep moving, I made it to a zipline after five gruelling hours. I was with a Japanese roommate, and we bumped into three other hostel mates at the zipline. We whizzed through the air one after another, waded into the icy cold river, and then hitchhiked back to town. It was a perfect day.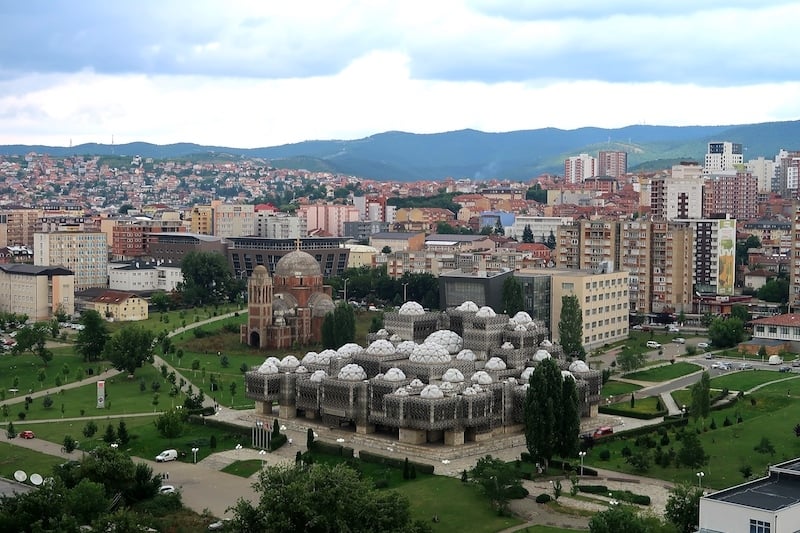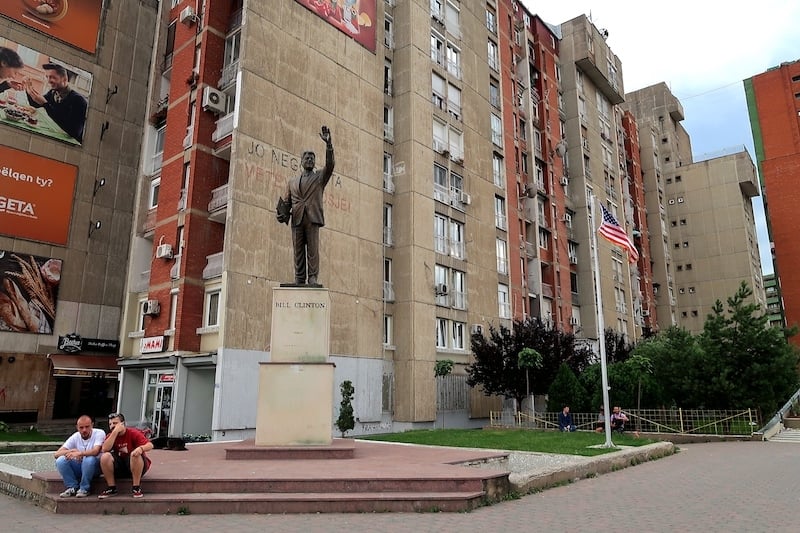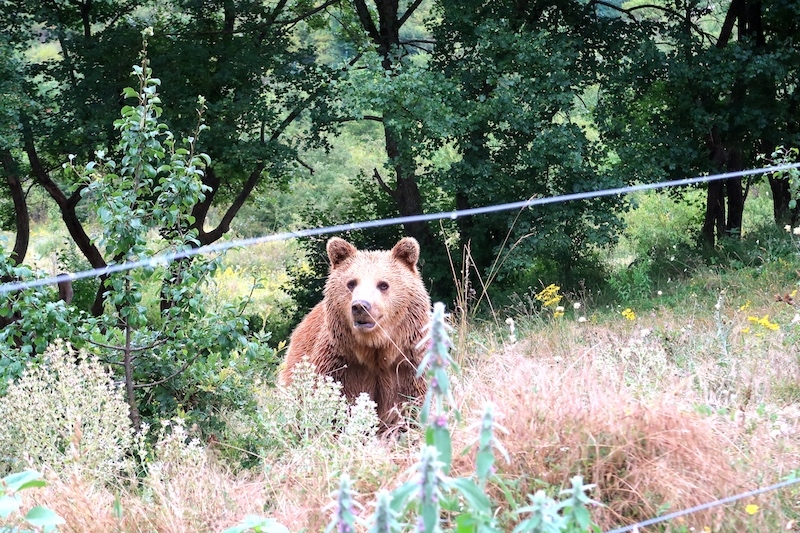 Prishtina, on the other hand, was a surprise. It's not uncommon for travellers to brush off the capital of the country as a boring destination with nothing much to see. As I walked into the city towards the Bill Clinton Statue with a friend, she said, "The buildings are so ugly. I love it." As funny as that sounds, I couldn't agree more. Despite the ubiquitous "ugly" buildings (including the National Library which is deemed as one of the ugliest buildings in the world) and the lack of anything I'd call a world-class attraction, Prishtina was really quite enjoyable. The city felt welcoming, dynamic, and safe. I spent a whole day wandering around with a group of tourists, and another day on a trip to the Bear Sanctuary. Some travellers I met made Pristina their base to explore the country, and they stay for a week or longer, claiming that they just love the city so much.
Things to note
Stepping into matters of practicality, here are some things that travellers will find useful to know about the country:
Yes, the country is safe for travellers.

Ethnically, the people are largely Albanians although there's a minority Serb population.

The official languages are Albanian and Serbian, and Turkish can be commonly heard in Prizren. Also, English is widely spoken especially by the youth.

While Kosovo is not in the EU, the currency used is the Euro.

Alcohol is served in many food establishments across the country.

In the Serbian regions of Kosovo, Muslim travellers should check whether the food is Halal or not. In Prizren and Prishtina, this should be no problem.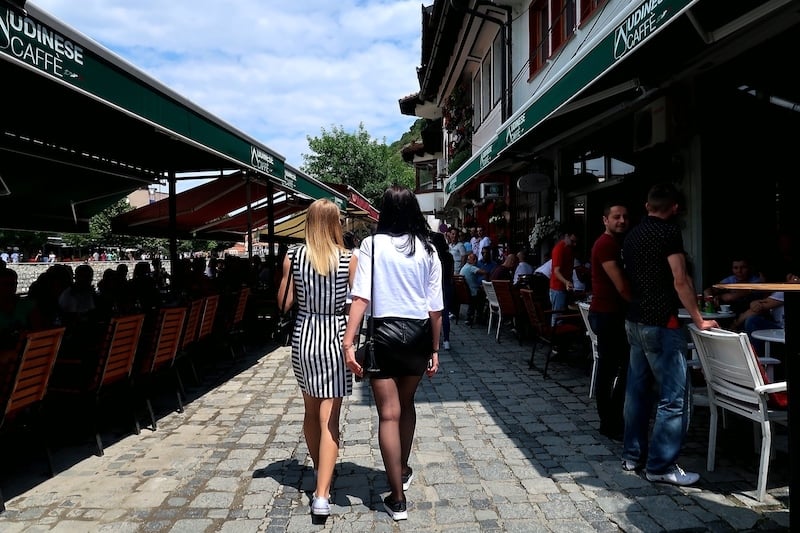 Also, while you might have certain ideas of what to expect in predominantly-Muslim countries, let me tell you that the country will feel very secular as you walk down the streets. Beautiful ladies who don the hijab will walk alongside fashionable youngsters clad in tight skinny jeans or miniskirts.
Along the streets, it's also common to spot beggars, including young ones. As mentioned above, Kosovo is a poor country with a large percentage of the population living below the poverty line. Sometimes, they'd come up to you and hold out their hands asking for money. As a tourist, you should just get used to it. If you want, you could give them something; otherwise, just walk away.
On a more personal note, I would also like to share that as an Asian tourist, and a solo one at that, I received quite a number of curious stares from the locals — more than I did in the previous countries I visited (Macedonia, Bulgaria, and Romania). While this is of no consequence whatsoever, it's still good to come forewarned that you might just be at the centre of attention.
Enjoy Kosovo!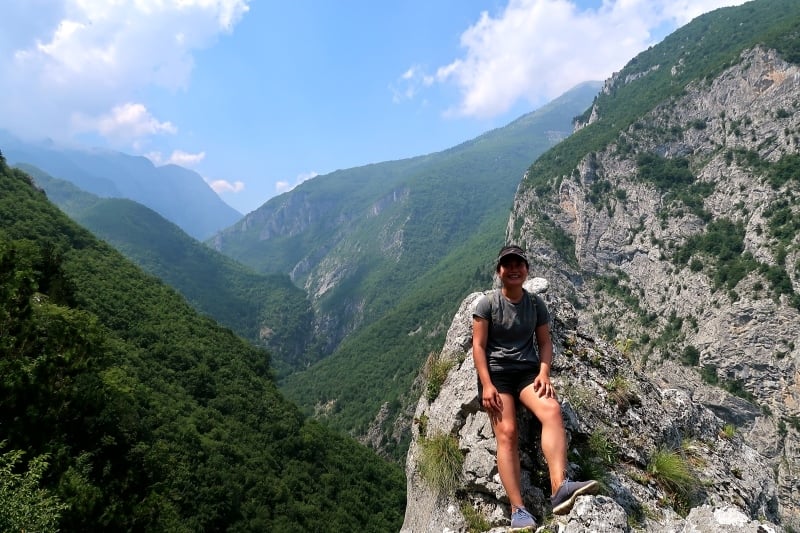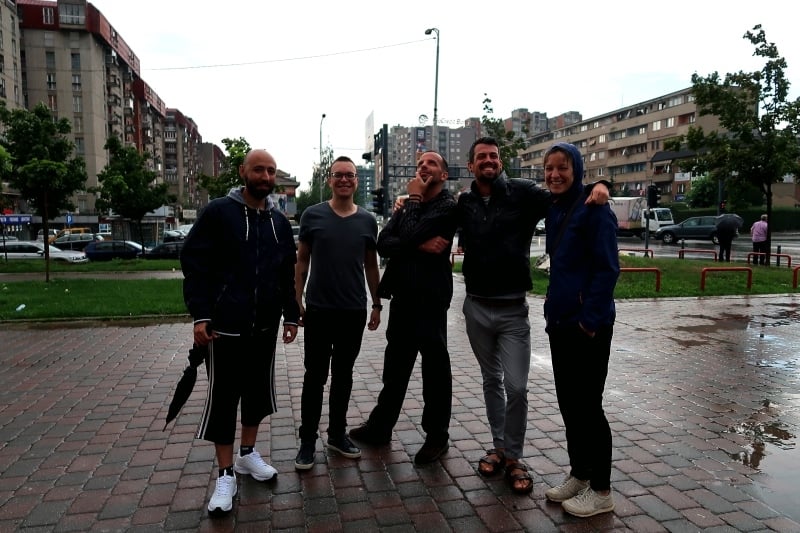 With that, I hope Kosovo has drifted into your travel radar. Slot it into your travel itinerary if you're visiting the region. And if time is short, I'd say there is nothing too crazy about flying all the way to Europe just to explore the country. Enjoy Kosovo. I know I did, and so did all the friends I made there.