South Korea is a tourist hotspot and is one of the destinations most favoured by lovers. Travelling families, however, may require a more customised itinerary that offers visual and physical stimulation along with safety for all family members.
South Korea is known for some of the quirkiest destinations and it also offers plenty of stunning destination options that are family-friendly. These recommended destinations are considered very safe as well as child- and elderly-friendly while giving everyone a taste of what the country has to offer.
Also read: 8 Reasons Why Travellers Keep Going Back to South Korea
1. Children's Grand Park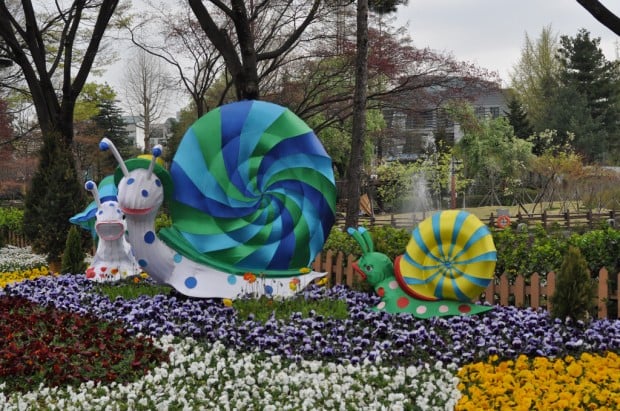 Image credit: Jordi Sanchez Teruel
For starters, the journey begin in the Children's Grand Park which is located at the national capital. A lot of activities are available for both adults and children in this huge theme park which showcases several parks and points of interests.
2. Seoul Global Culture and Tourism Centre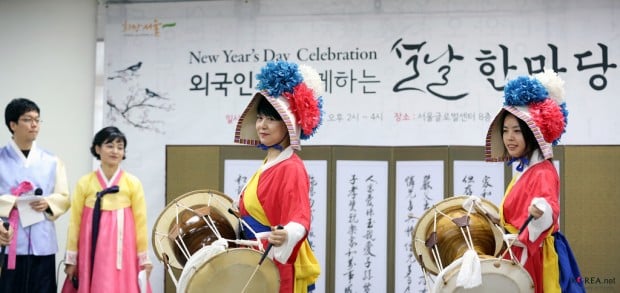 Image credit: Republic of Korea
Image credit: Republic of Korea
The Seoul Global Culture and Tourism Centre should be one of the priority destinations for families visiting South Korea for the first time. It is a free cultural exchange destination where the staff members answer questions regarding Seoul and South Korean culture. There are regularly scheduled cultural programs that introduce Korean culture to visitors. These programs include the wearing of Hanbok, numerous arts and crafts classes, as well as make-up sessions and K-Pop dance tutorials.
Depending on the season, it is recommended to go here first to secure an appointment, especially for the wearing of the Hanbok costume, because it is one of the most popular services offered by the centre, and the slots per day are limited. This service is being offered for free!
3. Myeongdong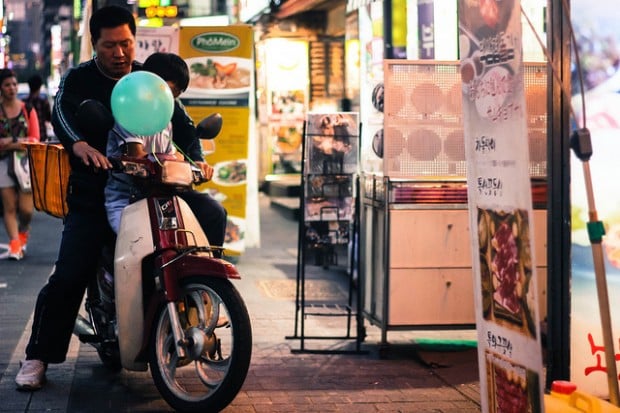 Image credit: The Real Real Jd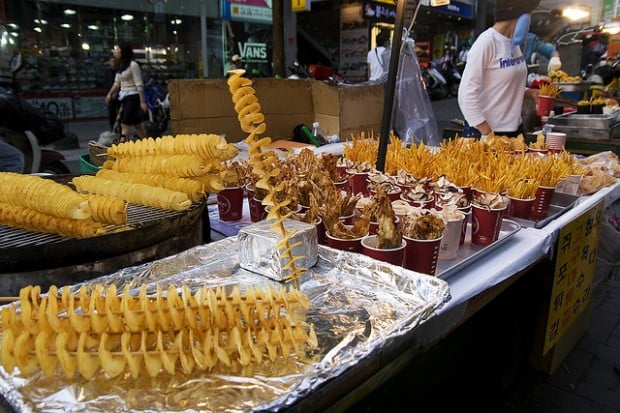 Image credit: Robyn Lee
This is a shopping district that welcomes guests and satisfies all their shopping cravings from street foods to clothes and beauty products. This long stretch of shopping choices can definitely offer something that fits any age. Like most of the major shopping streets in the country, there are several information booths with helpful guides who can provide prompt assistance. While the women of the family shop for beauty products, the men and kids could sample the yummy food and browse the stores selling unique trinkets.
4. N Seoul Tower
Image credit: Wei Te-Wong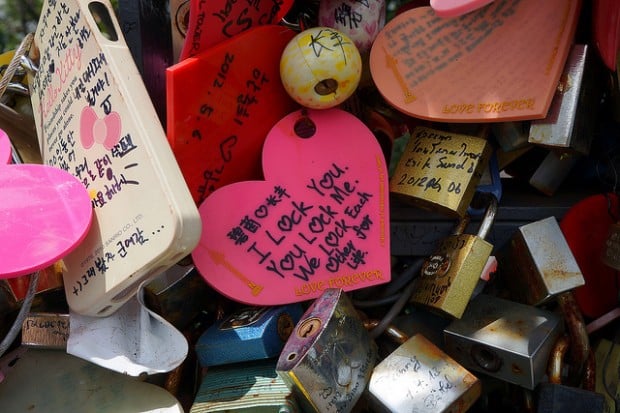 Image credit: Long Zi Jun
Located on Mt. Namsan, N Seoul Tower offers amazing, unobstructed views of the city. Families should not miss this destination, which has been the symbol of the city since it opened in 1980. N Seoul Tower is surrounded by snack bars and restaurants, and it houses several exhibits and scheduled performances. To reach the tower, families can either take the cable car or ride the bus and walk the rest of the way. N Seoul Tower also has a Locks of Love location, which attracts mainly lovers, but it can be also used by children to express their love to their parents.
5. Everland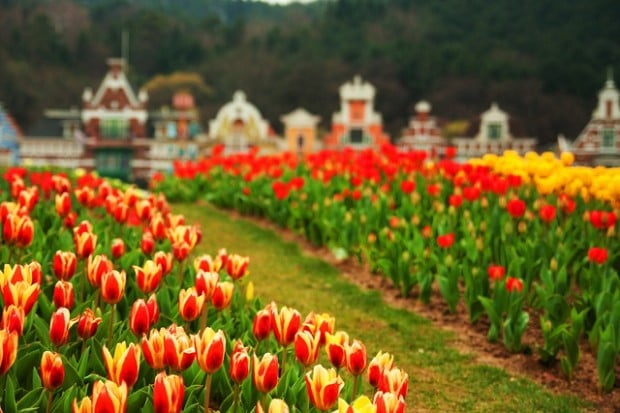 Image credit: Brian Chua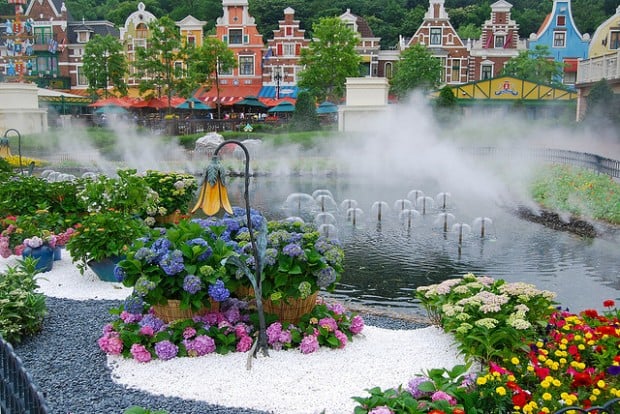 Image credit: Mark and Emma Hambleton
Everland is about twenty-five miles from Seoul. It is the largest theme park in South Korea and is included in one of the most visited theme parks in the world. Families can literally spend an entire day here because of its wide selection of rides, especially the T express, which is currently the titleholder for the world's steepest wooden roller coaster. The park also has many rides that are suitable for young children. There is no shortage of shops and restaurants as well.
6. Hello Kitty Café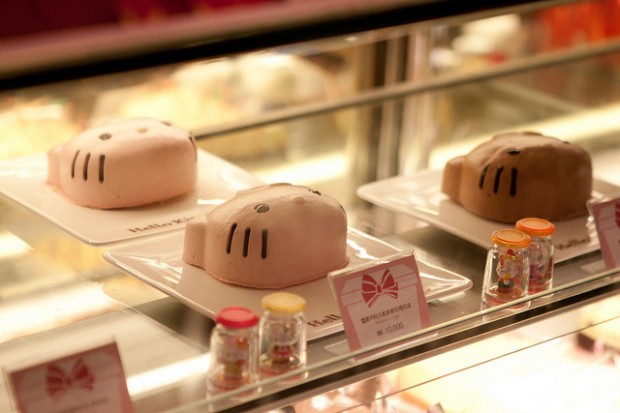 Image credit: Jirka Matousek
Hongdae is considered as the destination for young adults who are looking for a vibrant nightlife and non-stop partying. However, it is also a place to go for young girls who would like to go to the iconic Hello Kitty Café that has been labelled as a must-see and must-try café for Sanrio fans, both young and old.
7. Gangwon-do Province
Image credit: Travel Oriented
This is one of the most widely known destinations for families visiting South Korea. Children will appreciate the scenery and other nature-related activities here. There are numerous national parks and natural caves because the area is located near the Taebaek mountain range. The province is also a destination where locals take a soak in the sea. Mangsang Beach is very famous for its shallow waters and pristine white sand.
8. Geumchon District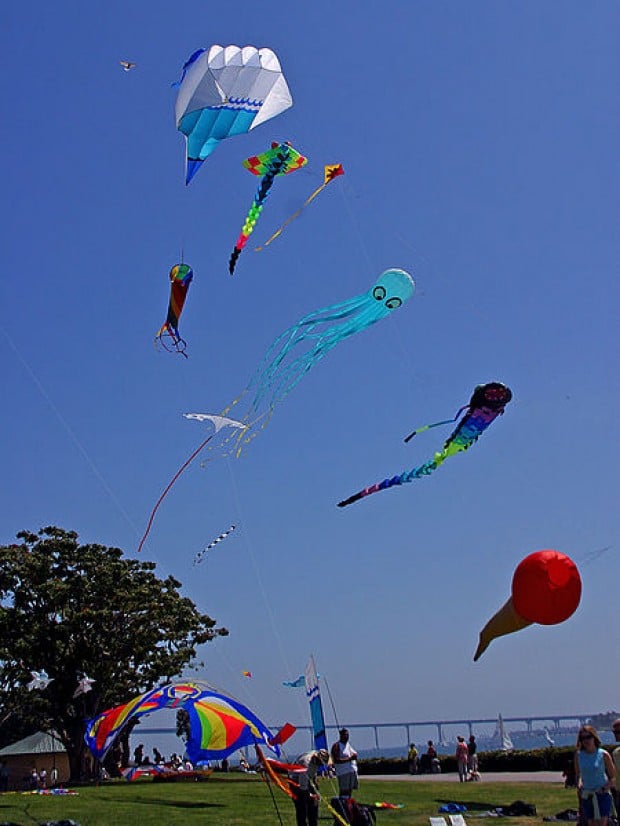 Image credit: Ske
Geumchon district is well-known for its child-friendly restaurants. There are several festivals that are held here, with the Gaeseong Ginseng Festival being one of the most popular. It is held every October and is one of the most sought-after events in the region. For a carefree experience, children can participate in the Imjingang Kite Flying Festival, which is an annual event every February. In this event, the youngsters get to play traditional folk games.
9. Lotte World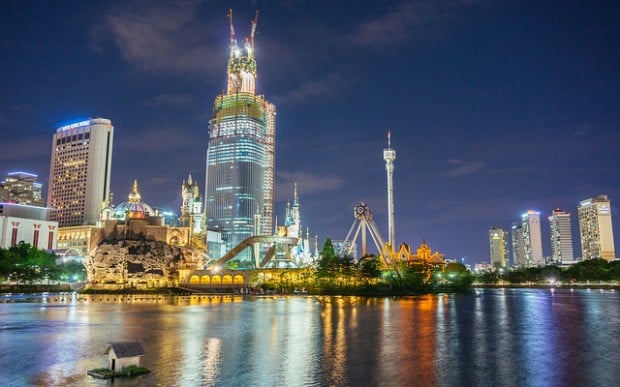 Image credit: Teddy Cross
Considered as one of the country's primary theme parks located in Seoul, Lotte World has an annual guest attendance of up to eight million. The park has indoor and outdoor segments linked by a monorail system. Families are in for a treat with a wide variety of activities, shops, parades, and restaurants. Lotte World also features a skating rink and a folk museum.
10. COEX Mall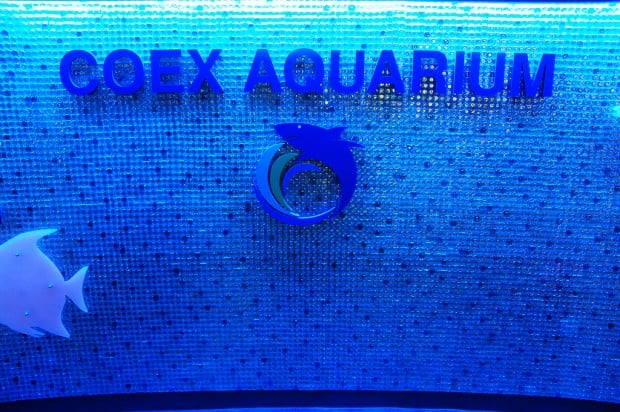 Image credit: Rinux
COEX Mall is a mall like no other, as it has so many food choices, as well as shopping centres and several other points of interests. It is an underground mall located in Gangnam-gu, and it is considered as the largest covered shopping centre in the city, which means that you can enjoy visiting in any weather. COEX Mall is also known for housing the COEX Aquarium, which showcases marine creatures that both the young and old can enjoy. It also has a massive shark tank. Because of its appeal, the mall attracts all ages. It is recommended that you visit this destination during the weekdays when the mall is less congested.
South Korea is considered as one of the most family-friendly destinations in Asia for many reasons. It enables families to experience total cultural and visual immersion. From theme parks to gardens and shopping districts, a visit to South Korea will definitely be a unique experience for both first timers and recurring visitors alike. There is so much in store for everyone, and it will be something worthwhile.
This list is just the tip of the iceberg on the most recommended destinations for exploring families. There are a lot of options, which is why it is recommended that you plan ahead and come up with a good itinerary to maximize the sights that you can visit. What more can you ask than enjoying an amazing experience with your loved ones right beside you.
Also read: Top 10 Amusement and Theme Parks in Korea