Update: Jump over to our fresh article on snacks to buy from Hokkaido! 

---
Before my trip to Hokkaido, I tried to search for blogs that recommend about the must buy souvenirs, must eat or buy food in Hokkaido, but I rarely can find one that really explains all. Hopefully, this post will be able to help travellers prepare their budget for souvenirs and must try foodies in Hokkaido.
Here's part 1 of my shopping haul.
1. Shiroi Koibito Biscuits
Shiroi Koibito in English, or at least on the package, says White Lover. Literally. I've been calling them the White Lover Cookies. I think the White, stands for white chocolate. Shiroi Koibito is basically a square cookie sandwich with 2 very thin crispy cookies with a slice of soft white chocolate in between. The white chocolate kind of looks like cheese.
These cookies are really yummy. The thin crispy cookies have a strong vanilla flavour. The chocolate inside is always soft, smooth, and just melts in your mouth. The cookies look very simple, and they look like how they would taste. They're pretty brilliant.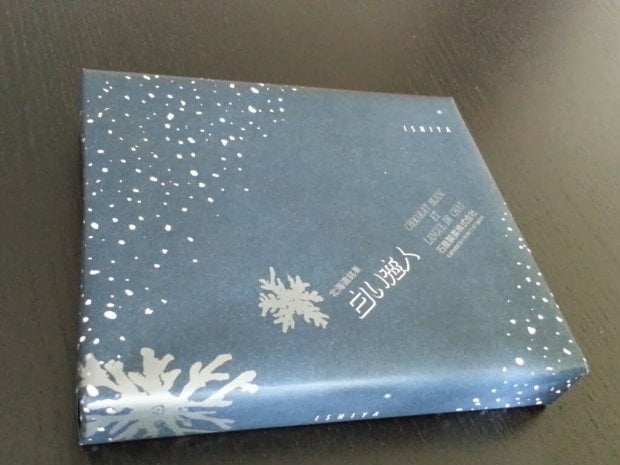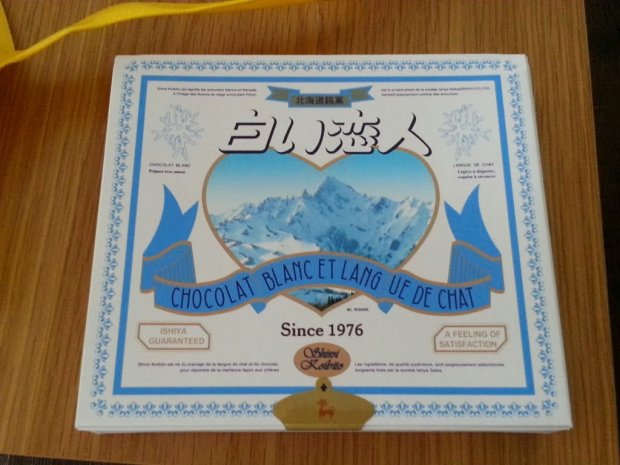 Unwrap the green paper and you will see a white box with light blue design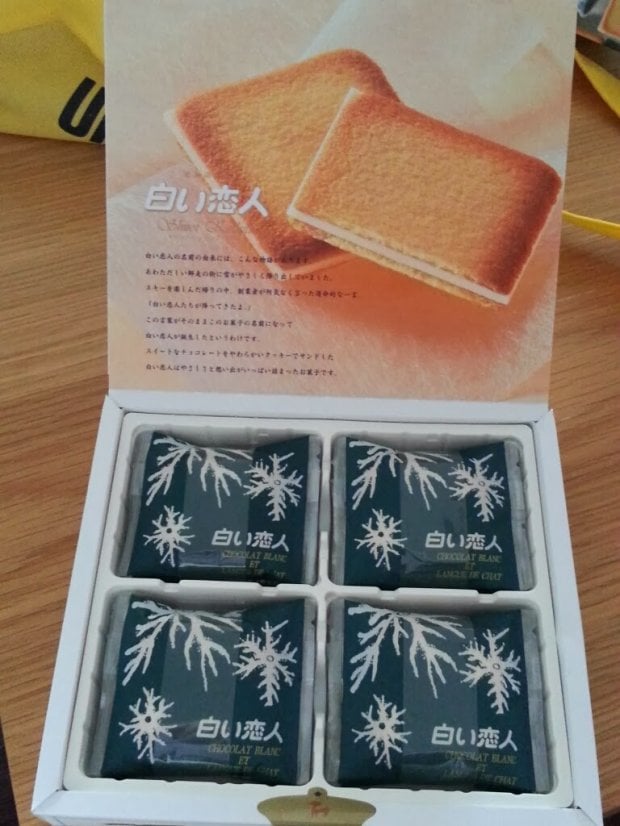 Inside the box. As you can see in the photo, it's a thin butter cookie with soft white chocolate in between and it melts in your mouth like clouds.
Where to get: Most of the souvenir shops in Hokkaido. If you are in Tokyo, it's available at the Tokyo International Airport.
Website: https://www.ishiya-shop.jp
2. Strawberry Chocolate Ball by Rokkatei
Rokkatei Strawberry Chocolate White box
Available in white or black chocolate ball, with strawberry inside. A little bit of the sour taste of the strawberry served with the sweet chocolate is a perfect match.
Rokkatei (六花亭) is one of the most popular sweets house in Hokkaido (北海道), the north land. Dairy products are specialities of the region and sweets with cream, butter from Hokkaido must be good quality ones.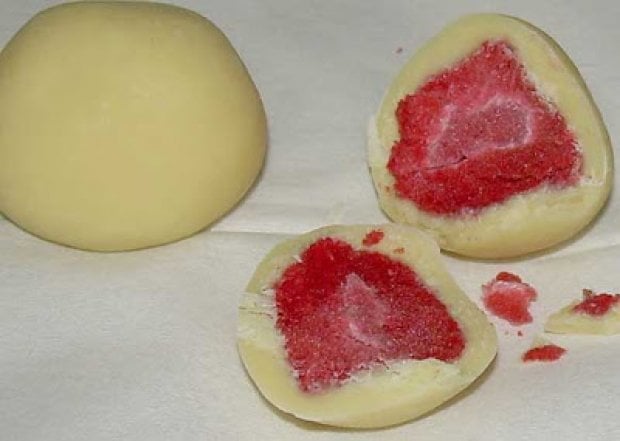 White choco ball with strawberry inside
Where to get: Most of the souvenir shops in Hokkaido
Website: http://www.rokkatei.co.jp
3. Royce Potato Chips Chocolate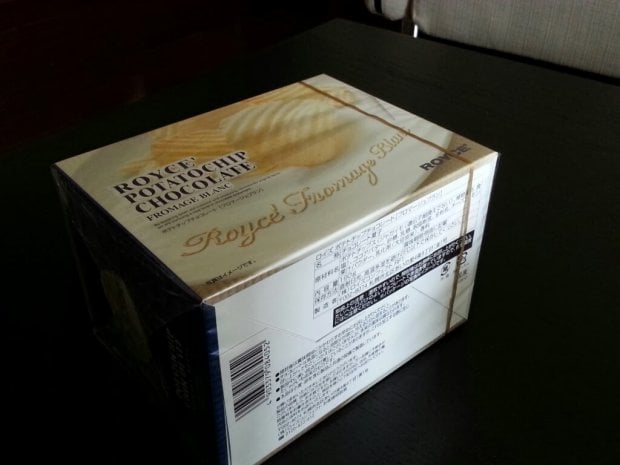 Crrrunch! Salty potato chips + sweet chocolate taste melt together in your mouth! Two flavours are available, the original and fromage blanc (cheese) but I personally prefer the latter. Best movie snacks!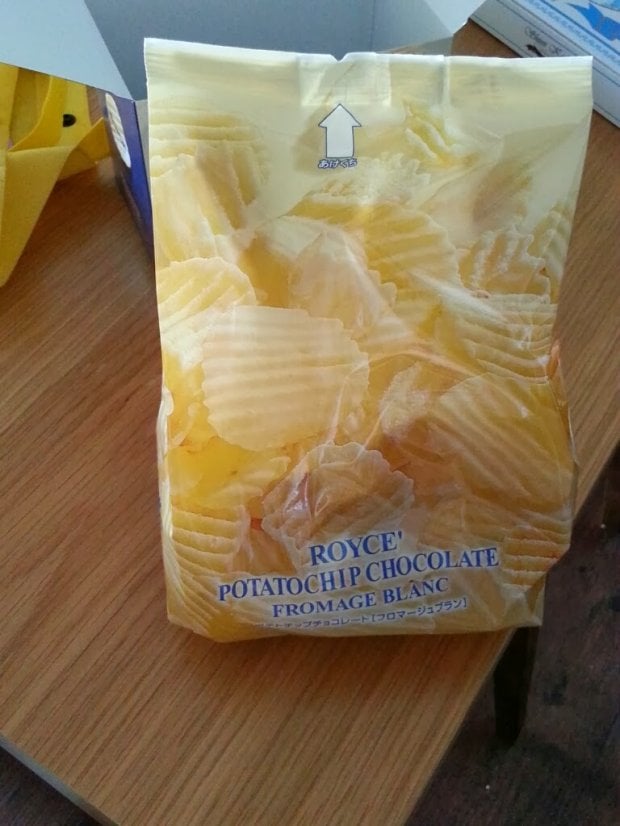 Or you can get the Royce choco bar as it's easier to carry and give as souvenir for people.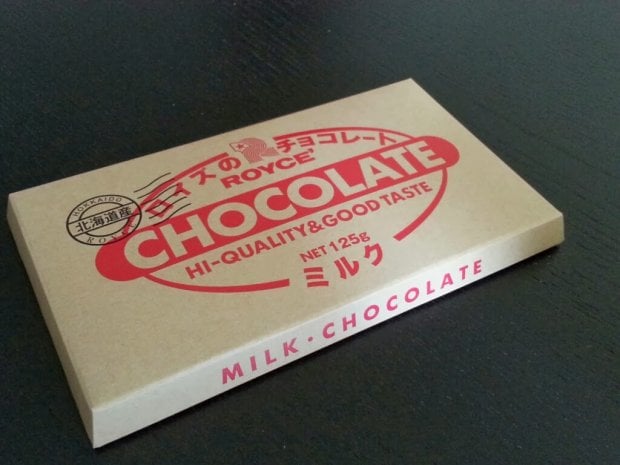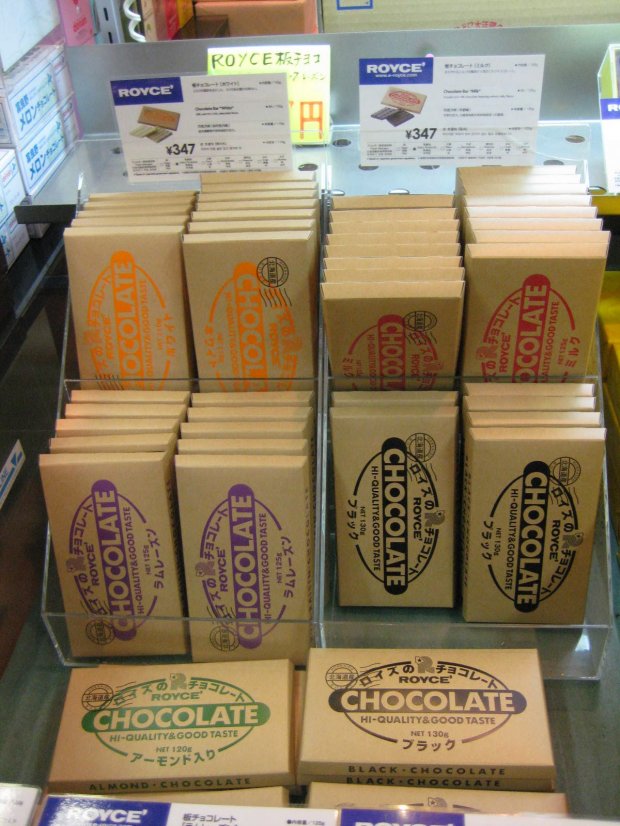 Estimated price: JPY347 (~RM11 / SGD4)
Where to get: Most of the souvenir shops in Hokkaido
Website: http://www.e-royce.com/english/index.html
4. LeTao Chocolate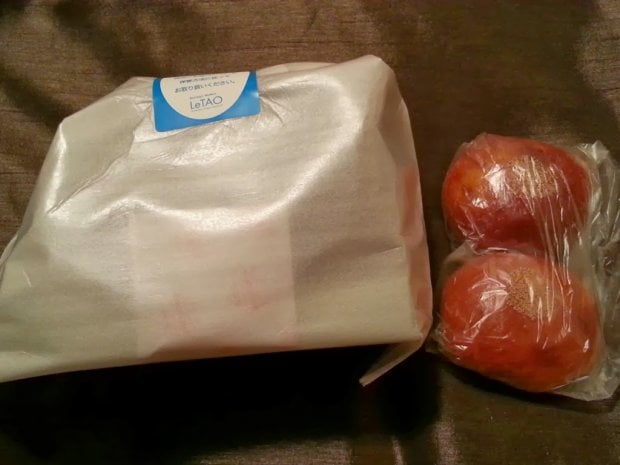 Nicely wrapped chocolates by LeTao. Japanese customer service really has top notch quality. They even give free 2 red bean buns! And inside they also provide cooling gel pack to ensure the chocos won't melt! (Note: I suggest you keep the cooling gel pack in the fridge and don't throw it. You can use it to cool your forehead when you have fever.)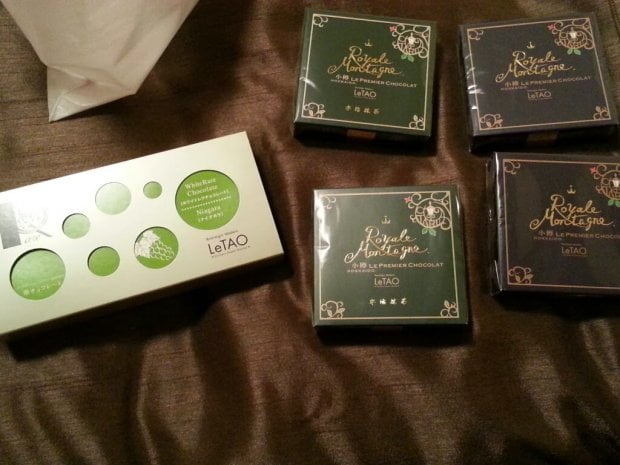 On Left: LeTao white rare chocolate. Middle: Green Tea chocolate. Right: Milk Chocolate
Estimated price: JPY840 (~RM27 / SGD10) for white rare chocolate, JPY630 (~RM20 / SGD7) for Milk/Green Tea Chocholate
Where to get: Otaru Handicraft Street
5. Snaffles Cheesecake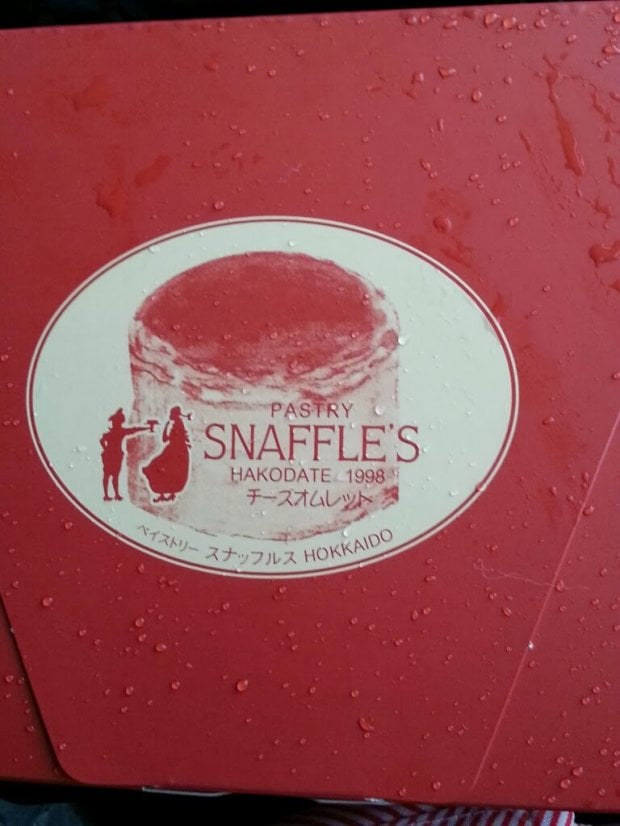 Snaffles Cheesecake box
Snaffles's cheesecakes are light as a feather. One detail that I like about Snaffles is that they come in small little rounds. Each little piece is around two bite sizes and perfect for those who want a taste, but don't want to over eat. It also lets you have a bit of each flavour without feeling overly guilty. Yes, I used that excuse. Oh, if you get a box of Snaffles be sure to open it right away and eat it. They have a very short lifespan and need to be refrigerated.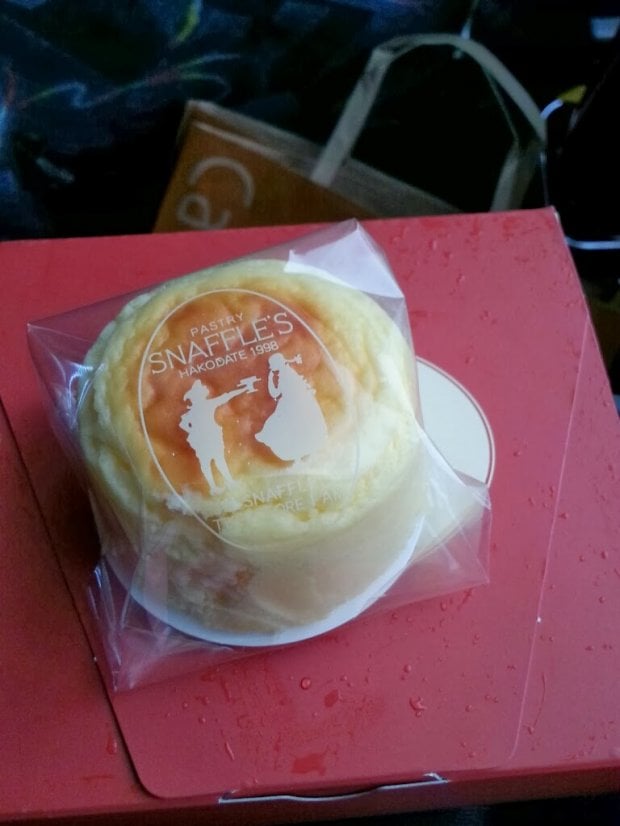 Cute round cheesecake
Price: JPY525 (SGD6) for 4 pieces
Website: www.snaffles.co.jp
6. Kitkat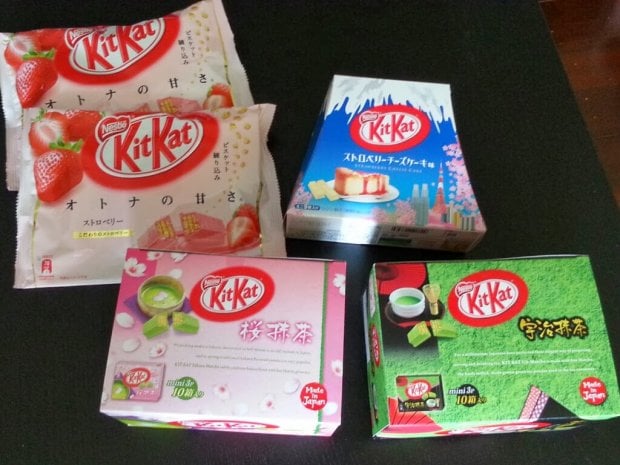 Clockwise: Strawberry kitkat, blueberry cheesecake kitkat, Uji matcha kitkat, sakura kitkat
Estimated price:
[Bottom] Uji/Sakura Kitkat – JPY1,575 (~RM50 / SGD19 each)
[Upper right] Blueberry Cheesecake Kitkat – JPY630 (~RM20 / SGD7)
[Upper left] Strawberry Kitkat – JPY500 (~RM16 / SGD6 each)
Where to get: You can get it from the Hokkaido airport. (Personally I feel airport Kitkat price is much cheaper). You can find Uji Kitkat and Strawberry Kitkat easily now in KL dee. Probably you should consider buying the limited one like Blueberry cheesecake flavour.
7. Hokkaido Ramen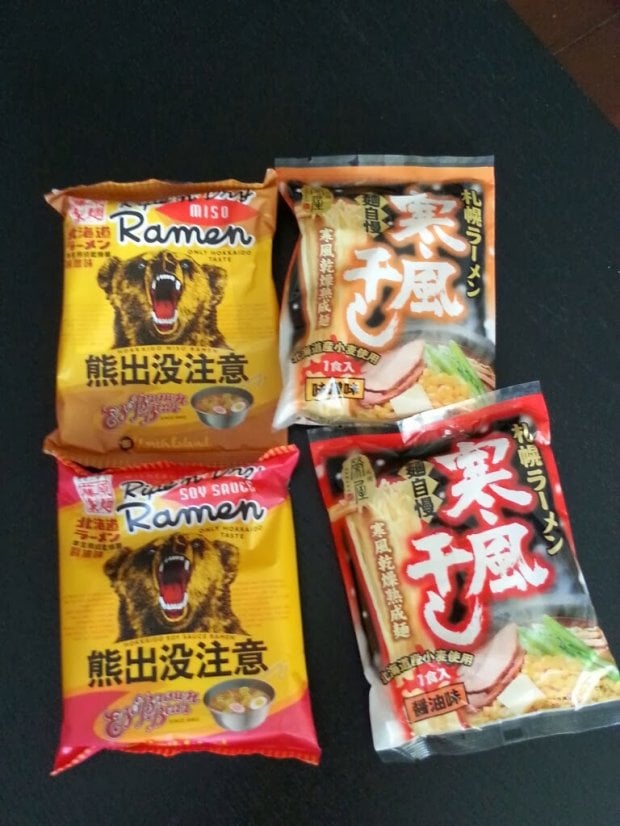 I super love Hokkaido ramen even its instant noodle. Super love the miso taste one especially and the noodle is like our wantan mee.
Estimated price: JPY189 (~RM6 / SGD2)
Where to get: Got it at one of the souvenir/food shop in Rusutsu.
8. Hokkaido Melon Cake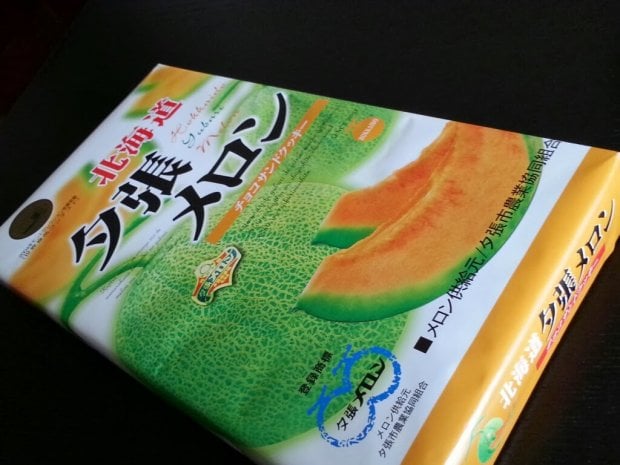 9. Hokkaido Cheesecake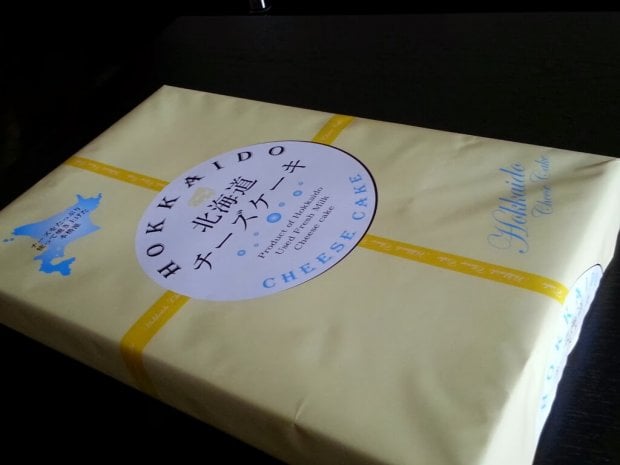 Estimated price: JPY945 (~RM30 / SGD11)
Where to get: You can get it from souvenir/convenience shop at the ground floor of Lake Toya Hotel.
10. Corn Biscuits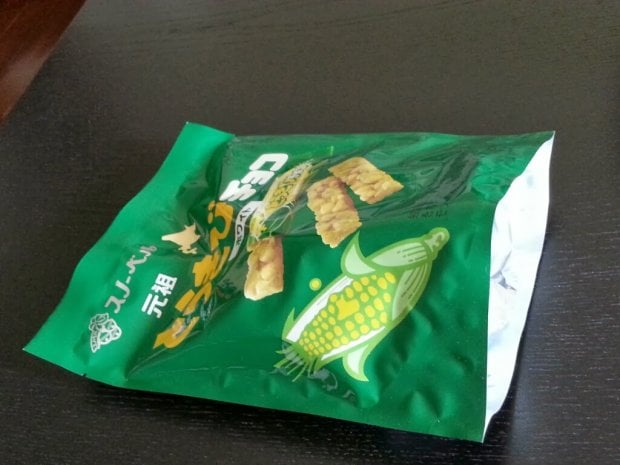 Where to get: You can get it from souvenir/convenience shop at the ground floor of Lake Toya Hotel.
11. Tiramisu Chocolate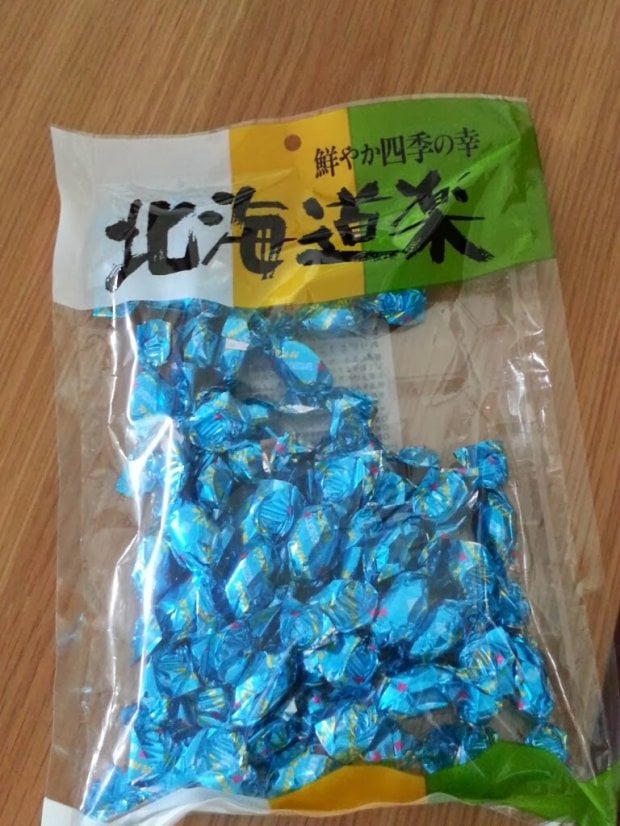 Tiramisu chocolate
Gold award tiramisu, wrapped by almond flavoured chocolate. It is irresistible.
Price: JPY1,000 / SGD11 (200g/pack)
Where to buy: From Apple tour group
12. Scallop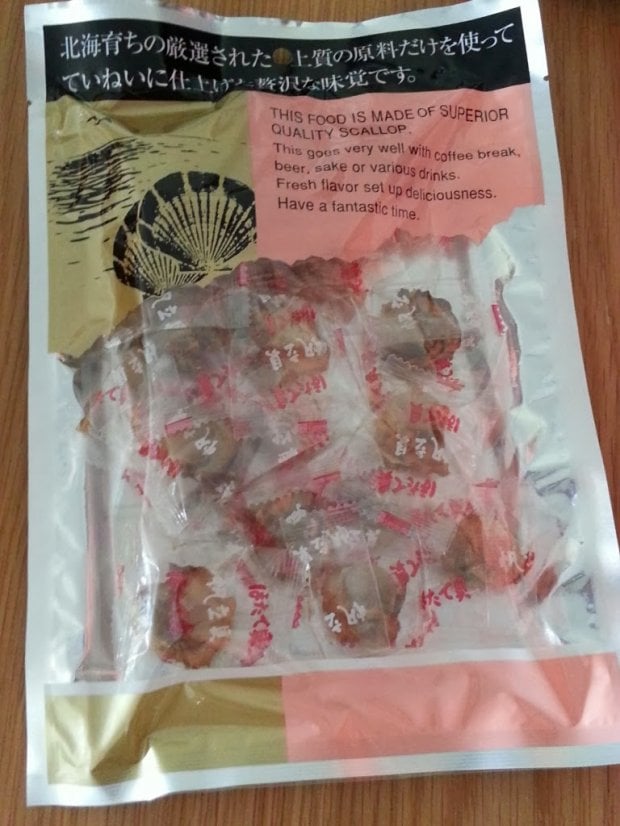 Fresh quality scallop barbequed in ultra-violet light, and added with special seasoning. It is your best companion when enjoying a drink.
Price: JPY1,500 / SGD17 (150g/pkg)
Where to buy: From Apple group
13. Seaweed
The Japanese seaweed which is high in iron, calcium and food grade fibre.
Price: JPY1,000 / SGD11 (for 100 pack)
Where to buy: From Apple group
14. Pistachio Nut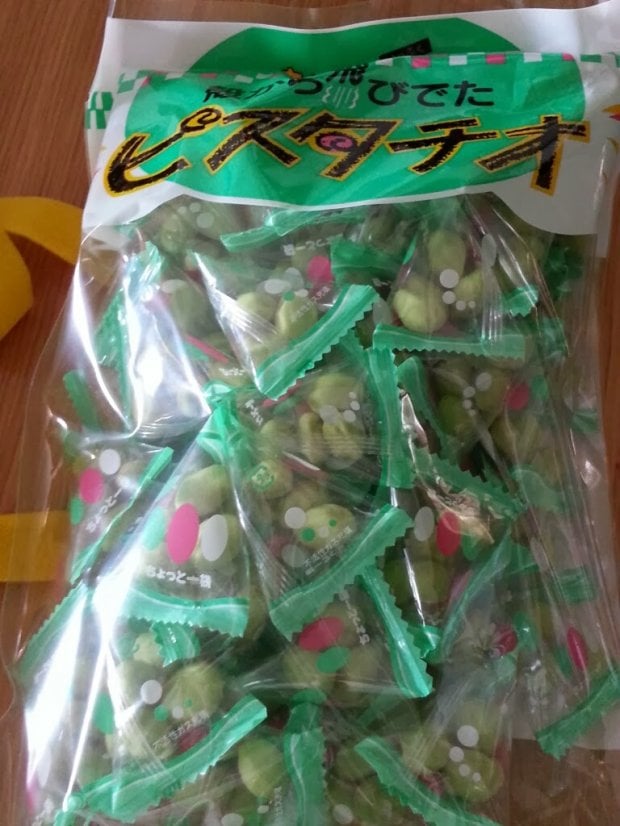 Price: JPY1,200 / SGD14 (for 280g/pack)
Where to buy: From Apple group
15. Hokkaido Hidaka Milk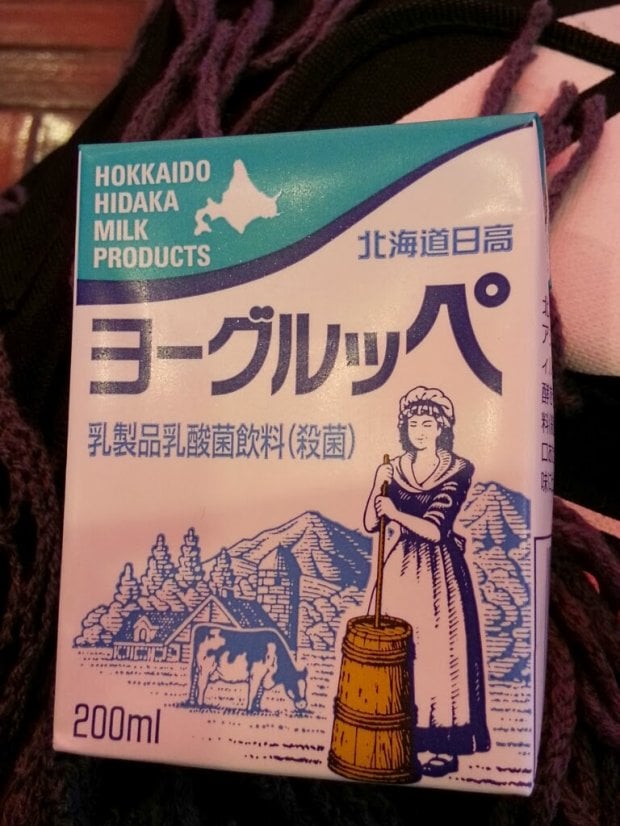 Price: JPY135 (~RM4 / SGD1.5)
Where to get: Any Hokkaido convenience store? I bought it at Rusutsu souvenir shop.
Also read: 20 Delicious Japanese Ice Creams and Popsicles You Must Try
Thinking of what souvenir you can get in Hokkaido for your friends or family members? Below are some of my recommendations:
16. Japanese umbrella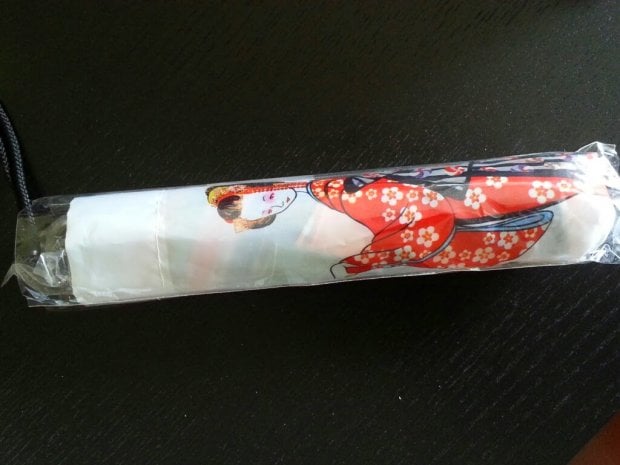 Japanese lady umbrella. I wonder how it looks like when you open it up.
I don't why Japanese umbrella is so damn cool with different designs that you can never find in Malaysia!
Where to get it: Sapporo Airport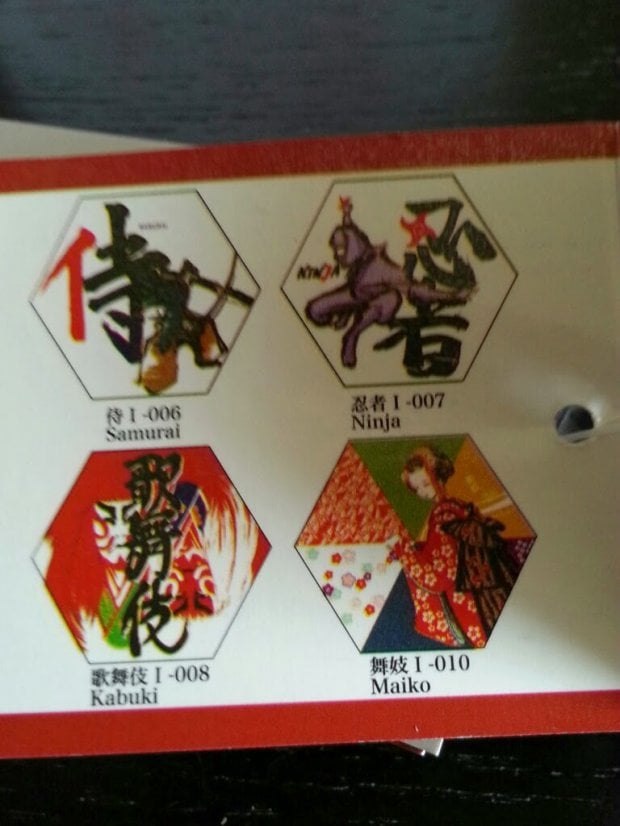 The bottom right one is the one I bought, nice?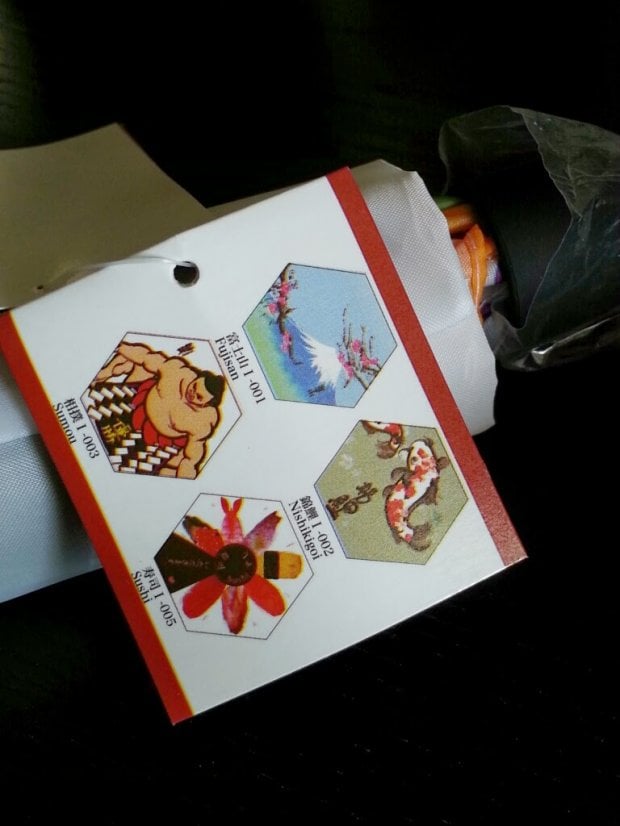 There are even more nicer designs la. Sigh. Too bad I was short of time and also I already used up all my money! argh!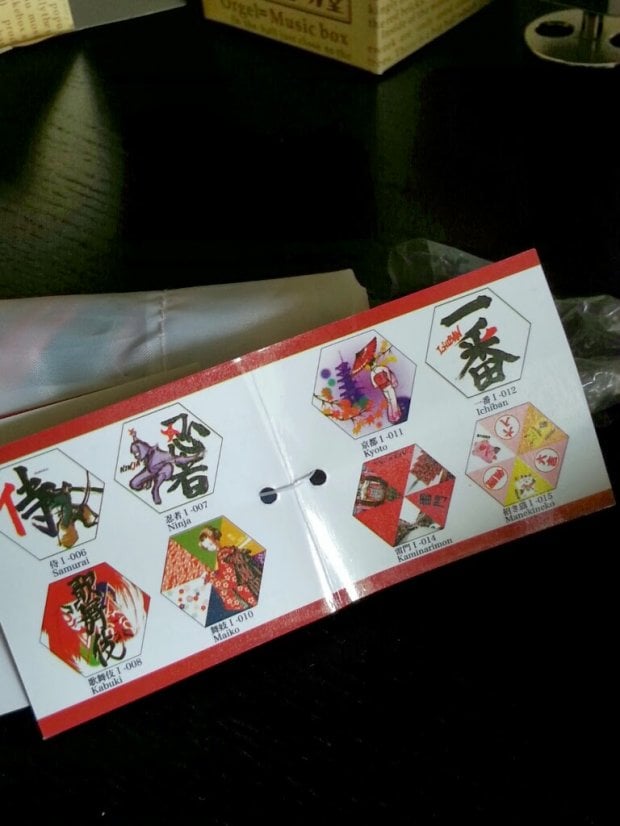 I love the one bottom right. The lucky Japanese cat!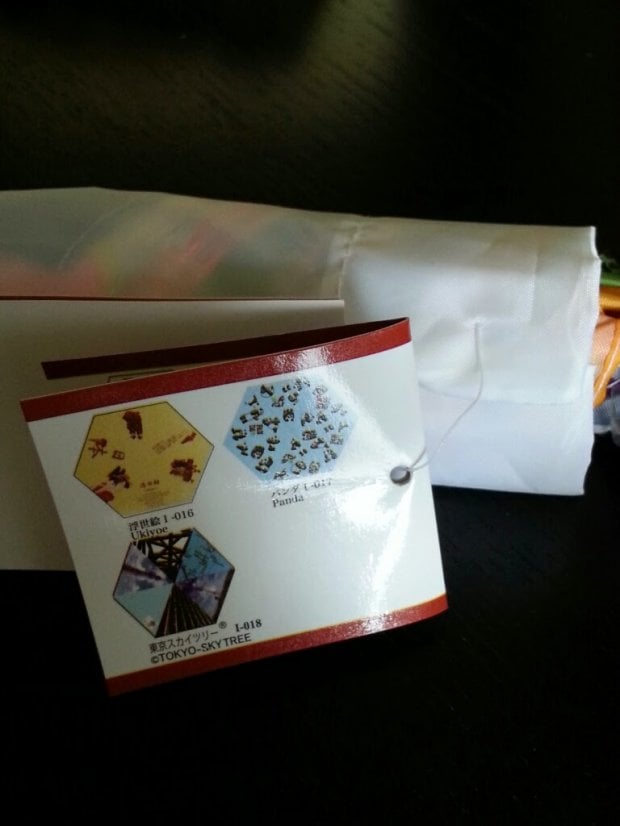 More umbrella designs
17. Japanese lucky cat pen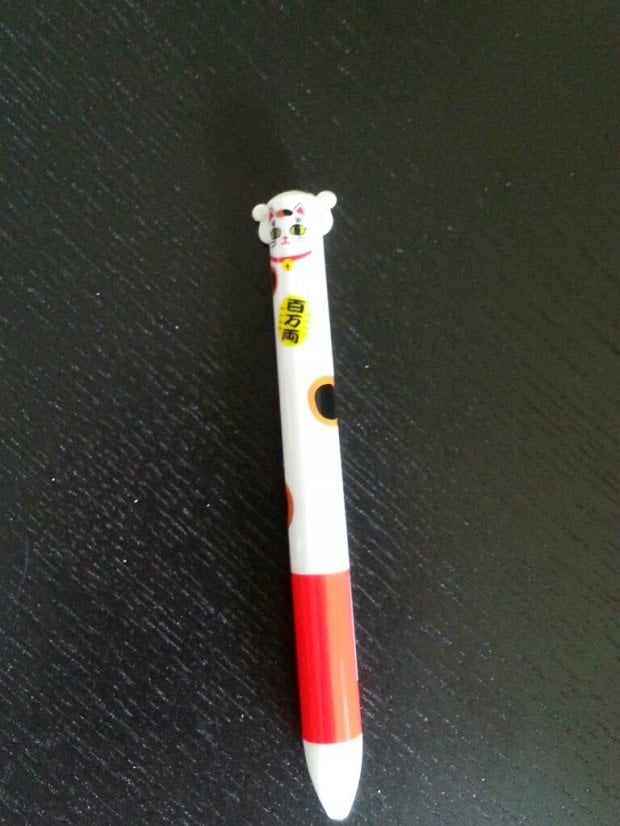 Cute pen right?
Where to get: Sapporo airport
18. Horse Oil Soap Gold Bar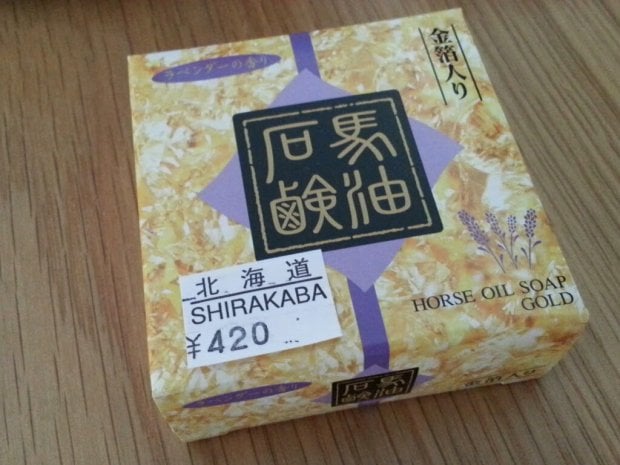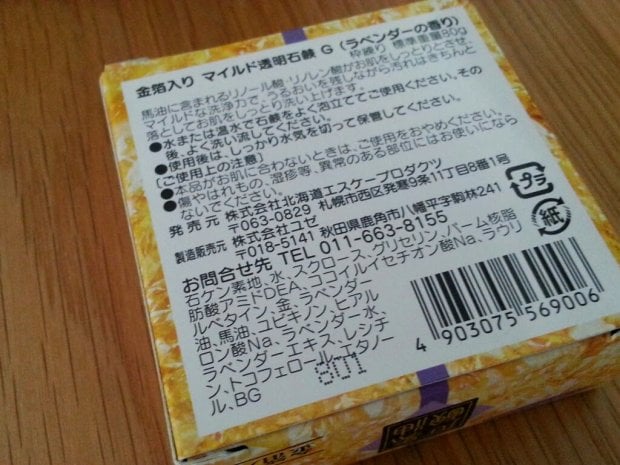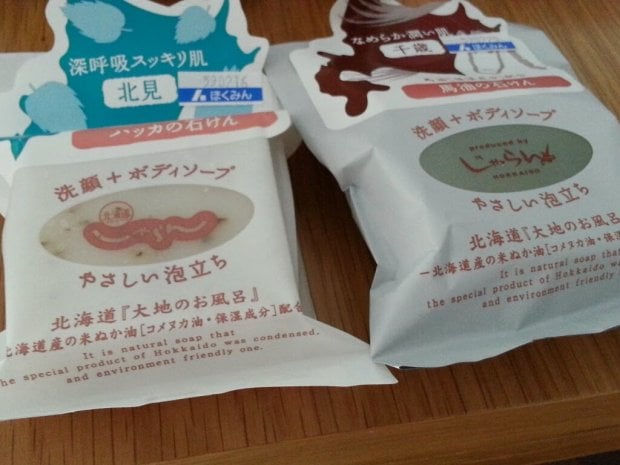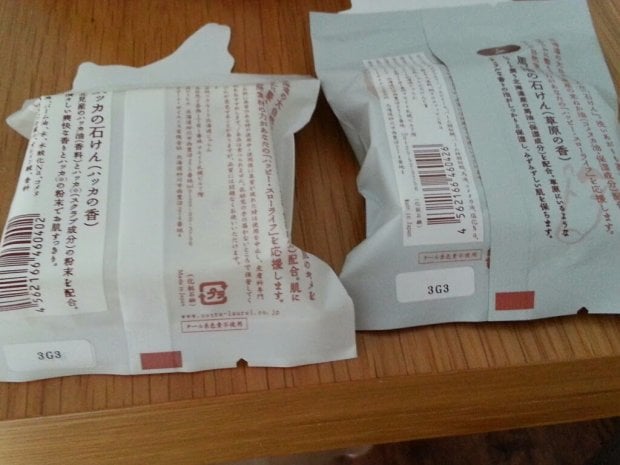 We're here to get this supposedly very good Horse Oil, which is excellent for moisturizing your skin. Horse Oil is famous in Hokkaido (maybe even the whole of Japan), and this one is ONLY available here.
19. Lavender Soap Bar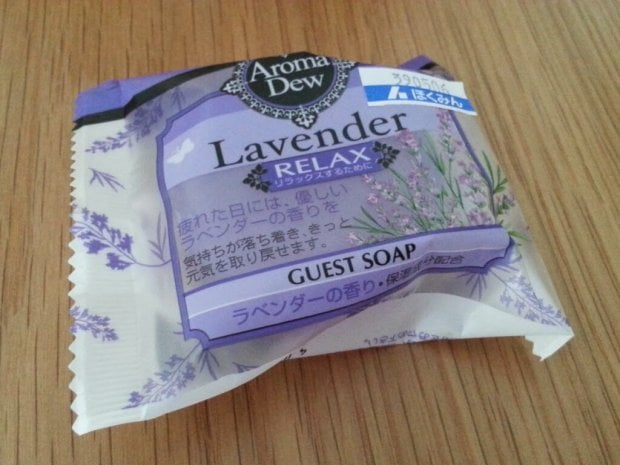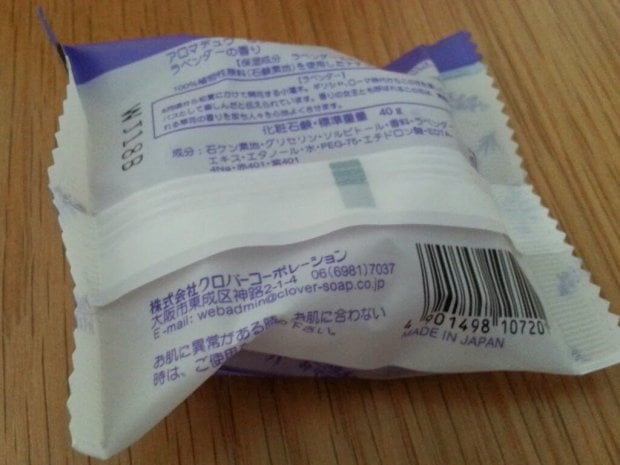 Price: JPY 105 (RM3.30 / SGD1.2)
20. Magnets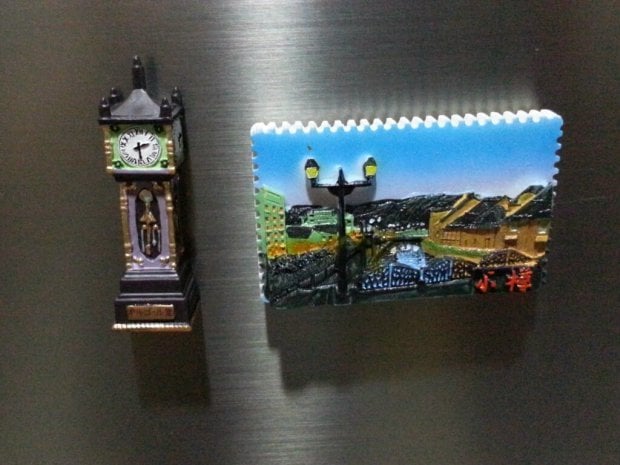 21. Waterproof Spray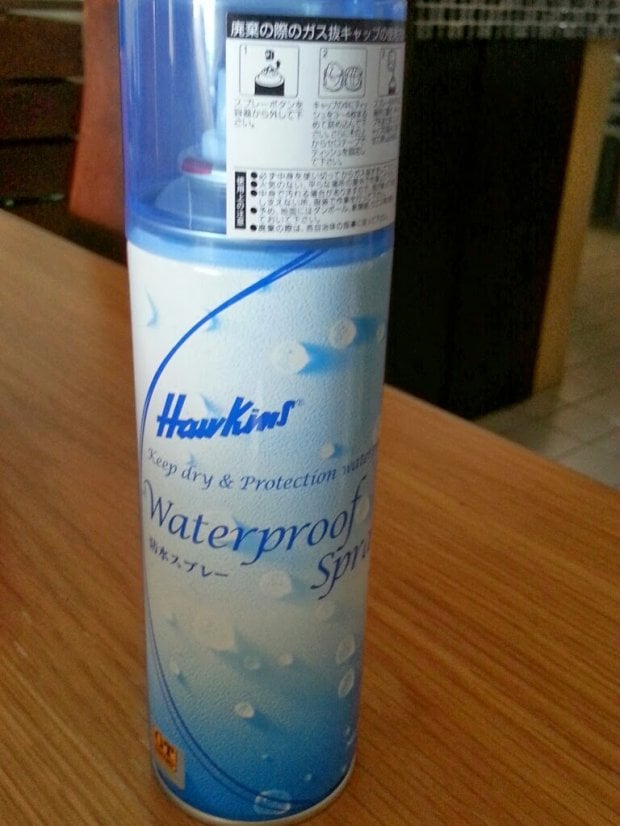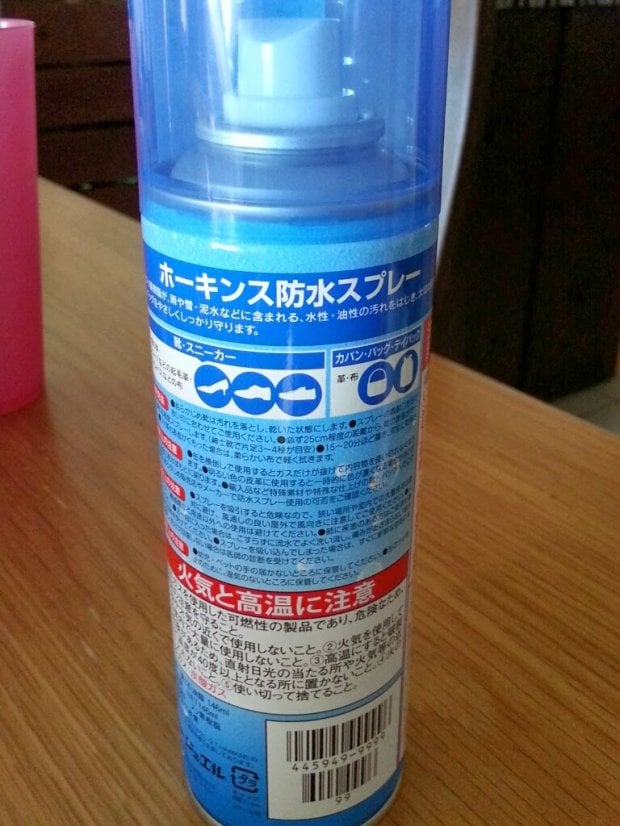 22. Sneakers Cleaner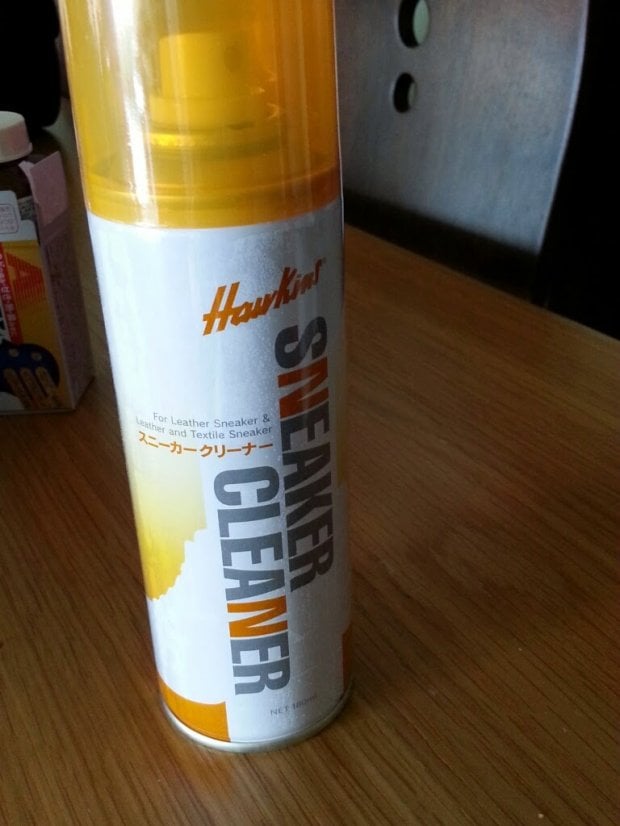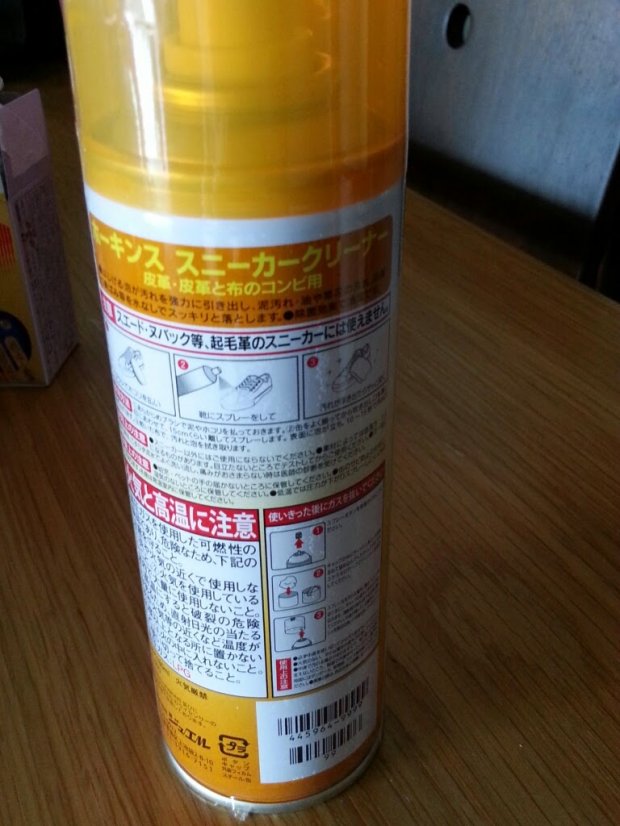 Where to get: Rera Chitose Outlet Mall
Price: JPY 1,050 (RM33 / SGD12)
23. Winter boots that are anti-slip and suitable to walk on ice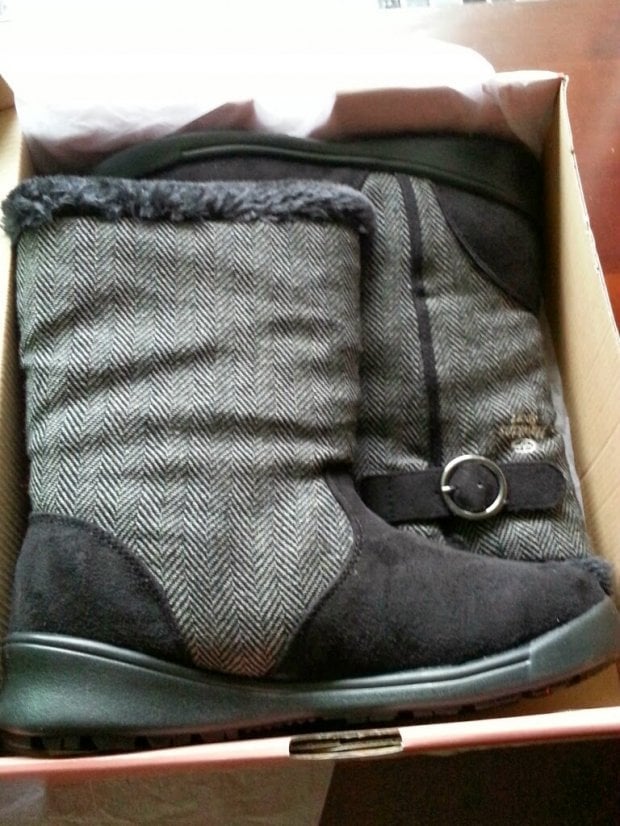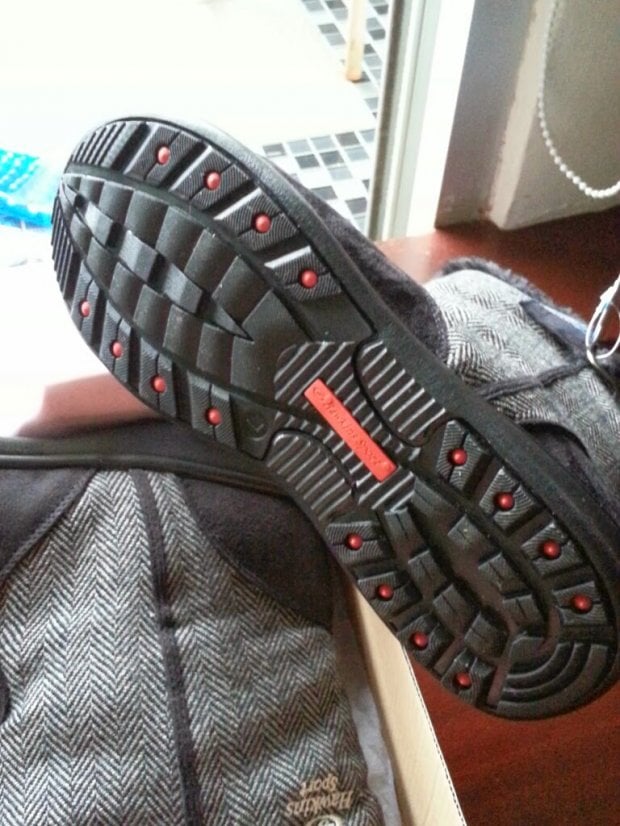 Where to get: Rera Chitose Outlet Mall
Price: JPY 4,950 (RM157 / SGD58)
24. Burberry Blue Label Handbag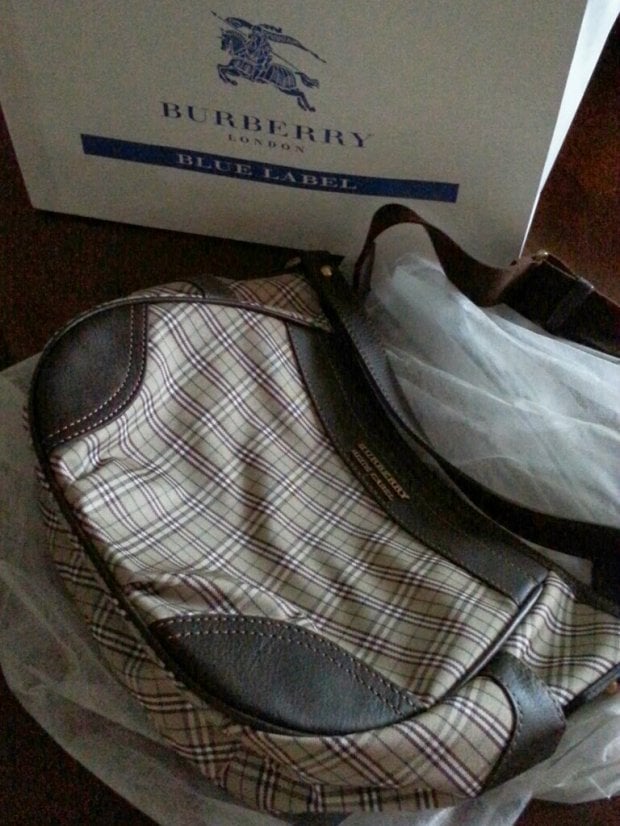 Where to get: Daimaru
Price: JPY 37,800 (RM1,198 / SGD446)
25. "Beauty" Wine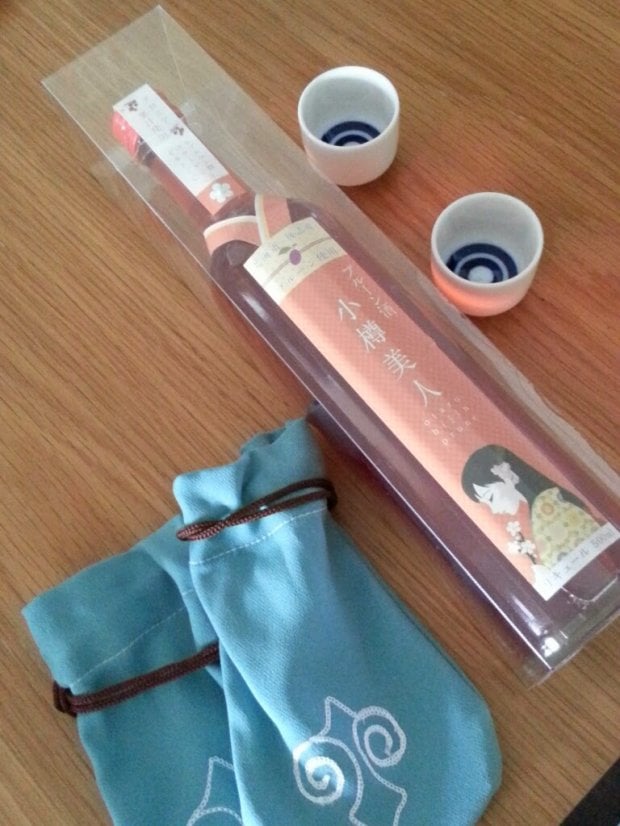 Where to get: Tanaka Shuzo Brewery
Price: JPY 1575 (RM50 / SGD19)
26. Hello Kitty Doll
Price: JPY 1800 (RM57 / SGD21)
27. Otaru Music Box
Where to get: Otaru Music Box Museum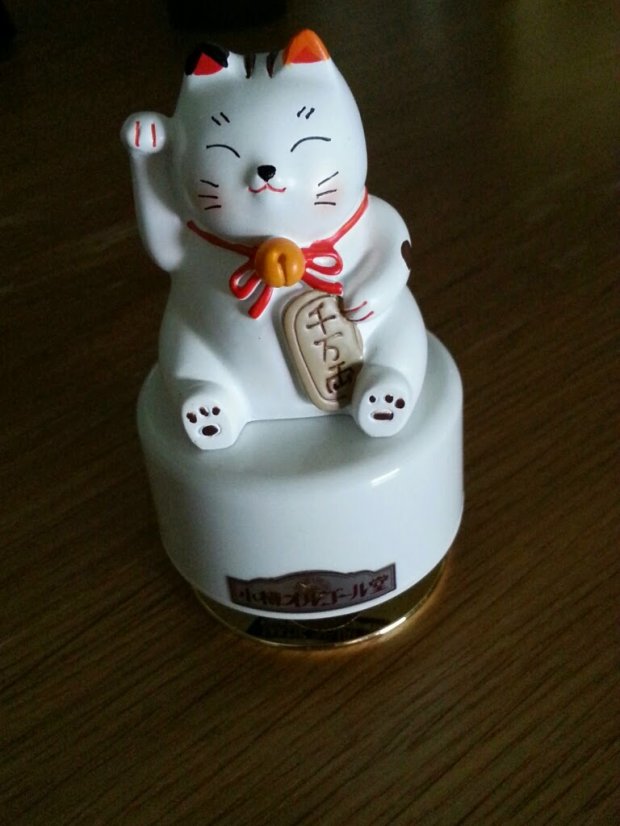 Price: JPY 1890 (RM60 / SGD22)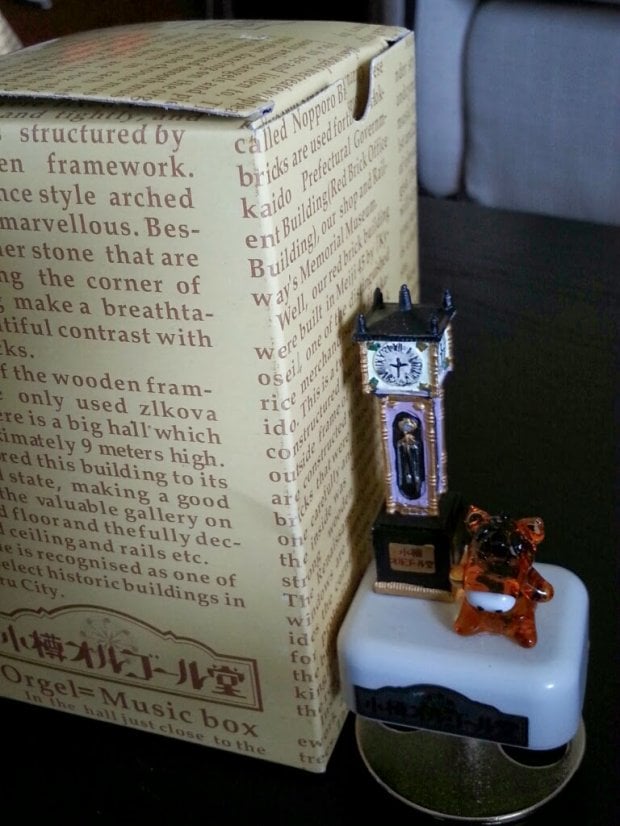 Price: JPY 1680 (RM53 / SGD20)
28. Amulet
Where to get: Hokkaido Shrine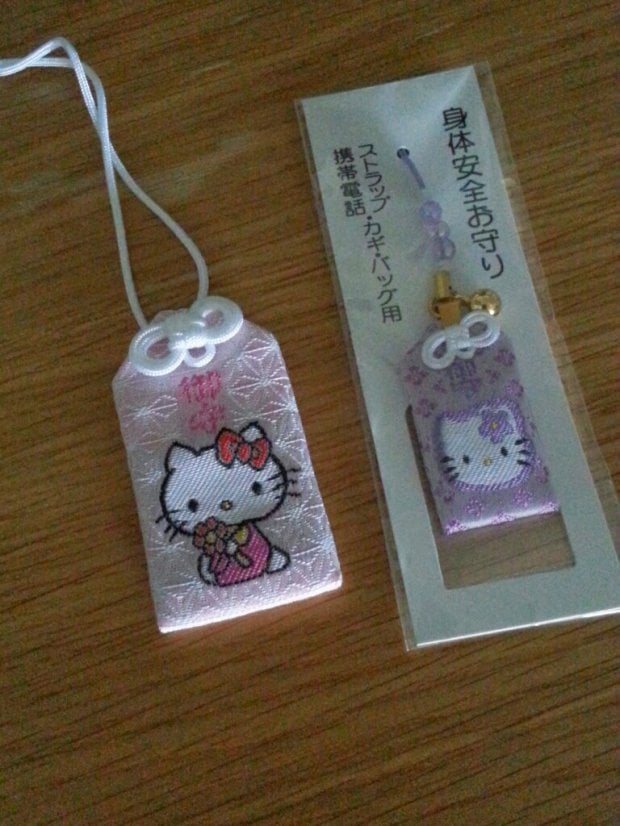 Left: Hello Kitty Hadamamori – JPY 500 (RM16 / SGD6)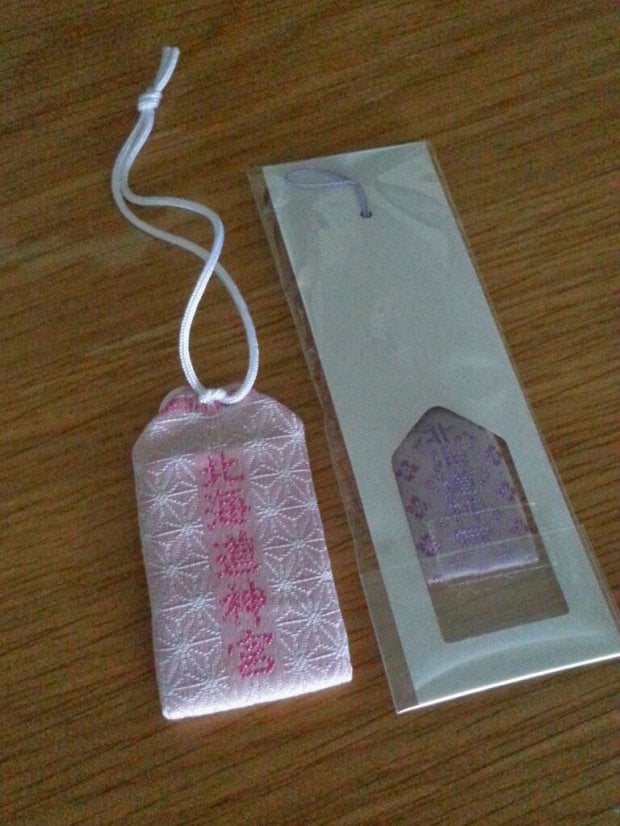 Right: Strap Amulet – JPY 800 (RM25 / SGD9)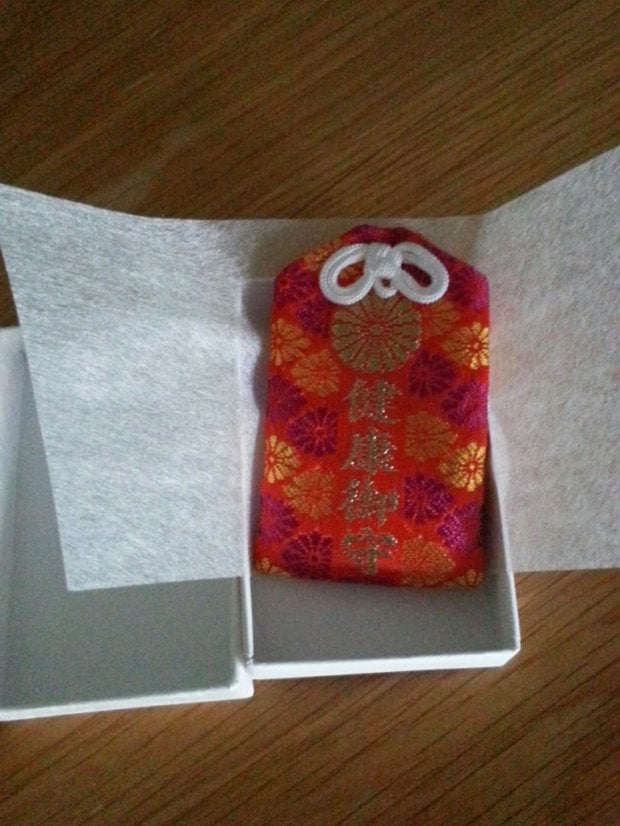 Health Amulet: JPY 1000 (RM32 / SGD12)
Okay, that's all for my shopping haul in the whole trip!
Also read: 16 Things Japan Does Better Than Your Country
Contributed by Linda Travelogue.