Contributed by Jen's Wanderstories
When you travel to a country, whether for a vacation or for a study program, it's good to find out what mobile applications (apps) the locals use. These apps will help make your trip a little smoother. These are my most frequently used apps that I had on my phone while I was living in Korea:
1. Naver Map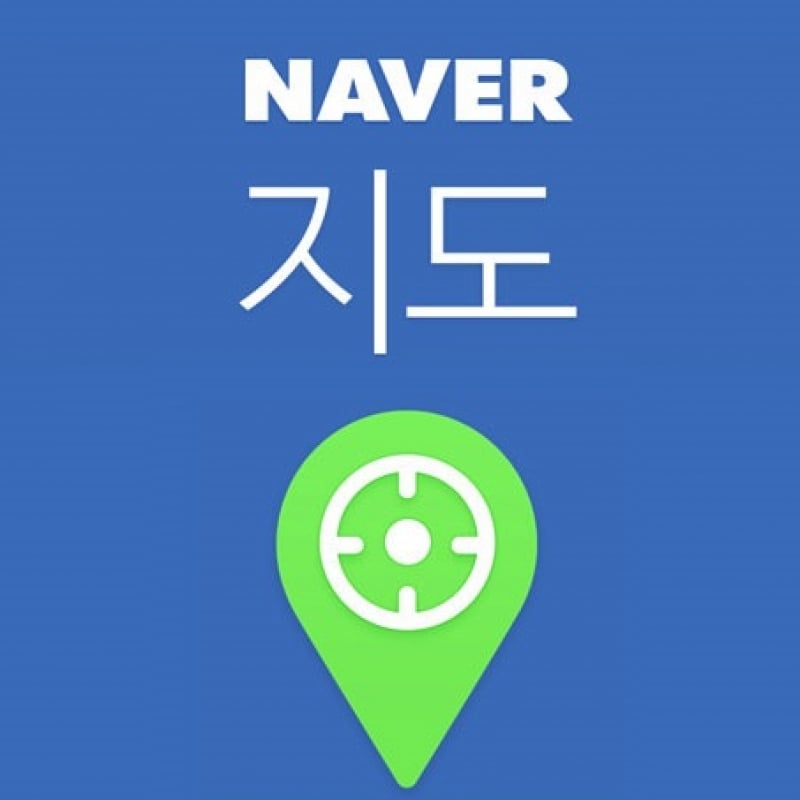 This is definitely the most useful app I have on my phone! Naver Map is Korea's version of Google Maps but it has functions that even Google Maps does not offer. You can use it to navigate around the city, check bus arrival timings, read Korean restaurant reviews, and more!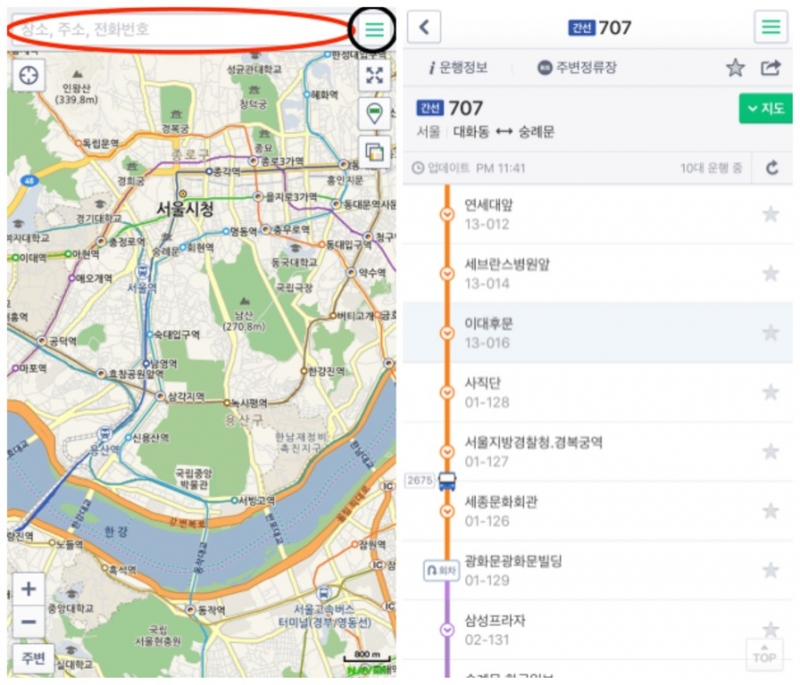 Since Google Maps does not function well in Korea, I would recommend using Naver Map instead. The only drawback is that the app is available only in Korean. If you are interested in learning how to use the app, read the full instructions here. All you need to do is to learn how to read the Korean characters (it's a simple language to learn, promise!) and with the instructions, you will be able to navigate Korea with Naver.
Update (7 March 2018): Travellers rejoice! Naver Maps is now also available in English and Chinese. However be sure to check out the usage guide here to make full use of this app!
Download Naver Maps for iPhone here and for Android here.
2. Subway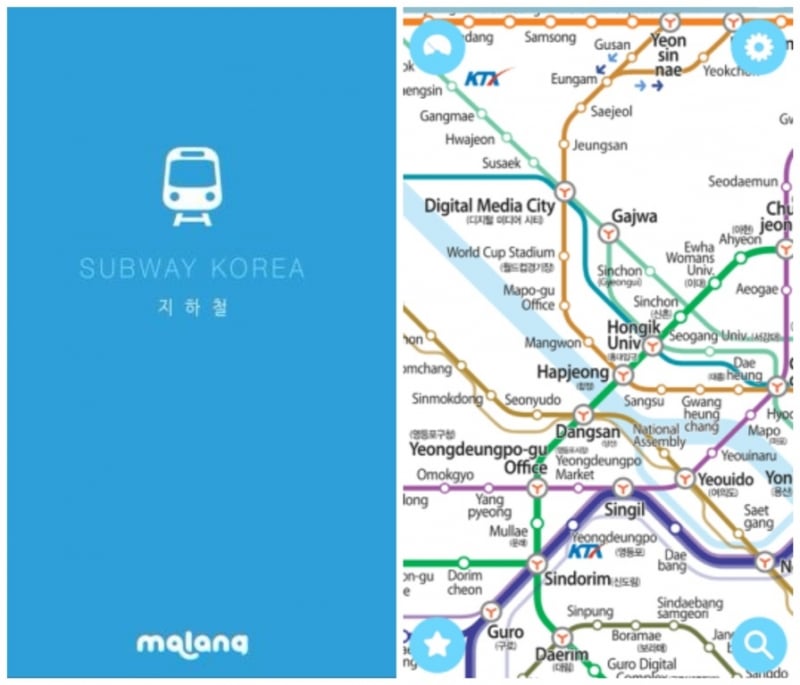 This app is also a must-have when you are in Korea. It shows the map of five major cities in Korea: Seoul, Busan, Daejeon, Daegu and Gwangju. This app is in English so if you are travelling to Korea on a short vacation and don't have the time to learn Korean, this will definitely be a lifesaver!
To use it, simply indicate the station that you are departing from and the station you wish to go to. The app will help you find the shortest and most efficient route to take. With Seoul's complicated subway system, this app will prove to be very helpful. It can also show you what time the next train is reaching the station.
Download the Subway app for iPhone here and for Android here.
3. Google Translate

This isn't a local Korean app, but it is definitely very useful for travellers in Korea! Although there is a web version that you can use, the app has a feature that will be very useful: the camera translation! To use this, click the camera icon located below the text box in the app and then snap a photo of the text you want to translate. Swipe your fingers on the word you want to translate and the app will do its magic! This is perfect for restaurants with Korean-only menus or in places with only Korean instructions. The app also allows you to download languages for offline use in case you need it when you do not have WiFi.
Download Google Translate for iPhone here and for Android here.
4. Kakao Taxi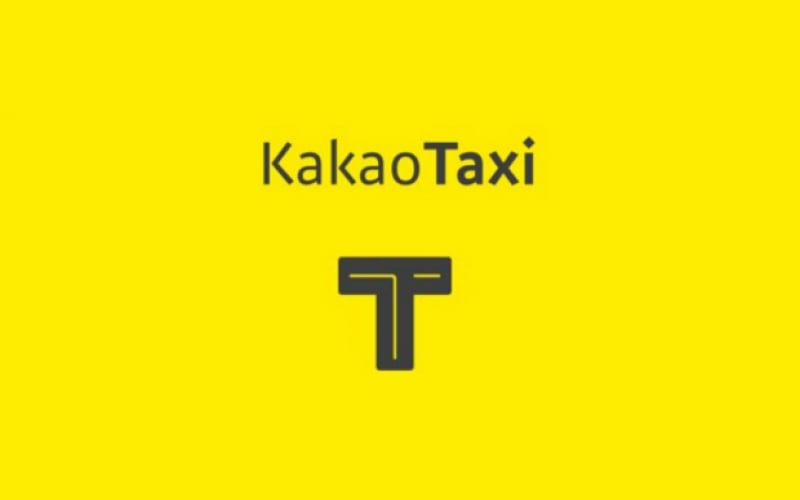 This local app was very helpful when I was stuck in areas with no buses or taxis in sight. Kakao Taxi works like Uber – but for Korean taxis. You will not be charged booking fees when you book a taxi through this app. In fact, no credit card is required. All transactions are done via cash directly with the taxi driver.
This app, like Naver Maps, is only available in Korean. English speakers, read this article on how to use this app like a pro.
UPDATE (7 March 2018): Kakao Taxi is now available in English. However, payments can only be one with a Korean credit or debit card if booking is made through the application.
Download Kakao Taxi for iPhone here and for Android here.
5. Kakao Talk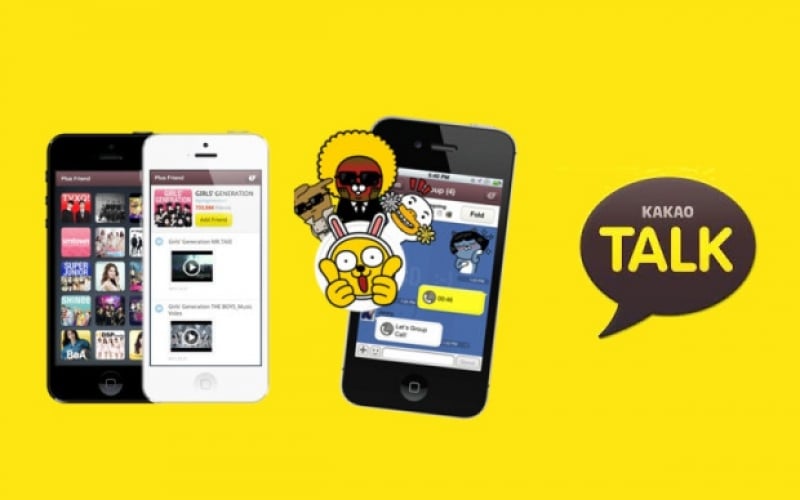 The last app is yet another one from Kakao. Kakao Talk is Korea's version of WhatsApp and Line and is the number one app that Koreans use to send messages to their friends. They have cute stickers, video and voice call functions and even web search functions. If you are going to Korea to study, this is the app to download if you want to make friends with the locals. If you are only going to Korea for a holiday, then you do not need to download this app – unless you want to connect with your Airbnb host more easily!
Download Kakao Talk for iPhone here and for Android here.
You are now ready to travel and make local friends in Korea. Have fun!