Korea and Japan are two of the hottest travel destinations for Singaporeans at the moment, and one trip alone is hardly enough. From exploring the grand cities of Seoul and Tokyo to venturing off the beaten track in search of quaint villages and scenic nature, there is a myriad of things to do in these two East Asian countries.
Whether you're on your first vacation or on yet another one of your bi-annual trips to Korea or Japan, the deals featured in the Travel Revolution Fair are simply too irresistible to pass. If you're heading down to Marina Bay Sands on April 3 to 5 to find some travel deals, then this article will help you in your preparation. We want to save you from painstakingly sieving through countless brochures. Therefore, we've collated the best travel deals to Korea and Japan offered by the various travel agencies for your browsing pleasure.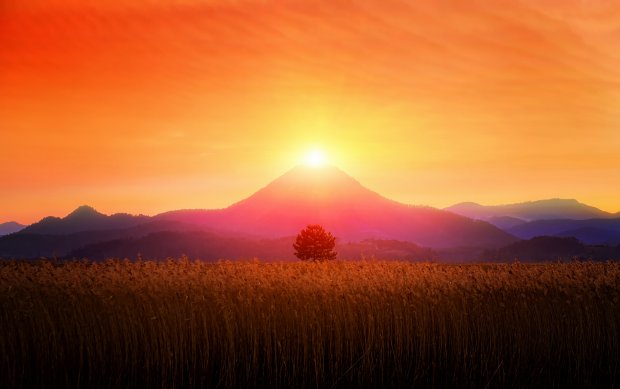 Image Credit: Brandon Oh
1. Nam Ho Travel
Nam Ho Travel's 8D6N Exquisite Korea package is at its lowest price ever, so now is clearly the time to grab it. Korea's attractions such as Mt. Sorak National Park, Everland, Gapyeong Petite France, Dongdaemun, Myeongdong, Alive Museum, Teddy Bear Museum and even "My Love from the Star" gallery are all included in this package. There will also be exciting experiences to look forward to, such as a Kimchi-making session and ATV and horse riding.
Travel Pick: 8D6N Exquisite Korea
Duration: 8D6N
Price: From $1188
Departure: April to Sept
Also Read: 11 Reasons Why Travellers Keep Going Back to South Korea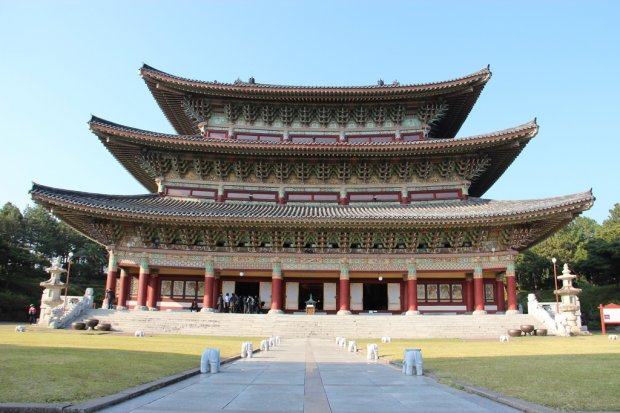 Image Credit: Wilson Loo Kok Wee
2. Chan Brothers 
Chan Brothers is offering a handful of exciting travel packages to Korea. Find a travel buddy because there is a 50% discount off the 2nd pax. Their 8D Grandeur of Korea package covers the must-see destinations such as Seoul, Jeju and Busan, as well as the lesser-known cities such as Daegu, Jeonju, Daejeon and Yongin. This package also includes a bonus pick worth $200, where you can choose to have either a professional facial treatment, Korean culinary lesson or a "wedding" music show as part of the itinerary.
Travellers who are hoping to spend more time in a particular destination instead of having a little taste of everything can opt for Chan Brother's travel packages that cover only Jeju and Seoul (7D Jeju & Seoul Indulgence) or just simply Seoul (6D Beautilicious Seoul).
Travel Pick: Grandeur of Korea
Duration: 8D7N
Price: 1st pax from $1988; 2nd pax from $994
Departure: March to September
3. Dynasty Tours 
Jeju and Seoul are two of the most-loved destinations in Korea, and Dynasty Tours' Sparkling Korea + Jeju Island package will bring you to see what the hype is all about. In Jeju Island, you'll visit attractions such as Seongeup Folk Village, Hello Kitty Island, Teddy Bear Museum and the Trick Art Museum, among others.
At the right season, you'll have the chance to follow the "Cherry Blossoms Trail" and even try your hand at fruit-picking! In Seoul, places you will visit include historical sites such as Bukchon Hanok Village, Gyeongbokgung and Changdeokgung. In between all these major attractions, there will be plenty of scenic stops along the way.
Travel Pick: Sparkling Korea + Jeju Island
Duration: 8D6N
Price: From $2098 + $380 taxes
Departure: May to June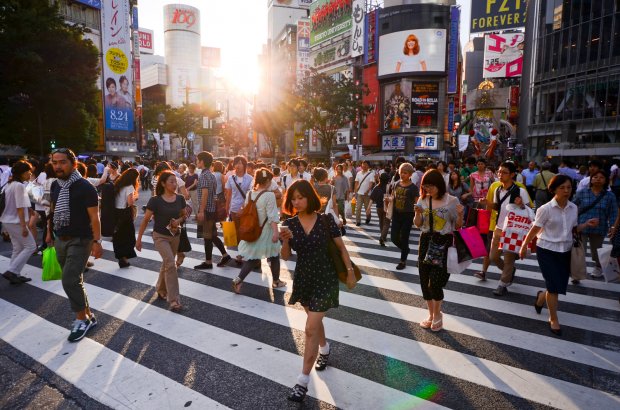 Image Credit: Candida.Performa
1. SA Tours
Experience the best of Japan with SA Tours. Their 10D All Japan Splendour Fantasy package will take you to must-see spots in Tokyo and Nagasaki, and you'll also enjoy some of the best sights in Osaka, Kyoto and Kumamoto. From exploring the Hello Kitty Harmony Land and marveling at the majestic Mount Fuji to soaking in an onsen and ascending a cable car to Mount Aso, this tour ensures that you'll make the best of your every minute in Japan.
Travel Pick: All Japan Splendour Fantasy
Duration: 10D
Price: From $2488
Departure: March to Sept
2. JTB
JTB is offering 1-for-1 4D3N travel packages for Tokyo and Osaka, inclusive of flights and hotel stays. Find a travel buddy, apply for your leave from work and quickly grab this amazing hassle-free travel deal.
Travel Pick: 4D3N Tokyo and Osaka
Price: From $688 for 2 pax (Tokyo) and from $988 for 2 pax (Osaka)
Departure: May 1 to Sept 18
Also Read: 16 Things Japan Does Better Than Your Country
3. Chan Brothers
Now that we've got you covered for Tokyo and Osaka, let's move on to Hokkaido. Hokkaido is a land of stunning natural landscapes, great ski slopes and beer breweries. Of course, a trip to Hokkaido is not complete without a dip in the hot springs, and it is great that Chan Brother's 6D Hokkaido Passion package ensures that you will do just that. Before whisking yourself to Hakodate, Lake Yoya, Otaru and Furano, find a travel partner because there is a discount of 50% for the 2nd pax.
Travel Pick: 6D Hokkaido Passion
Duration: 6D5N
Price: 1st pax from $2288; 2nd pax from 1144
Departure: April to November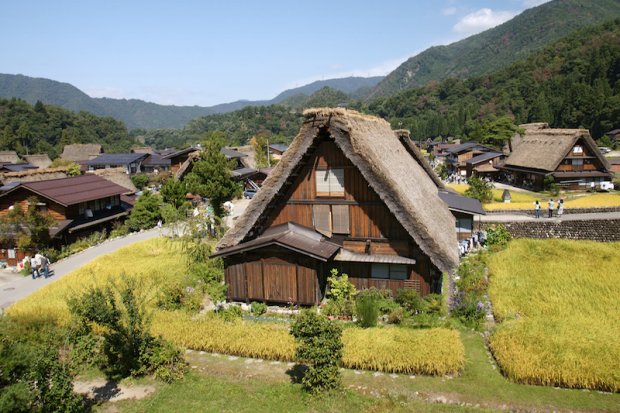 Image Credit: Wikipedia
4. Apple Vacations
Take a trip to Central Japan with Apple Vacation's Central Japan package. Other than visiting the Shirakawago Gassho Vilalge which has been declared a World Heritage Site, travellers will also have a chance to experience Kanazawa's largest fresh food market and have a walk through Kenrokuen, a gorgeous landscape garden with streams and waterfalls. Wind down at Gero, one of Japan's famous spots for hot springs and wrap up your trip with some shopping at Sakae, Nagoya's most famous district.
Travel Pick: Central Japan
Duration: 7D5N
Price: From $2199
Confirmed departure dates in April: 16, 18 & 20
Departure dates in April: 22, 23 & 24
Departure dates in May: 8, 26, 28, 29 & 31
Departure dates in June: 4
Also Read: 5 Reasons Why Studying in Japan is My Best Decision Ever
Before you go, be sure to keep yourself updated with the latest Travel Revolution 2015 event details. Also If you happen to be flying with Japan Airlines between April 1 – June 30, do register for their campaign to win an iPad Air2.