Somewhere between the moon embracing the sun and us waiting for our prince Jumong in (not so) shining armour, we've always wanted to live out our Korean period drama fantasies. At least, with less war and more pretty architecture.
Come to think of it, maybe we just want the pretty architecture, and these eight places are a great start.
1. Bukchon Hanok Village
Probably one of the most renowned hanok villages in Seoul, Bukchon Hanok Village is home to hundreds of hanoks that date back to the Joseon Dynasty. Today, these hanoks provide roofs to various cultural centres, restaurants, and even tea houses for the wandering tourist.
Situated between Gyeongbokgung Palace, Changdeokgung Palace and Jongmyo Shrine, this hanok village not only provides a stunning backdrop to your photos but also easy access to popular landmarks to take even more Insta-worthy photos!
Also read: 8 Things to Do in Bukchon Hanok Village, Seoul
2. Chiwoonjung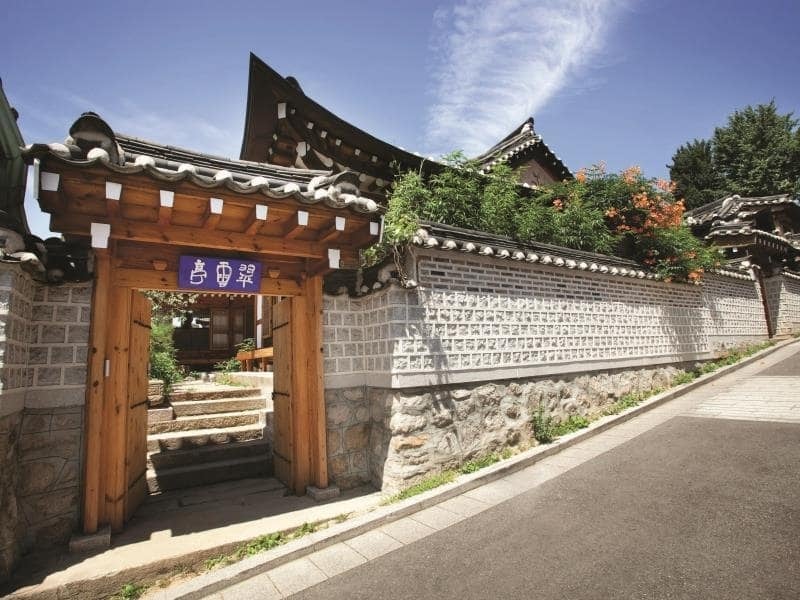 Located in Bukchon Hanok Village, between Gyeongbok Palace and Changgyeong Palace, Chiwoonjung represents the epicentre of Joseon Dynasty's 500-year-old history in politics, culture, and art.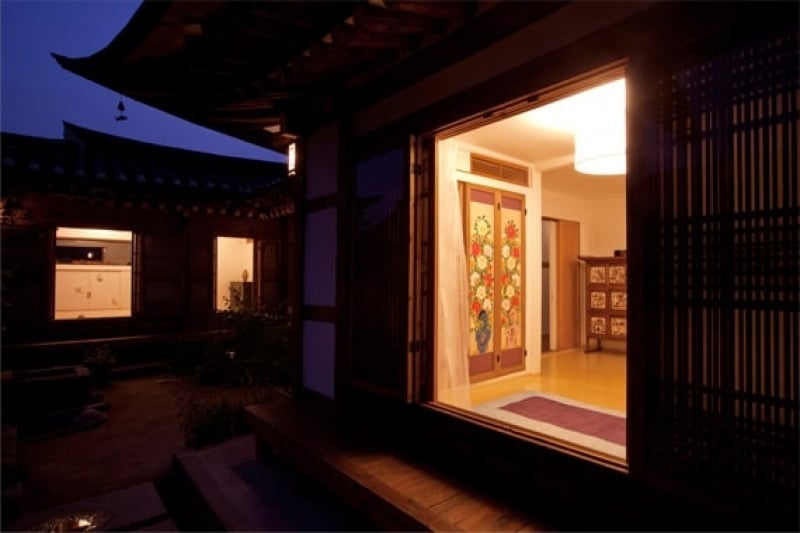 Since then, Chiwoonjung has been carefully renovated to include modern facilities like air-conditioners and refrigerators without breaking the illusion of living in the past. Be awed by the beauty of the Joseon Dynasty and take countless photos while still enjoying the comforts of modern-day technology.
3. Rakkojae Hanok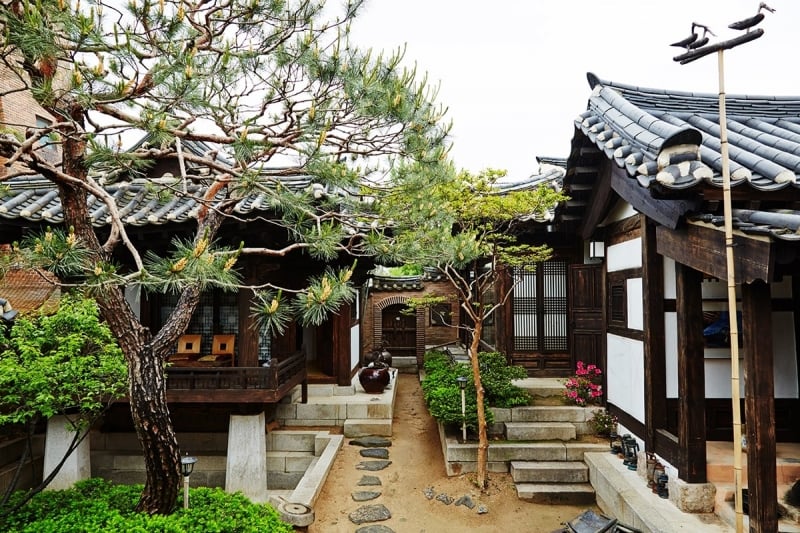 Speaking of Bukchon Hanok Village, what better way to soak in the ancient Korean vibe than by living right in the midst of the hanok village? Thank Rakkojae Hanok for providing that exact experience.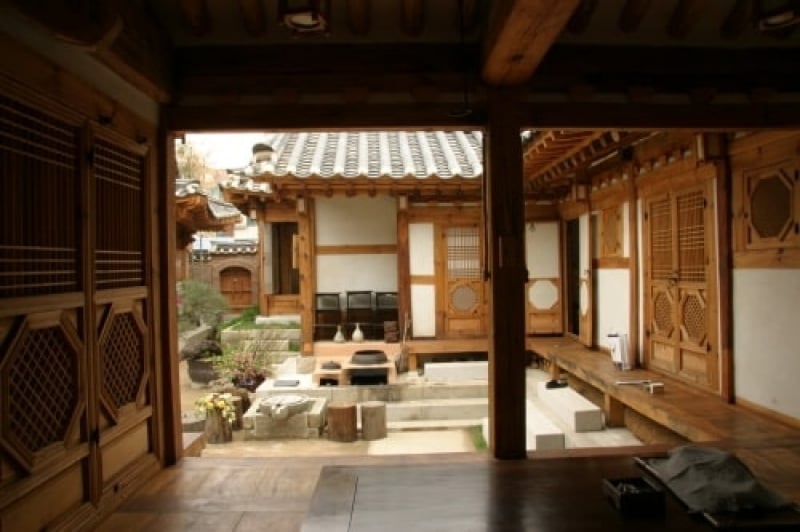 Take your #OOTD while donning your hanbok (traditional Korean dress). Make your own kimchi or relax in a yellow-mud sauna. Whichever the case, Rakkojae Hanok allows for ample opportunities to snap memorable shots as you live out your K-drama fantasies.
4. Namsangol Hanok Village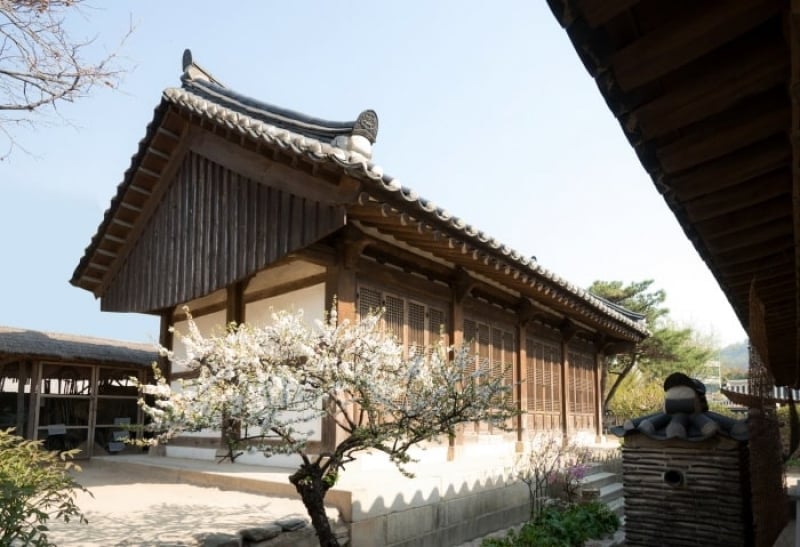 Although the Namsamgol Hanok Village is not nearly as big as the Bukchon Hanok Village, it's nonetheless a worthwhile place to stop-by — just make sure it's not on a Monday (they're closed on Mondays).
Escape from the hustle of the city through the front gate and be transported back into the Joseon Dynasty. From the peasants to the aristocrats, experience the range of social classes and satisfy your craving for cultural photo opportunities.
Aside from admiring the building, furniture, and antique items, don't miss the chance try out some traditional Korean experiences for your Insta-story. I mean, where else would you get to play traditional Korean games like yutnori?
Or to fold hanji (traditional Korean handmade paper made from dak, a species of trees native to Korea) — think origami, but Korean — and take an IG-story of the process and a snap of your masterpiece?
5. Seongyojang House
For a small fee, enter the former residence of Naebeon Lee noble family of Gangneung-si, Gangwon-do and admire the architecture of one of the top ten most well-preserved original dwellings in Korea.
Just how well-preserved? Seungyojang House was constructed over 300 years ago!
Step through the main entrance and be immediately greeted by Hwallaejeong — a majestic structure built in 1816 sitting on the edge of a wide lotus flower-filled pond.
Whether the scenery is blanketed in white snow or the water is covered by beautiful flowers, Hwallaejeong makes for charming photos reminiscent of traditional Korean paintings no matter the season.
6. Andong Hahoe Folk Village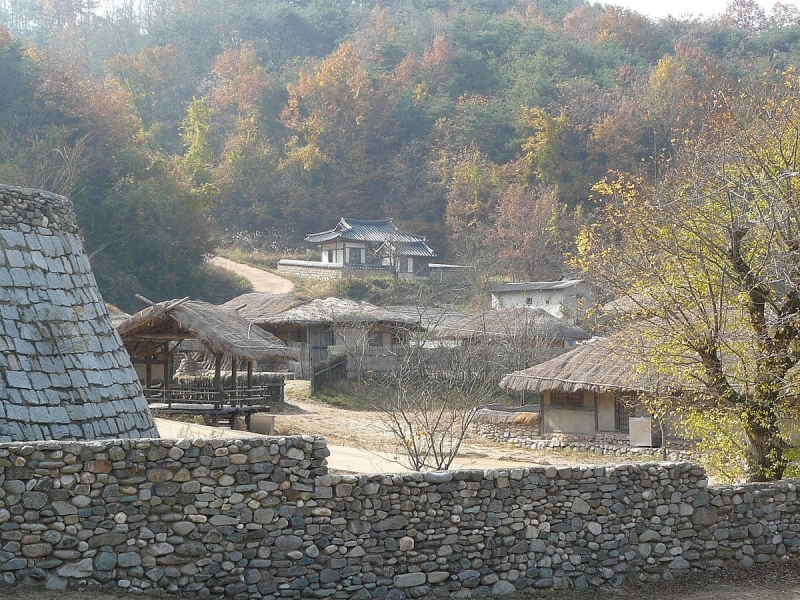 Hahoe Folk Village is one of the two villages in South Korea that is a Unesco World Heritage site. It sits at the foothills of Hwasan Mountain and is surrounded by the elegant Nakdong River, hence the name Hahoe Village — meaning 'Village Enveloped by Water'.
The charm of this village doesn't just lie in the majesty and elegance of its surrounding elements from the Buyongdae Cliff to the Nakdong River — it's also in the village itself, peppered with thatched roof huts and large tile-roofed houses that belonged to the Ryu clan.
That said, we recommend taking the boat to Buyongdae Cliff for a panoramic view of the small town.
7. Jeonju Hanok Village
In the middle of the industrialised city of Jeonju, Jeonju Hanok Village has managed to retain its quaint charm with over 800 traditional Korean hanok houses. Dubbed the 'Slow City' in 2010, Jeonju Hanok Village never fails to delight visitors.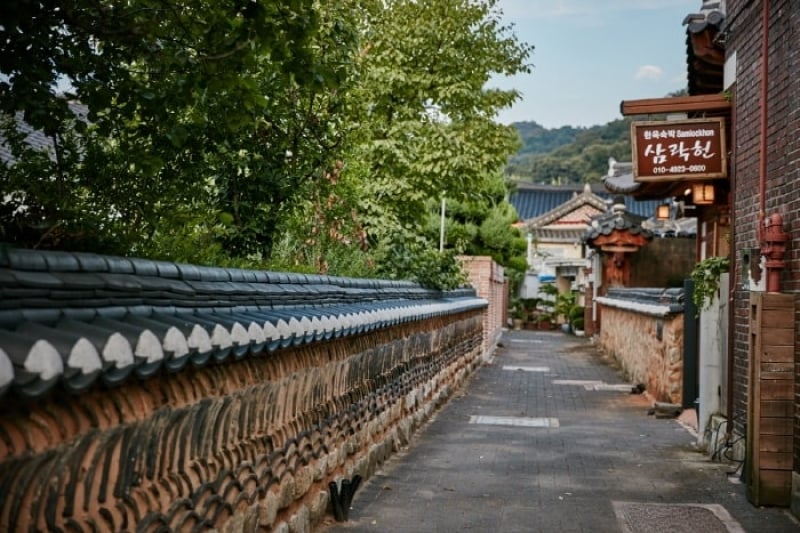 What makes the hanoks in Jeonju Hanok Village especially aesthetically pleasing are the unique roof edges that are slightly raised to the sky.
By the way, if your tummy starts a-rumbling while you're exploring the area, treat yourself to some bibimbap — the most well-known dish from the Jeonju region.
Also read: Unexplored Korea: Jeonju Hanok Village, Transporting You Back to The Joseon Dynasty
8. Hagindang House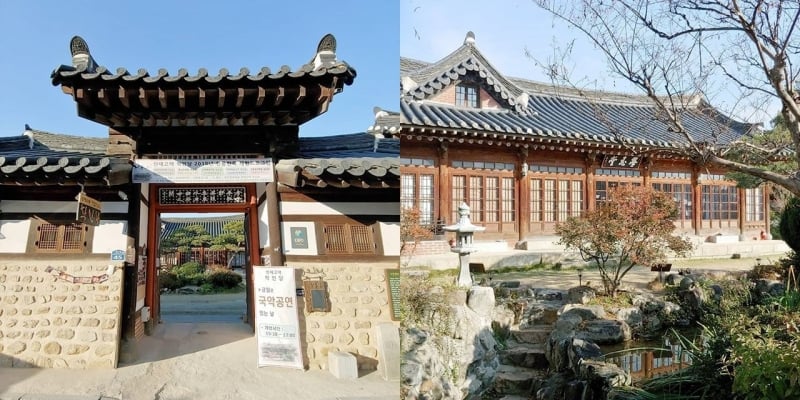 If you can't have enough of Jeonju's massive hanok village, why not stay a night or two at Jeonju Hanok Village's only residential property — Hagindang House? It is also the oldest house in Jeonju Hanok Village.
This hanok used to to be the home of Baek Nak-jung, a high-ranking official during King Gojung's reign in the Joseon Dynasty and is now available for guests to relax in and marvel at. It features a pond and surrounding greenery, plus a charming pavilion. Talk about a versatile location for a photoshoot!
Well, what are you waiting for? These hanboks make for a perfect backdrop no matter the event, no matter the season; so grab your cameras, tripod, and spare SD cards and go back in time for your shoot!