How many nature parks in Seoul can you name? Well, I bet you can't get more than four, including Hangang Park.
It's no surprise that many first-time travellers to Korea omit nature parks in their itinerary – perhaps squeezing in a visit to Banpo Hangang Park for chimaek dinner if time permits. Many millennials also tend to perceive parks as boring places with long concrete walking trails and plain-looking palm trees. But they're absolutely wrong!
Some of Seoul's nature parks are popular weekend gathering places with a rich diversity of flora and fauna, packed with joyful faces of families and friends bonding over hearty conversations, palatable picnic lunches and fun-filled activities. Others are idyllic escapes away from the hustle and bustle of city life.
Whether if you're a city dweller or not, here are four awesome nature parks in Seoul to visit on your next trip!
1. Seoul Children's Grand Park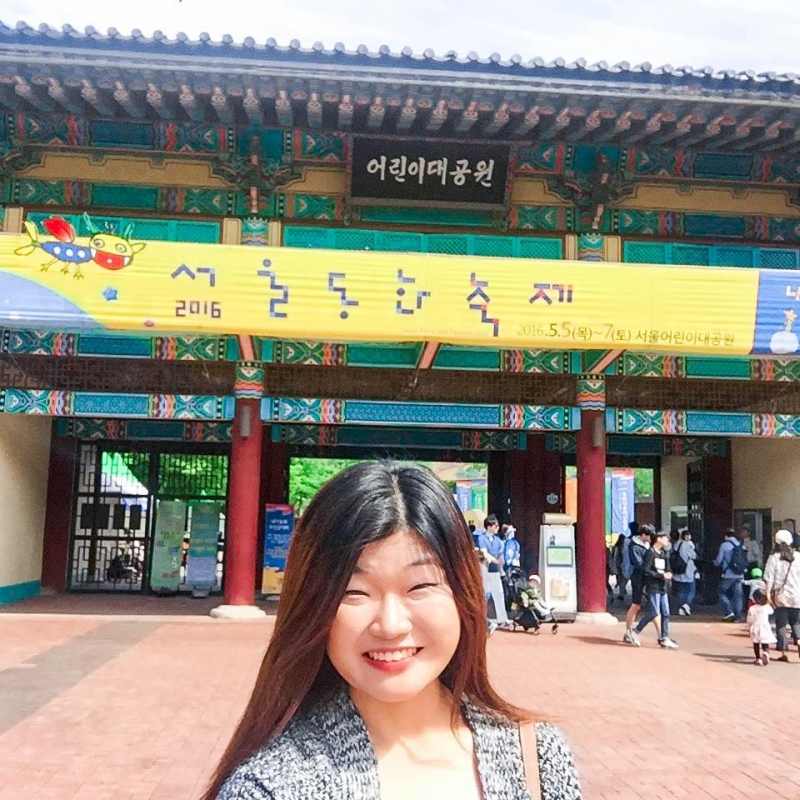 Highlights of Seoul Children's Grand Park
Mini zoo

Small amusement park

Indoor and outdoor botanical gardens

Walking trails

Outdoor amphitheatre

Children's museum

Outdoor reading corner
While you may have the misconception that Seoul Children's Grand Park is a 'kids only' place, there's more than meets the eye.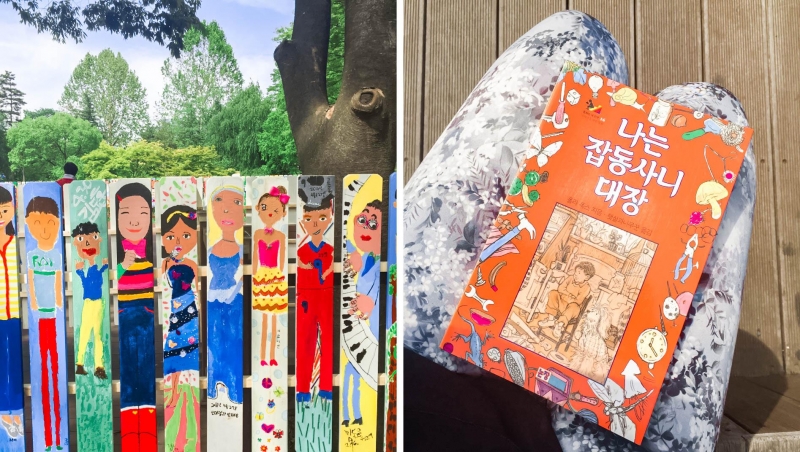 From a mini zoo to various themed meadows and gardens, Seoul Children's Grand Park is a huge recreational hub that spells 'heaven' for families and young adults alike. The spacious outdoor space is decorated with lovely cute doodles and has a cosy reading corner where popular fairy-tales and storybooks can be found.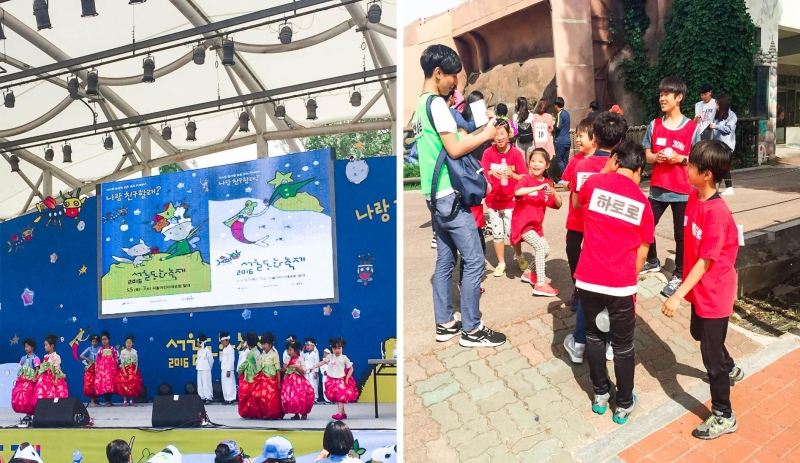 My trip there coincided with the Seoul Fairytale Festival 2016, held in conjunction with Children's Day. The atmosphere was festive – hordes of families were chattering away, adorable kids were performing a traditional dance at the amphitheatre, and others were squealing with excitement while playing the famous 'Running Man' nametag ripping game.
It was a heart-warming moment that made me all fuzzy inside. I came to realise how Singapore's work-centric culture is eating away the quality time we spend with our loved ones.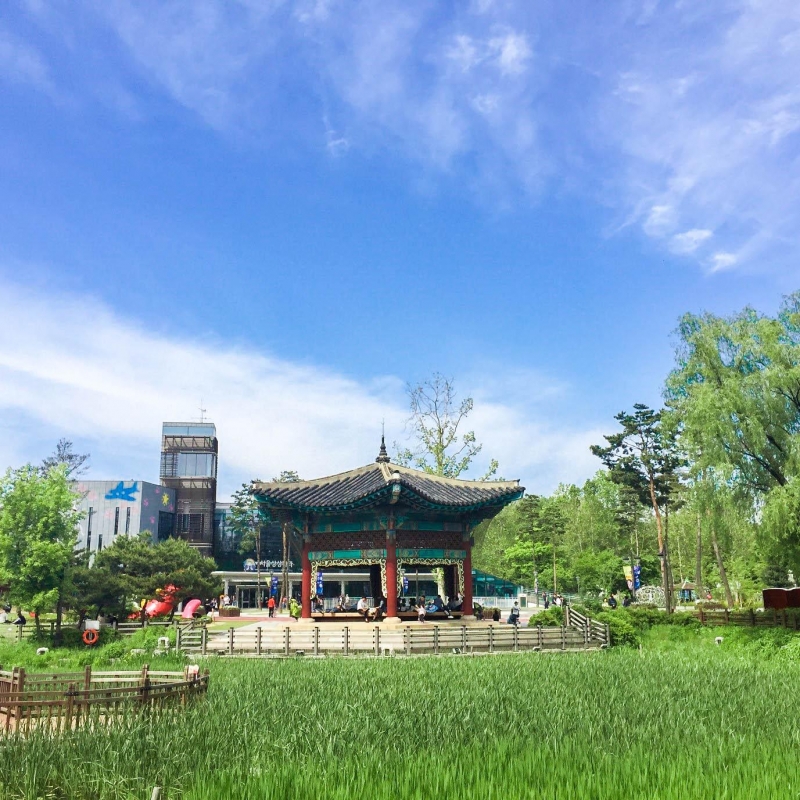 Stepping into its palace-like entrance, I was greeted with a fresh earthy smell and soft hues of lush greenery from tall trees to meadow-like grasses. A long walking path aligns the route to a traditional pavilion where people gather over conversations or lie down to bask in the relaxing moment. The children's museum is right behind the traditional pavilion.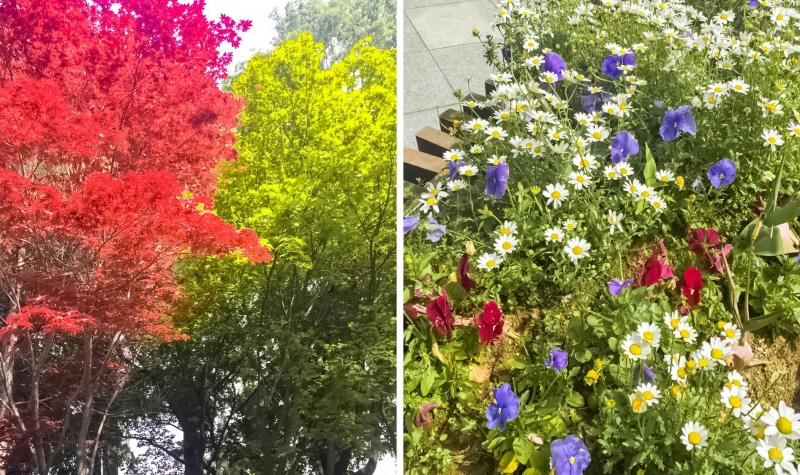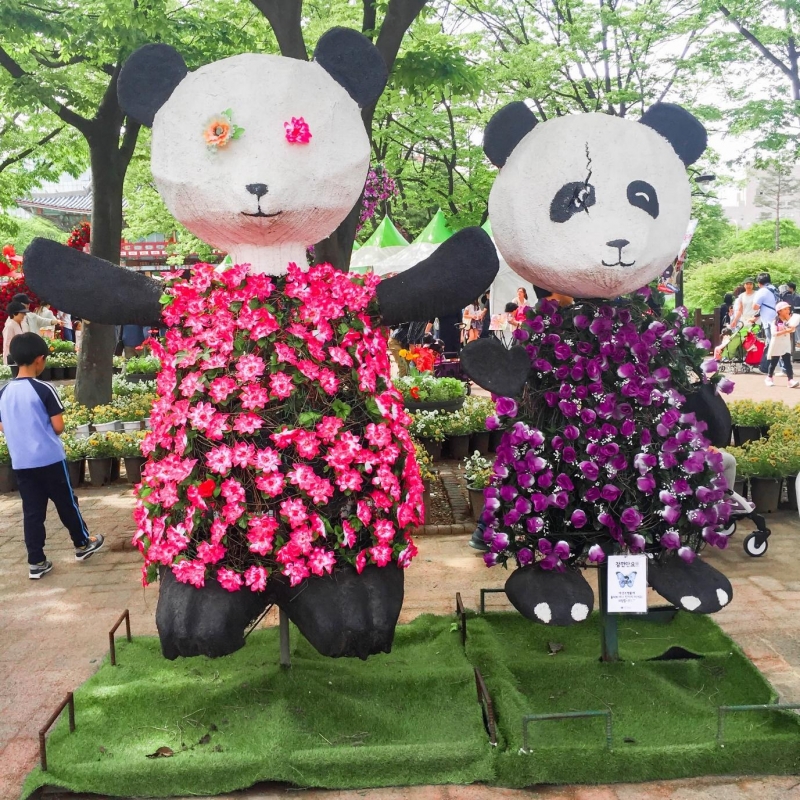 As it was spring when I visited, the park was like a painted rainbow-like canvas. Apple red foliage adorned the trees and colourful blooms ranging from pure white daisies to romantic red roses added eye-catching fall colours to the evergreen vegetation. Flowers were also creatively used as ornamental decorations for interesting sculptures.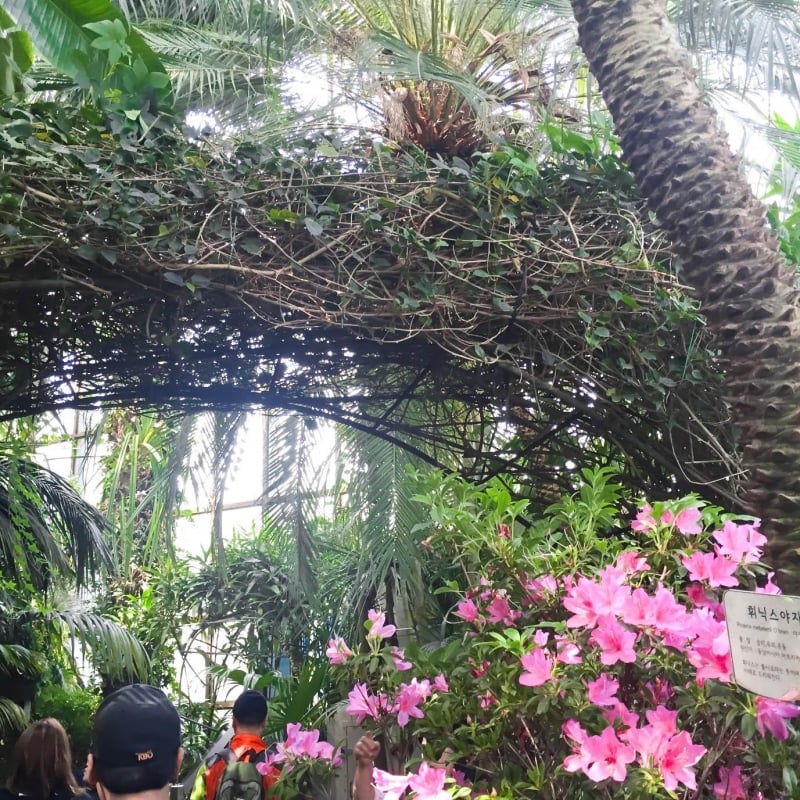 Now, what if you want to avoid the blazing hot sun? Fret not. Seoul Children's Grand Park offers distinct types of indoor botanical gardens ranging from thick rainforests and small wall hanging plants to colourful spring flower beds. 'I'm afraid of heat!' may no longer be a good excuse to not visit a park!
And if you're a budget traveller, you're in luck. Unlike Singapore's zoo with admission fee that's out to extort citizens, Seoul Children's Grand Park has a mini zoo that offers FREE ADMISSION!
Though not as extensive as Seoul's Zoo, you'll have a chance to get up-close with some of the most unique species ranging from leopards and elephants to baboons and fennel foxes! Skip Seoul Zoo, opt for this mini zoo. #travelhack
To end off the night with a blast, catch a captivating show of the musical and/or rainbow fountain, available every day (except Tuesday) from April to October!
Address: 216, Neungdong-ro, Gwangjin-gu, Seoul
How to get there: Take the subway to Children's Grand Park Station (Seoul Subway Line 7), Exit 1
2. Haneul Park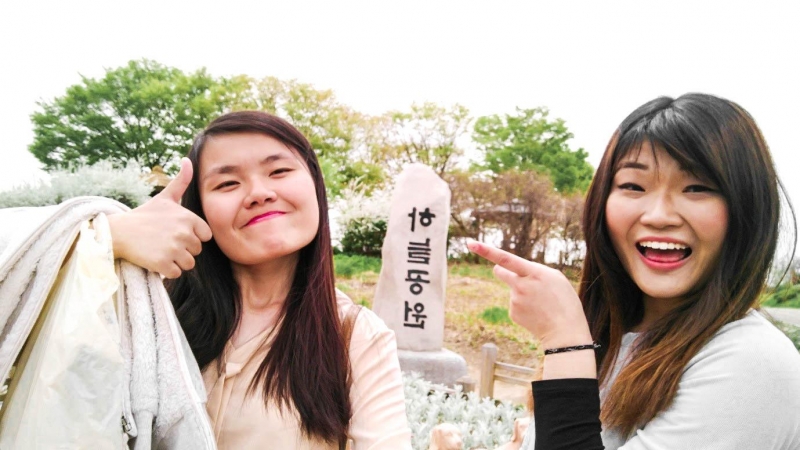 Highlights of Haneul Park
Walking trails: not your usual boring ones, read on!

Wooden swing benches

Dome-shaped observatory

Windmills
If you've had enough of the stereotypical trappings of urban living and are looking for some outer calm to restore your inner peace, Haneul Park should be on your bucket list!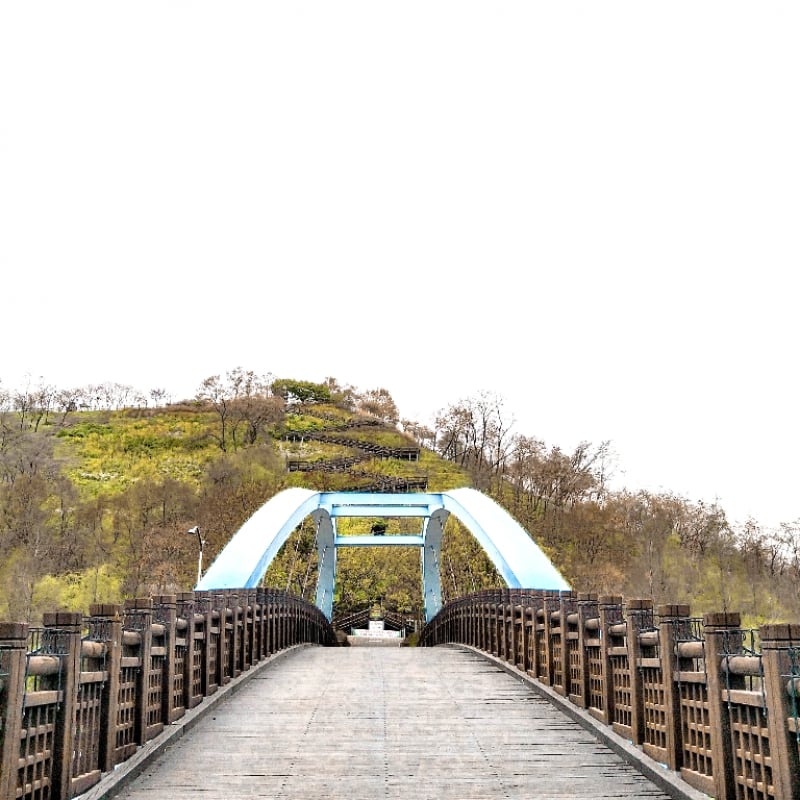 'Haneul Park' which literally translates to 'sky park', truly lives up to its name. Situated atop the highest plateau of World Cup Park, you'll get to feast your eyes on the 'oh-so-close' azure blue sky, and the unparalleled view overlooking World Cup Stadium, Han River and Mt. Bukhansan. All the tireless effort needed to climb the 291 steps was worthwhile.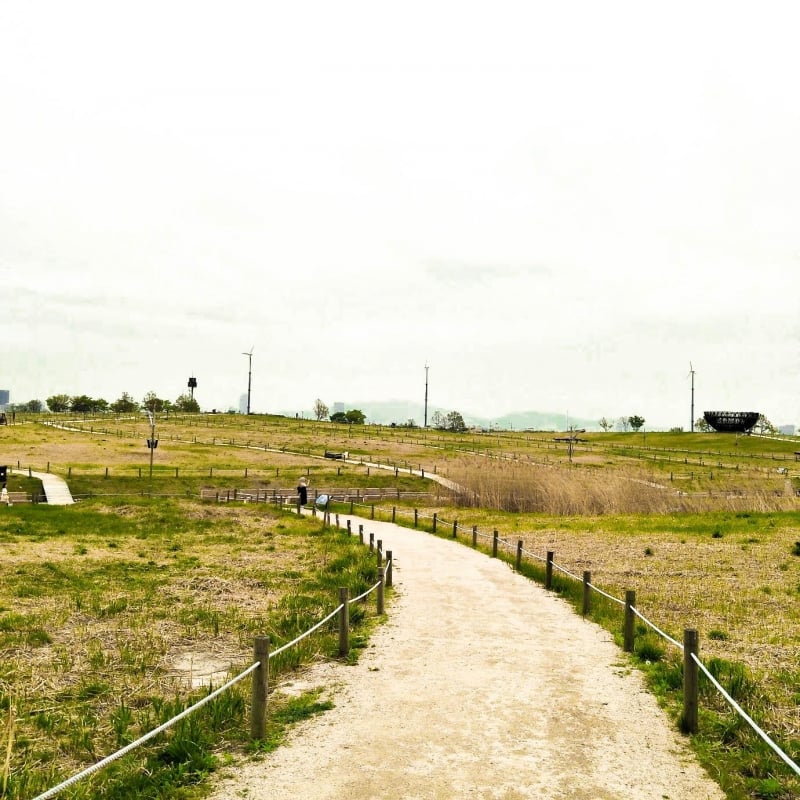 Previously a garbage landfill, Haneul Park was transformed into a vast grassland with hues of green buckwheat grasses and tall brown Eulalia grasses. As it was spring when I visited, the grasses were gently blowing against the chilly wind and some young buds could be seen sprouting through bare soil patches. There were also several windmills and a dome-shaped observatory for onlookers to get a panoramic city view. Best of all, the park has this enchanting wooden swing bench! Time to snap some photogenic shots!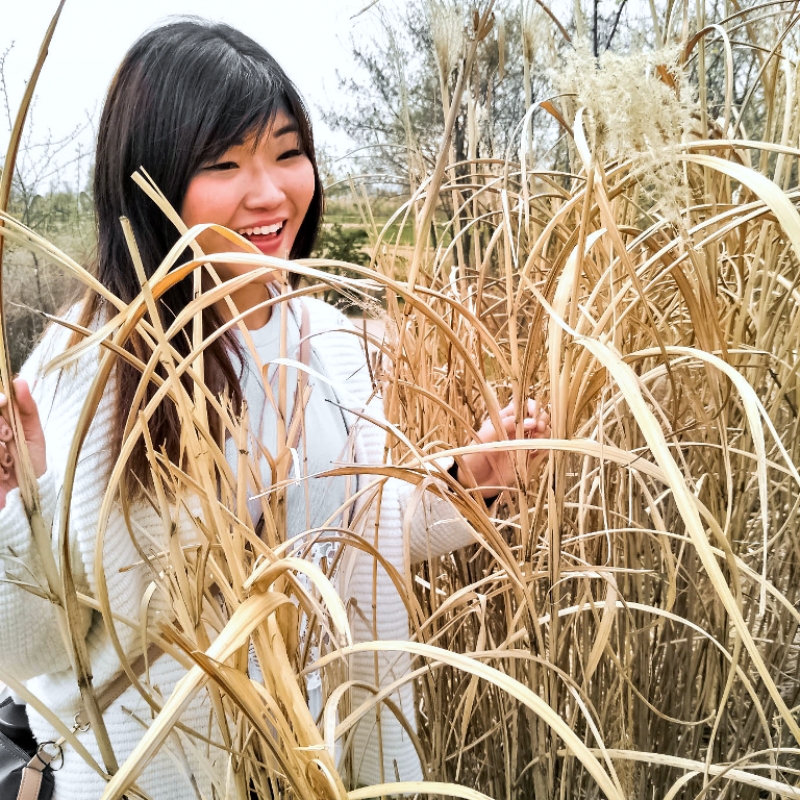 It's said that spring is not the best time to visit Haneul Park as Eulalia grasses are cleared off in the winter season. But what a stroke of serendipity when I found some that were still surviving well albeit being cordoned off.
All in all, Hanuel Park's beauty and serenity will take your breath away. If you're looking for some alone time, you can count on Haneul Park as the best to-go place.
Address: 487-48 Sangam-dong, Mapo-gu, Seoul, South Korea
How to get there: Take the subway to World Cup Stadium (Line 6, Exit 1). For the remaining route, you can reference from hellosihui.com which has detailed pictures and clear directions given!
A quick tip: the best time to visit is during autumn, between September to November. There's even a Seoul Eulalia Festival held every October when the grasses are in full bloom.
3. Songdo Central Park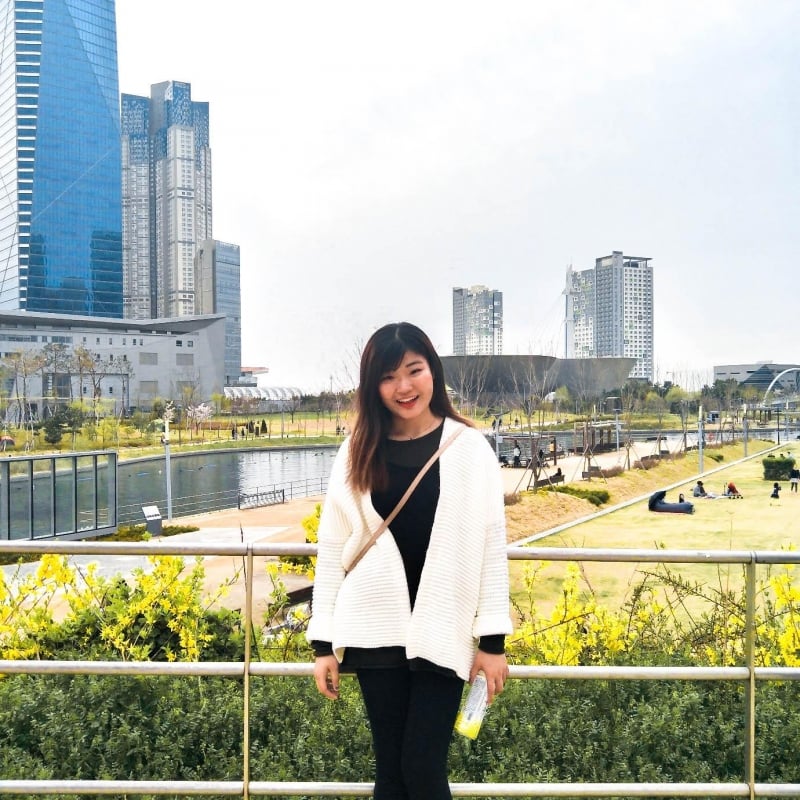 Highlights of Songdo Central Park
Tri-Bowl: Multi-complex culture and arts centre

Water activities: Water taxis, stand-up paddle boat, kayak, canoe and boating

Deer farm

Rabbit island

Songdo hanok village

Restaurants and cafes at Central Park Towers/NC Cube

Picnic spaces

Walking and cycling trails

Busking performances
If you're a die-hard fan of Korea's Song triplets – Daehan, Minguk and Manse – you'd be familiar with Songdo Central Park.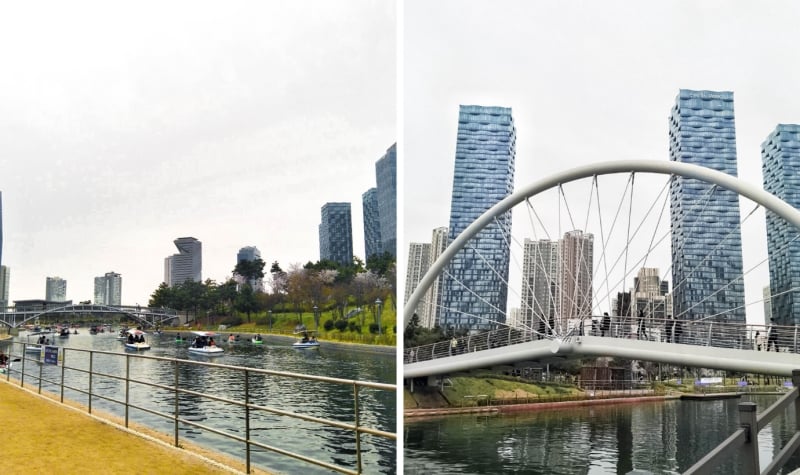 Nestled within crowded skyscrapers, Songdo Central Park is a beautiful juxtaposition between manmade structures and nature. Just like New York's Central Park, Songdo Central Park was deliberately built as an architectural centrepiece integral to Seoul's urban landscape. Everywhere I went, I was reminded of famous global hallmarks – a majestic bridge resembling one of Singapore's heritage bridges in Clarke Quay and a long stretch of man-made canal similar to Venice's waterways.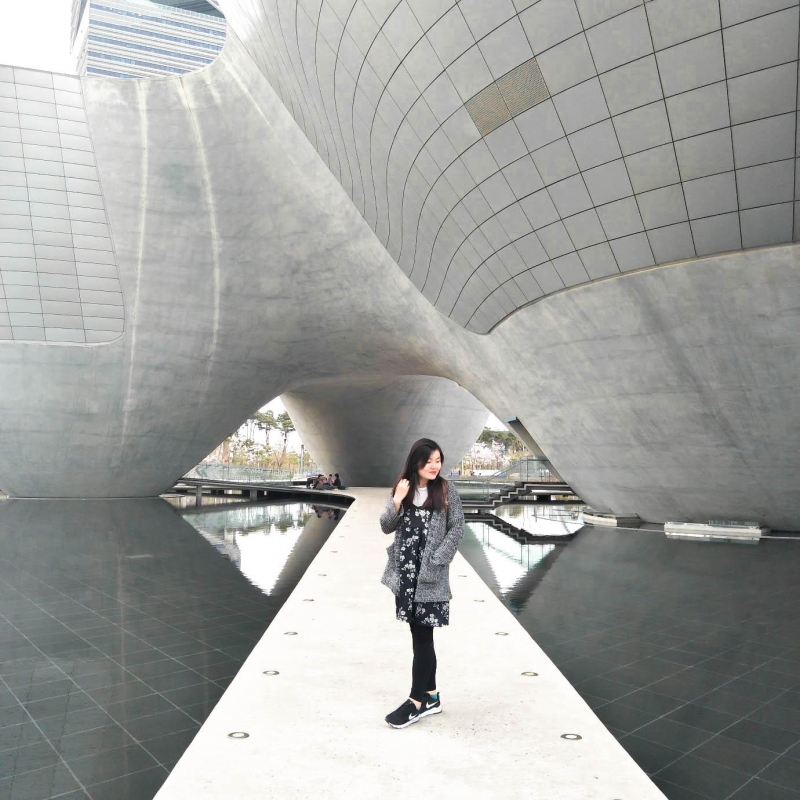 This iconic landmark of Songdo Central Park, Tri-Bowl, immediately caught my attention. Unlike cold, uniformed office buildings, this cluster of three bowl-shaped buildings is a unique, neo-futuristic culture and arts centre. With an interesting play of design elements like free curves, the bridge and the reflecting pond, it creates a beautiful illusion of the structure floating on water.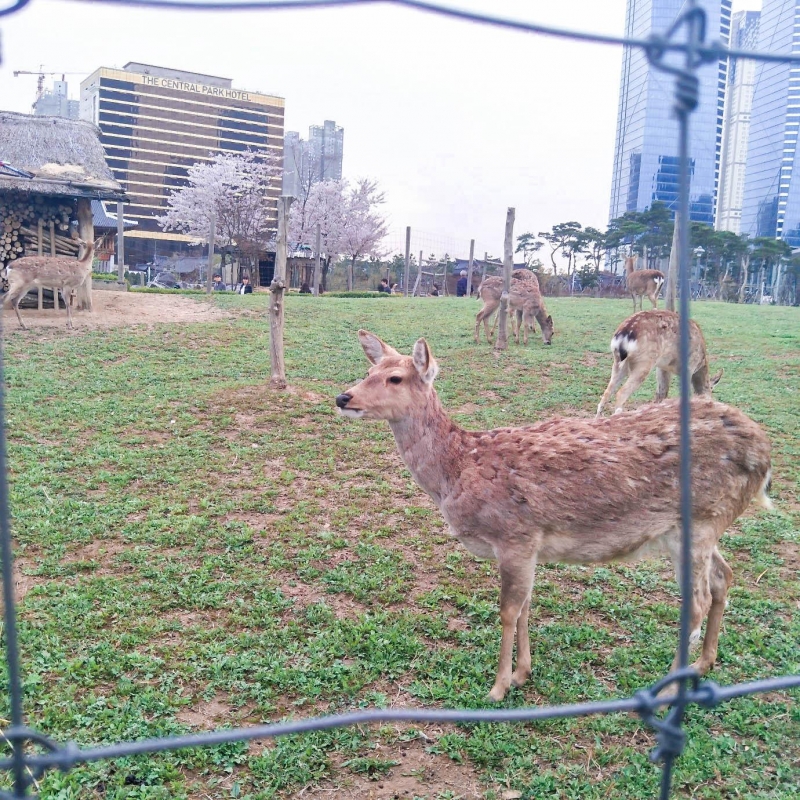 Every area is interestingly themed, from a rose garden meadow to a small deer farm and a rabbit island. After enjoying a sumptuous picnic with your loved ones, you can choose to tandem bike or kayak around the park. There are endless things to do to fill up your entire afternoon!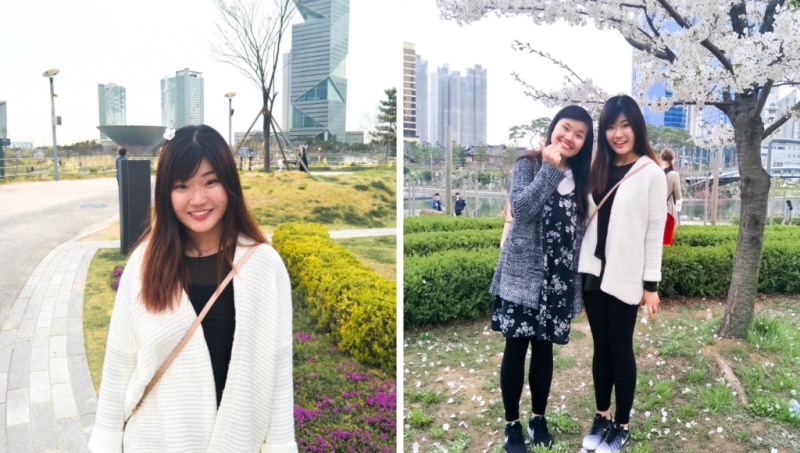 Ushering out the splendour of spring, my visit to Korea in late April was rather untimely. Being quite upset for not having sighted any cherry blossoms, it was a great surprise when I saw this canopy of springtime blooms and some withered white cherry blossoms. Seeing how the locals styled their hair with the cherry blossoms, I took a small delicate flower from the ground and disguised it as my new sakura hairpin. Haha!
Overall, Songdo Central Park is a perfect temporary respite to soak in the quiet nature and slow-paced life. Oh, did I mention that you can even watch busking performances here?
Address: 196 Technopark-ro, Songdo-dong, Yeonsu-gu, Incheon, South Korea
How to get there: Take the subway to Central Park Station (Incheon Line 1, Exit 4). Once you exit, look for the canal that runs through the park. It is opposite a cluster of odd-looking buildings right in front. OR Take the subway to Incheon National University (Incheon Line 1, Exit 4). Walk straight for approximately 500m and the park is on your left.
4. Seoul Forest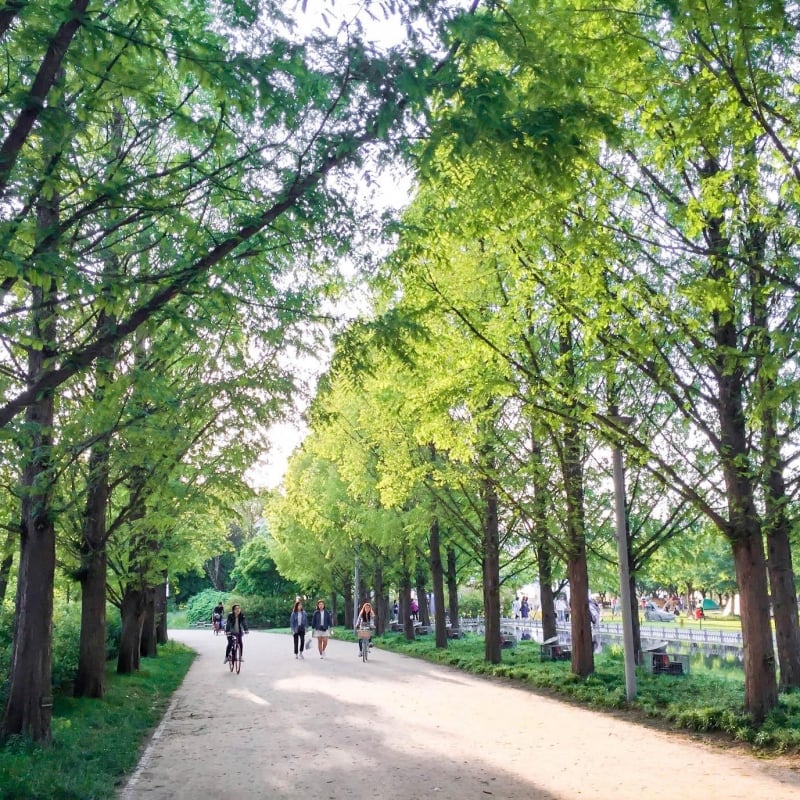 Highlights of Seoul Forest
Decorative flower beds and various themed flower gardens

Deer park and other animal-viewing corners (e.g. mandarin ducks)

Skate park

Kids' playground

Butterfly and insect garden

Water play areas

Walking and cycling trails

Bonus: Understand Avenue
Koreans must have a deep affection for green spaces and social hubs in the urban cityscape. Besides Songdo Park, Seoul Forest is another magnificent park said to be replicated from New York's Central Park.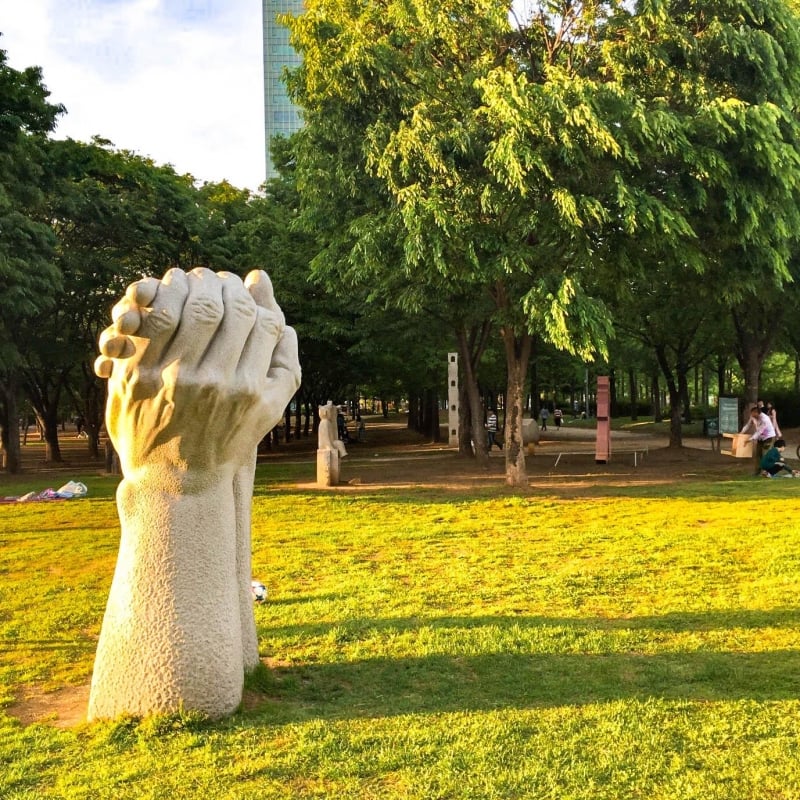 Contrary to its name, Seoul Forest is not a very forested area like that of the Amazon Rainforest. Once a royal hunting ground and a military inspection facility, Seoul Forest features five specially-themed districts – Cultural Art Park, Ecological Forest, Nature Experiencing Studying Field, Wetlands Ecological field and Han River Waterside Park. You can imagine how BIG the park is.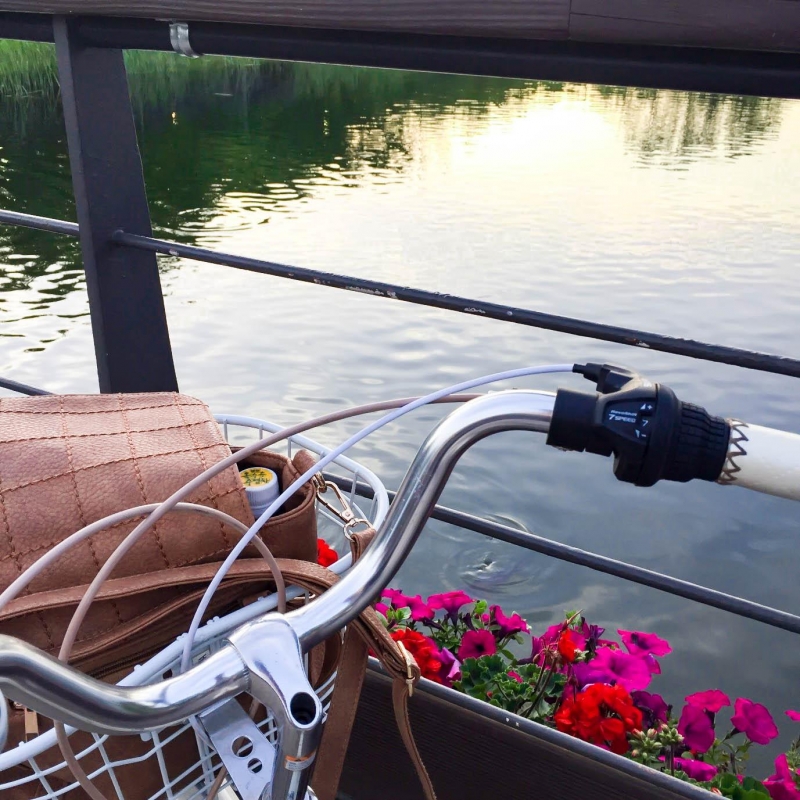 I realise that every park in Seoul has its own charm; with unexpected surprises popping up at every corner I cycled to.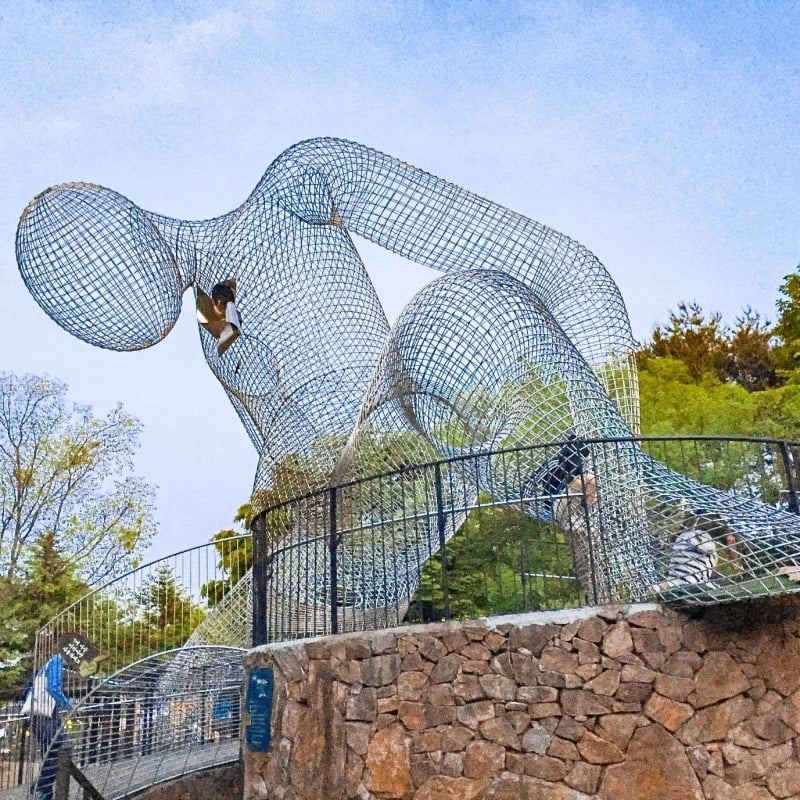 Instead of merely putting clusters of green foliage and wooded areas together, Seoul Forest boasts of a unique sculptural playground, artistic installations and sculptures, water fountains, a butterfly house, a deer park and miles of cycling paths.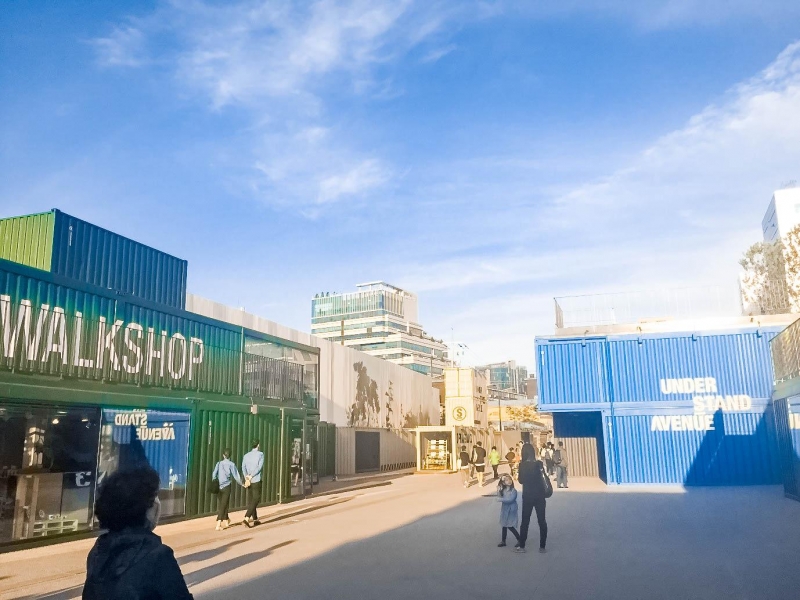 Also, before reaching Seoul Forest, you'll pass by a street lined with 115 eye-catching shipping containers. More than just trendy eateries, this complex is an event and cultural space for budding local entrepreneurs. Think Common Ground is too mainstream? Drop by this hipster shopping mall – Understand Avenue.
If you're looking for something less crowded than Seoul Children's Grand Park but livelier than Haneul Park, I'll strongly recommend Seoul Forest!
Address: 273, Ttukseom-ro, Seongdong-gu, Seoul
How to get there: Take the subway to Seoul Forest Station (Bundang Line, Exit 3). Take 5 mins walk to Seoul Forest.
Truly, there's no better place to visit than local parks in Seoul to experience its authentic family-oriented culture. Skip café-hopping for a day and try park-hopping!