Singapore's Land Transport Authority has announced an increase in causeway toll charges to match Malaysia's hike. The new charges, effective October 1, 2014, will see commuters paying almost triple the amount of the current toll charges.
The new toll charges will bring that of cars from SGD1.20 to SGD3.80, and that of vans and light goods vehicles from SGD1.90 to SGD5.80. Taxis and buses are also affected, with charges going up to SGD1 and SGD3.10.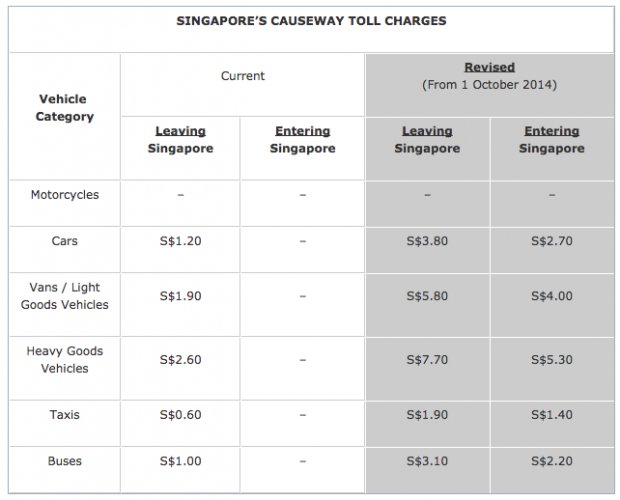 Image credits: LTA
Work aside, with this increase, we wonder if it is still worth it to shuttle between these two states over weekends for leisure purposes. Not sure about you, but we're definitely going to cut down on our trips. Thoughts?