While many parts of the world celebrate new trends and popular culture hailing from Japan thanks to globalisation, the Japanese tradition occasionally deeper roots. Taipei is a prime example, as the Japanese occupied the island from 1895 to 1945. Half a century of Japanese life on Taiwan has, of course, left its mark in terms of culture and food.  The cultural influences of Japan in Taipei run deep and are worth exploring. Some of it remains until today and can be seen in Taipei's Zhongzheng district. In search of sushi, shophouses, and traditional izakayas, we went on a trip to Japantown in Taipei.
In search of sushi, shophouses, and traditional izakayas, we went on a trip to Japantown in Taipei.
Qidong Street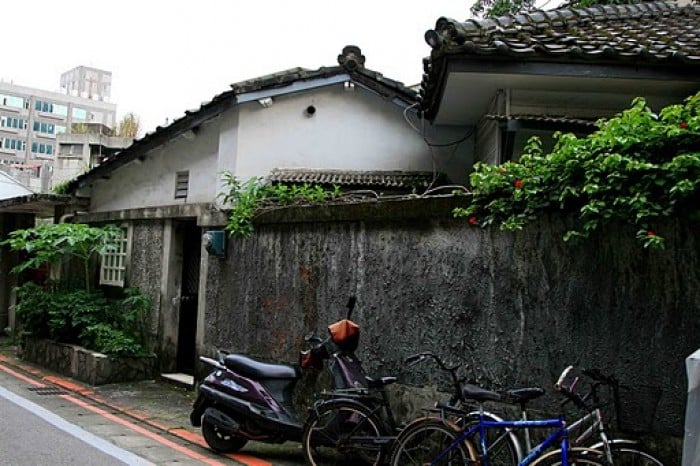 Image credit: Chen Yunling
Qidong Street, located a few minutes walk from the Zhongxiao Xinsheng MRT station in the heart of modern Taipei, is home to Japanese architecture. Before the Japanese arrived in Taiwan, the residential area was filled with the homes of civil servants. During the occupation, especially between the 1920s and 1940s, the Japanese constructed houses in a very distinctive architectural style.
The houses have since not been altered and therefore remain unmatched in all of Taipei. Many houses are well preserved, still showcasing porches, doors, interior and sculptured gardens. The area features in total more than 2,000 wooden structures that were built by the Japanese.
Nighttime pleasures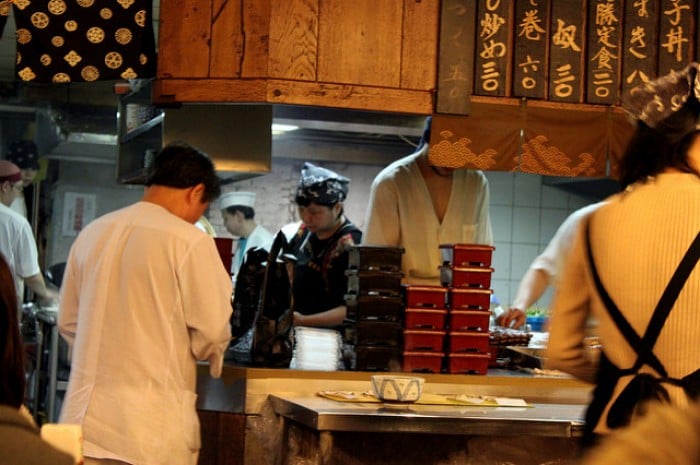 Image credit: Jonathan Crow
While perhaps the first half of the 20th century wasn't the best in history for Taiwan, the Japanese influence has left locals with an appreciation for sushi and izakayas. More than 65 years after the end of the occupation, Japantown still exists and is filled with small restaurants and bars, making it an ideal nightlife area.
A good place to start is Hizenya, which is located in a small alley in the Zhongshan district (No. 13-2, Alley 121, Sec 1, Zhongshan North Road). Arriving at the restaurant, one is easily transported to Japan, as the wooden outside and the signs will remind you of a similar experience you might have had in Japan. Entering the shop, you encounter the chefs in the open-style kitchen and some of the best unagi in Taipei. If eel isn't your favourite, you might want to opt for a pork katzu don or some of the teishoku sets.
Hizenya gets busy in the evening – arrive early in order to beat the salarymen crowd.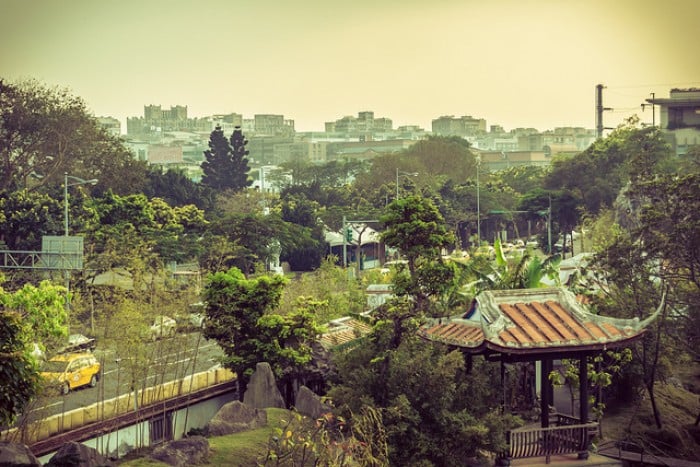 Image credit: Alexander Synaptic
Roaming the streets
I love roaming the streets. What better place to do it, then in small alleys without traffic and haste? Head to Tianjin Street and explore the alleyways branching off into different directions. Strolling around the neighbourhood, you will encounter a dozen or so Japanese restaurants and izakaya-style bars. I truly recommend going before sunset and seeing the area change from daylight to evening.
On my way through the neighbourhood, I came across the following choices below.
No. 24 in Lane 121, Section 1, Zhongshan North Road, is a small counter restaurant, offering direct interaction with the chefs. Watch your food being cooked on the teppan, while trying some of their extensive sake selection. This small establishment isn't pretentious in any sense, but has quality service and serves food Japanese-style.
Just around the corner at No. 44 on Nanjing East Road is another cosy restaurant that immediately attracted my attention. I am a big fanatic when it comes to okonomiyaki. Although I prefer the Hiroshima-style, I was very happy with the Kansai-style okon, served in this restaurant. As I had been eating quite a lot already I could only go for a second dish – tofu salad, which was wonderful too.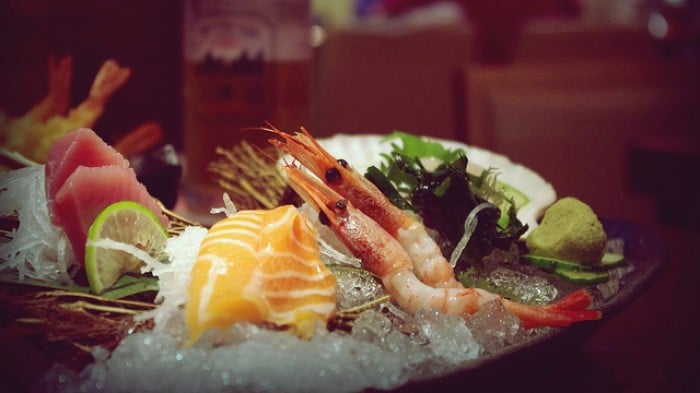 Image credit: [email protected]
Drinks and Dinner
People in Taipei are generally very friendly, but the service at most Japanese restaurants are immaculate. If you are interested in all of that as well as some drinks, I recommend you to visit Bochibochi Bar, which has quality food and an extensive wine and drinks menu. 
Parallel to the east of Tianjin Street is Linsen North Road, which offers a few more colonial buildings, stemming from the Japanese occupation. Although filled with bars and restaurants, there are also other relics of the Japanese to be found.
The smaller allies are also populated with brothels. So be aware of where you enter. What might seem like a nice lady inviting you to a bar, might actually be a hostess service. However, I believe you will get the difference.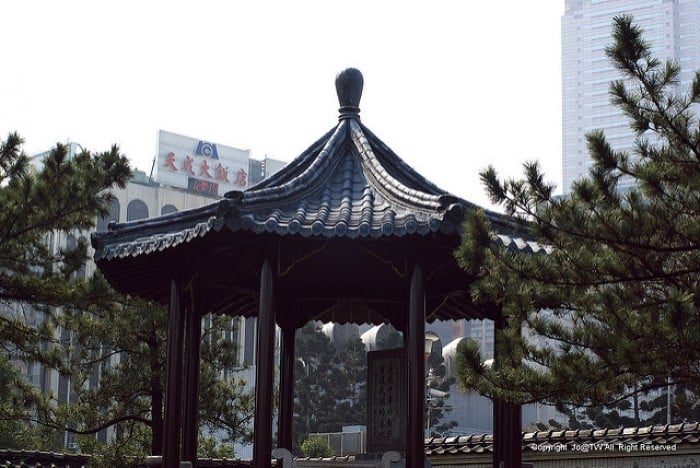 Image credit: Jo 
Enjoy Japantown! I know I did.