There have been times when as a solo traveller, I couldn't make the best out of my trip due to the lack of practical guidance about the place available on the internet. Ipoh is one such place. Although it is quite an easy town to get around, there are few things which I wished I knew before coming on my very short trip to this city. Therefore, I want to share my Ipoh experience with solo travellers who are also the first timers in this charming town.
1. Stay in the old town of Ipoh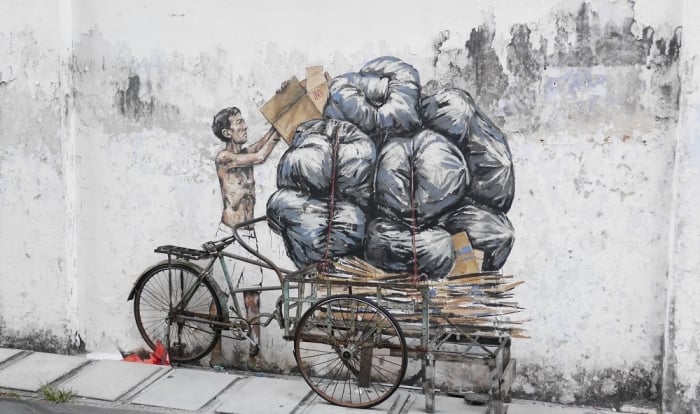 Wall art in the old town of Ipoh. Image credit: Aditi Mittal
Staying in the centre of the city has to be your obvious choice if travelling solo because everything important is nearby. The railway and bus stations are only 10-15 mins walk away. You can easily take a walk in the heritage area at your pace. Don't forget to check out the impressive wall art in the back alleys of the old town.
Also, it is important to know that signature dishes at few famous old shops such as Kai See Hor Fun at Thean Chun and beancurd at Funny Mountain Soya Bean get sold out by noon. Yes, noon! Fortunately, I was staying nearby and didn't miss a thing.
2. Don't be intimidated by the public transport
The tourist sites in Ipoh are not concentrated, they are all scattered in different directions. You may face issues if you don't speak Malay but this should not deter you from taking the public transport which I figured out only on the last day of my trip. I know Uber has taken the world by storm but don't let public transportation go redundant when it is affordable and easily accessible.
The cave temples and the cultural village of Gopeng can be reached by public bus services run by Perak Transit. All you need to do is go to Medan Kidd Bus Station which is located next to the Railway Station and find the right bus. You will be spending less than RM 3 on these rides as opposed to the private taxi.
For your convenience here are the bus numbers:
Gopeng

: Bus No.66 to Kampar

Sam Poh Tong Temple

: Same Bus 66 (Sam Poh Tong, Ling Sen Tong and Nam Tin Ton, all three are located next to each other).

Perak Cave Temple

: Bus No. 35 to Kuala Kangsar
Check out Perak Transit site for information on schedules and routes.
3. Double check the outdated information on the internet before you go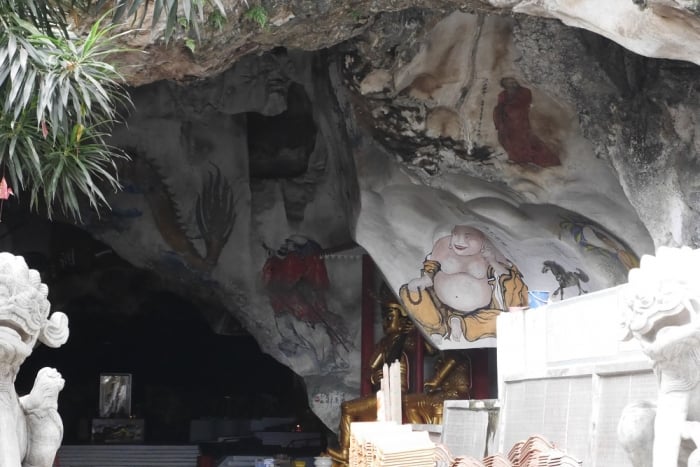 Murals of the Perak Cave Temple taken from outside as the gates were closed. Image credit: Aditi Mittal
It is very much possible that you'll have a list of places to go in Ipoh collected from different sources on the internet but it is best to call them directly and confirm their opening timings. It is upsetting to go all the way in the scorching afternoon only to find the place closed. For instance, Qing Xin Ling Leisure and Cultural Village which is located behind the Kek Lok Tong Temple was temporarily closed for renovation; the website has not been updated since 2016.
The opening timings of cave temples as mentioned on various sources on the internet are not precise, and few temples were closed even during their opening timings for no reason. I suggest it is better to visit these places in the late morning to avoid disappointment.
4. Don't waste your day time as shops shut early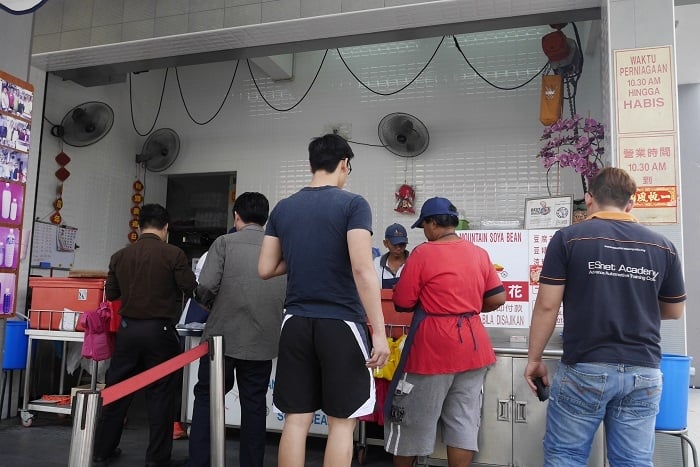 The queue outside Funny Mountain at 10.30. Image credit: Aditi Mittal
If you are coming from Kuala Lumpur, Ipoh might just shock you with its laid-back attitude. I wish someone had told me this earlier but as a matter of fact, if you are going on a food trail in Old Ipoh, which you definitely will then hurry up; almost all the traditional shops shut by 3-4pm.
As usual, I went out for dinner around 7pm with my long list of food-to-try, and I struggled to find one local shop opened. Finally, I had to settle for a café serving western cuisine.
5. Dress appropriately in the Kampung
If you are venturing out of Ipoh to experience Kampung lifestyle in Kuala Kangsar or Batu Gajah on your own, it is best to dress conservatively to respect the belief system and lifestyle of the people in these areas. I was ignorant and visited a traditional Malay home in a small village of Kuala Kangsar in my knee length skirt, but soon I sensed the awkwardness among the older generation, and I chose to change my clothes suitable for the setting. People will appreciate your gesture, and you'll have a deeper experience in the place.
I hope these tips will help you to plan your day efficiently making sure that you tick everything on your bucket list.