Ditch the guidebook for your next trip to Taiwan. Beyond obvious tourist attractions, Taiwan offers some of the most magical and unthinkable travel experiences you can have – from waterfall jumping at natural pools to cruising through scenic roads, spending tranquil nights stargazing and even having your love life predicted by a trusty (or not) ol' fortune teller.
So forget the common Taiwan travel tips like "feast away at Shilin Night Market" and "visit Taipei 101". Instead, here's a list of activities to conquer during your next trip.
1. Snorkel in the clearest of waters at Bai Sha Wan, Kenting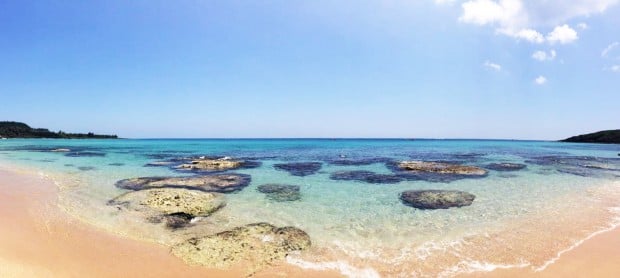 We're familiar with Kenting as Taiwan's to-go destination for the perfect tropical retreat. Nested along the southern coast of Taiwan, Kenting is home to several beaches, the most popular ones being Kenting Beach and Nanwan Beach. But nobody wants a beach vacation with hordes of people everywhere.
Bai Sha Wan is a lesser known beach in Kenting, stripped away from the hustle and bustle of Kenting Town. I mean, look at this panoramic photo I managed to snap without pesky tourists standing in my way.
Bai Sha Wan is not only a quiet paradise, it is also a beauty of its own. Having some of the clearest waters in Kenting, it makes the perfect place to snorkel. Also, with little crowd, the rental of equipments and services for such water activities are always available.
2. Soak in the wild hot springs at Wu Lai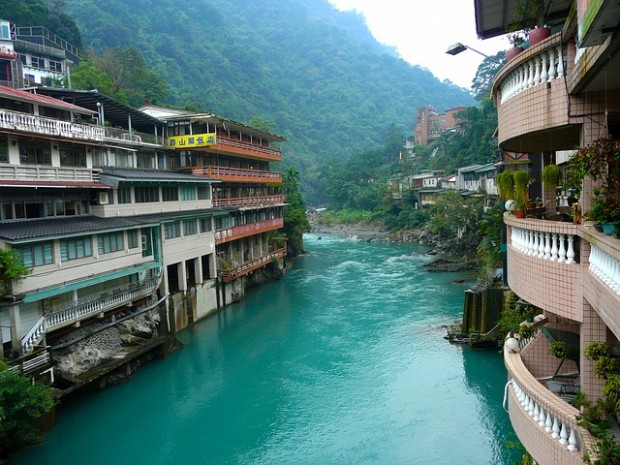 Image credit: Sharonang
There are hot springs, and there's Wu Lai's wild mountainside hot springs – hot springs lying by the river and directly channelled from the steaming rocks beneath. Taiwan has several popular hot springs locations, with many of them situated indoors. But why coop yourself within four walls when this…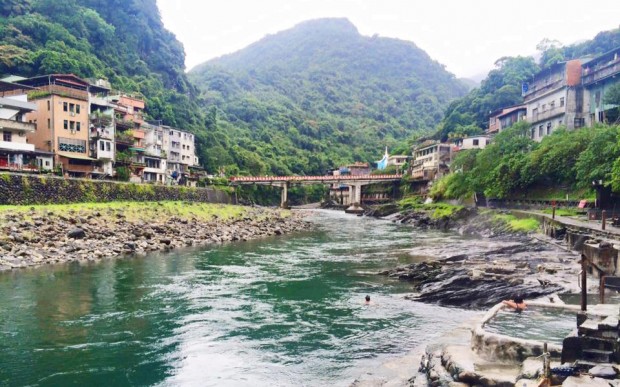 …is the view you can indulge in as you spend your afternoon soaking away.
3. Zorb your way down a hill in Kenting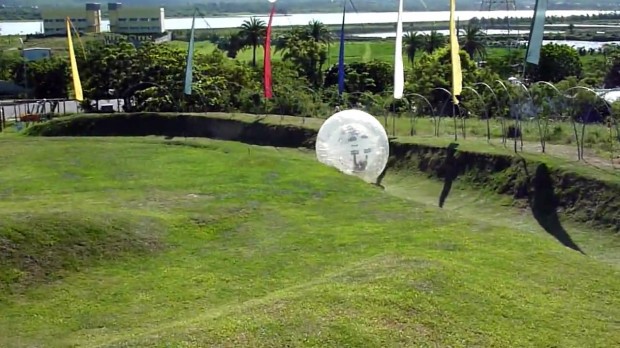 Image credit: ecstacy1120
Kenting is truly a town for the adventurous. Besides your usual beach activities and watersports, you can also try out Zorbing (basically, rolling down a hill in a hamster ball), riding an ATV through Kenting's forest, paintball and many more.
Note: these activities are held at 哈利波特草地飛球場.
4. Embark on an epic road trip
From the country's highest road with an altitude of over 3000 metres…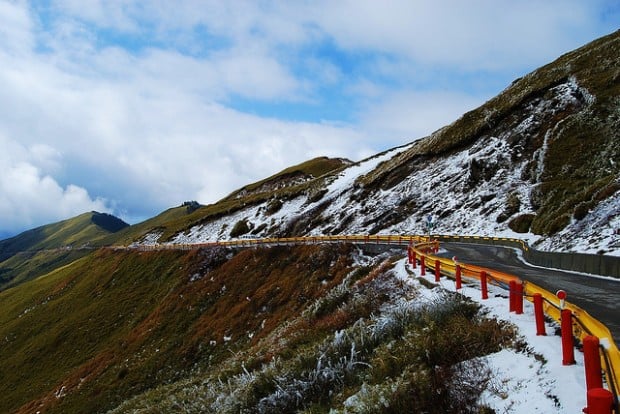 Image credits: Pa Chun Chen
… and insanely narrow roads through dense forests…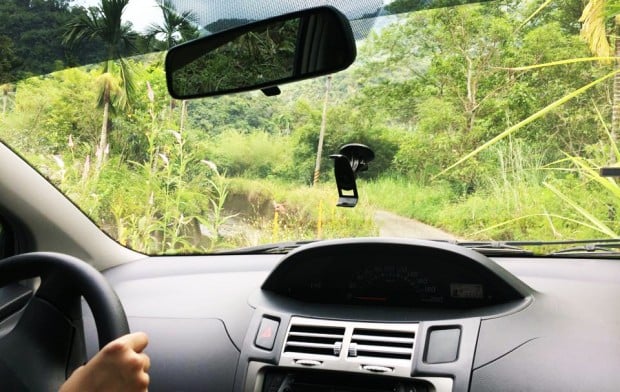 …to some of the most picturesque roads in the world,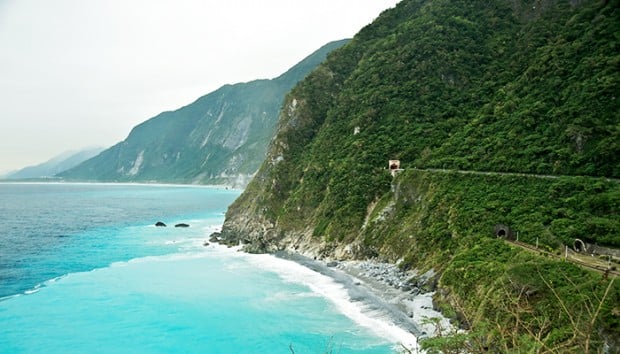 Image credits: Fred Hsu
Taiwan is possibly one of Asia's most road trip-friendly countries. Breathtaking views aside, a Taiwan road trip can bring you to some of the most secluded and enthralling secret destinations. Also, the traffic system in Taiwan is efficient and relatively safe, so you don't have to worry about congestion or aggressive drivers on the road.
Note: Vehicles in Taiwan operate using the left-hand drive. But fret not, getting used to it will only take a while. Just don't get too taken away by the sceneries and lose your focus.
5. Trek through the breathtaking Maolin forestry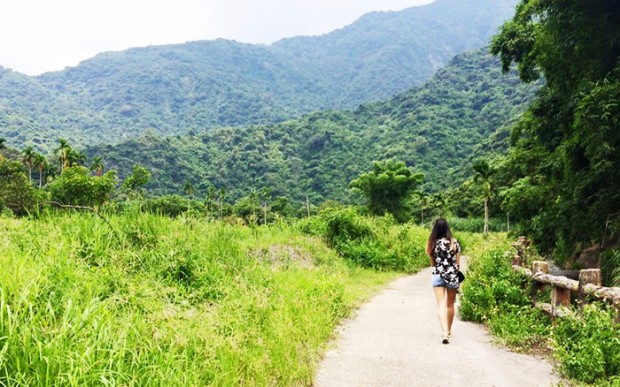 For its sizeable expanse over Taiwan's geographical area, Maolin sure is an under-visited site. In addition to scenic views of towering mountains, Maolin boasts many other impressive natural features – waterfalls, gorges, mountain streams, hot springs and an abundance of greenery and wildlife.
6. Followed by a jump into its valley waterfalls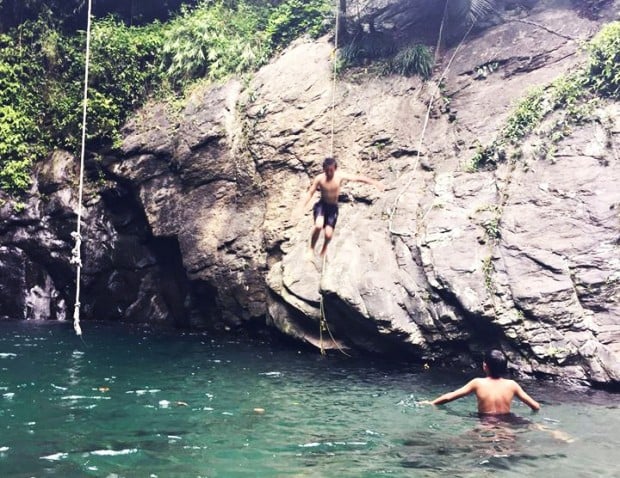 As mentioned, Maolin is home to several waterfalls and a handful of them are made accessible to the public. And of course, there's no better way to conclude your trek than with an enticing dip, or if you're up for it, a leap into the cooling waters of the cascading falls.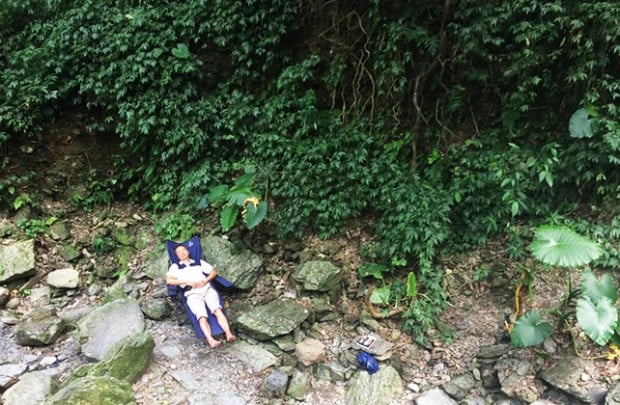 If chilling in the water isn't your thing, there are plenty of other things you can do by the waterfalls, whether it's catching a rejuvenating shut-eye or even having a steamboat feast. Bizarre as it sounds, I actually witnessed a group of locals doing it – from washing their raw vegetables in the water to setting up a fully functional steamboat by the water banks.
7. Scuba dive alongside hammerhead sharks on Green Island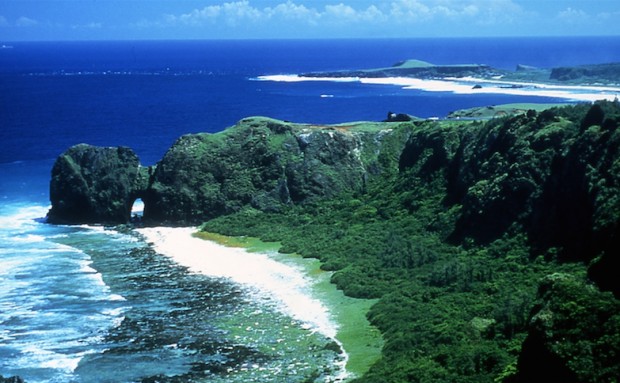 Image credit: Taiwan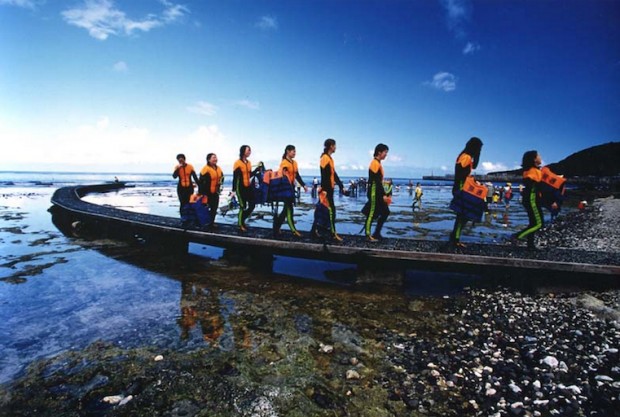 Image credit: Taiwan
When we think of attractions in Taiwan to visit, Green Island (綠島) is definitely not the first thing that comes to our minds. However, it sure deserves more attention that it's been getting. It is the place to scoot to if you wish to escape the overwhelming cities in Taiwan's main island.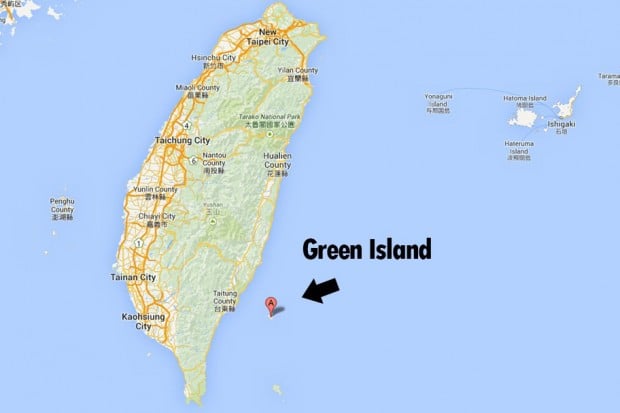 Don't be fooled its measly-looking land size, Green Island has an impressive range of activities available for travellers to make that ultimate day-trip. Dive and snorkel among some of Taiwan's most well-preserved coral reefs, soak in Taiwan's only saltwater hot spring, and marvel at the island's beautiful lighthouse.
8. Empty out your wallet at Wufenpu Wholesale Market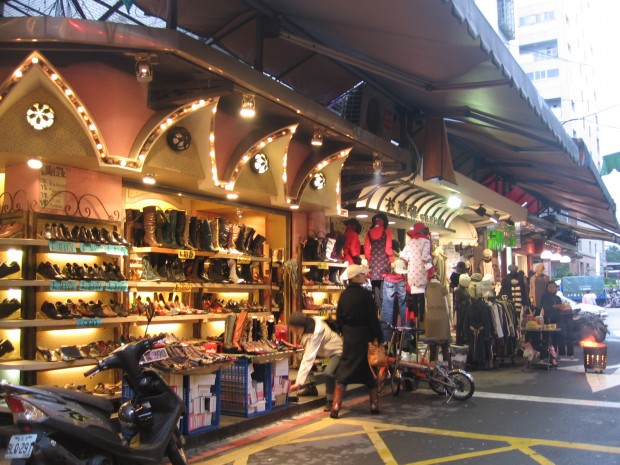 Image credit: Sengkang
All true-blue shopaholics know that when it comes to shopping, the real deal lies in scouring through racks of discounted garments at wholesale markets. Wufenpu is Taiwan's largest and most popular wholesale market, and is a favourite among travellers and locals alike. Many online apparel store owners even obtain their stocks regularly from Wufenpu.
The entire area can be a confusing maze, so comb the rows systematically to make the most out of your shopping frenzy.
9. Spend a night or two with Taiwanese aboriginals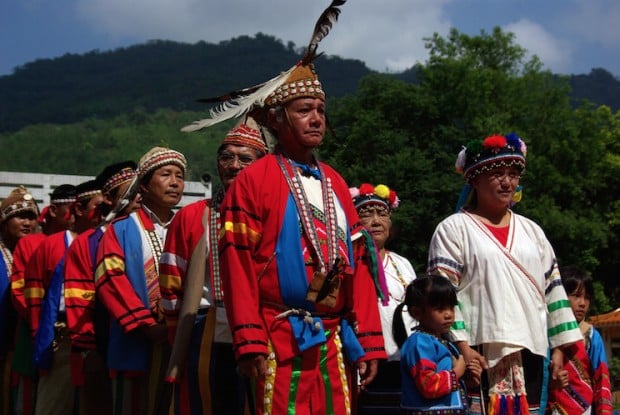 Image credits: Namasia
Skip the tourists-tailored Aboriginal cultural museums and opt for a homestay in an indigenous village to learn the way of lives of these tribes in an intimate fashion. There are many of such welcoming tribes scattered all over Taiwan, such as Wu Lai, Wu Tai and Chia Yi County.
Note: Certain villages require a mountain permit for entrance, and this can be easily applied for at any foreign-affairs police station.
10. Have your love life examined by a fortune teller
Image credit: Maksim
But of course, only remember the good things.
11. Have some woolly fun with free-roaming sheep at Cing Jing Farm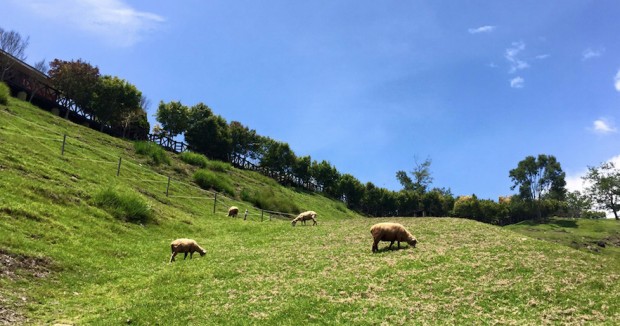 Image credit: Carrie Kellenberger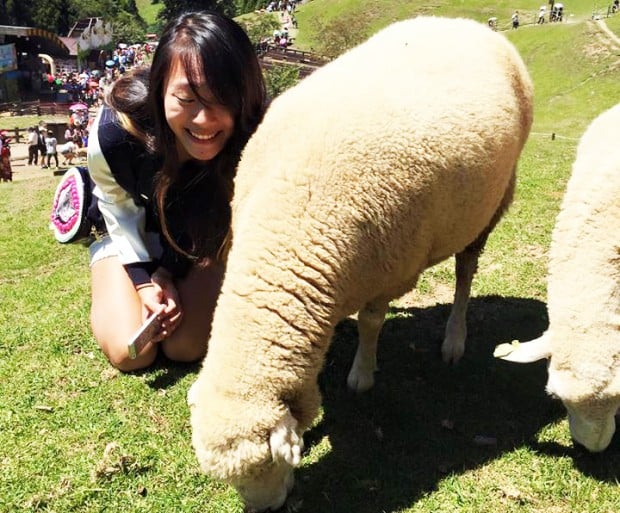 Who needs zoos and enclosures when there are free-roaming fluffy sheep all around? Sadly, I came to realise that sheep aren't the most affectionate animals around. Beneath their smiley faces and adorable coats of wool, they pretty much only hang out with you when there's food. Nonetheless, getting up close and personal with a gazillion grazing sheep is still something to experience.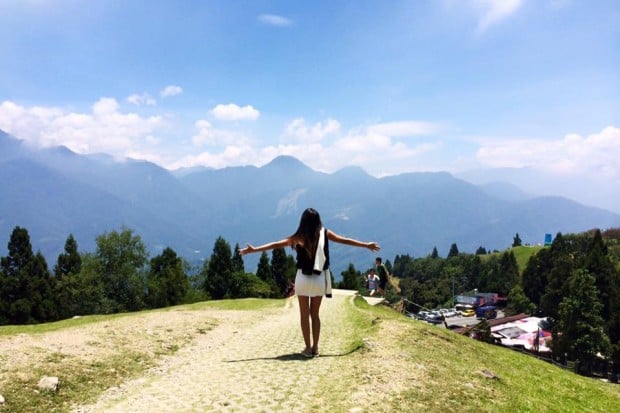 These furry friends aside, Cing Jing is a remarkably beautiful place of its own. Located atop a mountain scaling an altitude of over 1,500 metres, it makes a perfect escapade from the city chaos.
12. Rent a scooter and breeze through the streets of Taiwan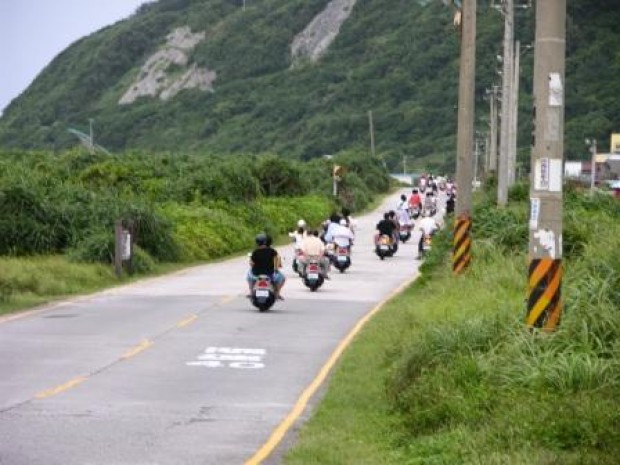 Image credit: Carrie Kellenberger
The best way to explore Taiwan is definitely on a scooter. It isn't the safest option, but it can save you lots of time and bring you to the most remote areas where foot and public transport can't.
13. Stargaze the night away at Nan Tou

Image credit: Cpami
Stargazing isn't on most travellers' to-do lists when in Taiwan, but this unconventional activity is going to make your trip so much more magical. Stargazing tours are often conducted by local guides who drive travellers to stargazing sites, where you'll form some of the most enthralling memories of your trip.
Cing Jing at Nan Tou is a popular site for stargazing due to its high altitude. So if you happen to visit Cing Jing, be sure to set aside a night or two for some serious stargazing.
Now that you're all geared up with these possible activities for your next Taiwan trip, go forth and have that one epic vacation beyond the norms of street food and Taipei 101.