Japan will never fail to fascinate with their advanced technology, incredibly polite citizens, spotless streets and world-renowned manga (Japanese-style comics). Animes like Ghost in the Shell, Fullmetal Alchemist, and Detective Conan have gained steady followings with fans from all over the world. Thousands of fans flock to Japan every year to get their hands on exclusive merchandise, participate in cosplay events and witness the architecture and sceneries from their favourite animes.
We've sussed out the top places to visit in Tokyo so that you can get straight to all things anime and manga. Ready otakus? Let's go!
Gundam Base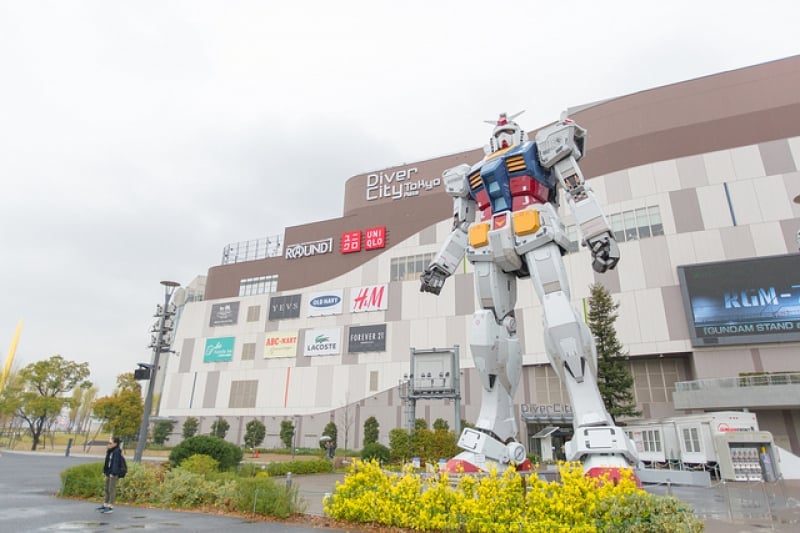 Let's kick things off with one of the oldest and most popular animes till date, Gundam! Dating back to 1979, Gundam Base serves as both a museum and a merchandise store. Anime fans will be in heaven as they relive and explore the series' rich history. The Gundam Base features an array of the Gundam spin-offs, including Gundam Seed, Mobile Suit Gundam, and Gundam Unicorn. There's even a 19.7-metre tall Gundam Unicorn statue that has replaced the original RX-78-2 Gundam. Unicorn Gundam features an automatic transformation from the unicorn mode to the destroy mode, which triggers the head, shoulders, front skirts, and knee armor to switch between modes.
You will also be thrilled to know that an extensive selection of over 2,000 Gunpla products are available here, including reissued older Gunpla models from the 1980s-1990s, and you can even observe how these model kits are made. There are plenty of photo opportunities too, as you journey through Gundam Base. This will truly be a nostalgic trip for those who have been following this classic anime since its first release.
Address: Diver City Tokyo Plaza 7F, 1-1-10 Aomi, Koto 135-0064, Tokyo Prefecture
Opening Hours: Daily, 10am-9pm
Nearest station: Yurikamome Daiba Station or Rinkai Line Tokyo Teleport Station
Pokemon Center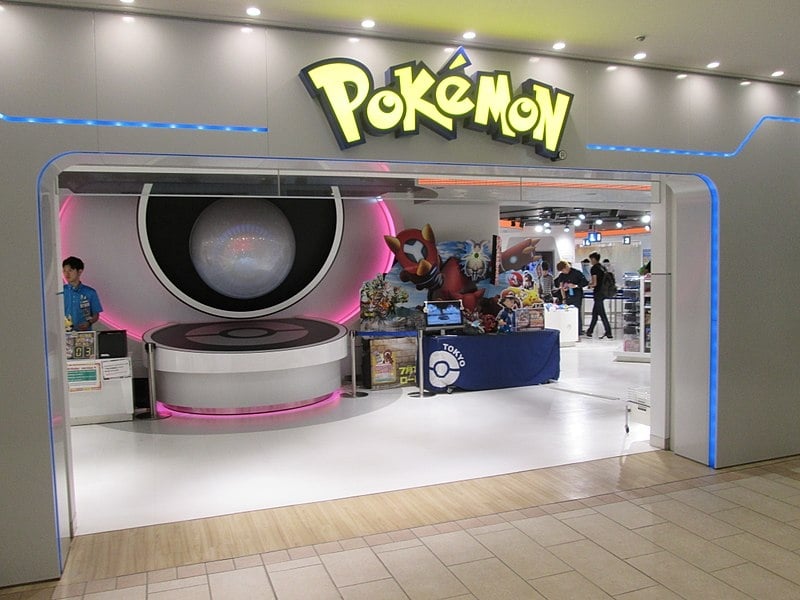 Here's a place bound to resonate with both the young and old: Pokemon Center! Ever since its first release as an anime and a gameboy color cartridge, Pokemon began taking the world by storm with its compelling storyline and lovable characters.
You'll have the chance to "catch" all the Pokemon merchandise you desire, including regional and seasonal exclusive Pikachus. Aside from plush toys, you can even find other items such as Pokemon face masks, socks, trading cards, and even adorably packaged gummies, cup noodles and instant curry for you to carry home! You'll be spoilt for choice with the selection of irresistible goodies to choose from. Which pokemon merchandise will you be catching first?
Address: Sunshine City Alpha 2F; 3-1-2 Higashi-Ikebukuro, Toshima-ku, Tokyo, 170-6002
Opening Hours: Daily, 10am-8pm
Nearest Station: Ikebukuro Station
Eorzea Cafe
Fans of Final Fantasy XIV will love this Final Fantasy-themed cafe. The cafe is adorned with intricate interiors, iconic characters, weapon and armour replicas and music that will transport you right into Carline Canopy in Eorzea. You will feel right at home with the nostalgic atmosphere. The cafe even has a row of computers and gaming consoles where you can enjoy the Final Fantasy video games.
Patrons are highly recommended to either reserve tickets online, or head to any Lawson Convenience Store to make purchases. Alternatively, head straight to the cafe and enter the ticket raffle. If chosen, choose a time slot to return and visit on the same day. Otherwise, you'll have to pop by another day and try again.
Address: 1-1-10 Sotokanda, Chiyoda 101-0021, Tokyo Prefecture, 2F
Opening Hours: Daily, 11.30am – 10pm
Nearest Station: Akihabara Station
J-World Tokyo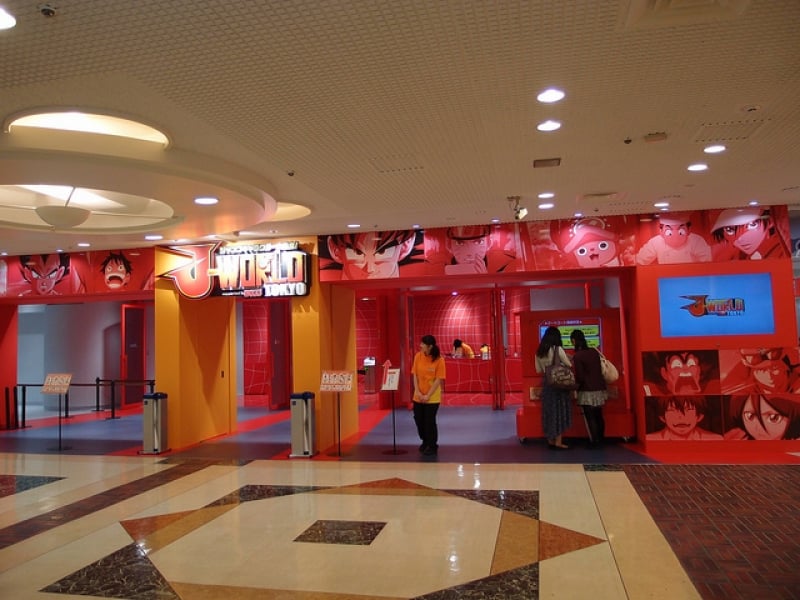 Fans of Dragon Ball Z, Naruto, and One Piece must visit J-World Tokyo which features a mini theme park, cafe and merchandise store where you can get your inner geek on. Within the theme park, you'll find rides such as the "Soldier Dock Adventure" that takes you on a 360-degree spin ride while snippets from One Piece are being played.
Alternatively, join Goku on the "Fly Off! Virtual Roller Coaster Flying Nimbus" as it takes you through a virtual heart-thumping roller coaster adventure. For those not up for all that adrenaline rush, be Naruto's right-hand man and enjoy an interactive gameplay of "A Fierce Fight".
J-World is also home to a mini games carnival where you can stand a chance to win limited edition prizes. If you get hungry while playing, the cafe offers themed food options that are inspired by the characters themselves. Munch away after snapping some cool pictures for your 'gram!
Address: 3-1-3 Higashiikebukuro, Toshima-ku, Tokyo Sunshine City World Import Mart    Building 3F
Opening Hours: Daily, 10am – 10pm (Last entry at 9pm)
Nearest Station: Higashi-ikebukuro Station
Ghibli Museum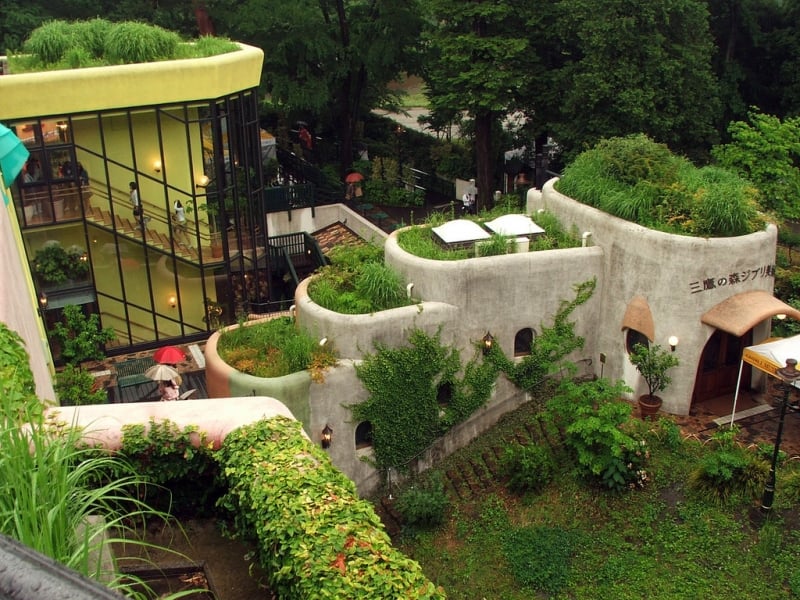 Anime fans are no strangers to Hayao Miyazaki, the genius behind all Studio Ghibli films. Popular films like Totoro, Castle in the Sky, and Spirited Away hold a special place in any Ghibli fan's heart. Here at Ghibli Museum, you'll get to see these characters come to life right before your very eyes.
While you might be blown away by your favourite Ghibli characters, you have to make a pit stop at the exhibit which honours Miyazaki's life works. Detailed journals, sketches, and drawings are on display for you to admire and appreciate his work more. The best part of the museum? The screening of exclusive films that have never been released in theaters!
If you're planning on visiting the Ghibli Museum, do purchase your tickets in advance because they sell out very fast! You can either purchase them through the Lawson website or at any Lawson Convenience store in Japan. Tickets go on sale on the tenth every month for the following month. Be sure to mark your calendars to get first dibs.
Address: 1-1-83 Simorenjaku, Mitaka-shi, Tokyo 181-0013
Opening Hours: Closed on Tuesdays, 10am – 6pm
Nearest Station: Mikata Station
Akihabara Street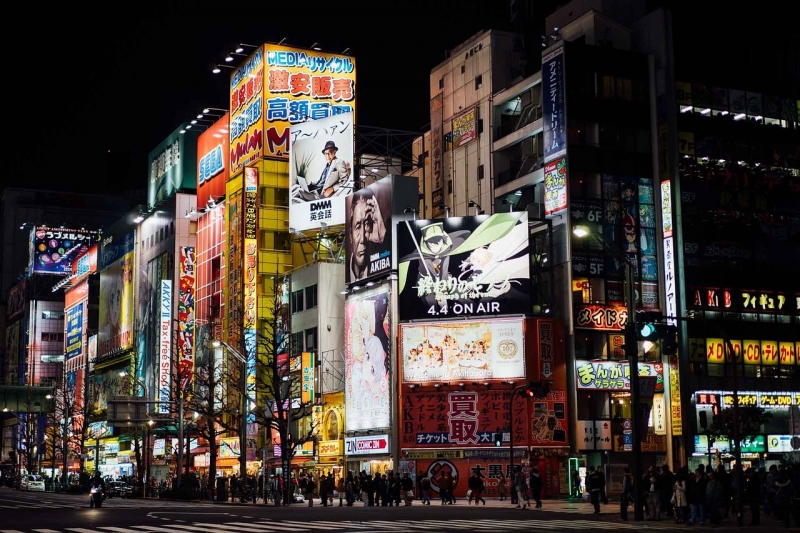 While Akihabara is more commonly known for its abundance of tech-savvy goods, the place is equally popular among otakus thanks to bright flashy anime visuals displayed on the billboard LED screens! You'll find rows of shops selling comic books, cosplay outfits, figurines and even maid-themed cafes.
A fan of Japanese girl group AKB48? Pop by the AKB48 cafe and enjoy meals inspired by the group members. If you're lucky, you may even be treated to a live performance by the girls themselves!
Address: Akihabara, Taitō, Tokyo 110-0006, Japan
Nearest Station: Akihabara Station
Maidreamin Cafe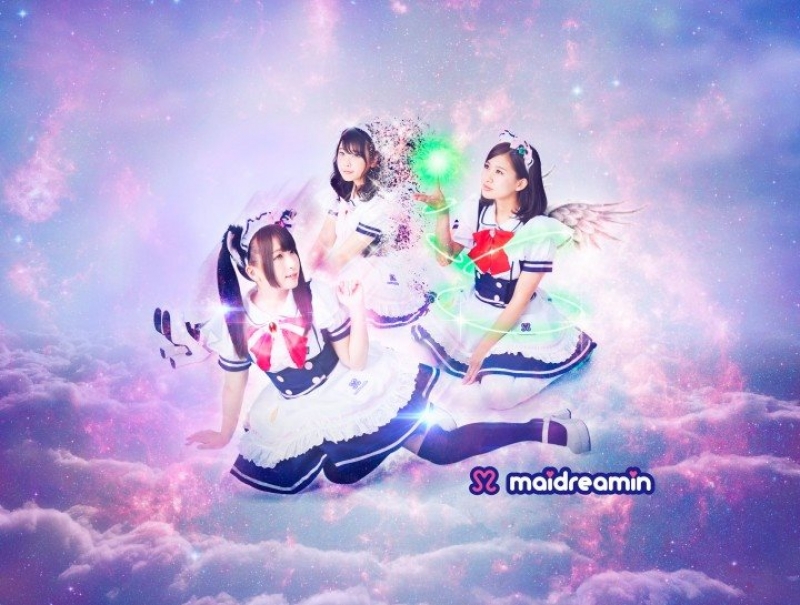 If you've always dreamed of having cute girls address you as "master" while serving you just like in the animes, maid cafes are as close as it gets to living that dream. There are many maid cafes peppered across Tokyo, but the best recommendation is Maidreamin Cafe located in the heart of Akihabara Street. Patrons are expected to be a part of the role play, which includes meowing loudly to get your maid's attention, and making cute gestures whenever you're asked. Don't be surprised if the maids come over and start adorning your tresses with kawaii headbands.
Food options aren't that fantastic. However, dishes like the omurice are decorated with cute drawings using ketchup. There are also random performances throughout the day, where the maids will dance and sing enthusiastically for guests. It's an experience you definitely should try at least once especially if you're an otaku.
Address: 3 Chome-16-17 Sotokanda, Chiyoda, Tokyo 101-0021, Japan
Opening Hours: Weekdays, 11.30am – 11pm; Weekends, 10:30am – 11pm
Nearest Station: Akihabara Station
Gracery Shinjuku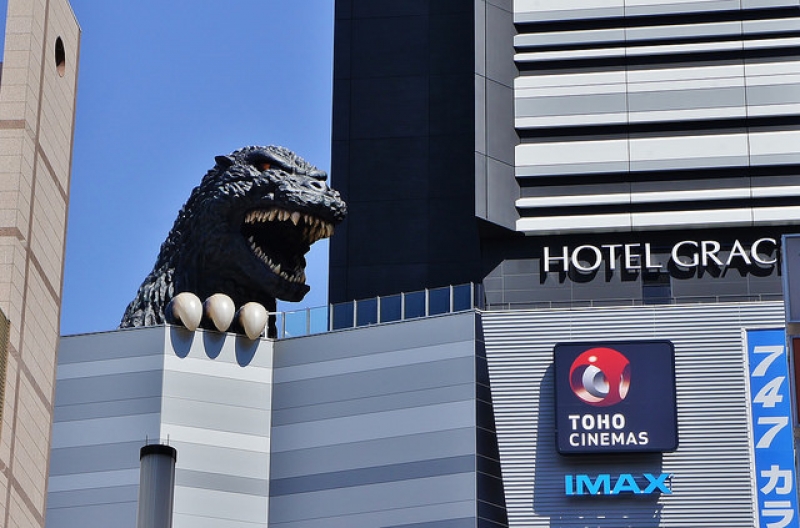 Whether you're a fan of anime or not, you must have heard of Godzilla! Right in the heart of Shinjuku lies Gracery, a 4-star luxurious hotel with a colossal Godzilla statue towering over it. Be greeted with various Godzilla statues scattered throughout the hotel and if you're a guest, get access to the 8th floor-terrace where you can get up close with Godzilla himself.
Every evening, Godzilla will glare out into the city with his piercing red eyes and exhale its legendary "atomic breath". While the standard rooms do not offer any Godzilla-like interior, Gracery Shinjuku has two Godzilla-themed suites that are released seasonally. The next booking date for the Godzilla suites is on 24th April 2018. Mark your calendars and don't miss out if you're planning to visit Tokyo!
Address: 1-19-1 Kabukicho, Shinjuku-ku – Tokyo, Japan
Website: http://shinjuku.gracery.com/
Nearest Station: Shinjuku Station
BONUS: Henn Na Hotel
This may not be anime-related, but it still deserves honourable mention for its quirkiness. Henn Na Hotel is the world's first hotel entirely staffed by robots. The moment you step through the front door, you will be greeted by multilingual Velociraptors that will assist you with the check-in process.
The cool thing about this hotel is that it uses facial recognition technology, which means that you don't need to carry around a keycard to access your rooms. If you'd like, the housekeeping robots actually carry out witty and funny conversations. Chat away with them while they go about tidying up your room.
Address: 279-0043 Tokyo Prefecture, Fujimi 5-3, Japan
Website: http://www.hennnahotelmaihamatokyobay.com/en-us
Nearest Station: Maihama Station
It's well known that Japan always brings forth the best experiences for both tourists and locals alike. By the end of your stint in Tokyo, you'll be so amazed by the anime culture and probably craving for more.
If you have extra time, or if you plan on travelling to other cities in Japan, we suggest making pit stops at the Dogo Onsen in Shikoku which inspired Yubaba's Bathhouse in Spirited Away, Kyoto International Manga Museum for a glimpse of manga history and the Toyosato Elementary School in Shiga which was the setting for K-On!
Now that you know the best places to head to for a whiff of anime culture, where will you be heading first?