Contributed by Jen's Wanderstories
On my last trip to Seoul during summer, I discovered that the best way to escape the heat is to enjoy a cup of Iced Caffe Latte in a cool cafe. It's also a bonus that I discovered some gorgeous Insta-worthy cafes that not many tourists know about. In the spirit of sharing, here are the top seven little-known cafes in Seoul where my camera shutters could not stop clicking!
Note: For the exact location of each of these cafes on this list, view the original post with maps. 
1. URBAN SOURCE (어반소스)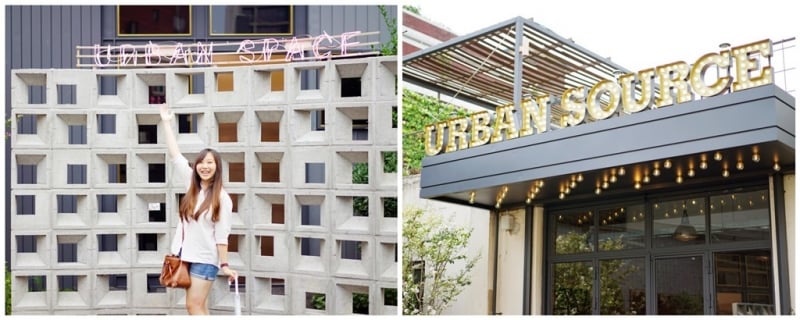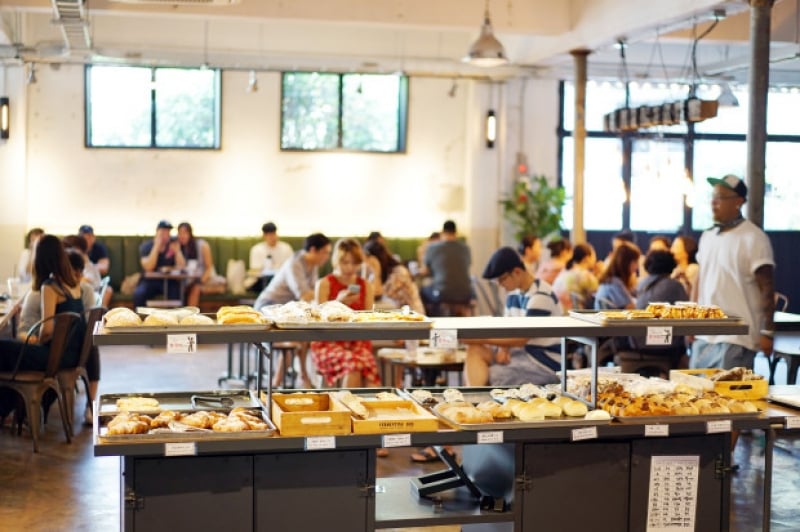 This cafe is divided into two parts: a cafe (Urban Source) and a bar (Urban Space).
The cafe is a nice open space that serves bread and coffee and is the perfect place to chill or get some work done. But be prepared to wait for seats, especially on weekends!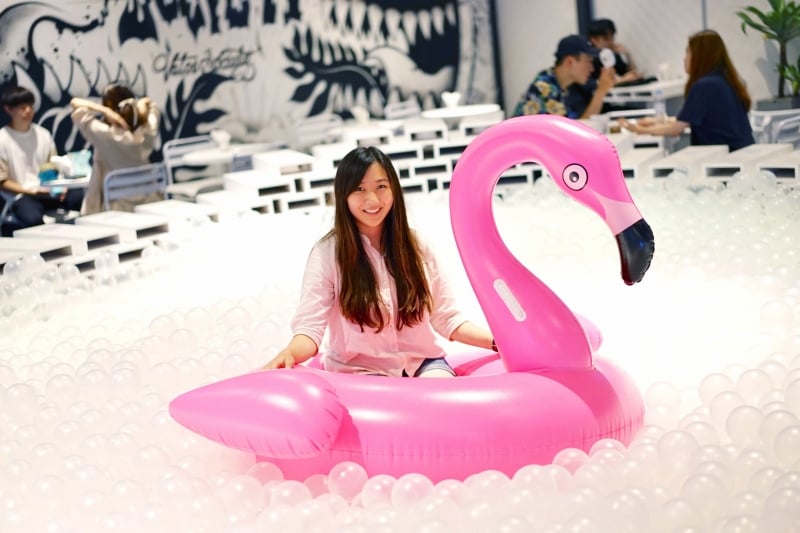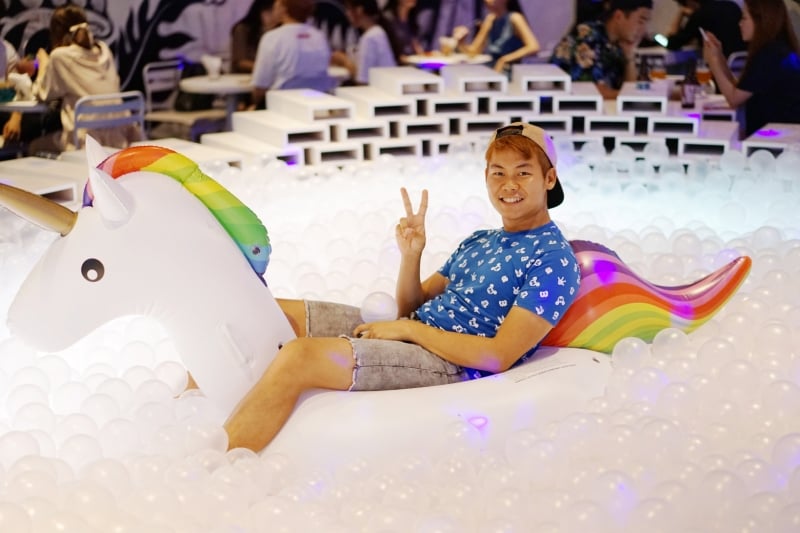 Even more exciting is the bar, Urban Space. The bar is where you will find the Instaworthy pool of white plastic balls. When you are done taking all the photos you need, relieve some stress and have a good plastic ball fight with your friends. We had tons of fun here and I am sure you will too!
There is no entrance fee for the pool but everyone will need to purchase at least one drink. They serve non-alcoholic drinks (mocktails) which are priced at 13,000 KRW. I would recommend getting one of the many beers they serve which cost 8,000 KRW per bottle. There are also main courses but we were too full to try them.
Urban Source is located near Seongsu Station (Seoul Subway Line 2) and opens from 11am to 11.30pm.
2. SHARE D' TABLE (쉐어드테이블)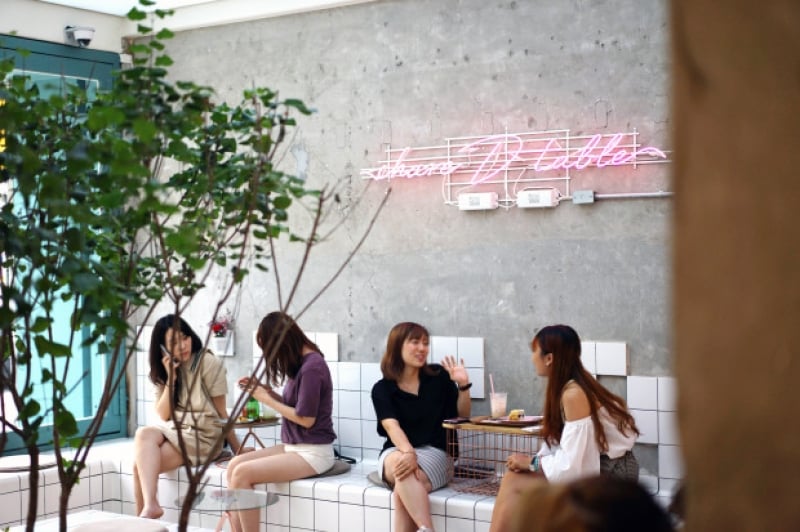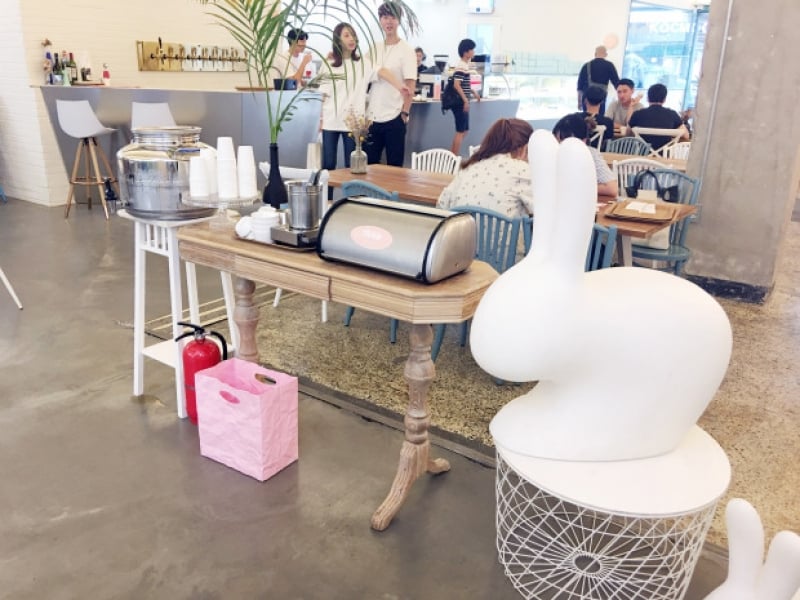 This cafe is located near Urban Source, so you can combine the two in one visit. Share D' Table uses simple, raw everyday building materials like tiles, copper wire and cement, which comes together to form a unique interior. To top it off, their cakes are very delicious!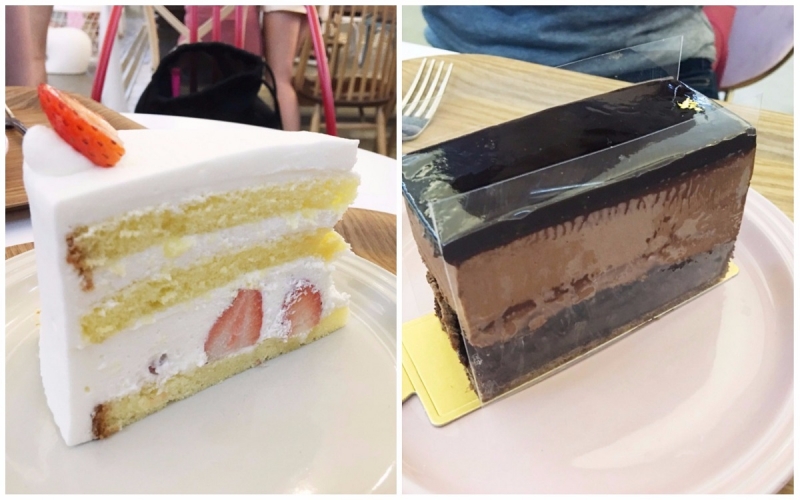 I would recommend trying the strawberry cream cake and the chocolate cake (around 7,000 to 8,000 KRW each). The bottle of earl grey milk tea (2,500 KRW per bottle) is also really tasty.
3. 24 7 PLUS (트웬티포세븐플러스)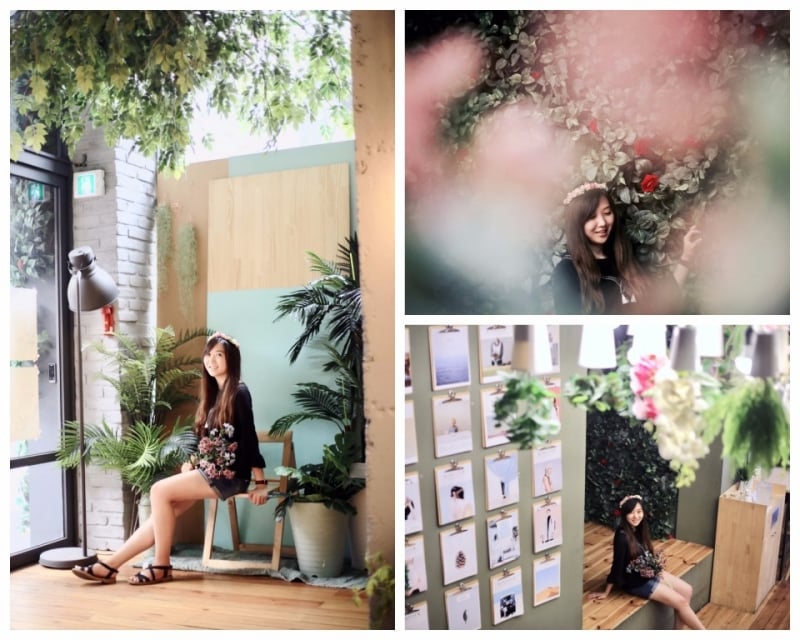 24 7 is a floral-themed cafe which I fell in love with the moment I stepped inside. The floral interior makes it a perfect photo spot and not surprisingly, everyone who visited the cafe was there mainly to snap away!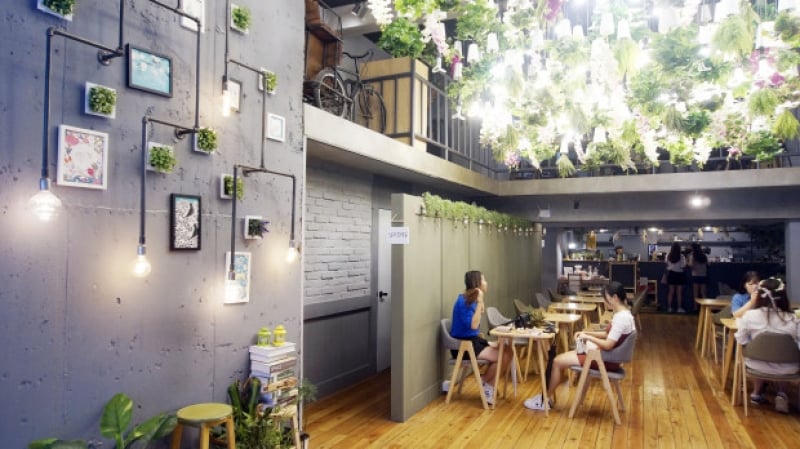 This cafe does not sell any food or cake so if you are planning to come, fill up your tummy elsewhere first. The price for coffee here is quite reasonable  (around 5,500 KRW per cup) and the staff provided visitors with floral head bands and bouquets as props for photos!
The cafe is located beside Hongik University but it is nearest to Sangsu station (Seoul Subway Line 6).
4. MISS YOON'S WONDERLAND (이상한 나라의 미쓰윤)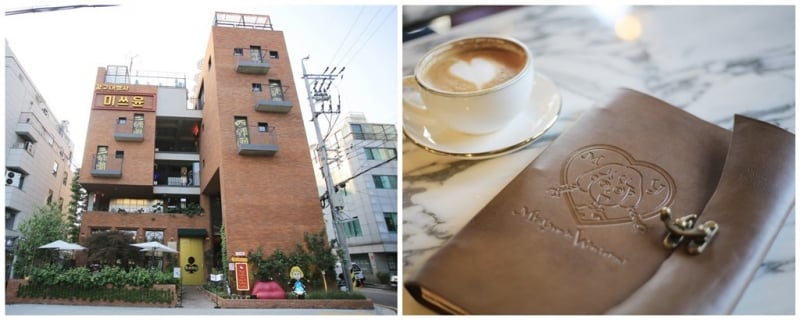 This cafe is decorated with an "Alice in Wonderland" theme. While the coffee and drinks are priced within a reasonable range of around 5,500 to 6,500 KRW, the food is on the pricey side, with the cheapest on the menu costing 18,000 KRW. They also have a bar serving interesting makgeolli (Korean rice wine) like the tiramisu rice wine which goes for 15,000 KRW.
Miss Yoon's Wonderland was the restaurant used for Joo-man's nephews birthday party in one of the latest Korean drama series, 'Fight My Way', in Episode Six. This was also where Joo-man stood up against his family for bullying his girlfriend, Sol-hee.
The cafe opens at 10am on weekdays and 11am on weekends until midnight or past midnight. One thing to take note of is their break time which is from 2.30pm to 4.30pm every day. This cafe is located 10 to 15 minutes away from Yangjae Station (Seoul Subway Line 3 and Sinbundang Line) by foot.
5. C27 CHEESECAKE & COFFEE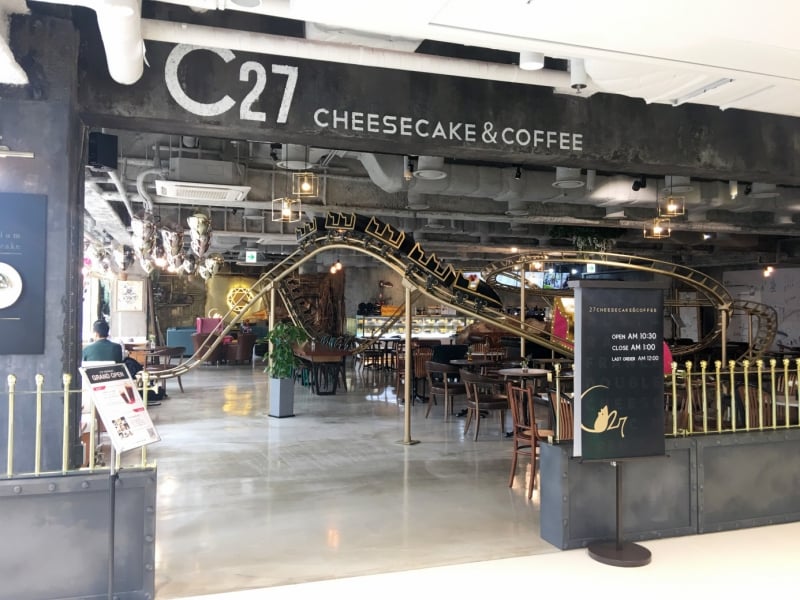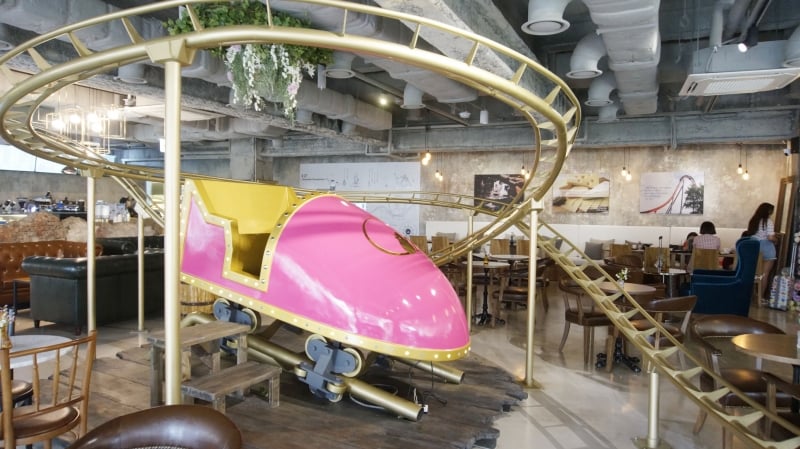 This cafe specialises in cheesecake and is decorated with a "roller coaster" theme. They serve various flavours of cheesecake starting from the plain cheesecake (the cafe's recommendation) to apple crumble cheesecake and choco mint cheesecake. Everything is priced between 8,000 to 9,000 KRW. They also serve cheese bites, cheese bread and coffee.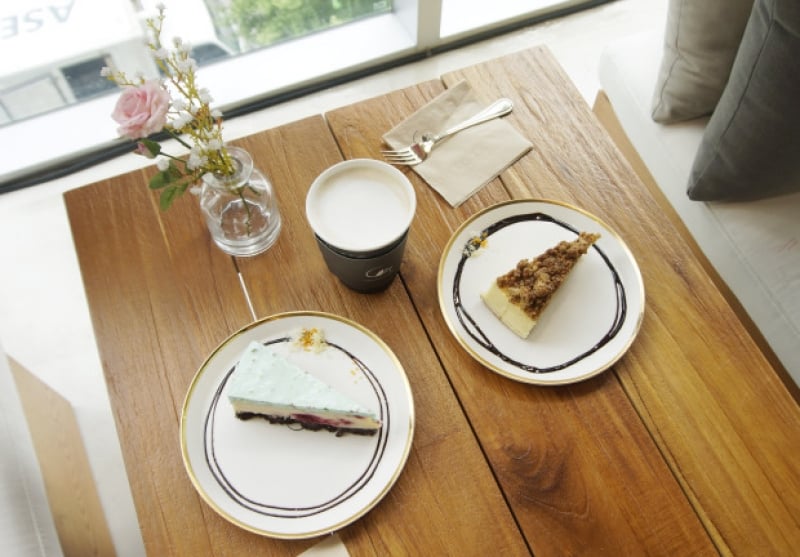 The bright light seeping through the windows, together with the splash of colours from the roller coasters make this place a photo heaven!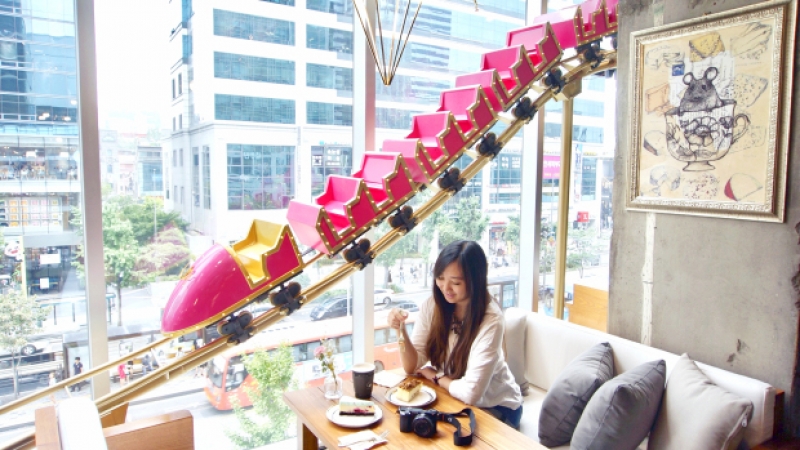 The cafe is located on the third floor of a building near Exit 2 of Hongik University Station (Seoul Subway Line 2).
6. CAFE LN (루덴로켄카페 LN)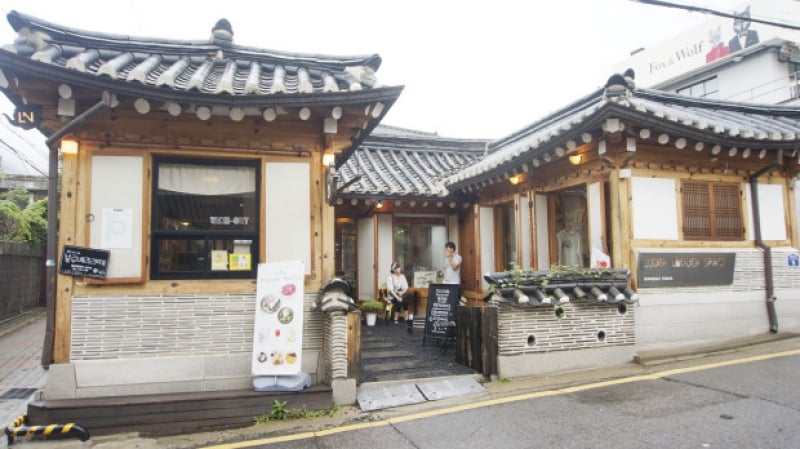 This cafe isn't as picturesque as the rest on this list, but it offers a unique experience as it is hanok-themed. If you do not already know, hanok refers to Korean traditional houses.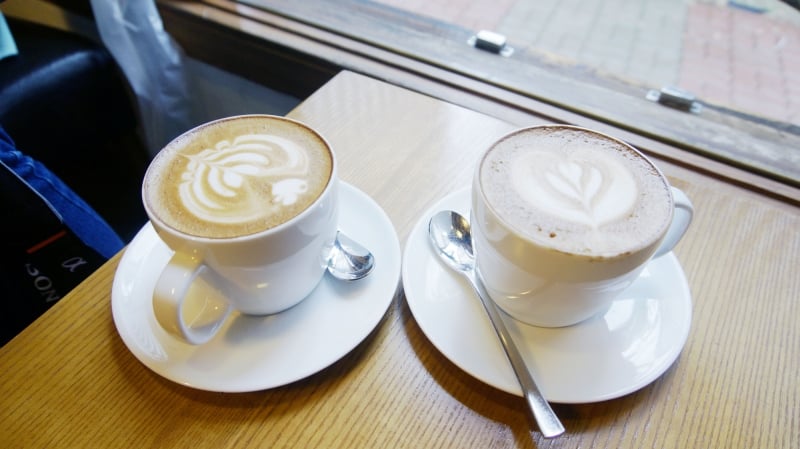 The cafe feels like a safe haven from all the hustle and bustle of Seoul although it is located right smack in the centre of the city at Samcheongdong. Come here to simply read a book, drink a cup of coffee and enjoy life!
7. CLARTÉ COFFEE (클라르테 커피)
This cafe is a nicely decorated white-themed cafe that looks like it popped out of a magazine. It has two floors and a rooftop outdoor seating area which would be a lovely place to while the day away during a cooler season like autumn. Both floors are brightly lit and I felt like it is a perfect place to get some work done on top of taking photos.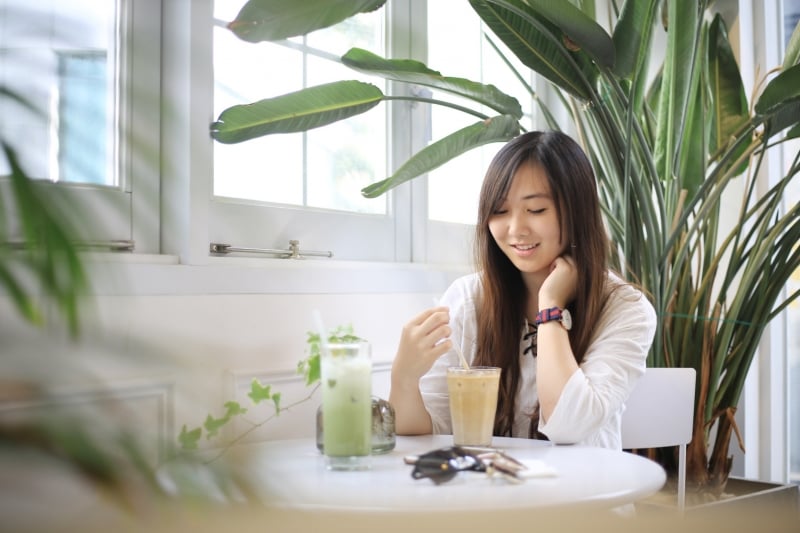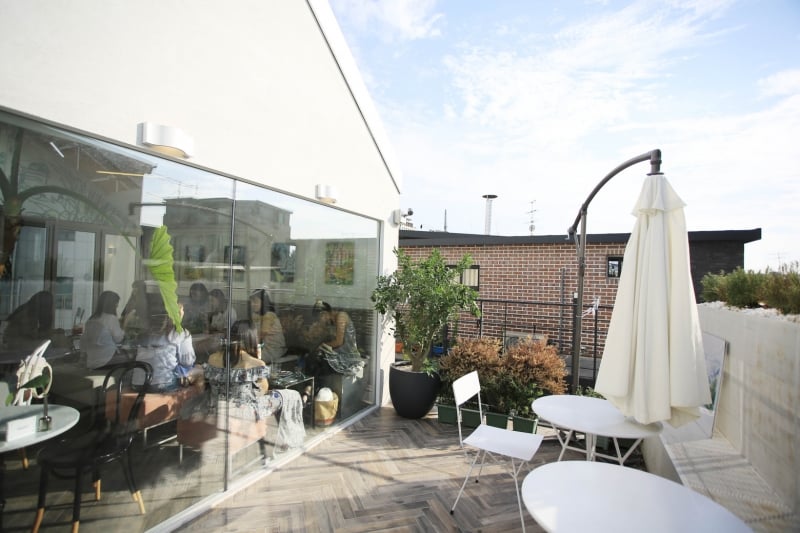 This cafe is located in Yeonamdong, near Hongik University Station (Seoul Subway Line 2, AREX Line and Gyeongi-Jungang Line) and it can be visited together with C27 Cafe.
Enjoy your cafe-hopping adventures!