If you're sick of going to the same old crowded touristy cafes in Seoul and would like to experience something different, these hidden gems will be perfect for you. Most on the list are cafes, though there is also a Makgeolli bar and an eatery. Some of them are pretty obscure and might be difficult to find but they are definitely worth the effort! You can even dedicate a full day conquering all of them – just make sure there's enough room in your tummy!

1. Republique
Located in the heart of Myeongdong, YG Republique is must-visit for all YG fans out there. There are three establishments in the complex, namely 3 Birds, 3 Geori Butchers Blue and K Pub. 3 Birds serves up Australian-style coffee and healthy sandwiches. 3 Geori Butchers Blue, which was a popular hangout spot for YG celebrities after work, is where YG Food all started. K Pub serves a variety of beers such as the YG beer, coupled with barbeque platters that are perfect for a casual dining experience. With an industrial interior design and posters of YG K-pop idols plastered on the walls, this is the perfect place to immerse yourself in the K-pop culture and snap some photos to take home as mementoes!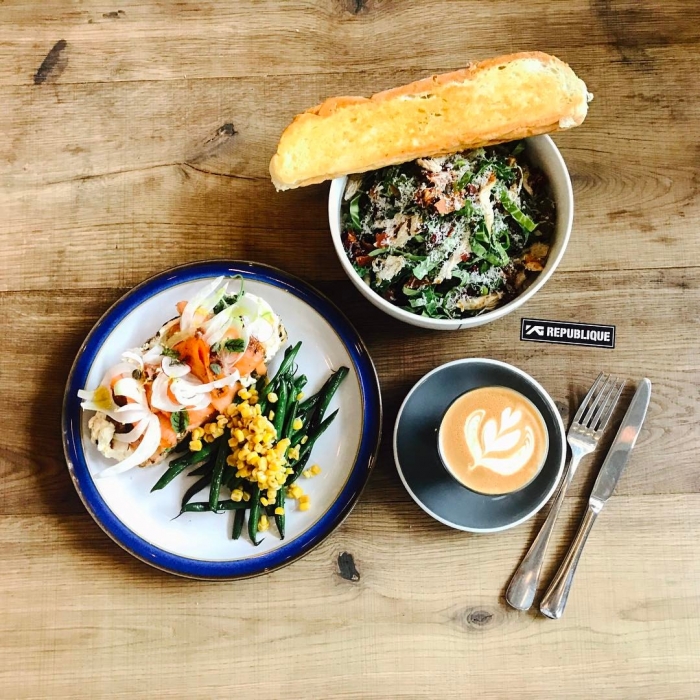 Image Credit: YG Republique Facebook
 Jung-gu, à13, Myeongdong 7-gil, Seoul~
Nearest Subway Station: Ttukseom (Exit 2)

10am-12am daily

2. Cafe Saru
Largely known by locals only, Cafe Saru is truly a hidden gem. With its eclectic mix of music, art and flowers, the cafe is committed to serving quality brews. Its coffee beans are sourced from reputable plantations so you can expect to sip some high quality beverages. Cafe Saru is all about providing its customers with a relaxing environment as the owner, Saru, believes that coffee only tastes good if the drinker feels good. To top it off, the cafe is also crazy over its aesthetics and every drink is accompanied by a gorgeous little bouquet wrapped in brown paper.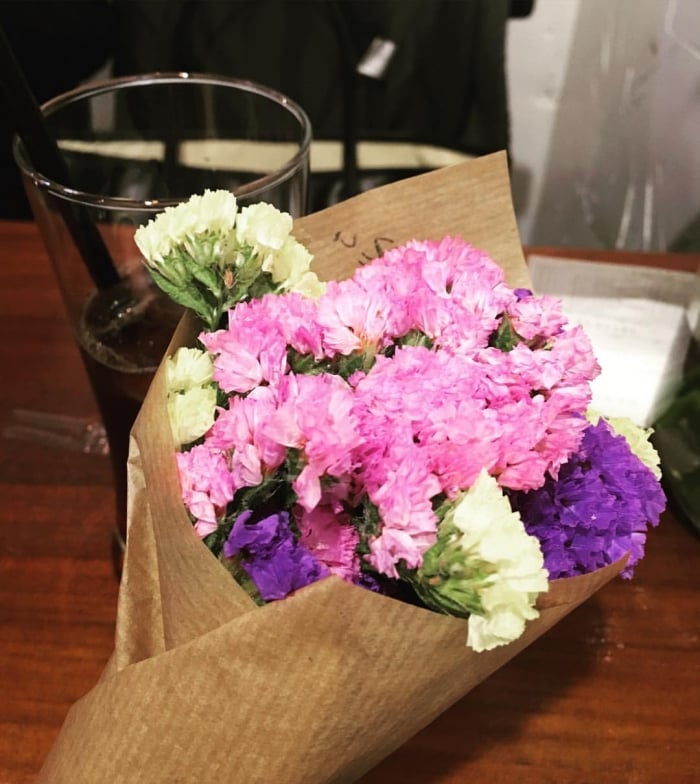 Image Credit: Cafe Saru Facebook
Address: 6-3, Hoenamu-ro 28-gil, Yongsan-gu, Seoul 04346
Nearest Subway Station: Itaewon
3. Tricycle
Tucked surreptitiously between Hapjeong's bustling streets, Tricycle serves a wide selection of modern Makgeolli. Some of the types of Makgeolli available are the Yeosu Gumodo, Damyang Daedae-po, Jincheon Deoksan Black Rice and Gongju Chestnut. The service is also pretty good because the amicable manager will cheerfully recommend the best kinds of Makgeolli that would go well with the set menu. Many place Tricycle in the same ranks with other upscale establishments such as Muldwinda or Moon Jar, so don't be surprised that this place is slightly on the pricey side.
Address: 426-1 Hapjeong-dong, Mapo-gu, Seoul
Nearest Subway Station: Hapjeong (Exit 8)
4. Rusted Iron in Dumbo
Rusted Iron offers a wide range of espresso from Espresso Doppio, Macchiato and Con Panna as well as Dutch cold brew coffee. It's located in the "Brooklyn of Seoul" so that explains its eccentric style and vibes. This cafe is perfect for a relaxed day out reading your favourite book, as the cafe is relatively less crowded than other establishments. If you're hungry, Rusted Iron also serves up cafe food such as the chicken breast ciabatta sandwich, rye cheese panini and avocado sandwich.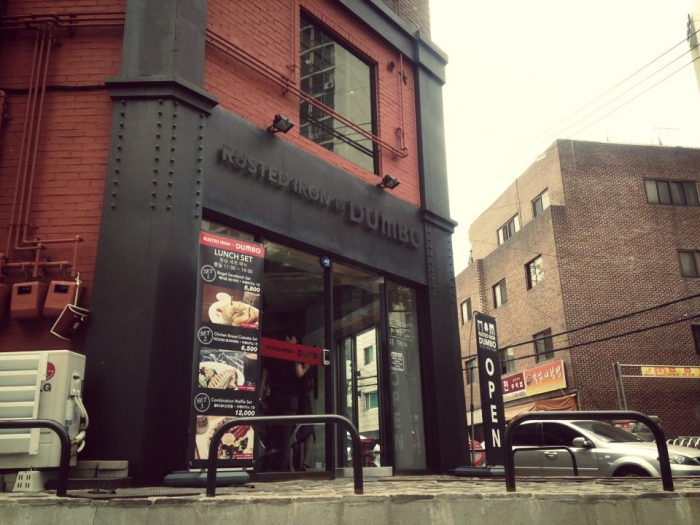 Image Credit: Rusted Iron Dumbo Facebook
656-834 Sungsu-Dong, Sungdong-gu, Seoul
Nearest Subway Station: Ttukseom (Exit 2)
Mon to Fri: 10am-11pm
Sat: 11am-11pm
Sun: 11am-10pm

 5. Sahara Cafe
This cafe is a popular haunt for Soongsil University students and it's almost impossible if you're a tourist. Surrounded by books, long tables, pillow seats and study lamps, Sahara Cafe exudes a dreamy and tranquil ambiance. Its menu is pretty simple, offering just americano and espresso that are priced below KRW 5,000. If you're a book lover, this place is perfect for you!
501-2 Beonji Sangdo-dong, Dongjak-gu, Seoul, South Korea
Nearest Subway Station: Soongsil University
Mon to Sat: 11am-11pm
Sun: 1pm-11pm

6. Anthracite Coffee Roasters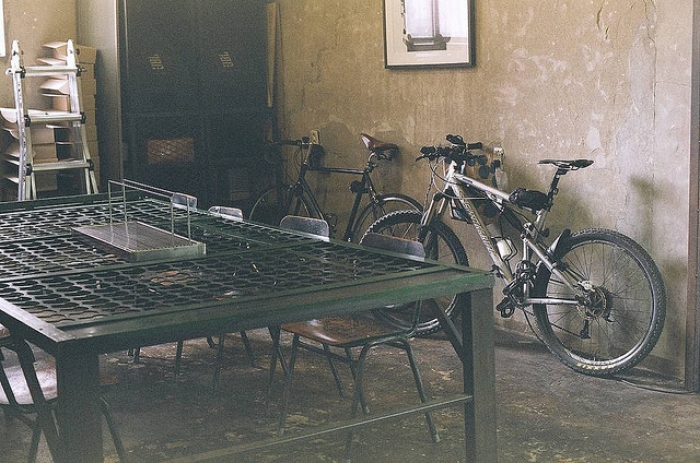 Image credit: Celine
Decked by a factory-like industrial interior design, Anthracite Coffee Roasters offers both good coffee and a culturally rich space. Jazz music plays in the background and customers can browse the paintings whilst seated on the plush chairs and sipping on a cup of quality coffee. Fresh bakes such as the chickpea cakes, thick banana bread and carrot cake are available too! Honourable mention goes to the butterfat trio blend.
738-20 Hannam-dong, Yongsan-gu, Seoul
Nearest Subway Station: Sangsu (Exit 4)
Mon to Sun: 10am-11pm
7. Sigol Bapsang
A 24-hour establishment serving a whole host of Banchan, Sigol Bapsang is a tiny place with just five tables! But it makes for a cosy and intimate dining experience. For KRW 8,000, you can feast on at least twenty different types of Banchan with rice and a steaming bowl of fermented soybean paste stew. The interior of the place draws inspiration from traditional cultural influences, providing an authentic Korean experience. Want to know the best part? Refills are complimentary!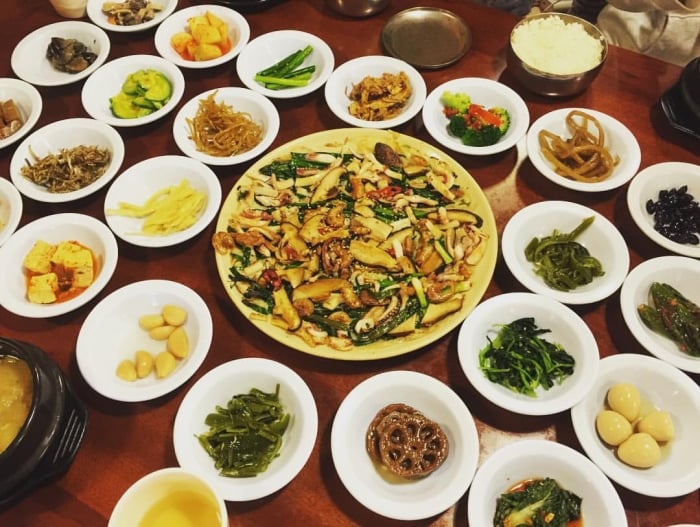 Image Credit: Sigol Bapsang Facebook
738-17 Hannam-dong, Yongsan-gu, Seoul
Nearest Subway Station: Itaewon

Opens 24//7
8. Cafe Alver
Decorated with modern and contemporary furniture, Cafe Alver exudes charm. The cafe becomes even more beautiful at night when the hanging lights brighten the whole atmosphere, making it a great spot for hangouts after dinner with friends. The tiramisu (KRW 7,500) is the clear show stealer here. Other popular options include the red velvet and carrot cakes.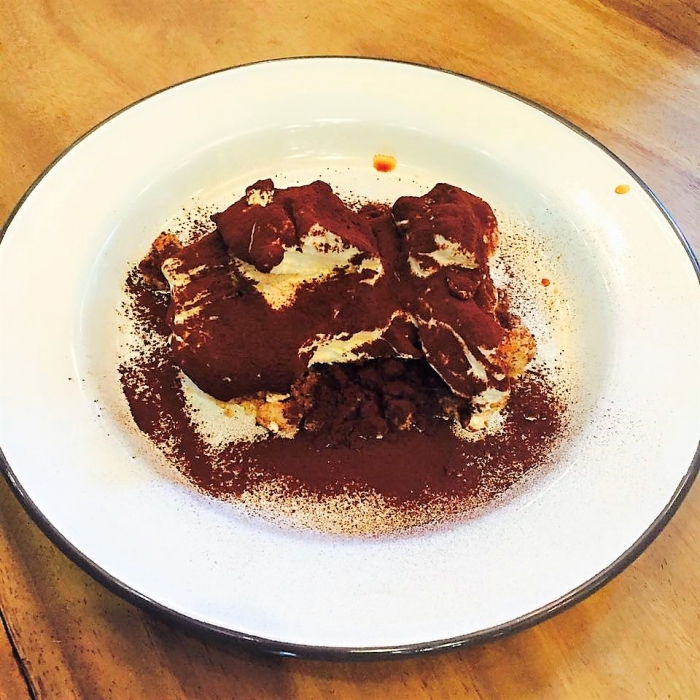 Image Credit: Alver Cafe Facebook
34, Gangnam-daero 102-gil, Gangnam-gu, Seoul
Nearest Subway Station: Sin-nonhyeon (Exit 5)
Mon to Thu & Sun: 11.30am-11pm
Fri to Sat: 11.30am-12.30am
9. Ando Cafe
If you dig that rustic feel, Ando Cafe is a great option. The menu offers a wide range of drinks such as beers, cocktails, wines and coffee. The Ando Chocolate Brownie comprising a combination of yoghurt whipped cream topped with nuts, cranberries and chocolate sauce, is a popular dessert. Another option is the Ando tiramisu which is dressed with a generous topping of cocoa powder. During the night, the cafe dims the lights and the dark wooden furniture gives the cafe a mysterious touch.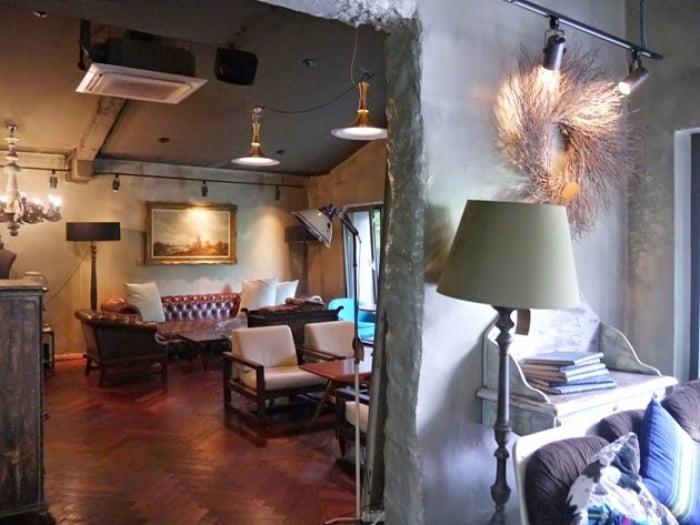 736-8 Hannam-dong, Yongsan-gu, Seoul
Nearest Subway Station: Itaewon (Exit 3)
Tue to Sun: 11am-2am
10. Coffee Libre
Located in an unassuming old warehouse area, the inconspicuous Coffee Libre is very popular amongst the locals. It is a small cafe but even if you can't find a seat, grabbing a cuppa to-go is still worth it. Some notable mentions include the cold brew and the Mexican Cup of Excellence, which has a delicate citrus and floral taste different from the dark roasts offered at most cafes. The space used to be an old herbal medicine shop, which explains the coffee bags placed on top of the huge apothecary chest piled against the concrete walls. Bonus: This cafe is also Instagram-worthy.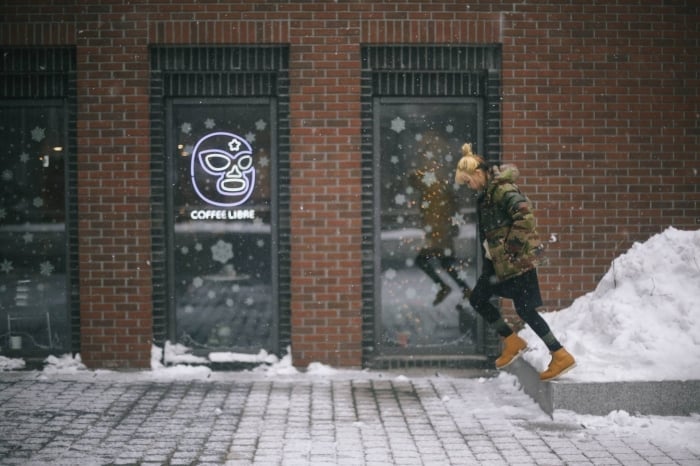 Image Credit: Coffee Libre Facebook
252-15 Yeonnam-dong, Mapo-gu, Seoul,
Nearest Subway Station: Hongik University (Exit 3)
Tue to Sun: 12pm-9pm
Closed on Mondays