In case you haven't heard, London's famous Leicester Square has put up a gallery called the Scenes in the Square, which pays homage to movie icons that audiences from all over the world have grown to love for the past century. This gallery, said to be a long-term exhibition until 2023, currently features familiar characters such as Mary Poppins, Wonder Woman, Mr. Bean, and Paddington!
The most recent addition? None other than the boy who lived, Harry Potter on his Nimbus 2000. This particular statue was sculpted with Daniel Radcliffe's portrayal of a 10-year-old Harry Potter in mind. On seeing the statue, spectators will recall Harry's first-ever Hogwarts Quidditch tournament against Slytherin.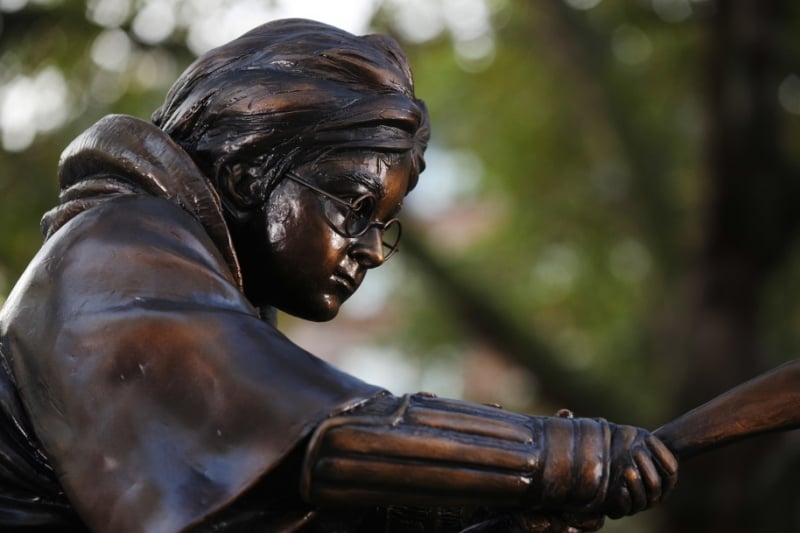 But what made the unveiling of the Harry Potter statue on 28 September even more special is the fact that the world premiere of the first HP movie was also held in Leicester Square way back in 2001. What's more, Harry Potter and the Sorcerer's Stone will celebrate its 20th anniversary next year! (Feeling old yet?)
Also read: This Historic Bus to London Will Take You Around 18 Countries in 70 Days
The Scenes in the Square will not only feature statues of beloved cinematic characters but also a trail and audio guide that includes each character and the movie they represent. If you find yourself in Leicester Square in the next few years, take the time to follow the trail and listen to the audio to learn fun facts about these movies that are sure to bring a wave of nostalgia during your refreshing walk!
This gallery will remain in Leicester Square until July 2023, so there's no need to rush your travel plans just yet. Until then, keep a lookout for statues of cinema icons that could be added to the already stellar lineup. Who knows, your favourite movie character could be next!
---
All images credited to Wizarding World Official Website.