In the heart of London lies Chinatown, a Chinese ethnic enclave oozing with tradition and culture. While there aren't many Chinese immigrants who live in this area anymore, Chinatown today continues to be filled with restaurants and eateries that attract hordes of locals and tourists alike. This is also the place for nostalgic Asians based in England who simply desire a taste of home.
With the many restaurants offering delicacies from countries all around Asia, you will definitely be spoilt for choice. Fret not, we know exactly where you can find the best food places in Chinatown, and just what you should eat in these restaurants! Here are ten eateries worth visiting on your trip to London's very own Chinatown.
1. Baozi Inn
Baozi Inn is easily one of the most popular Chinese restaurants in Chinatown, with the never-ending stream of customers into its small and quaint property a testament to its popularity.
Among the many items listed on the Sichuan-inspired menu, the Baozi bun with pork fillings and spicy dan dan noodles are the must-try dishes here. Many who have visited this humble restaurant recommend these dishes for its amazing taste and texture. Baozi Inn promises scrumptious yet affordable food, which leaves customers wanting more. Do note that when Baozi Inn labels certain items on the menu as "spicy", they really mean it! You have been warned.
Address: 25 Newport Ct, London WC2H 7JS, UK
2. Dumplings' Legend
This restaurant truly lives up to its name, with the superior dumplings it serves. Dumplings' Legend is best known for their delicious handmade xiao long baos, ranging from spicy pork- flavoured ones to vegetarian options. Each dumpling is intricately and carefully prepared, making customers appreciate every dumpling they put in their mouths and the effort that goes behind making it. Visitors can even watch the chefs in action through a glass divider in the restaurant!
Dumplings' Legend has noodle and rice dishes as well, although their dumplings are the most well-received. This restaurant is certainly the go-to for those of you who are looking for a life-changing dumpling experience!
Address: 15-16 Gerrard Street, London W1D 6JE, England
3. Shuang Shuang
The weather in London is best summed up as cold and grey, and there is no better meal to brighten up your day than with a piping and fragrant hot pot!
Shuang Shuang is the perfect Chinese restaurant for you to experience hot pot at its best with its rich and tasty broths that will warm you inside out. Many love this restaurant for its black chicken broth, coupled with the freedom to pick ingredients they want off a conveyor belt to add into the pot. Not only does the novelty of choosing and cooking ingredients from the belt make this place special, Shuang Shuang truly gives customers an authentic Asian taste in the heart of a European country. This place also has vegan options!
Address: 64 Shaftesbury Ave, London W1D 6LU, UK
4. Rasa Sayang
Craving for more spicy Asian food? Rasa Sayang will tick those boxes, with its Singaporean-Malaysian dishes which will leave customers with tingling tastebuds and happy bellies! This Peranakan-style restaurant offers a large variety of choices, from the staples like nasi lemak to Hokkien prawn mee. The extensive menu of this restaurant will leave visitors spoilt for choice, and the original taste of these dishes will truly make you feel like you're home.
More so than anything, Rasa Sayang is the only halal restaurant in the whole of Chinatown; to our Muslim friends out there, this restaurant is definitely not to be missed!
Address: 5 Macclesfield St, London W1D 6AY, UK
5. Wong Kei
Welcome to the restaurant that is infamous for its staff's spunky attitude! Wong Kei is known to be an eatery that isn't friendly nor gracious to its customers. Yet despite this, many still visit this restaurant regularly for its amazing food. This Cantonese-style restaurant serves many delectable dishes, including their popular crispy duck and beef noodle soup.
A bonus about Wong Kei is that the price of food here is very cheap, yet it doesn't compromise on its quality. Believe it or not, many people are actually amused by Wong Kei's unfriendly disposition and visit the restaurant just to experience it!
Address: 41-43 Wardour Street, London W1D 6PY
6. Four Seasons
If you're a meat lover and are tired of the usual steaks and pulled pork in London, Four Seasons will rouse you awake from your meat fatigue. Here, you can taste roast duck that is crispy on the outside, yet succulent on the inside.
While this restaurant is most popular for its roast duck, other meat dishes including their barbequed pork (char siu) and roast pork are known to be very delicious as well. When you're here, make sure to order their hot and sour soup too, to warm your belly before venturing back into the cold.
Address: 23 Wardour Street, Chinatown London W1D 6PW
7. Viet Food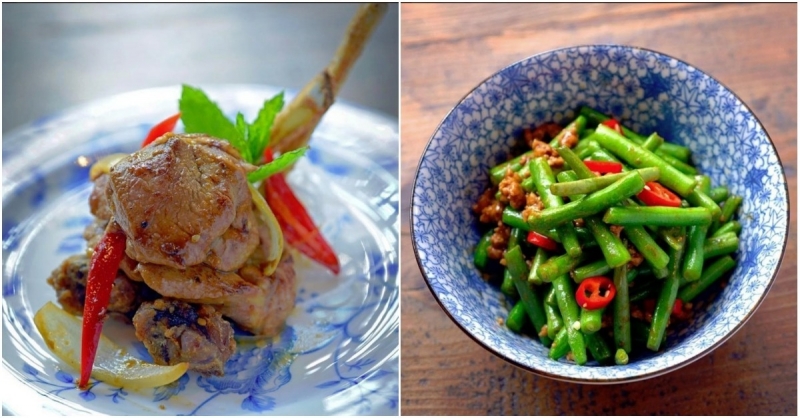 Contrary to its not-so-original name, Viet Food assuredly serves impressive and original (you probably guessed it) Vietnamese food. This restaurant requires you to queue up, but the service provided is efficient and your food will most certainly be good.
The bestsellers of Viet food includes their pomelo prawn salad and pho noodles. The amazing thing about Viet Food's pho is that the portions are huge, which guarantees you a filling and satisfying meal! A bonus: Viet Food offers a gluten-free menu, so more people can enjoy their food. The only letdown here will probably be the fact that you don't have enough stomach capacity to try everything on the menu!
Address: 34-36 Wardour St, London W1D 6QT, UK
8. Leong's Legend
Scoot aside China, it's time for Taiwan to take the spotlight! Although there are similarities between Chinese and Taiwanese food, Leong's Legend will show you just what's different, and in a good way.
This restaurant specialises in dim sum, which includes a myriad of xiao long bao options. Other Taiwanese delicacies worth trying include their oyster omelette and chilli lamb slices. If you're feeling bold, why not have a taste of the restaurant's spicy duck's tongue? It is a Taiwanese special and definitely eye-opening!
Address: 39 Gerrard St, London W1D 5QD, UK
9. The Shan State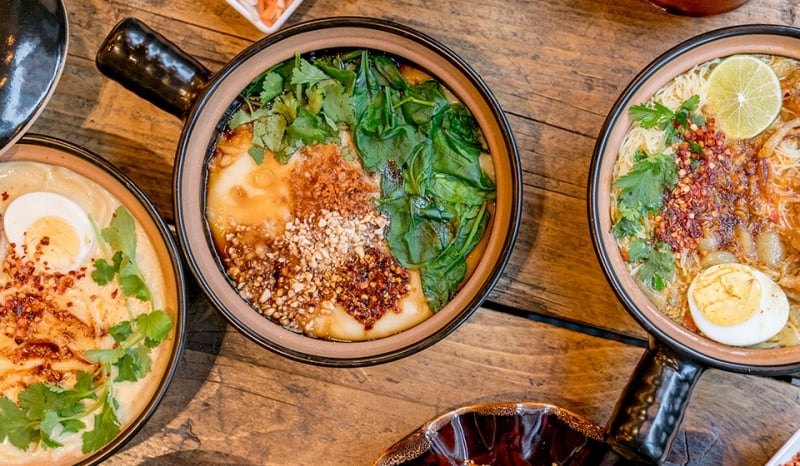 Chinatown doesn't only consist of Chinese restaurants, it is also home to this Burmese gem. The Shan State specialises in traditional dishes from Myanmar, giving you a taste of Myanmar's staple delicacies including coconut noodles, laphet thoak (tea salad) and mo ta min (wild mushrooms rice). Burmese food is certainly a difficult find, yet The Shan State is located in a prime location and promises a pleasant experience. If you're looking to finally try some traditional Burmese food, then this restaurant is definitely the one for you!
Additionally, The Shan State is famous for its sweet treats, especially their crepe roll and mango pannacotta.
Address: 100-102 Shaftesbury Ave, London W1D 5EF, UK
10. Shibuya Soho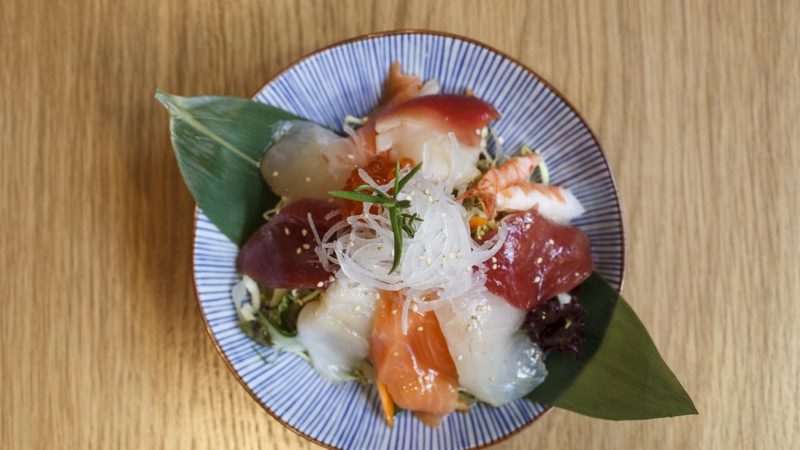 Probably the youngest restaurant out of the ten listed here, Shibuya Soho is quite the place for an enjoyable time with family and friends. This small Japanese restaurant offers a wide list of dishes consisting of tonkatsu curry rice, ramen, sushi and more!
Shibuya Soho is also THE restaurant for amazing desserts. Adding a Korean twist to their menu, Shibuya Soho serves shaved ice (bingsu) in massive portions to share with your loved ones. Have a taste of their matcha bingsu, you'll probably hanker for it even in the dead of winter.
Address: 110 Shaftesbury Ave, London W1D 5EJ, UK
So there we have it, ten remarkable Asian restaurants in Chinatown worth your time and money. London's Chinatown is a landmark you definitely should visit, as you soak in the oriental atmosphere in the midst of an English society. It will truly be a memorable experience and what's more, you get to enjoy heavenly food.