Budget travellers tend to put off going on a trip to London as it has a reputation for being one of the most expensive cities in the world. I won't lie. It is sort of true. However, it is still possible to spend time in the city — and thoroughly enjoy it — without putting too big a dent on your wallet.
With this list of free London activities and attractions that I've compiled, you can make your British pounds go a long, long way.
1. Visit a museum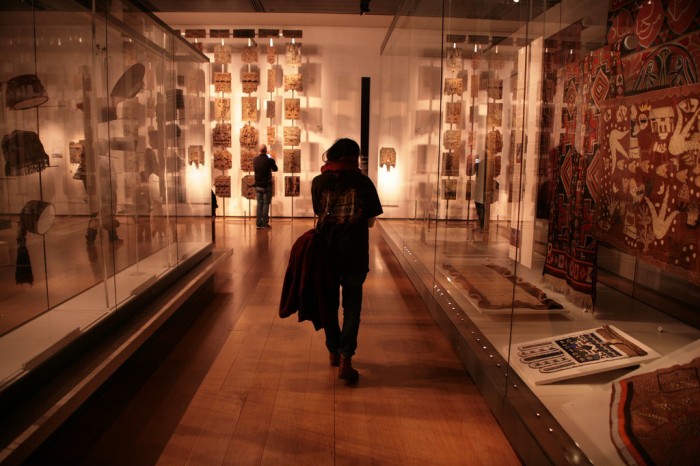 The British Museum | Image credit: Vanessa
Or two.. Or three! London is packed with free museums that'll make serious history buffs go nuts! My top picks are The British Museum, for its impressive collection of world-famous objects like the Egyptian mummies and the Rosetta Stone, The Museum of London, for its artefacts that tell the story of London through the ages, and The Natural History Museum, for its remarkable dinosaur gallery.
Also read: 16 Days in the UK: How I Did It For Under SGD 2000 Including Flights
2. Visit an art gallery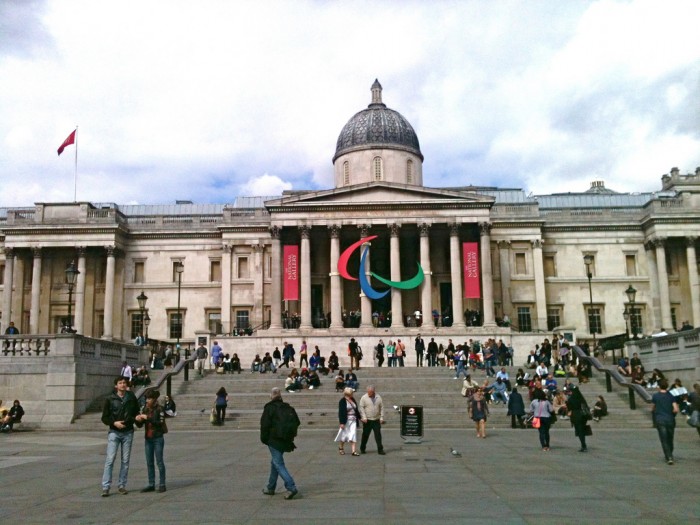 The National Portrait Gallery | Image credit: ianonline
There's Tate Modern for international modern masterpieces by Matisse, Picasso, Rothko, Pollock, Warhol, Dalí, Ernst, Magritte and Miro. There's The National Gallery for well-known classics by da Vinci, Michelangelo, Rembrandt, Monet and Van Gogh. Or.. If you want to stare at famous Brits like the British royal family, William Shakespeare, J.K. Rowling and even David Beckham, there's The National Portrait Gallery for the largest portraiture collection in the world.
3. Unwind in a park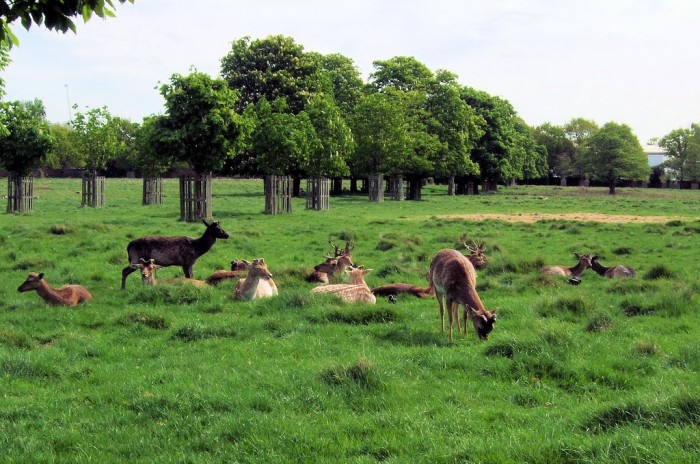 Bushy Park | Image credit: Jim Linwood
Despite the large-scale urbanisation of London, it still remains to be one of the greenest cities in the world. Public parks are scattered all-throughout the city and are very well-preserved. Take your pick from the beautiful Royal Parks — Bushy Park, Greenwich Park, Richmond Park, Hyde Park, Kensington Gardens, Green Park, Regent's Park and St. James's Park — and spend a day just doing your thing.
4. Walk across a bridge and take in the panoramic views
Millennium Bridge | Image credit: Ben Cremin
I'd go for the Millennium Bridge, which crosses the Thames from Tate Modern to St. Paul's Cathedral, or the iconic Tower Bridge, which also crosses the Thames and is a short walk from the Tower of London.
5. Have your photo taken at Platform 9 3/4 in King's Cross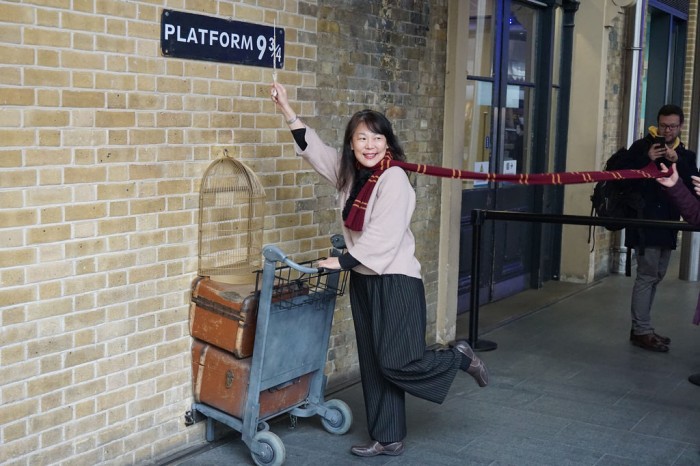 Image credit: Nelo Hotsuma
Push the trolley at the wall marked Platform 9 3/4 in King's Cross Station and pretend you're off to Hogwarts! It's an experience worthy of an Instagram post so get your photo taken while doing it. The Harry Potter Shop at the station will even lend you a scarf and a wand to make your shot seem as real as possible.
Also read: Finding Harry Potter, Sherlock Holmes and Neverwhere in London
6. Watch street entertainers and artists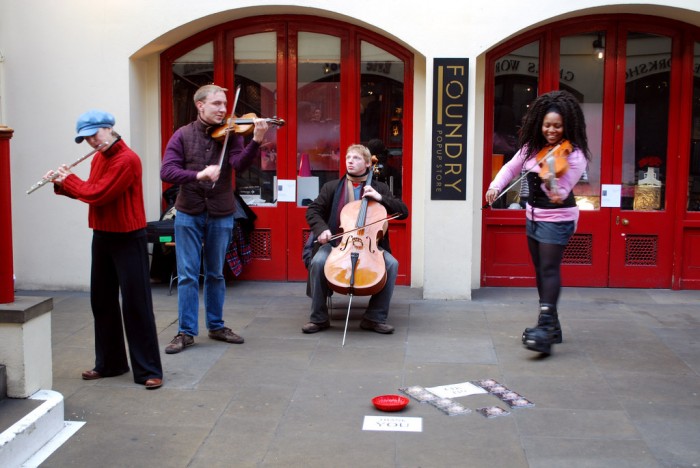 Image credit: Laura Bittner
From musicians to magicians, there's definitely no shortage of talent in London's streets and subways! Catch their performances in Covent Garden, Leicester Square, Trafalgar Square and the London Underground. Who knows, some of them might end up becoming world-famous someday!
7. Watch the Changing of the Guard ceremony outside Buckingham Palace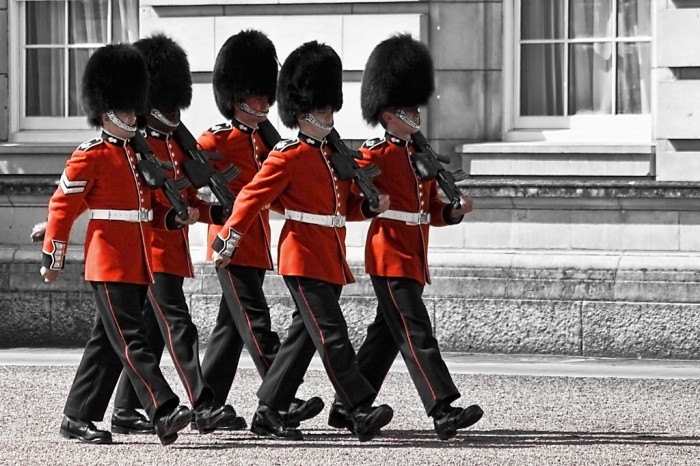 Image credit: Gabriel Villena
This is British pageantry at its finest so you can't skip it! The ceremony takes about 45 minutes and usually takes place at 11:30am. The schedules vary per month so do check online before heading over to the Queen's home. Arrive early to get a good viewing spot as this is one of the most popular — if not, the most popular — tourist activity in London.
8. Cross the famous Abbey Road
Image credit: Bruno
Grab three of your friends and imitate The Beatles' album cover photo. Just make sure you watch out for incoming cars as you walk on the zebra crossing!
9. Enjoy the beautiful chaos in Piccadilly Circus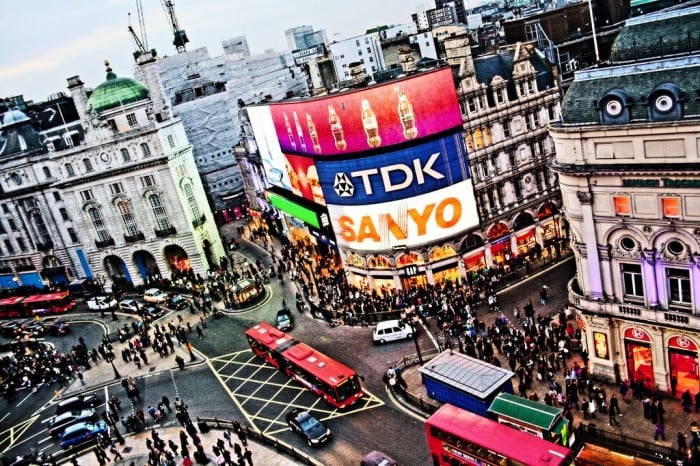 Image credit: clry2
It's like the Times Square of New York — extremely busy and full of energy! Take a seat by the statue of Eros and watch the blur of people and buses passing by as well as the bright advertisements flashing on the big screens.
10. Take a stroll along the South Bank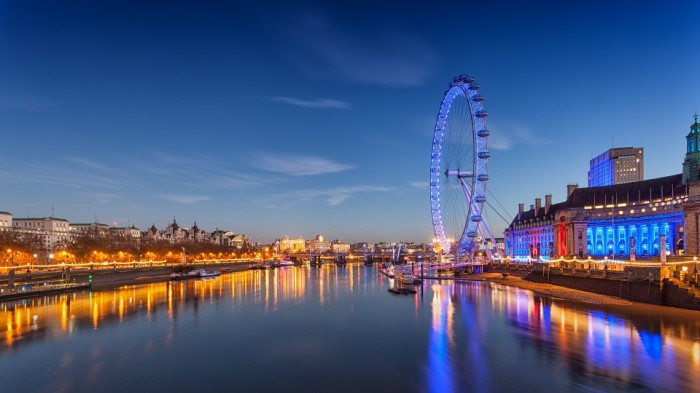 And spot London's greatest treasures — Big Ben, the Houses of Parliament, the London Eye, among others.
11. See the Prime Meridian of the World
Image credit: techboy_t
Hike up the Royal Observatory in Greenwich and look for the stainless steel line in the courtyard, which is known as the Prime Meridian of the World and denotes 0º longitude. This simple mark is pretty significant as every place on Earth is measured in terms of its distance (East or West) from this line.
12. Marvel at the literary masterpieces in the British Library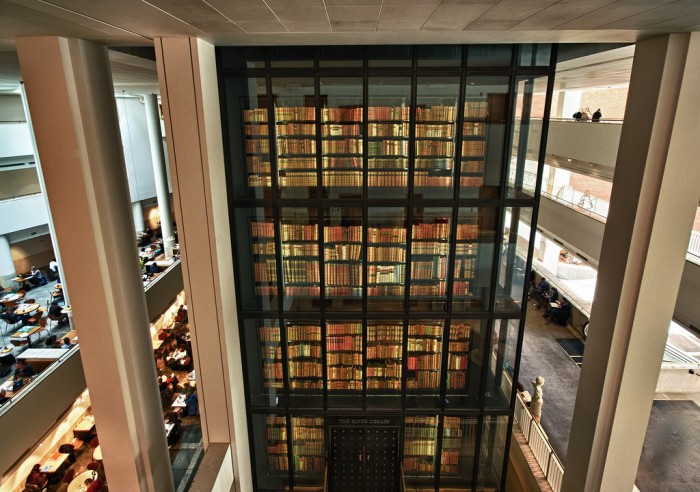 Image credit: Daniel …………
It's got a room devoted to the Magna Carta plus famous manuscripts on display such as Beowulf, Geoffrey Chaucer's Canterbury Tales, Charlotte Brontë's Jane Eyre and many, many more!
13. Have a good laugh at a free comedy bar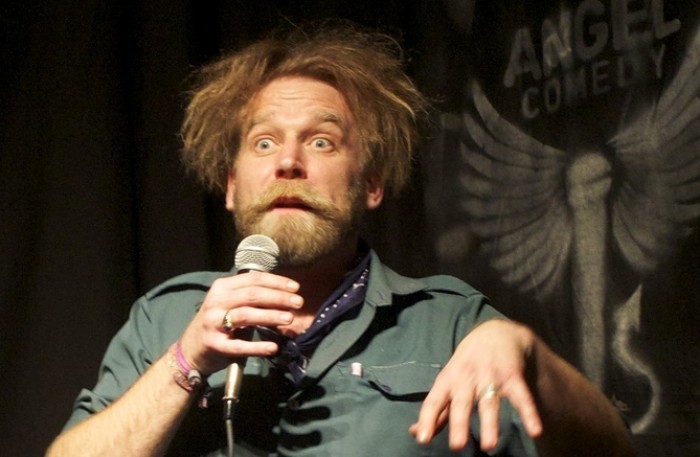 Image credit: Angel Comedy
If you're up for a night of fun and entertainment, then grab a seat at a free comedy club. Angel Comedy at Camden Head is an excellent choice. Their performers tend to be a mix of newbie comedians and household names so you're bound have a good time.
14. Be awed by Harrods' architecture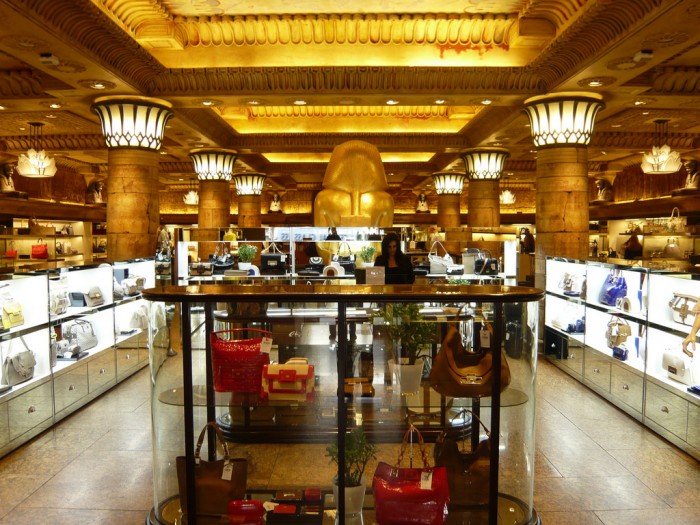 Image credit: Herry Lawford
The price tags on the merchandise at London's largest luxury department store might make you want to turn around and head back to where you came from. But don't. Stick around. Trust me. The store's beautiful window displays and unique architecture are sights to behold. Go in the evening and wait for the store to light up so you'll be able to truly appreciate its wonderful façade.
15. Go window-shopping in Regent Street and Oxford Street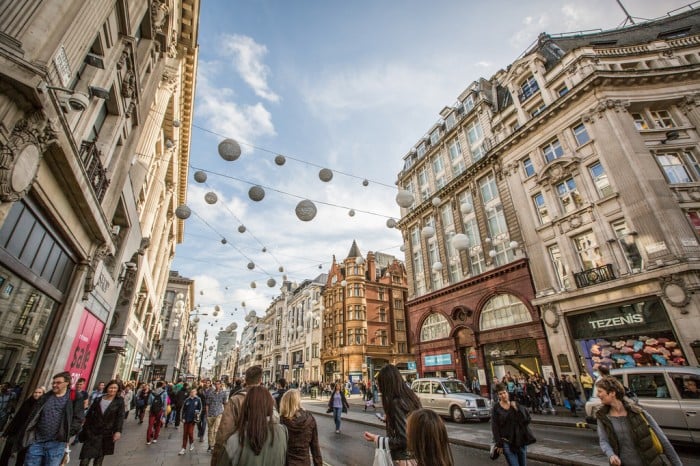 Image credit: Tony Webster
Yes, this area can burn a huge hole in your pocket if you lack self-control. But if you're up for the challenge, go ahead and rummage through the flagship stores.
16. Go to a market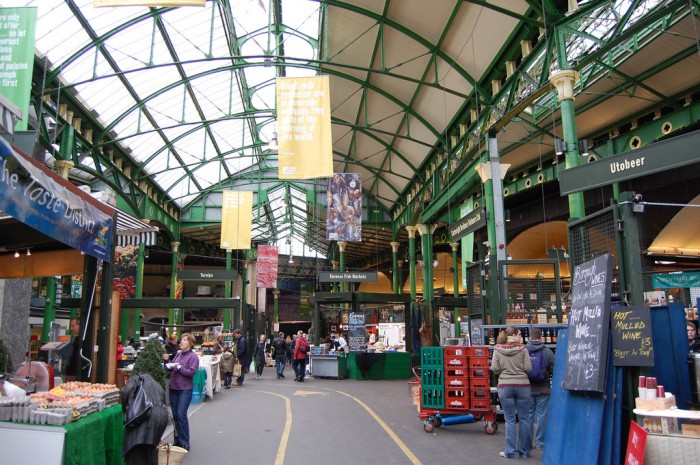 Borough Market | Image credit: Magnus D
Borough Market has a wide range of food items. Portobello Road Market is just the place for antiques while Camden Market is perfect for arts and crafts, collectibles and random knick-knacks. Browsing through these markets is a great way to pass the time, especially on weekends.
Also read: Crazy Affordable Restaurants in London that Serve Heavenly Food Under SGD 20
17. Watch the Oxford and Cambridge boat race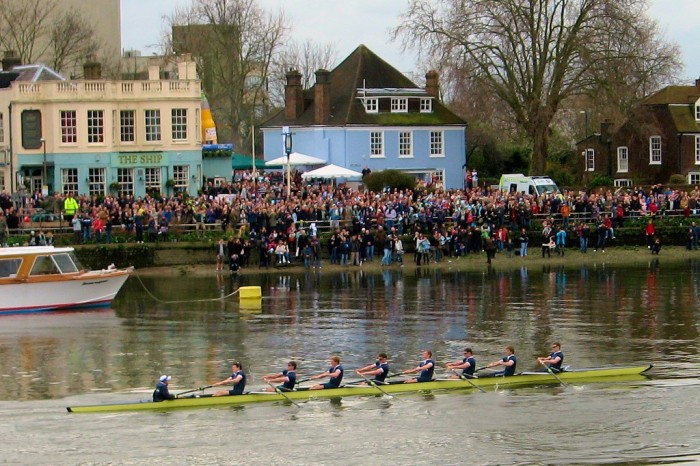 Image credit: tpholland
It's one of the oldest school rivalries in the world — Oxford vs. Cambridge! And every year, both universities compete for the top spot during the annual rowing race at the River Thames. Watch the excitement from the riverbanks and cheer for your favourite team.
18. Snap a photo with a red telephone box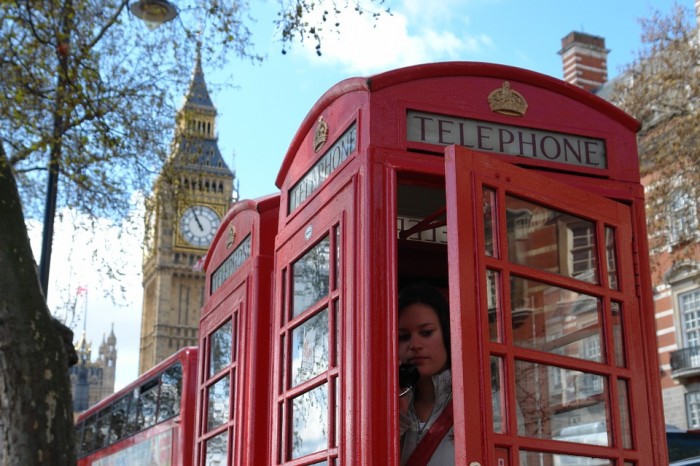 You'll find one at every corner! However, in the advent of mobile phones and Wi-Fi, a lot of people are saying that their days are numbered. So hurry! Take a selfie because you may never see them again!
19. Check out the pretty houses in London's neighbourhoods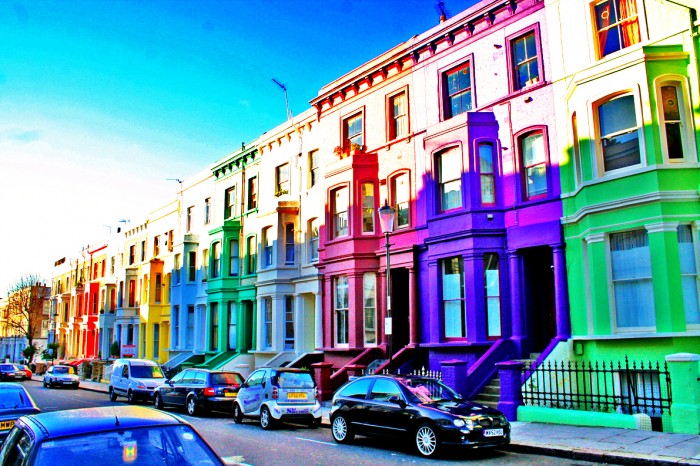 Image credit: Edoardo Costa
One of my favourite past-times in London is to walk around the residential neighbourhoods and stare at the colourful little box-shaped houses. Kensington and Notting Hill are my go-to areas, especially during the spring. The cherry blossoms and wisteria blooms make them even lovelier!
20. Master the British accent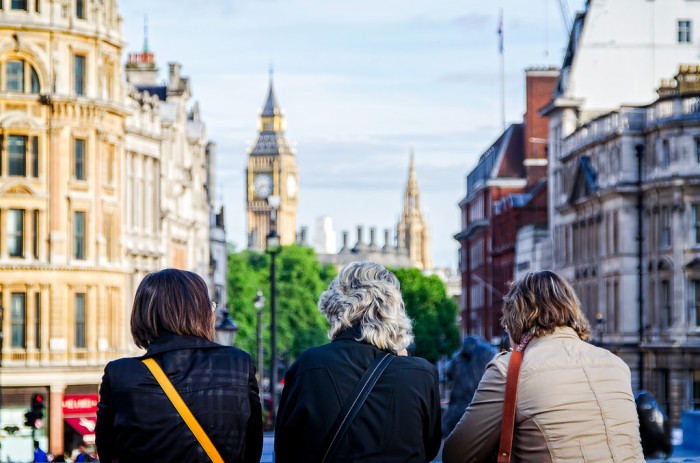 Image credit: Garry Knight
Yeah, it's contagious! Spend a few days in London and you'll start to pick it up. Same goes for their humour and slang!
Also read: 15 Steps to Travelling London On a Budget
I'm sure there are a lot more fantastic freebies in this one-of-a-kind city. So if I missed out on anything, let me know by dropping a comment. I'd love to hear from you.