'Tis the season to be jolly and generous to our nearest and dearest. We may not have seen our friends as often as we wanted to in the past two years, but this is the time to make up for it. Make your besties feel like the best version of themselves with an updated cosmetics arsenal that they're sure to have a blast playing with. That's what makeup is all about, anyway: having fun and feeling confident about ourselves. So, here's a list of makeup products you can buy in Sephora that are perfect for your secret Santa events this Christmas!
And don't worry, we made sure to pick products that are available all over Southeast Asia, from Singapore to the Philippines.
Also read: Best Influencer Beauty Brands for Makeup and Skincare
1. Patrick Starrr Visionary Eyeshadow Palette by One/Size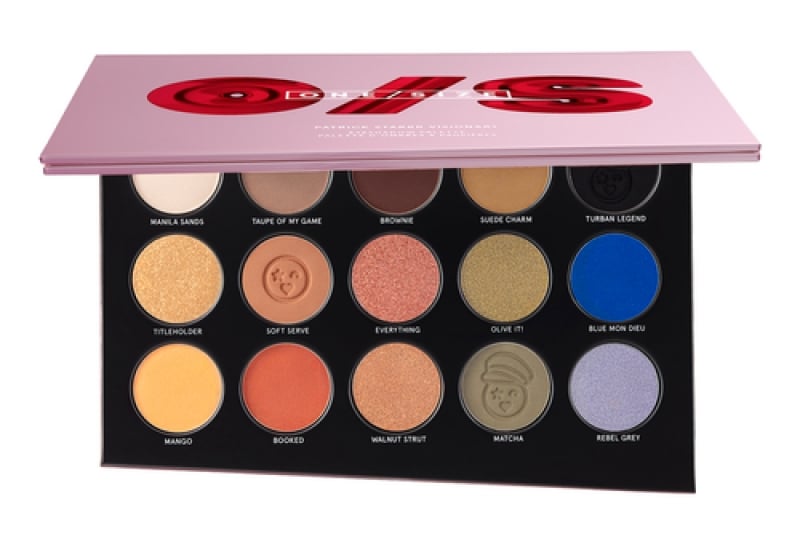 Patrick Starrr's a popular makeup guru on YouTube with the tagline "One size fits all." His makeup brand One/Size was named after his philosophy that makeup is for everyone, no matter your gender, colour, shape, and size. This palette caters to not only every type of person, but for any occasion, whether casual or formal. It features a selection of neutrals and pops of colour in matte to shimmer finishes. The Visionary Eyeshadow Palette promises one-swipe payoffs that can be applied with a brush or your finger, making it perfect for beginners and professionals alike. How's that for a Christmas present to your bestie?
2. Pastels Obsession Eyeshadow Palette by Huda Beauty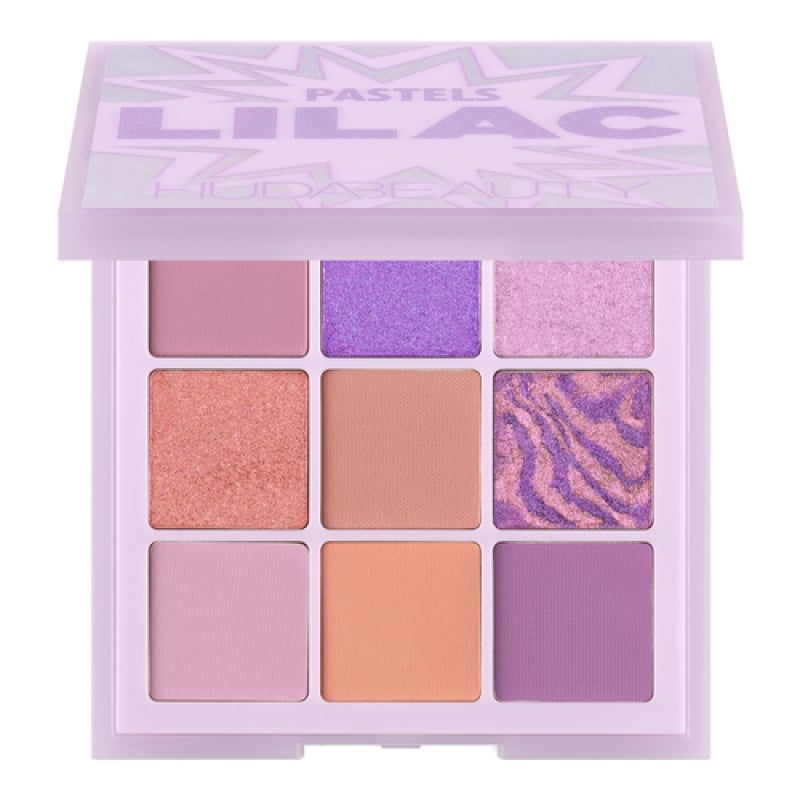 If your friends like to dabble in pastel colours, Huda Beauty blends festive and pastel perfectly. The beauty brand's Pastels Obsession Eyeshadow Palette comes in three versions: Lilac, Rose, and Mint. All three feature their namesake colours in various shades inside each palette. The colours are a mix of mattes, shimmer, and metallic finishes. The Rose palette would be perfect for your friends who not only love pink, but have an affinity for dreamy colours. Meanwhile, the Lilac palette panders to those who prefer seductive tones. The Mint palette, on the other hand, has both cool and warm hues, perfect for Christmas parties. 
The fact that each palette comes with an acrylic case and a full-sized mirror makes this collection more appealing and easier to carry. We wouldn't blame you if you buy these makeup products to give yourself this Christmas too!
3. Lip Soufflé Matte Lip Cream Duo Set by Rare Beauty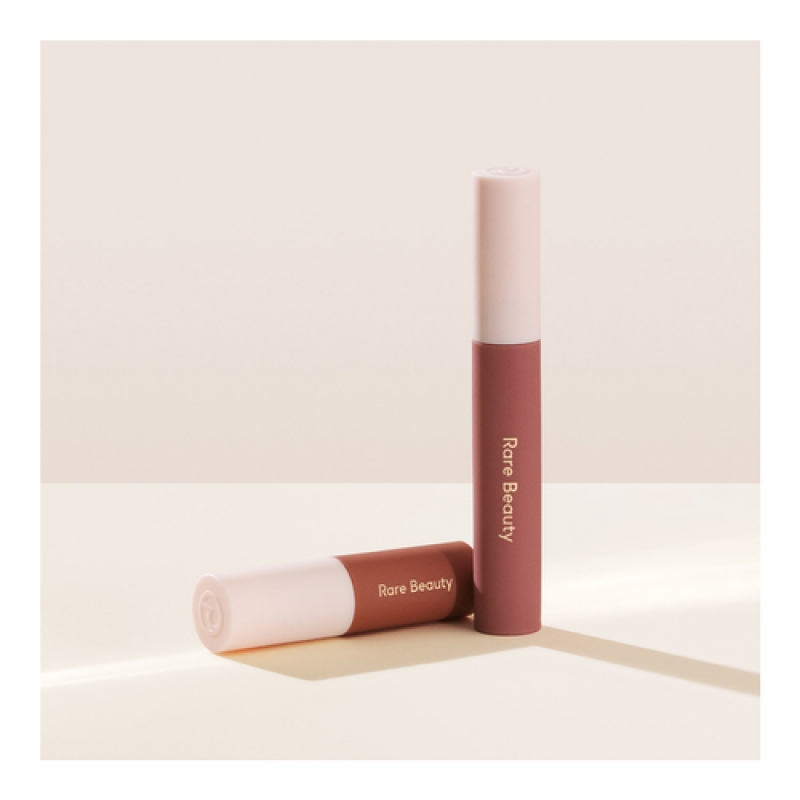 In case you and your besties want lips like Selena Gomez, then what more could you ask for than lippies straight from her makeup line? Rare Beauty's Lip Souffle Matte Lip Cream duo is a hydrating cream stick that's also paraben and sulphate-free. This particular set offers the collection's best selling shades Courage and Ambition. The former is a gorgeous nude mauve, while the latter is a warm golden brown. Both makeup products promise to last you the entire night at Christmas parties, all the while softening your lips and making them look fuller. 
4. Lil Gloss Bombs Lip Luminizer Duo Mini by Fenty Beauty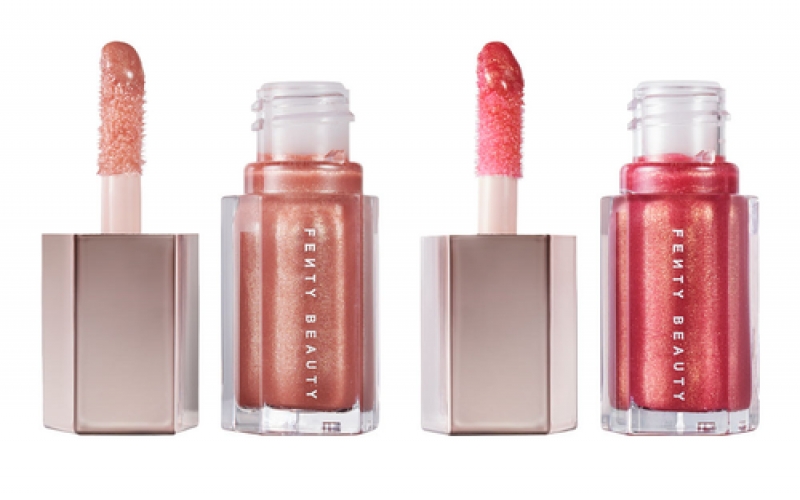 Take your lip game up a notch and swipe a vibrant gloss on top of your lipstick. Rihanna's Fenty Beauty offers a lot of glistening lip luminizers that will surely make you and your best gal pals go "ooh" and "aah." This duo set, in particular, packages the bestselling lip luminizer in the rose nude shade called Fenty Glow, and includes a new pink coral shade named Pink Dragonfly. 
We know what you're thinking: "It looks sticky!" But in reality, it's far from it. The Lil Gloss Bombs collection has a non-sticky formula and is infused with AHAs and anti-oxidants for a sprinkle of lip care qualities too. If you buy sets like this, you can even split the two items to give to two different people… or keep one for yourself!
5. Fouroscope Fire Queen Cheek Palette by Benefit Cosmetics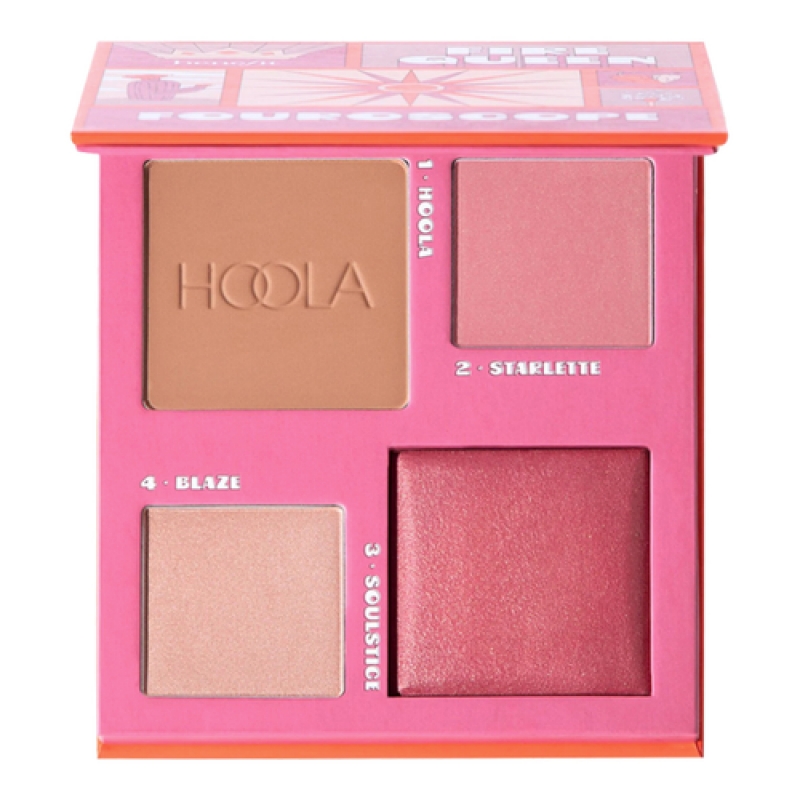 Put some colour on your friend's cheeks by gifting her with sweet blush products she can wear on festive occasions or even dates. You can even make it more convenient for her by getting her a palette with a blush, bronzer, and highlighter all at once. This is exactly what Benefit Cosmetics' magical Fouroscope palette offers. 
In it, you'll find a full-size matte powder bronzer, a mini blush, a full-size blush, and a mini highlighter. You can pick from three different sets which all feature various shades: the Fire Queen Cheek Palette, the Earth Angel Cheek Palette, and the Air Goddess Cheek Palette. Each one looks so alluring that you might be tempted to keep this cheek palette for yourself!
6. Nudies Matte All Over Face Color Blush & Bronze by Nudestix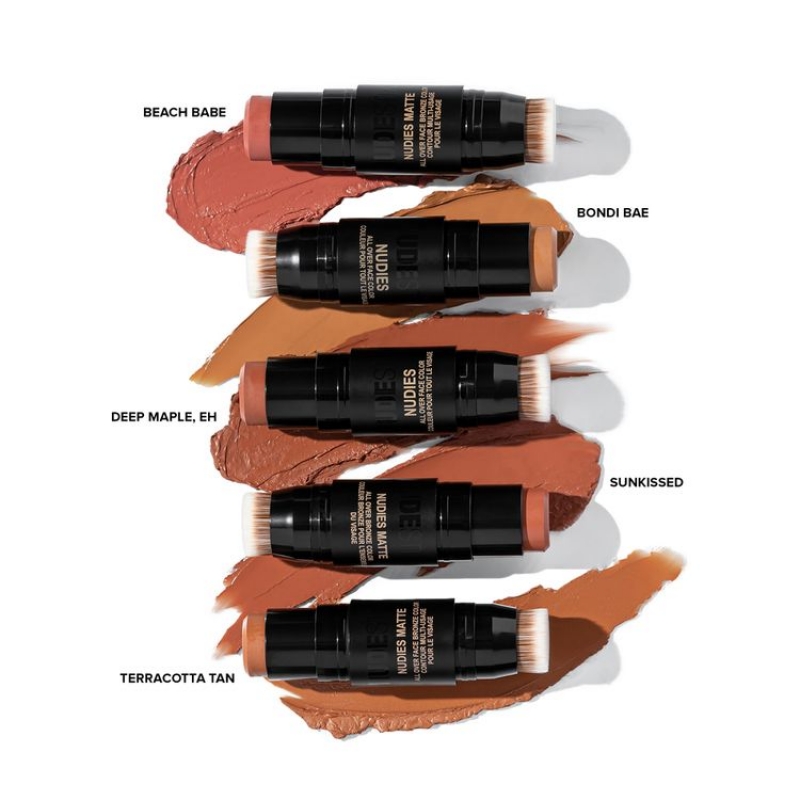 Nudestix is among the highest-rated makeup products in Sephora, so adding this to your Christmas shopping list is a must. Not only are these multi-purpose sticks space-saving, but they're designed to be beginner-friendly too. Each compartment is equipped with a mini brush at the opposite end of the cream stick, which makes the colour easier to blend on the cheeks as a contour, bronzer, or blush. It's also fragrance-free, oil-free, paraben-free, and sulphate-free, making it friendlier for those with sensitive skin. 
Sephora sells the Nudies Matte Color Blush in 13 shades, so you're sure to find the perfect one for your friends, whether you're looking for a natural finish or a pop of colour. 
7. All Nighter – Long Lasting Makeup Setting Spray by Urban Decay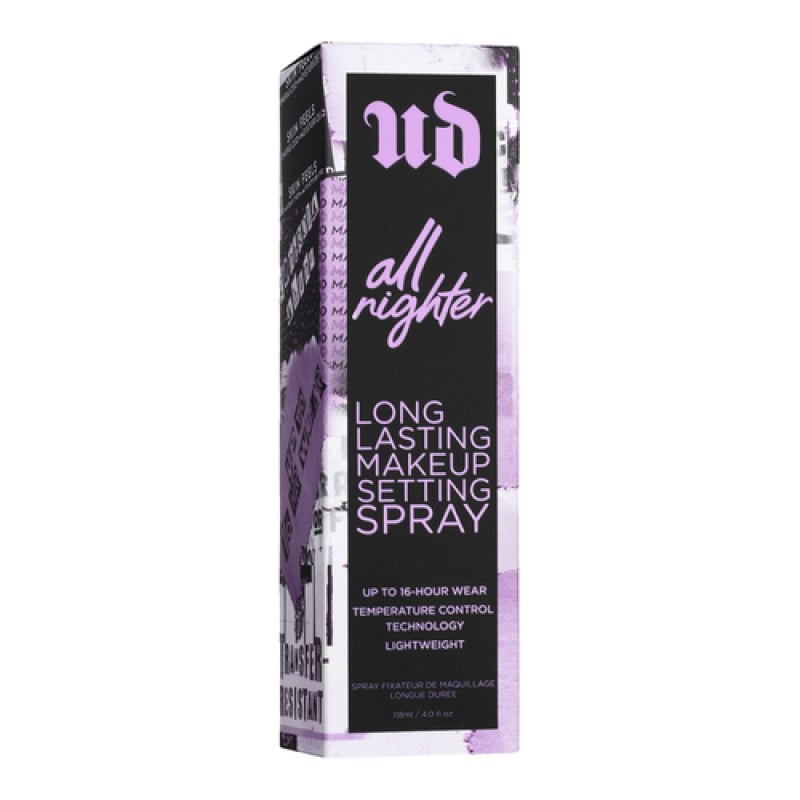 Regardless if it's you or your bestie looking for a setting spray that will seal your makeup the whole day no matter how crazy your holiday parties become, look no further than Urban Decay setting sprays. We recommend the All Nighter setting sprays, which are the highest rated setters in Sephora. Not only are they alcohol and oil-free, but they'll also keep your skin moisturised since they're infused with vitamins. Oh, and they're cruelty-free too. Need we say more?
8. Parure Gold – Setting Mist by Guerlain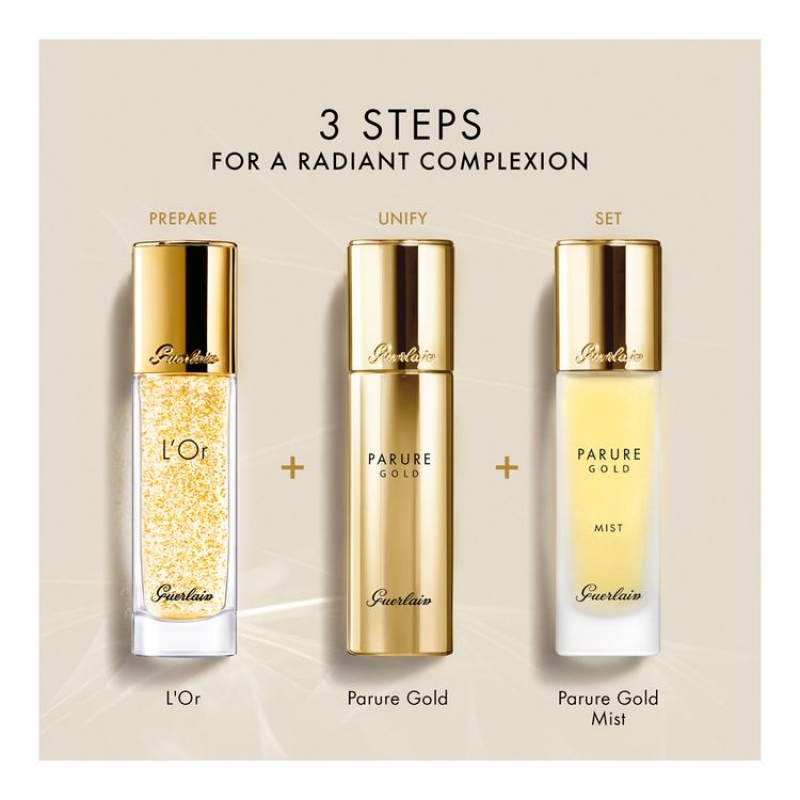 Feeling extra bougie? Guerlain's Parure Gold setting spray is as highly rated and loved as the Urban Decay setting sprays, except this one is proven to boost the radiance of your complexion. This would be perfect in case you're worried about your skin looking dry or flakey after hours of makeup on your face. 
Parure Gold's ingredients include vitamins, AHAs, and antioxidants that protect your skin from pollution. This helps maintain the suppleness and flawlessness of your skin and makeup; in fact, studies show that this spray boosts your complexion +31% after six hours. Sounds like a very timely makeup product to use this Christmas, if you ask us!
Also read: 18 Must-Try Singapore Beauty Brands From Skincare to Makeup
Not all of us will be celebrating Christmas the same way, but let's take this opportunity to make our presence felt to our friends by sending them love. This may come in the form of gifts, heartwarming Christmas cards, or even a much-awaited Zoom call. But when it comes to your girl friends, let's face it — they'll always be suckers for sparkly and pretty makeup products. Happy Christmas shopping!
---
All images credited to Sephora Singapore | Official Website