What comes to mind when you first think of Sentosa Cove? For us, it's expensive houses, yacht clubs, and luxurious hotels for birthday parties and the most lavish staycations. Therefore, while this playground of the rich and famous may sound daunting and a tad untouchable, did you know that Sentosa Cove actually boasts a lot of activities? From waterfront eateries to crystal clear waters, here are 9 things anyone can do in and around Sentosa Cove!
Explore Quayside Isle in Sentosa Cove
1. Go for brunch at Quayside Isle
Quayside Isle is a stretch of cafes, restaurants, and bars located along the beautiful waterfront. It's packed with various food outlets such as Gin Khao Bistro — a Thai establishment that's made headlines for its watermelon fried rice, and Greenwood Fish Market that hosts an annual Oyster Festival, and many many more!
Over at Greenwood Fish Market, be treated to only the freshest New Zealand seafood at value-for-money prices! We suggest taking away a bag of chips, and enjoying your catch of the day by the waterfront. 
After all, what's better than spending a languid hour wolfing down the delicious fare while you people-watch and gaze out at the scenic marina? 
Address: 31 Ocean Way, 098375
2. Pick up a unique selection of groceries at Jasons the Gourmet Grocer
If you're planning on having a picnic at one of Sentosa's many beaches, why not head on over to Jasons the Gourmet Grocer for a unique selection of groceries? With a special array of picnic foods like cured meats, cheeses, olives, and bread, why not sample some new and exciting selections while you're at it!
Address: 31 Ocean Way, #01-26/27 Quayside Isle, 098375
Also read: 15 Fabulous Picnic Spots in Singapore [UPDATED 2021]
Wander around the sights of Sentosa Cove
3. Dream about having your own yacht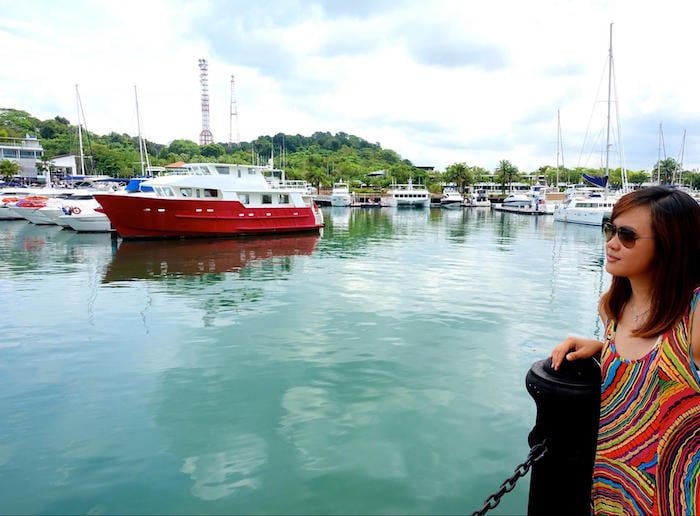 Once you've finished your meal, walk along The Marina. As you know, Sentosa Cove is home to the Singapore Yacht Charter, where you can see many yachts bobbing along in the breeze. While you stroll along the water, stare wistfully into the horizon and enjoy the sea breeze in your hair.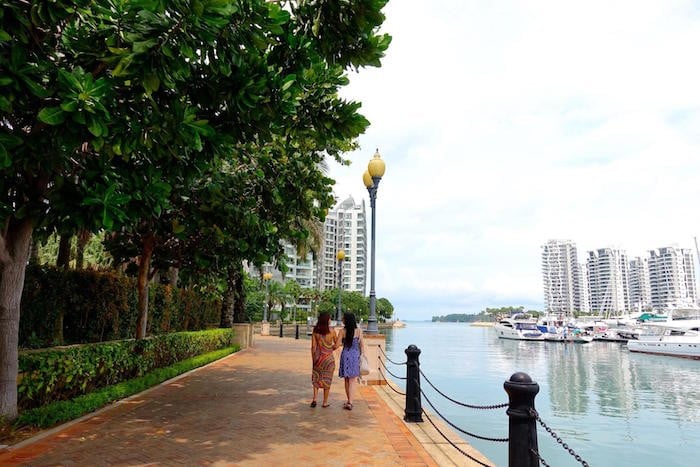 Perhaps one day, someday somehow, one of those yachts will be yours! Why, we can dream, can't we? Till then, the yachts docked at Sentosa cove are indeed a feast for the eyes.
4. Hone your OOTD skills beside the Marina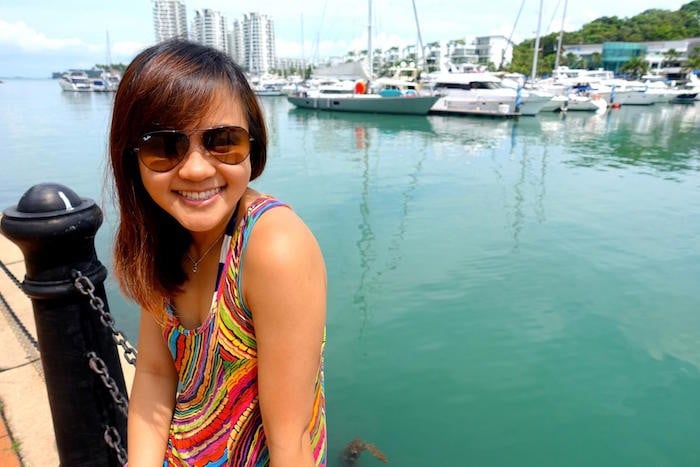 Said Marina is stunningly beautiful and serves as an absolutely spectacular backdrop for photos. Spend an hour here, and you'll have tons of totally Insta-worthy photos to last a lifetime.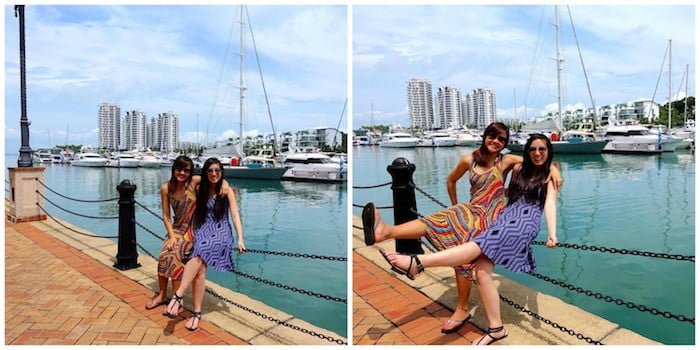 If yachts aren't enough, there are also various things to pose with, such as this lighthouse!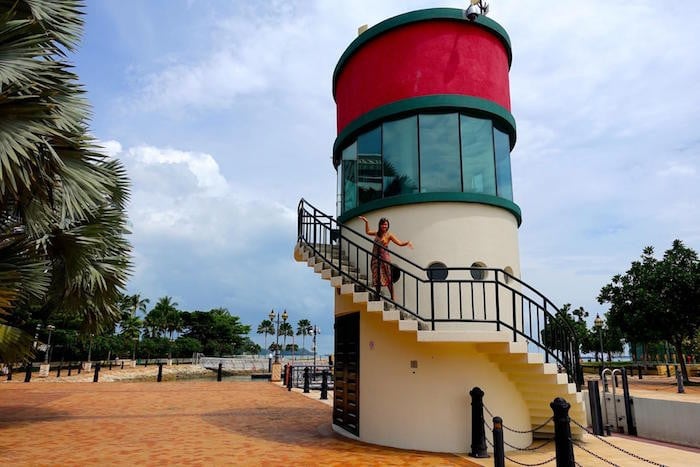 5. Dangle your legs off breakwaters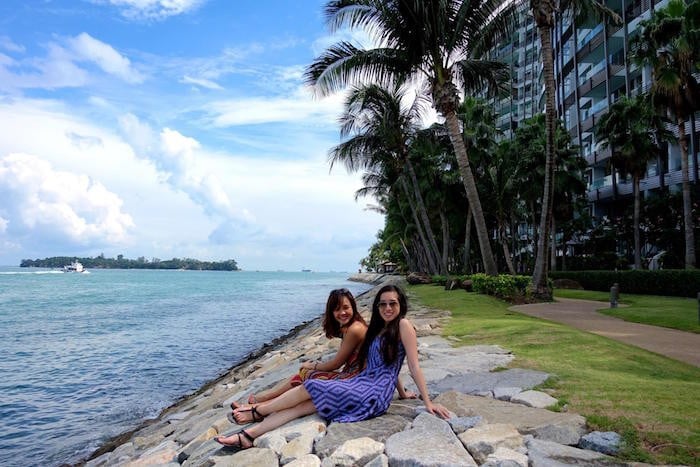 Sentosa Cove is located right at the tip of Sentosa Island, offering splendid views all around. Once you've captured some beautiful photos, hang out on the breakwaters located next to The Oceanfront @ Sentosa Cove, which is just a stone throw's away from Quayside Isle. After all, there's nothing quite like taking in the panorama of the unbelievably turquoise South China Sea, watching the palm trees sway in the wind, and dangling your legs just above the lapping waves. Plus point: It's unbelievably peaceful here!
6. Spot the Southern Islands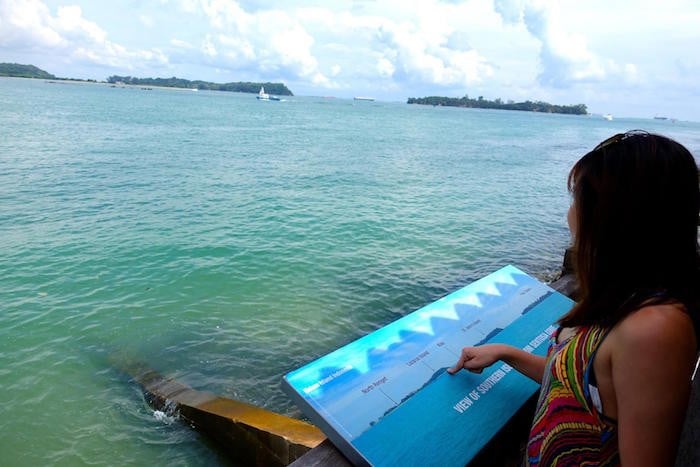 While you're looking out at the South China Sea, you might spot the Southern Islands! These are a cluster of offshore islands, and yes — you're able to spot them from Sentosa Cove! For instance, why not see if you can identify between Lazarus Island, St John's Island, or even the Sisters' Islands? Also, some say that these islands are some of Singapore's best-kept secrets (and having been there before, we'd definitely agree).
If you enjoy water sports, you'll be happy to know that the Southern Islands are a paradise for snorkelling and kayaking. On the other hand, you can also unwind with a picnic, or explore the islands' untouched beaches. Furthermore, One Degree 15 Marina Club offers boat charters around these islands!
Also read: Guide to Singapore Beaches – The Top 13
7. Go on a tour of the open-air museum of the houses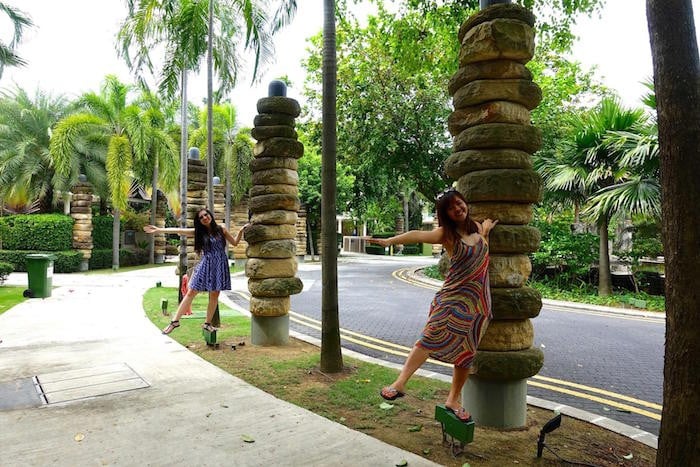 Sentosa cove, after all, is known as the playground of the rich and famous. The houses here are, for lack of a better description, out of this world. To best explore this area, we suggest renting bicycles and sightseeing through Balinese enclaves and futuristic properties. Above all, see if you can spot an Egyptian house that looks like it came straight out of Universal Studios!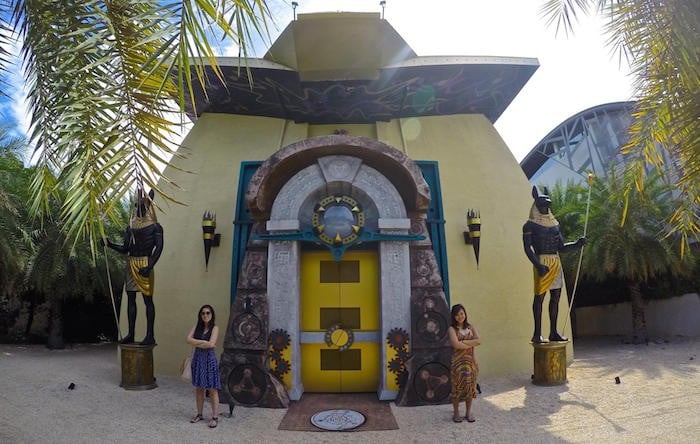 Most importantly, do take note that these houses in Sentosa cove are residential estates, so do remain respectful at all times. Also, keep your noise levels down. With that in mind, enjoy your jaw-dropping tour of this open-air museum — we know we did, immensely!
Experience all that W Singapore Sentosa Cove has to offer
8. Have an interesting steak experience @ SKIRT Restaurant
One of the best steak restaurants in Singapore, SKIRT Restaurant is the ultimate treat for a special occasion. However, did you know that there's a story to the restaurant's decor? Let us fill you in.
Firstly, we have the udders of the cow (left), and the leather made from the cow's hide (right).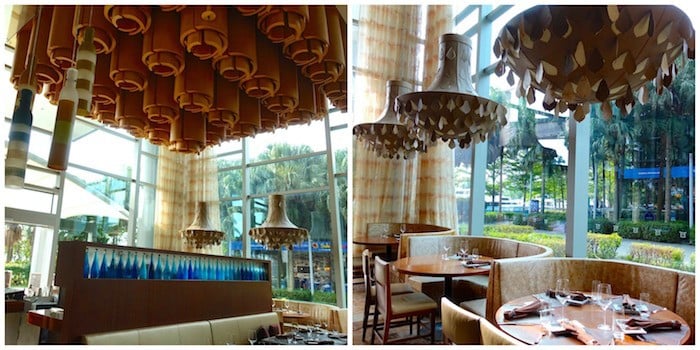 Secondly, the cow is slaughtered on the chopping board (vertical hanging strips: left); Lastly, we're left with the cow's… tears (right).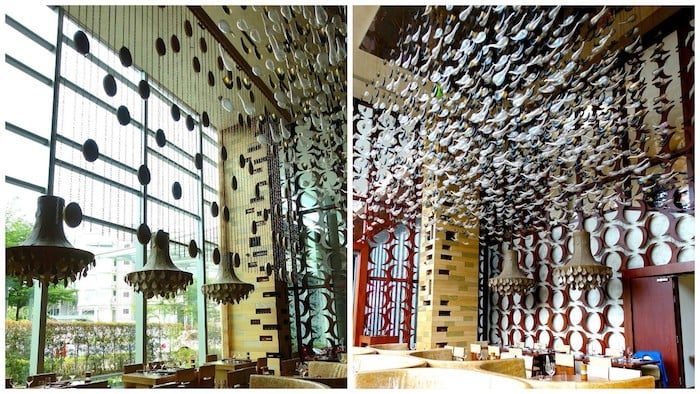 Extremely interesting, right? With this wonderfully eccentric and lavish interior, dig into what's probably the best restaurant in Sentosa Cove. 
Address: 21 Ocean Way, Sentosa, 098374
9. Swim at W Hotel Singapore's famous pool: WET® @ W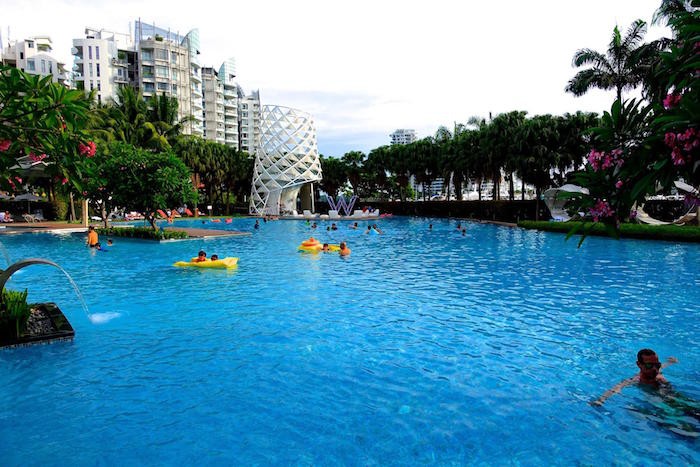 The pool at W Singapore is one of Singapore's largest outdoor pools! Though previously famous for its Endless Summer pool parties held on the first Sunday of every month, do note that public access to the pool is currently unavailable until further notice.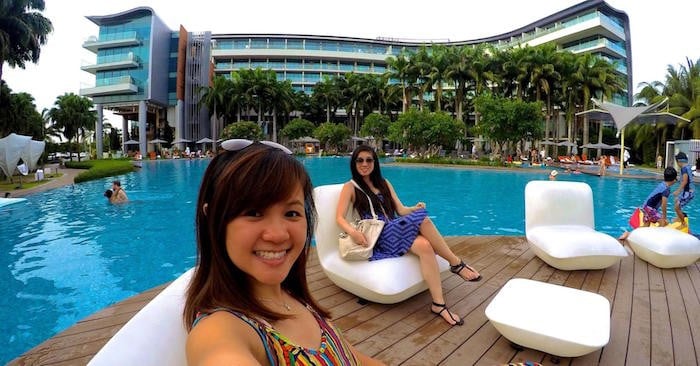 However, if you're one of W Hotel Singapore's guests, you'll be glad to know that the WET Pool can be accessed 24 hours a day, 7 days a week!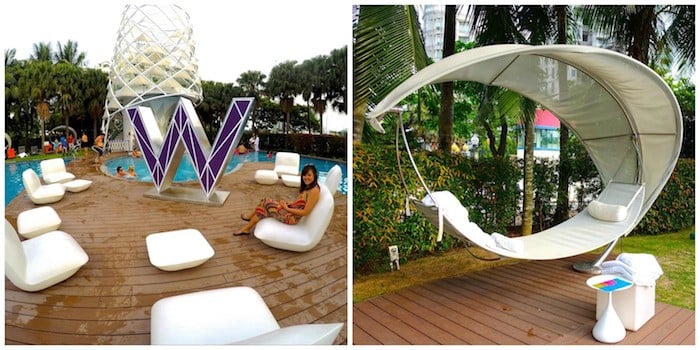 Relax on one of the deck's pool chairs, conveniently located right next to the half-submerged pool bar. These white chairs even light up once dusk falls! Additionally, hammocks dot the periphery of the pool, and are terribly inviting for a read or a laze.
To sum up, Sentosa Cove is more than just a land of lavish houses and fancy hotels. With its waterfront restaurants and scenic vantage points, it makes for a perfect weekend adventure into the outskirts of Singapore.
---
Featured image credit: Sentosa Cove Singapore | Official Website