Ask someone to describe Vietnamese coffee and their response will often be entirely dependent on the variation you're referring to. In this coffee-crazed nation, the humble brew takes many forms, but most java connoisseurs agree that proper Vietnamese coffee should be made using a traditional phin, or drip filter.
The heady aroma that wafts from this French contraption belies the strength of the Viet Robusta bean, a potent compound that is best tempered with something sweet. Allow us to show you three different types of coffee that you can expect to taste when you visit Vietnam — largely dissimilar but all equally delicious.
Egg coffee
Cà phê trứng, or egg coffee, is synonymous with Hanoi. Beneath the dense layers of whisked egg yolks and condensed milk lies a powerful Vietnamese blend of black coffee. It's powerful enough to jolt you into action after a long night out, or simply give the kick that you need to get your day started. The contrast between the decadent topping and bitter, almost overpowering coffee makes for a fascinating taste sensation, with some calling it more of a dessert than a coffee.
The story behind cà phê trứng is etched into coffee folklore, dating back to 1946 when a shortage of milk drove the coffee's originator, Nguyen Van Giang, to use whisked egg yolks and condensed milk as substitutes. If you're looking for the most delectable way to consume your coffee, this is it.
Where to try it: Giảng Cafe, 39 Nguyễn Hữu Huân, Hàng Bạc, Hoàn Kiếm, Hà Nội
Details: This hideout is the spiritual home of cà phê trứng; the place where it all started. The sidewalk is the perfect spot to take in the Hanoi street life. Pull up a stool and watch commuters whiz by on their bikes as you enjoy your freshly whipped egg coffee.
Iced coconut coffee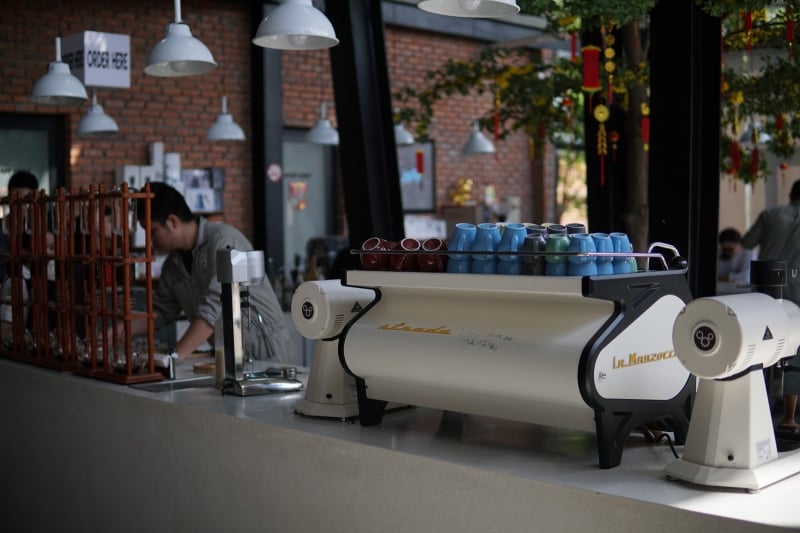 Iced coconut coffee (cà phê dừa) is yet another Vietnamese treat that will have you salivating once you've tried it. More refreshing than the rich egg coffee, this variation is created by mixing the brewed coffee with condensed milk, coconut cream, and crushed ice. The sweet coconut flakes make it more of a coffee smoothie, with an almost tropical texture.
You might notice that coconut coffee is more widespread in the coastal regions than the big cities, particularly around Da Nang. Nonetheless, it is possible to find cà phê dừa throughout the country.
Where to try it: 43factory, Lô 419, 422 đường Ngô Thì Sỹ, Bắc Mỹ An, Ngũ Hành Sơn, Đà Nẵng
Details: This cafe is the embodiment of cool. The face brick facade features towering floor to ceiling windows to allow in oodles of natural light, but it's the outdoor seating area that's the showstopper. The koi pond with sunken concrete booths makes it ideal for whiling away the hours on a warm Da Nang day. They make superb cà phê dừa, too!
Milk coffee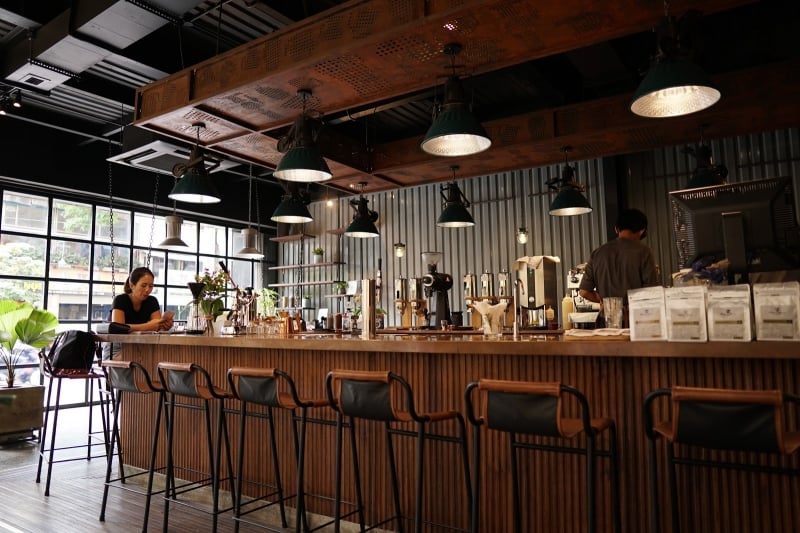 This is the quintessential Vietnamese coffee drink found all over the country. The humble cà phê sữa đá foregoes the additional ingredients in the other variations, with only condensed milk as the foil for the freshly filtered brew. Sweeter than iced coconut coffee but perhaps more palatable than the egg coffee, this is the ideal pick-me-up. Much like egg coffee, milk coffee has a storied history, too. It all began when French colonialists tried to influence locals by punting the supposed benefits of condensed milk over regular dairy. That stuck, and now condensed milk is used to mask the sharp Robusta tang. Be sure to stir your milk coffee well, so as to ensure that the condensed milk doesn't settle.
Where to try it: Phin & Bean Roastery, 20 Nguyễn Thị Minh Khai, Đa Kao, Quận 1, Hồ Chí Minh City
Details: Chic cafes are a dime-a-dozen in Vietnam cities, but this Saigon roastery takes the art of coffee brewing more seriously than most — with careful attention to detail, resulting in the perfect blend. Enjoy your cà phê sữa đá at either one of their two locations in Ho Chi Minh City. They've created spaces that embody the typical industrial feel of most cafes while including a sprinkle of greenery.
Also read: 7 One-Week Itineraries for Vietnam
Now that you've got the lowdown on Vietnamese coffee, all that's left is for you to sample it for yourself. Which is your favourite? Let us know!