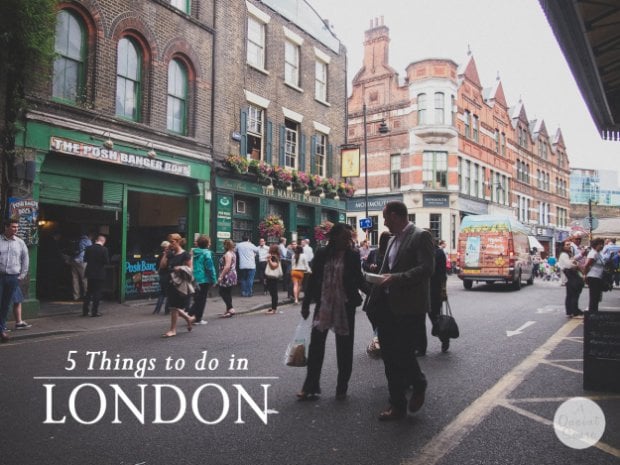 If you find yourself with the misfortune of having only one solid day in London, the first thing I'd recommend you to do: Extend your stay, or make it a mental note to return soon. Otherwise, these 5 'things to do' should fill your itinerary up well enough, as they did for us on our last day there.
Also read: Which City Should You Visit in Western Europe?
1. Let the British Museum steal your morning away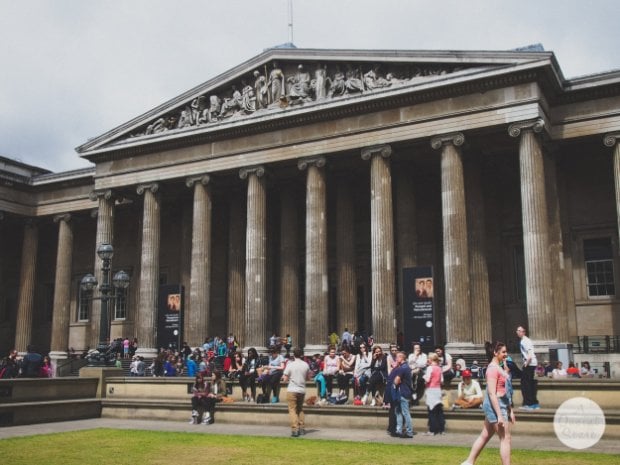 Located next to Bloomsbury Gardens and a good 20 minute walk from our apartment in Russell Square, the British Museum easily holds you captivated for 3 hours or more — thanks to the 95 different rooms spread out on three levels, taking you from ancient mummies to calligraphy, clocks and watches.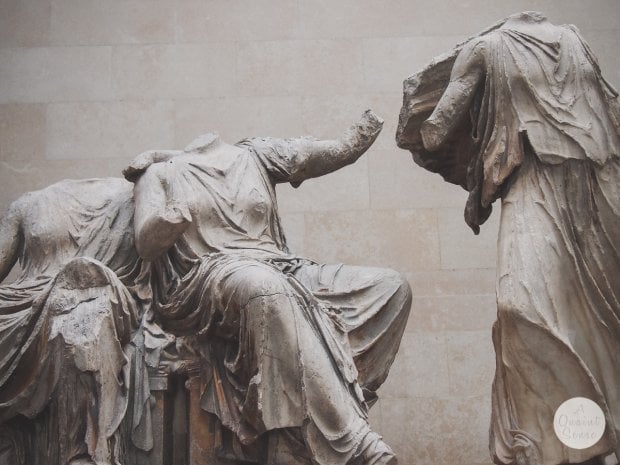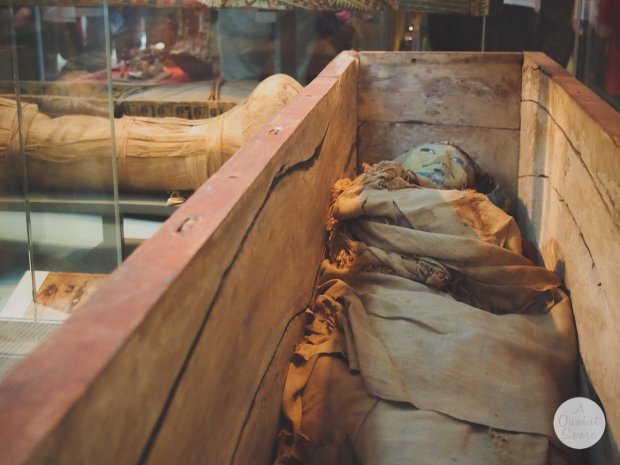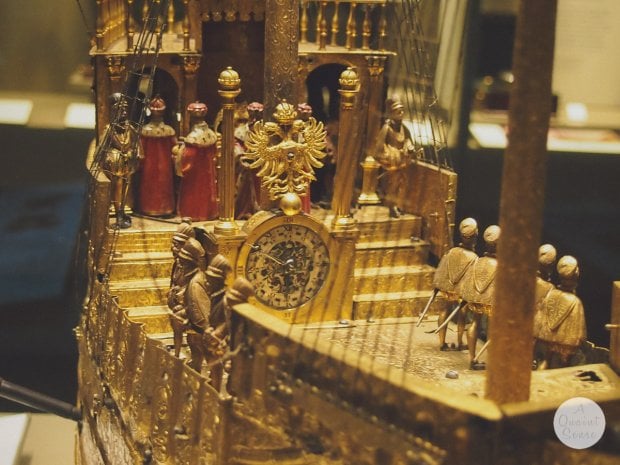 More interestingly though, might be a visit to the Natural History Museum (yes, the one similar to Night at the Museum with Dinosaurs and cavemen exhibits), which was the initial plan. We just .. went to the wrong one.
British Museum
Address: Great Russell Street, London, WC1B 3DG
Opening Hours: 10am to 5.30pm daily (till 10.30pm on Fridays)
Free admission
Nearest underground stations: Tottenham Court Road & Holborn
2. Head to Borough Market … hungry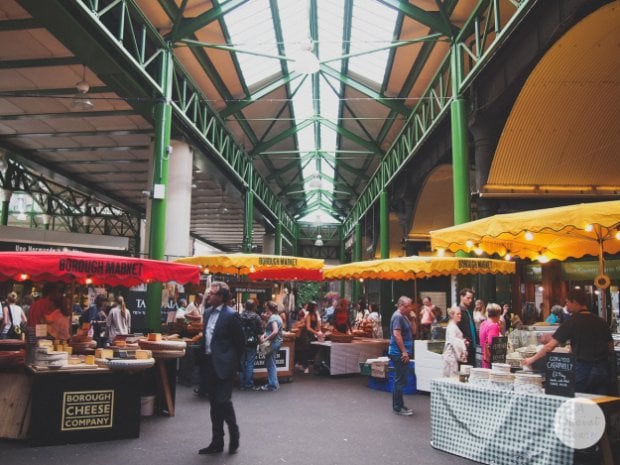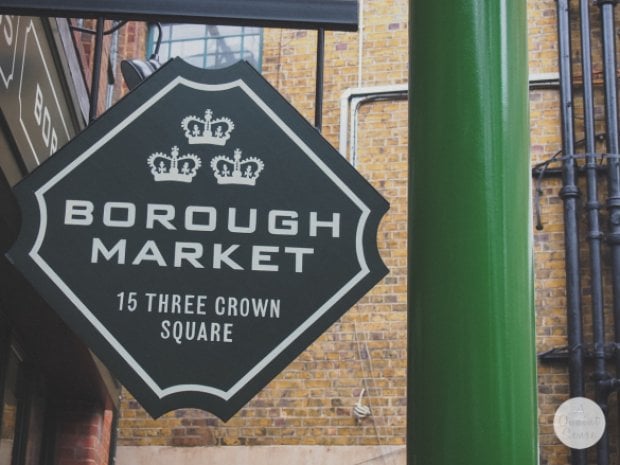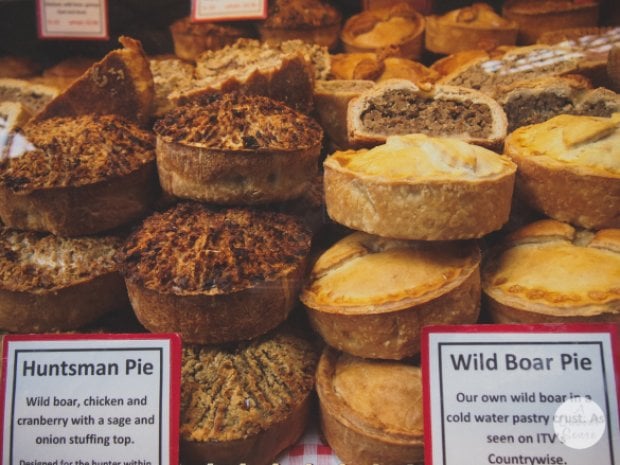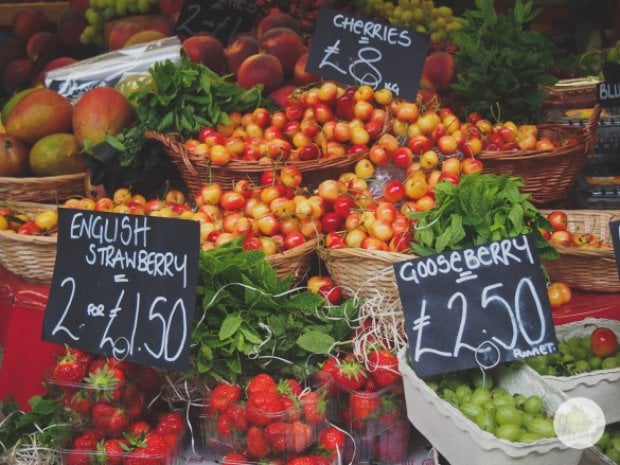 Borough Market is London's most renowned food market, filled with those who probably live by Julia Child's words — People who love to eat are always the best people. Well, we are.
Also read: Eating Our Hearts Out in London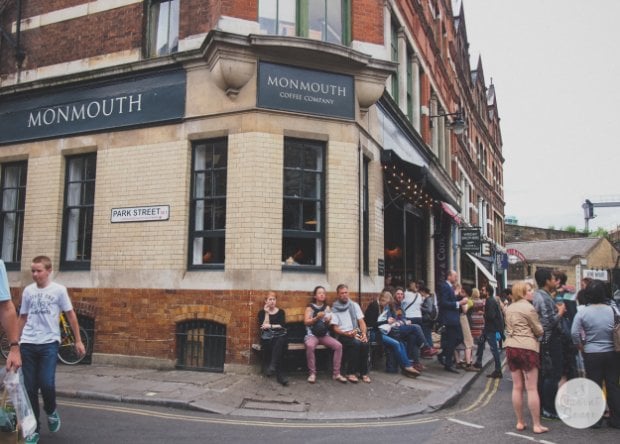 There are tons of fresh produce to gleam over in there, bakes too. But first, coffee fix. According to Timeout London, Monmouth Coffee stands at 36 years and is still a major presence in the London coffee scene. One sip (of their latte) later, we saw why. You'll find the corner shop at the southern end of the market, with a distinct queue. Get it in it.
Also read: Coffee Lovers, Get Your Fix the Right Way at These Places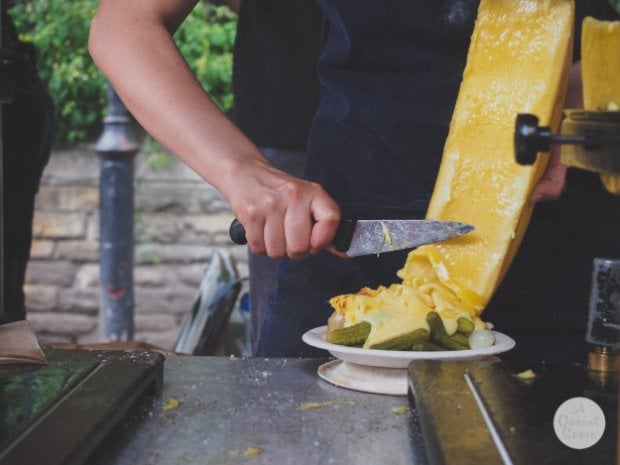 If you're aiming for a food coma of some sort, try the Raclette from Kappacasein. They first melt the cross section of a huge block of Ogleshield cheese (the perfect cheese for melting, I learn) before gently unleashing them upon a mound of potatoes, pickled gherkins and onions. It's a heavy order costing only 6 pounds. You can also get toasted cheese sandwiches here, which are equally as awesome.
Also read: 10 Amazing Bakeries Around the World Every Foodie Must Visit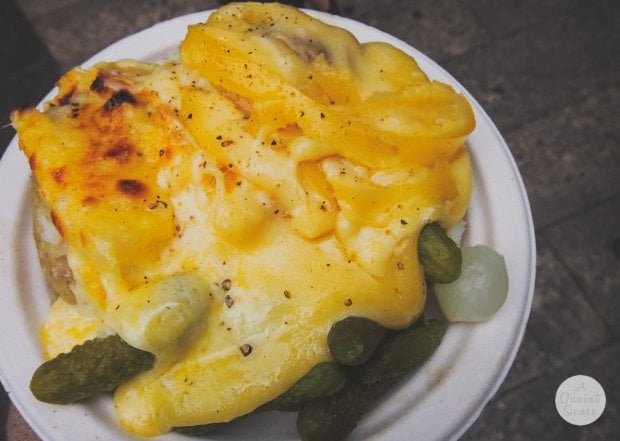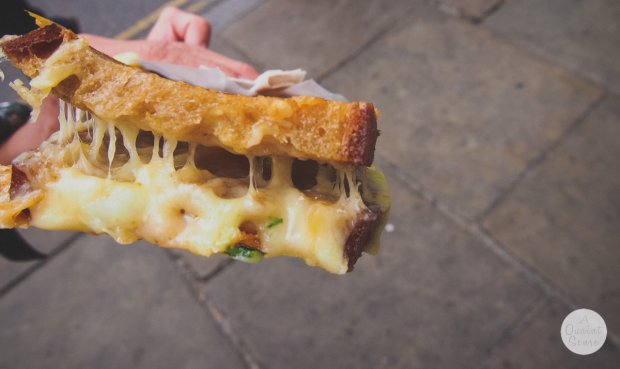 Borough Market
Address: 8 Southwark Street, London, SE1, ITL
Opening Hours (full market): Wed/Thurs – 10am to 5pm, Fri – 10am to 6pm, Sat – 8am to 6pm
Nearest underground station: London Bridge
3. Learn that London Bridge really is the Tower Bridge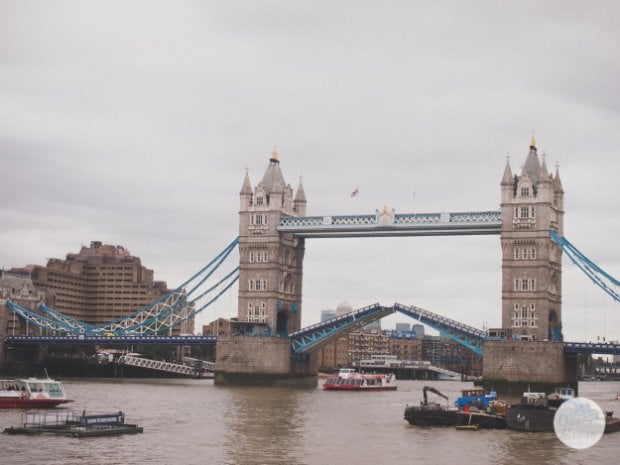 Once you're about to burst from all that eating in Borough Market, take a good stroll along the River Thames towards the Tower Bridge. Keep getting your photos taken as you get nearer to the bridge to find that perfect angle. We took about ten. If you're lucky, you'll see it lift up for the larger ships to cruise through.
When I was nine, I learnt that the London Bridge that came falling down in my disastrous singing was really called the Tower Bridge. Thankfully, I had other things to occupy my crushed thoughts at that point — testing the spring strength of Pilot G2 pens and what not.
Tower Bridge
Nearest underground stations: Tower Hill, Tower Gateway and London Bridge
Info on Tower Bridge Exhibition here
4. Get tourist-trapped in Harrods and love it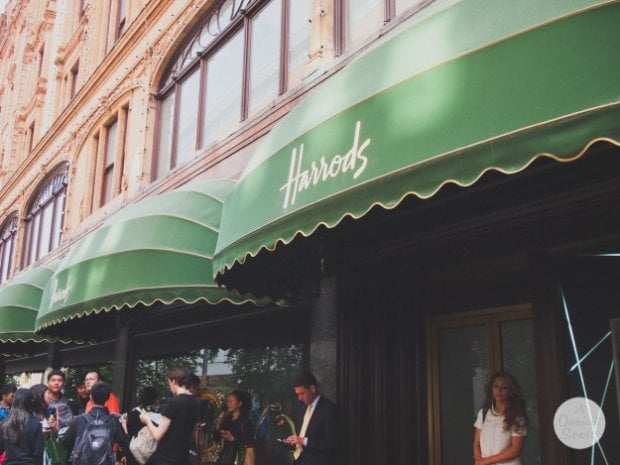 Similar to Grand Lafayette in Paris, this huge department store boasts 7 floors, stashed with plenty of upmarket brands. My interest however, lies in running around to hug the huge Harrods bears standing around and then to the Harrods Gift Shop (Level 2) for very London-centric buys.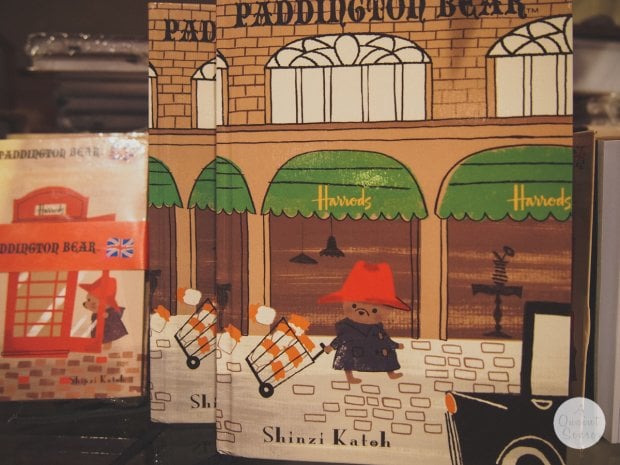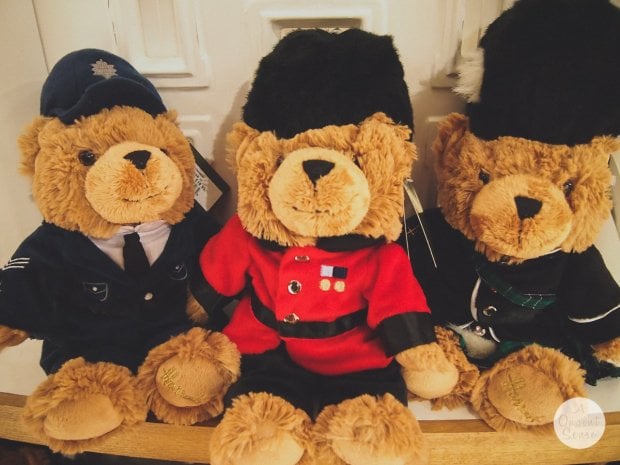 If you're willing to splurge a little for a classic English afternoon tea, The Tea Room (Level 2) is the place to be. They've also got a Disney Cafe on Level 4, where you'll also find tons of branded wear for children — Envy or bewilderment, you decide.
Harrods
Address: 87-135 Brompton Road, Knightsbridge, London, SW1X 7XL
Opening Hours: Mon to Sat – 10am to 9pm, Sun – 11.30am to 6pm
Nearest underground station: Knightsbridge
Store guide here
5. Catch a musical – You must watch a musical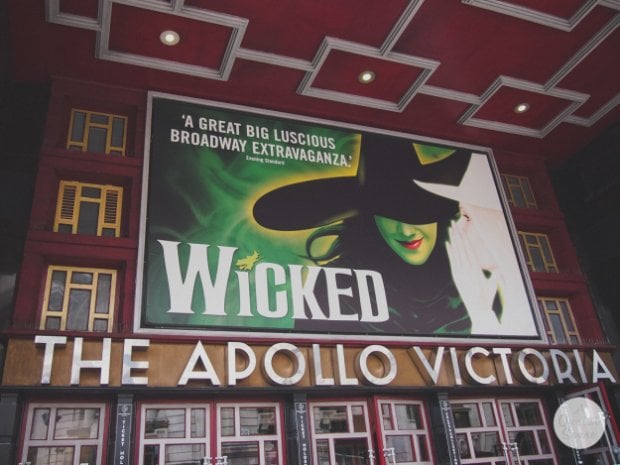 When in London, you'll chance upon many musical theatres that are impossibly hard to miss given their attention-grabbing billboards. Tickets can be bought from booths in certain train stations, online or the ticket box office at the theatre itself.
For a better bargain, you could try heading to the theatre of your choice early in morning of the show and queue for cheaper "last minute" tickets. We chose to catch Wicked, got to the Apollo Victoria theatre an hour before the box office opened and were 7th in the queue of mainly Asians. The result: Front row seats for 29.50 pounds.
Apollo Victoria Theatre
Address: Wilton Road London SW1V 1LG
Box Office Opening Hours: Mon to Sat – 10am to 7.45pm
Nearest underground station: Victoria
Contributed by A Quaint Sense.