I like being outdoors.
I like feeling the wind blow through my hair, I like the way the air smells after a rain shower on a hot summer day, and I like hearing the songs of birds.
My passion for nature and the outdoors has taken me on a few amazing trips, one of which was a week-long hike along the Hadrian's Wall Path in northern England. First things first, though! I think it's essential to give you guys some background information on Hadrian's Wall itself.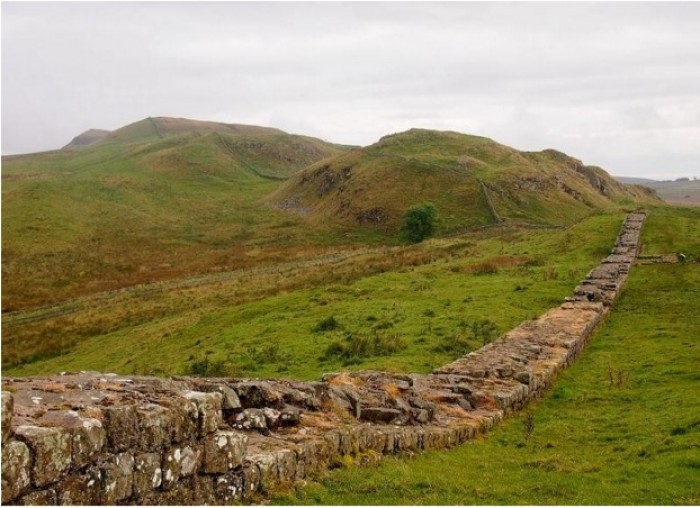 Credit for building Hadrian's Wall generally goes to Hadrian, a Roman Emperor who commissioned the construction of a fortified wall in 122 AD. To be fair, however, the wall was built by Roman soldiers—I honestly don't think Hadrian himself touched a single stone.
Anyway, the wall was almost completely finished six years later, which is a massively impressive accomplishment even by modern standards. The wall, you see, extended for 117 kilometres from the Segedunum fort in present-day Newcastle-on-Tyne on the North Sea coast to the Solway Firth on the coast of the Irish Sea in the west. It effectively crossed the entire width of England, albeit at its narrowest point, and was the northernmost border of the Roman Empire.
Also read: Top 12 Countries in Europe that Hikers Will Absolutely Love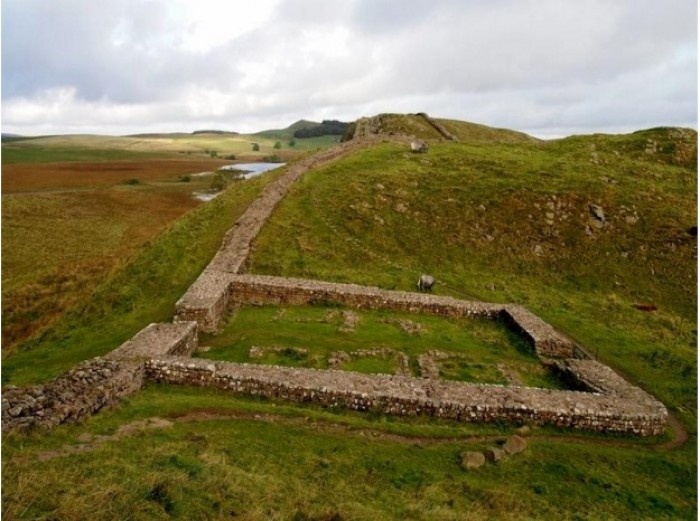 Hadrian's Wall had more than just one purpose. In addition to protecting the Empire from the vicious Scottish clans, known as the Picts, who seemed to be unconquerable, the wall also served as a very effective way to control the importing and exporting of goods, and the movement of people. Milecastles were erected at every Roman mile, while at bigger intervals, a large Roman army fortress offered even more protection.
Nowadays, surprisingly long sections of Hadrian's Wall are still there. Other parts have weathered away over time or have been demolished, farmers and locals sometimes using the stones to build farmhouses and other structures. Hadrian's Wall is the northernmost Roman ruin in the world and, when considering its enormous length, probably also one of the largest. Its huge historical, cultural and archaeological importance has encouraged UNESCO to declare it a World Heritage Site.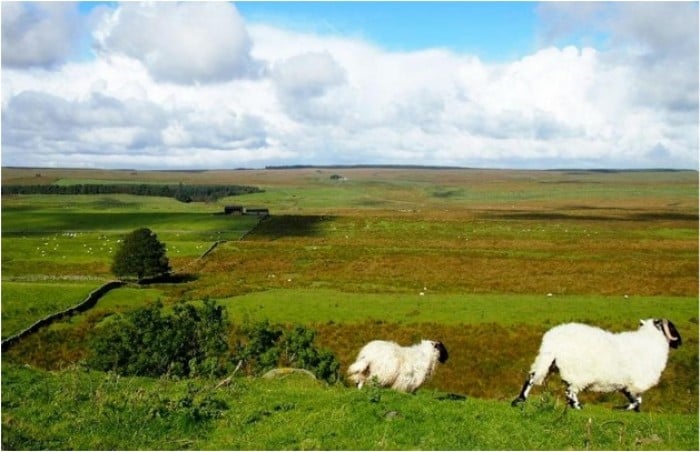 The Hadrian's Wall Path basically follows Hadrian's Wall from Wallsend, a neighbourhood in Newcastle-on-Tyne, all the way westward to the Solway Firth. The trail, which is an official National Trail in the United Kingdom, is 135 kilometres long and can be divided into six pleasant sections.
Hiking the entire trail doesn't take longer than six days, which makes it an absolutely perfect long-distance hike to do in the timespan of a week-long holiday.
What I loved most about it—I did it in early autumn—was the combination of not too many people on the trail and the phenomenally beautiful landscapes of Northumberland. Those landscapes were made up of marshes, bogs, rolling hills, rocky cliffs, vast meadows and the occasional patch of woodland.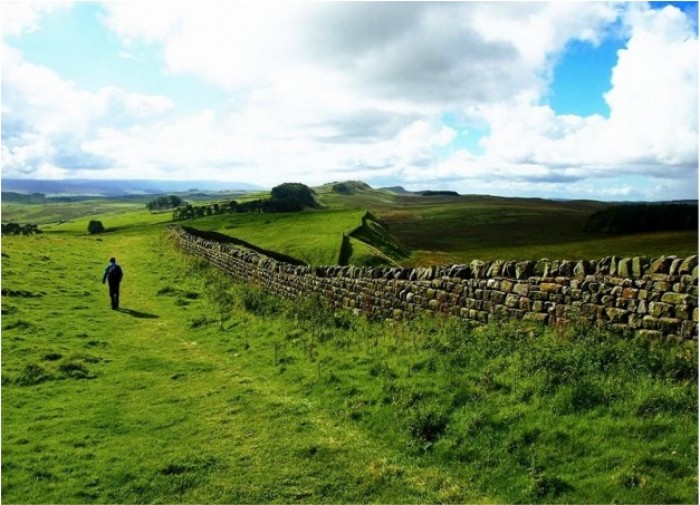 Anyone with a passion for the outdoors is strongly encouraged to head to northern England, strap on their hiking boots, throw on a backpack and start walking across England on the Hadrian's Wall Path. It's a truly magnificent hike and I can't rave enough about it.
Also read: Top 10 Extraordinary Long Distance Hikes in Europe
All Image Credits: Travel. Experience. Live.