Brought to you by:
Europe has always been a favourite holiday spots for many. Be it a backpacking trip with friends, your honeymoon with your new spouse or a simple family trip, Europe has the thing for you. Out of the many countries and countless cities, it may be hard for one to decide where exactly to visit. Hopefully, this article will give you some inspiration in planning your European getaway!
London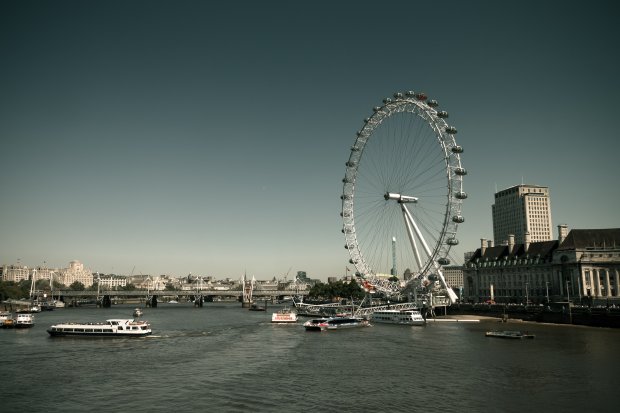 Image credits: http://bit.ly/1pUReNI
Weather
London is often dubbed as the "rainy city". Summers (mid-June to August) are generally warm, with temperatures ranging from 24°C to 32°C. Your typical Singapore get-up (e.g. shorts, t-shirts, tank tops) should suffice.
Winters in London are from November to March and they are chilly. Winter temperatures range from -4°C to 14°C. Snowfall is expected during the months of December to February so do dress for the weather! Remember to pack your winter jacket, long sleeve shirts and thermal wear!
Landmark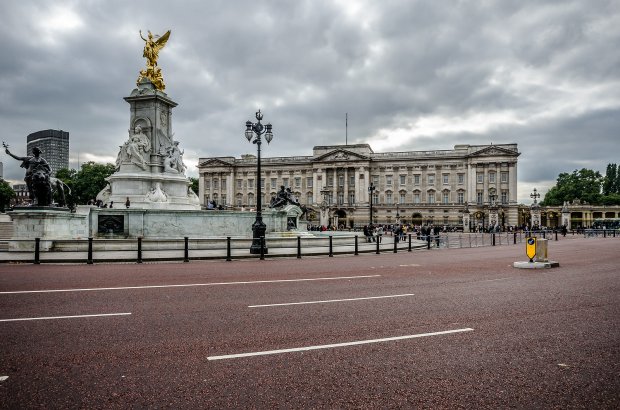 Buckingham Palace
Image credits: http://bit.ly/1soC9aK
Buckingham Palace probably needs no introduction. Famed as the residence of the British sovereigns since 1837, it now acts as the administrative headquarters of the British monarch. The Palace is adorned with works from the Royal Collection, one of the most prized collections in the world. Often used for by the Royal Family for many official events, the Palace is still open to visitors every year during the summer period. If you see the flag flying high, it means The Queen is in residence.
Paris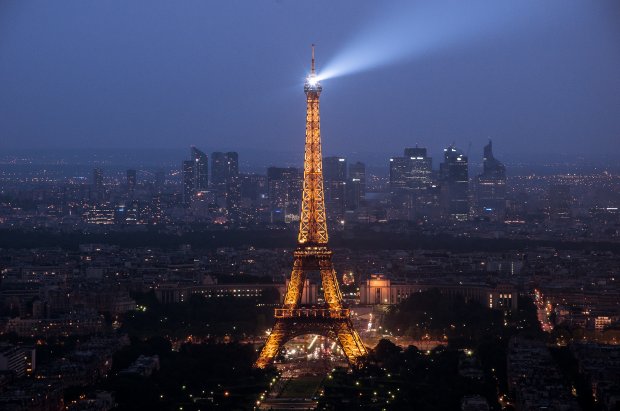 Image credits: http://bit.ly/1qURB1a
Weather
Paris is mostly mild and moderately wet. In summer (May – August), the days are usually warmer with temperatures hovering between 15°C-25°C. To us Singaporeans, it would be like having air-conditioning 24/7, and it wouldn't hurt to have a jacket with you just in case the temperature dips.
In winters (November-February), days are generally cold and windy. One consolation (or disappointment) is that Paris rarely experiences snowfall, so do not worry about below freezing temperatures. With that said, however, it does get a little chilly so remember to have a windbreaker or winter jacket to fend off the cold.
Landmark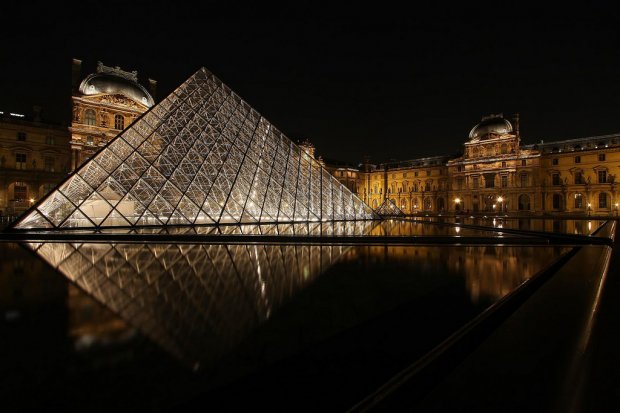 Louvre Palace and Louvre Pyramid
Image credits: http://bit.ly/WXK8RN
The Louvre is one of the largest museums in the world and is a central landmark of Paris. Some may remember it from the film The Da Vinci Code, where the museum acted as the early backdrop for the film. It is where Jacques Saunière was murdered, leading to the meeting between Robert Langdon and Sophie Neveu, and where they made their subsequent escape from the police.
It houses the country's most prized collections and exhibits. The Louvre is where you can see the fusion and coexistence of modern and historic Paris, where the recently completed Louvre Pyramid stands with the medieval Louvre Palace as its backdrop. It is an interesting sight to behold.
Amsterdam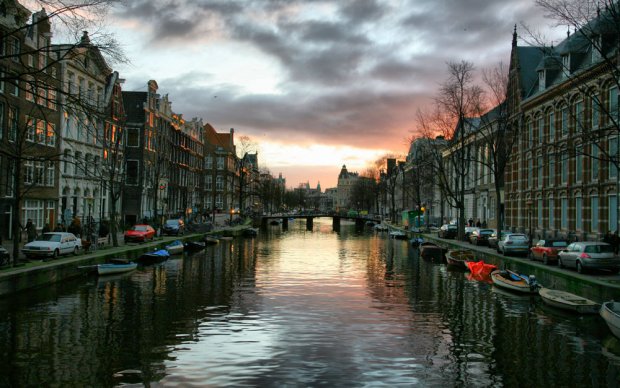 Image credits: http://bit.ly/1qURK4I
Weather
In Amsterdam, winters (November-March) are generally mild with temperatures rarely falling below -5°C. However, the temperature is still relatively low. Be sure to bring winter wear: your usual thermal wear, a good jacket, and one to two long sleeve shirts should suffice.
On the other hand, summers (June-August) are moderately warm with temperatures ranging from 22°C to 30°C. What we usually wear in Singapore should be enough but it would be advisable to have one or two thinner long sleeve shirts, or a light jacket, in case the temperature falls.
Amsterdam receives a decent amount of rainfall per year, so it's likely that you may meet with a brief shower during your trip. So remember to bring along an umbrella or raincoat!
Landmark
Mention Netherlands, and most people will likely think of windmills. Take a trip to the Zaanse Schans, a picturesque little village that was once dotted with windmills.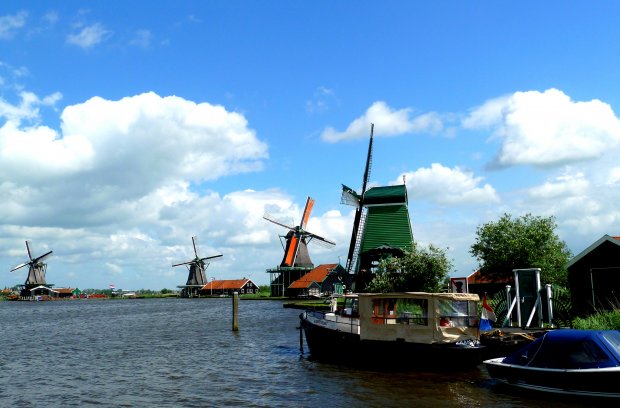 Zaanse Schans
Image credits: http://bit.ly/1tQkonC
Six windmills can be found in Zaanse Schans today: 2 oil mills, a mustard mill, a paint mill and 2 saw mills. A tour to a fully functional industrial mill will definitely be an eye-opener! You can also check out the numerous traditional craft shops, which offer various demonstrations such clog-making and cheese-making.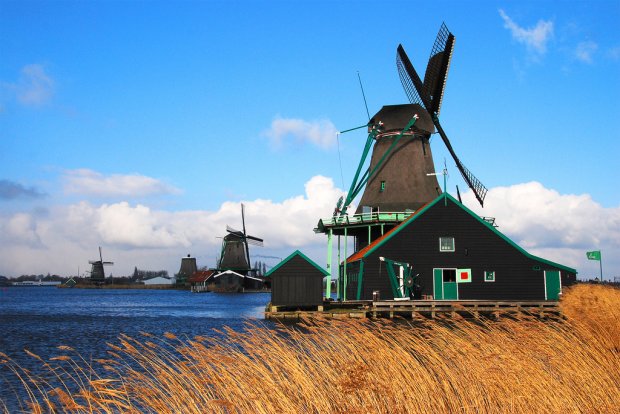 One of the windmills in Zaanse Schans
Image credits: http://bit.ly/1kjvTkf
Rome

Image credits: http://bit.ly/1soEGSn
Weather
Rome enjoys humid winters and warm, dry summers. The coldest months are December and January, with temperatures hovering between 3.6°C and 12.5°C. Dress for the weather and bring along your winter wear essentials!
During summer, the temperature ranges from 18°C to 30°C. Likewise, our typical attire in Singapore would be good for Rome during summer. Snowfall is rare in Rome but you never know, you may be the lucky one to see snow there!
Landmark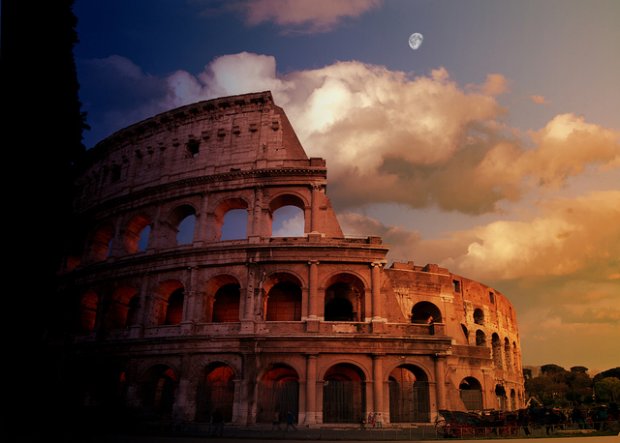 The Colosseum against the sunset
Image credits: http://bit.ly/1jpnHyO
The Colosseum is considered one of the greatest works of Roman architecture and engineering. Initially made for gladiatorial contests, the Colosseum was then used for many other purposes later on, including being used as a Christian shrine. Although partially ruined due to earthquakes and stone robbers, the Colosseum still stands tall today.
You may remember The Colosseum from the movie Gladiator, especially during the scene where Maximus, the protagonist, fought in the Battle of Zama. Although the movie was not filmed at the actual building, its backdrop was loosely based on The Colosseum.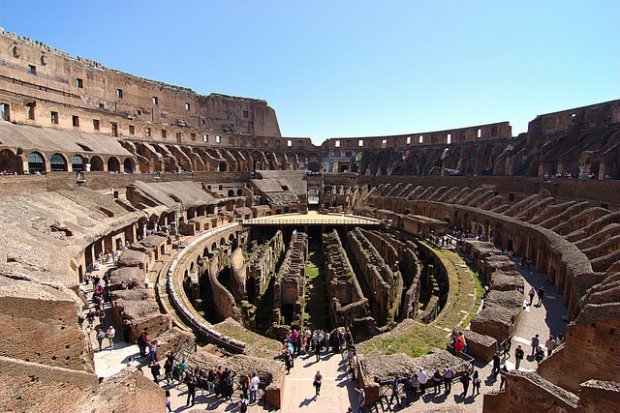 Interior of the Colosseum
Image credits: http://bit.ly/1zpeGKI
If you are interested in any of these cities and landmarks we featured, check out TripZilla's Travel Packages to Europe!