Ohaiyo gozaimasu and yokoso Fukuoka!
(Good morning and welcome to Fukuoka!)
Fun fact: Did you know that the Mongols once invaded Fukuoka in 1274 to 1281?
Luckily for the Japanese, they were aided by severe weather, a typhoon, that hit the Mongolian troops badly. This particular typhoon was referred as Kamikaze (Divine Wind). It is the origin of the term used to indicate suicide attacks by military aviators who would attempt to crash their flights into enemy ships during World War II.
Today, Fukuoka has grown from an invaded city to one of Japan's most beautiful cities, rich with traditional Japanese culture.
Here are some must-visit places in Fukuoka for every traveller:
1. Hakozaki Shrine (Shinto Shrine)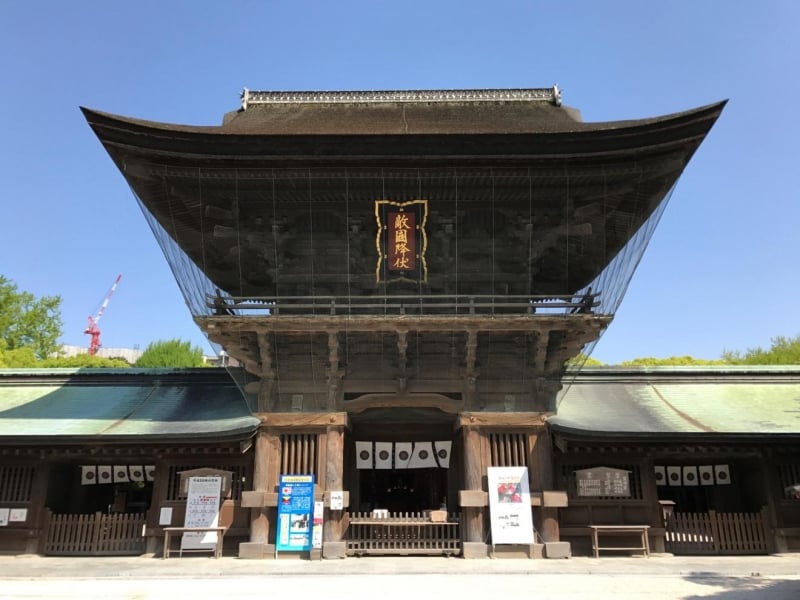 This Shinto shrine was built back in 927. It is one of the highest ranking shrine in the whole of Japan. Its architectural structure has been nominated to be one of the most important cultural assets in Japan. The best time to visit Hakozaki Shrine is during the annual festival of Tamaseseri Festival (3 January) which is one of the three main festivals in Kyushu Island, as well as the Hojoya Festival (12 to 18 September).
2. Nanzo-in (Sasaguri-machi)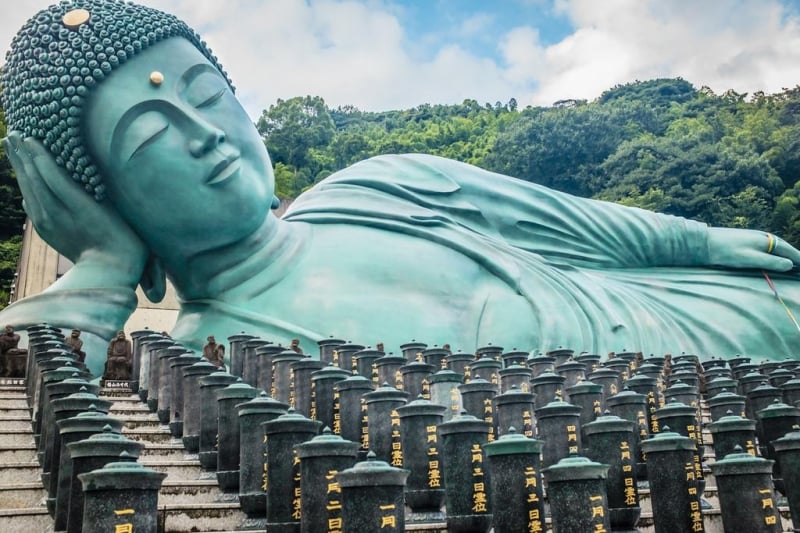 The best place to do some reflection in the entire Kyushu island is at this Shingon sect Buddhist temple in Sasaguri. The large reclining Buddha is an amazing sight to behold but it is not the only thing to see here. Explore all the hidden grottos, paths & torii gates to be further amazed. It's best to set aside half a day to enjoy this enormous temple ground.
3. Nokonoshima Island Park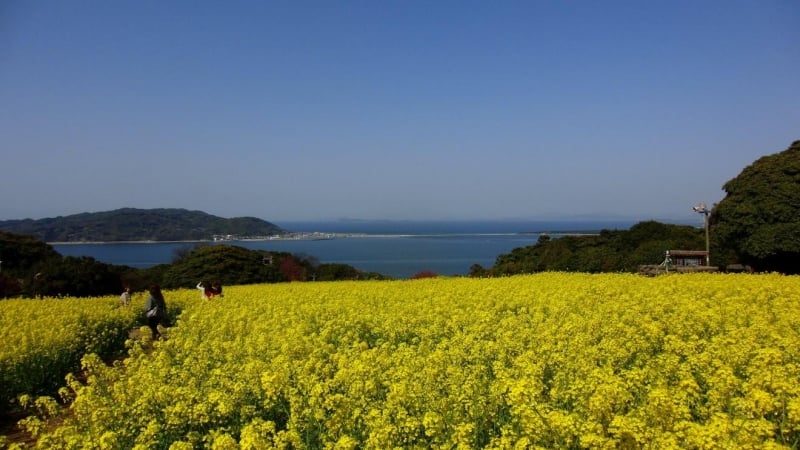 In Nokonoshima Island Park, you will be welcomed by lush green landscapes in spring and you can escape the city's hustle and bustle. Spend one full day here to indulge in all the fun activities such as playing noko-noko ball (golf-croquet), grass sled, pottery wheel workshop sessions, and traditional raku pottery painting.
4. Ohori Park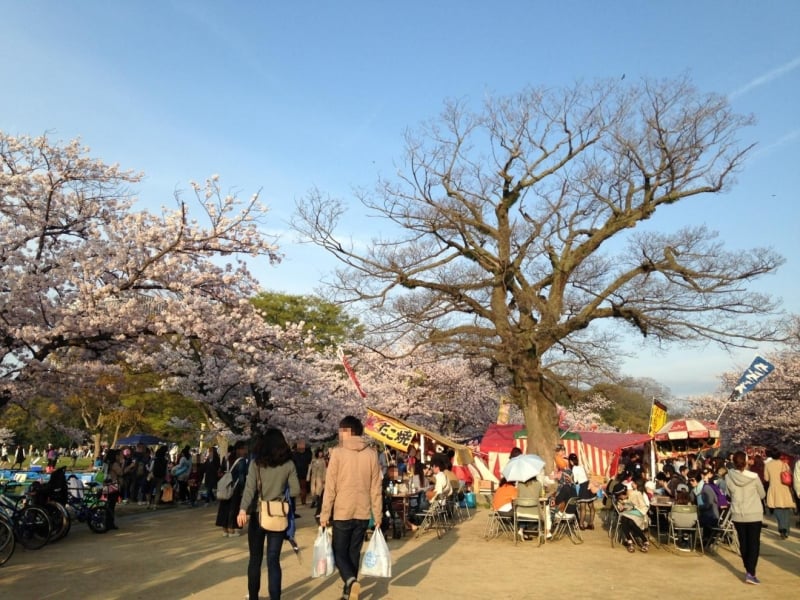 Remodelled after the West Lake of China in Hangzhou, this park has become one of the most beautiful water parks in Japan. In the middle of the pond are three islands that are connected to the mainland by stone bridges. It is loved by locals and tourists alike for relaxation and picnics especially during the cherry blossom season.
5. Fukuoka City Museum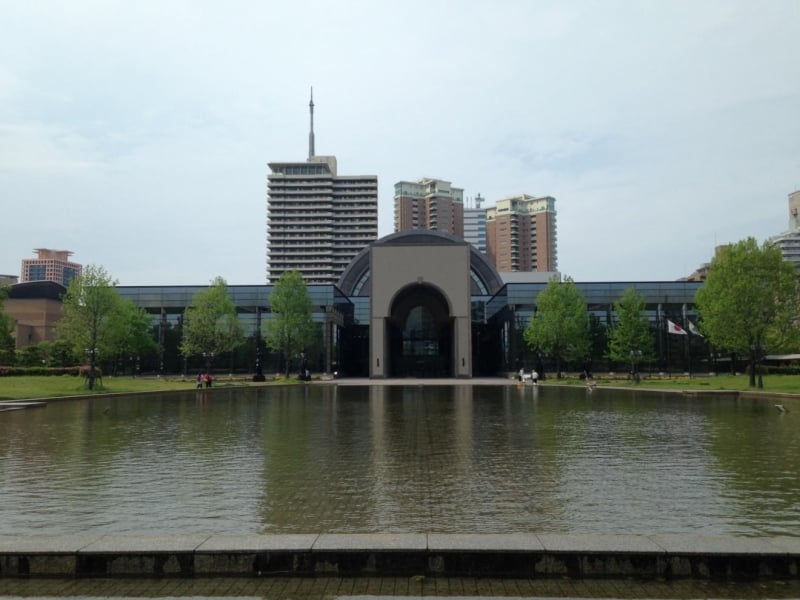 Fukuoka City Museum is located on the southeastern corner of the Ohori Park. Admission for adults is at 200 Yen and the special price for students is at 150 Yen. In its three-part exhibition, you can learn more about Fukuoka's history, culture and the locals' lifestyle. For more information, visit the Fukuoka City Museum website.
6. Kushida Shrine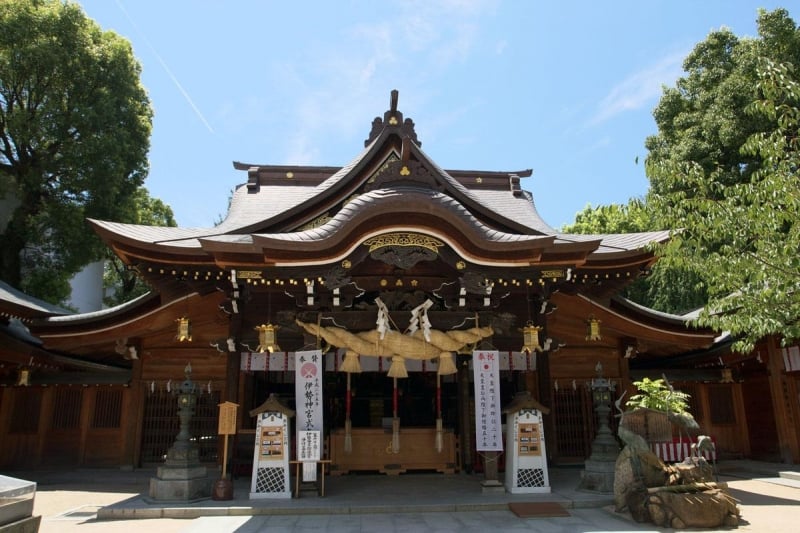 When in Fukuoka, you must visit Kushida Shrine, one of the oldest and most outstanding shrines in the city. Here, you will witness two 10-metre-tall giant floats decorated with traditional figures and scenes displayed in the shrine grounds. Additionally, priests in this shrine are able to communicate with tourists, offering visitors a rare chance to learn more about their lifestyle and religion.
Kushida Shrine is home to the annual summer festival of Hakata Gion Yamakasa (1 to 15 July). In 1979, the Japanese government voted this shrine to be an important Intangible Folk Cultural Property and its Yamakasa (which are large one-ton floats elaborately decorated) sound has been selected as one of the 100 soundscapes of Japan.
7. Kyushu National Museum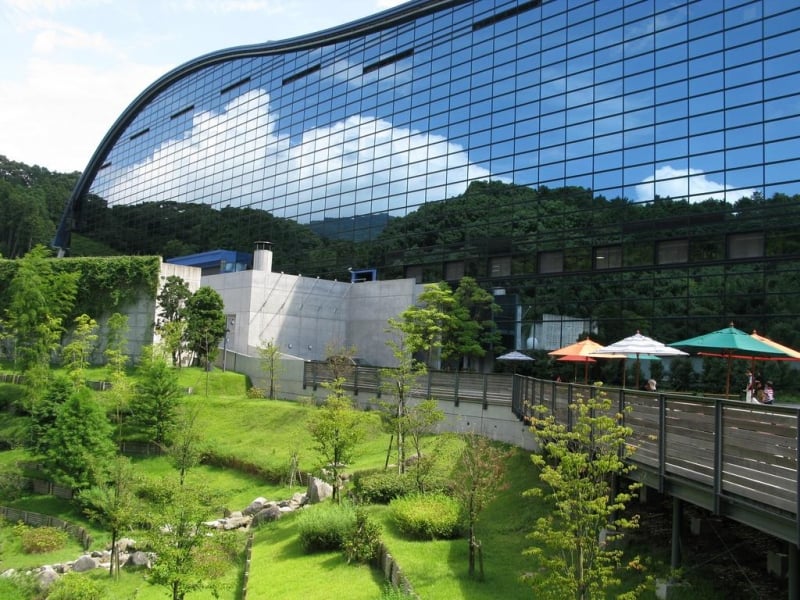 This beautifully constructed museum was founded in 2005 and is one of the four national museums in Japan. It exhibits artifacts from all over Kyushu island in an interesting way. A visit to this museum will help you gain a complete understanding of Japanese history and culture, as well as snippets of Asian history as a whole. English labels are available beside each artifact to ensure tourists are able to gain the intended full experience. Admission is at 430 Yen for adults and 130 Yen for students. For more information, kindly visit the museum's official website.
8. Fukuoka Castle (Maizuru Castle)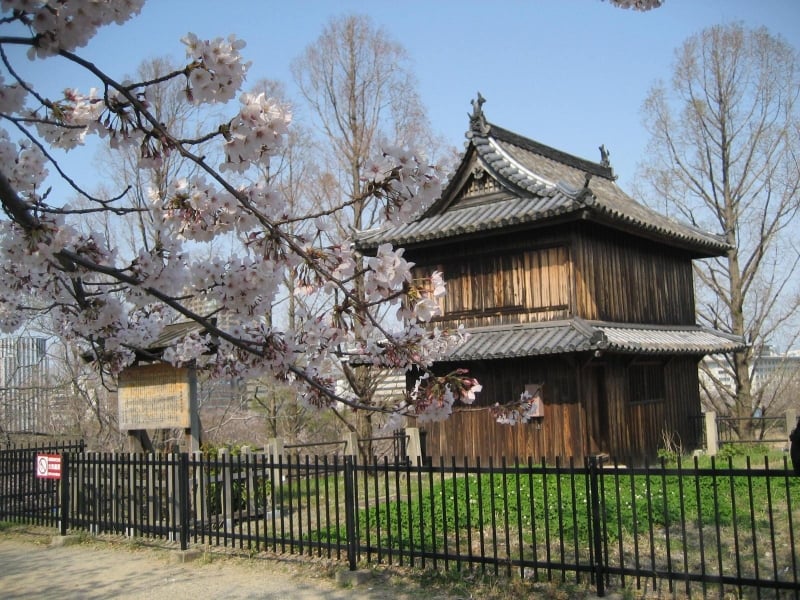 Fukuoka Castle which lies on top of Fukusaki Hill, adjacent to Ohori Park, requires a long walk up a flight of stairs. The castle was once a flourishing place during the Edo period (early 1600) but today, it is mainly the ruins of stone walls, moat and gates. However, the panoramic view of Fukuoka city from Fukusaki Hill is pretty amazing. The best time to visit in order to admire the full beauty of the castle ruins is during the Sakura Festival.
9. Canal City Hakata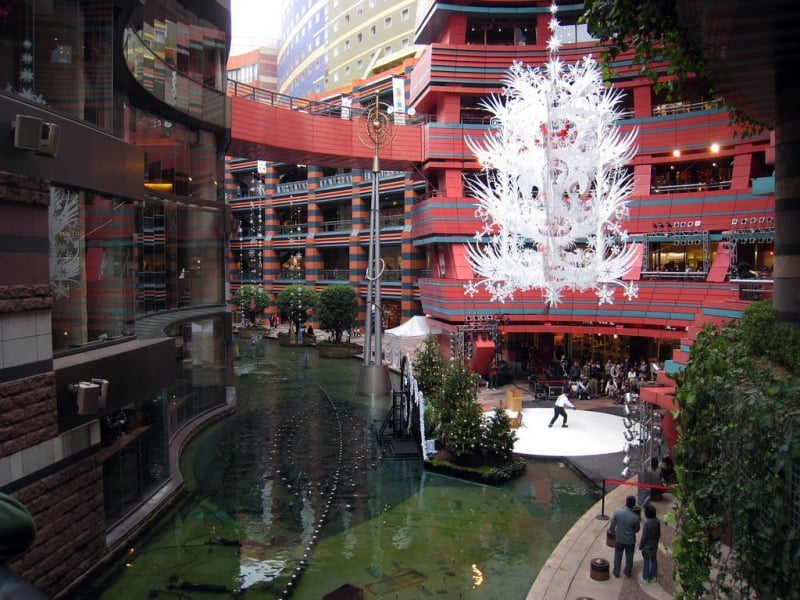 This shopping mall may be one of the most unique shopping malls in Japan. Its architecture creates an oasis, reflecting the vision of the mall which is a "town within a town". You can visit the shops indoors or outdoors as each shop has two sections. It is an excellent place to enjoy fine dining and watch the daily One Piece (Japanese manga) water fountain shows.
10. Namiha No Yu (Public bath with natural hot spring)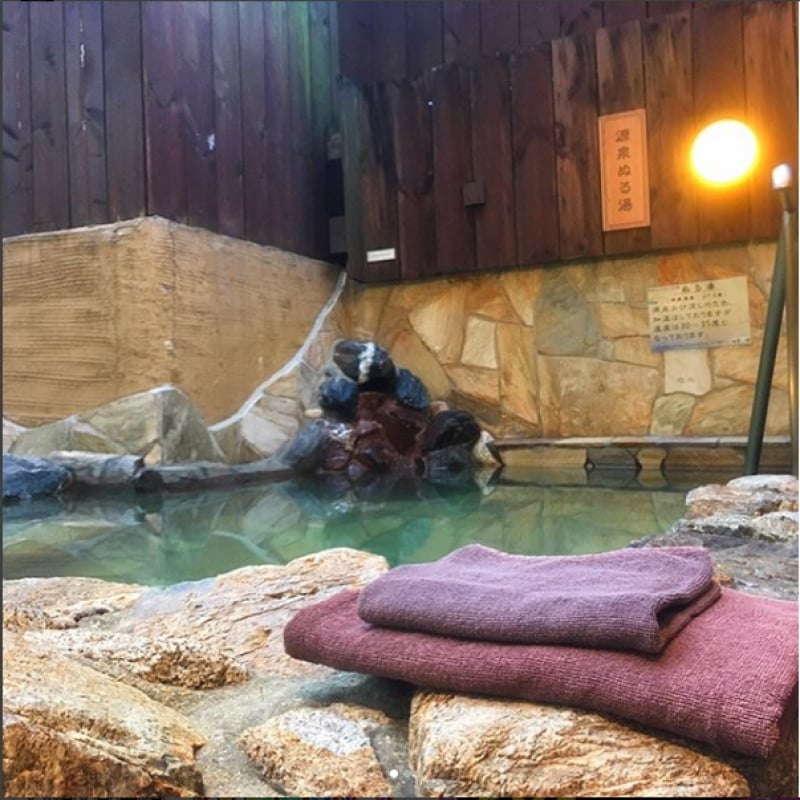 A visit to Japan is incomplete without visiting an onsen (hot spring) at least once. After a long day of adventures and exploration, Namiha offers you the best solution to your exhaustion. Namiha is the largest public bath with natural hot spring water gushing out from 800 metres underground. There are three outdoor onsen pools with good views and gender-separated indoor baths. It is strategically located 10 minutes away from Hakata Bay.