For travellers, Airbnb is no longer a stranger. Its newest tagline, "Live There", suggests that Airbnb is a great way to experience the local's way of living and enrich your vacation. It's definitely hard to disagree!
In Japan, especially, using Airbnb makes a lot of sense, and not just for soaking in the local vibes. Practical reasons such as accommodation prices, privacy and more also justify why Airbnb is a strong competitor of traditional hotels.
Read on to learn why it makes absolute sense to use Airbnb in Japan!

Good hotels are expensive, not-so-expensive hotels are tiny
Hotels are probably the most conventional vacation accommodation we can think of at the top of our head. It's typically safe, reliable, provides concierge service, offers meals and all things good. But it comes with a rather hefty price tag too. Well, "cheap" and "expensive" can be relative, but speaking from someone with an average wallet size, there's no such thing that could be considered as "cheap hotel" in Japan. (Of course, we're staying away from dodgy hotels here – a wise traveller will not put her safety in danger just to penny-pinch!) Business hotels could be an option, only if you don't mind a cramped space where even opening suitcase is a challenge in itself.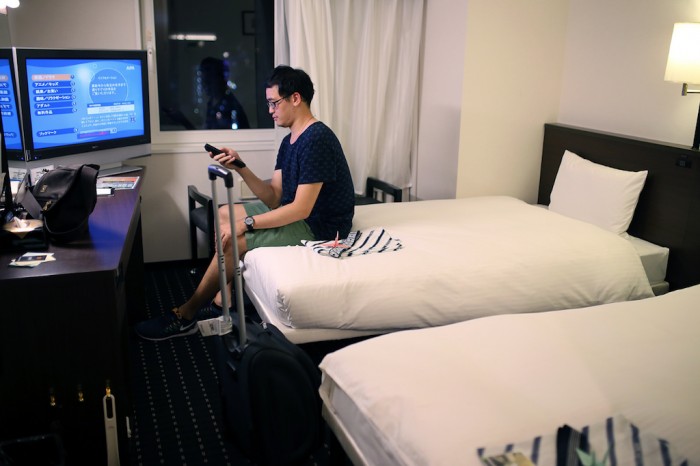 Image credit: Toomore Chiang
So, unless you're financially very blessed or have a high enough budget set aside for your Japan trip, Airbnb is a great alternative!
If you're travelling in a large group or with your family, it makes even more sense to pick Airbnb over hotels. There's no reason to pay for multiple hotel rooms. Just get a big house with ample space for everyone instead! No more hopping over to another room for drinking, poker games and other late-night shenanigans only to have to crawl back to your room at the end of it. Now, you can gather and sleep in the living room too!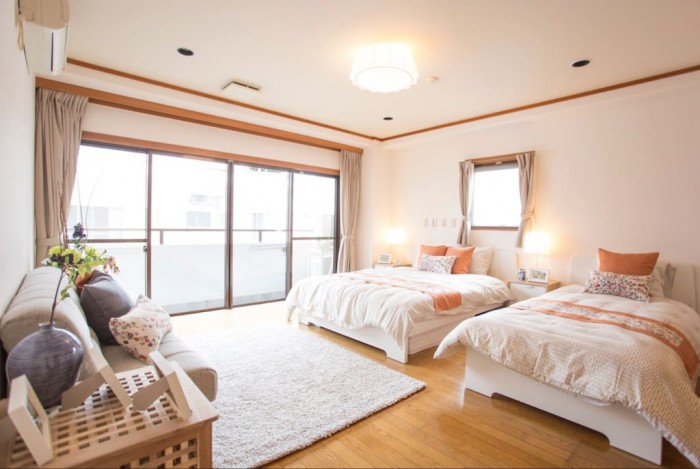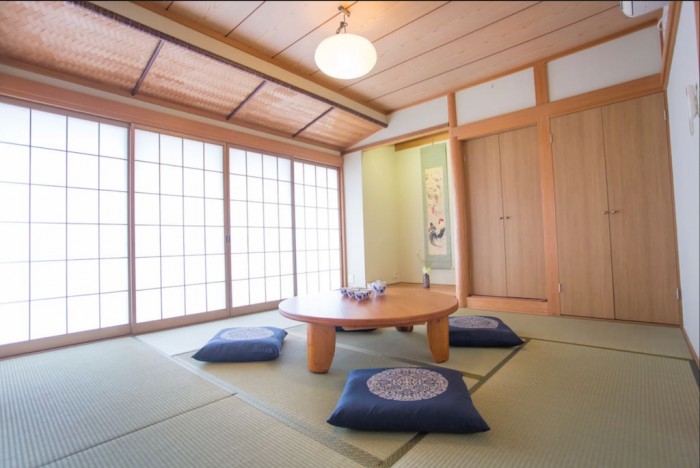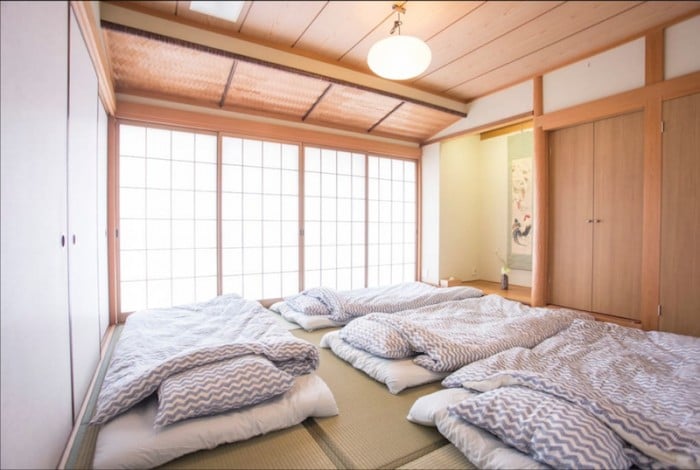 This spacious listing accommodates up to a whopping 13 people without needing you to break the bank. The large tatami room is a great space to gather and talk, and can be transformed into a cosy sleeping space!
Privacy & comfort
In all honesty, I love staying in hostels when I travel. Relatively cheap and with plentiful opportunities to make new like-minded (aka travel-loving!) friends, hostels make a great option as accommodation during one's travels.
In Japan, however, hostels are not as rampant as you might find in say, Europe. There are some great hostels out there, but due to their limited numbers, they are ALWAYS FULLY RESERVED (I've tried my luck thrice but to no avail). Additionally, hostels are not for everyone. If you value privacy or like to stay out late, you might find discomfort and inconvenience in sharing dormitories and bathrooms with complete strangers.
Thus, staying in Airbnb accommodations in Japan is the way to go! On top of privacy and comfort, accommodations on Airbnb usually have amenities that will make you feel at home, something that hostels might not promise. With extra Japanese hospitality, you can expect not just hair dryers, but also free toothbrushes, towels and more!
Also Read: 7 Absolutely Breathtaking Sites in Japan You Never Knew Existed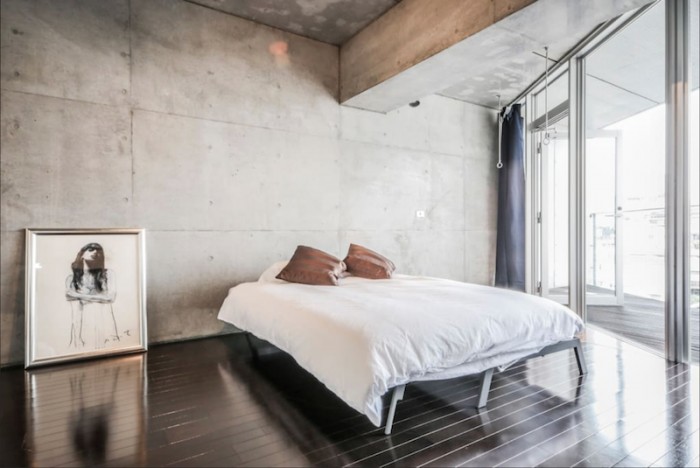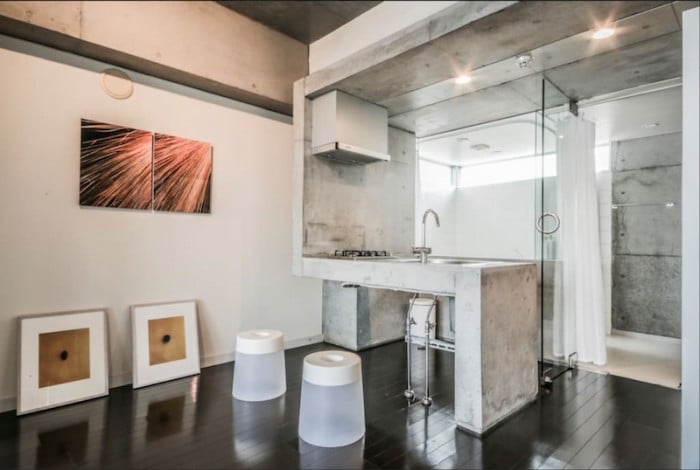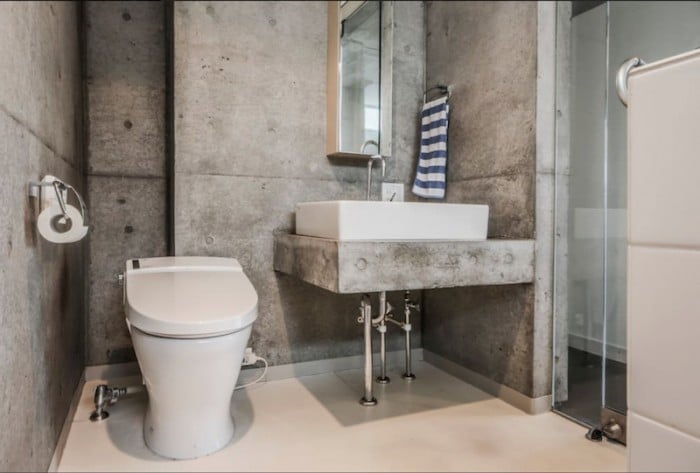 A simple, comfortable space to wind down after a day of travelling, with a chic kitchen and toilet that you don't have to share!
Comes with mobile WiFi (+ more savings!)
Speaking of amenities, one of the must-haves when we're out travelling in this day and age is inevitably… the internet. I mean, how else are we going to Snapchat real-time how much fun we're having while navigating the busy streets of Shinjuku?
Fortunately for the tech-dependent, a quick screening of Japan listings on Airbnb will tell you that almost all homeowners will offer mobile WiFi (or "pocket WiFi") for their guests! It's as if it's only basic courtesy to do so in Japan!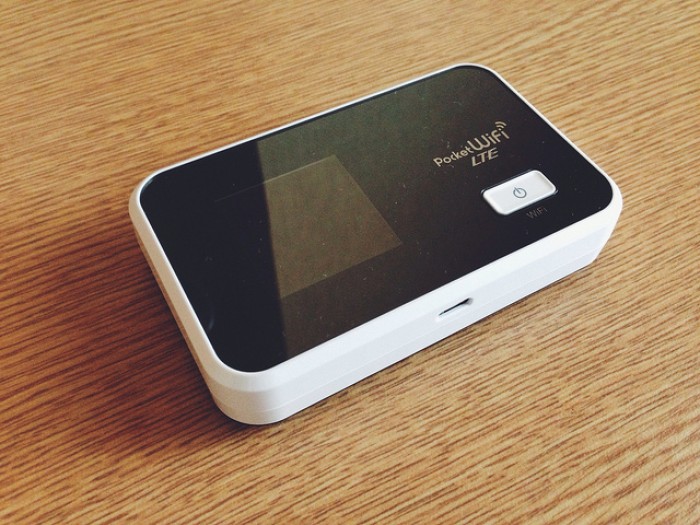 Image credit: Elmastudio
With this feature, the ultimate perk has to be the money and time savings. There's no need to spend precious time comparing between different portable WiFi choices available out there for tourists (and having to decipher those broken English). No stress mentally, AND no stress on your wallet too! Use the money you would otherwise spend on renting WiFi devices or buying data-enabled SIM cards to buy new travel experiences instead!




This little device helps you post your beautifully curated photographs of your holiday onto Instagram and allows you to stay connected with the world around you even as you're lounging out by the beach. It can be shared among multiple devices too!

Little surprises
Like what the company slogan expresses, staying in an Airbnb brings you closer to the kinds of lives the locals live. Explore a Japanese neighbourhood and more often than not you'll land yourself in surprises. It could come in the form of a little shrine tucked inside a serene park behind the apartment, or a friendly smiley grandma running a takoyaki shop around the corner. Airbnb is a great way to see and learn about the humble little quirks of Japanese lifestyle, which are otherwise hidden behind the bright lights of its world class cities.
In fact, your Airbnb could be a surprise in itself! Check out this unassuming caravan right in the centre of Tokyo city!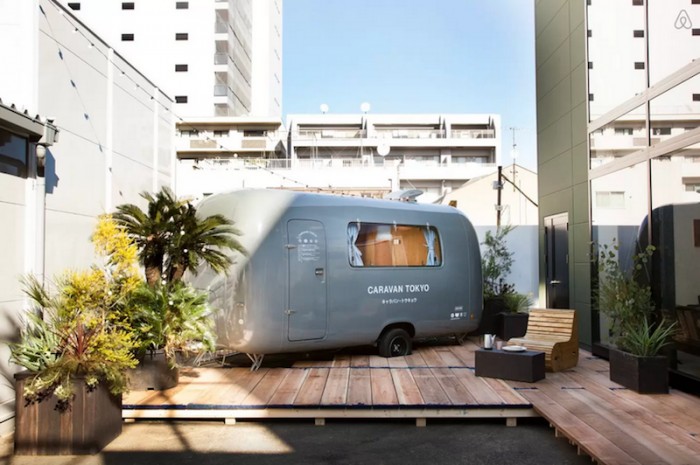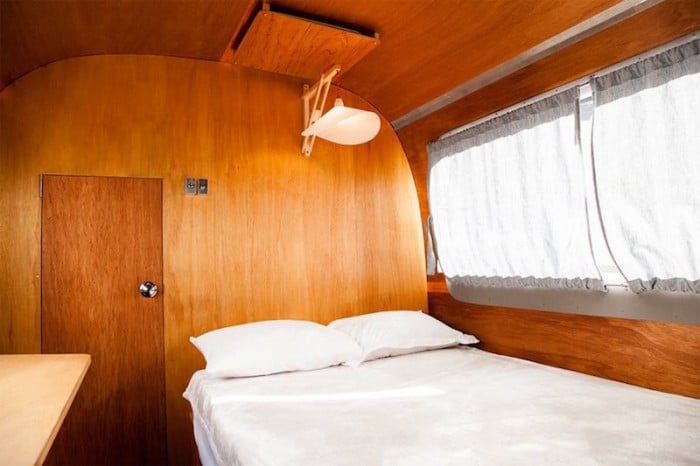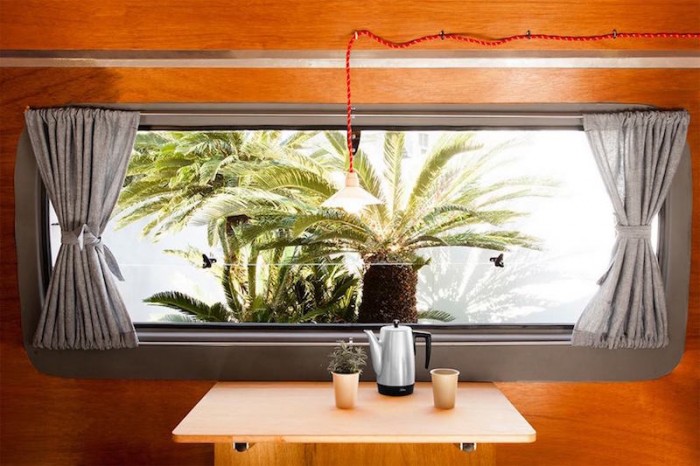 How else but through Airbnb that you can camp it out in a caravan in the middle of Tokyo? A place like no other, indeed!
Also Read: 13 Reasons Why Travellers Keep Going Back to Japan
The next time you're travelling to Japan, why not give Airbnb a try?