Contributed  by Sojojojourns
Most tourists in Japan are concentrated in the Tokyo area as evidenced by various cultures and colours present in many attractions. My first destination in my first ever travel to Japan was in Yokohama together with my family. Truth be told, there was not much concentration of foreign tourists in Yokohama which makes me wonder because I can attest that Yokohama is an equally beautiful place easily accessible by the train system.
Also read: Vanish Roller Coaster in Yokohama, Japan Goes Underwater
Most people go to the Cup Noodles Museum when they go to Yokohama, which I failed to do because I prioritised going to the Yokohama Chinatown to get a taste of their all-you-can-eat (tabehoudai). Going back, our first destination was in Yokohama Port and Minato Mirai because of a "Pokemon" event that we saw on some advertisements. My cousin and his wife had a car so we did not have any problem going to Minato Mirai. In case you will be travelling by train, I suggest you use the Tokyu Toyoko line to Motomachi Chukagai and you can drop off at Minato Mirai station.
The Yokohama Port was a refreshing place to be at. Even when our skins were pressed against the scorching summer heat, the breeze from the sea was lovely and we did enjoy strolling there. The view is breathtaking and it was a nice escape from the sun. After which, we went to the Red Brick Warehouse to discover various restaurants and souvenir shops making us want to eat already. The Red Brick Warehouse is very fascinating and it houses various restaurants and cafes if you need your well-deserved rest-and-relaxation.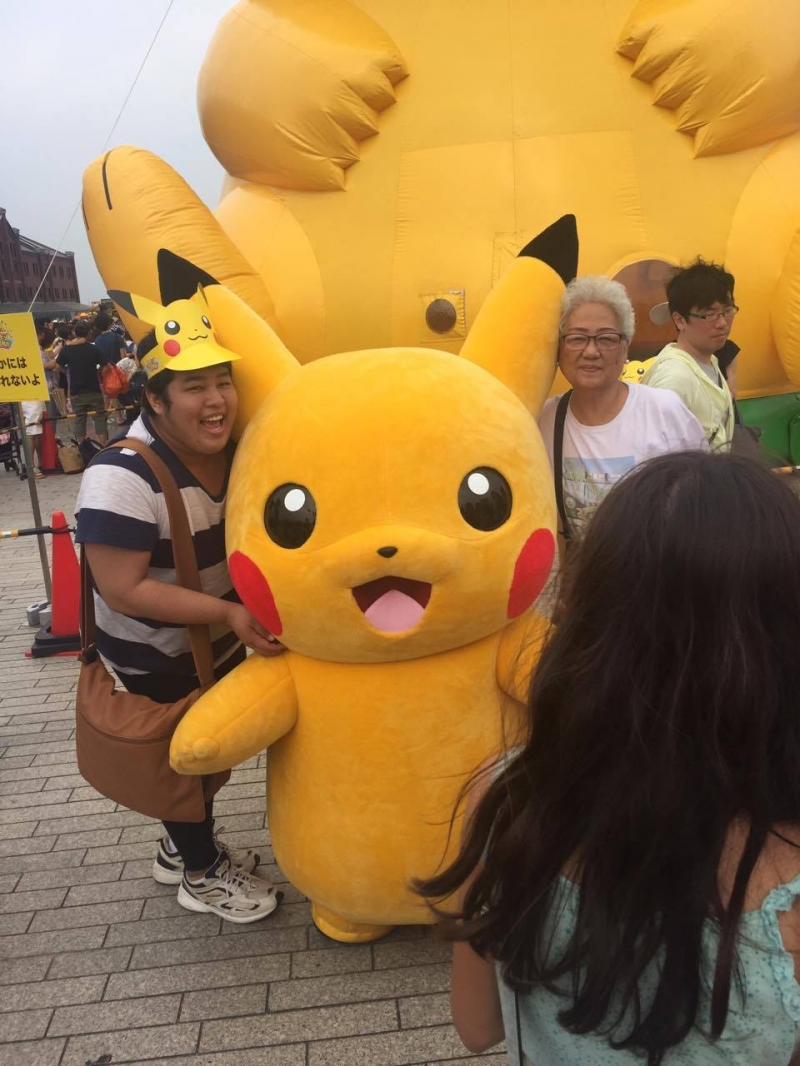 At the back (or at the side, or near the Red Brick Warehouse – I'm totally bad with directions), we witnessed a Pikachu event on-going and it was one of the cutest-thing-ever that you will want to witness. After all, there are a lot of life-size dancing Pikachus with various dresses that would make you want to hug them and take them home. I was lucky enough to have a picture with a Pikachu and a combination of people being people (I mean, photobombers hehe).
Also read: One-Week Japan Itineraries that Fully Maximise the JR Rail Pass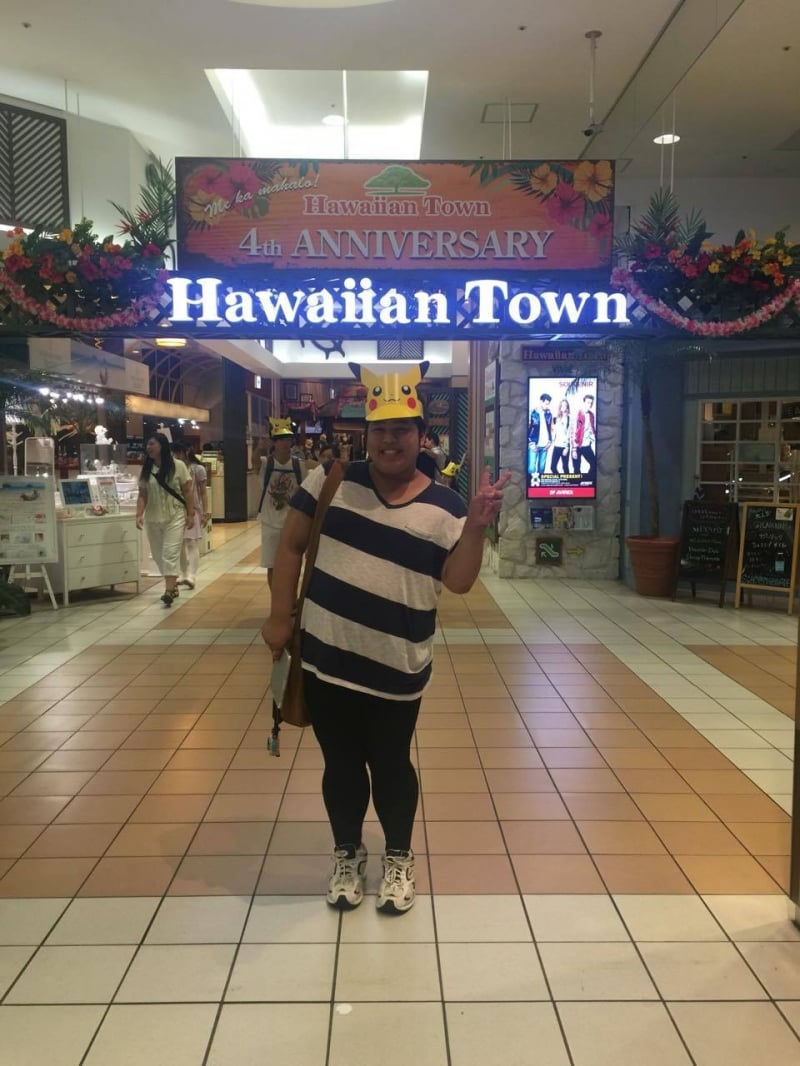 We were tired after and wanted to have an airconditioner in our presence, which prompted us to go Yokohama LaLaport (which is better than the LaLaport in Toyosu because this one is livelier). I was able to see dancing Pikachu all-over again and I am ready to declare Yokohama as a Pikachu-friendly tourist attraction. Unless you are shopping or you want to take a break by eating, you will not find any other attraction inside LaLaport because basically, it's a shopping mall similar to what we have in the Philippines.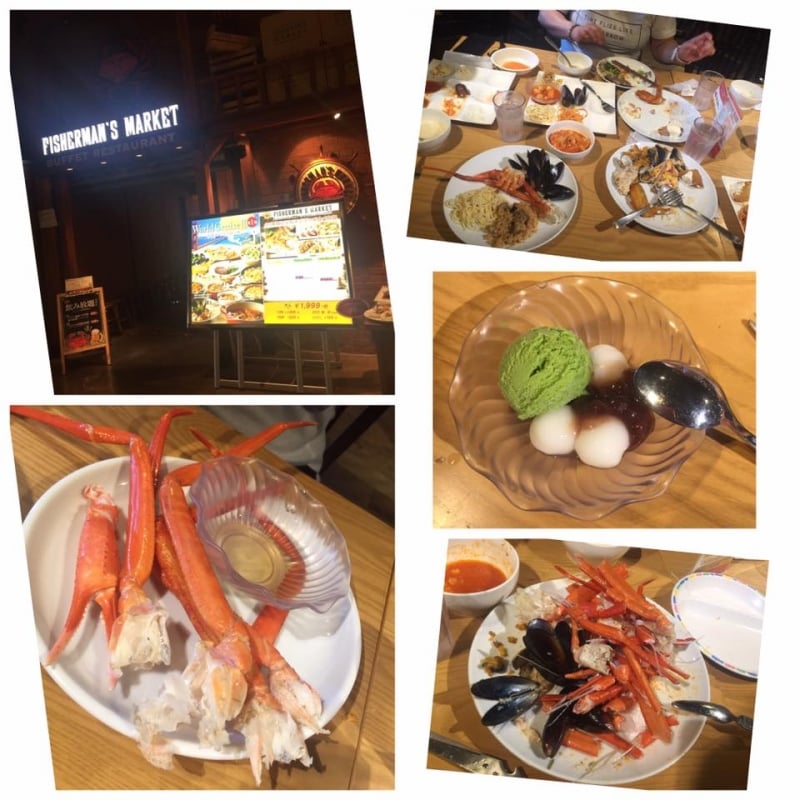 Because of all that walking, we were famished and wanted to eat like royalty. Unfortunately, we did not find any restaurant that all of us could agree on. In the end, in order to satiate all of our desires for food, we have chosen to go to an all-you-can-eat (tabehoudai) at Fisherman's Market which featured unlimited crab legs and other cuisines around the world. It also had desserts by the way so we didn't really have any disagreement on the food. The price per head during that time (it was lunch) was ¥2,000.00, which was not bad considering the price of crabs. I also learned a technique from my aunt on how to eat crabs the right way to maximise eating the flesh of the crab legs.
Before I went home to the Philippines, I went back to Minato Mirai because I wanted to try the Cosmo World. Unfortunately, it is closed on Thursdays, and I wasn't informed. I was saddened because I lost my chance to at least try a Japanese amusement park and to have a romantic date with myself considering all those lights and all. But I had a chance to try the Japanese onsen (hot spring) in front of Como World which was very much enjoyable and de-stressing. However, I paid ¥2,800.00 (my aunt told me that she knows a good onsen for only ¥600.00). I had no regrets, though, because the place was really relaxing and all the amenities that you need are present. It was like a VIP treatment for me.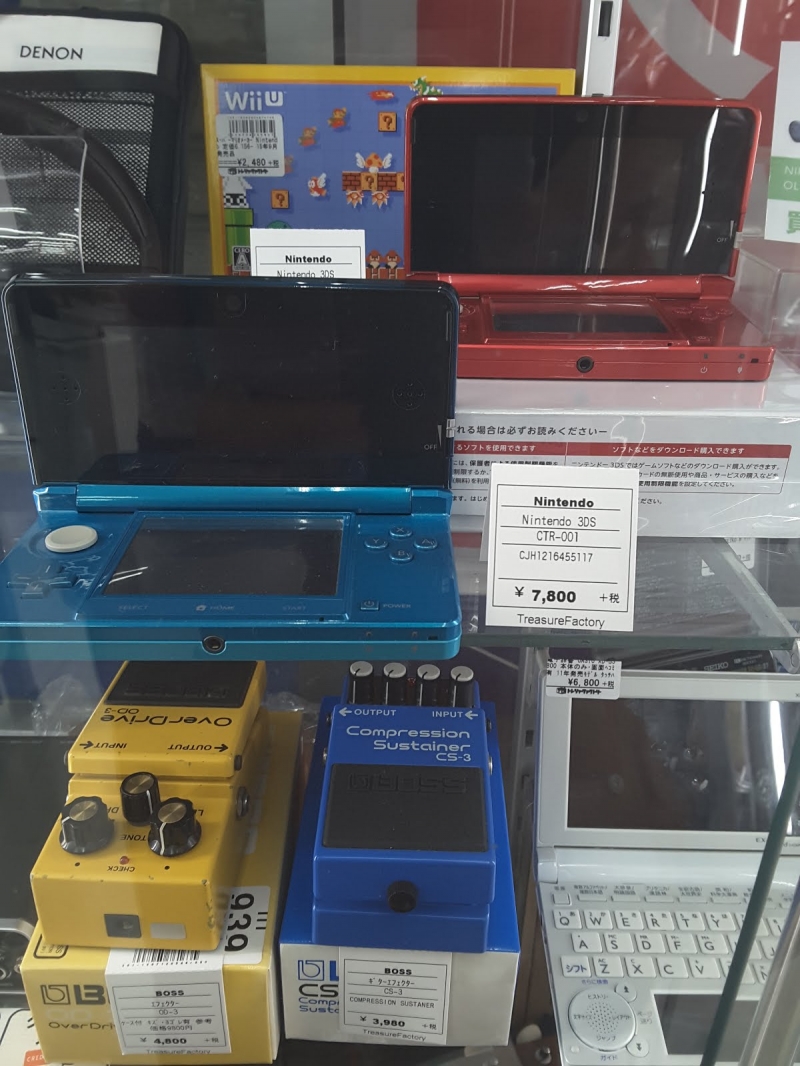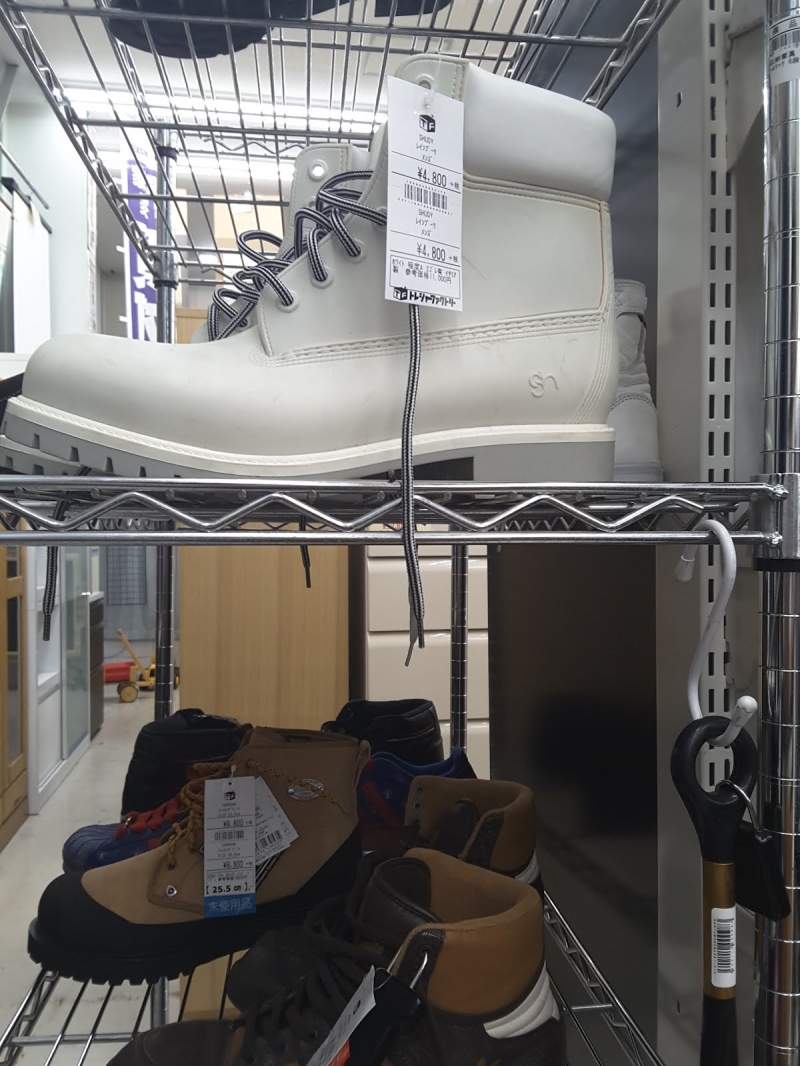 Before we went home, I was introduced to a second-hand shop, a place where you can buy and sell second-hand items. It was a really nice place because some items do not look like they are second-hand at all! It was a place I wish I could be my shopping haven if ever I will be living in Japan in the future (fingers crossed). Shoes, bags, appliances, gadgets, and even furniture are on sale and they are in great condition. I really wanted the white boots but when I tried it on, my feet screamed with pain and blisters started to form immediately (just kidding, but is half-meant).
Also read: 12 Must-Try Winter Activities in Japan This Year
Ironically, I have only been to Yokohama twice (well, I was "living" in Yokohama for my 15-day stay in Japan) and concentrated my solo adventures in Tokyo. Should I visit Japan again in the future (which I will), I'll visit Yokohama again to try to cover much more places to expose its beauty.