Contributed by The Fickle Feet
I'm not an expert on dating games but I know a little in this department. Knowing means I did go to some dates before, although not very often. But, I would like to share some thoughts about first dates.
It is a crucial step for both sides since it will be a deciding factor whether you'll have a second or a third date. Often, to make it more special most men overdo it or under-do it. They often think about what most women would like to do; but boys, girls are not all the same just as not all boys are the same. Everyone is unique and you have to wish that luck is on your side when it comes to figuring out what to do on your first date.
Also read: 12 Romantic Campsites in the Philippines to Get Away with Your Special Someone
But, if it were up to me, I'd do what I suggest instead. You may think I'm crazy: why on earth would I want to miss being the perfect doll on the first date? But, boys, if I were you, I'd take the girl out for a day hike during our first date — and here's why:
1. You'll see how simple she is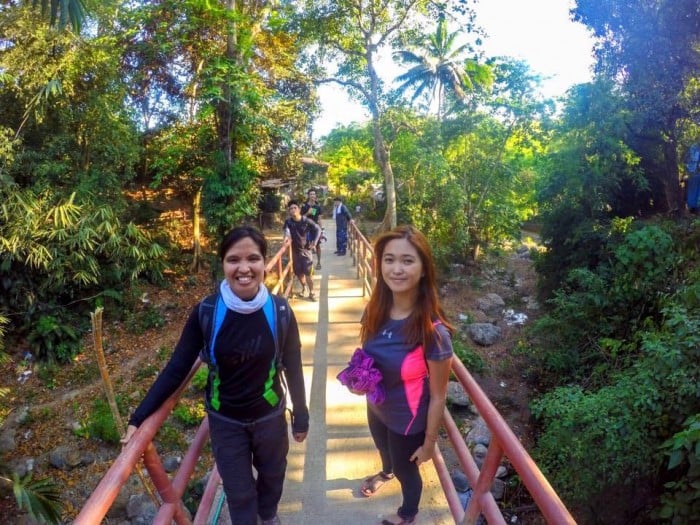 I'm not the type who dresses up a lot but I do have my moments when I want to act all girly-girl: dress up, put a no makeup look and walk like the world is your runway moments, I suppose. But I believe that simplicity is beauty. I think that a lot of boys still want that: a girl who is not high maintenance and will not give you a headache. When you take her to go on a hike with you, you'll see her beauty in her simplicity.
I just hope the girl you'll bring stays simple and skips wearing makeup during the hike. Otherwise, she will look like a mess going up and down on those slopes. And I will surely laugh. Haha!
As for the men, there is no need to exert extra effort — just wear proper hiking shoes and you're good to go!
2. You'll see how she copes with the situation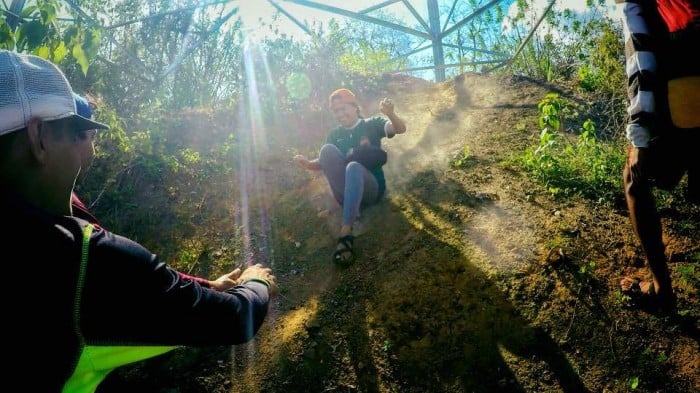 I'm referring to the whole journey itself: this includes dealing with the heat of the sun, the walk, the climb — everything! You'll see how she will react on each situation, when things become uncomfortable for her. You'll find out if she is able to handle things gracefully or if she will endlessly nag you until you reach the top.
Also, when she does go through a hard time during the climb, you can take advantage of it and become her superhero and help her out on your way to the top. That will definitely score you a point. Keep up the good work, Superman.
Trust me, you'll thank me later for suggesting to go hiking on your first date. You're welcome.
3. You'll see how she mingles with others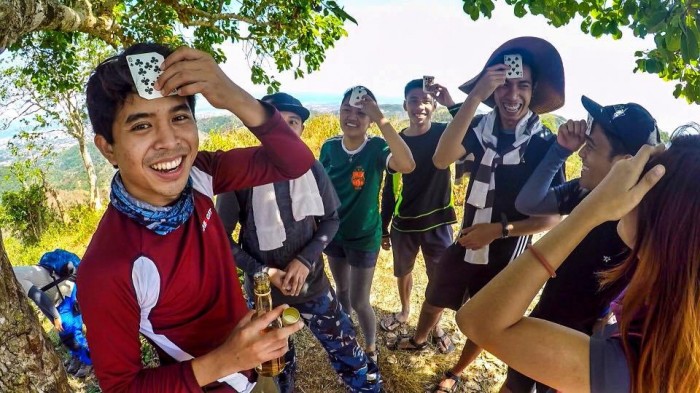 First dates should not be limited to just the two of you. You can totally have your first date with friends or strangers to make it less awkward. It's your first and you are trying to get to know each other more.
Most hikes are usually done in groups and this activity will show you if she can get along with other people well. And, nope, just because she is shy does not always mean that she is a snob. However, hikes can often take hours and if she's not talking to anyone besides you, that is not a very good sign for me. What do you think?
A word of warning: if you do bring her with your friends, expect that they will tease the two of you the entire hike. That will be super awkward and I sure hope that you are both good sports and can handle it well.
4. You'll realise that mountains are romantic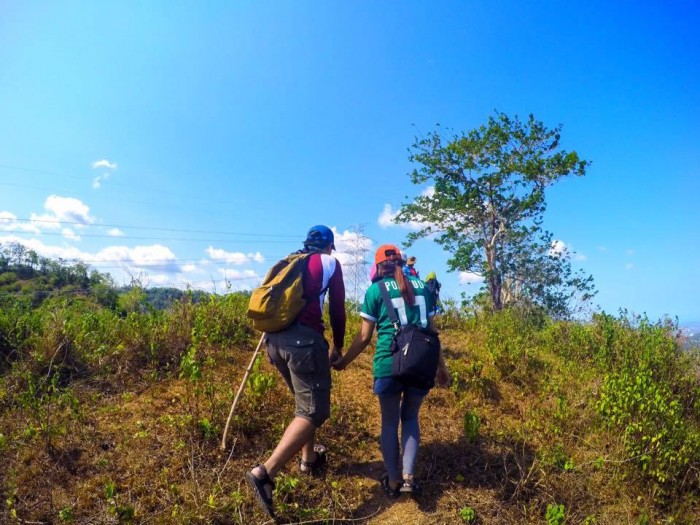 You'll take her to the mountains because it's beautiful. After all, you're trying to impress her, right? You might have to skip the fancy restaurants and eat from your lunch box but that can still be super romantic, believe me. Just put your charming smile and act like a prince.
Also read: Why Couples Who Travel Together Are Not Your Average Couples
5. You'll find out if she knows how to compromise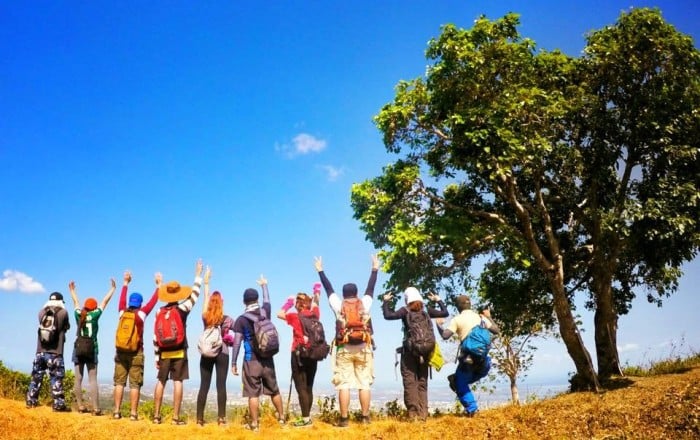 Like what I previously said, boys will usually do anything that the girl wants. But, what if you decide to do the opposite? Will she agree on that?
As early as first date, it's good to know if she knows how to compromise. Why waste more time when she'll just end up saying no? There's a huge difference between being hard to get and being not interested at you. Besides, time is gold so you might want to go and continue your hunt the moment she says no.
Then again, if she does say yes to a hike, it means that she likes you a lot and that she's willing to do it for you. And if she will do these kinds of things for you, you should reciprocate that and learn how to compromise as well.
Also read: Why You Should Go Camping with Your Significant Other
First dates can be very scary. After all, it's a make or break thing: will you have a second date after that or not? It's hard to figure out what the other person might be interested in but instead of overthinking things, why not risk it and make the huge jump instead? Just try to make an effort and make the most of it — good luck on your first date!
*All photos were taken by Isko during our hike in Napo, Cebu City.