We often associate dating with fancy candlelit dinners and luxurious getaways but it doesn't have to be that way every single time. Romance comes in many forms after all, and there are those who are perfectly content with the simple things in life.
Want to try something new with your special someone? Rough it out and go camping! And why should you? Well, there's just something about sharing the moonlit sky dotted with a billion twinkling stars that makes it more romantic compared to any other 5-star location.
Also read: The Ultimate Travel Bucket List for Couples: 20 Romantic Experiences to Complete with Your Other Half
If you aren't convinced, below are some reasons why you might want to try out camping with your significant other.
It's a welcome break from your busy routine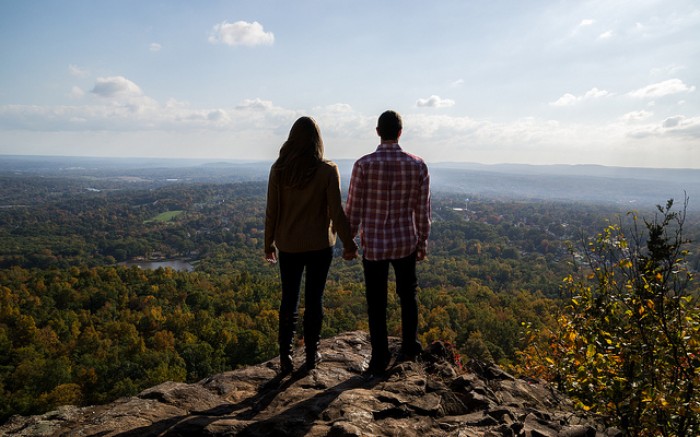 Image credit: Brian Holland
It's easy to get lost in the daily hustle and bustle of life especially if you are living in the city. Many times, it would feel like going through each and every single day like a zombie: waking up, going to work, eating, going home, sleeping. Snap out of your routine and head to a secluded campsite with your special someone.
It allows a private moment with each other
With so many things getting in your way every single day, finding even a few minutes of private time with your other half can be a challenge. Get rid of the distractions and stay away from the people, places and things that distract you — even just for a day or two — and focus on each other.
You get to see the worst in each other
When you aren't quite ready to live with each other's guts under one roof then go ahead and try a night with just the two of you. How do you react with no food or water around? What happens if it's already dark and the campsite is still nowhere in sight? Oftentimes, a whole 24 hours with each other is enough to judge if you can stand each other or if you would be better off calling it quits. (I'd suggest ironing out things before giving it up, though.)
You learn to accept each other's weakness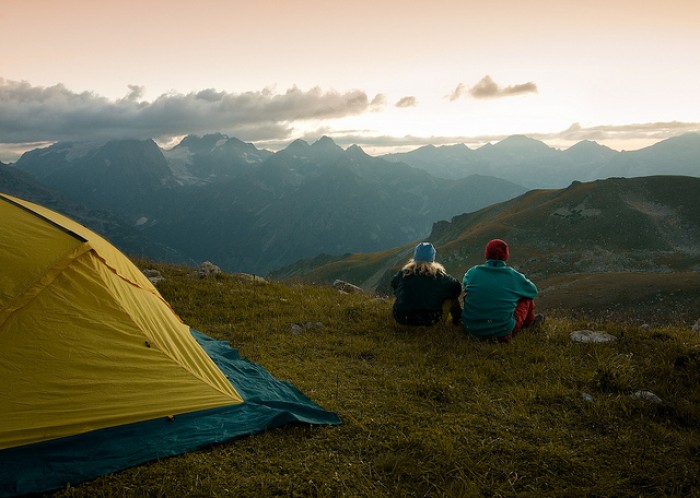 Image credit: Anya1986
We aren't perfect humans and we have our own weaknesses. It would be nice to find that one out of each other first before making long-term commitments. Do you know how to cook? How well are you with finances? What about getting uncomfortable?
You complement each other's strengths
Then again, camping isn't just about finding the bad things about your partner but also the good ones. Perhaps your boyfriend or girlfriend is really strong physically? Maybe the one is bad with directions but the other can find his or her way without a glitch? Whatever you find out about each other, it allows you to see beyond the imperfections and appreciate the person even more for who he or she is.
Also read: How Living Abroad Made Our Marriage Stronger
It helps beat the city heat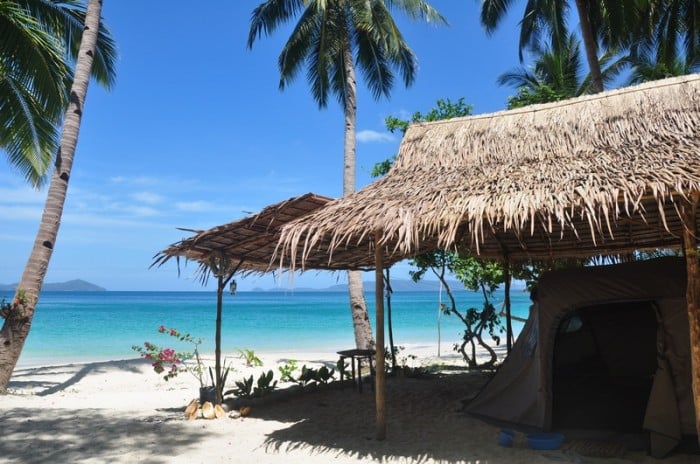 Image credit: Thelma and Toby's Island Camping Adventure
Global temperatures have risen, and it becomes nearly unbearable to stay in the city without air conditioning of some sort. How can you cool off without adding more pollution? Go camping! Choose a spot on the top of the mountains or one near a lake or river (be sure to watch out for weather forecasts and warnings, of course) and enjoy the fresh and cool night breeze.
It's a great alternative to a fancy date
Being in a relationship can undeniably be an expensive thing because it's no longer budgeting for just one person. But, instead of staying at all-inclusive resorts, why not try camping instead? Most campsites are free or charge a very minimal fee, and you get to enjoy all of nature's beauty with your significant other. Why not save your money to pay for your wedding, house, car or for a new addition to the family!
Also read: 10 Boutique Hotels in the Philippines for a Romantic Retreat with Your Other Half
You learn to enjoy life in the raw
Technology isn't necessarily evil especially since there are some that were made to help our lives become even more comfortable. But, a life without gadgets isn't always an uncomfortable one, either. It's having only the basics that allow you to appreciate the simple things in life. That means taking appreciation at long, hot showers, water, food, a great bed and an even better company.
You disconnect from the world and connect with each other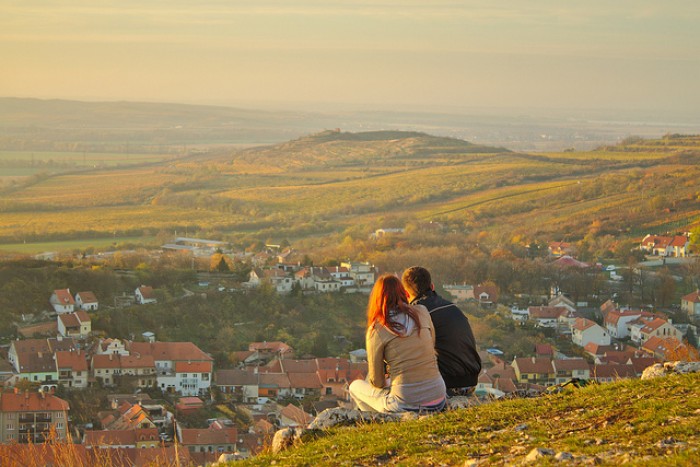 Image credit: elPadawan
And camping also allows you to ditch the gadgets, mobile phones and tablets so you can get away from it all and focus on each other. Perhaps you haven't been able to make deep conversations lately — a camping trip is the perfect time to do just that.
You learn to work as a team
It takes two to tango, the famous quote says, and the same thing is true for relationships. Camping — and travelling — is the ultimate relationship test as it teaches the two of you to work together instead of against each other. Besides, didn't they say that two heads are better than one? That includes trip planning, budgeting and actual paying, lugging of heavy bags and more.
You start a shared hobby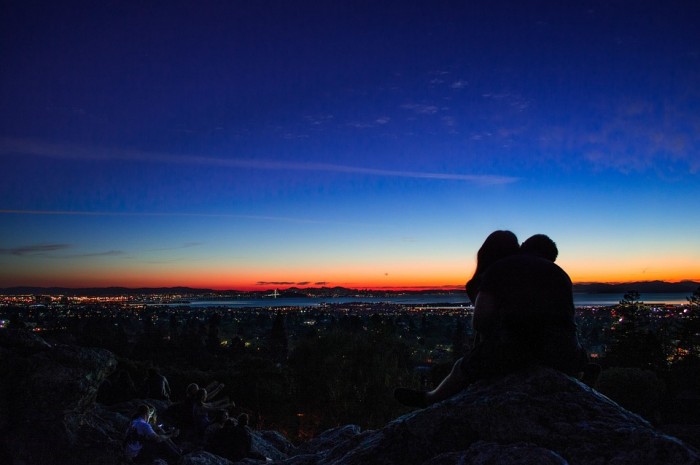 You probably do not have a shared hobby to enjoy together; this is the perfect time to start one! Explore the less travelled path and cross off your bucket list of campsites together. Isn't that a sweet goal to achieve as a team?
Also read: 12 Romantic Campsites in the Philippines to Get Away with Your Special Someone
Let camping trips allow you to start building beautiful memories together and create experiences that you will cherish for a lifetime. Sweet!