New Zealand is the perfect holiday destination for an adrenaline junky. There are action packed, fast paced activities that are bound to push the limits of all thrill seekers.
From bungy, to sky dive, to jet boats, New Zealand has it all.
Here are the 10 must do adventure activities while in New Zealand.
1. Jump off the Sky Tower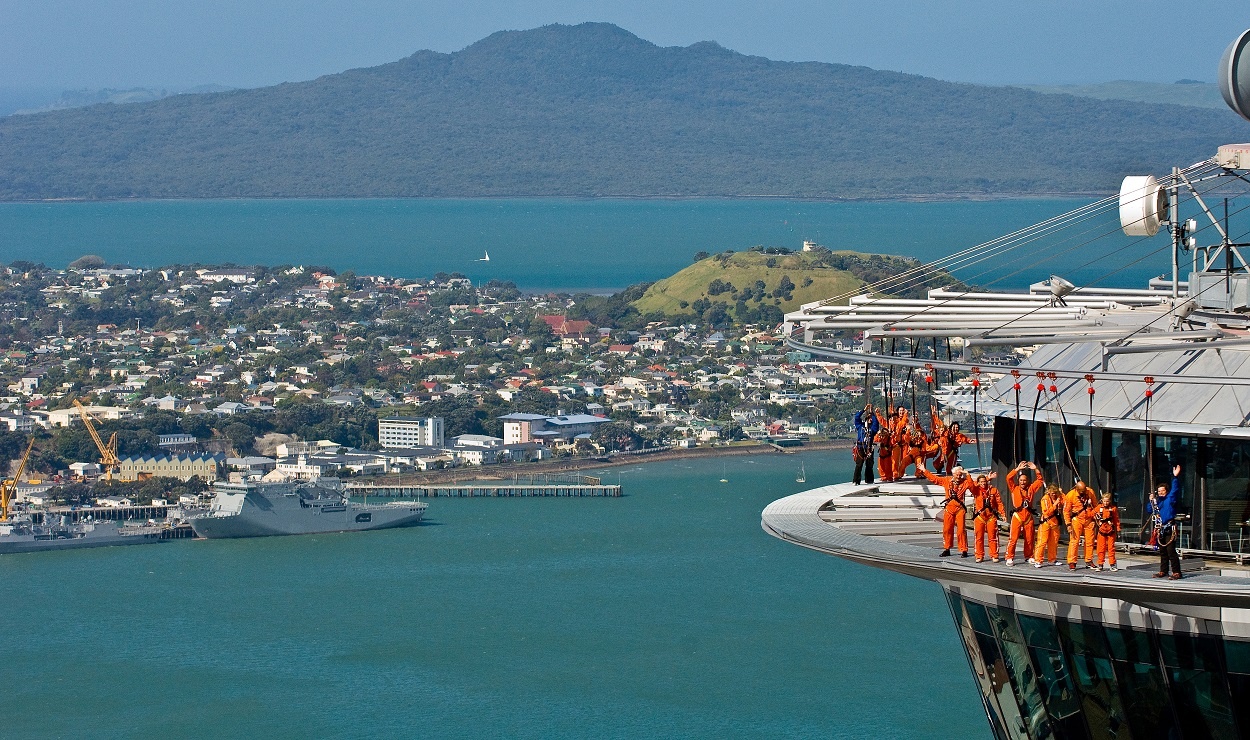 Image credit: Sky Walk
When you arrive in Auckland you will notice one building towering over them all on the skyline. Auckland's Sky Tower is the tallest building in the southern hemisphere at 328 metres high, and the observation decks provide the best 360 degree views of the City of Sails. For those who are after an adrenalin rush, the SkyJump and SkyWalk will test even the bravest person's nerves. SkyJump is New Zealand's highest jump and only Base Jump by wire. You'll plummet 192 metres off the Sky Tower at 85 km an hour. The Skywalk takes you along a narrow walkway around the outside of the Sky Tower, high above Auckland. There are no handrails, nothing but thin air and the city 192 metres below you.
2. Ride the rapids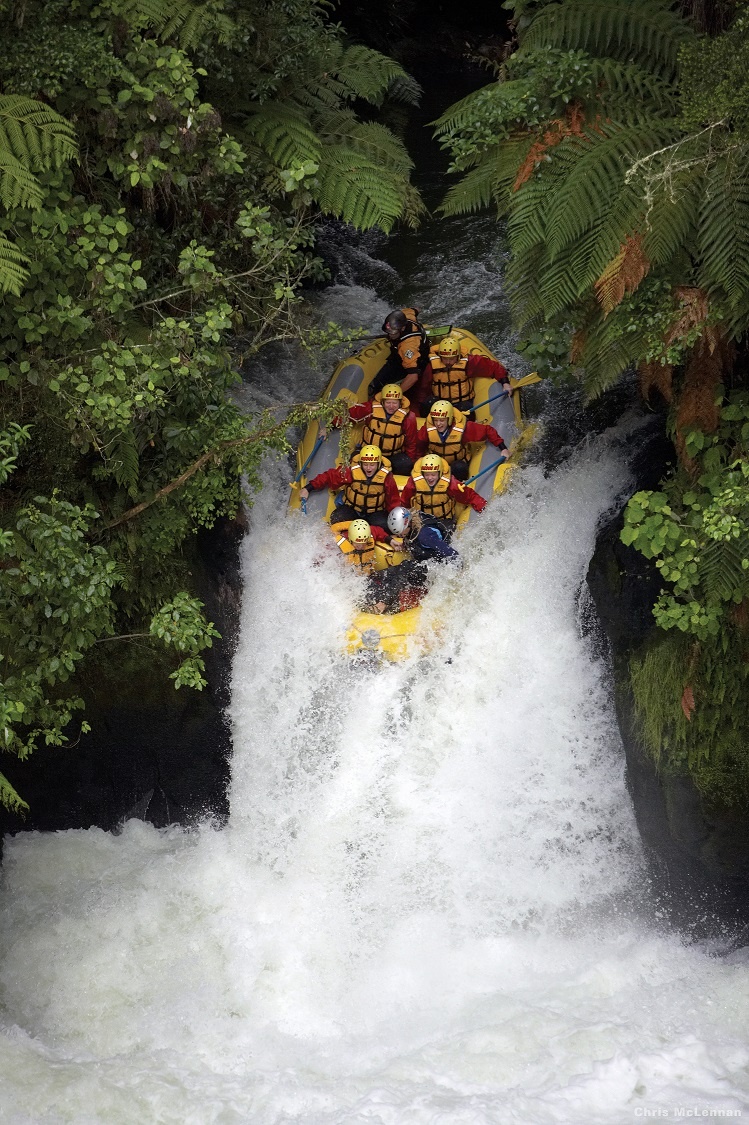 River Rats, Tutea Falls, Rotorua | Image credit: Chris McLennan
In New Zealand, thrill seekers can decide whether to tackle river rapids above or below ground. The Legendary Black Water Rafting Company is New Zealand's first black water cave rafting adventure operator. Experienced guides take you safely through the stunning underworld of Ruakuri Cave. Abseil, weave, jump, climb, and float through a glowworm-studded subterranean wonderland at Waitomo Caves. Above ground, in Rotorua, River Rats Raft and Kayak takes you down the highest commercially rafted waterfall in the world. Different trips cater to different levels of extremity, meaning there is a white water rafting trip for everyone.
3. Rotorua Canopy Tours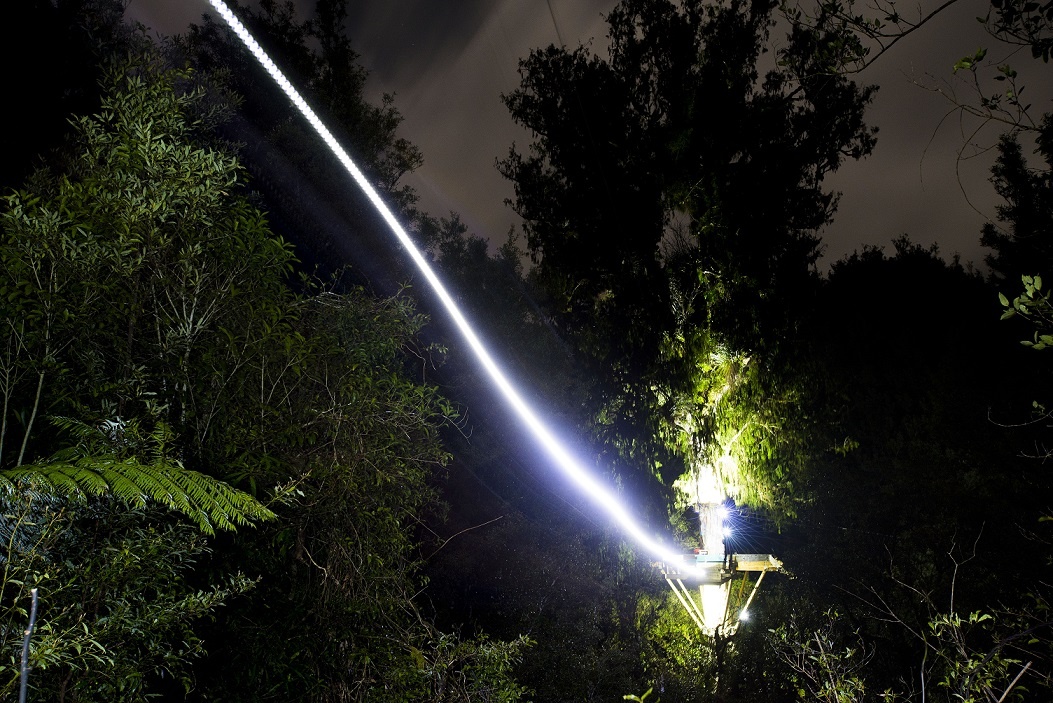 Twilight Canopy Tour | Image credit: Rotorua Canopy Tours
Rotorua Canopy Tours can take visitors high above the ground to give a different perspective of the forest. Bright fungi of every colour from cobalt blue to orange, yellow and red, while lush ferns and mosses bring the forest floor to life. Early morning zip liners fly over valleys while evening visitors are treated to the evening bird chorus. An excellent adventure year round, rain or shine, Rotorua Canopy Tours is a must-do.
Also read: Journey Across Middle-earth New Zealand
4. Bungy jump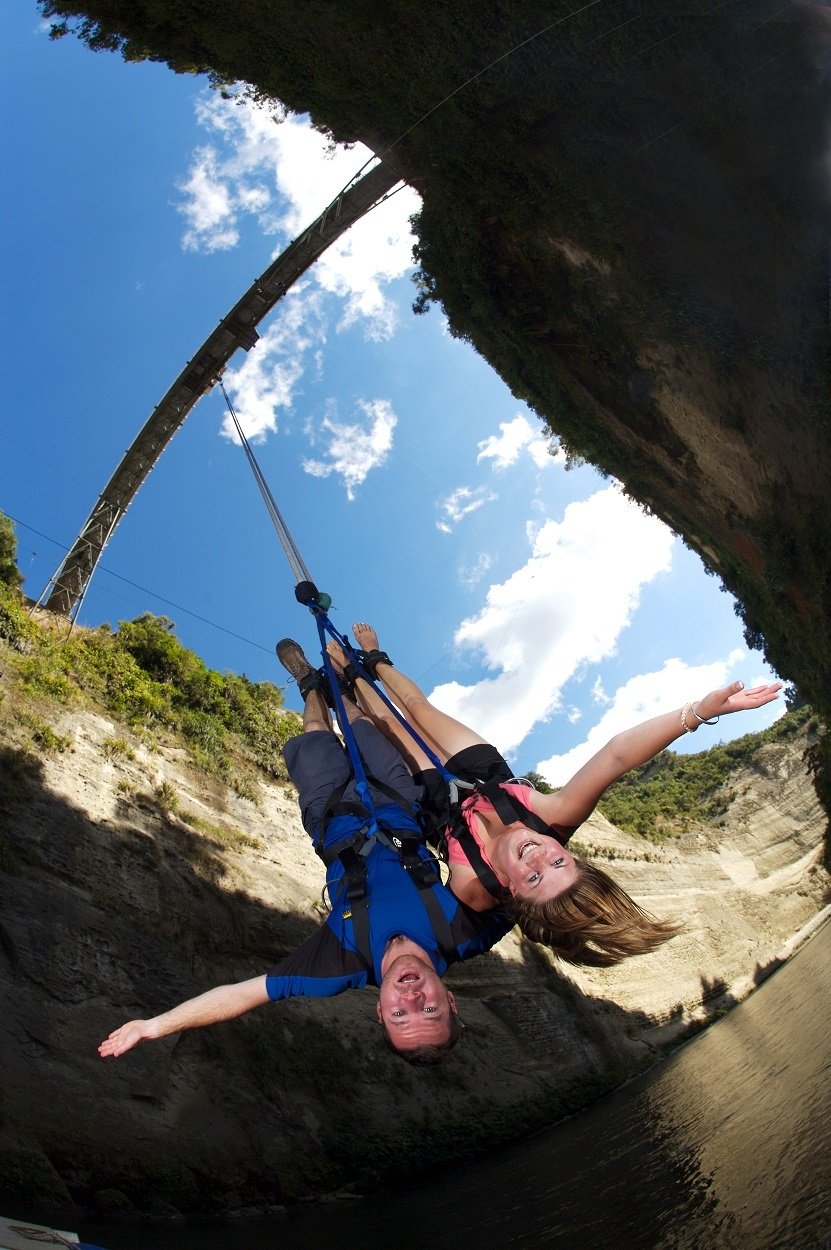 Mokai Gravity Canyon, Manawatu
You can't have an adventure trip to New Zealand and not do a bungy jump. Home to the world's first commercial bungy jump operation, New Zealand is at the forefront of bungy tourism. AJ Hackett Bungy's base in Queenstown is a good starting point. Take on the Kawarau Bridge jump 43 metres over the Kawarau River, then tackle the Nevis, a massive 134 metre jump where you free-fall for 8 seconds. You can also bungy off Auckland's Harbour Bridge or in Taupo over the Waikato River.
5. Skydive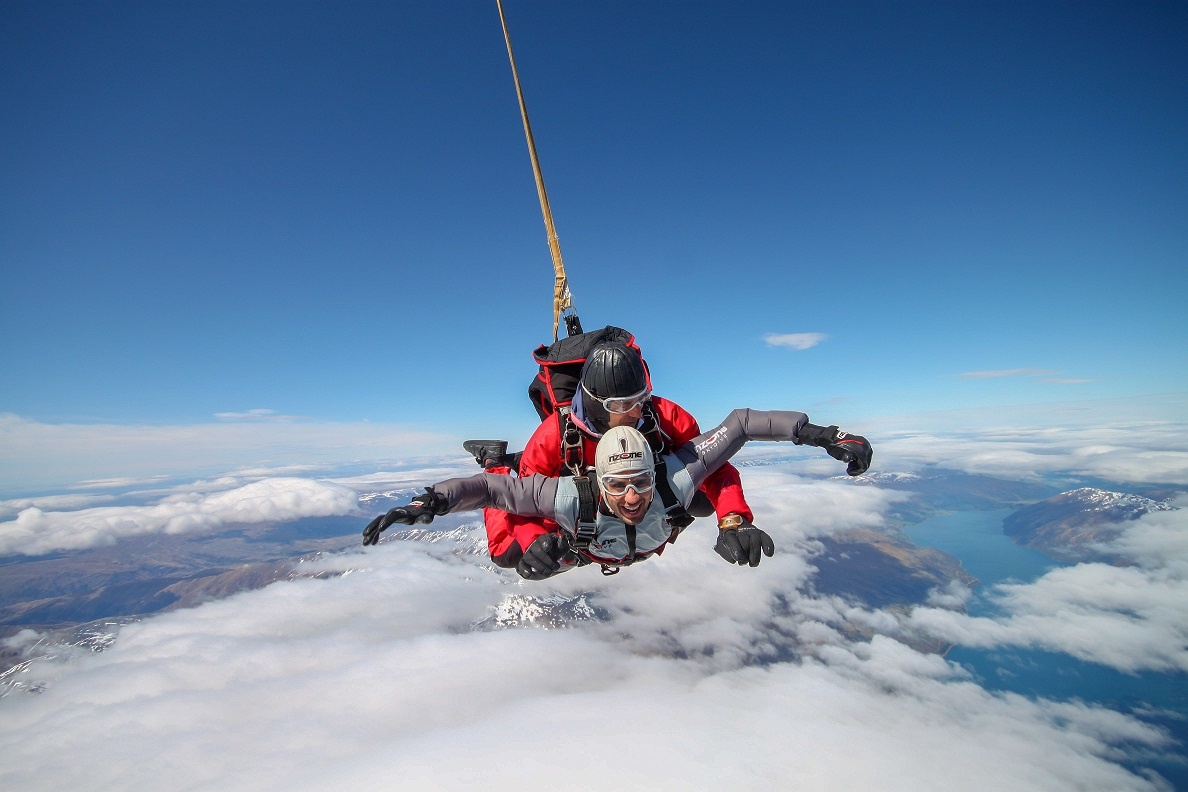 Sidharth SkyDive | Image credit: Camilla Rutherford
Bungy not high enough for you? Why not try 15,000 ft, out of aeroplane, over Queenstown with NZONE Skydive. This will test the nerve of any so called adventurer, although once you have jumped, you won't have time to be scared because there is just too much landscape to take in. New Zealand's Southern Alps surround you, along with bright blue lakes and incredible green fields. The fact you are free-falling for 60 seconds at 200 km/h won't even bother you.
6. Canyoning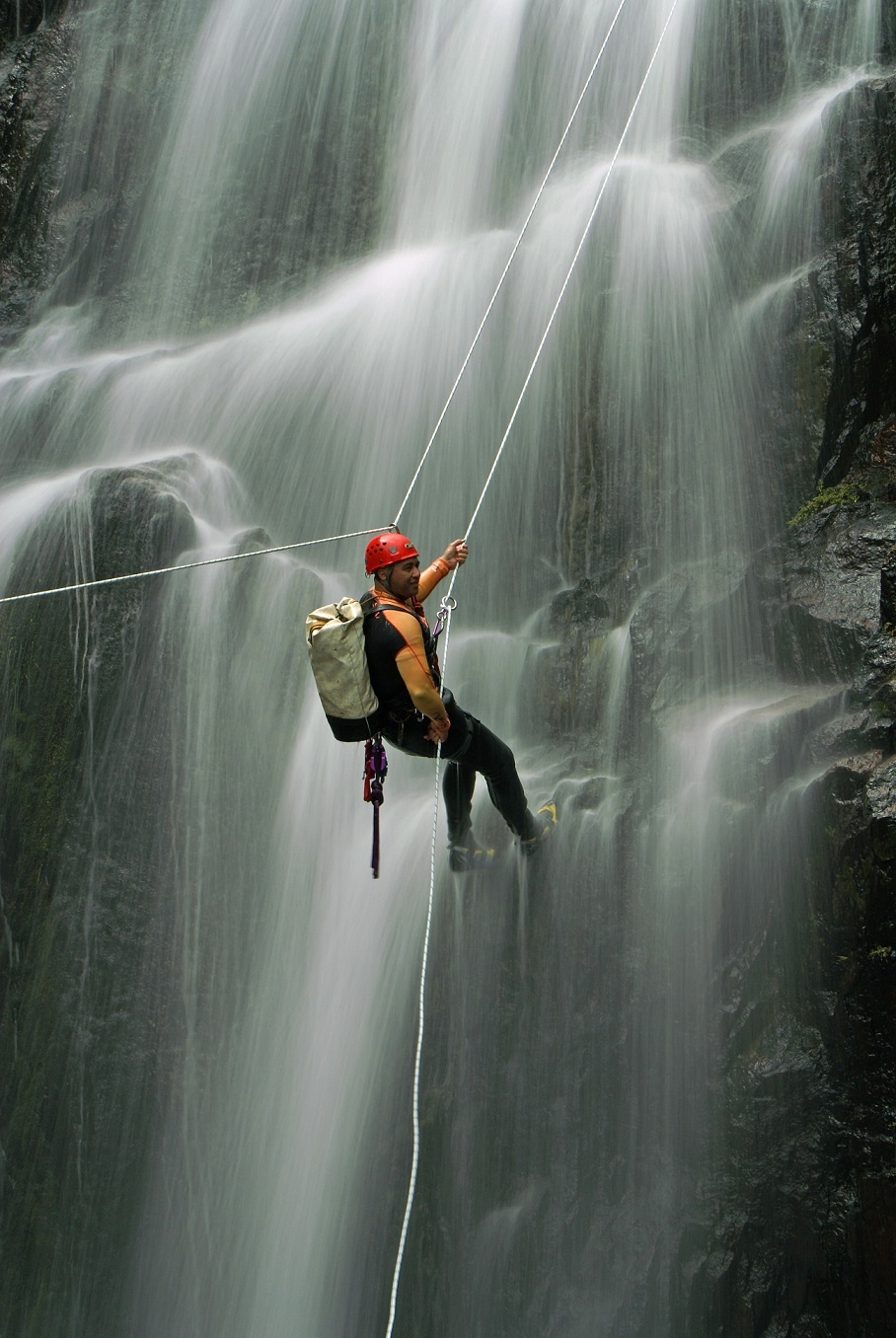 For the ultimate mix of adventure and scenic beauty, canyoning offers the chance to see some of New Zealand's most thrilling landscapes. Canyoning is about the opportunity to explore New Zealand's scenic beauty whist getting a hit of pure adrenalin. Swim in clear, deep pools, leap through gushing waterfalls, zipline and abseil down beautiful canyons and leave with amazing tales of adventuring in New Zealand. For the ultimate test, take on the Sleeping God Canyon in the Coromandel Peninsula on the east coast of the North Island. Jump from a 13-metre high ledge and abseil down a 30-metre gushing waterfall in a day pumped with adrenalin hits and moments of pure exhilaration.
Also read: 20 Incredible Experiences You Must Have in New Zealand
7. Jet Boating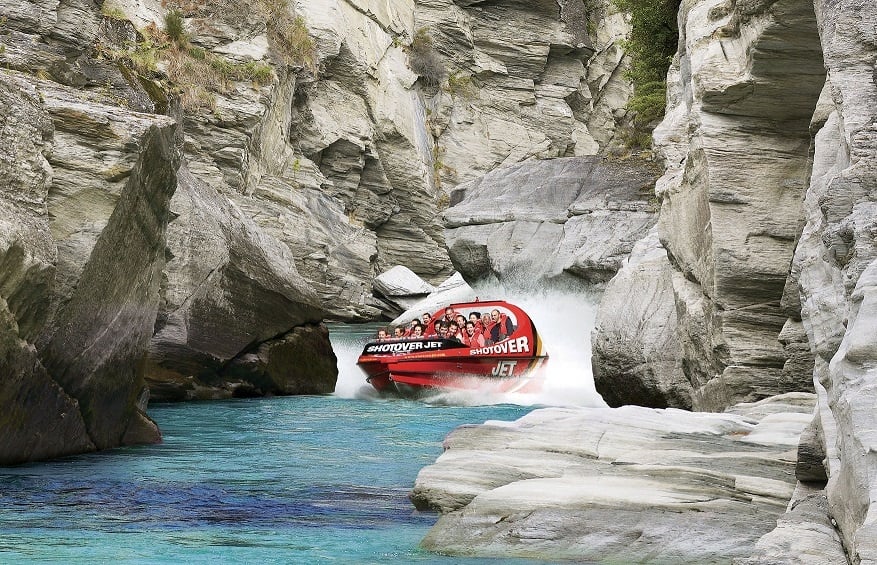 Another quintessential New Zealand adventure activity is jet boating. Queenstown's Shotover Jets wind through spectacular rocky canyons on a breathtaking journey. The Shotover Jet has carried more than three million passengers, hurtling down the Shotover River rapids with squeals of equal parts terror and delight at the full 360-degree spins, twists and tight turns between the grey rock canyons of one of New Zealand's most memorable landscapes.Today, Shotover's signature 'Big Red' jet boats are one of New Zealand's most famous and iconic tourist attractions and widely regarded as the world leader in commercial jet boating.
8. Heli-skiing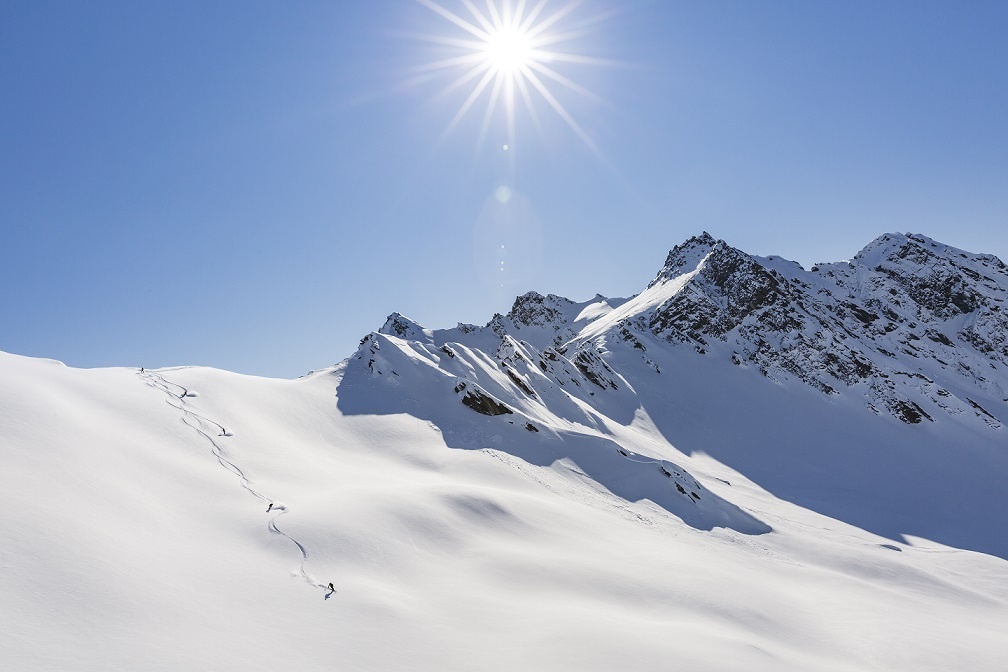 Heli Ski | Image credit: Southern Lakes Heli Ski
The best snow is always the hardest to get to, but if you have a helicopter, there is no such thing. Southern Lakes Heli-Ski will take guests to the best conditions in the heart of the Southern Alps. No lines for the chair lift, just empty valleys of perfect powder ready to have fresh tracks carved through them. With access to over 8,500 square kilometres of terrain, across 11 different mountain ranges and boasting an excess of 600 runs, Southern Lakes Heli-Ski caters for skiers and snowboarders of all abilities.
9. Go diving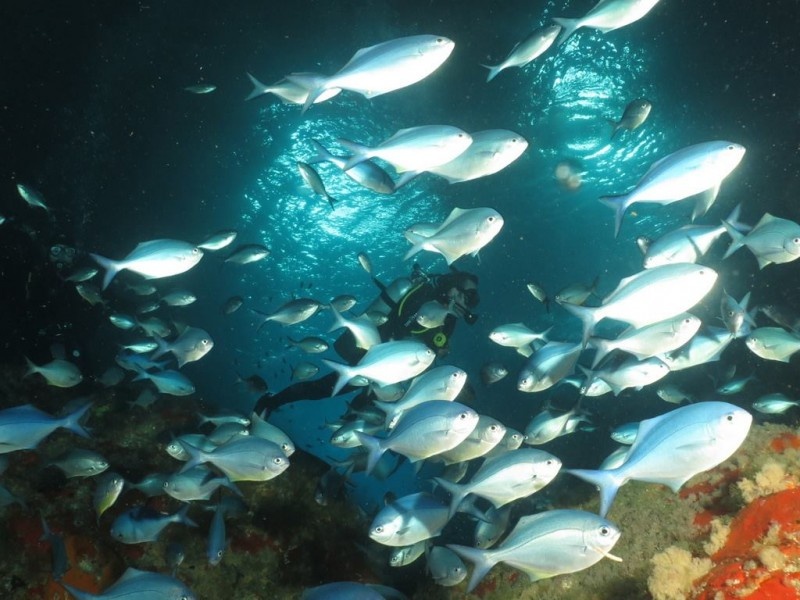 Image credit: Dive! Tutukaka
Dive into the deep blue with Dive! Tutukaka for some of the best diving on the planet. French explorer Jacques Cousteau named the Poor Knights Islands Marine Reserve, just off northern New Zealand's Tutukaka coast, as one of the top 10 dive sites in the world. The Knights attracts tens of thousands of divers annually who come to explore the wonders of this colourful yet ethereal underwater world inhabited by an amazing array of marine life.
10. Old Ghost Road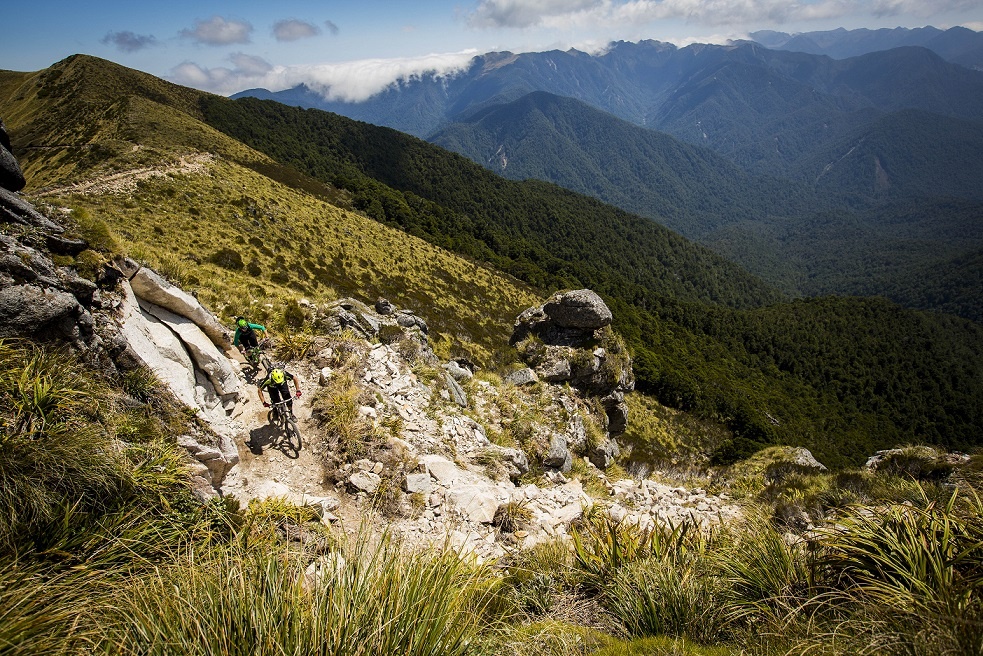 Old Ghost Road Westport | Image credit: Sven Martin
If you're in search of the ultimate backcountry mountain bike ride, look no further than the Old Ghost Road on the South Island's wild West Coast. But you'll need to be fit, skilled and well equipped to tackle it. New Zealand's longest single-track, the Old Ghost Road, resurrects an old gold miners' route between the ghost town of Lyell in the Buller Gorge and Seddonville near the coast. The full trail is remote and challenging, and takes at least two days. However, return trips from both ends are richly rewarding, with scenery and stories in spades.
Also read: New Zealand's Top 10 Holiday Activities
Get your adrenaline pumping in New Zealand now!
For more information, visit http://newzealand.com
---
Brought to you by Tourism New Zealand.