Travel fair season is upon us — are you thinking about your next holiday? Perhaps you have in mind somewhere exotic that you've never been before, such as Fiji? How about the glitzy, glamorous cities of the United States, or the expanse of natural beauty in New Zealand?
You're in luck — Fiji Airways and its travel partners have exciting airfare promotions and holiday packages lined up for you!
Fiji Airways, the national carrier of Fiji, was this year recognised as a 4-star airline and awarded the highly-coveted "Best Airline Staff in Australia Pacific" by Skytrax, attesting to the airline's unwavering commitment to creating the best experience for its passengers — from ground to air. 
With the NATAS Travel Fair round the corner — happening between 2 August 2019 and 4 August this year — many travel agencies and airlines will be pushing out exclusive deals and promotions to exotic destinations around the world.
In typical travel fair spirit, Fiji Airways is bringing you some of its best deals, including a free two-night stopover in Fiji when you book a two-way trip with Fiji Airways to the United States or New Zealand!
Fly with the award-winning Fiji Airways and its dedicated staff to your beach holiday. There's no reason why you shouldn't visit the beautiful island of Fiji at least once!
Check out the full list of exciting Fiji Airways deals that will take you to Fiji, USA and New Zealand on our very own Tripzilla Online Travel Fair.
Here are some of our top picks:
Flight Deals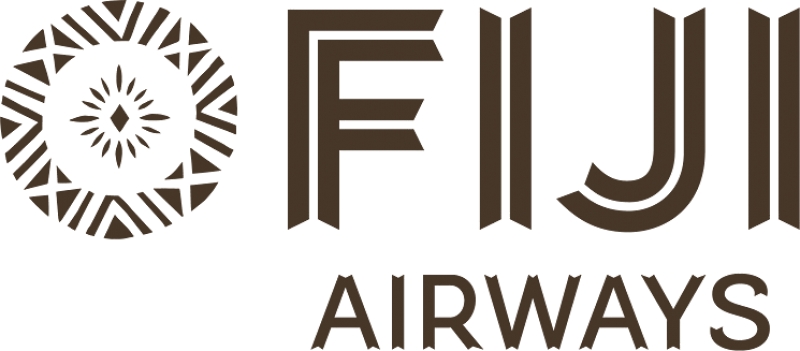 Deal Highlights:
✓ Fly to USA, New Zealand, Fiji and the South Pacific Islands
✓ Return economy flight with Fiji Airways
To express their heartfelt gratitude for the award nominations, Fiji Airways is holding a "Thank You Sale" of limited-time promotional airfares. You can save up to S$522 on round-trip economy class tickets from Singapore to Fiji, USA and New Zealand. 
Not only will you fly to major cities such as San Francisco, Los Angeles and Auckland, you will get the opportunity to experience some of the best of Fijian hospitality onboard your Fiji Airways flight, and also a chance to explore Fiji during your stopover at the 'Home of Happiness'!
This promotional airfare also includes other exotic and attractive destinations in the South Pacific Islands such as Port Vila, Honiara, Apia and Nuku a'lofa.
Did we also mention that Fiji Airways is offering a FREE 2-night stopover in Fiji for those who book a connecting flight from Singapore to New Zealand or the USA at non-promotional airfares*?
As part of this free stopover, you will be spending two nights at the luxurious Tanoa International Hotel, which comes with a free two-way airport transfer. Alternatively, you can opt to upgrade to one of Fiji Airways' First Class partner resorts at a special rate, just for you!
With over 300 islands in the South Pacific, Fiji is home to some of the best luxury resorts, diving spots and pristine beaches in the world. It is no wonder that you will meet some of the happiest people in the world on this beautiful island paradise. So why not make it your next holiday destination, or even just a fruitful stopover?
Fly to Fiji, USA or NZ from S$665
*Terms and conditions apply.
USA Packages

Deal Highlights:
Los Angeles
✓ Seat-in coach tour with experienced tour leader
✓ Hotel accommodation
Nadi
✓ 2N stay at Novotel Nadi Hotel with daily American breakfast
✓ Round-trip airport transfer
Experience some of the best sights and attractions that the American West Coast has to offer. Covering key landmarks in Los Angeles, San Francisco and Las Vegas, you will begin the tour by reliving your childhood days at Disneyland or California Adventure Park, before embarking on a magical journey at the Wizarding World of Harry Potter in the action-packed Universal Studios.
For those who enjoy nature and scenic views, you'll get to visit the iconic Yosemite National Park and Mojave Desert. If you are an adrenaline junkie, you can even opt for a helicopter ride above the Colorado River and Grand Canyon, where you will overlook some of the best sights in the West Coast.
Besides a tour of USA's West Coast, check into a 2-night stay at the premium Novotel Nadi Hotel where you can freely explore Fiji from. With all these perks, you can enjoy the best of both worlds, both warm Fijian hospitality and popular American attractions all in one trip!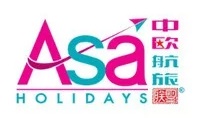 Deal Highlights:
Hawaii
✓ Accommodation at 4-star hotel
✓ Little Circle Island tour
Fiji
✓ Visit Vuda Lookout, Veiseisei Village and Garden of Sleeping Giant
Aloha! Pack your bags and be ready to be greeted by some of the most captivating sights and wonders of the beautiful island paradise of Honolulu, Hawaii on this 8-day tour.
This tour will take you back in time to 1941, through the historic site of Pearl Harbour — the memorial grounds of fallen battleships and victims of World War II. You will also catch some of the most charming sights of Oahu on the Little Circle Island Tour, like Waikiki Beach, Halona Blowhole and Sandy Beach, to name a few.
While Hawaii is home to some of the best surfing and stand-up paddleboarding spots with their pristine beaches and azure waters, there are also other beautiful natural formations to behold, such as the Diamond Head Crater, a volcanic cone with hiking trails that will lead you to some of the best lookouts on the island!
Your journey doesn't end in Hawaii, as you will then fly over to Nadi, Fiji. There, you will experience a fruit farm tour where you will get to sample some juicy tropical fruits native to Fiji and also visit the Garden of the Sleeping Giant, where you will see over 2,000 different orchids and native plants in this horticulture park. If you love the sun, beach and nature, you should definitely bookmark this tour!

Offered by: Airelated Travel
Special departure: 28 December 2019
Price: From S$7,298
Deal Highlights:
✓ Return economy class airfare with Fiji Airways
✓ 11N accommodation in USA (Beverly Hills Marriott, Tenaya Lodge at Yosemite, Fairmont San  Francisco, etc.)
✓2N accommodation in Fiji (Shangri-La Fijian Resort & Spa)
✓ Visit Hollywood, Malibu, Santa Barbara, Yosemite, Golden Gate Park and more
This is another great tour option if you are looking to explore some of the many natural sights and wonders of California! Your tour begins in Los Angeles where you will get the chance to explore the famous Hollywood Walk of Fame and the glamorous Beverly Hills. Thereafter, you will head northbound towards Santa Barbara and the coastal city of Monterey — home to some of the most fascinating marine life and captivating views of seaside cliffs and mist-shrouded coastlines.
On your visit to Yosemite National Park you can enjoy mesmerising views of El Capitan and Half Dome. There will also be a private valley floor tram tour where you will be introduced to the rich biodiversity and landscape of Yosemite Valley under the guidance of a local National Park Specialist. 
Heading over to San Francisco, you'll visit popular attractions in the Bay Area like Fisherman's Wharf, Union Square and the Golden Gate Bridge. The tour similarly includes a 2-night stay in Fiji, at the luxurious Shangri-La Fijian Resort & Spa!
New Zealand Packages

Deal Highlights:
New Zealand
✓ 6N accommodation with daily complimentary breakfast
✓ Kiwiway seat-in coach tour
✓ Visit Waitomo Glowworm Caves, Te Puia Thermal Reserves, Rainbow Springs Nature Park and more
Fiji
✓ 2N stay at Novotel Nadi Hotel with daily American breakfast
✓ Round-trip airport transfer
Explore some of the best sights of New Zealand, covering popular spots like Waitomo, Rotorua, Napier and Wellington. This tour package also comes with a 2-night stopover in Fiji at the exquisite Novotel Nadi Hotel.
Famous for its extensive system of underground caves, Waitomo promises to be a highlight of this tour as you will be visiting the popular Waitomo Glowworm Caves! Marvel at the sight of over a thousand glowworms as they illuminate the dark cave chambers, and experience some of the most magical display of lights during your boat ride in the caves.
Also included in this tour package is a farm show at Agrodome that will bring you through a cow-milking process and an introduction to the massive sheep farming industry. Your trip will continue with a visit to Rainbow Springs, where you can get up close to some other birds, trouts and wildlife native to New Zealand. 
There is no better way to explore the rich biodiversity and wildlife that New Zealad has to offer than on this 6-night New Zealand tour, especially if you are looking for a respite from the bustle of the city!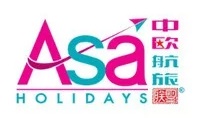 Deal Highlights:
✓ Accommodation in 3- to 4-star hotels
✓ Travel to Auckland, Queenstown, MacKenzie Country, Christchurch, Wellington and Nadi
✓ Meals included (8 breakfasts, 2 lunches, 4 dinners)
On this 10-day tour to New Zealand and the Fiji Islands, you will visit the major cities of New Zealand, such as Auckland, Christchurch and Wellington, as well as the quaint and scenic regions of Matamata, MacKenzie and Queenstown.
This tour will take you on the Hobbiton Movie Set of the popular The Lord of the Rings film series in Matamata and also the unique and beautiful small gold mining town of Arrowtown. 
As part of this tour, you will also see some of the most impressive works of nature in New Zealand, such as the Moeraki Boulders and the Waitaki Valley. If the weather permits, you will even get a chance to visit the Mount Cook Lookout Point and enjoy the stunning panoramic view from atop the highest mountain in New Zealand. 
That is not all, as you will also get to interact with adorable alpacas and feed them, and catch great views of blooming lavender flowers. 
This tour is definitely for you if you are looking to explore all the different wonders that New Zealand has to offer, one that will leave you feeling inspired and renewed — and reluctant to leave this beautiful country! 

Offered by: New Shan Travel
Booking period: Now–6 Sep 2019
Travel period: 1 Oct 2019–30 Apr 2020
Price: From S$3,088
Deal Highlights:
New Zealand
✓ Visit Waitomo Glowworm Caves, Te Puia Thermal Reserves, Agrodome, Rainbow Springs Nature Park and more
✓ Experience a traditional Maori dinner and concert
Fiji
✓ Free and easy
After a series of exciting activities such as visits to the Waitomo Glowworm Caves and the Hobbiton Movie Set, you will then find yourself in the town of Rotorua. Known for its geothermal activity and rich Maori culture, Rotorua is also home to the impressive Te Puia Thermal Reserve, where a wide array of roaring geysers, boiling mud pools and bubbling hot springs will get you heated up!
End your day by feasting on local food prepared the Maori Hangi way — cooked in a pit under the ground in ovens heated up by hot stones —  while being treated to some upbeat music from a live Maori concert. There is really no better way to experience the local Maori culture than on this tour!
Fiji Packages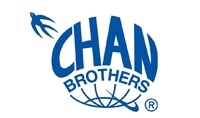 Offered by: Chan Brothers Travel
Booking period: Now–30 Sep 2019
Price: From S$1,768
S$200 OFF per couple!
Deal Highlights:
✓ 6N stay at DoubleTree Resort by Hilton Fiji with complimentary breakfast
✓ Full-day all-inclusive day cruise to Tuvia Island 
✓ Half-day Sigatoka River Safari tour with kava ceremony & Fijian lunch
✓ Return airport and port transfers
With 333 tropical islands in Fiji, the country is famous for its clear lagoons, clean palm beaches and beautiful coral reefs, making it a great holiday destination all-year round!
This 8-day Bula Fiji Escape Small Group Tour comes with a full-day all-inclusive day cruise to Tuvia Island and a half-day Sigatoka River Safari tour with a kava ceremony and Fijian lunch.
On the Sigatoka River Safari tour, you will cruise along the stunning Sigatoka River on a safari jet boat, where you will get to experience authentic Fijian culture by visiting traditional local Fijian villages. There, you will get to interact with the local community, spectate a kava ceremony and tuck into an authentic and local meal. Kava is the traditional national drink of Fiji, typically served in a large communal bowl that is said to leave you feeling pleasantly calm and relaxed after taking a few sips of the drink.
If your idea of a perfect holiday is an idyllic day on a sandy beach, basking in the warmth of the tropical sun, then this might just be the holiday for you! 

Offered by: Euro-Asia Holidays
Booking period: Now–9 Sep 2019
Travel period: Now–31 Dec 2019
Price: From S$999
Deal Highlights:
✓ 4N accommodation at 4-star Novotel Nadi Hotel with full breakfast
✓ Return seat-in coach airport transfers
✓ South Sea Island Day Cruise and Vuda Lookout Tour
✓ Guaranteed complimentary room upgrade
Looking to reward yourself with a perfect holiday getaway, away from the hectic pace of life back home but don't know where? Or ever wanted to explore the Fiji islands but don't know where to start?
Offering a good balance of local sightseeing tours, such as the Vuda Lookout Tour and South Sea Island Day Cruise, and some lull time for you to wind down and relax, this tour might just be the thing you are looking for!
On the Vuda Lookout Tour, one of the most popular tours in Nadi, you will visit scenic and iconic attractions such as the Garden of the Sleeping Giant, the village of Viseisei, Namaka Market and Sri Siva Subramaniya Temple. 
Home to over 2,000 different species of orchids, the Garden of the Sleeping Giant will treat you to a dazzling display of beautiful orchids found on Fiji Island. Thereafter, you will take a trip to Viseisei village, which is home to the oldest Fijian settlement where the Fijians first made their landing, and get a glimpse into the early history and culture of Fiji.

Offered by: Price Breaker
Booking period: Now–31 Aug 2019
Travel period: Now–31 Mar 2020
Price: From S$1,258
Deal Highlights:
✓ 4N stay at Likuliku Lagoon Resort and 1N stay at The Palms
✓ Full board meal plan at Likuliku Lagoon Resort
✓ Return airport and boat transfers
✓ Honeymoon perks: complimentary Pelorus Sparkling Wine and 1h couple massage
As part of this tour package, you will be residing in the elegant Likuliku Lagoon Resort. 
Staying true to its Fijian roots and traditions, Likuliku Lagoon Resort is the first resort in Fiji to offer an overwater bure (which translates to a wood-and-straw hut) stay experience. The unique architecture of the resort features modern, stylistic elements alongside authentic Fijian elements such as hand-woven thatchings and other natural materials — a beautiful harmony of modern and traditional influences to bring you only the best of what Fiji has to offer!
This promises to be a romantic getaway for you and your special half as you will be spending your days here on the clear waters, where you can go swimming and snorkelling in the clear pristine waters, or enjoy other water activities! With premium concierge services on arrival and such a luxurious and stylish offering at Likuliku Lagoon Resort, your experience in Fiji will be nothing short of an indulgent one. 
Newlyweds on their honeymoon will also receive a complimentary bottle of Pelorus Sparkling Wine at Likuliku lagoon resort and even a one-hour aromatic couples' massage. 
This romantic Fiji getaway will be a vacation to remember, and certainly one that you would want to share and experience with your loved one!
With so many different exciting deals and promotions to choose from, there are plenty of reasons to show that you're due for a Pacific vacation! 
Want more? Check out all the promotions that Fiji Airways has lined up for you at our TripZilla Online Travel Fair!
---
This article was brought to you by Fiji Airways.