Heads up, travel enthusiasts! Planning for your next adventure already? You'll want to check out these awesome travel deals by Expedia before moving on. From return flights to "flight + hotel" packages, these deals offer a quick, affordable, and convenient solution for every traveller out there looking to plan their trip efficiently. There's no better way to save, every dollar counts in maximising your travel experience!
Thanks to Expedia's Online Travel Fair, planning and booking your next vacation just got a whole lot easier! All you have to do is book by 1st April 2018 for travels until 30th June 2018. A one-stop shop for all your holiday needs, check out all the irresistible deals Expedia has before embarking on your next vacation!
CHECK OUT EXPEDIA'S ONLINE TRAVEL FAIR HERE!
To help you get started, here are some of our favourite picks:
1. Phuket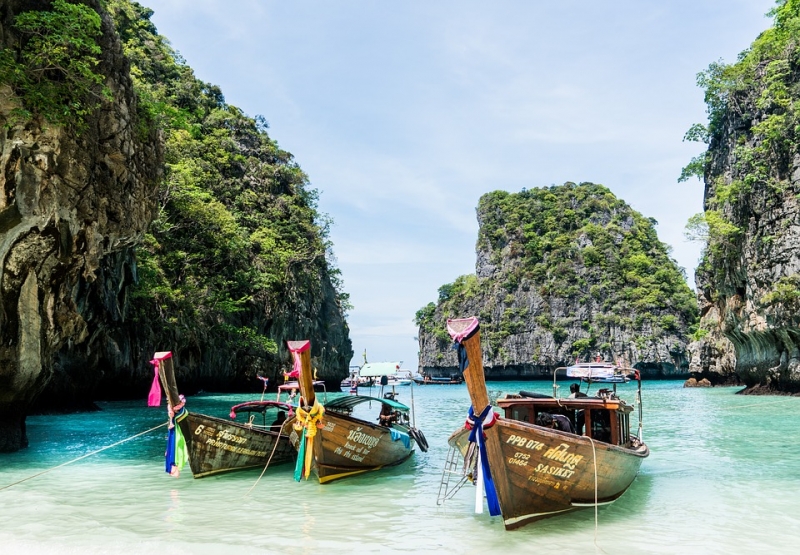 Surprising your partner? Want to take a breather from work? Dreaming of a quick getaway? Phuket is where you want to be. From fantastic food to beautiful beaches, this island has everything you need for a fun yet relaxing time. Don't forget that it's only two hours away –  that means your long weekends won't go to waste! Why stay at home when you can be snorkelling amongst stunning coral reefs, or enjoying a romantic seaside candlelit dinner with your special someone?
Can't wait to start planning your Phuket holiday already? We'll help you get started!
From anytime now till 30th June 2018, enjoy return flights from Singapore to Phuket from just:
2. Bali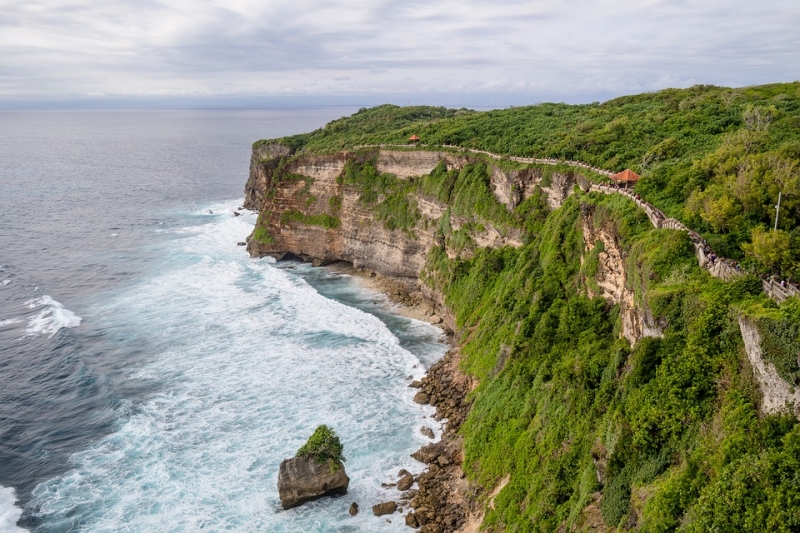 Fret not if you can't make it to Phuket – Bali's just as good (or even better)! Whether it's the cultural heart of Ubud or the pristine peninsula of Nusa Dua, you're bound to have an unforgettable time just being near the gorgeous Indian Ocean. Beach life aside, Bali's brimming with stunning landscapes. So put your explorer's hat on once you're done soaking in the sun – discover the beauty of the Tegallalang Rice Terraces, Tanah Lot Temple, Mount Batur and more.
Planning for your trip already? You'll want to hear us out before you pack your bags.
From anytime now till 30th June 2018, enjoy return flights from Singapore to Bali from just:
3. Penang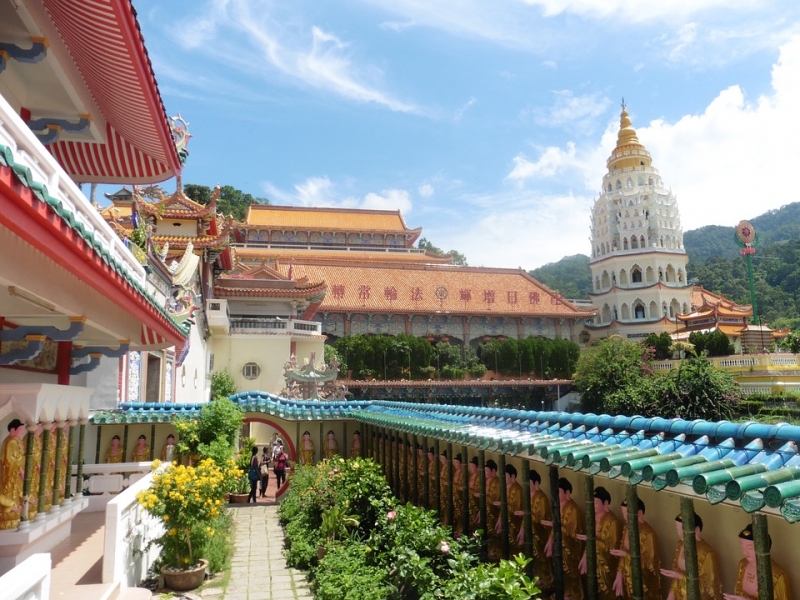 To those who have seen enough of Johor Bahru or Kuala Lumpur, maybe it's time to explore another Malaysian destination – the old yet charming city of Penang. Its capital, George Town, is where you'll find unique architecture, cool cultural street art, and quite possibly the best of Malaysian cuisine. Places you must not miss include Kek Lok Si Temple, Little Penang Street Market, and Penang Hill. And if you find yourself missing the beach, visit Batu Ferringhi for fun water sports and fresh seafood.
Penang's calling out to you and you know it! If you're still thinking twice, perhaps these amazing flight deals will help you come to a decision soon.
From anytime now till 30th June 2018, enjoy return flights from Singapore to Penang from just:
 4. Taipei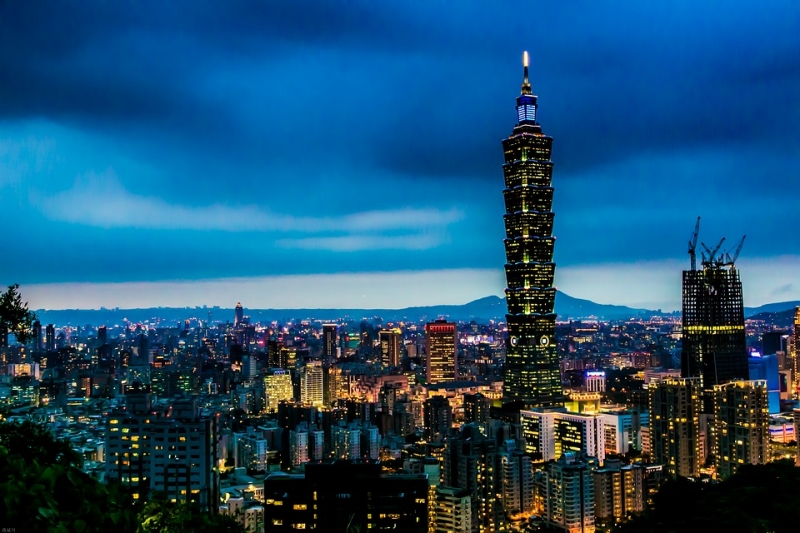 There are so many reasons to visit Taipei: bubble tea, night markets, and mountainous sceneries, just to name a few. If you fancy any of the aforementioned, you're going to love Taipei. The city's also known for its eclectic mix of the old and new – make sure to visit 1914 Huashan Creative Park for modern and cultural exhibits. Then, feast on sinful street food at Raohe Night Market, shop till you drop at Ximending, and admire the cityscape (with the iconic Taipei 101 building) from Elephant Mountain. If time allows, head out to the countryside and explore the quaint mountain town of Jiufen, or soak in a natural hot spring at Beitou.
Excited to discover Taipei and all it has to offer? Here's an extra favour from us that will ease your trip planning and have you ready for your next adventure in no time!
From anytime now till 30th June 2018, enjoy return flights from Singapore to Taipei from just:
5. Ho Chi Minh City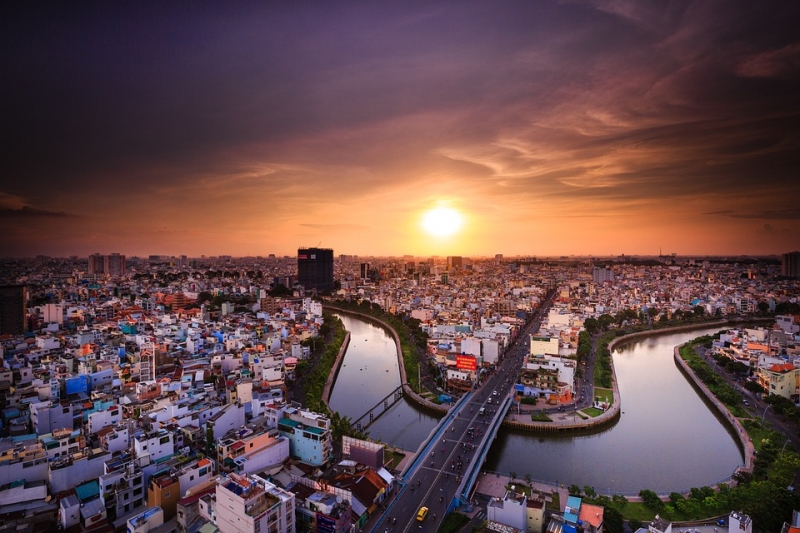 Forget Hanoi for a moment and think about Ho Chi Minh City – the underrated South Vietnamese capital and a melting pot of cultures. Apart from its rich heritage which can be observed from its still-standing French colonial architecture, the buzzing city also boasts affordable (and superb) dining, scenic historical monuments, and a vibrant nightlife scene. Once you're done visiting the Saigon Notre Dame Basilica and Ho Chi Minh Central Post Office, pop by Ben Thanh Market for cheap souvenirs and local cuisine, or Dong Khoi Street, where you'll find boutique hotels, designer shops, and bars.  
Ready to take on Ho Chi Minh City and experience what the bustling city has to offer?
From anytime now till 30th June 2018, enjoy return flights from Singapore to Ho Chi Minh City from just:
With so many accommodation options in each city, we know you're constantly spoilt for choice. Which is why Expedia's short haul packages are an absolute godsend! Choose from a plethora of flight and hotel packages that best suit your needs, and voila. The most important parts of your vacation will be settled. Experience half the hassle and yet enjoy amazing savings at the same time! Could you possibly ask for more? Travelling has never been any easier!
1. Bangkok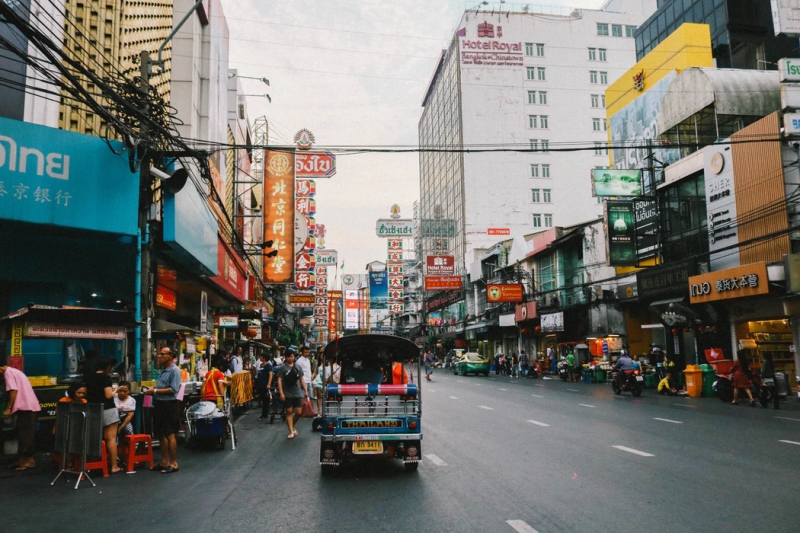 We're sure we don't have to go into much detail about Bangkok and all the amazing things it has to offer! If you're all about that eat, shop and play lifestyle, then Bangkok is the perfect destination for you. After shopping and eating your heart out at Chatuchak Weekend Market, cruise down the Chao Phraya River which meanders through the city, and end your tiring day with a cheap foot massage followed by a refreshing pint of beer at Khao San Road. Apart from the food and shopping therapy, Bangkok is also home to stunning cultural monuments such as the Grand Palace and Wat Arun, both of which boast intricate architecture and deep history, which prove Bangkok is certainly an urban paradise worth discovering time and again.
Good news: We have a super savvy deal for your trip to Bangkok – that means you get to save when you're not even there yet! Check out these awesome Flight + Accommodation package deals when you book by 1 April 2018:
2. Bali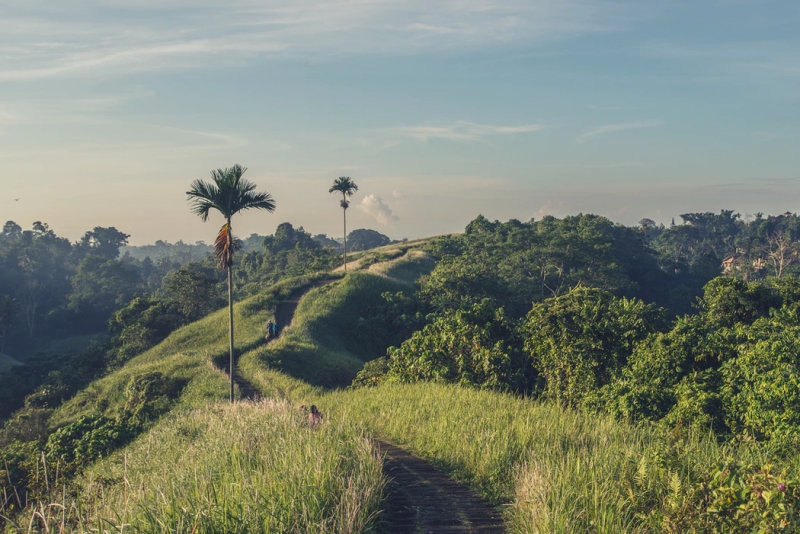 Ah, Bali – a tropical island paradise in Indonesia. Apart from its famous pristine white-sand beaches, Bali is also known for its romantic, dreamy landscapes, such as what you can find in Ubud and Kuta. Just imagine staying in a villa that's in the middle of lush, verdant paddy fields and rolling hills – what a sight to behold. For an extra pampering stay, simply book a villa that has its own private pool and you're all set to enjoy your own private slice of paradise!
Who doesn't love a good bargain? Experience the beauty of Bali within your budget. Check out these awesome Flight + Accommodation package deals when you book by 1 April 2018:
3. Krabi
You can't deny that Thailand is simply a treasure trove of tropical island gems to discover. Besides Phuket – Krabi boasts idyllic, picture-perfect beaches and sparkling waters that are perfect for an array of water sports. From snorkelling and diving to cruising through the waves on a banana boat with your best mates, Krabi has it all. Go island-hopping from Koh Phi Phi to Koh Lanta Yai and Koh Poda and explore all the different beaches and bays, limestone caves and lush jungles that this island has to offer. Can't decide on where to go for the annual vacation with your squad or just looking for an affordable grad trip idea? Now you know where to go!
Can't wait to make your Krabi beach-hopping vacation a reality ASAP? Check out these awesome Flight + Accommodation package deals when you book by 1 April 2018:
4. Ho Chi Minh City
Ho Chi Minh is a vibrant city located at the southern tip of Vietnam. Filled with iconic cultural landmarks such as French-inspired architectural buildings and a dozen other temples and pagodas testament to the history of Vietnam, Ho Chi Minh is definitely a city that culture vultures and history buffs will enjoy! Sightseeing aside, foodies will be absolutely delighted to know that the food choices here are endless – with a dizzying variety of food vendors, cafes and eateries as well as well as marketplaces and bazaars, you'll never grow tired of all the exciting sights, smells and sounds while you're here.
5. Siem Reap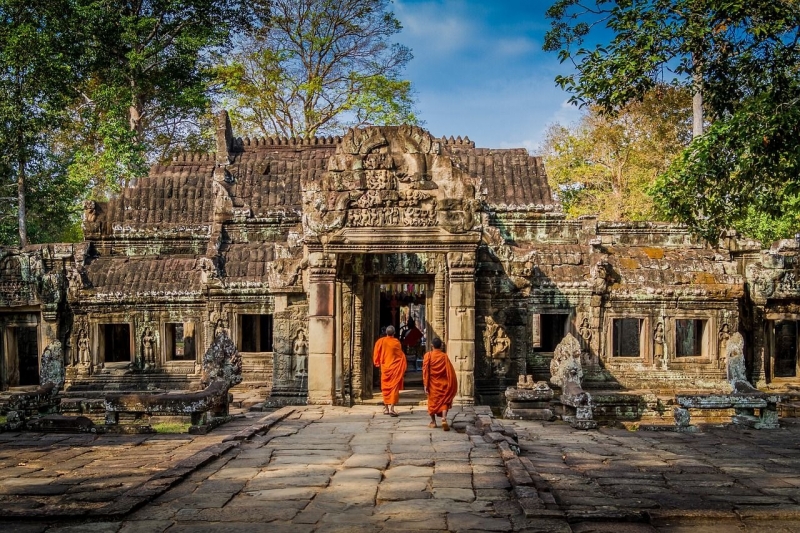 Besides gleaming, golden pagodas, Siem Reap is also dotted with ancient ruins and time-worn temples that are just waiting to be discovered. After catching the sunrise at the infamous Angkor Wat, visit other notable landmarks like the Wak Damnak pagoda, Po Banteaychey Pagoda, Ta Prohm and Banteay Kdei temple to marvel at architecture from the past. Feel as though as you are transported back in time as you walk the cobbled pathways and explore the rustic charm that Siem Reap, Cambodia has to offer. For a different point of view, why not opt for a helicopter or hot air balloon ride over the Angkor complex, and savour exceptional views of the temple grounds from up above.
Ready to visit the world famous UNESCO heritage site of Angkor Wat in Siem Reap and uncover its secrets? Check out these awesome Flight + Accommodation package deals when you book by 1 April 2018:
Booking your flight and hotel separately can incur quite a huge blow to your wallet, so why not enjoy more savings with Expedia's flight + hotel packages instead? They've got plenty of amazing hotel options for you to choose from, at incredibly low prices which are inclusive of flights! Sounds unbelievable, right? Well, you've got to book it to believe it!
1. Seoul
If you love shopping, Korean Barbeque and Soju, then Seoul is definitely a must-visit vacation destination. Get ready to shop till you drop at the city's numerous shopping malls, markets and sprawling shopping streets – including Myeongdong, Dongdaemun and Ewha Woman's University shopping street. Although undoubtedly a modern metropolis, you'll find that there are quiet remnants of history and cultural heritage throughout the city.
You can even don on a traditional hanbok or a sumungun (gatekeeper) costume at Gyeongbokgung Palace and have your photos taken! Did you know that all five palaces in the city waive admission fees for those who are dressed in hanbok? After a day of gallivanting, end your night with some famous samgyetang (Korean ginseng chicken soup) and wash it all down with soju. Now, doesn't that sound simply perfect?
Planning your next adventure to Seoul already? Check out these awesome Flight + Accommodation package deals when you book by 1 April 2018:
2. Hong Kong
It may be a small city but Hong Kong is definitely packed with lots to see and do. Besides its skyscraper-studded skyline, Hong Kong is also famous for being a foodie paradise. And with authentic dim sum delights steaming away in bamboo baskets, crispy and golden roasted meats as well as silky milk pudding, it is not hard to see why. In addition to indulging your tummy all day everyday, you can also treat yourself to a visit to the happiest place on Earth – Hong Kong Disneyland, or drop by the equally famous Ocean Park Hong Kong as well.
Not really into theme parks? How about hiking up Victoria Peak, exploring Lantau island via the Ngong Ping 360 gondola or simply hitting up the various street markets in the city? Whatever you decide to do while you're here, trust us when we say that Hong Kong will not disappoint.
Can't wait to get your hands on authentic dim sum and roast goose? Then it's time to jet off to Hong Kong! Check out these awesome Flight + Accommodation package deals when you book by 1 April 2018:
3. Tokyo
The bustling capital of Tokyo is definitely one destination that you cannot pass by when visiting Japan. Besides the glaringly obvious fact that you'll be able to find some of the most oishii ramen and the freshest sushi and sashimi while you are here, Tokyo is more than a foodie paradise. Tokyo is a blend of culture and modernity, where you'll find glistening skyscrapers and charming temples, palaces and shrines side by side. From visiting the Tokyo Skytree and Tokyo Tower, to Meiji Shrine and having fun at theme parks like Tokyo Disneyland and Disneysea – Tokyo has something for everyone.
Dreaming of delicious sushi and ramen? It's high time you pay Tokyo a visit! Check out these awesome Flight + Accommodation package deals when you book by 1 April 2018:
4. Melbourne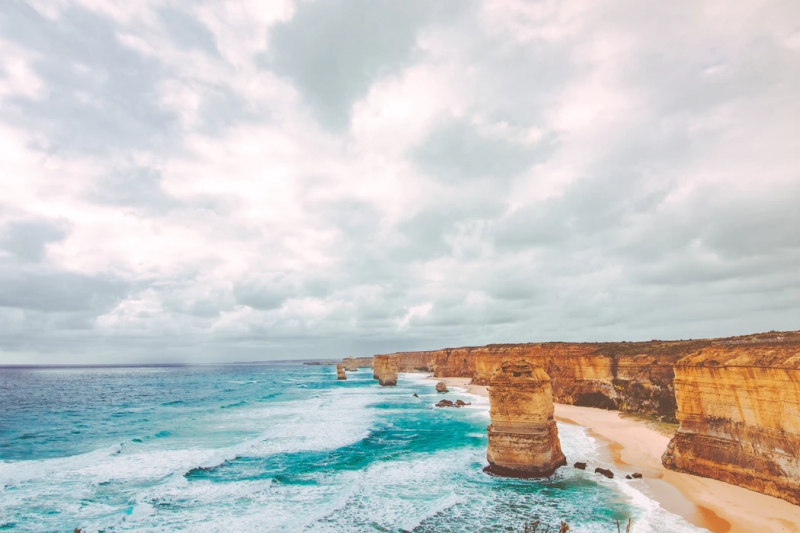 Need a break from the hustle of city life? We feel you. If you're looking for a vacation destination that will allow you to immerse in nature and wildlife, Melbourne is just the place. Enjoy the coffee culture here and go cafe-hopping or stroll down Hosier Lane and ACDC Lane to feast your eyes on street art like no other. Traipse around the local marketplaces or visit the museums before packing up for a road trip to see the surrounds!
For the road trip of a lifetime, head down to the Great Ocean Road to marvel at the natural beauty of famous coastal attractions like the Twelve Apostles, Loch Ard Gorge, Gibsons Steps and The Grotto. You can also stop by wildlife parks on the way, such as the Great Ocean Wildlife Park to cosy up to animals native to Australia such as joeys, emu and wallabies too! For those who love wine and chocolate, make it a point to stop by Yarra Valley, where you'll be able to visit vineyards as well as the Yarra Valley Chocolaterie and Ice Creamery for a sweet treat to remember!
Well what are you waiting for? The ultimate Melbourne road trip adventure awaits! Check out these awesome Flight + Accommodation package deals when you book by 1 April 2018:
5. London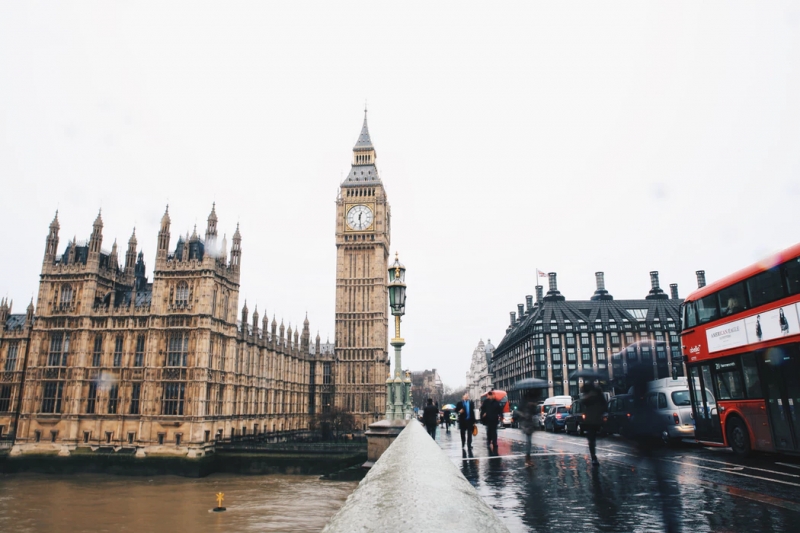 From famous attractions like Big Ben, the London Eye and Buckingham Palace to the many trendy neighbourhoods and world-famous theatres, London is just the place for all the culture lovers out there. Once you're done with the usual tourist attractions, swing by the museums for a quiet afternoon of art appreciation, followed by a fresh brew at one of the local coffee shops. How about catching a musical after dinner – Wicked, Les Miserables, Mamma Mia!, and The Lion King to name a few.
If you're into shopping instead, find yourself gravitating towards Harrods and Primark along London's popular shopping streets, where you will gladly empty your pockets as you go along. Foodies can head to Camden Market for mouth-watering street food or hunt for hipster cafes along Brick Lane. Whatever you decide to see and do, London definitely has it all.
And these are our favourite picks! If nothing has caught your eye yet, head over to Expedia's Online Travel Fair and get clicking. Trust us, you don't want to miss out on a splendid offer like this. They've made travelling so easy for you, all you have to do is grab your travel buddies, take your pick, and book!
GRAB THESE DEALS BEFORE THEY'RE ALL GONE!
---
Brought to you by Expedia.