Contributed by Nuggets of Travel and Food Adventures
Exactly a year ago, my friends and I had our first sakura experience in Osaka-Kyoto-Nara. We were there from March 26 – April 1. In Osaka, sakura is in full bloom around first week of April so were quite early, hence there were some trees which only have tiny flowers or even buds. Still, we were fortunate enough to find several that have already bloomed, especially in Kyoto. Since it's cherry blossom season once again, here's a rundown on where to see those pink and white blooms, and where to take that IG-worthy shot:
Also read: 9 Places in Japan That are Totally Instagram-Worthy
1. Osaka Castle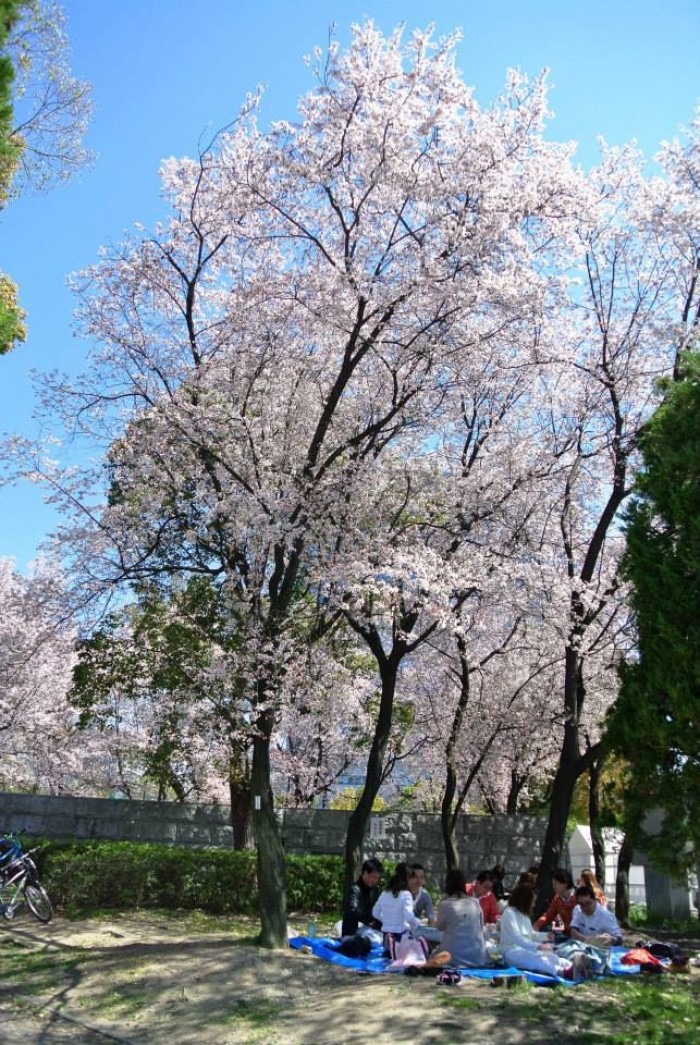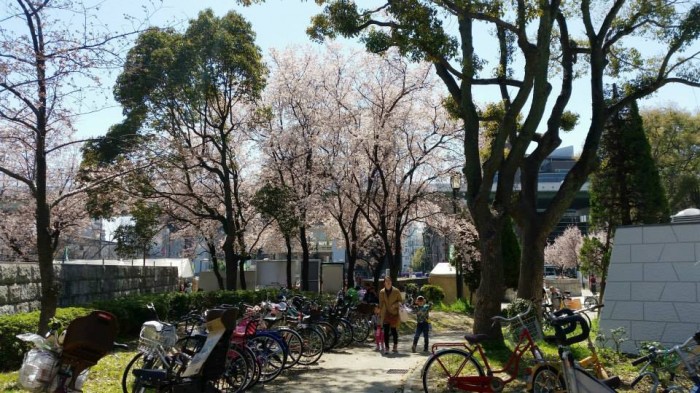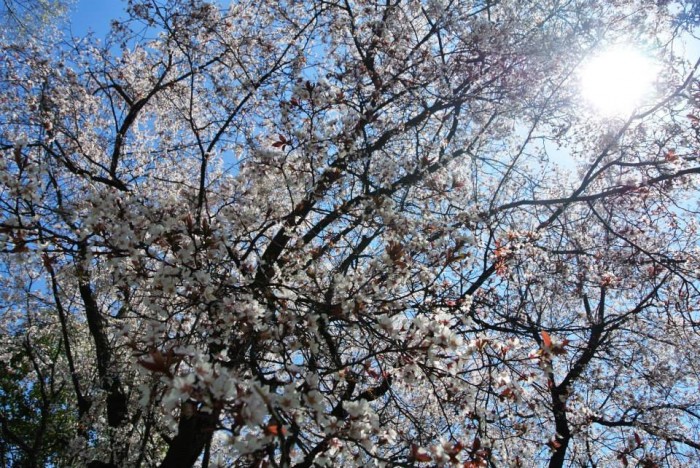 Being a huge park, Osaka Castle is a perfect spot not just to appreciate the cherry blossoms all around, but for picnics and meditation as well. Several people were doing other outdoor activities such as running, biking, while others focused on the arts such as painting or playing musical instruments.
Also read: You'll Regret Not Visiting This Sea of Blue Flowers in Japan this Spring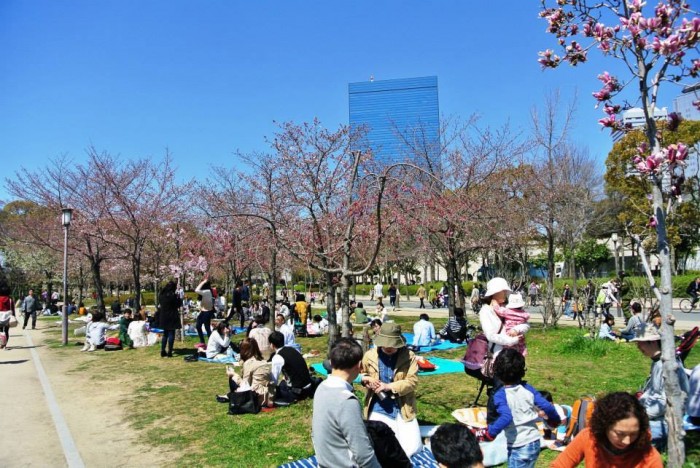 Perfect spot for having picnics when cherry blossoms are already in full bloom
Entrance here is free, except at the museum where cost is JPY 600 (~PHP 240 or USD 5). To get here, alight at Morinomiya Station of Subway Chuo Line.
2. Arashiyama
Arashiyama is about 30 minutes away from Kyoto city centre, just alight at Saga-Arashiyama station via JR line. It is most known for the bamboo forest, but apart from that, this place is worth the travel to see the old Kyoto. Some eating places look like old houses turned into restaurants, and walking through the streets of Arashiyama makes one feel that he has been transported back in time. If you want to really feel the old Japan vibes, go ahead and rent out a costume: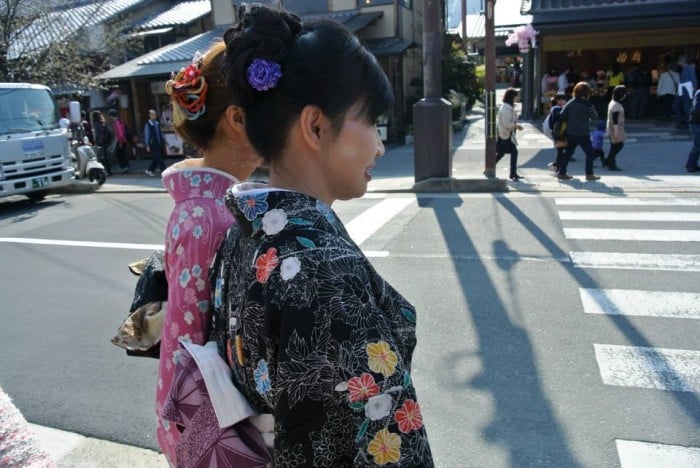 Bikes can also be rented, around JPY 500 (~PHP 200 or USD 4) for two hours, that's enough to roam the area, including the bamboo forest.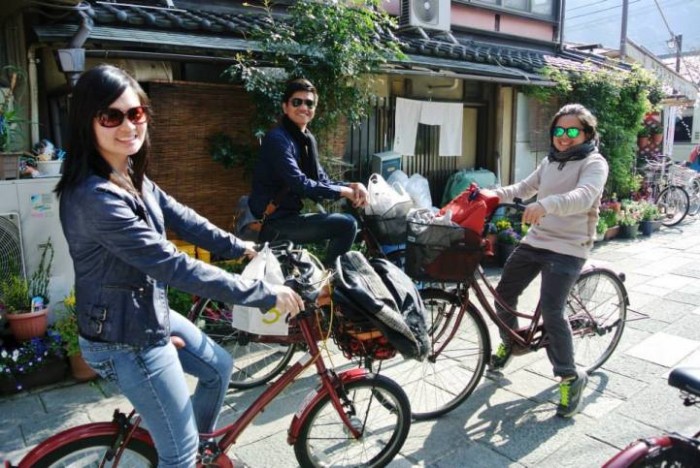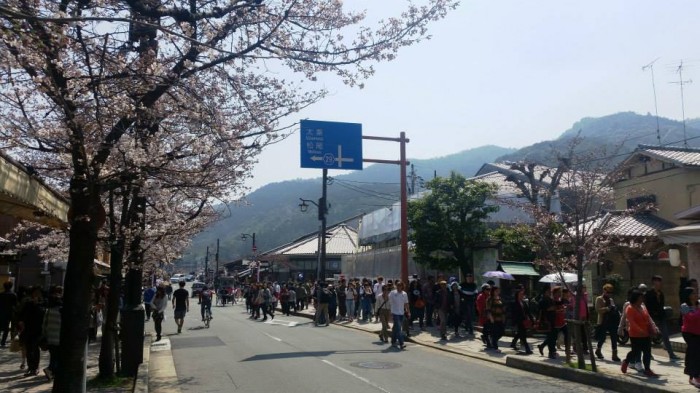 3. Gion
Gion is a famous geisha district, and this is where Zhang Ziyi's Memoirs of a Geisha was filmed. We went there to watch a cultural show at Gion Corner. Just a tip: grab the pamphlets at the airport, and show it to the reception to have 20% off on show tickets, since it's kind of pricey. As far as I can remember it's about PHP 1000 each, so the discount is really helpful. For me, the show was informative, but boring. You can skip this, and just read about tea ceremonies somewhere else. But the good part of going here is seeing the streets lined up with cherry blossoms, and they were in full bloom!
Most of that we saw were white cherry blossoms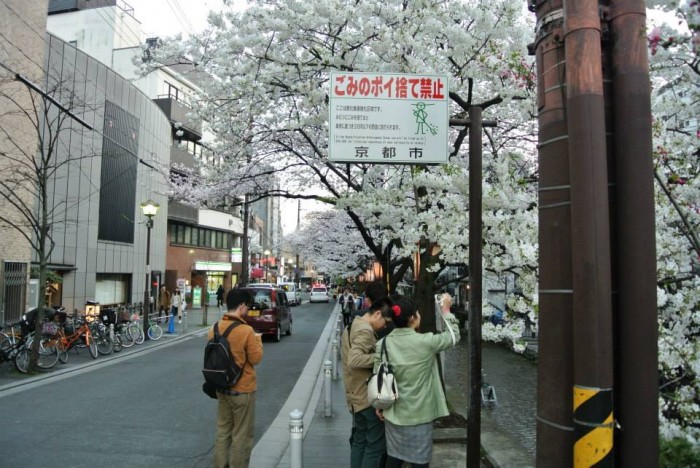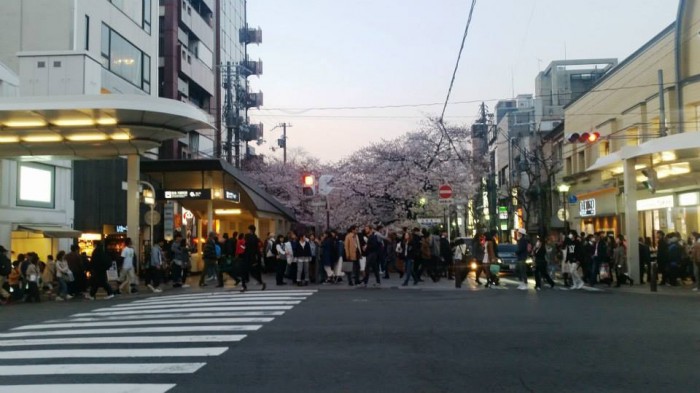 Yes, you can also rent costumes here
4. Toei Studio Park
If you're a fan of sentai, and if you want to know more about the evolution of Power Rangers, this is a must see. Plus, being a studio, there are a lot of photo-op worthy spots with sakura in full bloom.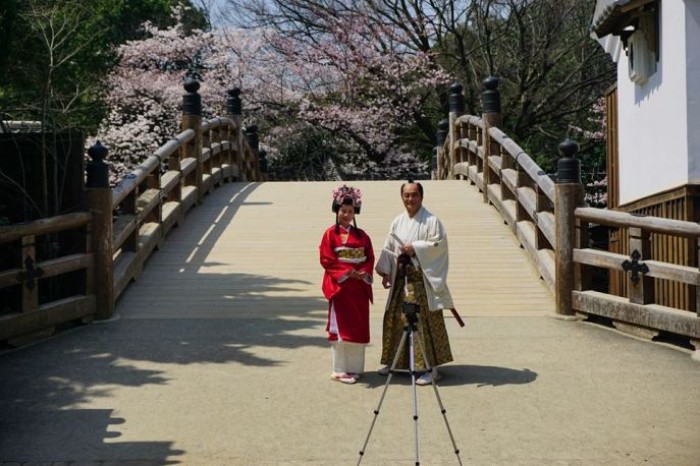 Sakura photo ops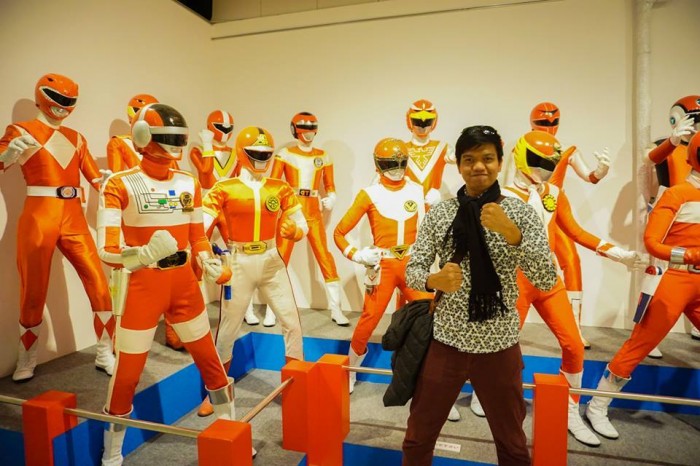 Super Sentai!
Nearest station is JR Uzumasa station. Entrance fee is JPY 2,200 (~PHP 880 or USD 18).
Other than marvelling at cherry blossoms, of course there's shopping, food trip and USJ. Apart from the places in this list, you can just go to a random park, (there are a lot!) and for sure you will see cherry blossoms, which are "selfie-worthy" or "emote-worthy". Here's one: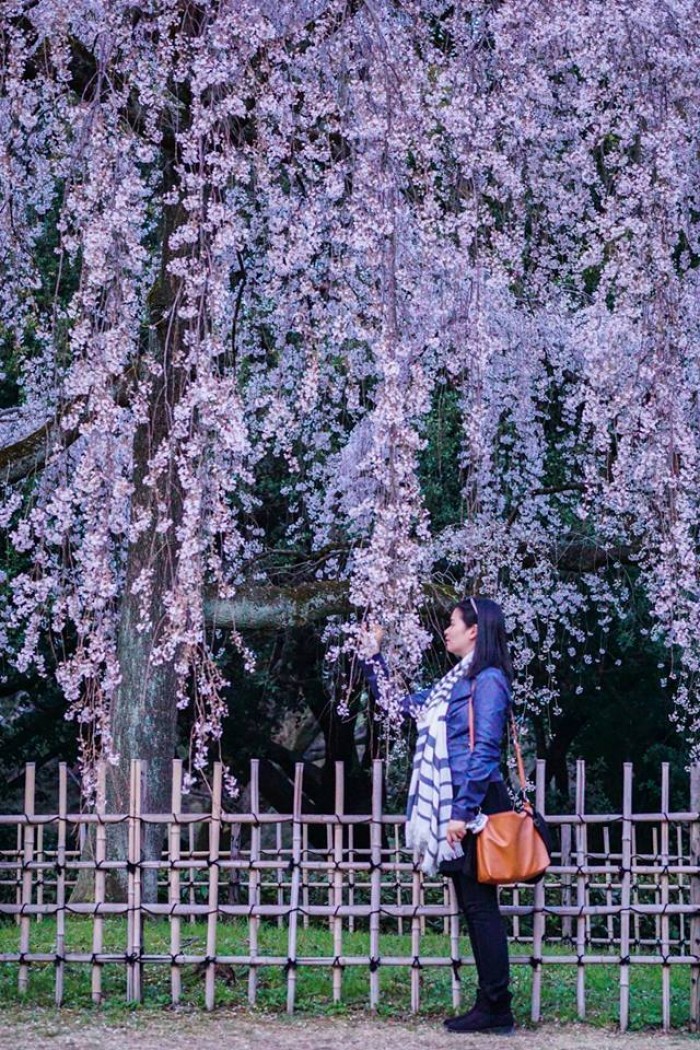 Tin and a century-old sakura tree at one of Kyoto's parks
Speaking of cost, for 7 days, including airfare, tax, accommodation, shopping, entrance fees, food, and transportation, around PHP 40-50K is enough. Seemingly expensive, but it was worth it. Our memories are the one which is priceless.
Airfare (Cebu Pacific) – PHP 16,500

Travel Tax – PHP 1,620

Pocket Money – bought USD 800 (~PHP 35,000 at that time, this includes PHP 10,000 for the hotel)
Timing is always essential when you want to see cherry blossoms in full bloom since they only last for a week at most. Now that I know what to expect, and when the best time is for seeing it, I am looking forward to another sakura experience next year.
Also read: 13 Reasons Why Travellers Keep Going Back to Japan