Looking for your next big adventure?
Well, why not go backpacking around Europe? After my one-month adventure, I can vouch that it'll be one of the best experiences of your life. Around Europe, there's a variety of culture, food and places to soak yourself in. Backpacking gives you the ease of travel, as well as less burden on your shoulders (literally!) as you wander freely around the continent. Even if your trip lasts a month like mine, you won't even feel like it's too long. 
So without further ado, ladies and gentlemen, let me present to you the tips and tricks for backpacking around Europe like a boss!
1. Use Ryanair for cheap flights within the continent
Ryanair is the airline to go to when you're searching for cheap flights within Europe. Take note that this airline doesn't show up on Skyscanner, as many flight search engines exclude budget airlines. Once, I took a flight from Pisa to Paris for the dirt cheap price of 27.50 Euros. Fair warning, though: the airports that they fly to are usually further from the city centre, so be sure to check how you're going to get to and from there. Well, for that price, I'm not complaining.
2. Check out Flixbus for cheap bus rides
If you're looking to go even cheaper, no problemo! Check out Flixbus. Rides can go as cheap as 10 Euros; and if you're thinking of travelling by bus most of the time, then you should most definitely buy the Interflix package from Flixbus where you can get five rides for the price of 99 Euros! Do read the T&Cs properly before purchasing, but other than those details, it's a pretty good deal. And to save a few dollars on accommodations, book overnight buses! 
3. Decide which SIM Card suits you best
You can choose to either get one while you're already in Europe, order one online before you fly from providers such as Go-Sim and Lyca Mobile, or simply make use of your local provider's data roaming deals! Alternatively, you can buy one for each country as you hop around, which may be cheaper if you're staying for a longer duration at each place. It's all about what's most convenient for you, or how much you want to save.
4. Plan your budget ahead
While plenty of European countries uses the Euro as their currency, there are those that do not, such as Czech Republic, Croatia, Hungary, Poland, the United Kingdom, and the Scandinavian region. Calculate a rough budget for each destination, so hopefully, you'll only have to visit the money changer once at each destination. This is especially so as most Asian currencies aren't as popular in this continent, save for the Chinese RMB and the Japanese Yen. Also, bring along an international credit card – it'll help plenty when it comes to booking things online or when you're running low on cash. It's even better if you have a card with no overseas withdrawal fee! 
5. Go to lesser-known yet beautiful destinations
Let's be real: travelling in Europe ain't cheap. London, Paris, Venice, Berlin… These are totally bucket list places, but if you went to all these locations for the entirety of your Europe trip, you'll probably be coming back home with a hole in your wallet. Instead, why not go to more unknown, yet as equally amazing places where you pay a much lower price for the same things? Here's a few places for inspiration: the country of Malta surrounded by the beautiful Mediterranean sea, the quaint and charming Istria peninsula in Croatia, the Beauty and the Beast-worthy French town of Lille, the well-preserved medieval town of Vilnius, Lithuania, and so much more! Also, Central European countries such as Hungary, Poland, and Slovenia are cheaper in general.
Instead, why not go to incredible off-the-beaten-path destinations where you pay a much lower price for the same things? Here are a few places for inspiration: the country of Malta surrounded by the beautiful Mediterranean sea, the quaint and charming Istria peninsula in Croatia, the Beauty and the Beast-worthy French town of Lille, the well-preserved medieval town of Vilnius, and so much more! Also, Central European countries such as Hungary, Poland, and Slovenia are cheaper in general.
6. Understand the realities of different seasons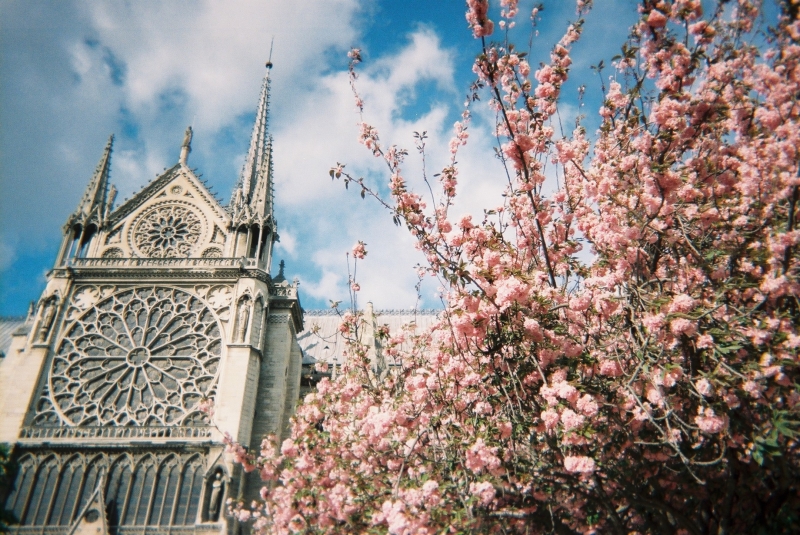 Sure, winter sounds like a magical time to visit, but it is highly impractical for travellers too. For one thing, winter clothes are bulky and they'll take up lots of space in your backpack. If you don't pack smart and pack light, you might end up feeling miserable. Be extra careful about this especially if you've never experienced winter before. On top of that, in winter, daylight is shorter plus your energy gets sapped up faster.  
If you ask me when's the best time for a backpacking trip around Europe, I'd say it's from spring to early summer. You can start from the south of Europe and work your way up towards summer so the temperature will be pretty comfortable! You can end your trip right before the height of the summer to avoid the sweltering heat and also the scammers that will appear in full force. That brings me to my next point… 
7. Watch out for scams and potential dangers
Always be on high alert for scammers. As beautiful as Europe is, it's also full of people looking to make a quick buck, along with other potential dangers. I would highly recommend getting a money belt, and multiple locks for your backpack. Also, do your research and read up about the numerous types of scams that you might encounter when travelling in different countries. You don't want to walk blindly into the lion's den. Remember that it's likely you stick out like a sore thumb and most people, including bad ones, know you're a tourist.
Another thing you could do is to make your bag extremely identifiable – tie a scarf around it, hang some keychains on it… anything as long as you can instantly recognise it in case it gets snatched. Lastly, never put anything in your pockets. It will be tedious to take out your belongings, yes, but you wouldn't believe the number of stories I've heard of people getting pickpocketed all around Europe.
8. Use Hostelworld to compare hostel prices and quality
In terms of accommodation, Hostelworld is every backpacker's go-to website when looking for cheap places to stay at. It allows you to find a place within your budget and read the reviews before booking. On top of that, there's easy cancellation available. With so many options at the tip of your fingers, you can be flexible and make last minute bookings. Thanks to this website, I could easily find quality hostels for around 20 Euros a night. Bonus: you get to meet people and make new friends from all around the world!
9. Instead of eating out, buy groceries and cook
No matter which part of the world you're at, buying food straight from the grocery store is probably one of the best ways to save on food. Besides, it's a great place to gain insights into a local's daily life and at the same time, you can check out the unique products they stock. Once, in Amsterdam, I spent a total of 22 Euros on three days' worth of meals! That's an average of 2.50 Euros per meal. While a nice meal in a restaurant every once in awhile is great, eating out for all three meals will definitely put a dent in your wallet. Therefore, when you're in search for a hostel, ensure that the one your pick has a kitchen so you can prep your own meals instead of eating out. 
10. Pack light
Don't go overboard when it comes to packing. Remember that as a backpacker, you should keep it light. Bring clothes that are versatile and easy to match, and only bring those that you're sure you will wear. You can always do your laundry along the way so fret not about not having enough clean clothes to wear. 
11. Keep a notebook to record phrases in various languages
While many Europeans have a pretty good command of English in general, it's also good to know the basics in the various languages. This is especially so when you're travelling to less touristy regions. It would also serve you well when Google Translate isn't working. Also, I'm sure that wherever you are, the locals would appreciate your attempt at trying to speak their country's language!
12. Make offline Google Maps your best friend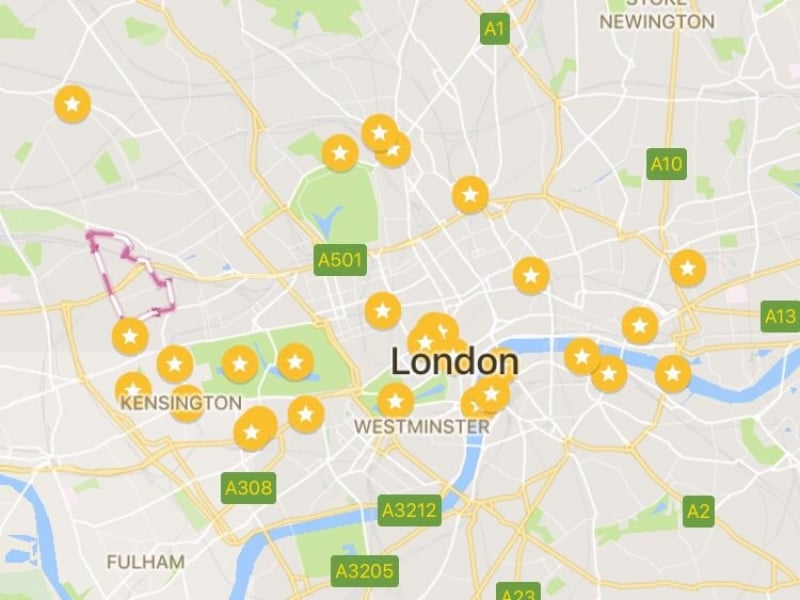 Although you may have a SIM card with data, it's best to make use of the WiFi available in your hostel to download an offline map of the city before you head out. Take some time to star the places you're planning to visit too, so you don't waste precious data finding locations. 
13. Bring an iPad if you have one
An iPad or a tablet is useful for researching about places and making bookings for flights and accommodations. It's also a great entertainment device to pass the time by watching movies, reading books or playing games, especially on long bus/train rides or when you're on a budget flight with no in-flight entertainment. Of course, I know the age-old adage of 'live in the moment', but sometimes… you just can't deny the call of technology. A bonus is that if you have an iPhone and happen to lose it, you can save yourself and find it via the Find My iPhone app!
14. Get a good backpack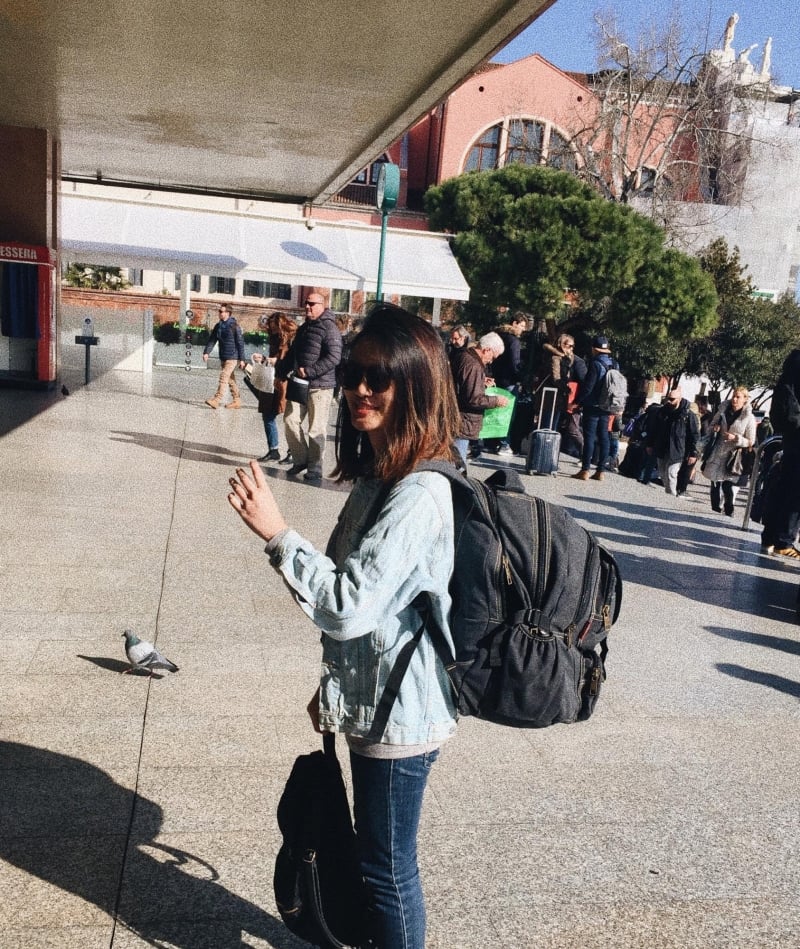 A backpack is not something you want to scrimp on. A cheap one will be subjected to quick wear and tear and will not provide proper support for your back. Once, I walked for about an hour in London with my ridiculously cheap backpack in an attempt to save extra dollars, and needless to say, I will never use it for backpacking again. When you purchase a backpack, think of it as an investment. 
15. Bring your sense of adventure and spontaneity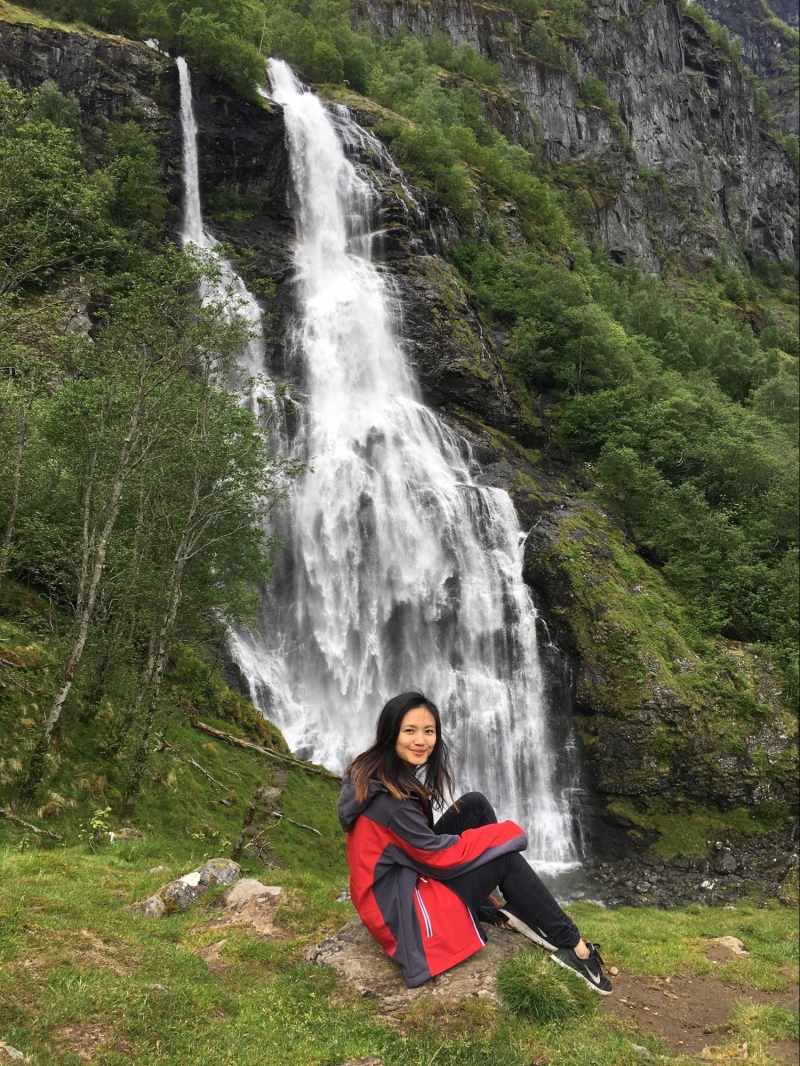 Times will get tough, especially if you're travelling solo. Travel mishaps happen all the time, and you just have to learn how to roll with it. Otherwise, you'd just find yourself getting more and more upset with each adversity that comes your way. Anyway, it's honestly a good learning opportunity – you learn to be more optimistic, to be able to let things go, to be more independent, to toughen up, and so much more. I've had my fair share of unpleasant experiences, but I wouldn't trade them for anything else.
So there you go – tips and tricks for backpacking around Europe like a boss! If you're planning on doing so soon, I wish you all the very best and hope that this article has helped you in some way or another.