Love is in the air this year. I can hear wedding bells ringing in the atmosphere and if I close my eyes, I can even feel the gust of wind as Cupid releases his arrow one by one.
One thing that bothers me is that nowadays, the term "honeymoon" is almost synonymous with "Maldives" Really, why is everybody going to Maldives for their honeymoon? Is it the only destination that couples can think of?
I know for sure that there is a multitude of amazing places within this region for a unique, unforgettable beach honeymoon with your significant other. So why not expand your choices and consider these often-overlooked destinations?
Phu Quoc, Vietnam
Honeymooners on an accessible island getaway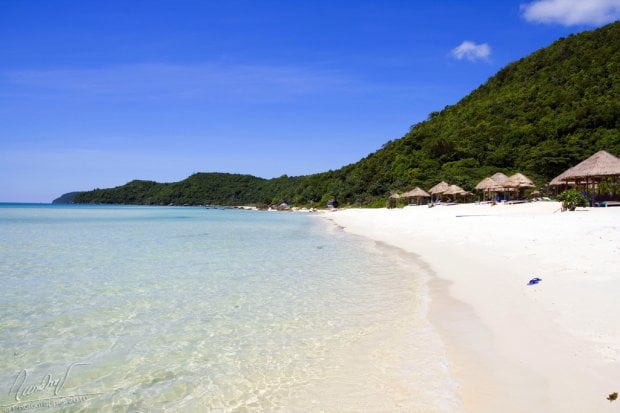 Image Credit: Dung Phan Tien
Phu Quoc is the perfect honeymoon destination for couples who would like to get away from the hustle and bustle of the city. I've been to Phu Quoc myself (yes, without a significant other) to experience this undeveloped, sleepy island and its idyllic beaches. There are plenty of beach resorts to pick from and many more luxury accommodations are currently in construction.
What can you do in Phu Quoc? Well, plenty. Explore the island and its hidden beaches on a motorbike, hike to gorgeous waterfalls, go island-hopping, or kayak a river. The best part about Phu Quoc? Fresh seafood available everywhere! My advice is to make your way to Phu Quoc now before it is overrun by tourists. Vietnam Airlines and Jetstar fly direct from Singapore to Phu Quoc.
Jeju Island, South Korea
Honeymooners on a romantic escapade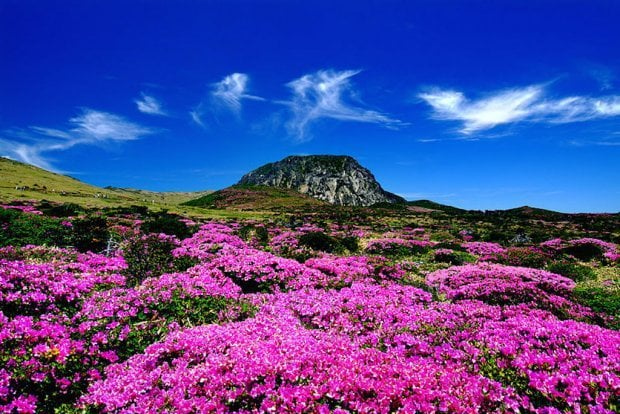 Image Credit: Wikimedia Commons
Jeju Island is a favourite destination among honeymooners and even Korean domestic travellers due to its astounding natural landscapes. You can hike up Halla-san, South Korea's highest peak, catch sunrises and sunsets over the ocean, view majestic waterfalls, ride horses, or just laze on the beaches. Honeymooners must also make a trip to Loveland, Jeju's erotic theme park.
Also Read: 13 Awesome Attractions in Jeju Island You Shouldn't Miss
Lombok, Indonesia
Honeymooners on a nature adventure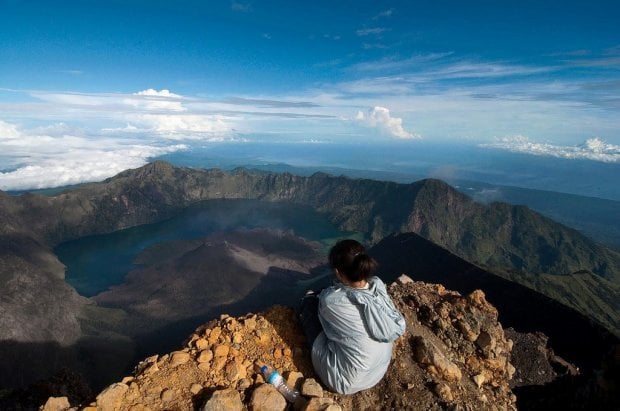 Image Credit: Trekking Rinjani
Lombok is often overshadowed by its sister island, Bali. Though close in proximity, Bali and Lombok are worlds apart. Lombok is untouched and serene, unlike Bali, which is undoubtedly one of the most popular island destinations in Indonesia.
In Lombok, you can find beautiful beaches, impressive waterfalls and friendly locals. It is the ideal spot for honeymooners who share the love for nature and adventure. Head for a hike and take in the views of lush forests and rice fields, or better yet – hike up Mount Rinjani! How's that for an unforgettable honeymoon?
Pulau Derawan, Indonesia
Honeymooners on a marine life excursion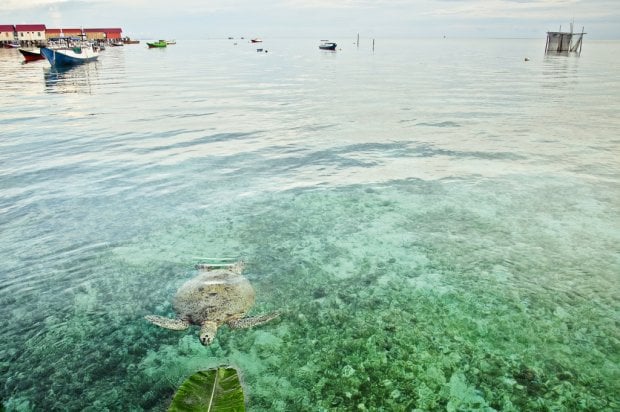 Image Credit: Gemma i Jere
If what you're looking for is a tropical paradise with pristine beaches, Pulau Derawan will be an appealing choice. Home to many unique marine species including manta rays and green turtles, Pulau Derawan is also a great spot to do some snorkelling and diving. In fact, you might even spot turtles wading about on the island's beaches if you are lucky. What more, the locals are chatty and unassuming.
Bacuit Archipelago, Philippines
Honeymooners on an exhilarating water experience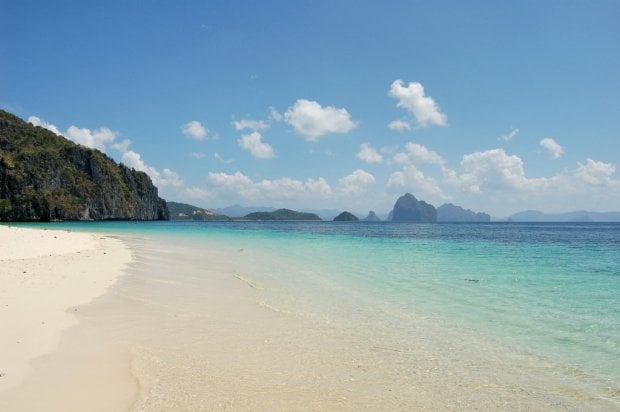 Image Credit: yougottadance
What is a beach honeymoon without some exhilarating water sports? The Bacuit Archipelago in the Philippines offers various activities such as diving, snorkeling, kayaking and cliff-diving. It is one of Philippines' geological wonders, dotted with magnificent cliffs and limestone rock formations. With karst cliffs, sinkholes and idyllic lagoons, the Bacuit Archipelago promises an adventurous honeymoon.
Sihanoukville, Cambodia
Honeymooners on a cultural immersion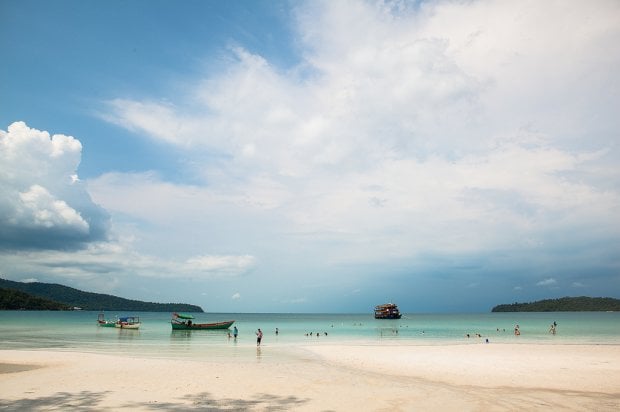 Image Credit: Miguel
Sihanoukville is a seaside town in Cambodia, renowned for its golden sand beaches and laid-back atmosphere. Aside from discovering the many beaches such as Otres Beach, Serendipity Beach and Ochheuteal Beach, honeymooners can also get a taste of the Cambodian culture in Sihanoukville. Enrol in a cookery school to learn the fine art of preparing the perfect beef lok lak or fish amok, or take a motorcycle tour across Cambodia. You can also make your honeymoon extra meaningful by volunteering your services with Cambodian Children's Painting Project, an NGO based in Sihanoukville which helps impoverished children.
Andaman Islands, India
Honeymooners on the ultimate wilderness adventure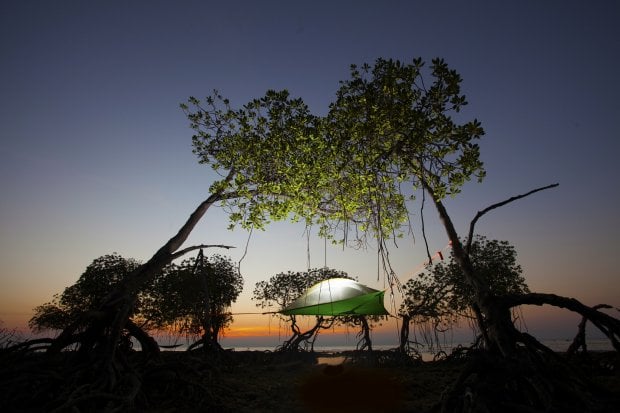 Image Credit: Risto Kuulasmaa
For the ultimate beach honeymoon adventure, journey to India's Andaman Islands in the Bay of Bengal, approximately 800 kilometres northwest of Phuket, Thailand. Out of over 300 islands, only a dozen or so islands are open to tourists. Just a warning: this will not be a luxury honeymoon trip, but it sure will be a magical escape. Be prepared to find yourself in a world of remote seclusion, blazing sunsets and magnificent beaches with crystal clear waters.
There are flights from various cities in India to the Port Blair, from where you can take a ferry to your desired destination. The more developed islands that you can visit out of the lot are Havelock, Little Andaman or Neil Island. Accommodation ranges from "hotels" which are really brick huts to chicken huts and hammocks. Take your pick!
Hikkaduwa, Sri Lanka
Honeymooners on a fun-under-the-sun getaway

Image Credit: Amila Tennakoon
Hikkaduwa is a seaside town along the southern coast of Sri Lanka, and many travellers flock here for its heavenly beaches and awesome nightlife. Hikkaduwa is also a famous destination for board-surfing and diving. Impressive coral reefs can be found just offshore, and wrecks and swim-through caves are of abundance in the vicinity. Honeymooners up for diving, beach-bumming or surfing in the day and partying at night is guaranteed to have a good time.
Also, if your honeymoon dates coincide with the annual Hikkaduwa Beach Fest that happens around July/August, then be prepared for beach parties with international DJs and diverse crowds.
Tioman Island, Malaysia
Honeymooners on a quick honeymoon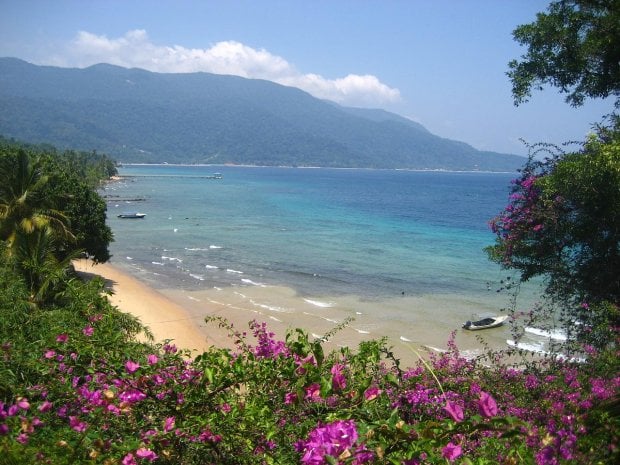 Image Credit: Ruairí
It is quite often that I hear of couples who do not have the time to go for their honeymoons. After their weddings, the head straight back their working life with promise of a nice vacation in future. Here's something to consider: head for a quick honeymoon in Tioman Island! Your friends might frown on the destination which lacks in novelty, but who cares? Pick the fanciest resort and hop on the ferry!
Tioman is beautiful, with its crystal-clear streams, dazzling white-sand beaches and lush jungles. If you and your partner are into scuba diving, then spend your days out in the sea discovering coral reefs and tropical fishes.
Also Read: 8 Obscure Islands in Malaysia for an Exotic Beach Vacation
Yunokawa, Japan
Honeymooners on an Onsen affair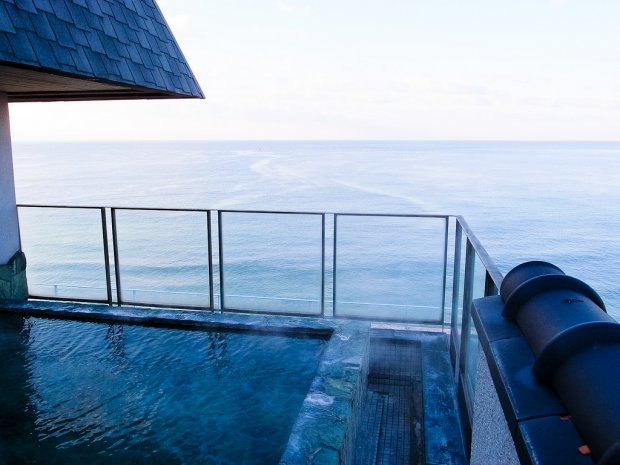 Image Credit: rc!
Yunokawa is a hot spring district located in Hakodate, the largest city in southern Hokkaido. If you're an Onsen fan, then Yunokawa is really the place to be. Most of the open-air hot springs face the shore, and honeymooners can have a romantic soak while staring out to the sea. Take a pick from the many luxurious retreats in the Yunokawa Resort area, and set off for a romantic, rejuvenating getaway.
Also Read: 10 Untouched Islands in Thailand for the Best Beach Escapes