Here's a fun fact: Kobe beef isn't exactly from Kobe. It actually comes from an island south-west of Kobe called Awaji. To be more precise, around 70% of Kobe beef is cultivated on Awaji and then shipped off as the well-known meat. A large portion of the land in Awaji, which is roughly the size of Singapore, is used for cultivation and grazing, and Awaji is well-known not only for its high-quality beef but also its onions.
I first heard about Awaji Island when I was in Osaka. The manager of the hostel I resided at was born in Awaji and she organised annual trips to the island. I became curious, and when an online search revealed that it was possible to view fireflies there, I decided that I needed to make a visit. So I took a train from Osaka to Kobe, and then hopped on a coach at Sannomiya Bus Terminal. The bus ride took me across the Akashi-Kaikyo Bridge, the world's longest suspension bridge, which leads to the island.
I would later learn that it would have been better to drive into the island because although the island is small, it isn't well connected by public transport. Another option is to bring a bicycle along; the scenic views around the island has made it quite a popular destination for avid cyclists.
Westin Awaji Island Resort & Yumebutai Hyakudanen
My first stop, as well as that of the coach's, was the Westin Awaji Island Resort. This rather expensive-looking hotel boasts soccer jerseys signed by David Beckham. The room that Beckham allegedly stayed in during the FIFA World Cup in 2002 is often requested by guests.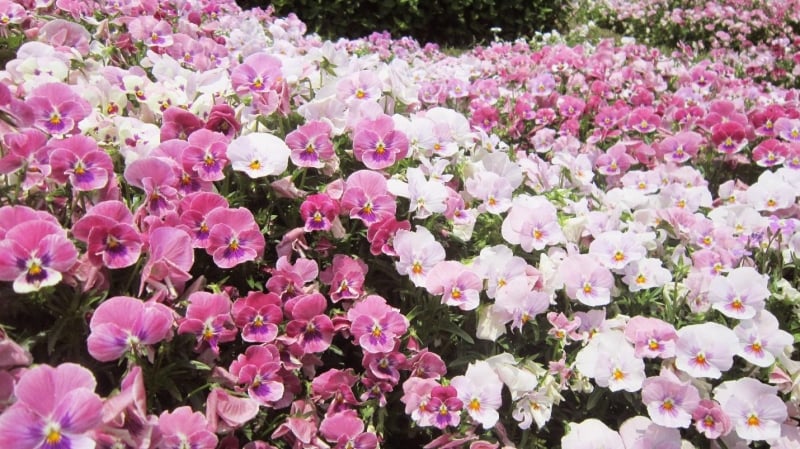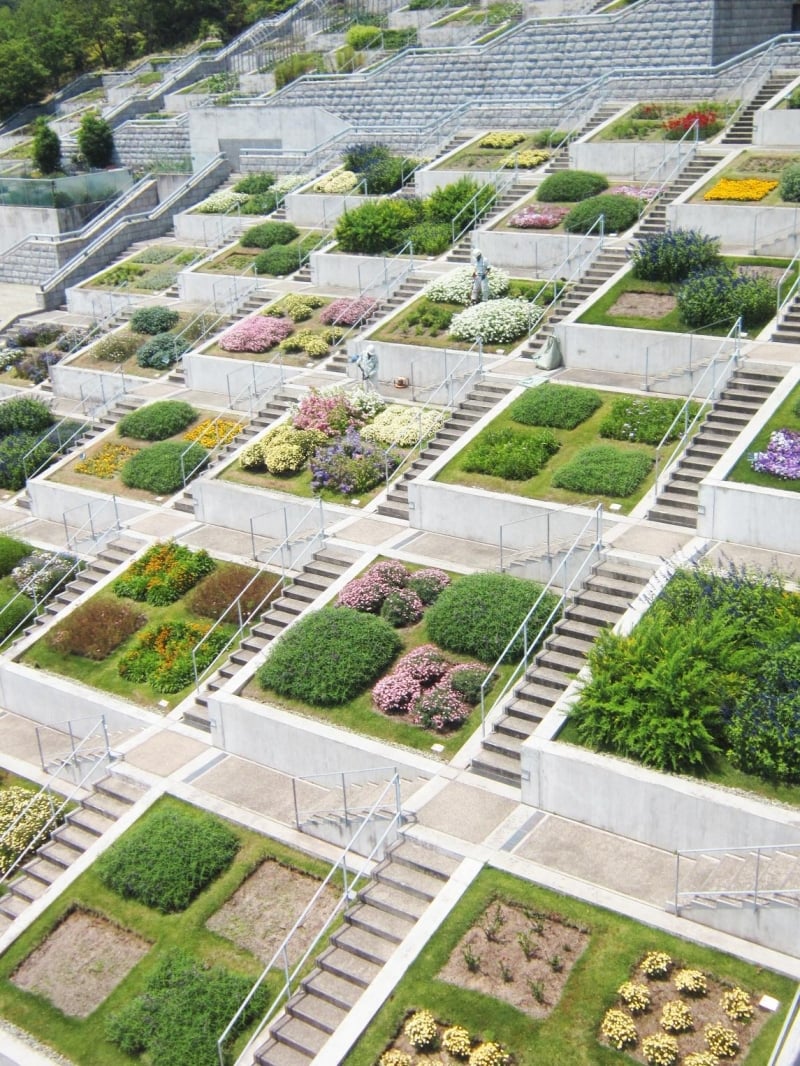 The hotel was priced out of my budget range, but I took the opportunity to walk through the back of the hotel to my first destination: Hyakudanen, also known as the "100 Stepped Garden".
Housing a wide variety of flora, the Hyakudanen was a pretty sight to behold and would be a definite treat for those who love flowers. Built into the side of a hill, the garden is made up of 100 terraces (which is where the garden gets its name from) on which colourful flowering plants can be viewed both up close and from above.
It was early summer when I made my visit, so the sun was blazing down as I walked through the flowers and up the terraces. At the peak, Osaka Bay, Akashi-Kaikyo Bridge and Kobe can be seen in the distance.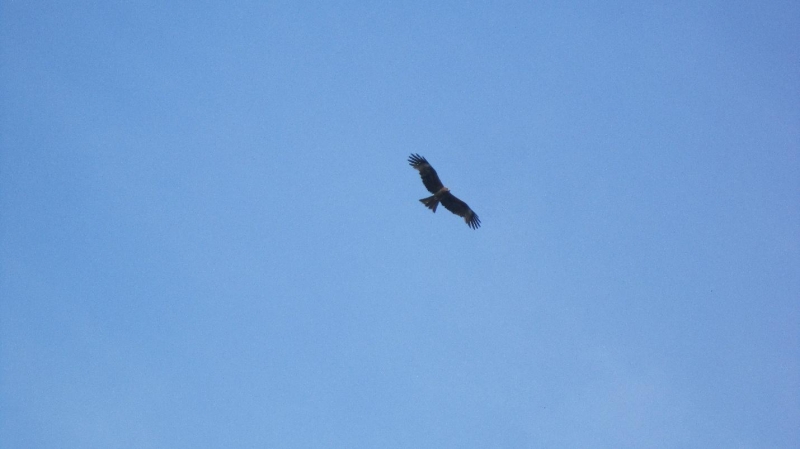 There was a cast of hawks flying overhead, and it seemed that Awaji has quite a number of them, especially near the sea. I had a fun time trying to snap photos of them (the bright sun helped in getting an easy focus), before heading down the lift and back to the bus stop.
Higashiura Bus Station: Cat Art Museum, Pottery Studio & Ura Seaside Park
As previously mentioned, Awaji Island is not well-connected by public transport so buses are far and few in between. Having managed to grab a weekend bus, I alighted in the middle of a housing estate. An online search told me that a bus terminal was up ahead but since I had no idea when the next bus would be coming, I decided to walk. After a few minutes of walking, I came across a rather peculiar sign: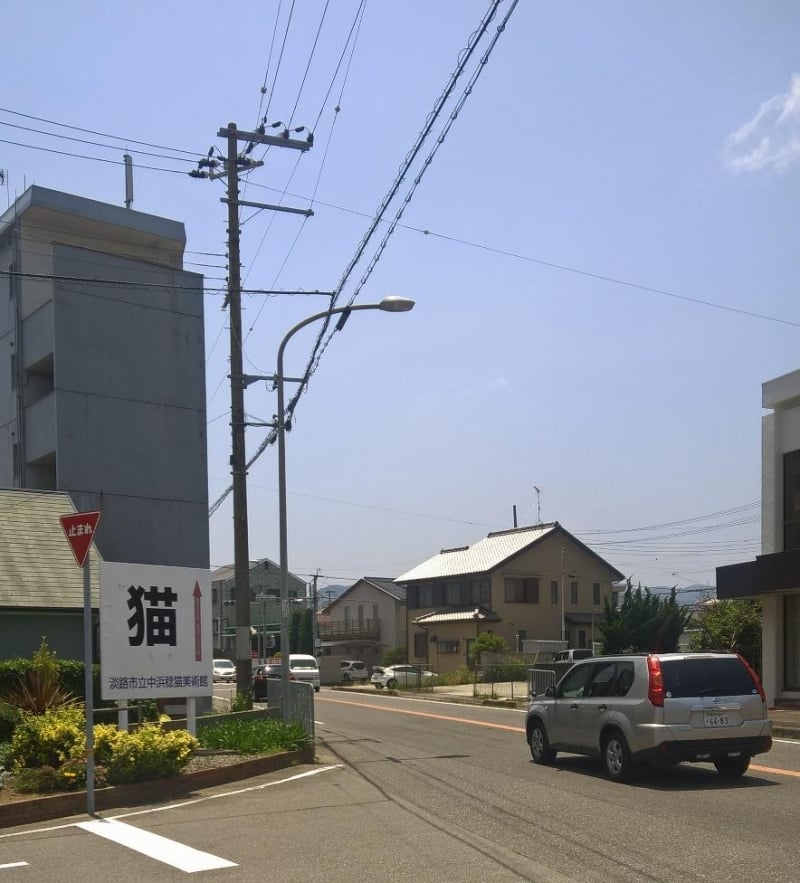 Apparently, there was a cat museum at the bus terminal ahead. I decided to give it a look.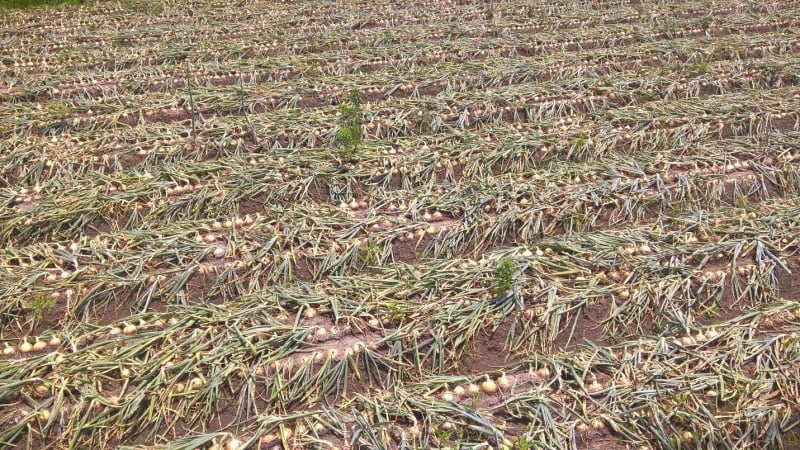 After passing by fields of onions ready for harvest, I arrived at my destination. There was a farmer's market and a row of shops selling local delicacies and specialties, so I grabbed a couple of onion soup sachets and other snacks before heading towards the bus station.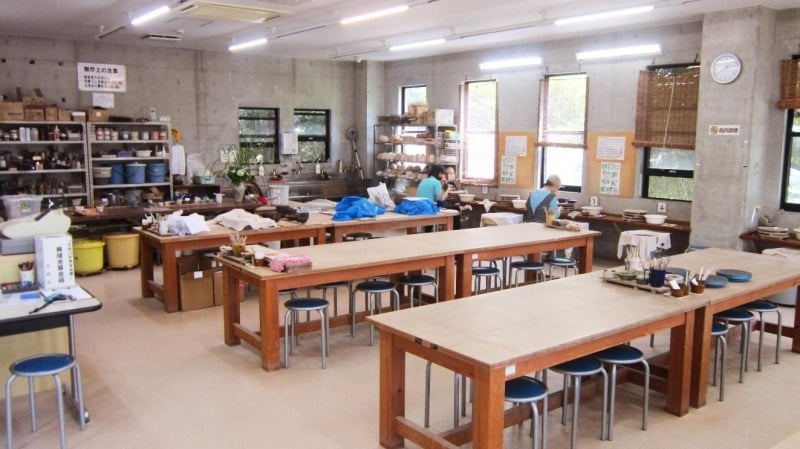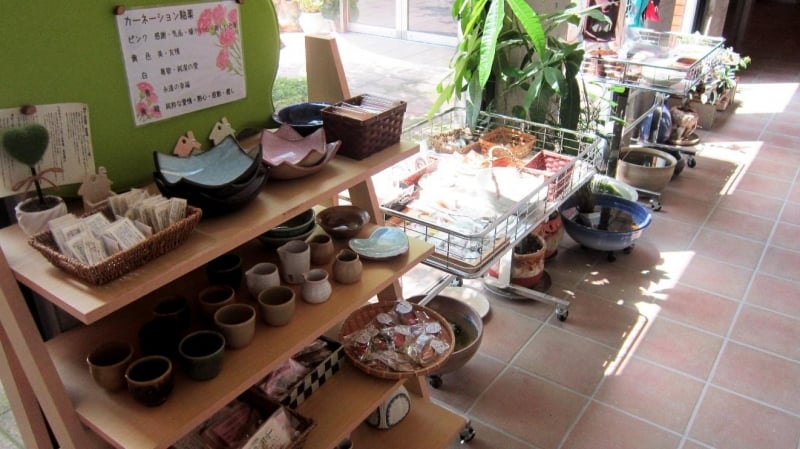 As it turns out, the "cat museum" was in fact a museum of cat paintings with a ceramic studio beside it. Having an interest in ceramics myself, I paid the studio a visit and had a nice short chat with the owner and the students, who were residents of Awaji, before looking around. It seemed possible to make something and have it shipped to you later on. They also had some works for sale which would serve well as souvenirs. 
I made my way to the Cat Art Museum next door which houses the works of artist Nakahama Minoru. It is a place that cat and art lovers would love. Unfortunately, I did not go in because of my budget.
Instead, I carried on walking to the nearby Ura Seaside Park and enjoyed the sea breeze and waves along the narrow strip of beach. Since it was already lunchtime, I bought a takeaway bento just outside the bus terminal from a restaurant called Ura-Shokudo. I then headed to the bus station to dig in. When the bus to Sumoto arrived, I hopped on.
Sumoto Port & Beach
After a short ride, the bus arrived at Sumoto, which to my surprise was a port town. I headed in the direction of Mt. Mikuma where the silhouette of Sumoto Castle could be seen against the late afternoon sun. Along the way, I passed by Sumoto Port which had some interesting streetlamps and a view of the sea.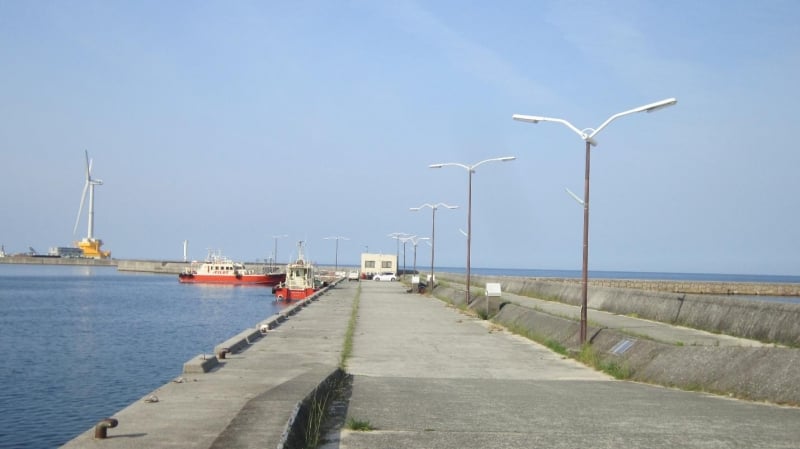 Walking further down the path, I arrived at Sumoto Beach where beach-goers were playing games or having a leisurely stroll on the sand. This beach was much nicer than the one at Higashiura. Being enclosed by the sea on one side and a garden of pine trees on the other, it offered ample space for a nice picnic under fine sand and lots of shade.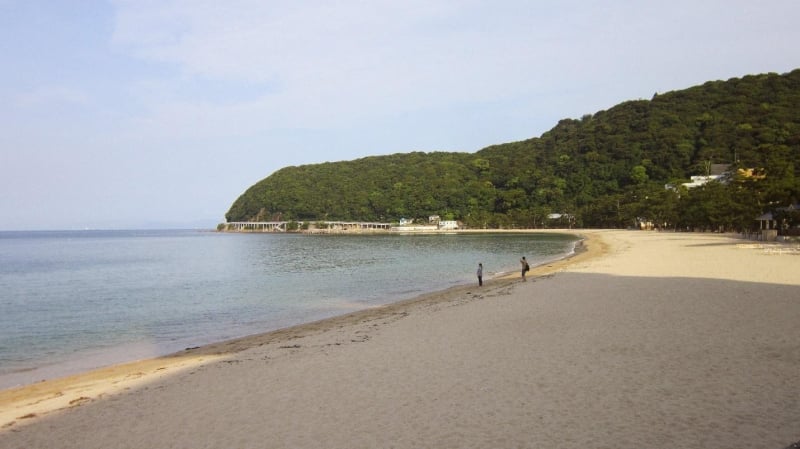 I tried looking for seashells to pick but spotted a few beached jellyfish instead. The hills were much closer now and I could make out the details of the castle. I decided that I should make my way there before it got too late.
Mt. Mikuma & Sumoto Castle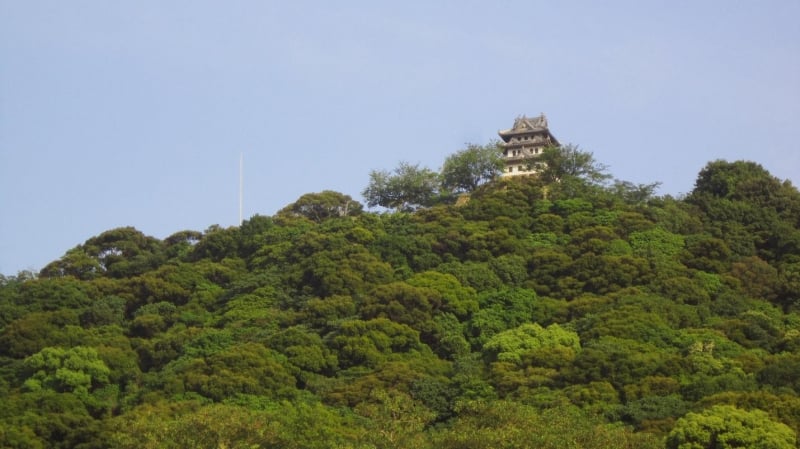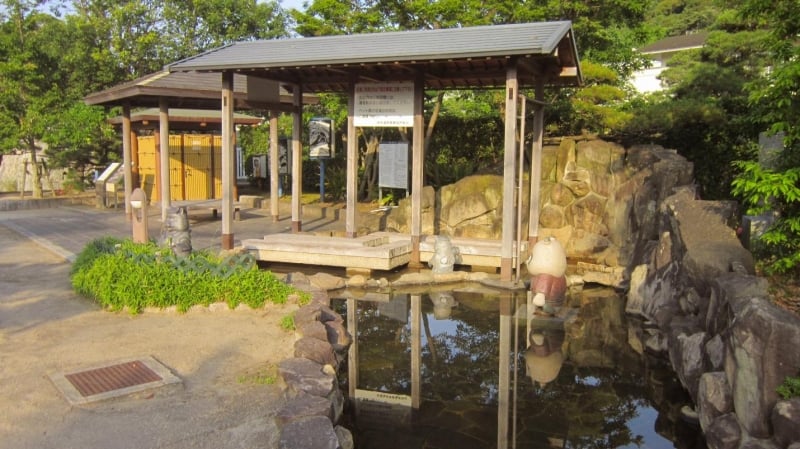 The foot of the hill was a short walk away. Enroute, I came across the Sumoto Onsen Footbath where travellers can soak their tired feet.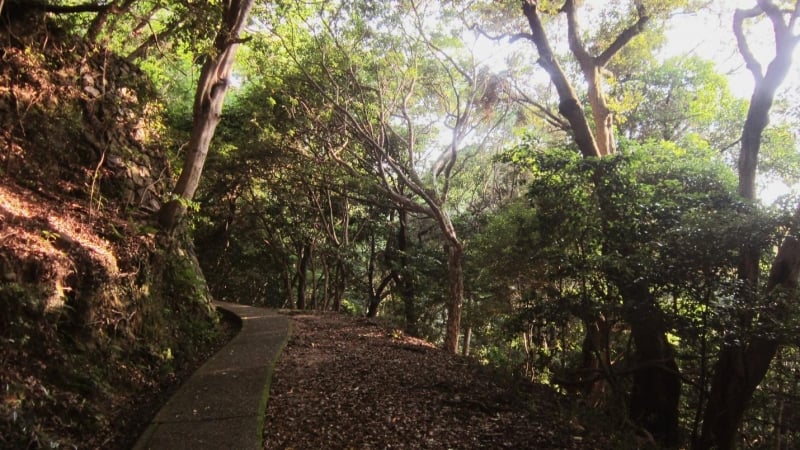 I was greeted by a forested area where the climb to the castle began. It wasn't after a few steps into the climb that I realised that getting to the castle was more of a challenge than I thought. The path was steep, and against the humid summer heat, I soon broke out in sweat. But being surrounding by nature was a nice change from the cityscape. After a ten-minute climb, I reached the top to find the castle and a small provision shop whose owner was playing miniature golf.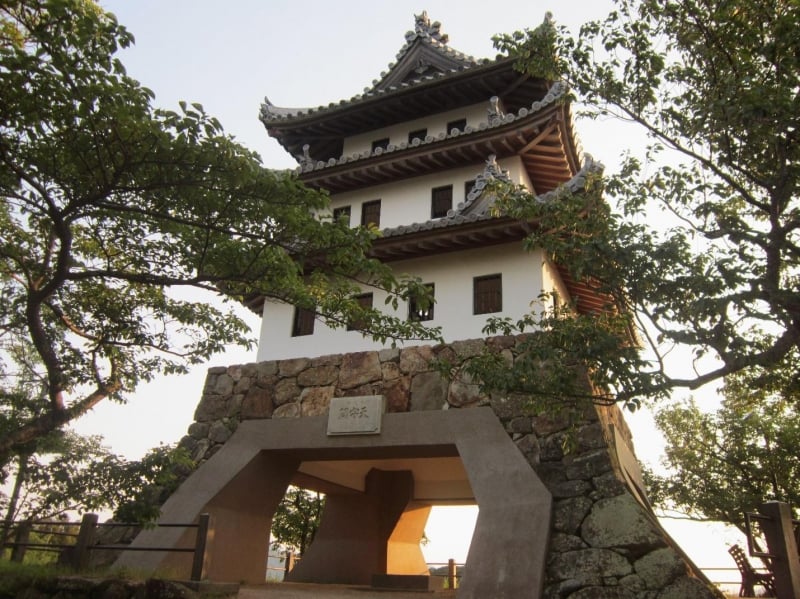 The castle seemed less of a castle and more of an outpost, being drastically smaller in size than its more famous siblings in other parts of Japan such as Osaka and Himeji. While I was unable to get inside it, I could glimpse into the interior of the castle from below.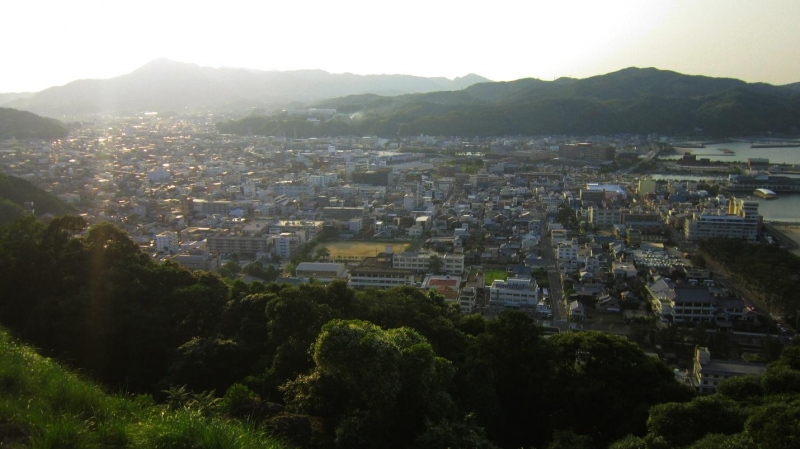 A pathway beside the castle provides a scenic view of the city and harbour below. Against the bright sunset, it was a sight to behold.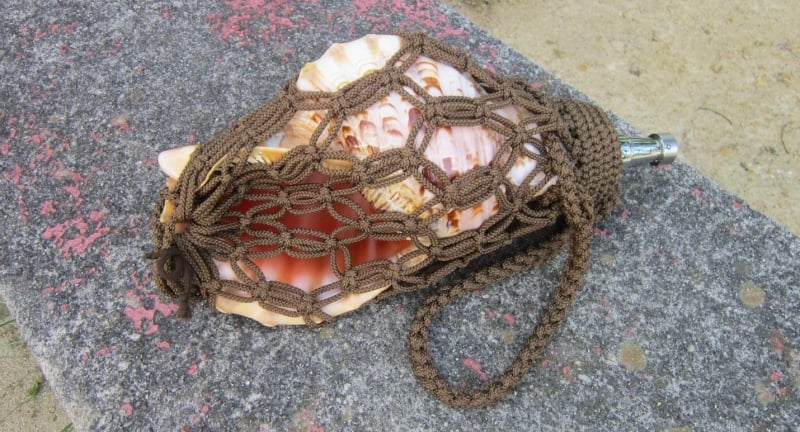 I followed the sound of a horn. When I got closer, I realised that it came from a man wielding a giant conch shell. I found out that the conch shell was from Naha, all the way down in Okinawa.
Fireflies
Following my journey to Sumoto Castle, I headed back to Sumoto to check into my accommodation for the night. I asked my Airbnb hosts about opportunities to view fireflies, and they told me that finding a location would be hard since I was travelling by buses and on foot. However, after I unpacked my belongings in my room, they called me down to tell me that they might be able to bring me to a possible site to view the iconic bugs.
After dinner, we got into their car and drove a distance to a park well-shrouded in darkness. Although I didn't really know where we were, the roar of a waterfall led me to believe that they had brought me to Ayuya Falls, the only waterfall on the island. We caught sight of our first bugs immediately after getting out from the vehicle. The soft pulsing neon-yellow glows on some nearby branches were a mesmerizing sight that only nature could offer.
In the midst of the darkness and the loud roar of the unseen waterfall, the light that led the way came not only from our torches but also the pulsing fireflies. I tried to capture the scene on my digital camera but it was unable to catch anything except a few stray glows. With the aid of torches, I managed to get a bug on camera before we headed back home. I later learnt that despite being residents of Awaji, this was my hosts' first time seeing fireflies as well.
The end of my trip
The next morning, I had breakfast with my host family. As I was enjoying the curry pan I brought along, my hosts offered me some milk. "Awaji is famous for their cows," they told me. It was from them that I learnt about Awaji's production of Kobe beef. As I thanked them for the milk and their insights, I felt a tinge of regret as I did not try an Awaji beef burger. Had I known earlier, I could have visited a burger joint (there is one near Hanasajiki Garden). I would also have tried out some fried onions. But alas, my time in Awaji was up. After the meal, my host drove me to the bus terminal for my ride back to Kobe.
Other attractions on Awaji Island
Due to my lack of transport and time, I was not able to visit some attractions that Awaji Island had to offer. These are the places that I missed out on:
Flower fields
If you haven't had enough of flowers after visiting Yumebutai, Awaji Island has several venues that offer scenic views all year round. Some places to consider are England Hill and Hanasajiki Garden. Do visit the official Awaji Island tourism guide website to discover more of such places.
Naruto Vortex
An iconic tourist attraction, the Naruto vortex is located at the base of Awaji Island, just below the Onaruto Bridge that connects it with Shikoku. The swells, which are caused by the movement of water coming in from the Kii Channel at two different points, are the largest in the world. The vortex can be seen through special viewing galleries and also on ferry rides departing from Awaji Island and Shikoku.
Awajishima Monkey Centre
With around 300 monkeys roaming freely, Awajishima Monkey Centre is where visitors can get up close to snap a photo or feed them. If you are a fan of monkeys, this is a place to check out.
Make a trip to Awaji Island!
Awaji Island is definitely filled with beautiful places to visit and fun things to do. If you're planning to visit Kobe, squeeze in a trip to Awaji Island. Just come with a car or bicycle for your own convenience! For more information about the island, do visit the official Awaji tourism website.