If you're reading this article, then you must love two things: Disney and cheese. We may all be stuck in the house during the lockdown, but that doesn't mean we can't make this experience more bearable by enjoying the things we love. And Disney's all in with this because they've just dropped their beloved, drool-inducing Grilled Three-Cheese Sandwich recipe!
You'll typically find this cheesy goodness at Woody's Lunch Box in Disney's Hollywood Studios. However, all Disney Parks are closed due to the coronavirus pandemic, so there's no better time to reminisce all your good memories with Disney and pretend you're at the happiest place on earth as you savour each morsel of their gooey cheesy recipe. 
Do you know what makes us drool over this grilled sandwich? It consists of three cheese ingredients: provolone, cheddar, and a cream cheese spread!
Here's the breakdown of the recipe and instructions:
Basic ingredients: 
8 slices of artisan bread

8 cheddar cheese slices

8 provolone slices
*Serves four people.
Ingredients for the cream cheese spread: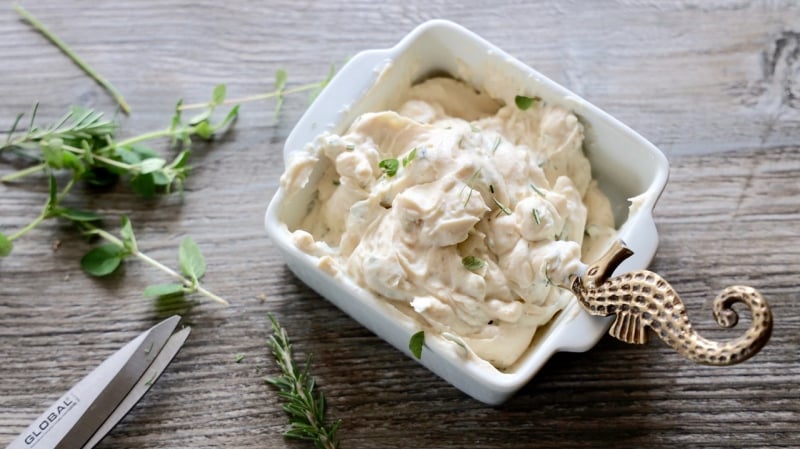 1/2 cup of cream cheese

1/2 cup of shredded cheddar or Double Gloucester cheese

2 tablespoons of heavy cream

1/4 teaspoon of coarse salt
Ingredients for the garlic spread:
1 cup of mayonnaise

1 ½ teaspoon of minced garlic

1/2 teaspoon of coarse salt
Instructions for the cream cheese spread:
1. In a food processor, mix the cream cheese, cheddar or Double Gloucester, heavy cream, and salt. Blend until smooth then set aside.
Instructions for the garlic spread:
1. In a small bowl, combine the mayonnaise, garlic, and salt. Stir until everything is blended then set aside.
Instructions for the sandwich: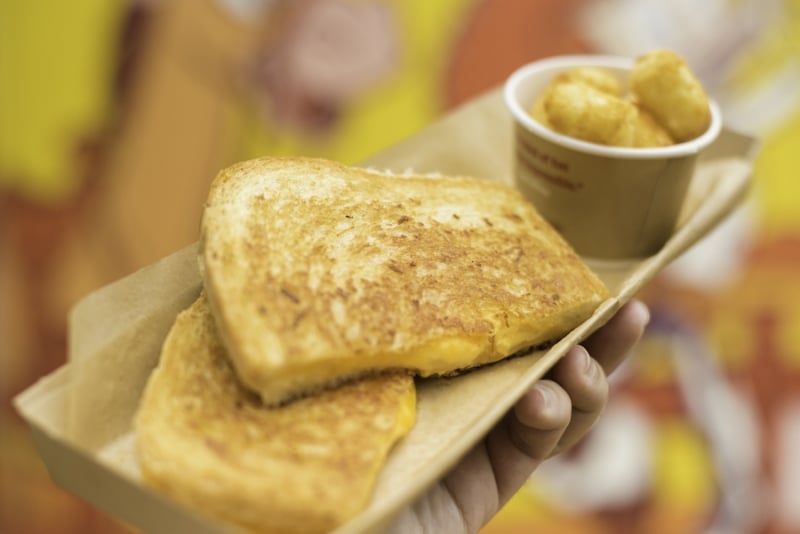 1. On a large cutting board or parchment paper, lay out the artisan bread slices.
2. On four bread slices, place two slices of cheddar, then place two slices of provolone on the remaining bread slices.
3. Spread the cream cheese equally and gently on the slices of provolone.
4. Press the cheddar and provolone side together.
5. Heat your skillet over medium for five minutes until it's hot.
6. Sweep the garlic spread on both sides of the sandwiches.
7. Finally, grill the sandwiches for two minutes on each side until the cheese is melted and the bread is golden brown. Easy, right?!
Just reading through the process of making Disney's Grilled Three-Cheese Sandwich is making our stomachs growl! We'd have to give a shout-out to the Disney Parks Blog for sharing their secret to such an appetising recipe during a tough time like this.
Now brb, we're volunteering as our house's grocery run tribute to buy all these ingredients at the grocery store!
---
Facebook image credit: Disney Parks Blog | Official Website.