As we wind down from another year of travel, us folks here at CoupleTripping have decided to feature our top 5 Romantic Couples Getaways in Southeast Asia.
So without further ado, let's start the countdown!
5. Phuket, Thailand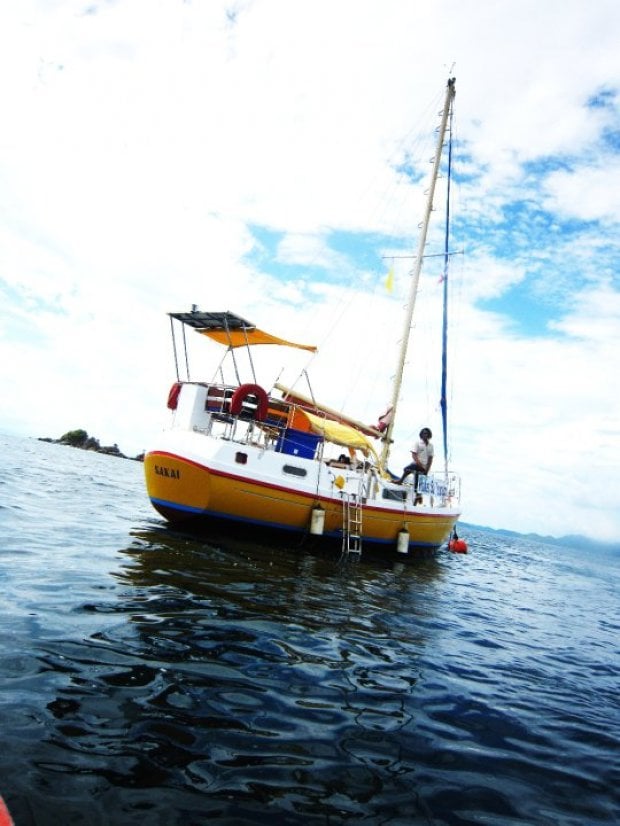 [fzPriceBlock]hkt[/fzPriceBlock]
We shall start off the countdown with an oldie but a goodie. Phuket has been a favourite beach haunt for couples for a while now, especially with budget airlines that allow you to hop over to Phuket with a return ticket under SGD 200. Phuket is beautiful, and it has plenty of unspoilt beaches, cheap and fresh seafood as well as friendly people who are always smiling and greeting you with "sawadeekup!". It is certainly no surprise that Phuket comes in at #5.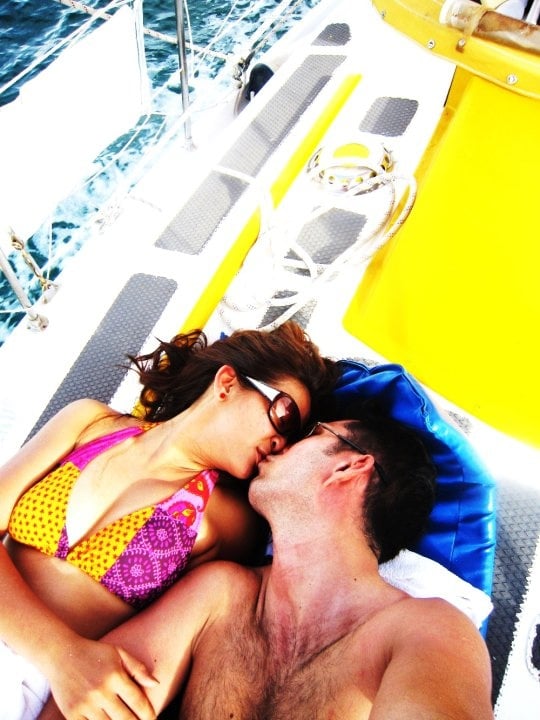 Here is our insider travel tip for you: set aside a full day for the Phuket Sail Tour with Captain Mark on his Sakai. The number of people on a simgle tour is capped to less than ten, so you will get Mark's personal touch during the sail. It will be nothing like a trip on those huge boats where you are just one out of a hundred tourists. Mark makes the effort to bring you where the crowds don't go so you will have the private paradise tour you've been dreaming about, and on your own sailboat no less. It may seem a bit pricey if you consider that the price is inclusive of food and drinks, it's well worth the value if not more!
I arranged the trip as a birthday surprise for Tasha and we had a thoroughly wonderful day out. We are definitely booking this sail tour again the next time we head over!
4. Hoi An, Vietnam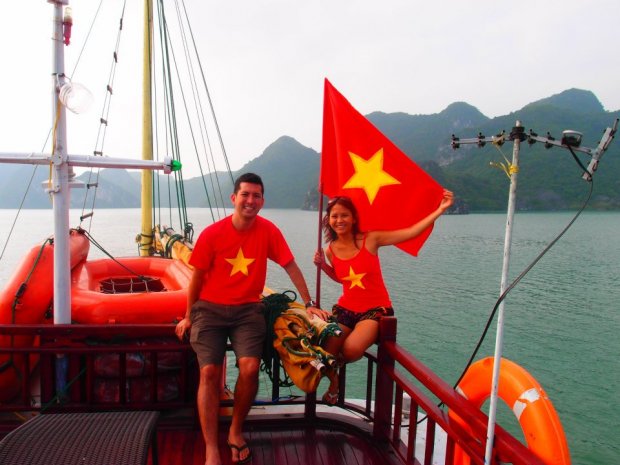 [fzPriceBlock]dad[/fzPriceBlock]
Oh, the mystique of Vietnam. While many head to the well-known cities of Ho Chi Minh and Hanoi, we recommend flying into Danang instead. From Danang, it's a hop and skip to Hoi An (you can head to imperial capital Hue in the other direction too). Hoi An has a charming little Old Town with an area that allows only bicycles on the road. It's great to be able to cycle around and stop for sightseeing or for coffee. The best form of travelling, we say!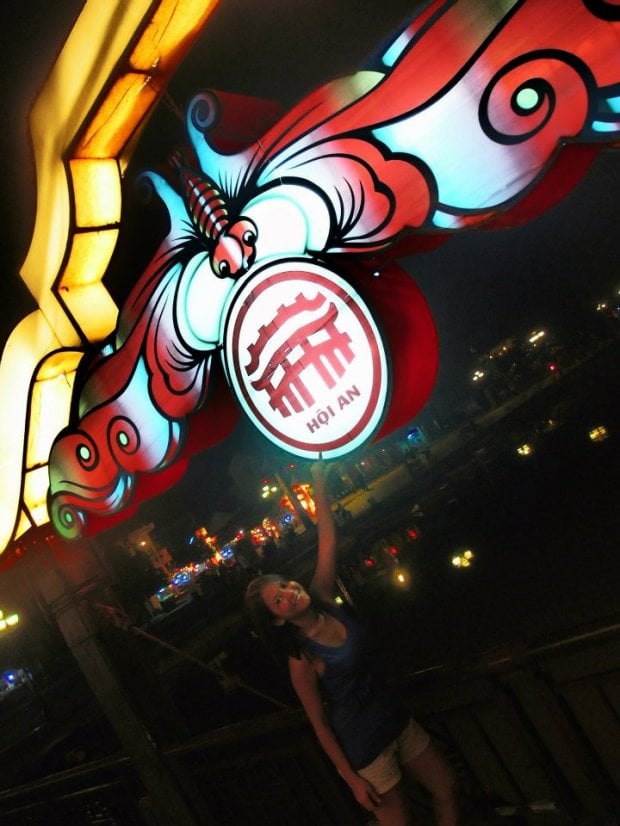 Hoi An is well-known as "tailor town" for good reason – there are hundreds, if not thousands, of tailor shops lining the quaint streets selling value-for-money clothes! If you don't want a Hoi An original, bring along your favourite Zara, Boss or Salvatore Ferragamo shirt and pants for them to clone! The craftsmanship is really good, plus you only need to wait 48 hours to get your suits, shirts and dresses ready! You can even custom make nice dress shoes or dance shoes for cheap, like we did! Discover this gem now while it is not yet crowded with tourists.
Also read: Vietnam Travel Tips: Where to Go in Hoi An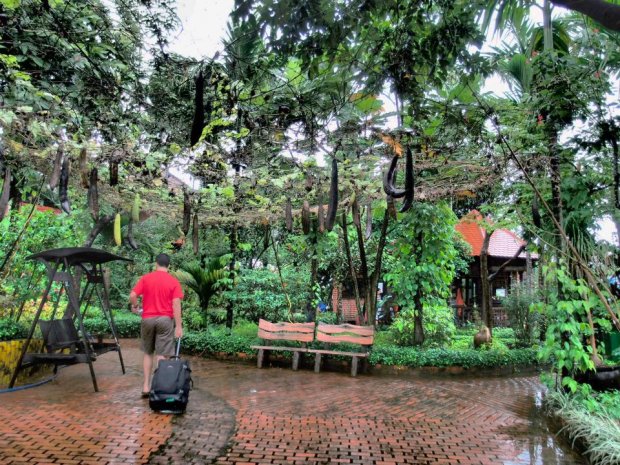 Our tip for Hoi An is to stay at the Betel Garden Homestay. This homestay which is located on the fringe of the Old City offer rooms at bargain prices and lets you use their bicycles for free in addition to the usual complimentary wifi and breakfast. Oh and on Wednesday and Saturday nights, the owners throw a dinner party where guests are invited to. This is a brilliant party where you can get to taste authentic Vietnamese cuisine as well as meet other interesting guests.
3. Coron, Philippines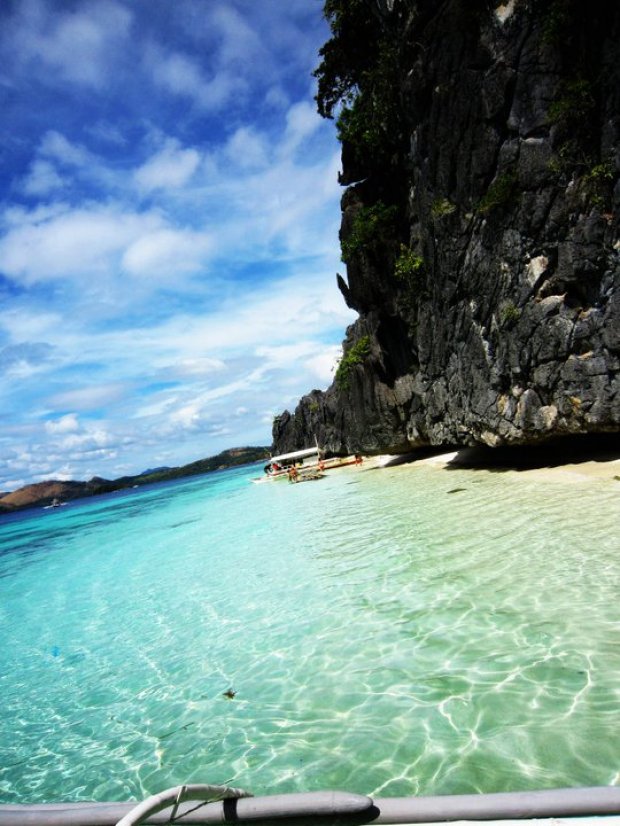 Coron is an absolute gem! If not for the pain to get there, this would be ranked higher. But if you do make the effort to get there, it will be worth it.
This was our honeymoon trip and while the journey to Coron was a nightmare that involved the worst layover and a terrible illness, we have lovely memories of Coron nonetheless. We were blown away by the beauty of the islands. It really is true that good things come to those who persevere. To experience this paradise, you have to fly through Manila to reach Busuanga airport, take a bumpy ride on the road followed by another ride on a boat. Once you get there, the scenery is seriously breathtaking. Think sandy white beaches with clear azure waters and a warm tropical climate.
Also read: 10 Popular Places To Go For Your Honeymoon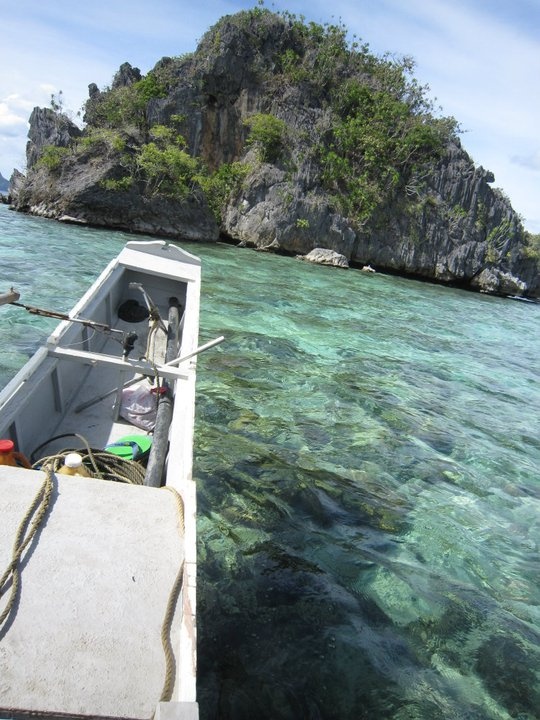 In Coron, you get everything at a fraction of the price that it costs in Bintan or Sentosa, much less Maldives. This is a backpackers' haven so don't expect posh hotels (although they have started to pop up) and be prepared for brownouts. The good thing is that you get affordable accommodation and cheap food. (For SGD 1, you can get enough bread to feed a family!) This is good because you can spend the money on lots of activities like hiking, snorkelling and boat trips.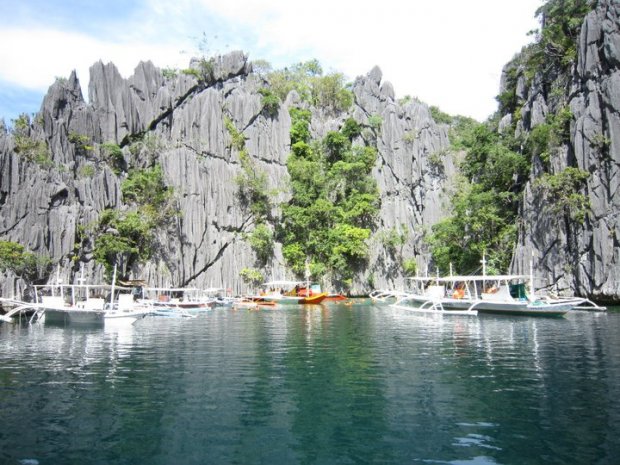 Our favourite spot in Coron is the most photographed on any travel trip to Coron, and you can see why 😉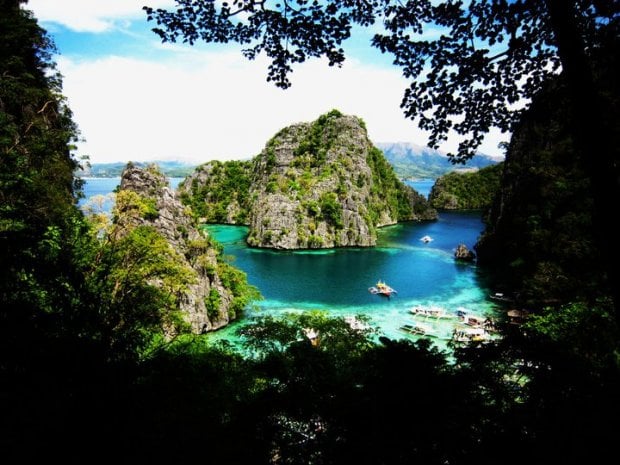 The most photographed spot in Coron
2. Rawa, Malaysia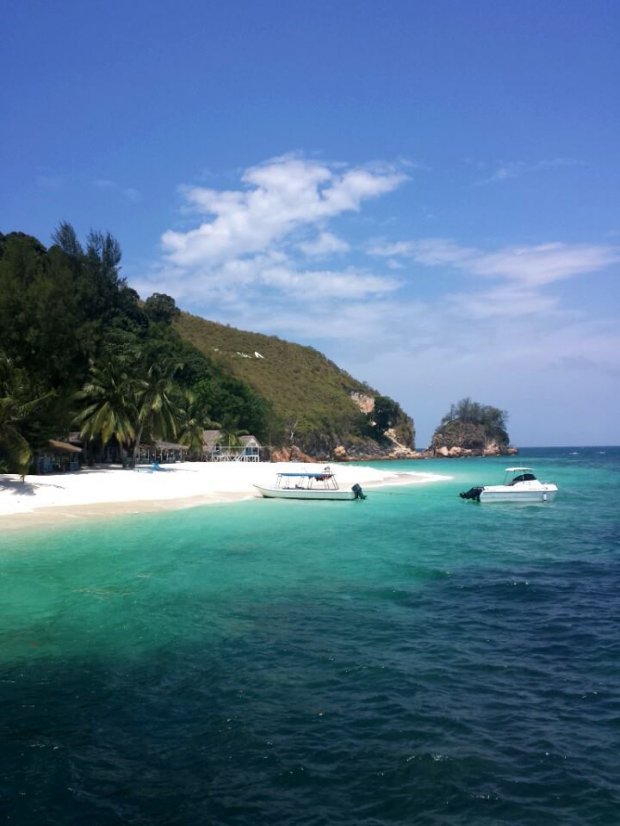 Your first sight of paradise
Ahh, Rawa. How lovely you are. We are reluctant to share about this lovely paradise because we are afraid there will be no more space for us at this island resort once word gets out! However, being the helpful travel bloggers we are, we feel obligated to do so. Rawa Island is located off the coast of Mersing in Malaysia, just a 2 hour car-ride from Singapore, and we visit it time and again to get our beach fix.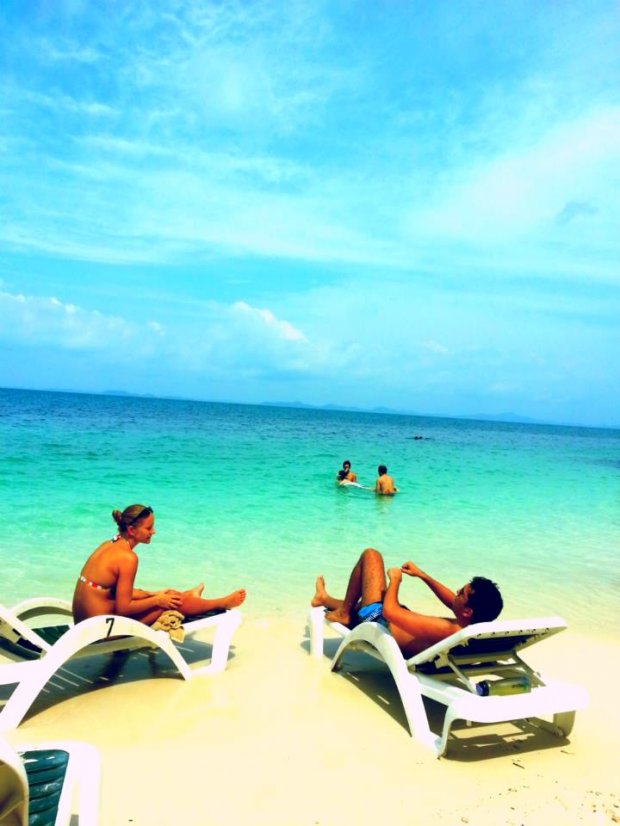 Rawa Island is our favourite beach getaway because of its lovely white beaches, blue waters and quick access from home. There are only two resorts on the island, Alang's and Rawa Safari, both of which offer all-inclusive full board rates. While the rates may seem steep, do take into account that Rawa Island is every bit as lovely as Maldives at just a snip of the cost! It is a children-friendly place where families can head to, and it is also brilliant for couples looking for a hint of luxe and romance. Ever since we were introduced to this island by our German buddy who has stayed here 8 times (at last count), we love returning here again and again.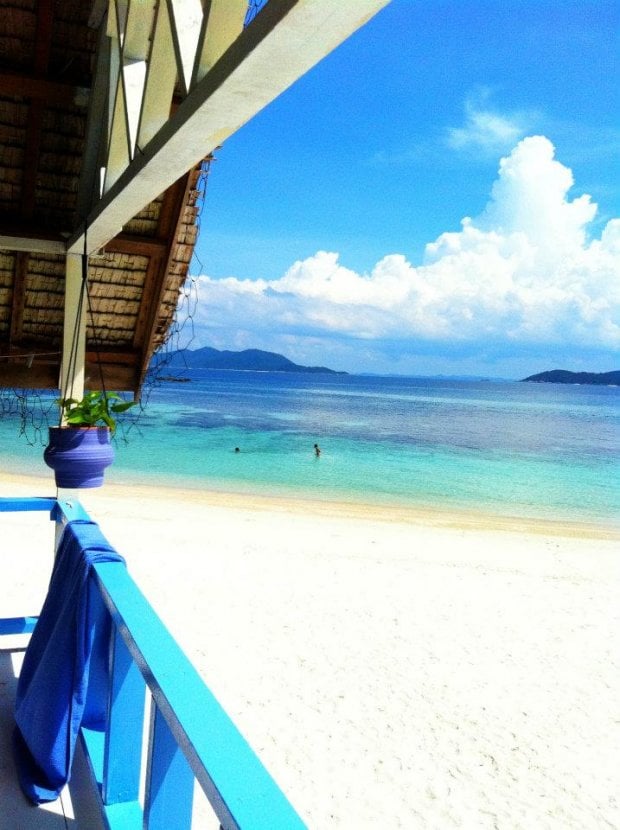 Our tip for travellers to Rawa Island is book the cabana-style huts right on the beach. This is a must-do for occasions like anniversary and honeymoon or simply a couples' getaway.
Also read: 5 Budget-Friendly Romantic Getaways to Reignite the Flames of Passion
1. Lombok, Indonesia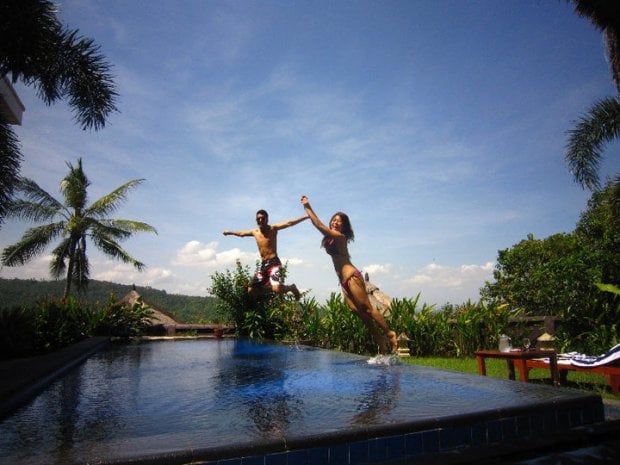 Our top pick for a couples trip has to be Lombok. There are so many things for you to do and so much beauty and splendour to enjoy in Lombok. Located to the east of Bali, Lombok is Bali ten years ago before it was overrun by tourists. Even more than that, Lombok has a couple of bonus points that makes it our number one pick for romance:
It's got culture.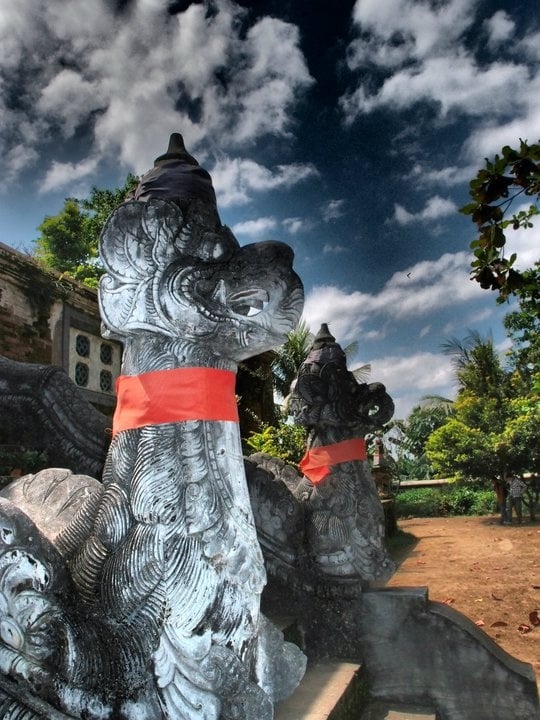 It's got the majestic beauty of Mount Rinjani.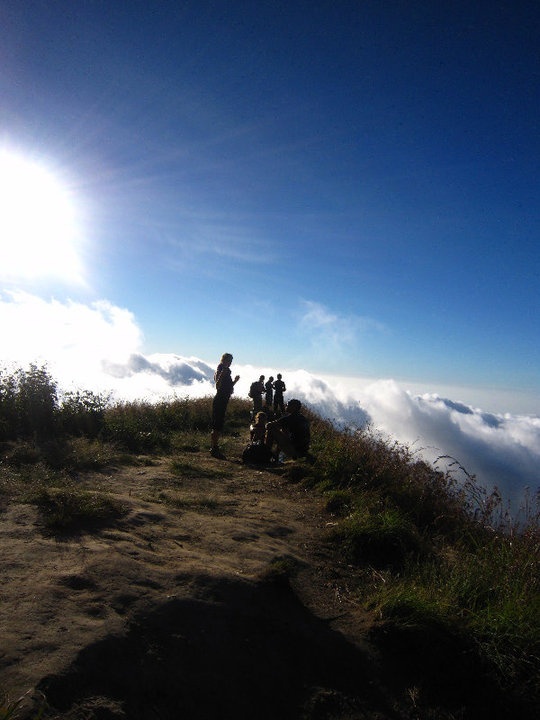 It's the jump-off-point to the amazing beaches in the Gili Islands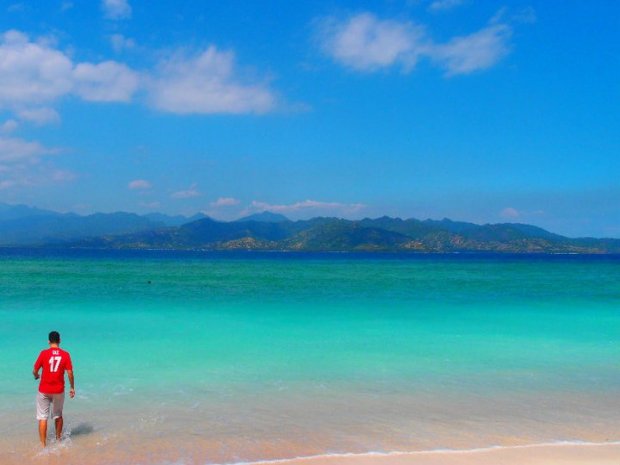 Lombok is certainly our favourite couple trip destination and that's evidenced by our 3 holidays there within 4 years! It's getting easier to get there now too, with Tiger Airways's direct flights from Singapore and AirAsia's direct flight from KL. You can also get on a short half hour flight through a number of Indonesian carriers from Denpasar, Bali.
Our tip for Lombok is head to Kuta, located at the south of the island.
Yes, there is more than one Kuta and the rustic charm of the Kuta in the south of Lombok will make you forget the teeming tourist-trap Kuta in Bali. The one in Lombok is a mecca for surfers and beach lovers in search of the idyllic beach getaway with no one around. Take your pick from the beaches lining the southern coastline. If you want to live it up, look no further than Novotel Hotel. Otherwise, there are homestays abound offering affordable accommodation and delish nasi campur from the warung across the road.
So call up your significant other, book your tickets and don't let another year slip by!
Also read: Travel More for a Stronger Relationship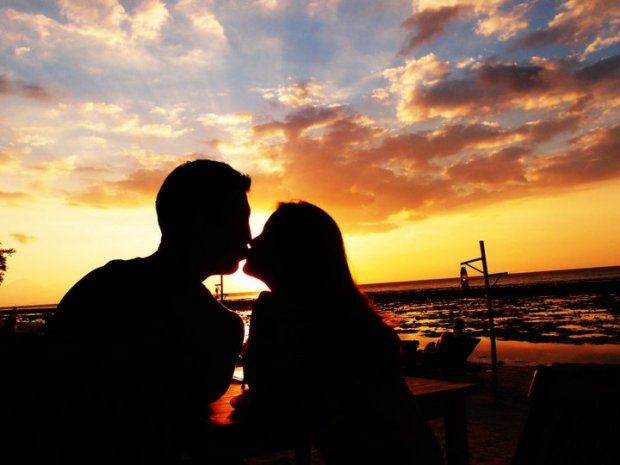 Happy New Year from us at coupletripping.com!
Contributed by CoupleTripping.