Prague remains one of my favourite cities in the world—impressive castles, gothic cathedrals, cobblestone streets, cute little cafes, cool pubs—it is everything I imagined it would be and more. Nicknamed as the "City of Hundred Spires", the Czech capital is a paradise that rewards its visitors with many beautiful sights and experiences.

Obviously, a beautiful city like Prague would take days to appreciate and figuring out what to do and where to go can be a daunting task. If you are a planning a two-day trip, I have especially curated an itinerary that will make you leave the city feeling happy and satisfied in such a short amount of time. So, here you go!
DAY 1
Breakfast at Café Savoy
There is no better way to start the day than a good breakfast. Head over to Café Savoy, an iconic breakfast spot in Prague known for its gorgeous Art Nouveau interior. Try their baked ham brioche bread with Gruyere cheese and poached egg or if you prefer a sugar rush in the morning, get one of their killer pastries. Highly recommended is the větrník, a traditional Czech pastry almost similar to a profiterole. Locals will tell you that it is the best in the city.
Explore the Historic Old Town Square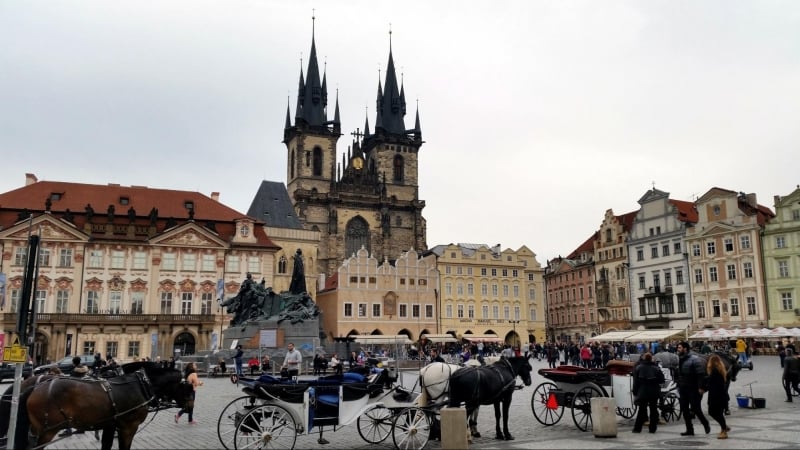 A visit to Prague is not complete without exploring the city's Old Town Square, a UNESCO world heritage site and one of Europe's most beautiful. The Square is a feast for the eyes surrounded by colourful Renaissance and Baroque houses, cobblestone streets, romantic horse-drawn carriages and outdoor cafes. Burn off that breakfast and check out some of the Square's most notable sights: the Old Town City Hall, Astronomical Clock, St. Nicholas Church, Jan Hus Monument, and Kinský Palace.
Late lunch at a monastic brewery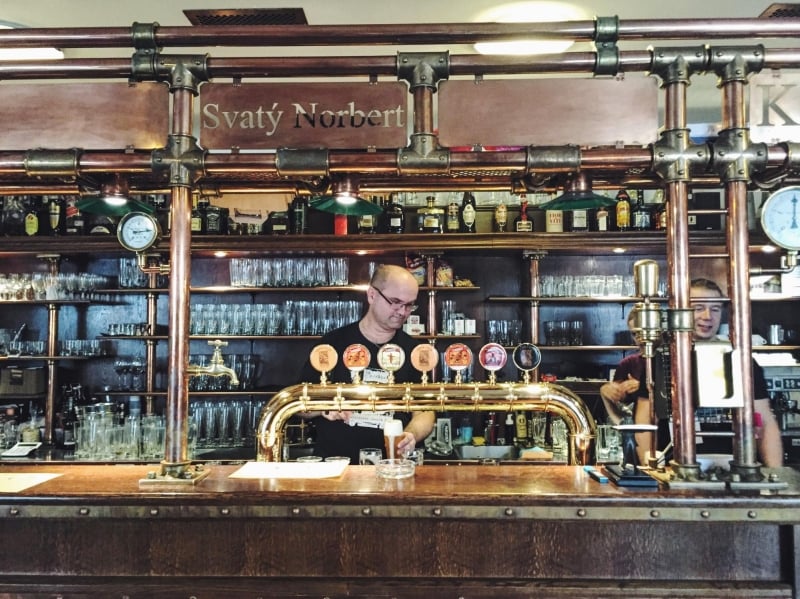 After a tour of the Old Town Square, have lunch in Klášterní Pivovar, a historical brewery that offers its own beer on site along with excellent Czech cuisine. The brewery dates back to the thirteenth century and was closed in 1907. It reopened its doors in 2000 after meticulous renovation.
Try the restaurant's pork knuckle, a perfect mix of tender and crunchy meat served with red cabbage – exactly as a Czech grandmother would have prepared it. For a full Czech meal experience, pair it with a large mug of beer. The brewery serves about ten variations of St. Norbert beer and the brews are all delicious and unique.
Check out Prague's most famous attraction
Not far from Klášterní Pivovar is the Prague Castle, the biggest ancient castle in the world. Built during the thirteenth centuries, the castle has been the seat of Czech kings and emperors for a thousand years. Within its walls lies several churches, gardens, royal residences and galleries that are home to some of the country's most beautiful and prized treasures.
Since you only have one afternoon, opt to wander around the castle grounds and let yourself be carried away by its overwhelming beauty. It is open year round from 6am to 10pm and is free of charge.
Dinner and nightcap at U Medvídků
Prague is a city of beer lovers and is famous around the world for its beers. For your first night in the city, head straight to U Medvídků Restaurant and Brewery. The restaurant/brewery dates back to 1446 and is infamous for offering the strongest beer in Czech Republic – the X-beer 33 (11.8% alcohol content!). Aside from several excellent beers on tap like Oldgott and 1466, U Medvídků also serves traditional Czech cuisine and beer specialities. If you are feeling adventurous, try the beer onion soup, beef goulash, and beer ice cream.
DAY 2
Brunch at Café Louvre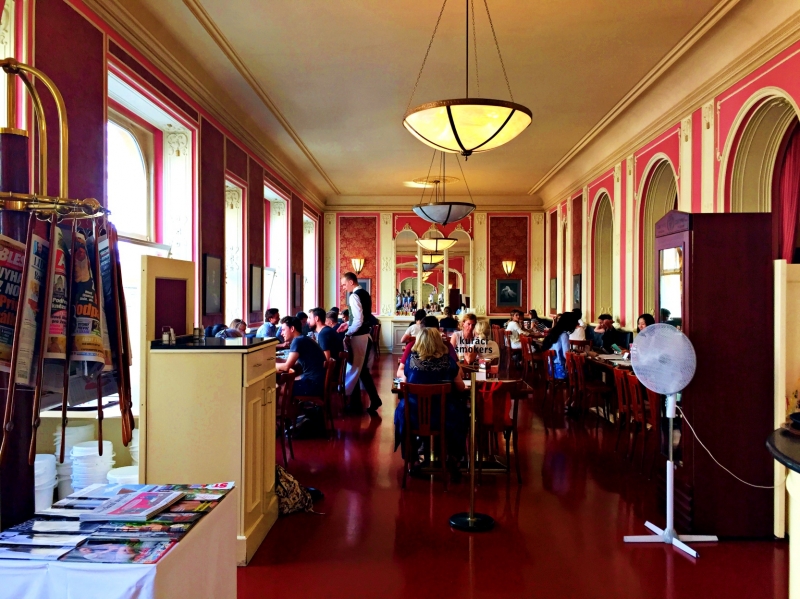 Cure your hangover with a hearty brunch. Dine in at Café Louvre and be ready to feel like being transported back to 1902. Café Louvre is a Parisian style café considered an institution in the city because of its opulent atmosphere and former visitors like Franz Kafka and Albert Einstein.
The menu is varied – from the classic Czech breakfast to French and Northern—so you will be sure to find something that tickles your fancy. Opening times are from Mondays to Fridays: 8am to 11.30pm and Saturdays and Sundays: 9am to 11.30pm  
Walk across Charles Bridge
You cannot say you went to Prague if you did not walk across Charles Bridge, easily the most beautiful bridge in the city. Completed in 1402, the Gothic Bridge connects the Old Town and the Lesser Town (Mala Strana) and is lined with 30 Baroque statues of different saints. The most popular is probably the one of St. John of Nepomuk, a Czech martyr who was thrown into the Vltava river from the bridge. Touching the statue is believed to bring good luck and ensure your return to the city. The bridge is a pedestrian zone and is open 24/7.
Walk around Malá Strana neighbourhood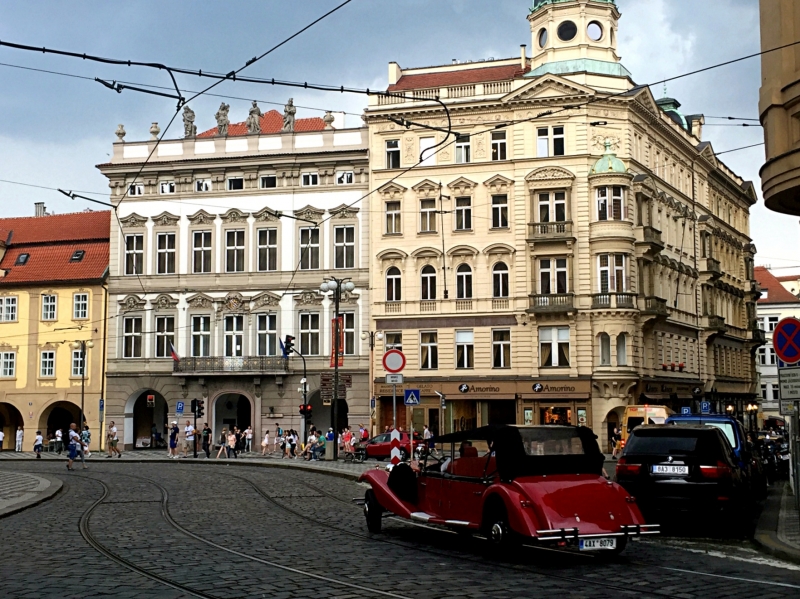 Right at the beginning of Charles Bridge and squeezed between the Vltava River and Hradčany is the Malá Strana neighbourhood. Cobbled streets, hidden gardens, antique churches, and elegant squares—the Mala Strana neighbourhood is unquestionably the city's most alluring district.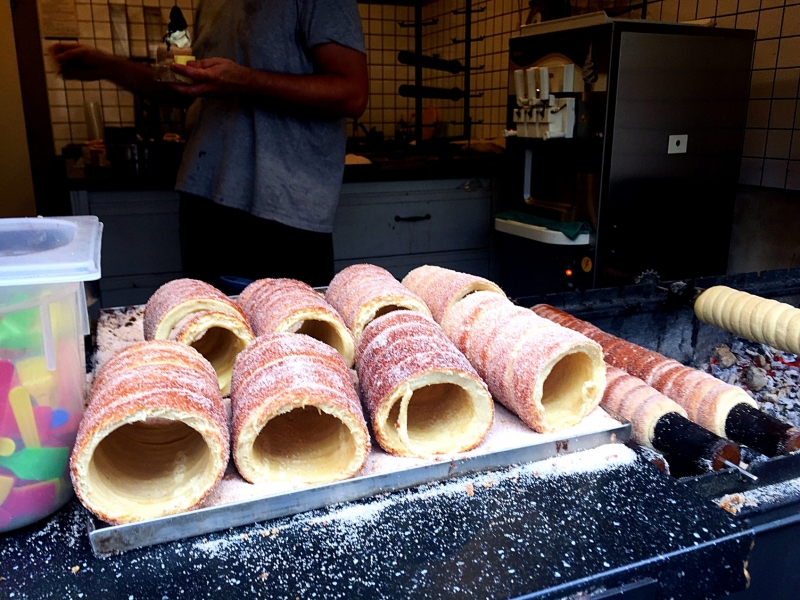 After a tiring walk around the neighbourhood, treat yourself to a trdelnik. Trdelnik is a circular pastry coated in butter and rolled in cinnamon sugar. Vendors selling the ubiquitous pastry are scattered around the area, but the best one can be found in Crêperie U Kajetána, about a 12-minute walk from Charles Bridge. Their version is fresh, crisp, and not overwhelmingly sweet.
Catch the sunset at Letná Beer Garden
For an incredible view of the Prague panorama and the Vltava River, head over to Letná Beer Garden. Aside from being a nice spot to hang out, you can also watch the sunset with a cold beer in hand. The in-house bar serves a diverse selection of good beers like Pilsner, Master, and the ever-present Gambrinus.
Grab your last dinner at Lokál U Bílé Kuželky
End your trip in Prague with a good meal. Located in Mala Strana neighbourhood, Lokál U Bílé Kuželky is one of the city's most renowned and popular establishments. The restaurant rests its reputation on outstanding draught Pilsner Urquell paired with honest traditional Czech cuisine. Try their signature sirloin in cream sauce and tripe soup, which can be ordered until 9.45pm.
Start planning your trip now and be sure not miss out on any of the highlights in this one of a kind city! Enjoy Prague!