Oh how sweet and romantic it is travelling with your significant other. Walking down the beach while holding hands… Cruising on a slow boat while drinking good wine… Kissing until the sun sets… So romantic.
But some of you single folks may not know, that before those romantic moments there might have been some slight disagreements… By slight, I meant arguments like "WHERE THE HELL ARE WE?!", "I THOUGHT THIS WAS THE PLACE?!", "YOU FORGOT TO BRING WHAT?!", "DON'T EVER TOUCH ME!". (If you are a fan of The Amazing Race, you know what I mean).
Also read: This is How a Relationship Falls Apart When Lovers Travel Together…
Funny, but sometimes true. There's no perfect relationship. Every couple has some misunderstandings, and their patience is always tested during travels. I've yet to meet or know a couple who smooth sailed their travels without fighting even for a little bit.
Well, what more if it is a DIY backpacking trip where you will set aside some comfort and do things you wouldn't normally do as a couple?
Here, I enumerated some tips to help those couples who are planning to go backpacking or already doing it but need some adjustments. I will also give some money saving tips before and during your travels so you can enjoy your trip without thinking of going broke. Read on!
1. Understand your finances as a couple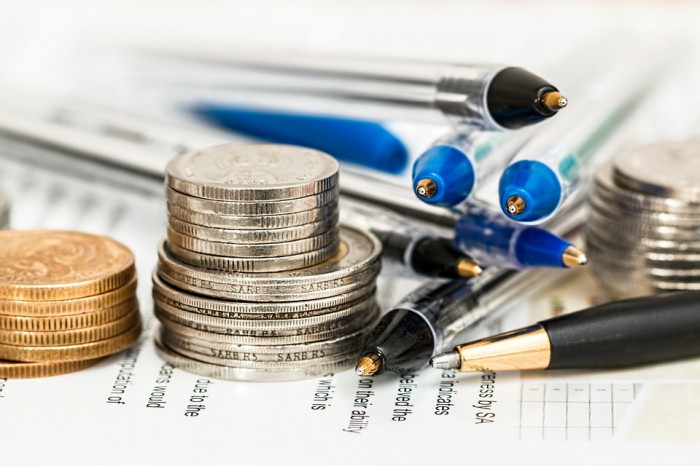 Before going on a trip, couples must fully understand their financial capacity. If you need to put the numbers on an excel sheet, then do so. My advice is to create your own SALN (Statement of Assets, Liabilities and Net worth), just like what our beloved politicians are doing but in your case, do it with full honesty. It will help you give an overview of your finances and how much budget you can allot for a trip.
You can also create an income statement where you will put your monthly income, less the monthly expenses and the total is your net income for a month. By doing this, you will know how much you can allot for a travel fund per month. You can even invest that travel fund in mutual funds, stocks or uitf if the planned travel is something big and is at least 2 years from now.
If couples will just travel and travel without assessing their financial status then there is a high chance that they soon won't have enough money for their next travel or worse, for their next monthly bill. So even if you're backpacking, you still have to closely monitor your finances
2. Know your roles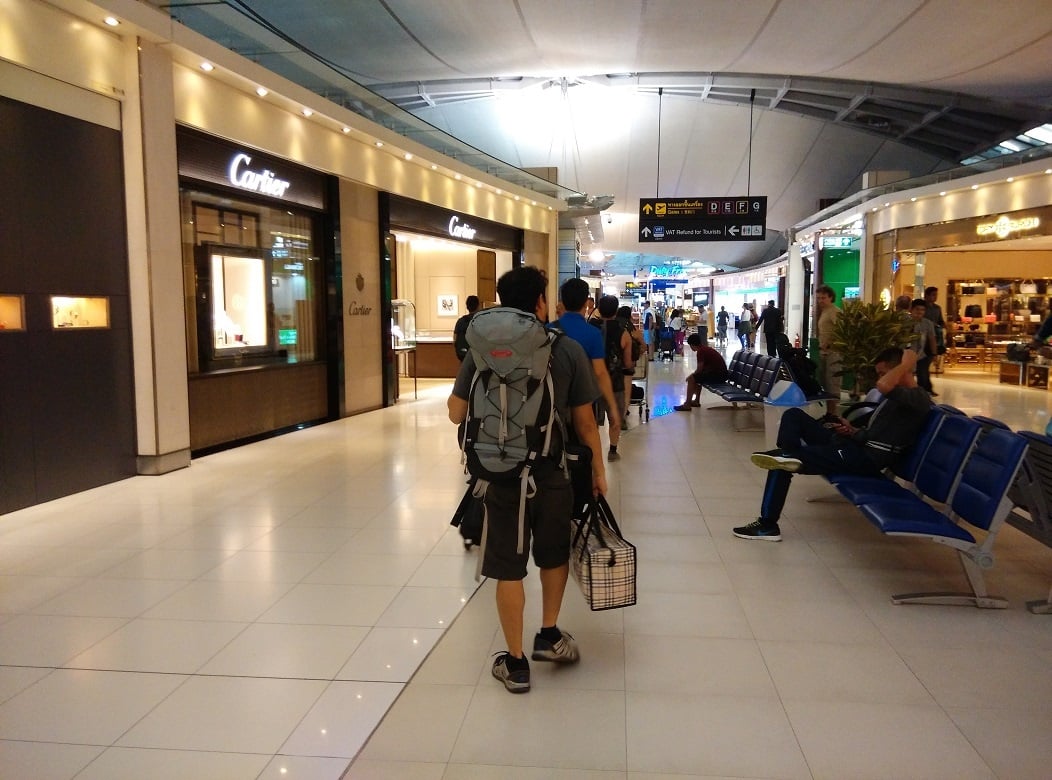 In Suvarnabhumi Airport. Me taking the lead.
For couples, it is better to be a team rather than doing it all your own. Proper delegation of tasks gets the job done easily and efficiently. Couples, especially those who are together for a long time, should know each other's strengths and weaknesses. Thus, you can then assign the proper roles to the person who can handle it better.
There should be someone who can handle the money and monitor the expenditures. If you're the leader type, then you should do the planning of the itinerary, but always hear out suggestions from your partner. You suck at directions? Let the other one handle it. Maybe he/she knows it better than you. Don't own all the roles because being the bossy or the know-it-all-type won't make your trip any better.
Backpacking as a couple is really not that hard as long as you know your role and trust your partner's ability to execute the tasks.
Also read: Travel More for a Stronger Relationship
3. Be as one
Eating tempura at Rizal Blvd in Dumaguete City
Act as one, move as one, be as one. Decide on things together. A team that is disoriented is sure bound to fail. It's better if you are a solid team that is moving in the same direction instead of one where there is constant bickering and whining. Ego and pride should be set aside for a harmonious backpacking experience.
When it comes to eating, enjoy the food together by sharing. For example, order two different dishes so you can try both. Or order one big dish and share it between the two of you. Not only is this economical, but you get to enjoy it together and give your opinion about the taste and texture.
You can also share some things to lighten the load (of course, except super personal stuff like toothbrush). For example, if you want to bring your own towel, then just bring one. That's why prior to your trip, you should discuss the things that you should bring together. Also, men should carry the heavier backpack. Be a gentleman.
4. Be ready for anything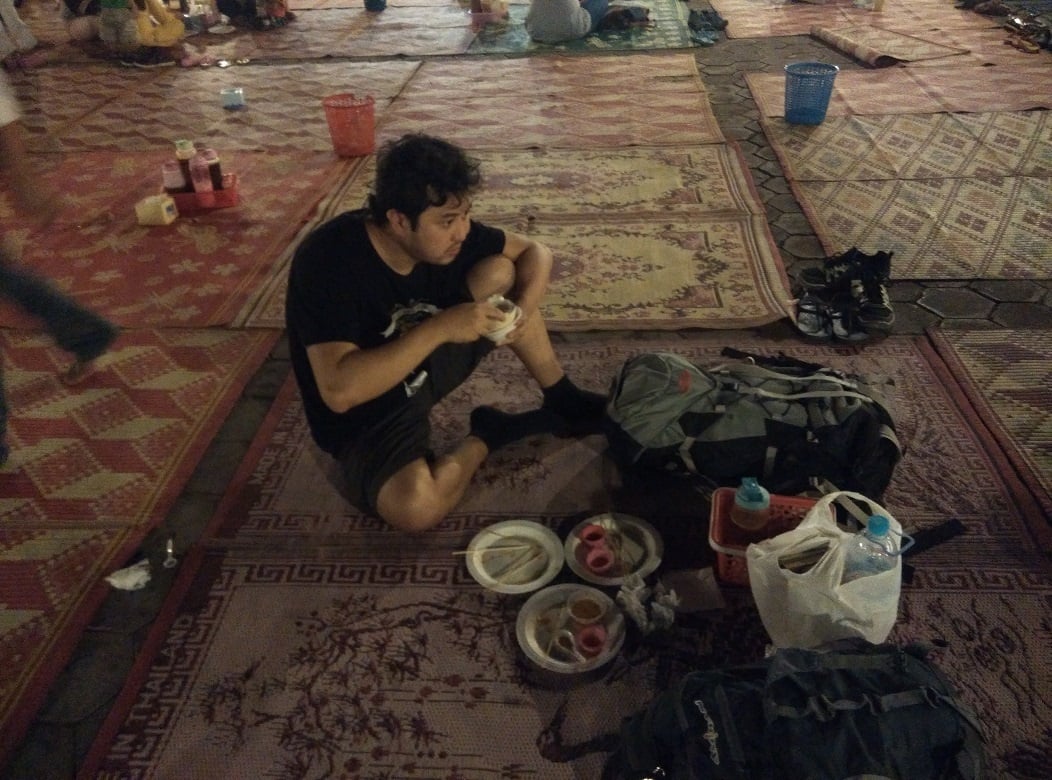 Eating street food in Night Market in Phnom Penh, Cambodia
There's always a first time to everything. If your partner hasn't backpacked before and you have, then it's important that you take the lead and accustom him/her to the ways of a backpacker. Tell him/her that prior to your trip, one must be ready for anything like sleeping somewhere inconvenient, walking a lot, riding cramped vans/trains or even take menial jobs to get free food or lodging (if you guys are backpacking for long term).
If in case it's both your first time to go backpacking, then don't worry! I think it'll be more exciting! Imagine both of you learning and discovering new things! It is a nice way to know oneself and bond as a couple!
5. Give a little freedom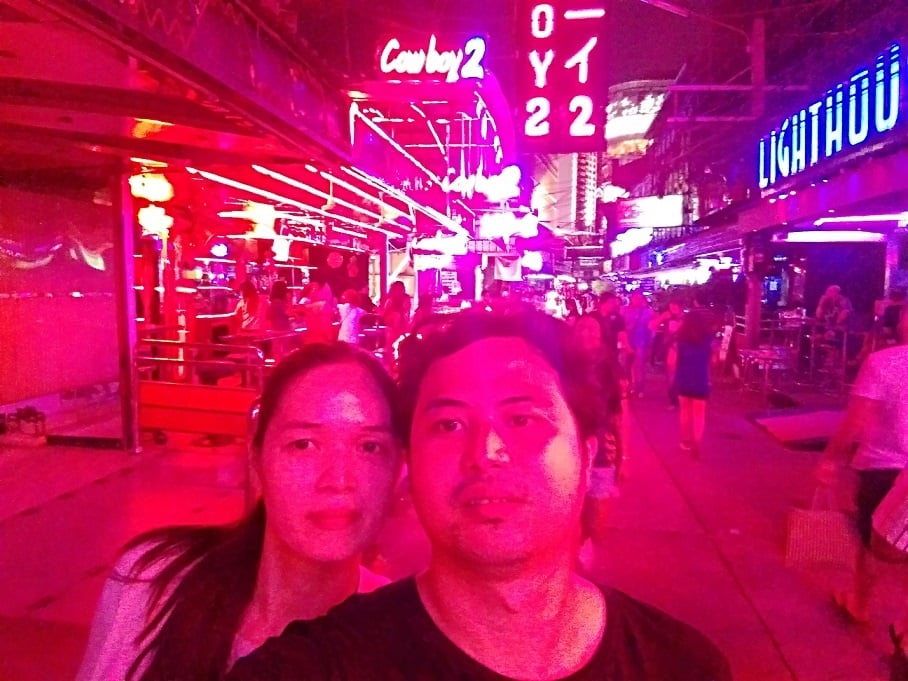 Selfie in Soi Cowboy (red light district) in Bangkok, Thailand
Backpacking is in a way, an escape… a shout of freedom… a way to connect to oneself and others. Be whatever you want to be, no one's there to judge. Well, except if you have a tight and over possessive partner. It's almost certain that you'll meet other people of different nationalities from different countries (especially if you'd stay in hostels) in your travels and they are likely to be friendly and even would chat you for a little. If you happen to be a person who doesn't want your partner to talk to anyone else, then I'm telling you right now that you should learn to quit that attitude. It's okay to be jealous if you think there's something else going on but if it is just small talk like 'Where are you from?', 'Where have you gone?' or 'Where are you travelling next?', that's pretty much just standard traveller's conversations. Be open and join them in their conversation. You might even end up being good friends forever.
Also read: Top 5 Romantic Couples Getaways in Southeast Asia
If your man wants to drink and party a little, then let him. Join him! You must put complete trust and on the other hand, guys should not abuse that trust. Be loyal to your partner and don't get too drunk! When my wife and I are in Thailand, she even accompanied me in Soi Cowboy and Patpong. Thailand's infamous red districts! We even tried to enter an establishment in Soi Cowboy but we weren't allowed inside. See, as long as there is trust, you both can enjoy the silliest things. But guys, if your woman lets you out drinking and partying the other night, then be ready to accompany her on her shopping frenzy. It's give and take.
6. Care for each other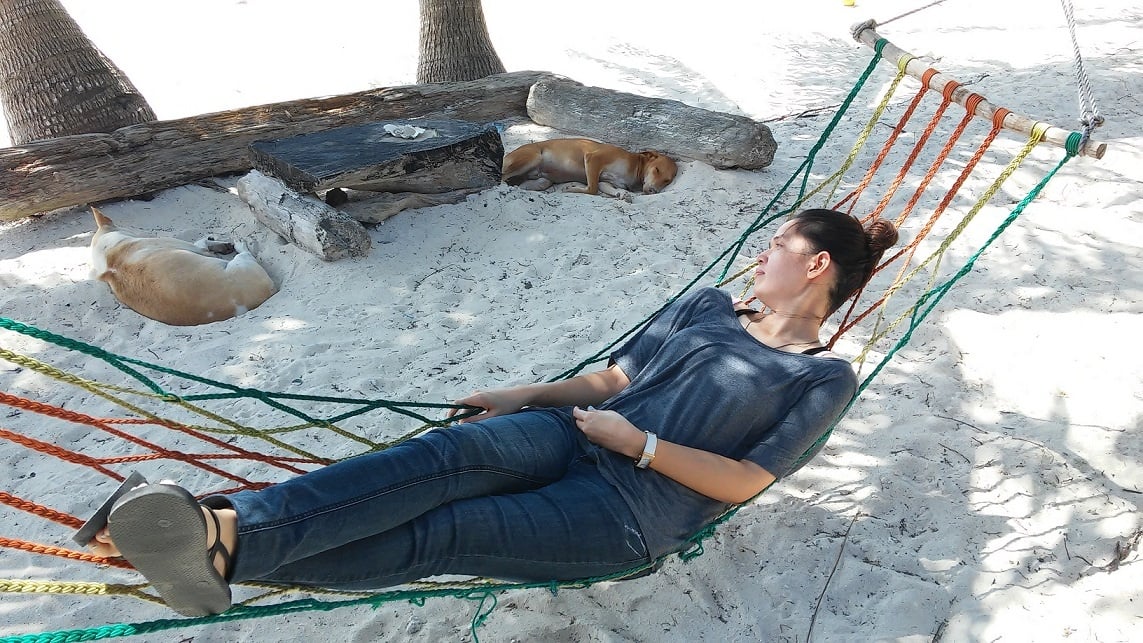 Wifey chilling in a hammock in San Juan, Siquijor
Backpacking can take a toll on one's body. Even if you got vaccines prior to your trip and are very careful with your health, there will still be unfortunate times that you can get sick during your travels. The good thing is, there's someone who can always take care of you and that is your partner. When your partner is ill, take the initiative to take care of him/her and be with their side. Cancel all the plans in the meantime and focus on getting better. You can still enjoy your day by buying fresh fruits and eating healthy in your room.
And guys, when you're out for an adventure, don't forget to be the gentleman and always think about the safety of your woman. Assist her when going up a hill, lend your hand when she needs it and carry the heavier bag, always.
7. Understand your partner's fears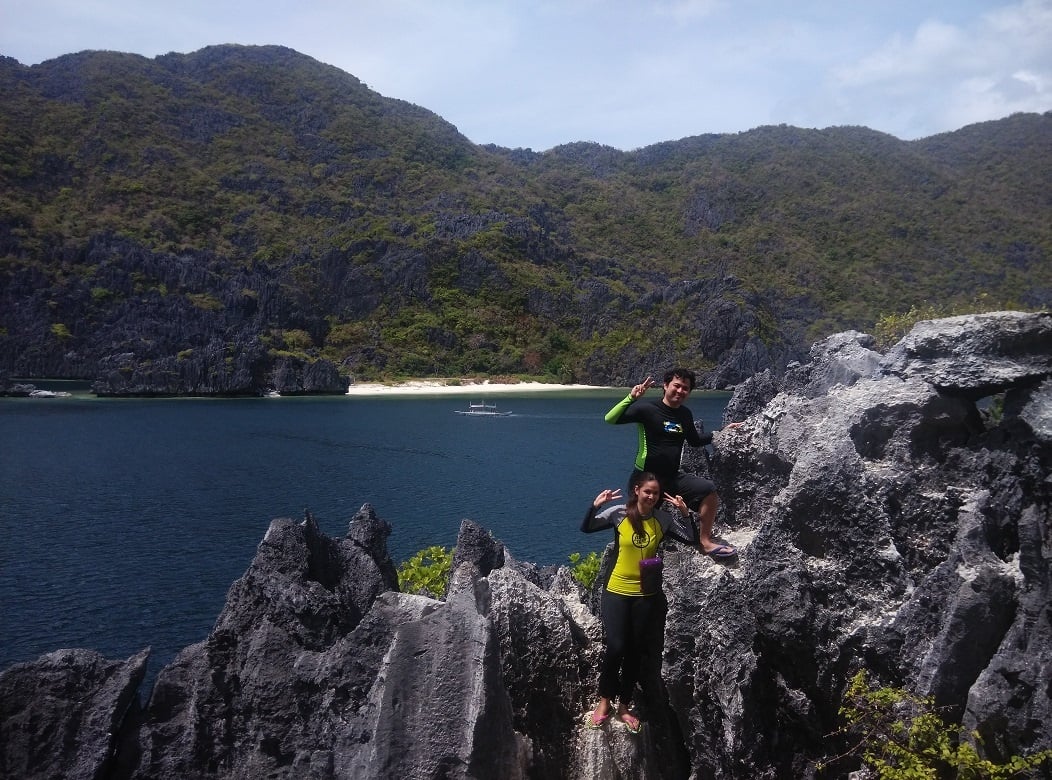 Atop the rocky limestones in Matinloc Island in El Nido, Palawan
My wife fears heights, roaches, spiders, ghosts, deep waters and angry dogs, among others. Yet she climbed with me in Sagada and atop the rocky limestone of Matinloc Island in El Nido. She went snorkelling with me in the deep waters of Apo Island. We conquered the island province of Siquijor which is known for witchcrafts and other sorts of black magic. One must understand and respect their partner's fears but that's not to say that you shouldn't push them to conquer those fears. In your backpacking trips, I'm sure plenty of it will be encountered. Be your partner's cheerleader and motivate them to do the things they never imagined doing.
Also read: My Wife and I Travelled 5 Days to Puerto Princesa and El Nido on a Budget
8. Support your partner's interests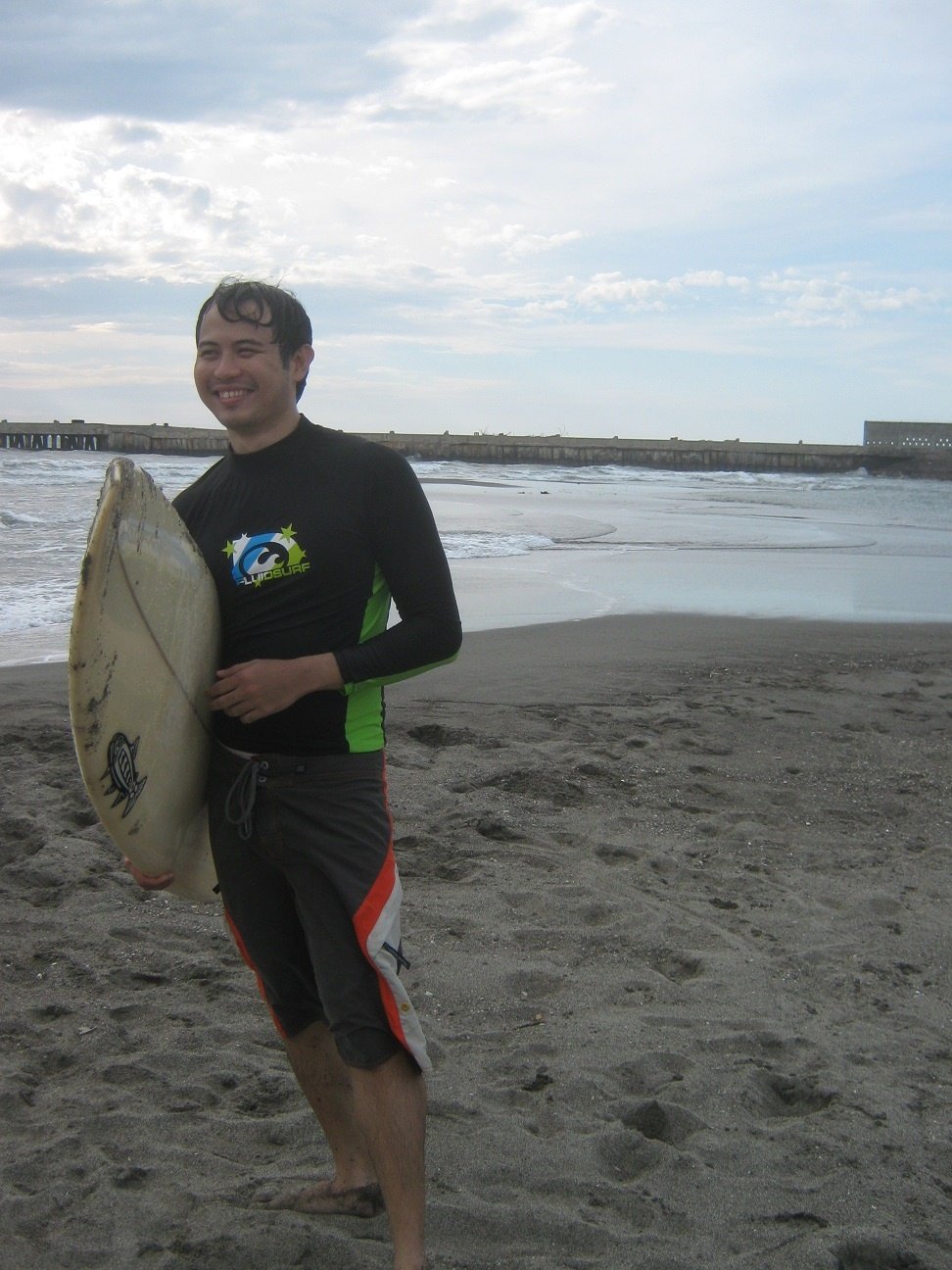 Surfing in Bacnotan, La Union
Similar to number 7, one must support their partner's interests and activities in their backpacking trip. For example, if you don't like surfing but that's your partner's sport or he/she really wanted to try it, then consider trying it also even if you totally suck at it. Or if your partner loves art but you don't, then just try to appreciate the works and give your most honest opinion about it. It's give and take. You can even set a day for one's activities, then another day for yours. You don't even have to like his/her interests at all, but at least show him/her that you support their interests.
9. Trust and be patient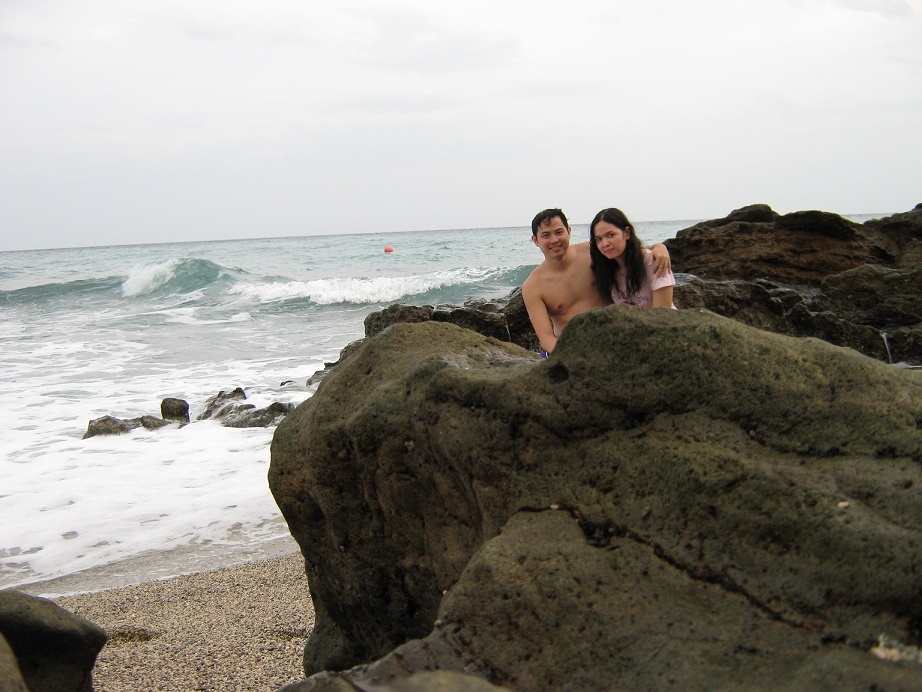 Picture taking at Laiya, San Juan, Batangas
As mentioned in my intro, you will encounter problems that might lead to disagreements and fights, worse, break-ups or a tainted married life. Don't let your anger take over you. If your partner won't stop bickering, then don't add fuel to the fire by retorting back angrily. Simply understand your partner and understand yourself. Did I really make a mistake? If so, then apologise. Calm your nerves and get back on track.
One of the problems that you will encounter during backpacking is the directions. If you are lost, don't put the blame to your partner who's leading you. Instead, try to help him/her navigate to the right way. Be patient in dealing with these kinds of situations and trust your partner in his role. If you will just be angry all the time, then you are going nowhere.
10. Enjoy every moment and avoid fights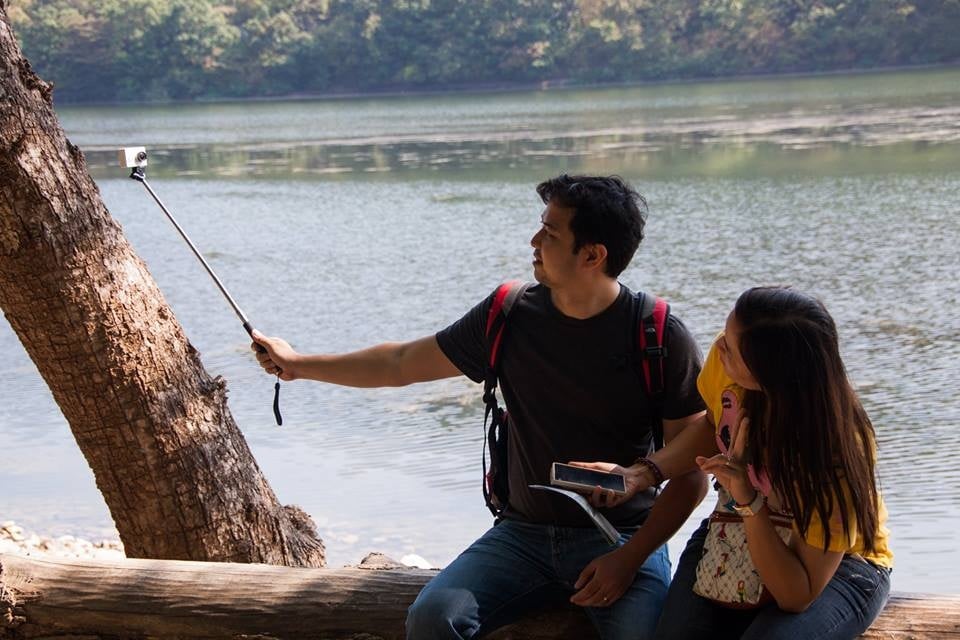 Caught in the act Selfie at Nami Island, South Korea
Travelling is always an enjoyable experience and fruitful lifestyle to many of us. Being with your partner through these travels is more fun and strengthens your bond. Enjoy every moment and try not to get stressed of all the planning, the misadventures and travel hiccups you encountered. Charge them to experience and learn from your mistakes. You travel to enjoy and be happy so take things lightly and most of the time, your planned itineraries don't really get followed. Plan ahead but be a little bit spontaneous.
Also read: The Ultimate Travel Bucket List for Couples: 20 Romantic Experiences to Complete with Your Other Half
Fights along the way are sometimes unavoidable but try to lessen them and don't make them big. Negativity will only cloud a bad vibe in your travels. Act as one, be a team player and always be there for your partner.