There are many castles all over Europe – here are just fifteen spectacular examples:
Neuschwanstein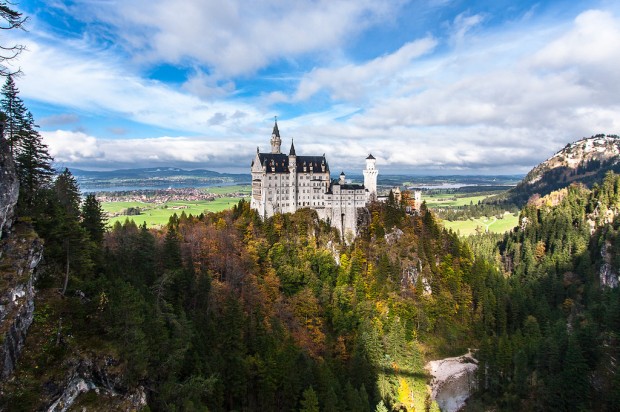 Image Credit: Keith
This is one of the best known and most easily recognised castles in Germany and probably in the whole of Europe. The fairytale spires on this grand confection of a castle were inspiration for Walt Disney's Sleeping Beauty's castle. When you see this fantastical building, picturesquely situated in the Bavarian Alps near Fussen, you will feel as though you have indeed stumbled into a fairy story. Inside and out, this crazy building is the eccentric fancy and folly of Ludwig II of Bavaria. His eclectic and flamboyant style is everywhere in evidence.
Also Read: Neuschwanstein Castle: Inspiring Fairytale Castle in Germany
Burg Eltz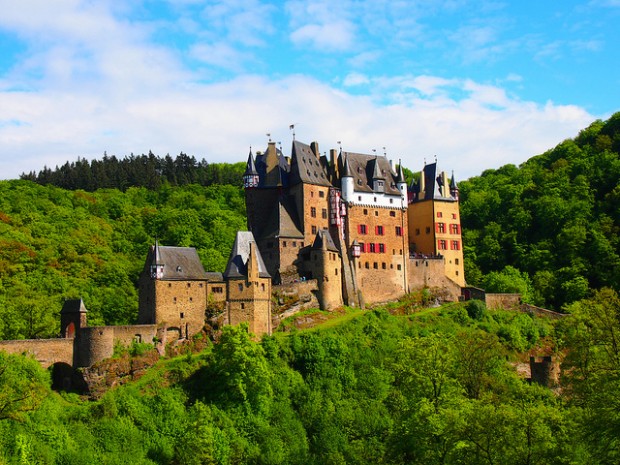 Image Credit: linesinthesand
Unlike so many other Mediaeval castles, this one, built in the 12th Century has never been touched by war. This means that it has been uniquely well-preserved and still retains many original features, even some of the original furniture. The treasure trove of an armoury found here is said to be amongst the best in Europe.
Heidelberg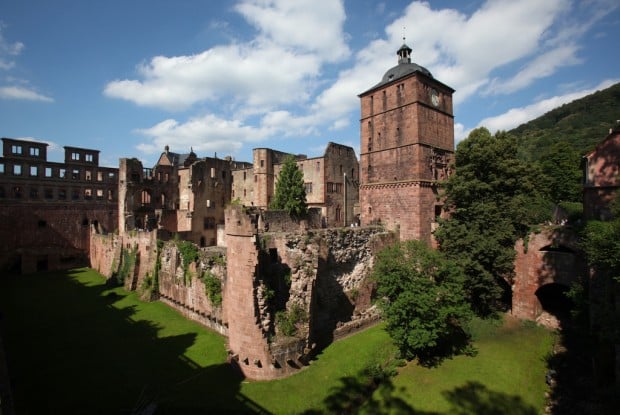 Image Credit: Steve Jurvetson
This picturesque red-tinged ruin stands over the old town of the delightful German city of Heidelberg. These castle ruins are counted amongst the most important Renaissance structures north of the Alps. Their state of ruin is no surprise considering the eventful life of this building. War, lightning, fire and theft have all taken their toll since this a castle was first built on this site in the 13th Century.
Guédelon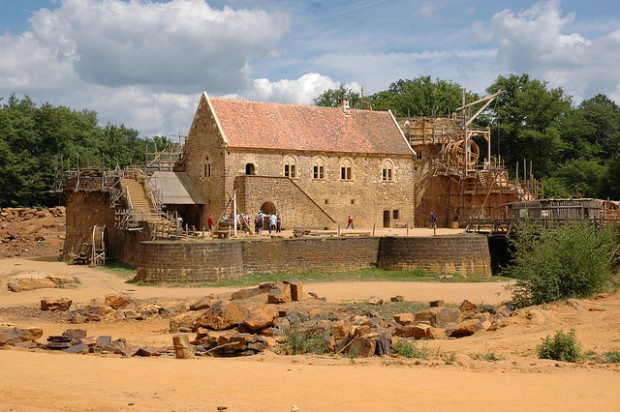 Image Credit: Sodele
This building is entirely unique: a modern castle. Construction began in 1997 and is being carried out exactly as it would have been in the 13th Century, using traditional materials, tools and methods. When it is completed in the 2020s this fascinating building will be an authentic replica of a mediaeval castle of the 13th Century.
Château de Hauts Koenigsbourg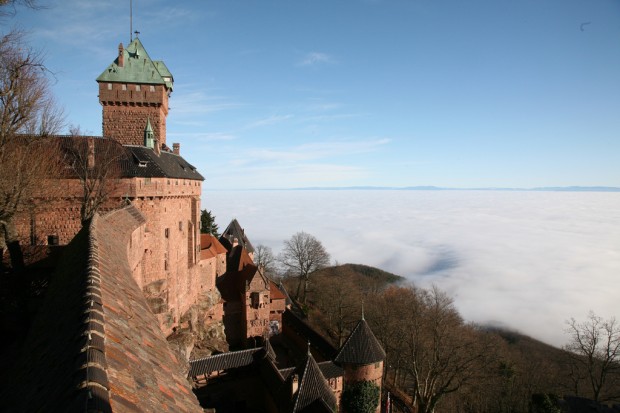 Image Credit: Vincent Desjardins
On a clear day, visitors to the castle are treated to the staggering views out over the plains to the Black Forest in Germany and even the Swiss Alps in the distance. The pink-sandstone of this 15th Century castle makes it stand out on its hill overlooking the plains of Alsace.
Château Gaillard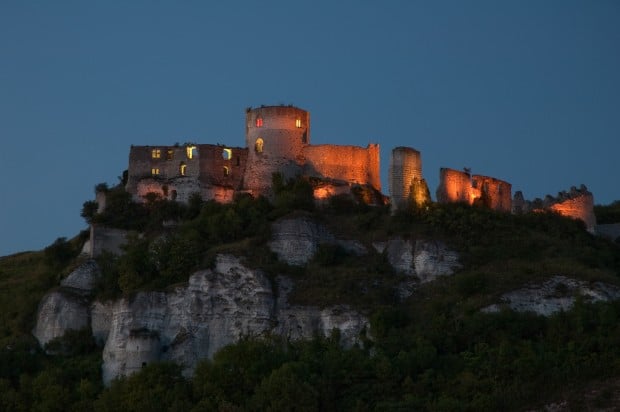 Image Credit: Lari Huttunen
Amusingly, the name of this castle translates roughly as 'Saucy Castle'. This romantic ruin from the Middle Ages overlooks the River Seine in Upper Normandy. The castle was built in the 12th Century for Richard the Lionheart and though expensive, was constructed incredibly fast – in just two years. The inner bailey is open from March to November and the outer is open to the public all year round.
Also Read: Swallow's Nest: A Neo-Gothic Castle Over the Crimean Sea
Edinburgh Castle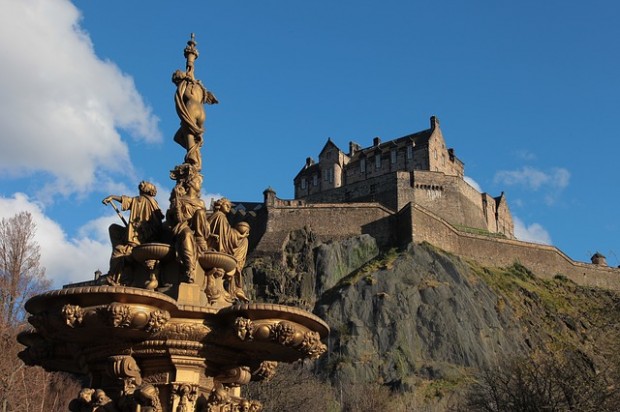 This dramatic castle sits atop its volcanic rock in the heart of the Scottish capital city. It is one of the country's most famous and most visited sites and is often seen as a key symbol for the cause of Scottish Independence. This was a key strategic stronghold throughout much of the country's history due to its location and from the castle esplanade you can get excellent views over the city, with the Firth of the river Forth in the distance, and the Kingdom of Fife beyond.
Stirling Castle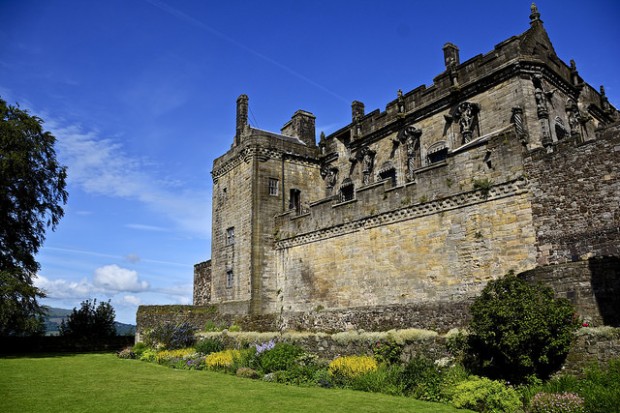 Image Credit: Antonio Cinotti
Another important Scottish castle, this one also sits on top on an extinct volcanic plug. This too held an important strategic position, the gateway to the rugged Highlands. It was also home to many of Scotland's Kings and Queens and Mary Queen of Scots was crowned here in 1534. Some of the castle has been restored, showing what it would have been like when first built. This gives a fascinating window into periods of European history.
Eilean Donan Castle
Image Credit: Gavin Barrie
This is often described as one of the most romantic castles in Britain and it is certainly one of the ones most picturesquely situated. Eilean Donan is an island formed at the meeting of Lochs Duich, Alsh and Long, linked to the mainland by a stone bridge. A castle was first built on this island in the 13th Century but the castle seen there today is an 18th Century structure renovated and restored during the 20th Century.
Tintagel Castle
Image Credit: Barnyz
This castle in Cornwall, England is shrouded in myth and legend. It has strong links with the British and French mythology of King Arthur. That legendary figure was said to have been conceived here by Uther Pendragon in enchanted disguise. Whether or not you know anything of the Arthurian legends, this castle attracts visitors with its beautiful location on the Peninsula of Tintagel Island.
Warwick Castle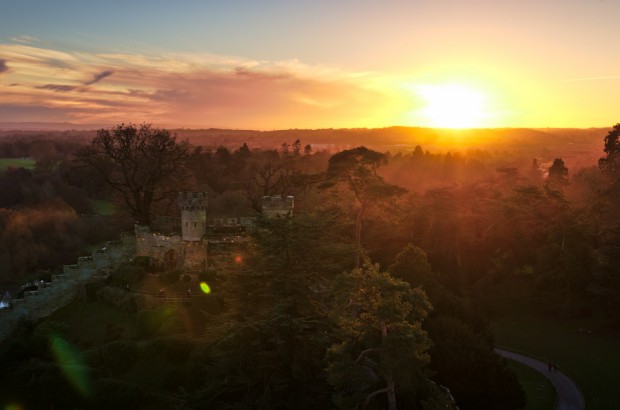 Image Credit: Omar Parada
This huge Mediaeval castle on a bend of the English River Avon is home to one of the largest siege engines in the world. This castle with its own fascinating history is also fairly close to the birthplace of the bard, England's most famous poet and playwright, William Shakespeare.
Dover Castle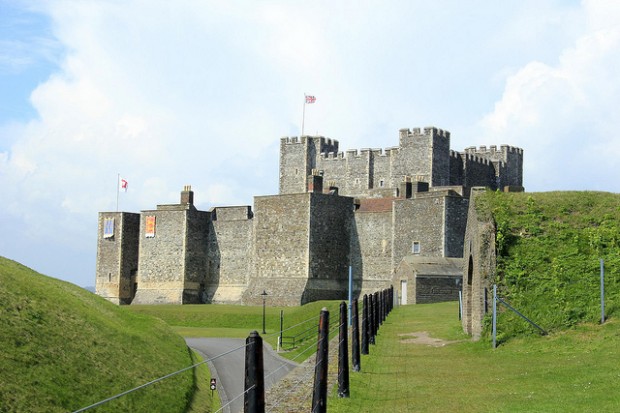 Image Credit: Karen Roe
Dover Castle has an important strategic position right on the edge of the English Channel, above the famous white cliffs. It was once described as the 'Key to England'. This castle has amazing views over the sea towards France and also has added intrigue in the form of secret tunnels that run below it. These tunnels were used and were of strategic importance from the Napoleonic Wars right through to the Second World War.
Caerphilly Castle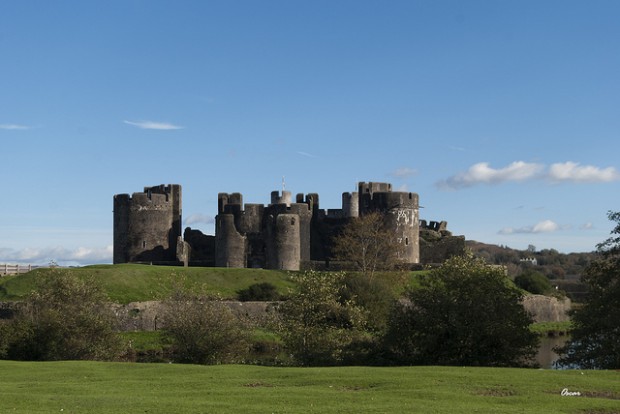 Image Credit: Oscar F. Hevia
This is the largest castle in Wales and one of the greatest mediaeval castles of Western Europe. It was built in the 13th Century and is a very pure example of the military architecture of that time since it was built as an entirely new structure on a site that has not been used for any sort of castle or fortification before and has been little altered over the course of its lifetime.
Bran Castle
Image Credit: Kyle Taylor
This 'Dracula's castle' in the Transylvania region of Romania is a turreted building nestled on a hill in thick forest that looks like it could well be home to a vampire, though its actual connections with Vlad the Impaler are tangential and this place actually has nothing to do with Bram Stoker's tale. Still, it is a pretty and interesting building nonetheless, with art and furniture inside collected by Queen Marie, the British royal who became Queen Consort to the King of Romania.
Also Read: Bran Castle: Enter Dracula's Castle at Your Own Risk
Prague Castle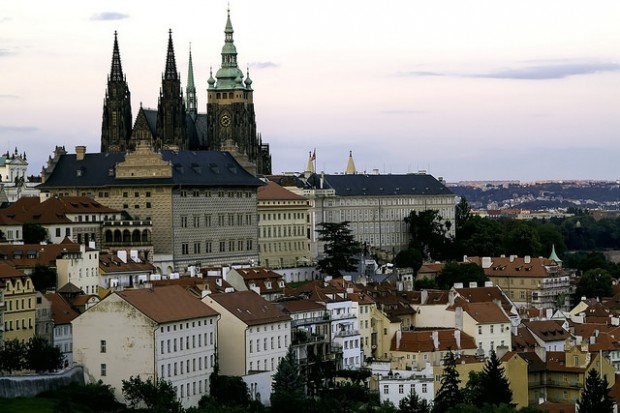 Image Credit: Nitin Vyas
Prague castle, which looms large in the capital city of the Czech Republic, is a stunning Renaissance and Gothic structure that is the official residence and office of the President of the country. This vast castle complex offers much to interest and entertain.