Want a little peek into Singapore before stepping out of the airport? Or wishing you had one last piece of Singapore to take with you before you fly off? The new interactive art showcases in Changi Airport will give you just that! Let me take you on a little tour of these clever showcases across every terminal.
Also read: 50 Reasons to Love Singapore's Changi Airport
Flip-dot walls (Terminal 2 Departure Transit Lounge)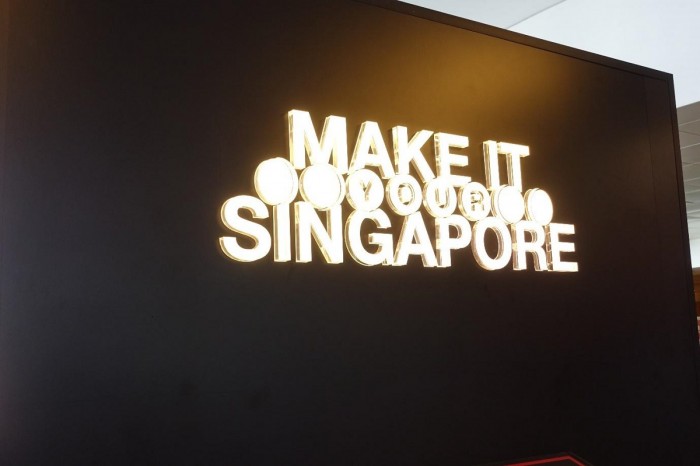 At the 'Dots Portrait Wall', take the opportunity to snap a picture of yourself in front of Singapore's most iconic landmarks, such as Merlion Park, Singapore Flyer, and Gardens by the Bay.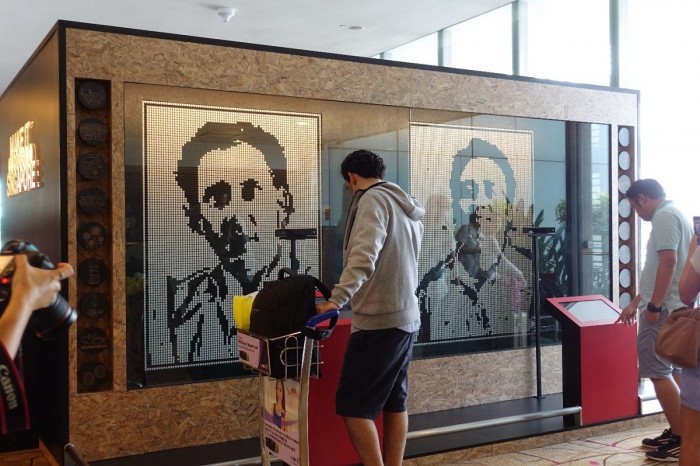 Simply step in front of this wall, flash your pearly whites, pick a backdrop, and – voila! Your picture will be superimposed onto that backdrop in this funky black and white flip-dot display. Bonus point: the picture will be sent to your email. Print it out and keep it as a memento, or send it to all your loved ones!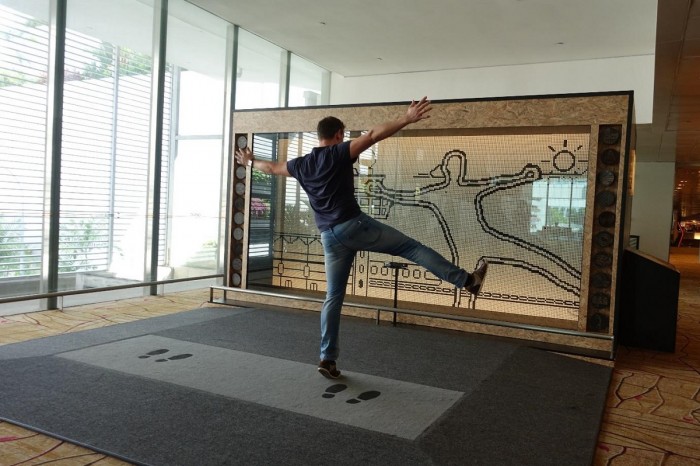 Shuffle over to the other side to find the 'Motion Silhouette Wall'. No, it's not just a screen showing Singapore landmarks. Jump around or wave your arms like crazy, and watch in amazement as the screen responds to you – in real time.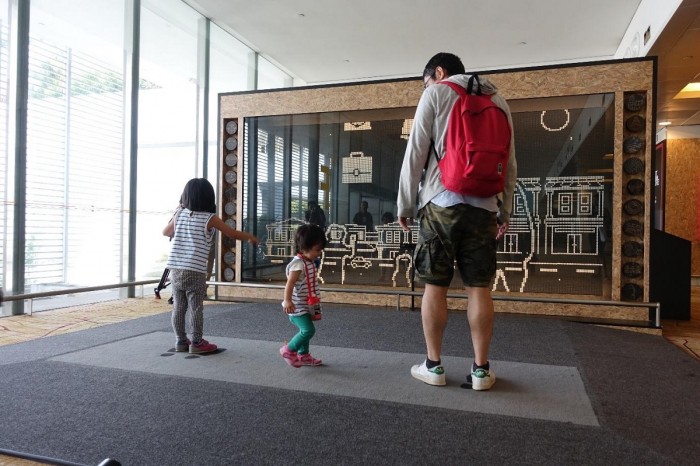 This is a huge hit with the little ones, as you can tell.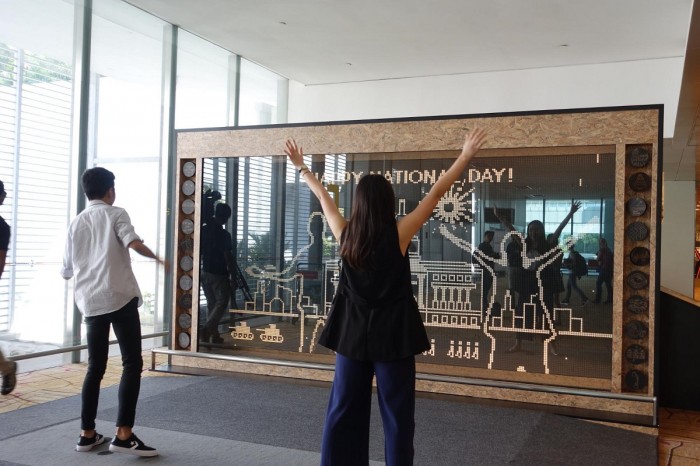 Expect a change in backgrounds when there are festivities or events coming up! Since National Day is coming up, the backgrounds are changed to suit it – just like this one!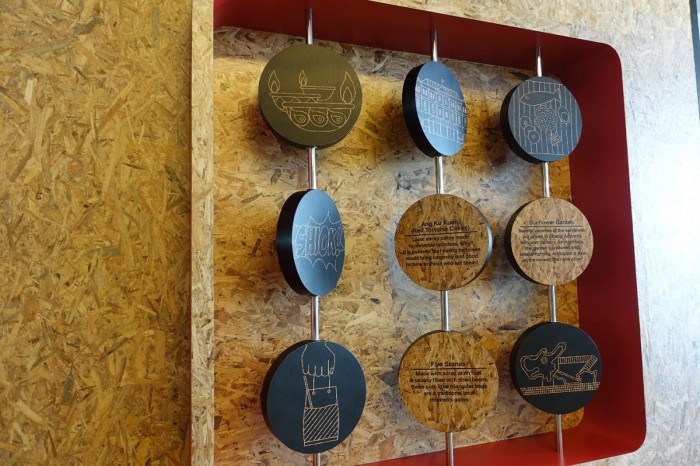 Oh, and make sure you remember that little bit of Singapore trivia before you leave.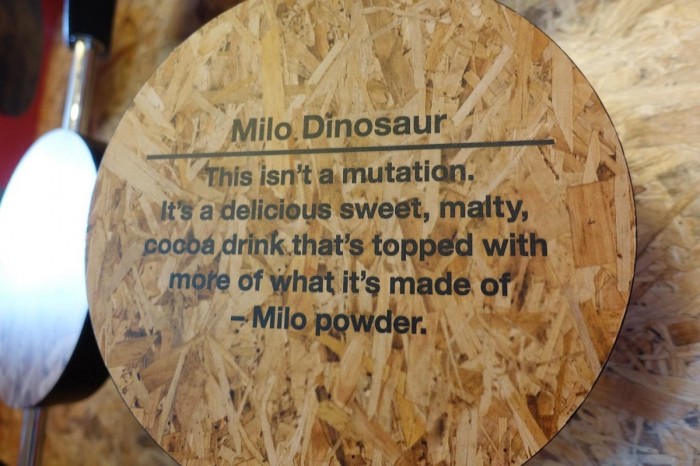 Photo spots (Terminal 3 and Terminal 1)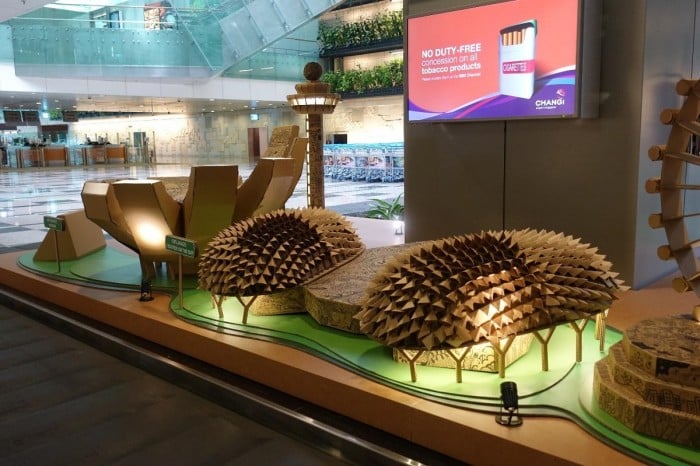 Spice up your Instagram feed with a picture at one of the many photo spots around the airport! These beauties are cardboard art pieces that feature local places of interest, such as Esplanade, Sultan Mosque, and Singapore Flyer. It's a collaboration between Band of Doodlers and Paper Carpenters. There are 32 items of 17 designs across 5 places, and this specific display can be found in Terminal 3 near the luggage belts. Just dare to tell me that this won't capture your interest, because I think this is a bangin' job!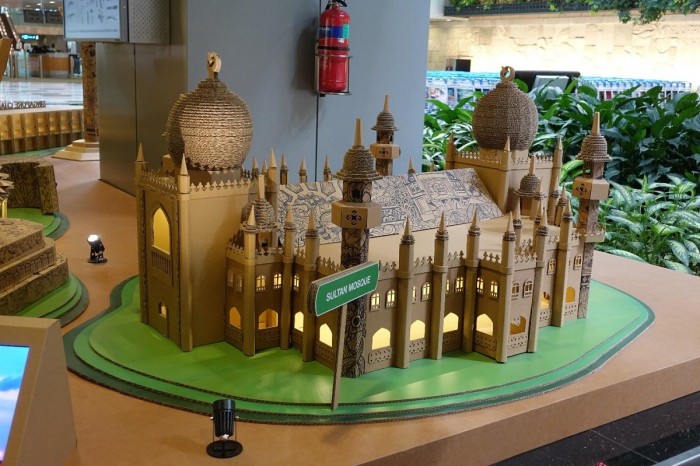 Look closer and you can see the teeny little doodles around the art piece. It's a small detail, but one that makes it just that much cooler.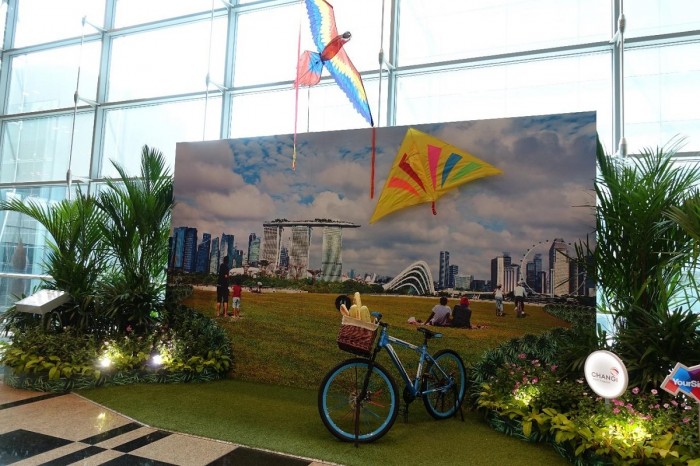 Go on a hunt to find the interactive photo spots! Not only do they feature realistic murals, they have interactive little features as well – like that bike! Angle your camera well and it's as if you're actually there, like this: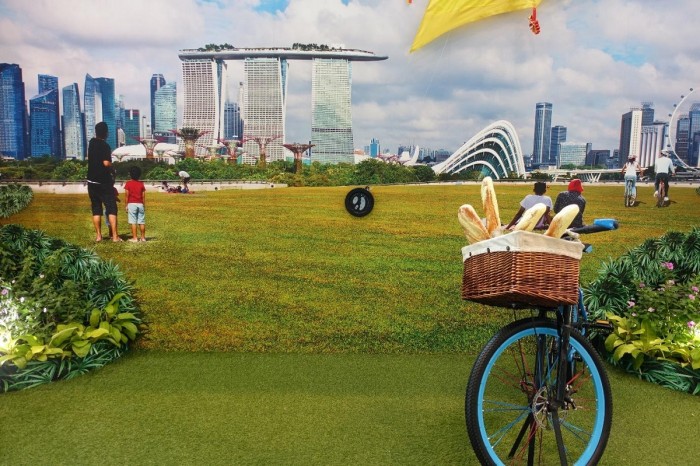 Other places featured in these photo spots include Singapore Zoo, River Safari and the streets of Chinatown and Joo Chiat Road.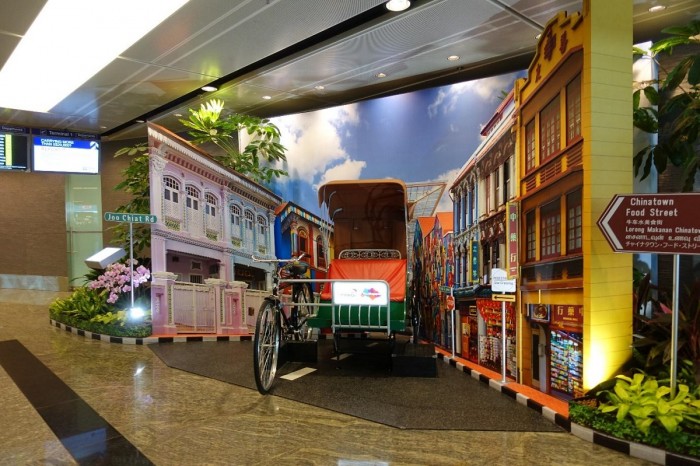 Oh, and do you remember the old Changi trishaw that was an icon in Terminal 1? You can find it in the same place, in the photo spot featuring the streets of Chinatown and Joo Chiat Road! Go ahead and let that nostalgia run its course.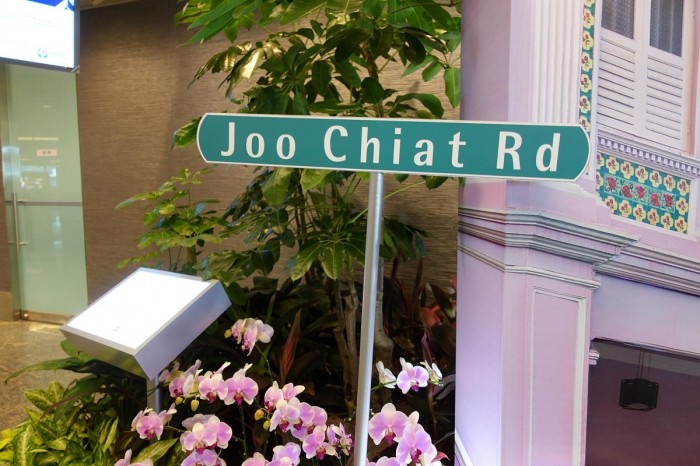 Just in case you didn't believe that some of the things here pop out!
Also read: Final Food Stop for Foodies at Changi Airport
Make sure you grab some fantastic photos while you're here! An airport is a gateway to the world, and there's no better place to witness Singapore than from Changi Airport itself!